We may be more than halfway through this year already, but don't panic, there is still plenty of time to give your wall or floor a new lease of life by introducing a chic tiled look. This year has seen a huge increase in interest in tiles, thanks to the rejuvenation and modernization to bring you countless new styles and looks. Tiles are essentially a blank canvas that allows you to get creative and build your dream design from scratch. From some familiar classics to some slightly more out-there designs, the tile trends of 2017 are sure to catch your eye.
# Metro tiles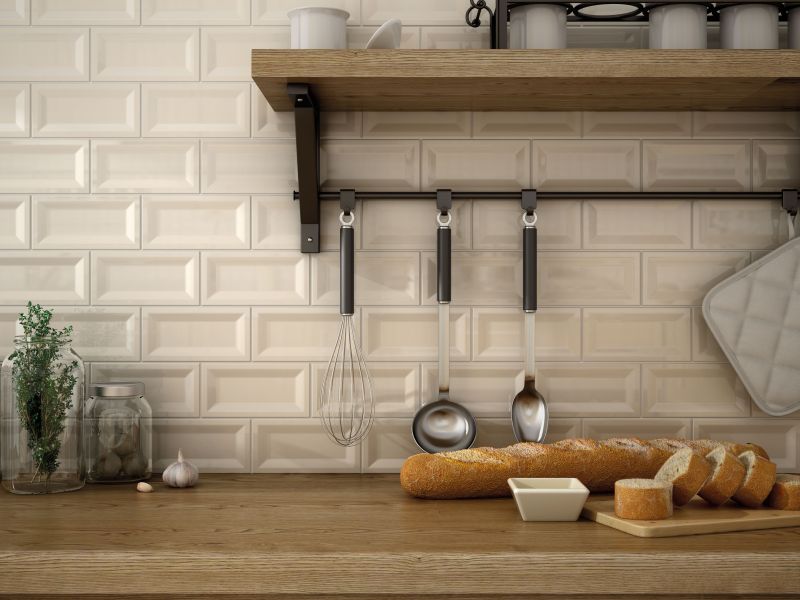 Metro tiles have been around for years with most of us recognizing them from our local hospital or subway/train station. They originally found popularity in these types of buildings thanks to their non-offensive design and ease of maintenance. They inherited their name thanks to their heavy use on the walls of the London Underground in particular during the early 1900s and are still an iconic piece of the stations.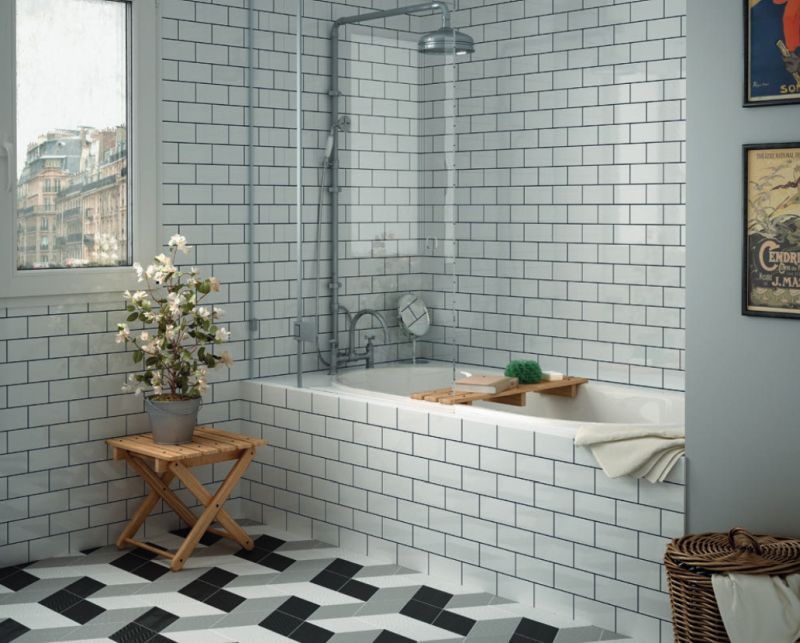 Thanks to their earlier beginnings, the metro tile now offers a gorgeous vintage and retro look that is perfect for any interior trendsetter. Traditionally, a metro tile is installed horizontally for that iconic look we're accustomed to. However, you can install the metro tile vertically for a more modern twist that still looks equally stunning. If you want a truly unique look, try contrasting your grout color with your tile color. A white tile with a black grout line for example really makes the tile pop and gives that retro-chic cafe look – perfect for kitchens.
# Patterned tiles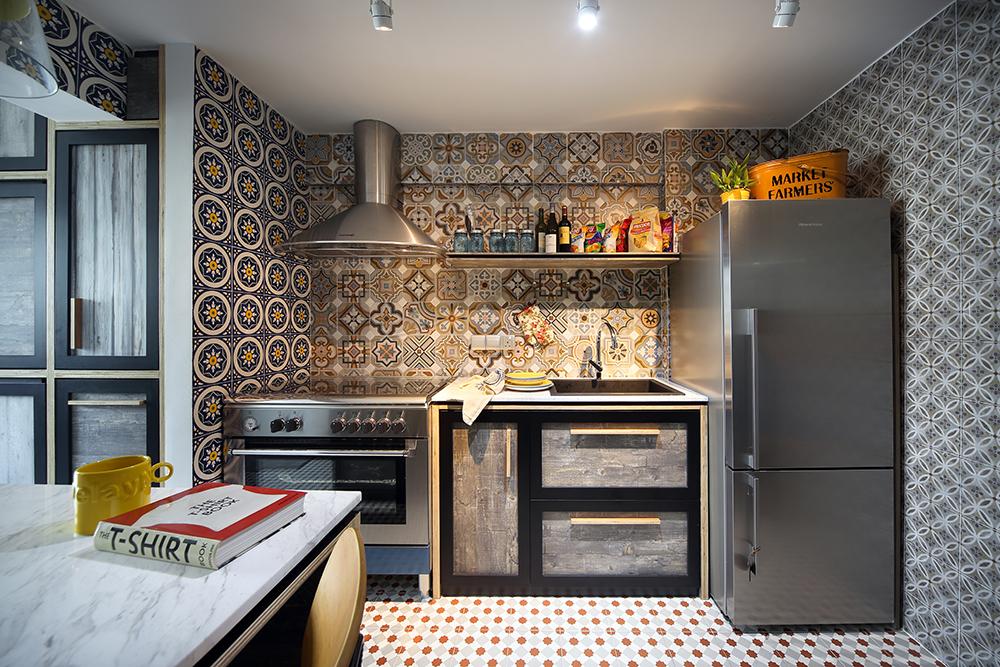 Where the feature wall was once in demand home design, it seems that it's the time for the patterned tile now. A patterned floor or wall tile brings a sense of color and modernity to your home and affords you the opportunity to work with harmonious accent colors and combinations you otherwise would struggle to achieve. Patterned tiles are an eye-catching choice if using bright colors, but pattern tiles can also be subtle and quiet.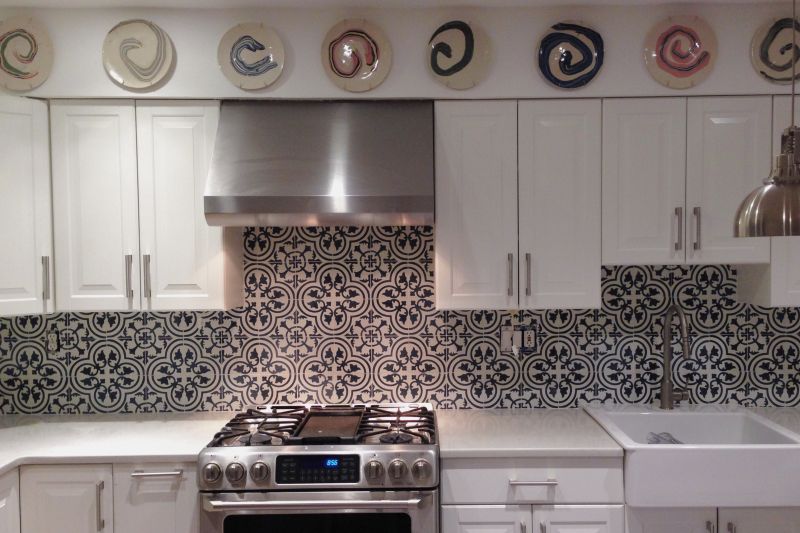 Patterned tiles that use softer colors or a monochromatic palette give you that same fluidity and beautiful design feature without being too dramatic. The patterned tile is incredibly versatile and will give you plenty of choices when it comes to buying.
# Alternative shapes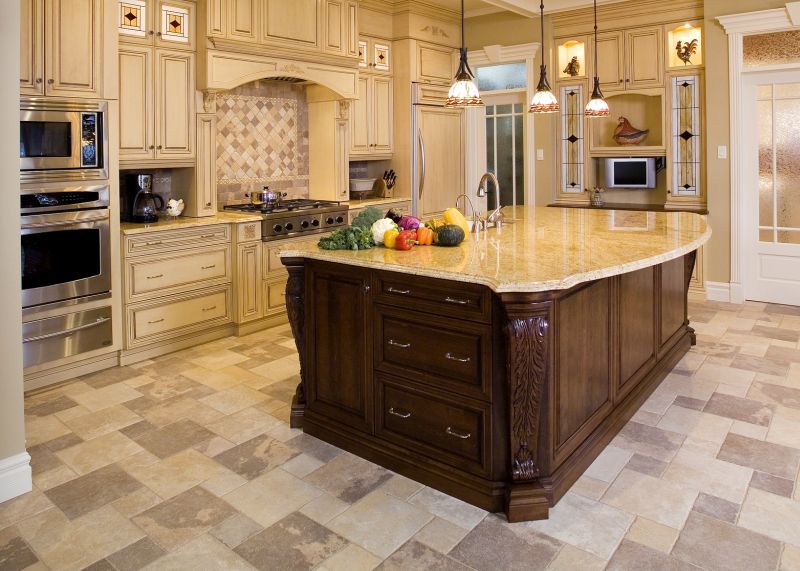 Where the traditional square or rectangle tile has owned the spotlight, new alternative shaped tiles are having their time as the center of attention. More specifically the hexagon tile and the fish scale tile. The hexagon tile is a great choice if you're looking for something a little bit different that will add a great amount of character and modernity to your home or property. Their unusual shape can make your wall pop and adds a great sense of dimension. Alternatively, a fish scale tile design has also taken off this year.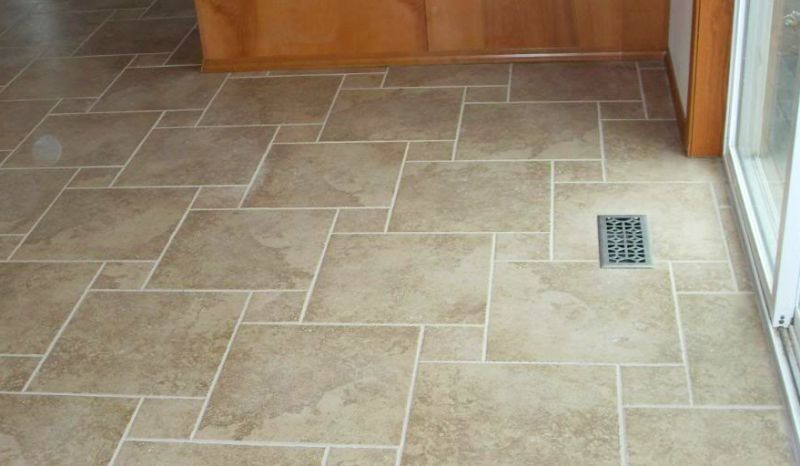 The fish scale, sometimes known as the fan tile, has a shape similar to that of fish scales. This truly individual look can add a beautiful sense of fluidity to any room, and therefore helps with a dreamy, modern aesthetic. This tile paired with oceanic colors such as blues, greens and purples further develops that underwater tone and works perfectly in bathrooms.