Adding some Star Wars home decor into your living space is one thing, but dedicating the whole apartment to the sci-fi franchise is another. For the homeowners who believe in the latter, architects from White Interior Design has designed a whimsical Star Wars-themed apartment in Taipei, Taiwan.
To make the homeowners' dream come true, the architects have brilliantly managed to create a happy space that is equipped with Star Wars-inspired furnishings, lighting and other accessories. Boasting open space design, the apartment is devoted to the series from living room to bedroom. All rooms include various Star Wars figurines and collectibles, while maintaining a natural interaction among family members.
Extending from the main entrance, the white storage cabinets are integrated with a lightsaber handle. Furthermore, lightsaber lighting fixtures are present throughout the apartment. Yellow couch in the living room is decked up with Darth Vader and Stormtrooper cushions. Adjacent dining table is in accordance with the Imperial Army TIE fighter along with a Darth Maul double-bladed lightsaber chandelier. Even shelving units are holding numerous Star Wars collectibles that are gathered by the whole family.
Bedroom of the parents is decorated with soft tones and includes a small bench next to the window. On the other hand, kids' room is inspired by Millennium Falcon and originally designed to drive windows viewfinder, whereas shutter use inkjet printing to create a way to outer space Rebel and Imperial forces battle scenes.
It is truly any Star Wars fan's dream home, but a reality for this Taipei-based family. The apartment will certainly make rest of the fanatics go green with envy. Nonetheless, you can take a look at the interior of this stunning Star Wars-themed apartment in the images given below.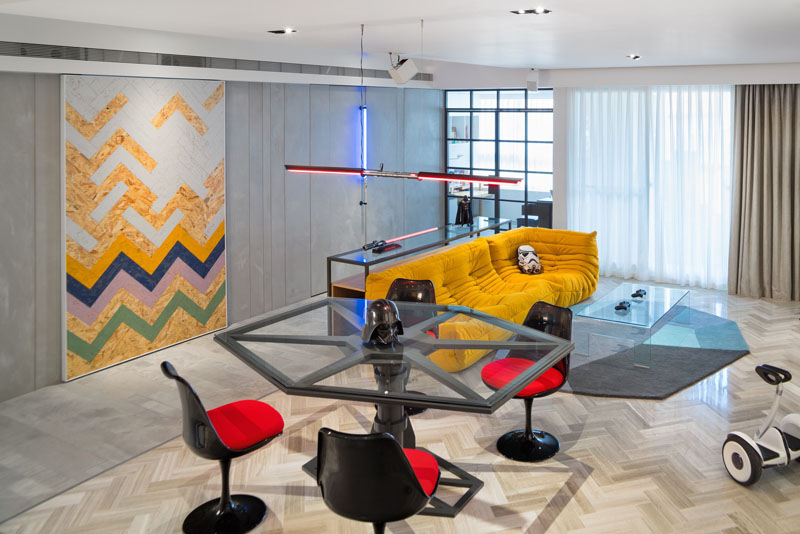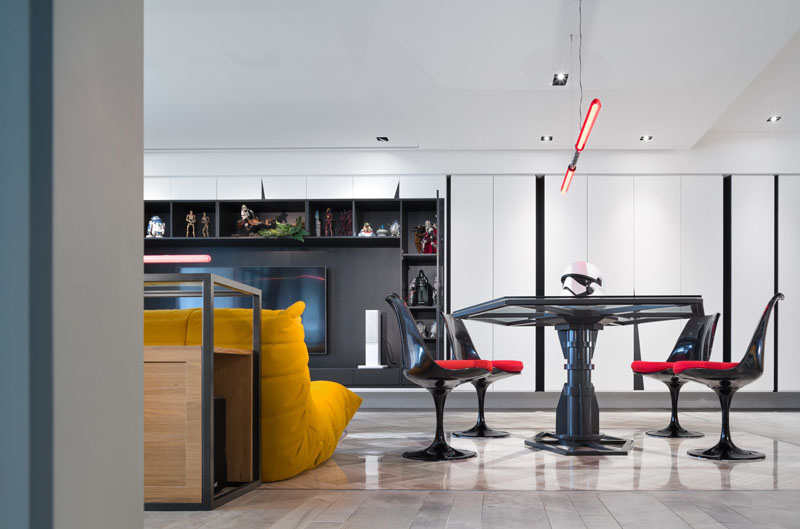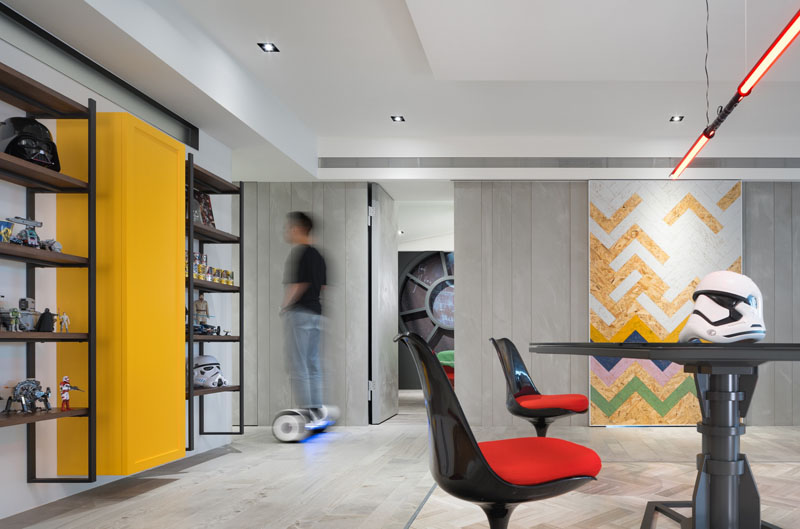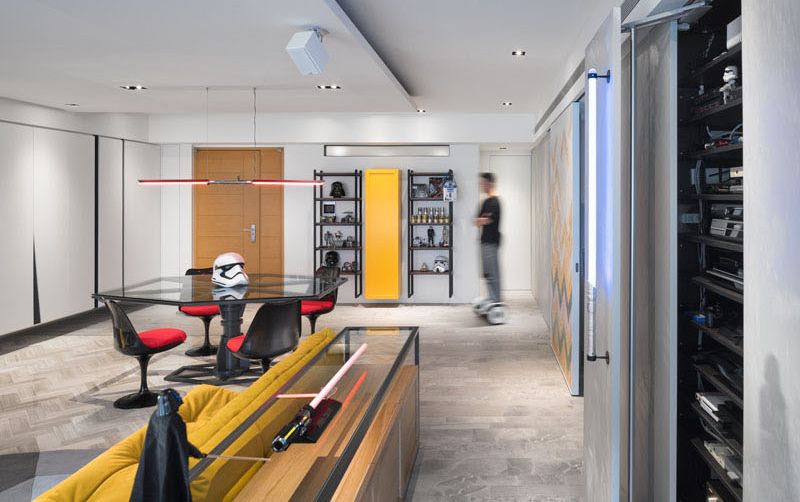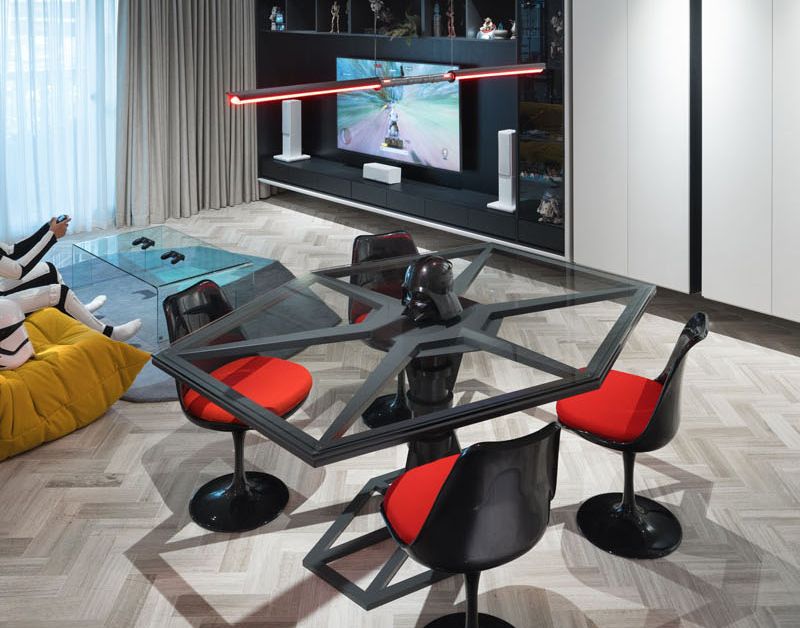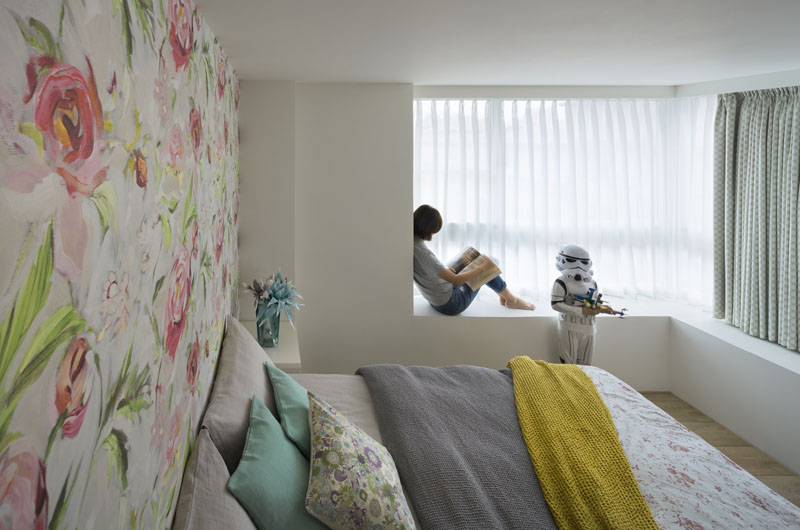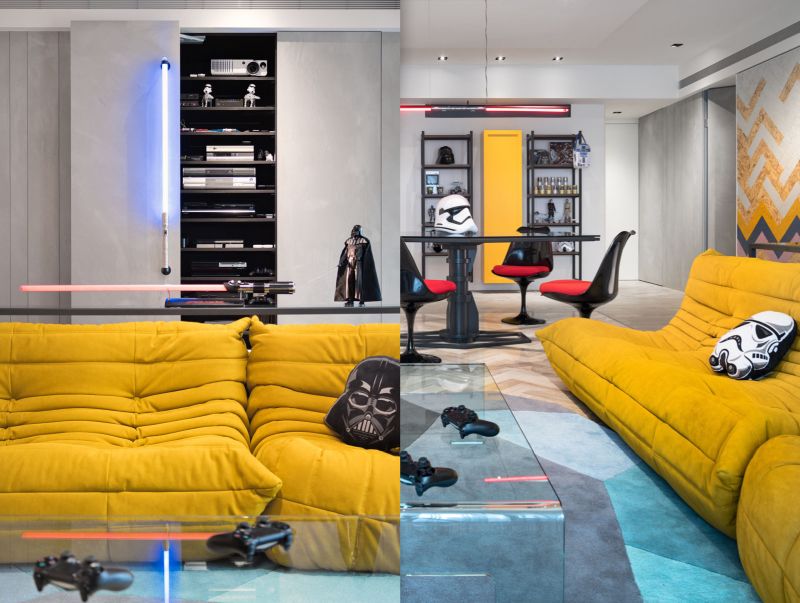 Via: Contemporist / Images Courtesy: Highliteimages