Architect Murray Kerr from London-based design studio Denizen Works has constructed a stunning cottage-like vacation home for his parents on the Island of Tiree, Scotland. The vacation home- popularly known as the House No. 7 is beautifully constructed from stone and steel exterior, facing magnificent views of the island.
After analyzing original structure of the building, Kerr realized that it was beyond repair and it would be best to rebuild it from the scratch. He has also added two new wings for agricultural purpose and both wings are connected to the main house through service unit. Architectural design of the house brilliantly blends traditional as well as contemporary traits for a comfortable living.
Now the dwelling serves as a comfy space where Kerr and his family could stay for five months in a year, meanwhile entertain their guests. The stone cottage is used as a guest house that includes bedrooms on both floors and one spacious living room. Meanwhile, the main house is constructed from galvanized steel and corrugated fiber cement with strong stone base, giving it a contemporary touch. The ground floor of the main house comprises of bedrooms whilst living room, kitchen and dining area are all located on the first floor under a curvy roof.
Entire interior is clad in white-washed walls along with wooden floor and arched-ceiling. The minimalistic interior equipped with wood, stone are fireplace offers natural warm environment to the inhabitants. Moreover, skylights are installed onto the roof for bringing in natural daylight. Combining natural elements such as wood and stone with modern upgradation like a skylight, makes this vacation home rare yet integral addition to the mesmerizing archipelago.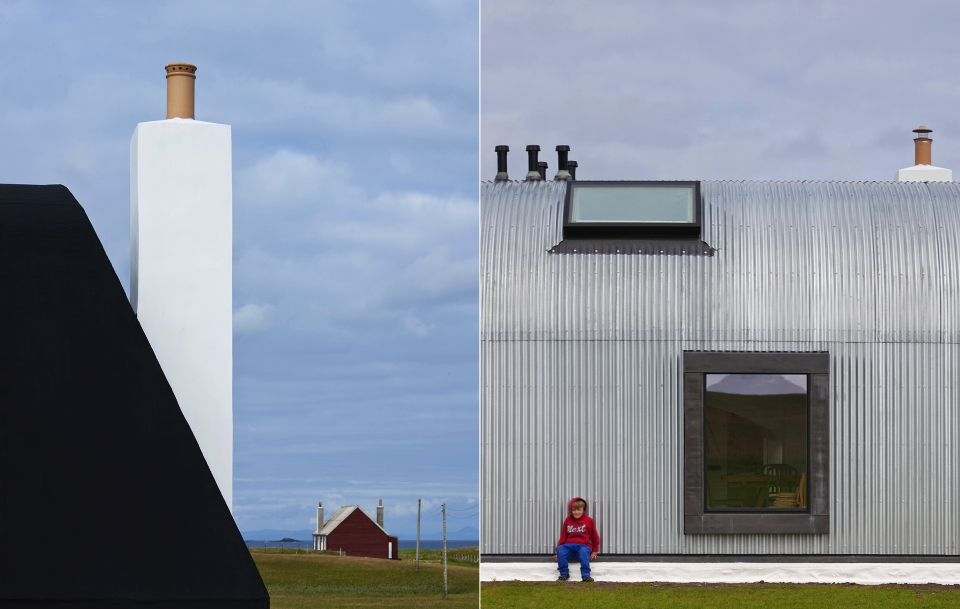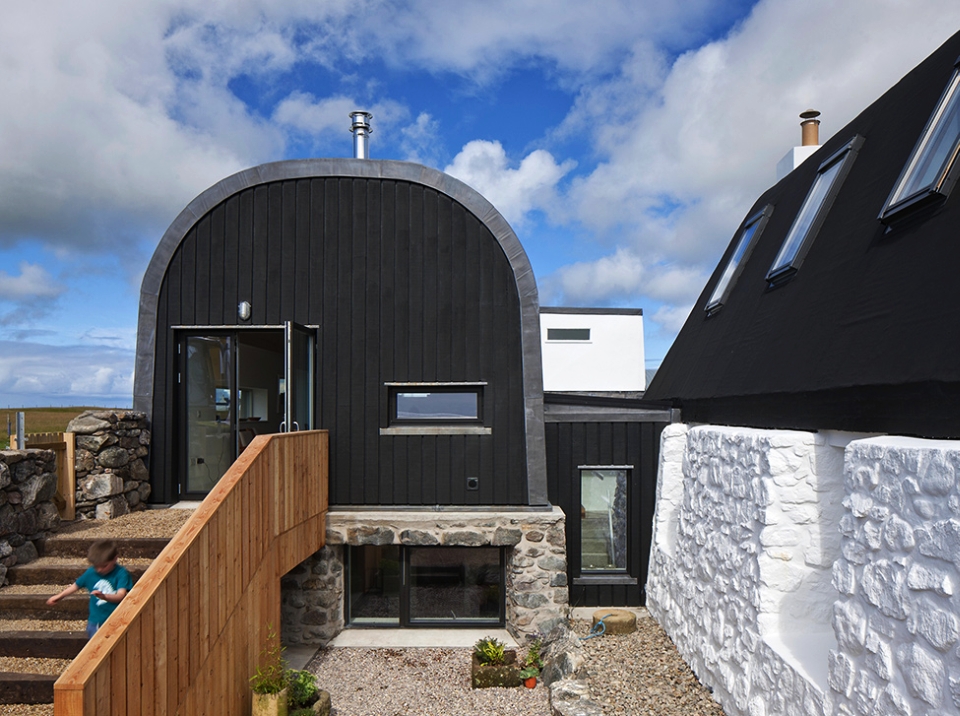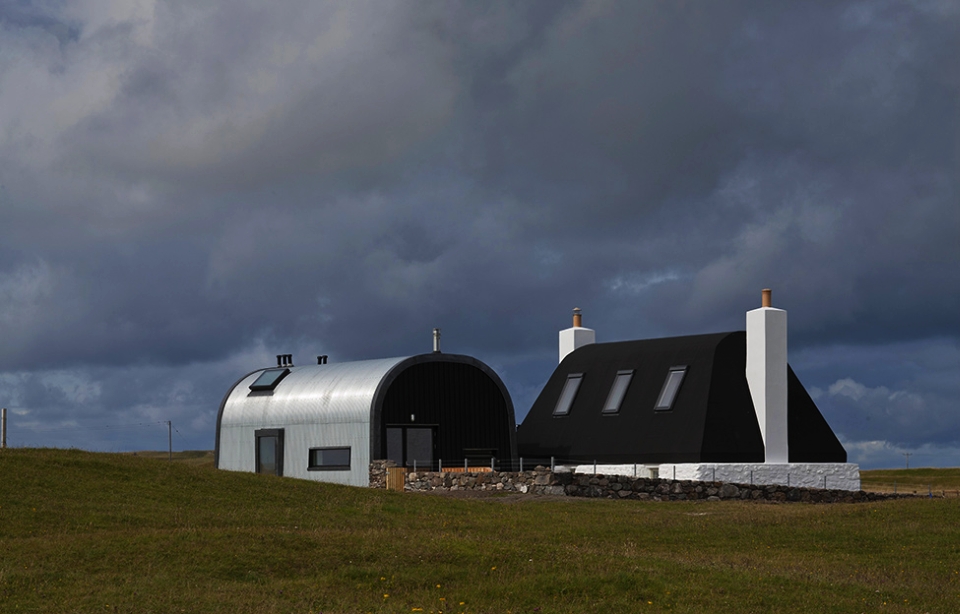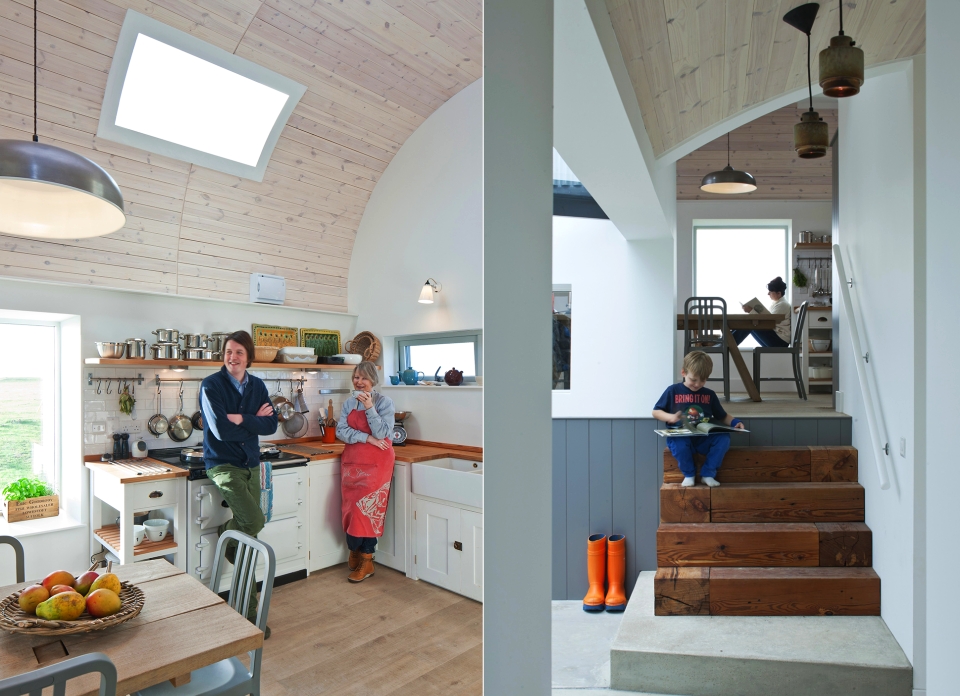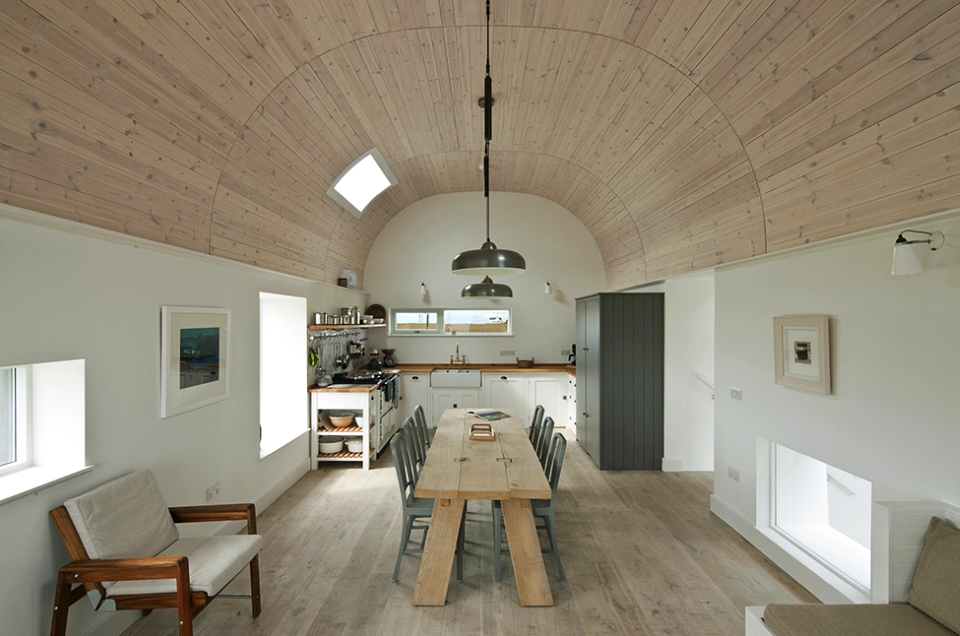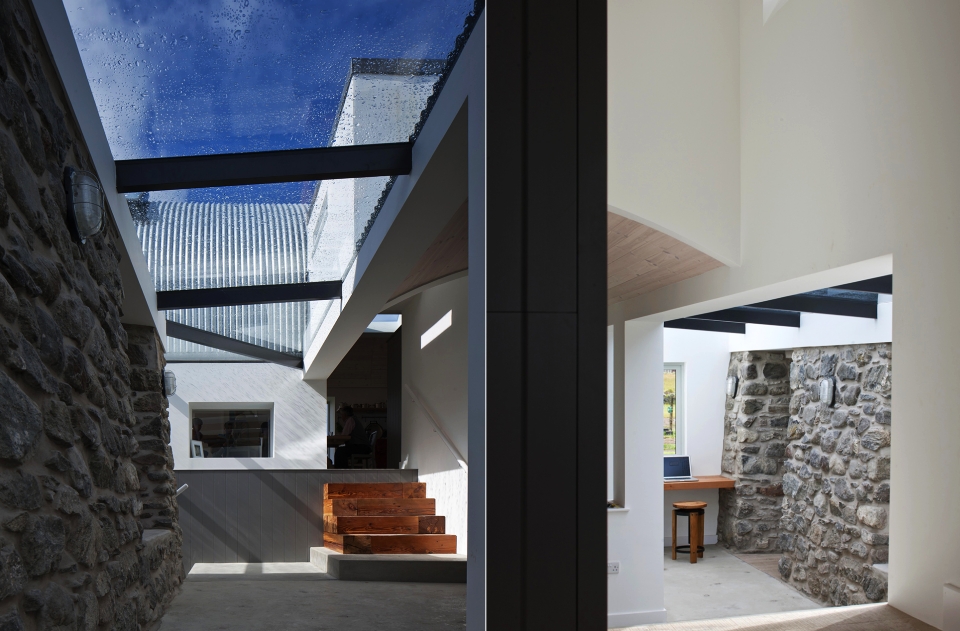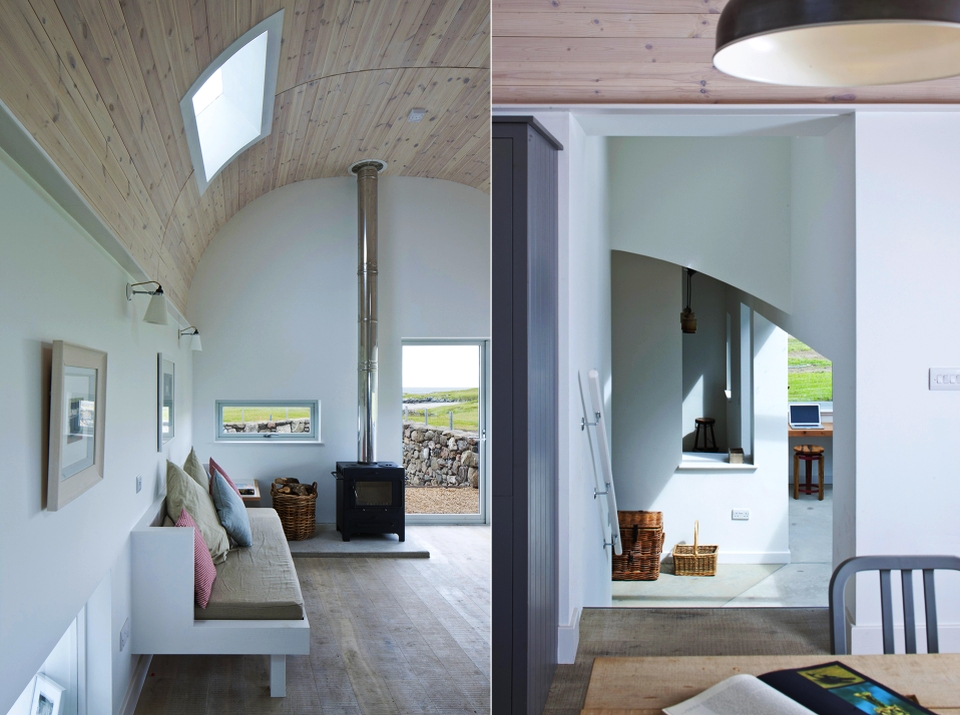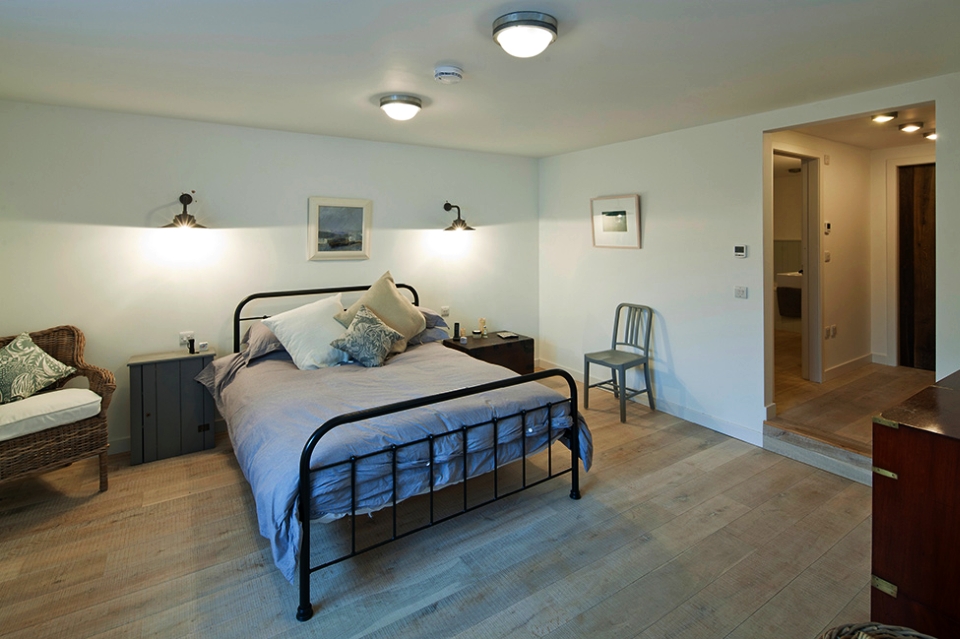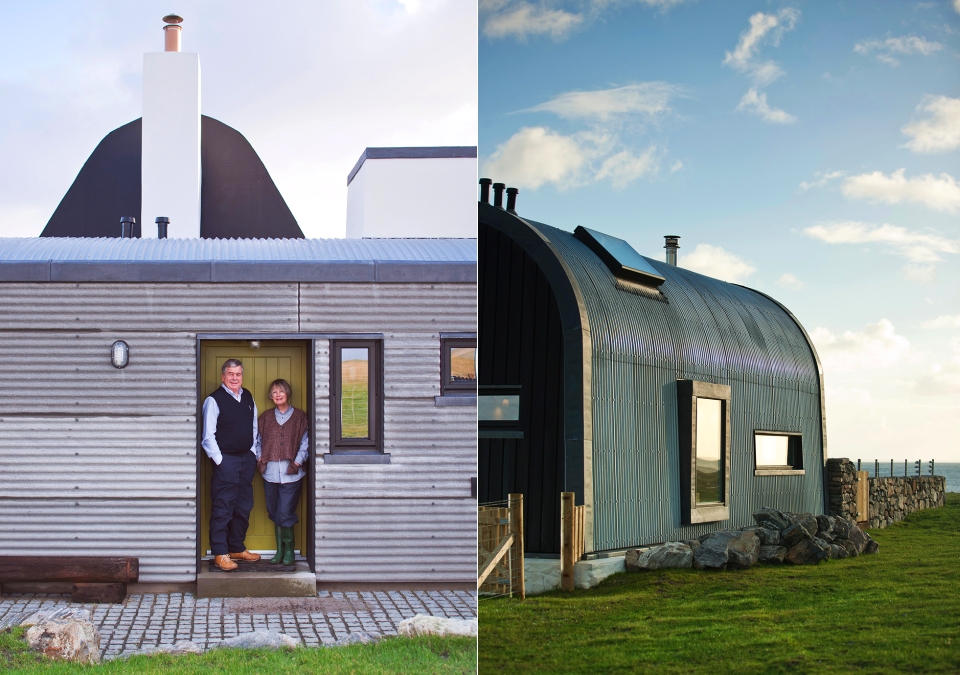 Via: Houzz