That spooky day of the year we all have been waiting for is almost upon us. But we still have a few days at hand to come up with some detailed Halloween decorations. If pumpkin carving is on your mind, you must have a look at these intricate and beautiful works by professional artists who have painstakingly carved pumpkins that are as good as they get.
Carving designs in the flesh of pumpkins is an age-old tradition being followed for years. It may not be easy to replicate these designs at home, but you can definitely give yourself a chance with one of these pumpkin carving ideas.
To inspire the more passionate and willing DIYers we have listed 20 unique pumpkin carvings by professional artists.
Sleeping baby pumpkin carving by Paul Dever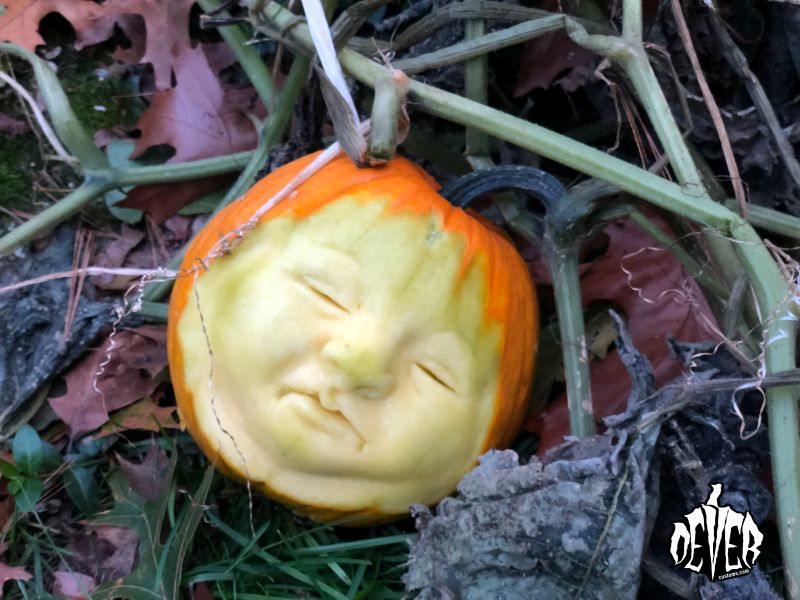 Drunken pumpkin carving display by Ray Villafane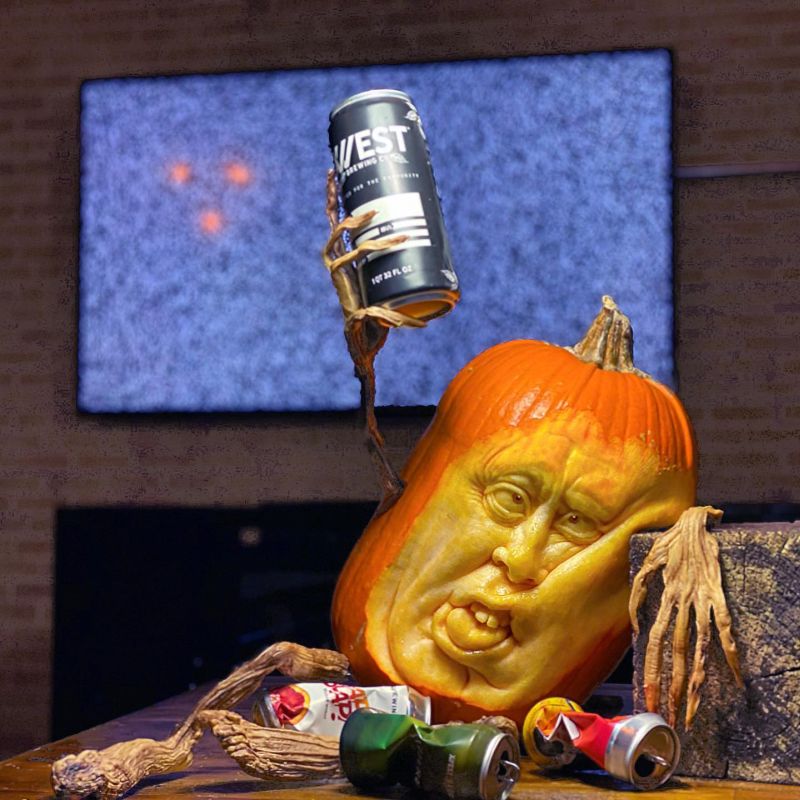 Jason Mamoa Jack-o'-lantern by Alex Ver of The Pumpkin Geek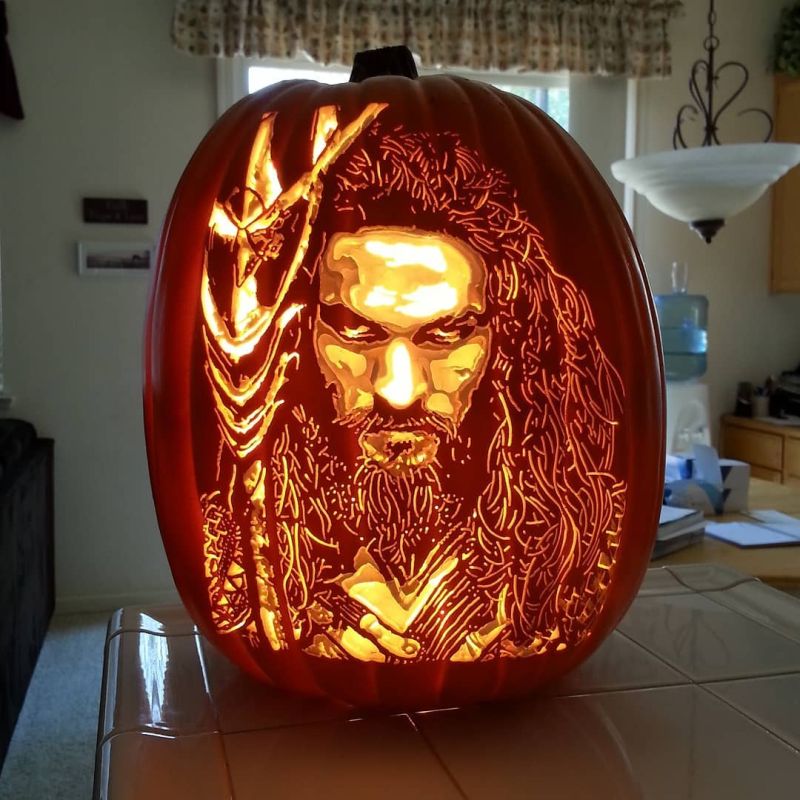 Creepy spider pumpkin carving by Marc Evan of Maniac Pumpkin Carvers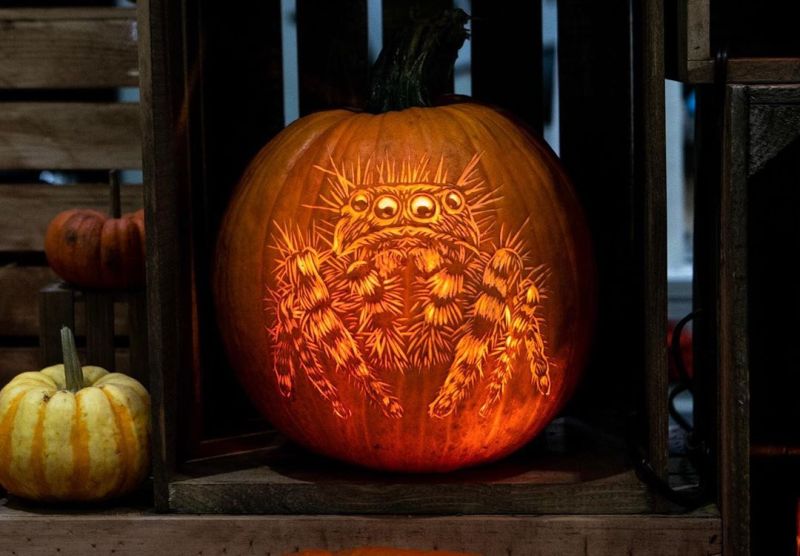 Dragon Jack-o'-lantern by Fantasy Pumpkins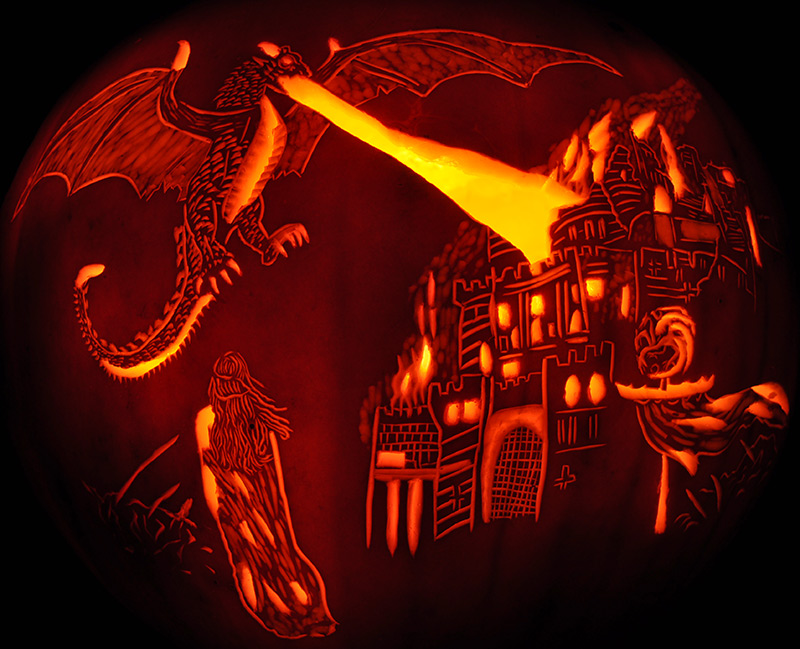 Eye see you pumpkin carving by Michael Brown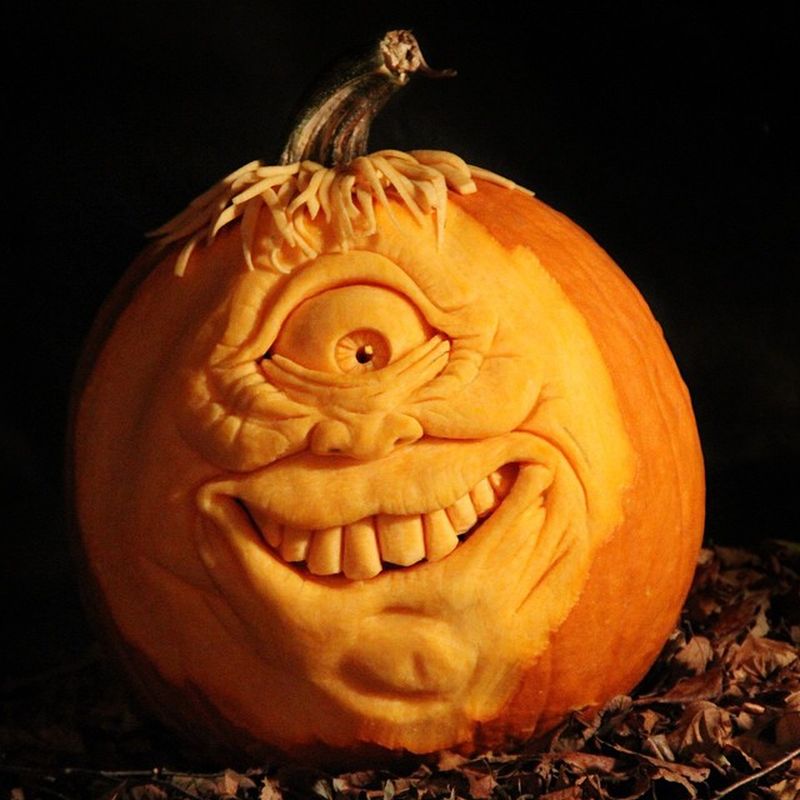 Cartoon-faced pumpkin by Jon Neill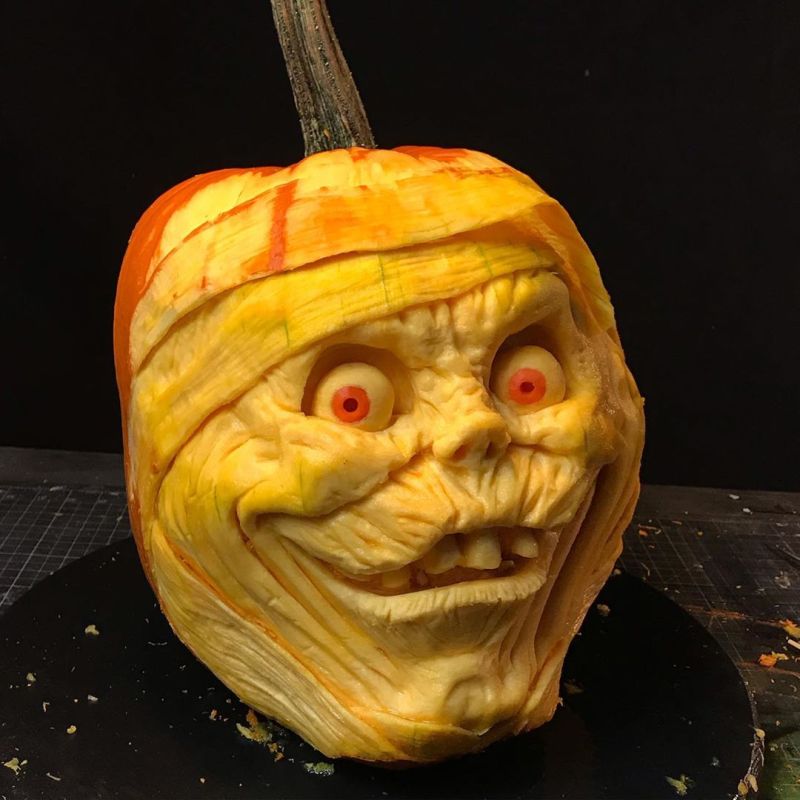 Smily pumpkin carving by Scott Cummins of Pumpkin Gutter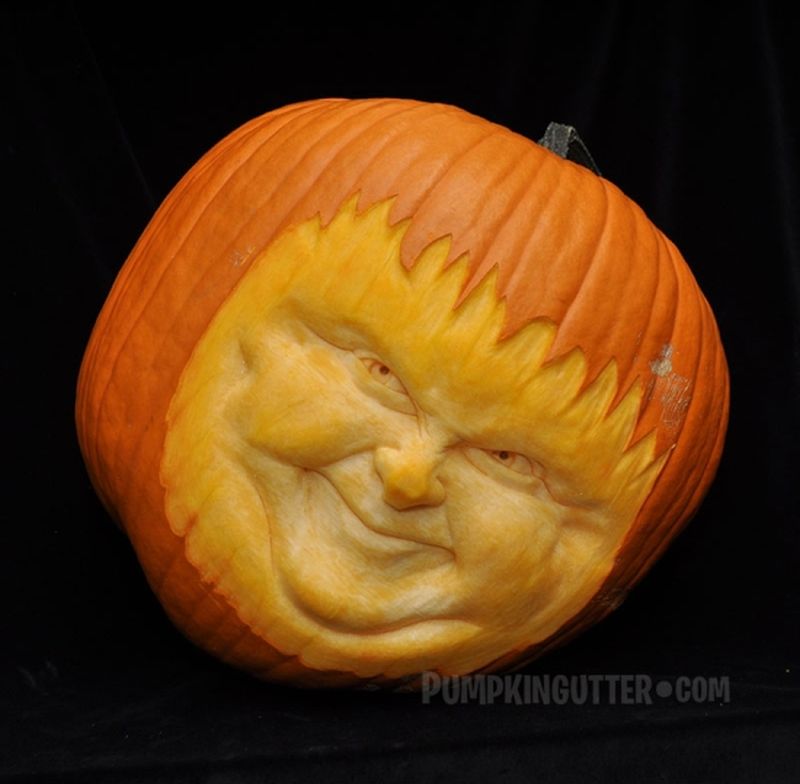 Dr. Frank Einstein unique pumpkin carving by Deane Arnold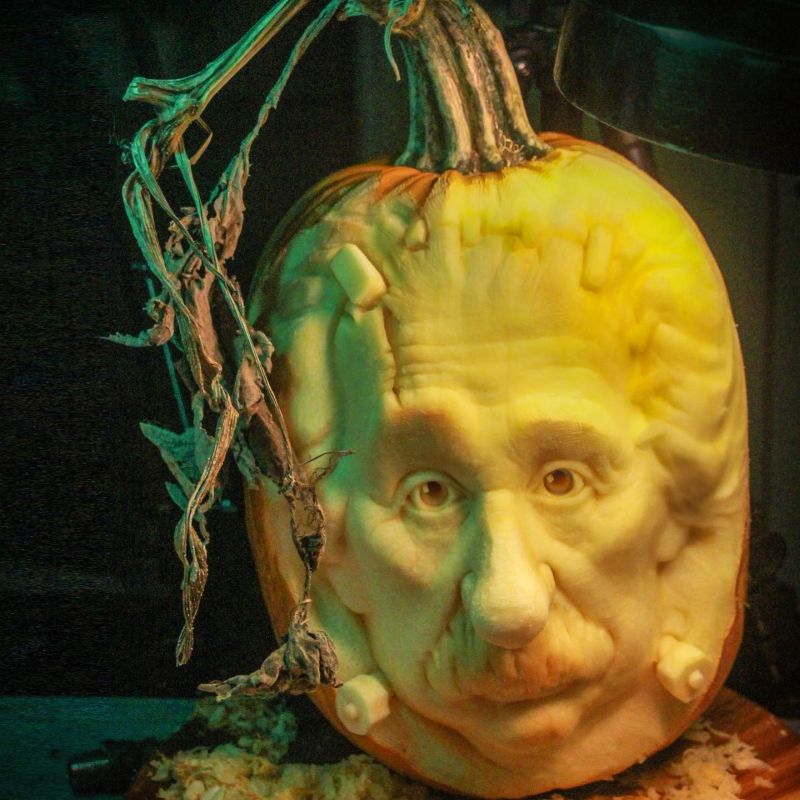 Zombie hand pumpkin carving by Andy Bergholtz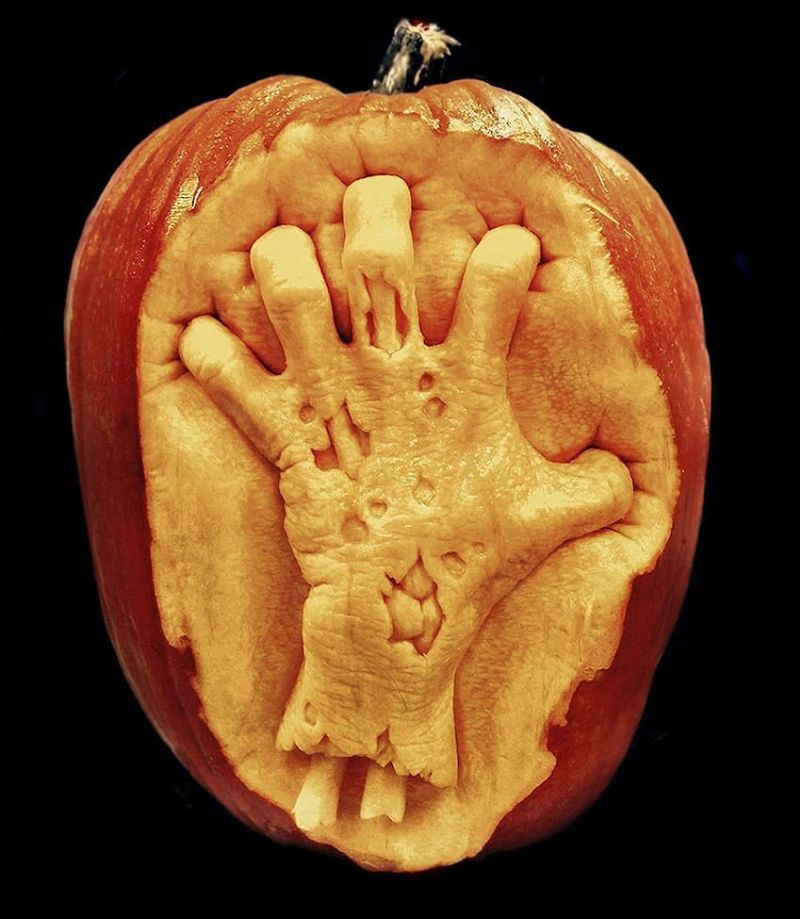 Enchanted pumpkin carving by Brandy Davis of The Pumpkin Artist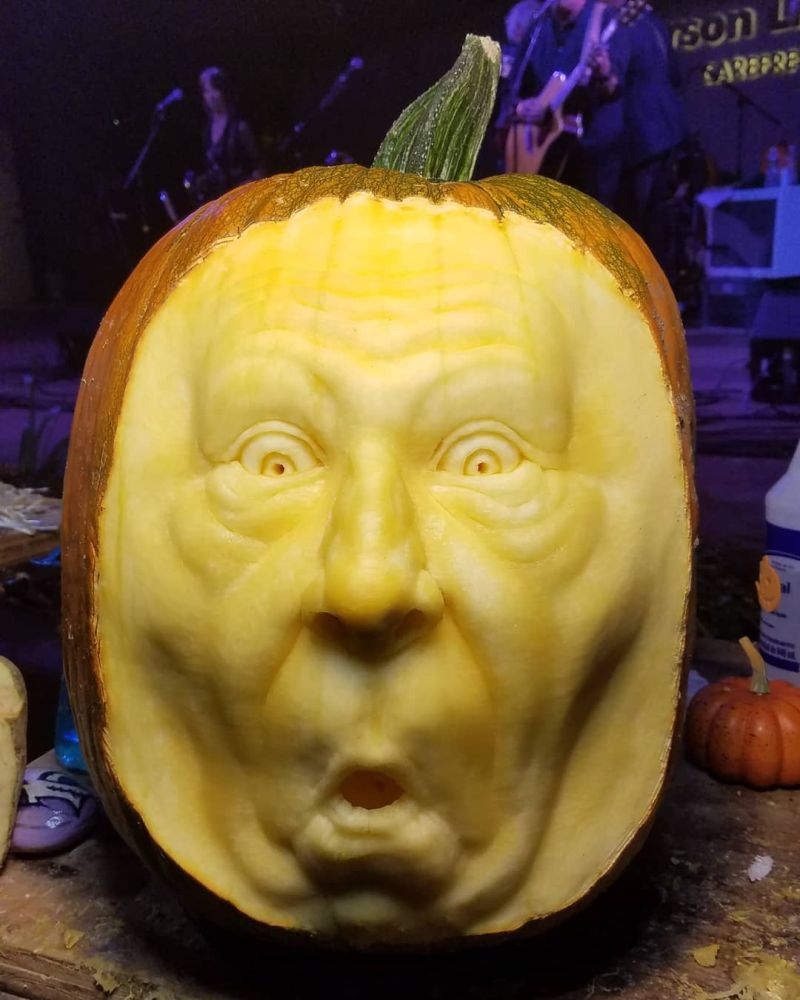 Melancholic pumpkin art by Lenny Calvin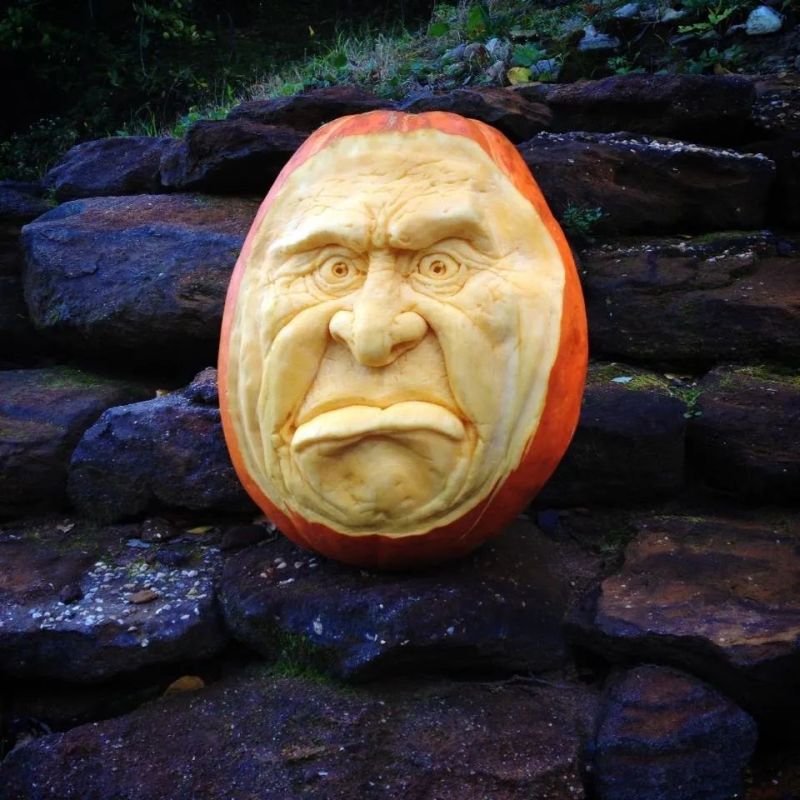 Minion Jack-o'-lantern by Dave Hax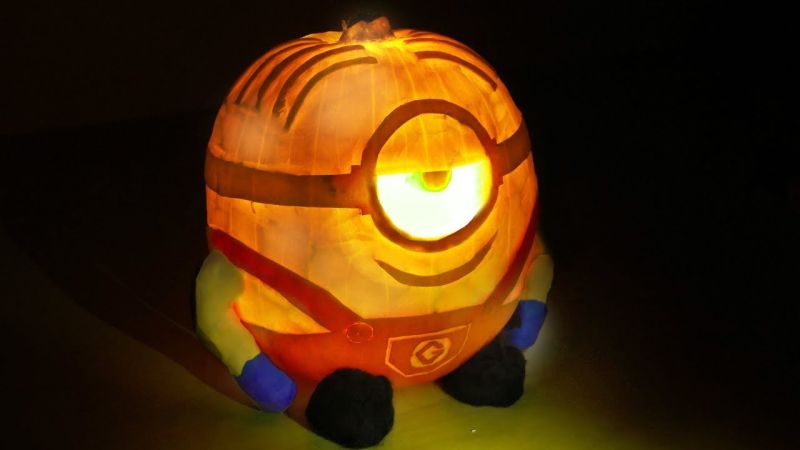 Also Read: 50+ Easy and Creative Pumpkin Painting Ideas for Halloween, Fall
American gothic painting on pumpkin by Edward Cabral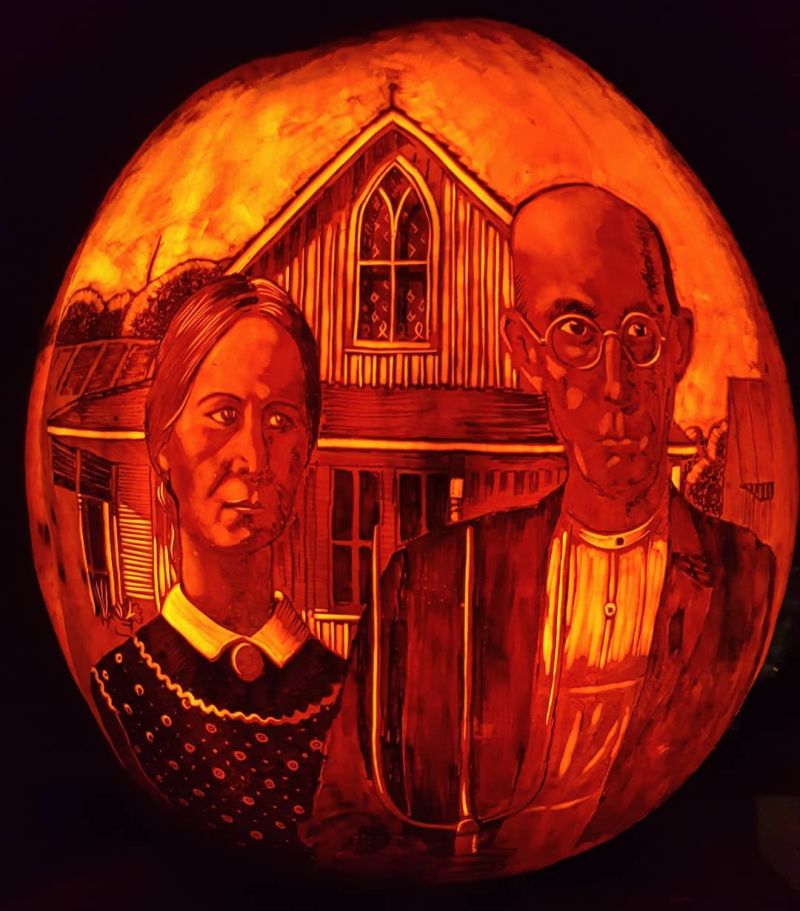 Frankenstein pumpkin by Jonathon Barwood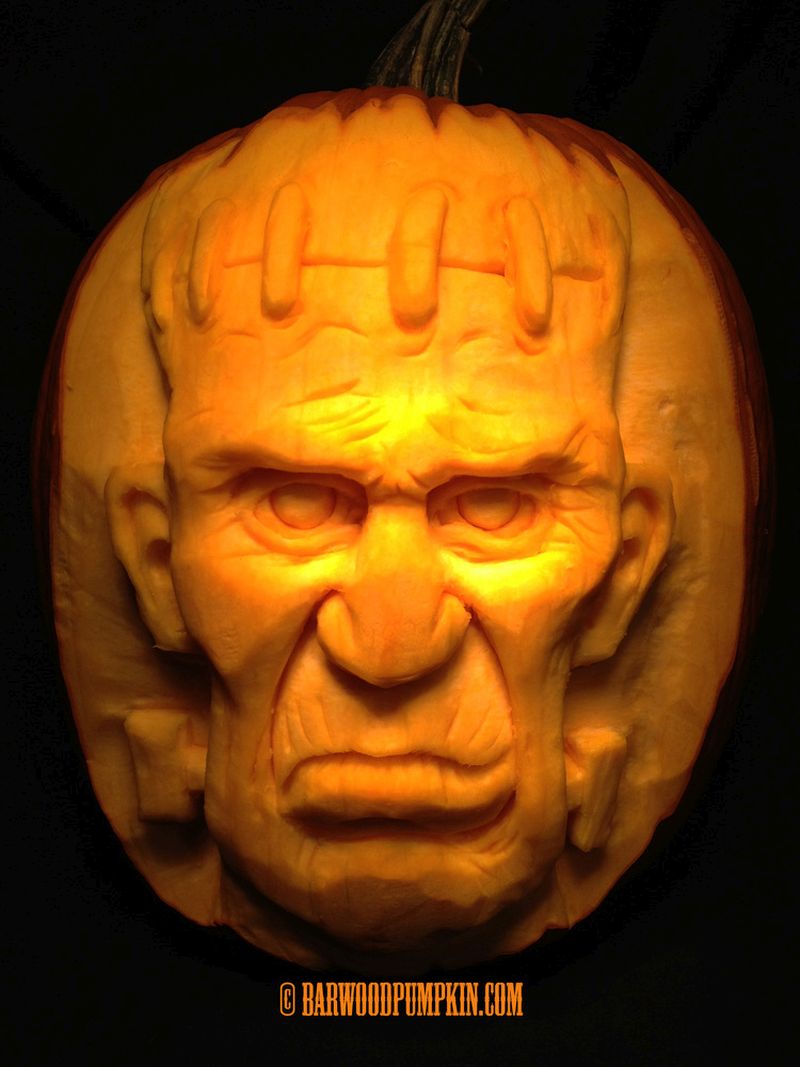 Ugly face unique pumpkin carving by The Sculpture Geek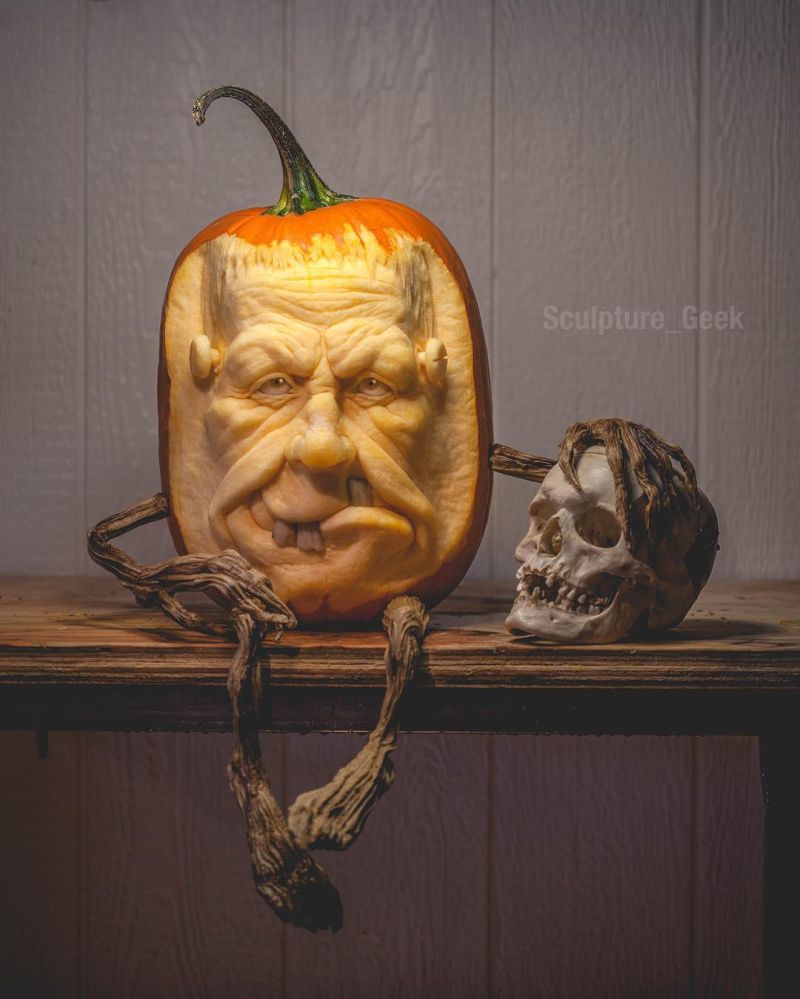 Queen of Cups Jack-o'-lantern by Tim Lagasse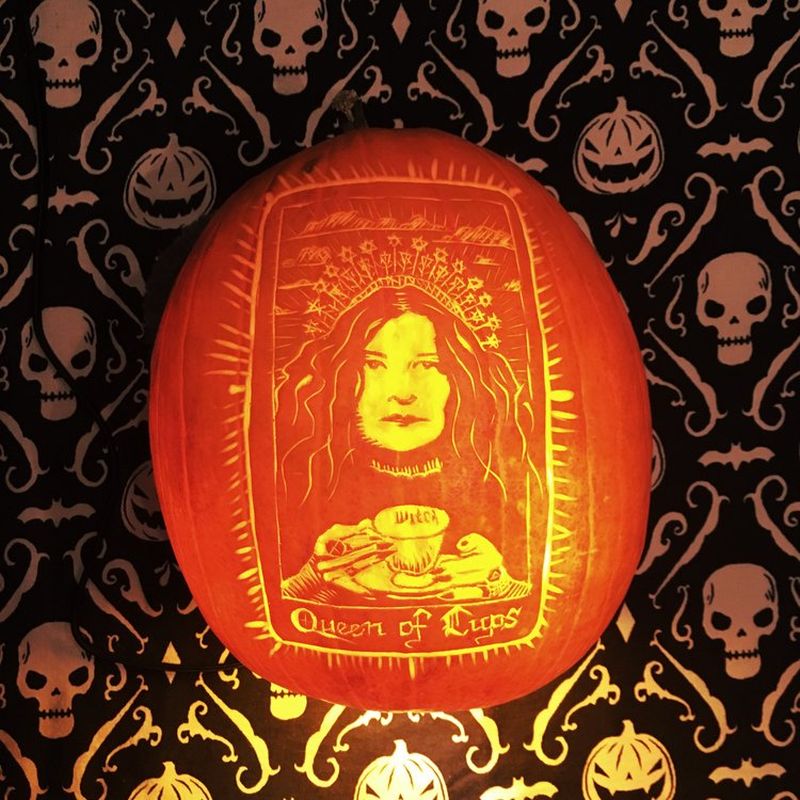 Monster pumpkin carving by The Carving Chizel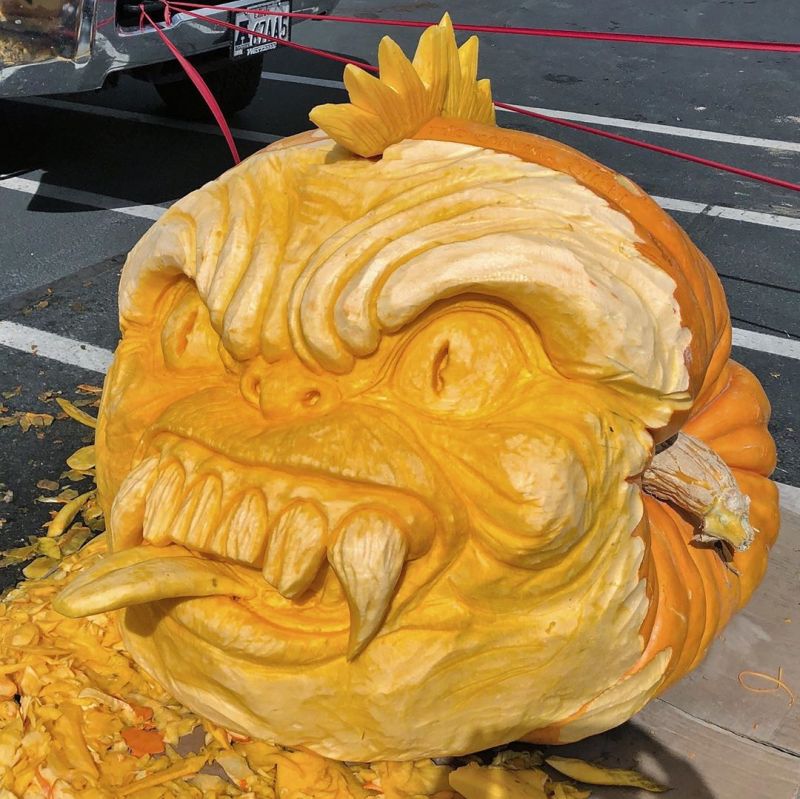 Witch pumpkin by FloraLunaDesigns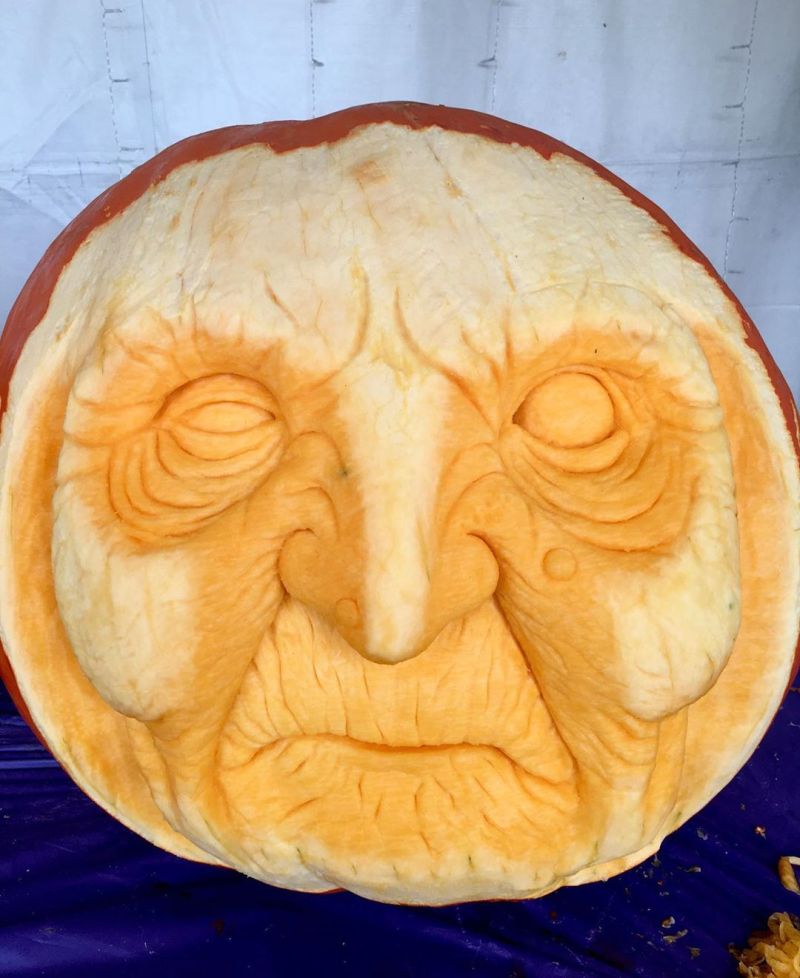 Art Nouveau on pumpkin by Rachael Kolby