Modern workplaces are constantly heading towards a production efficient culture by introducing innovative ideas in their interior design. For ones who follow workplace trends, it's no secret that people work best when they feel good. Four French students, Charlotte Marie, Alix Brassart, Segolene Cassoret and Logan Hespel have designed an office furniture that is functional and versatile. They have exhibited 'Sway' a rocking chair, as a part of their five month project called 'Long.'
They initiated this project by analyzing Manutan, a leading Parisian industrial supplier company that has 500 employees. After interviewing these employees, they identified three problems and translated them in the form of quotations. "Unexpected sitting", was one of these three identified problems that employees faced, and this project is an effort to tackle this problem.
Sway is a rocking chair, transformed into working and resting furniture for work places. It's design is inspired by the rocking horse that we all have enjoyed in our childhood days. This furniture offers two different ways of sitting and brings rhythmic movement into the static workplace. Hence it can rightly be called as nomadic office furniture. One can use it as a working station ideal for placing laptop or enjoy rocking during their free time.
To design the prototype of Sway, designers took help from one of their friend, who is an expert in welding and metalwork. They all toiled together as a team to identify the angles of curvature, thickness of the metal tubes they were using in the main frame and the points of resistance and stability. And finally the prototype of Sway rocking chair was born. It features white painted metal frame, two wooden table tops and a seating in between wooden tops.
Minimalist design and nomadic nature of Sway will surely appeal you, and workers all around the world will have an eye for this nomadic office furniture which will refresh those long lost memories of their childhood.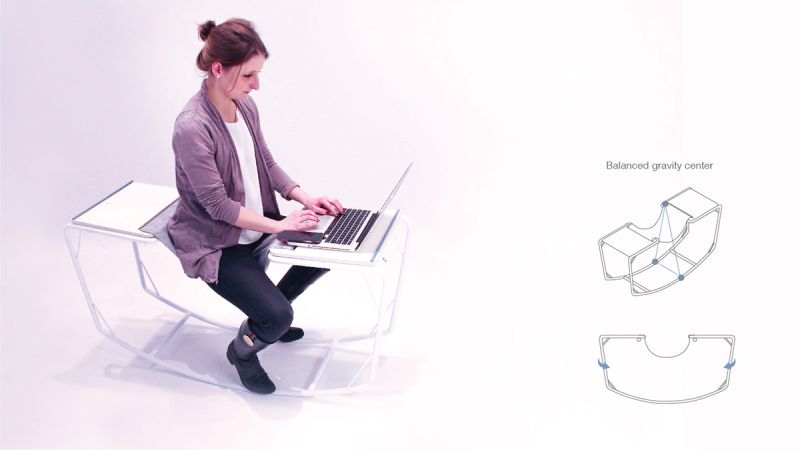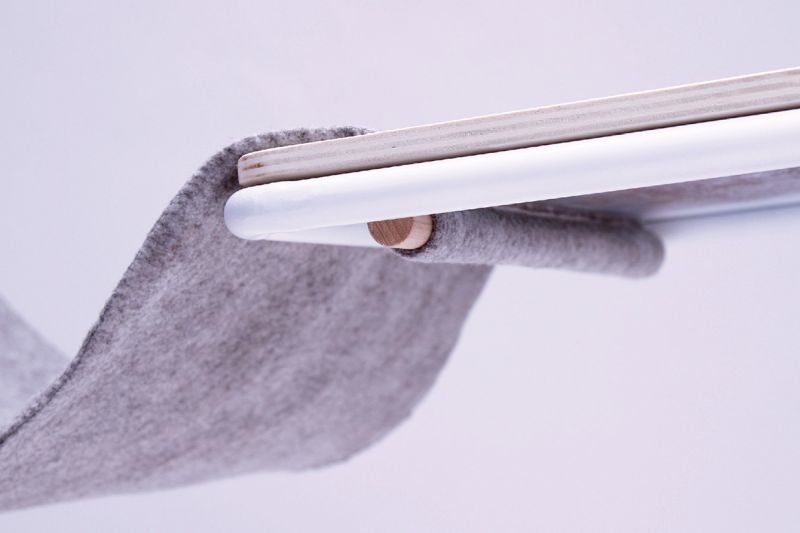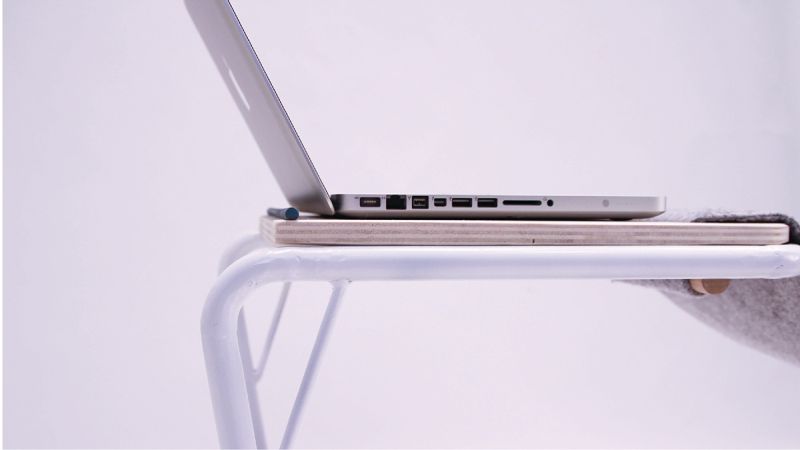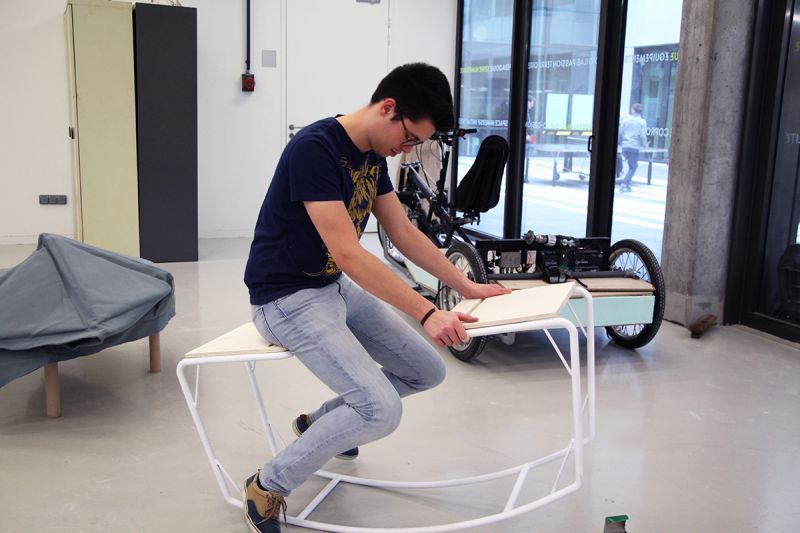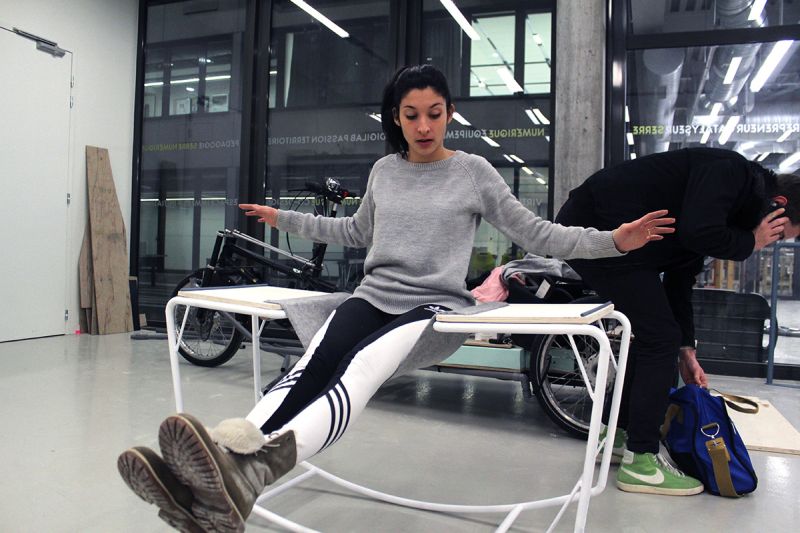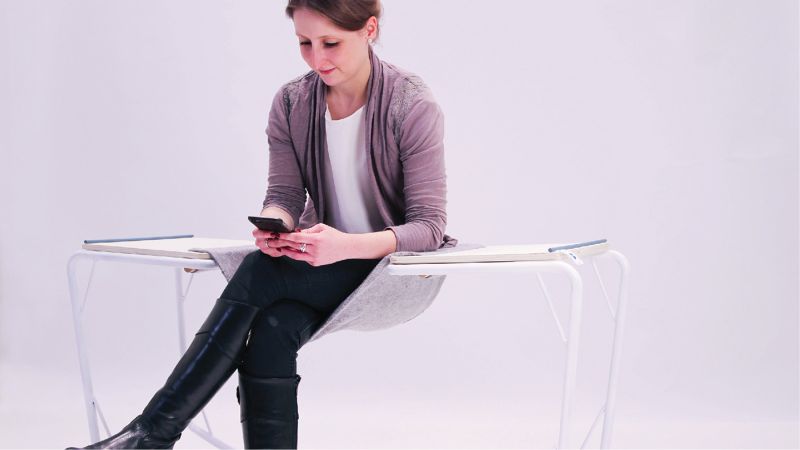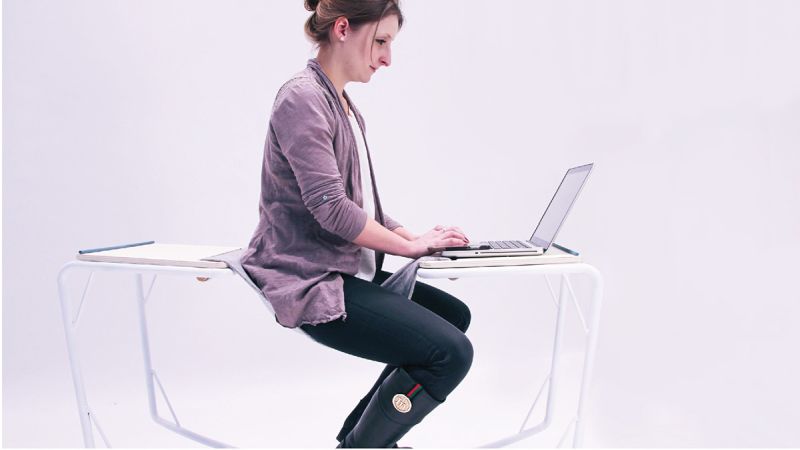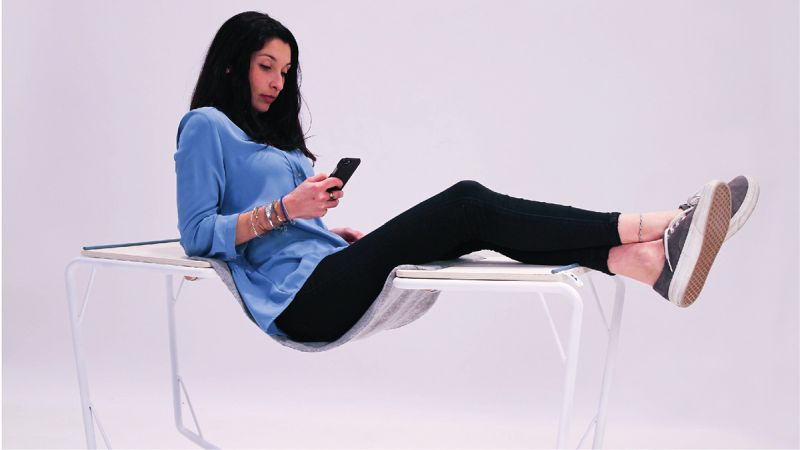 Via: EspritDesign