Stockholm studio Elding Oscarson has created a seaside house with minimalist design in Molle, Sweden. The architects behind this extravagant design are Johan Oscarson and Jonas Elding, who formed a cleverly designed two-story residential building that has entirely wood covered top level and see-through lower level. The location where it is situated is perfect for such 'hide and seek' sort of a design and also adds charm to its surrounding landscape.
The design of the building is inspired by the town's last century homes that used to have identical houses for allowing residents to feel close to nature all the time. Its upper level is clad in roughly swan Douglas fir wood planks with few glass windows offering outside views to the owners. On the other hand, lower level is completely transparent with floor to ceiling glass walls, revealing interior of the house.

Building's ground floor has living area, dining room and kitchen space with beautiful garden views. A whitish spiral staircase assesses the upper floor of the building that includes three bedrooms attached by an extra lounge area outside. If you're thinking that's all this building has on offer then you're wrong; it also features an underground floor that houses the basement as well as fourth bedroom and sauna for owners to escape the world.
Designers have brilliantly created a building that evenly distributes living space throughout the house with pleasant views of the surroundings. Check out the pictures shown below showcasing entire layout of the building.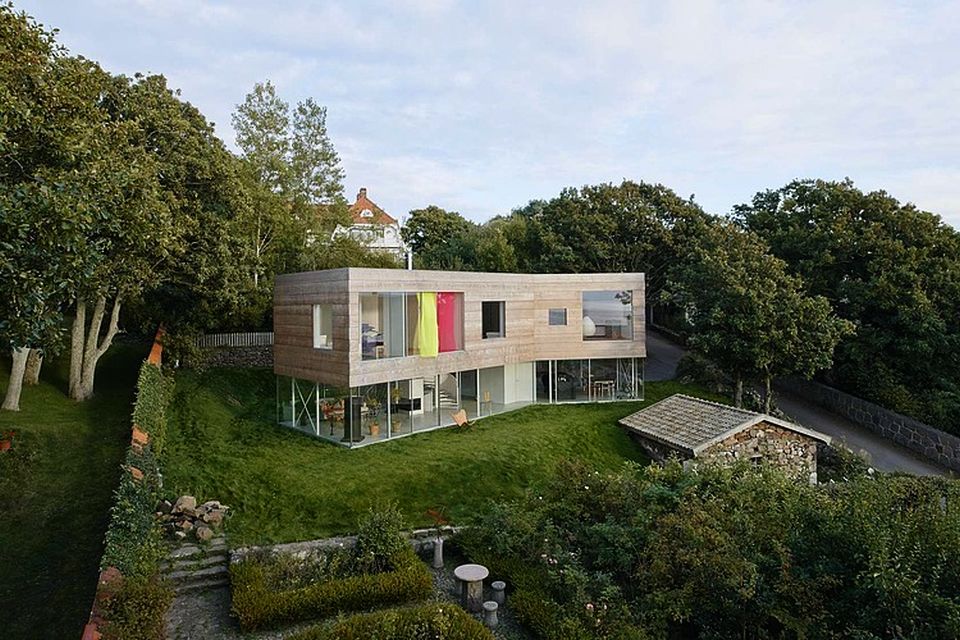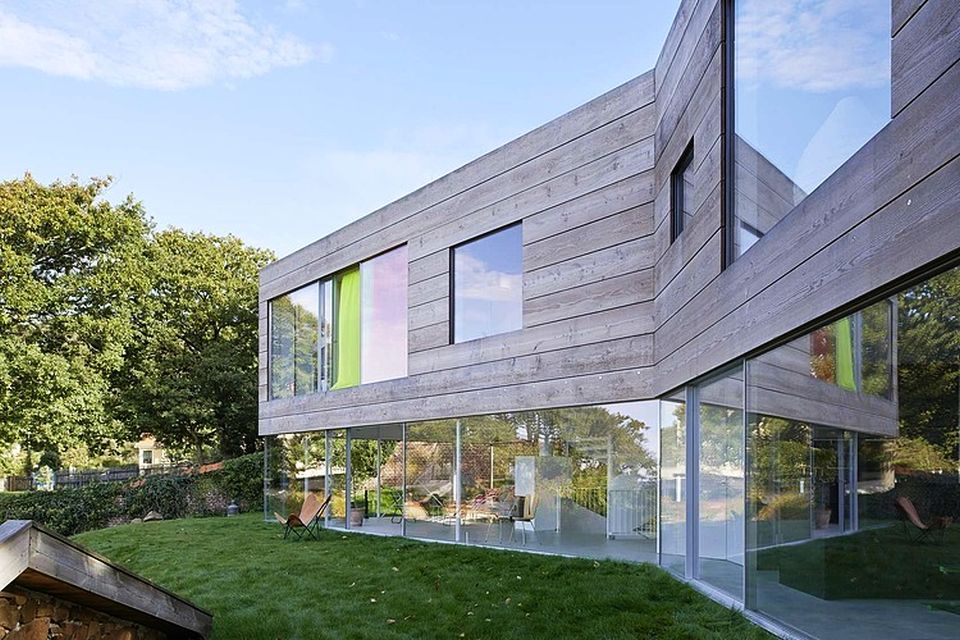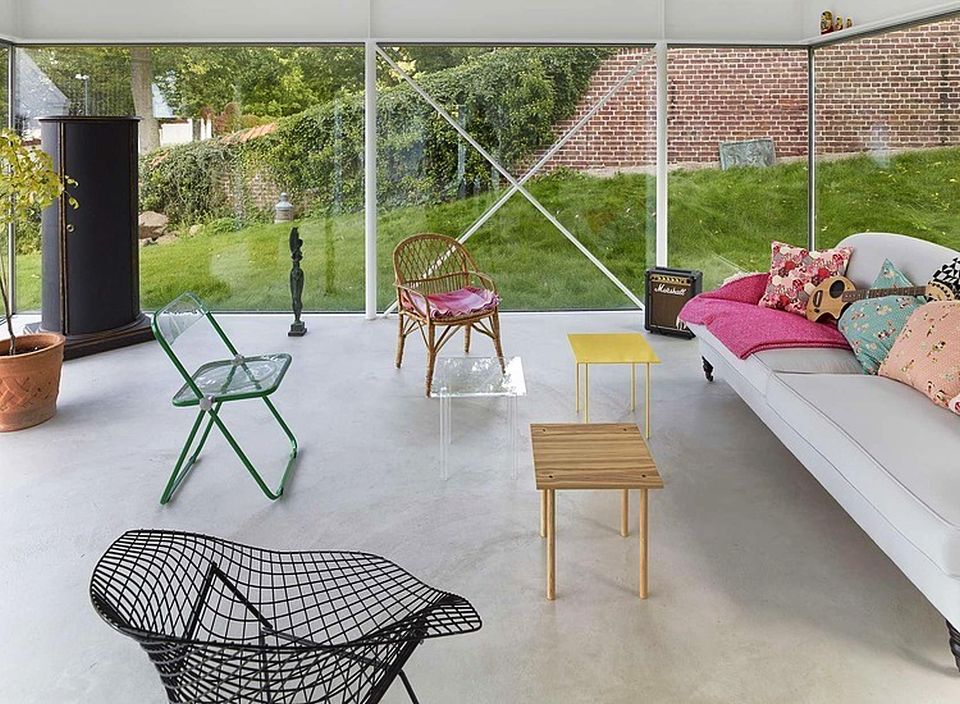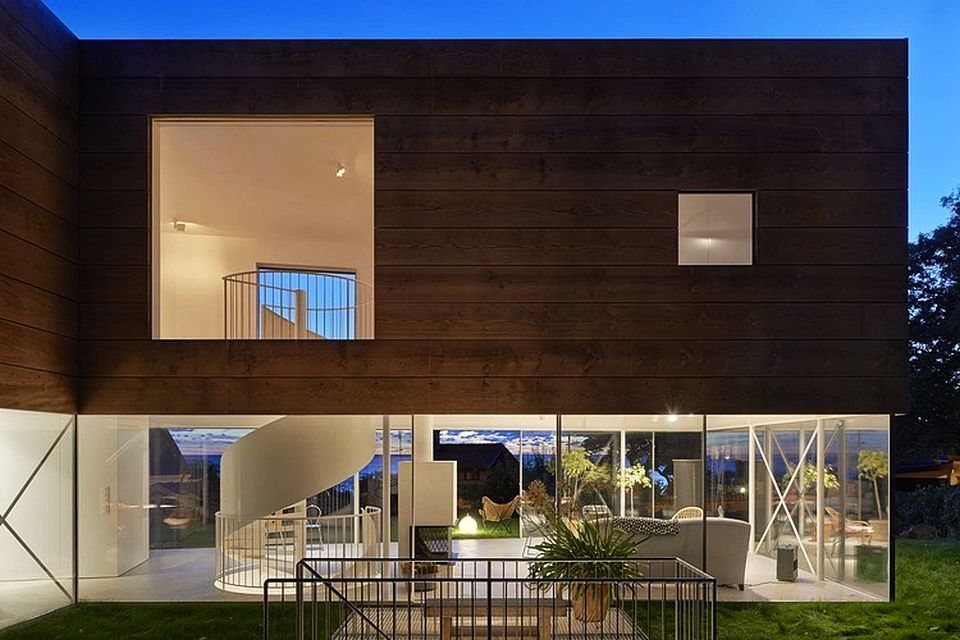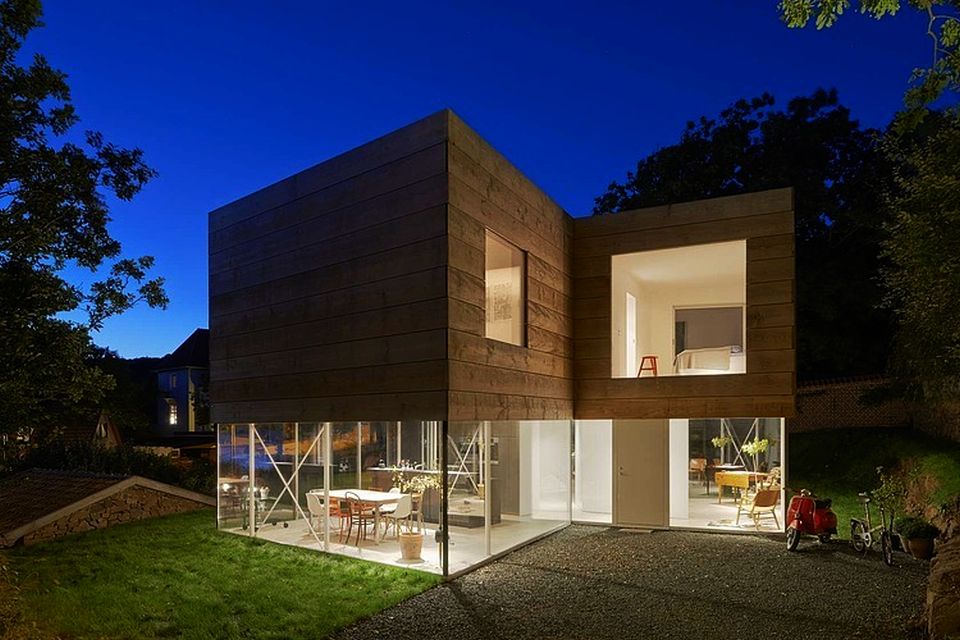 Via: HomeAdore