Living with a cat is a continuous learning experience, and no one knows it better than a cat owner. Adorable kitties love nothing more than hurtling up and down in confined spaces. Keeping in mind the cats' love for exploring new spaces, a Tennessee man creates wonderful cat houses that will certainly amuse your furry friends.
Brandon Haynes owns Extravagant Pet Creations and makes unique cat homes that will also add a fun element to any home interior. He made his first cat house when his daughters asked him for a tiny home to accommodate their cats. The first project was a Super Mario-themed cat house and after that, there was no looking back.
Here are some of the extravagant cat house designs that he sells online, as well as, builds on order. You'd surely like to have any one of these in your abode for your adorable kitty.
# Kitty Kong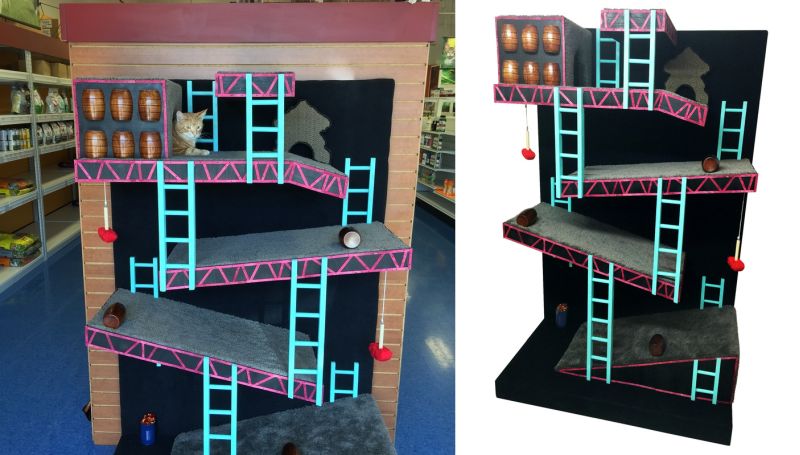 This multi-level cat house measures two-feet deep, four-feet wide, and six-feet tall. It includes two sleeping areas with many perches, toy hammers, crinkle toy, and decorative ladders and barrels. It also has cat scratching post, and vibrant hues to add lively aesthetic to your home interior.
# Kitty Kabana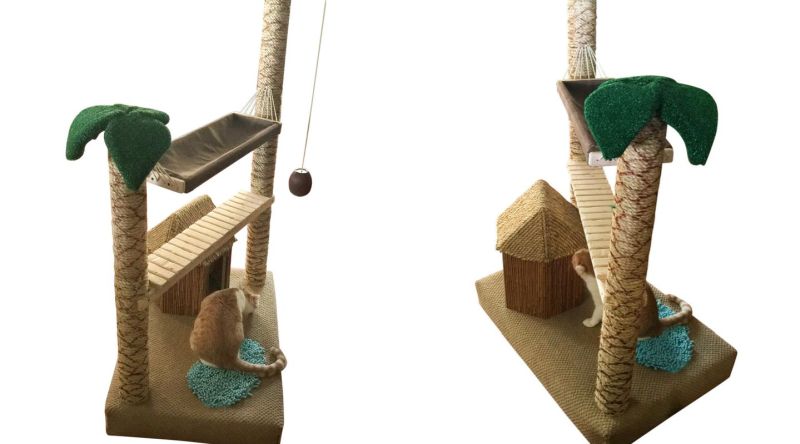 It is a tropical-themed cat house featuring two rope palm trees, toy coconuts, bridge, hammock, soft lagoon, and real bamboo cabana. It also has side casters for easy tilt and roll relocating, along with a wrapped bottom that keeps your floor free from scratches.
# Outhouse Litter Box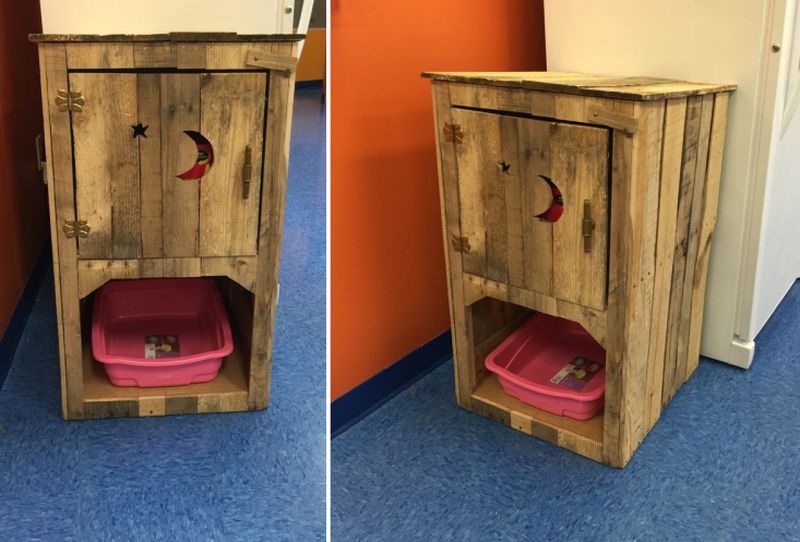 This triple duty unit is a litter box, a storage unit and a small space for your kitty to play. It is made from reclaimed wood that has been kept in raw form to maintain its authenticity.
# Sports Pride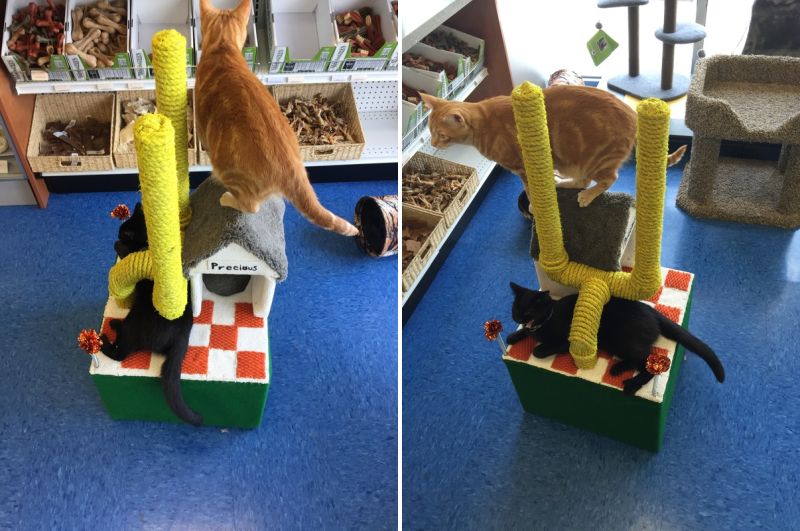 This cool cat house is designed to match the playful spirit of your feline. The 18 x 18-inches base house comprises house tunnel, scratching field goal post, decorative carpet, and pompom toys.
# Cataflauge: Bookcase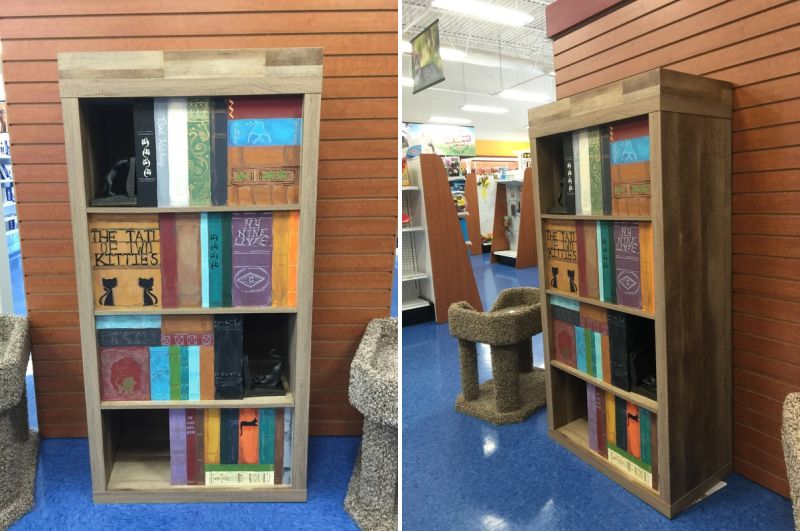 This one looks like a standard bookcase, but with faux book fronts. It is designed to give your felines a unique space to climb in and sleep on – without even letting your guests notice that it's actually a cat house.
# Rustic Log Cabin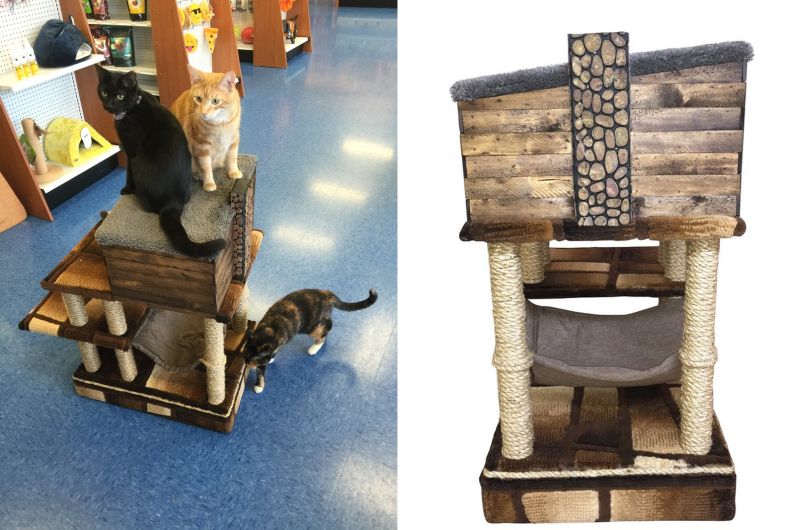 This rustic log cabin features stain wood design with a stone chimney, six scratching posts, sleeping hammock, and a corn in a jar toy. Measuring18 x 30 x 37-inches, this cat house cum cat tower will be a fun addition to your living space.
Via: Kalb