Recently, Tesla purchased SolarCity and after some days Elon Musk, CEO of Tesla, announced that these two firms will be creating and installing solar roofs to provide clean and renewable energy sources to the world. They have plans to design solar shingles that can be easily installed to make the homes energy self–sufficient in an environmental-friendly manner.
Musk got spotlight all over the social media with his announcement of creating uni-body solar panels as the roofing of future homes. The conventional roofing materials will be replaced with the solar panels to generate energy as well as serve as a fully-functional roof. If you have plans to change your house roof in the near future, then you can try out these solar roofs.
Tesla is making these solar roofs to provide sustainable sources of energy to the end consumers who want to make their homes energy-sufficient without much hassle. It will bring revolution in the energy sector, and in near future every individual will be forced to consider its usability. This action of Tesla will make environment safer by reducing the carbon footprint.
Musk has always preferred solar energy, and this time he wants to shift the energy burdens of your house to the solar roofs. Moreover, having solar panel roof is a better design solution for homes than having a shingled roof with solar panels installed on its top.
Imagine the future when all houses in the world will have Tesla solar roofs, and they will automatically generate sufficient energy for daily chores in an eco-friendly manner. Solar energy has great potential and this is the future of our energy requirements.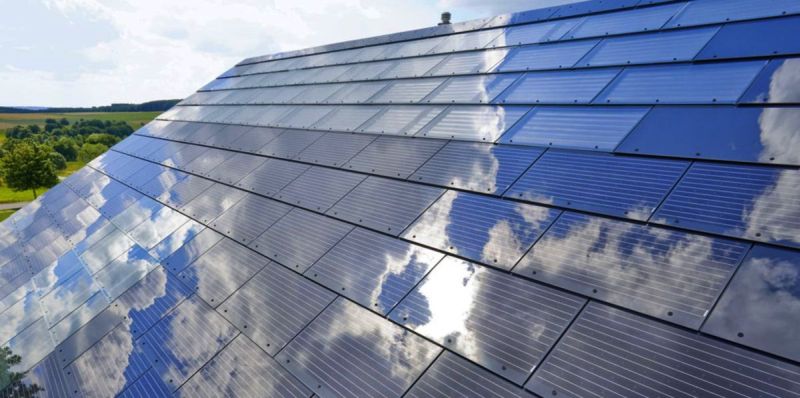 Via: OffGridWorld