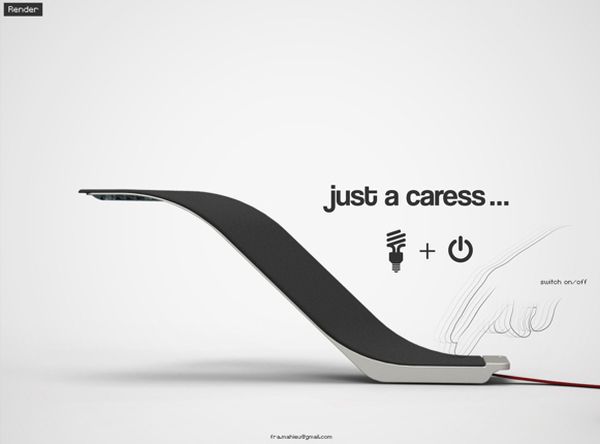 A mere glance at the immaculate exquisiteness of the whole conception, and we would guess that it exudes the essence of some exalted brand name. In this case, our guess would have been correct, as the above pictured design is actually a LED lamp that follows the the fascinating design language of none other than Audi.
Conceptualized by French designer François Mahieu, this line of lamps is christened as the S-line Audi project. The purpose of the naming can be comprehended from the lithe form of the lamp, which slightly interprets itself into a classy shaped S. Structurally, the rear silvery section is composed from sturdy yet smooth aluminum which broadens at the lower end of the S to form a better support for the whole lamp. This is complimented by the black textured top section which is crafted in pure leather. And, finally the lighting LED component is to be fixed at the free upper end of this nimble S shape.
The whole design essence of the Audi doesn't stop with the lamp; it extends all the way through the wire, up to the outlet socket. In this regard, the wire used will be fabric flat type, thus replicating the limberness of a tape. However, according to the designer, the most visually crucial component of the S-line will be its unique sockets. This is because, design wise the sockets are rarely touched upon by electric accessory manufacturers. But in this case, the user can choose both the ergonomic socket and the wire from different color models. This in turn endows a degree of simplicity and efficiency, both qualities which are religiously followed by the Audi brand.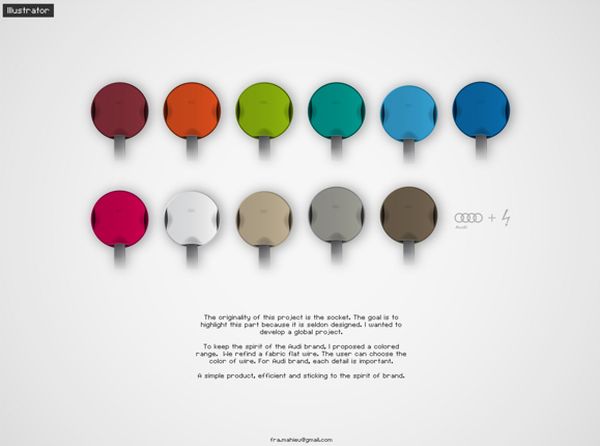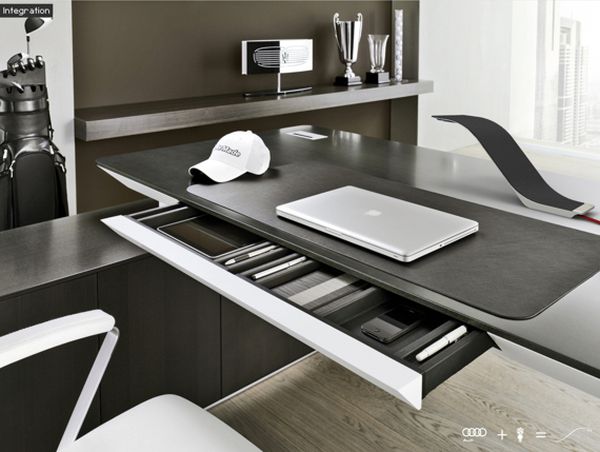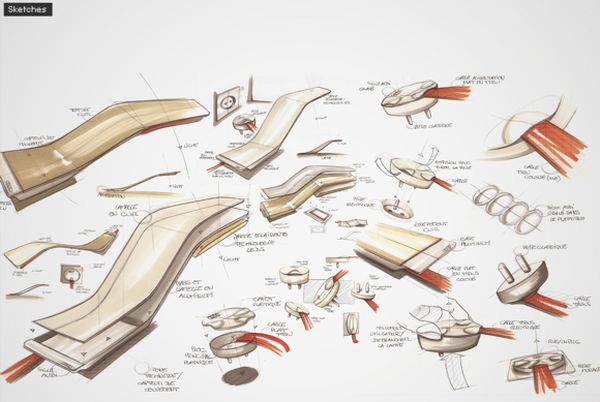 Via: Design-Index