We have seen many library interiors for homes, but nothing can beat this travelling library with minimalist design by Milan-based interior designer Federico Peri. It is called 'Travelling Library' because of small wheels under its metallic legs which helps the library to travel or move from one place to another, when you want to change its location. This simple space saving library offers both aesthetic and functional values to the user with ample seating area for additional comfort while reading.
Travelling library comprises of brass framework holding wooden shelves, a lamp and double seats; the double seating is divided into a chair and a chaise lounge. The chaise lounge can be used for reading in a comfortable position and also has a small hanging lamp on top for providing direct light while reading. On the other hand, the chair can be used for sitting by the table for working.
It has all the features of a library within a small design, and will be best suited for small space interiors. Peri's brilliant craftsmanship is reflected in the detailing of his designs and the way he utilized the materials forming simple yet elegant interior for your library space.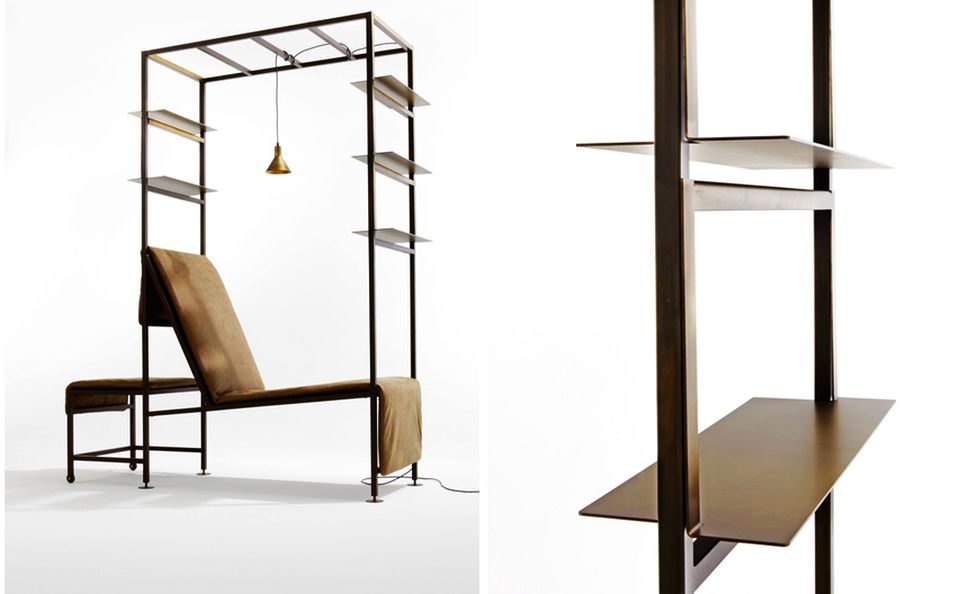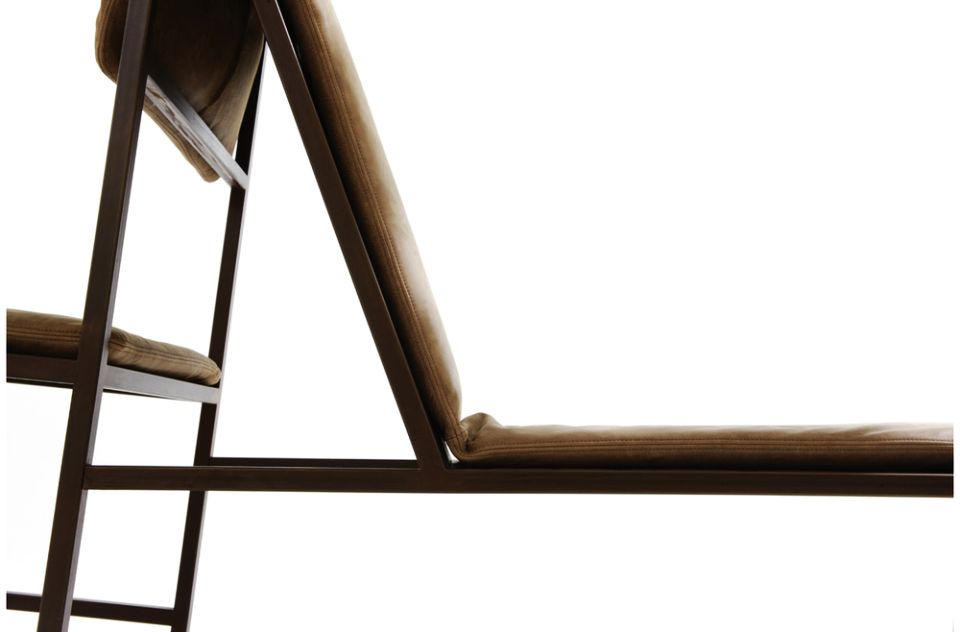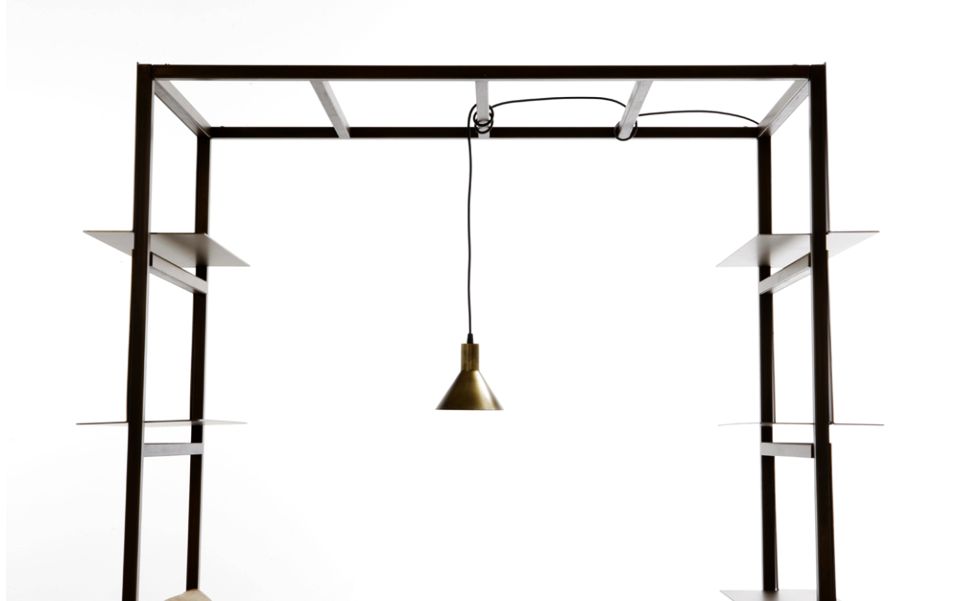 Credit: TheInteriorDesign