Harnessing the multi-functionality in furniture design has become a need of the hour. From convertible sofas to tables and stools with storage, you can find a number of examples online. The USA-based RME Studio has also designed a new chair, christened TyL, to tap the potential of the multi-functionality trend. It's a modular kid's chair with storage space and is stackable to put away conveniently.
The RME Studio is founded by Mina and Michael Hamburg, who seek to enhance people's lives with innovative product designs. They combine their previous experiences in business, architecture, and design to make useful products. The TyL chair creatively presents their design approach.
This kid's chair is made from lightweight and eco-friendly Garnica Birch plywood and has sanded edges for safety. It reimagines the basic concept of a chair and adds more functionality with storage space. The storage bin lies underneath the chair and can be used to keep toys and other items.
Featuring clean and simple lines, the chair is lightweight enough for kids to move around, yet sturdy and durable enough to withstand parents' weight. Each chair is designed to be stacked over each other and transformed into a different piece of furniture such as a storage cabinet with drawers.
The TyL chair measures 12.5W x 16D x 24.5H-inches and weighs 9.5 lbs. With a 14-inches high seat, the TyL chair is recommended for children of ages 4 and above. While the chair comes in a light shade of birch wood, the storage bin is provided in four pastel color options: yellow, blue, pink, and green, making the chair interesting and cheerful.
Also Read: Dolly Playhouse by Circu Turns Your Kid's Dream Into Reality
The chair is designed, built, and finished by hand in the USA using only environmentally and kid-friendly materials and finishes. It sports a clean design, with all fastenings hidden internally. If you are looking for some simple yet playful kid's furniture, give the $150 TyL Chair a try.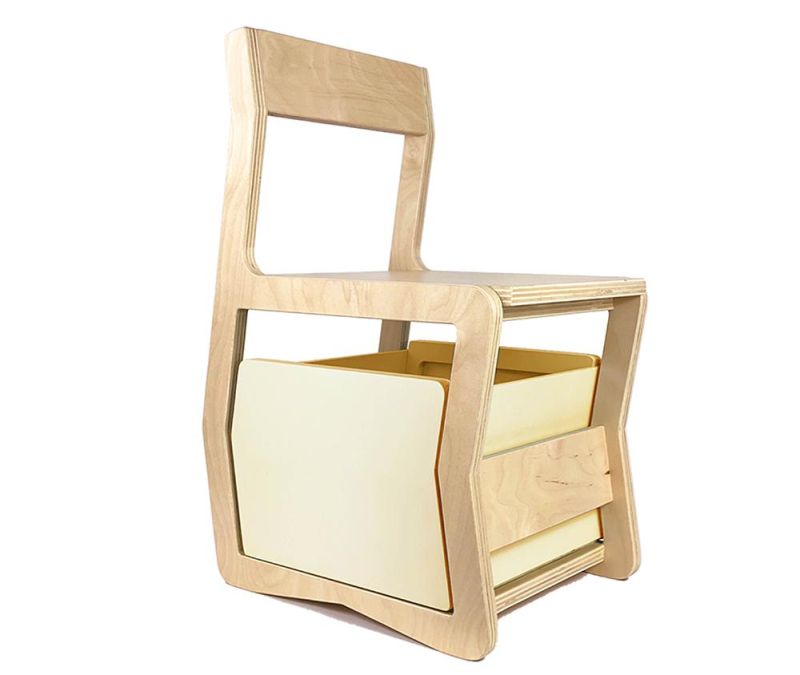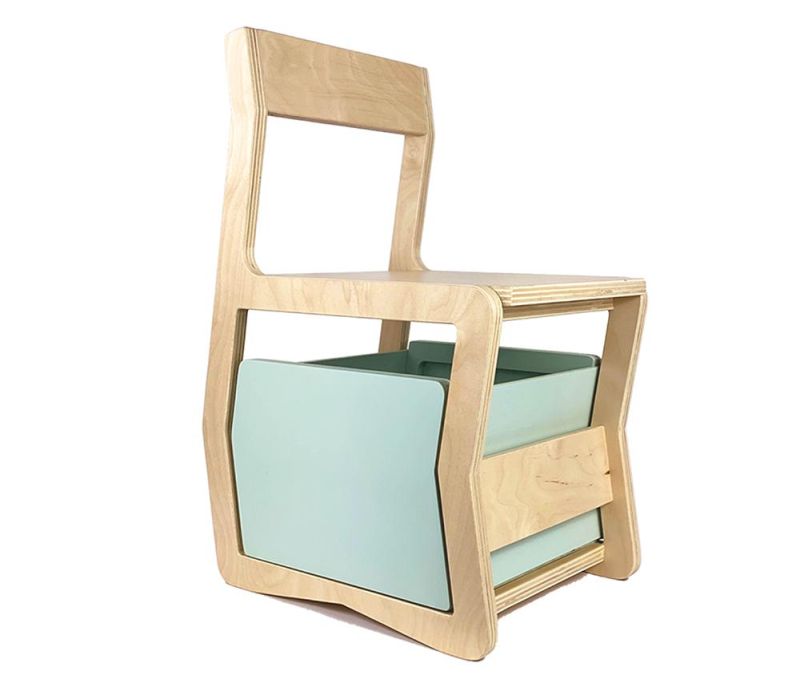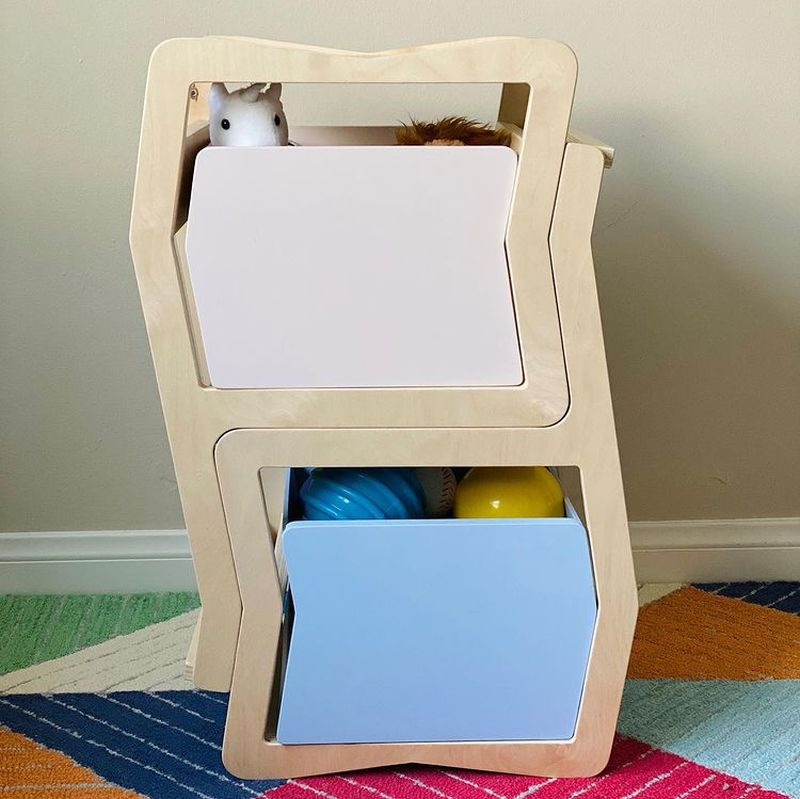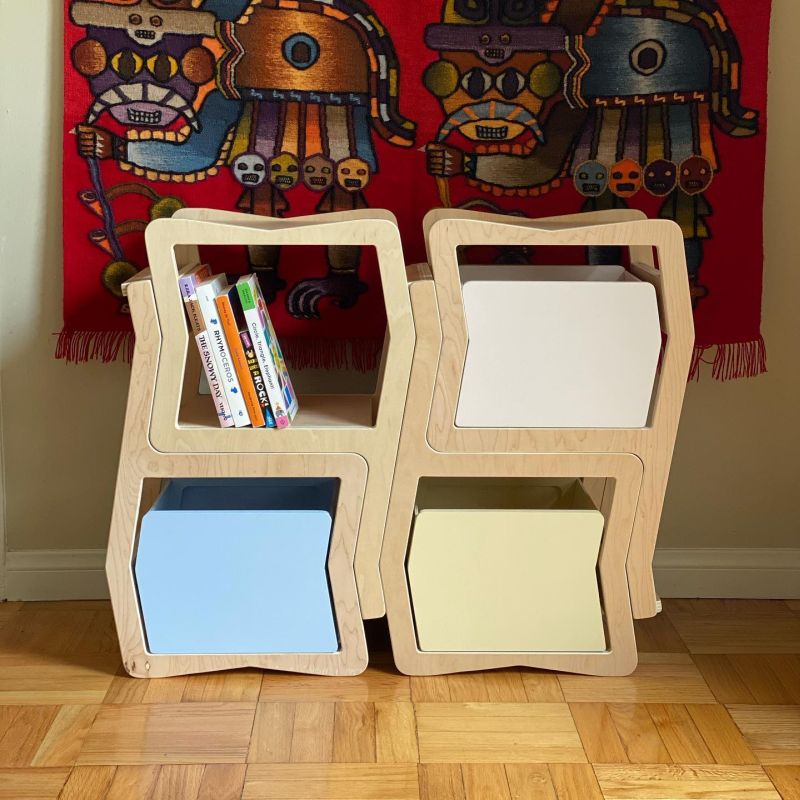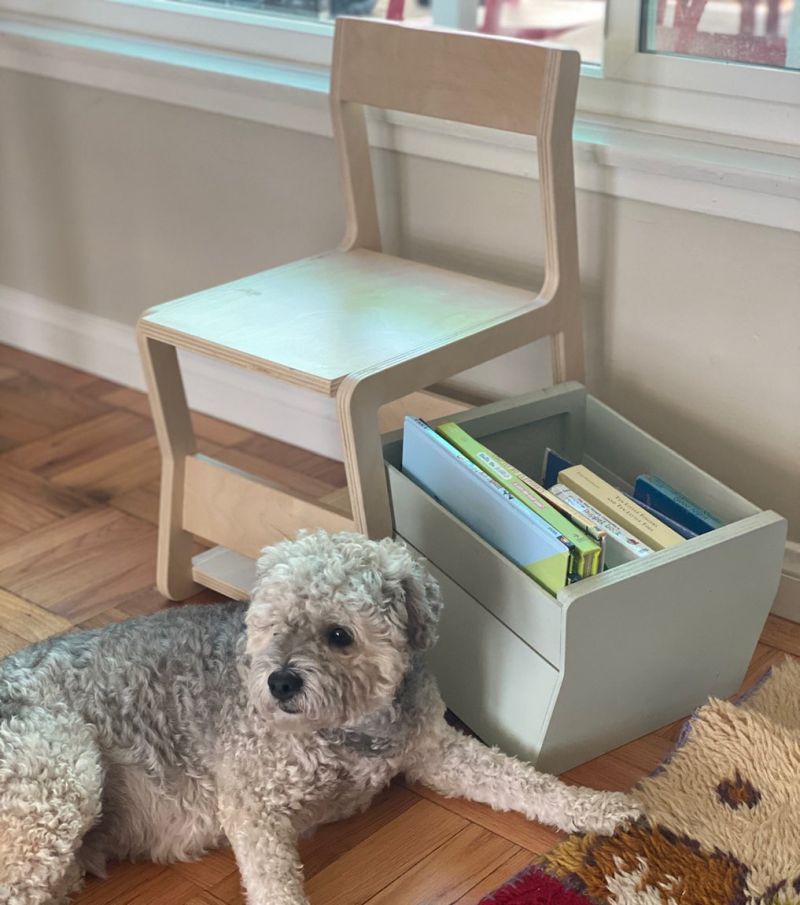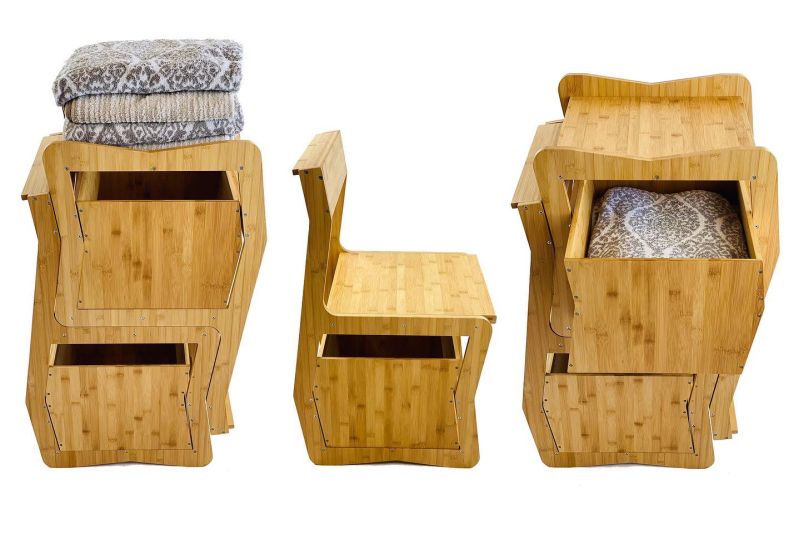 Via: WoodworkingNetwork