Tru Form Tiny has been constructing stylish tiny houses for quite some time now. They might not be as recognized a tiny house maker as Baluchon or Madeiguincho but have built over 100 unique structures tailored for customer needs. Boasting a rustic exterior and a cozy interior, the Oregon-based tiny house manufacturer has now come up with the Urban Payette tiny home which offers off-grid capabilities.
The tiny house should get a five-star rating for its cozy interior and clever storage options. Packed with modern amenities, it features a white wood interior with black flooring. Measuring 28 ft. (8.5m) in length, the tiny house features two bedrooms; one is a spacious lofted bedroom accessible via a ladder, the other bedroom is next to the living area on the ground floor.
You enter the tiny home via its living room which comprises two doors on opposite sides. It is equipped with a sofa, coffee table, and small dining. The large windows add to the swagger of the house and also allow ample natural light. The dark-stained wood floors and steel accents compliment the sunlight and the exterior of the house.
Moving on to the kitchen, it is stocked with stainless steel appliances and has a lot of storage options available. The kitchen also features a sink, an induction cooktop, a stove, a generous fridge, a washing machine, and several cupboards. The owner also has access to the small bathroom from the kitchen.
Also Read: Tiny Home with Large Windows Offers Plenty of Serene Views and Natural Light
The tiny home trailer is off-grid ready with solar panels resting on the roofing. It can be towed with an appropriate-sized pickup. Though it is built for a client but the price of the Urban Payette is estimated to be around $79,900.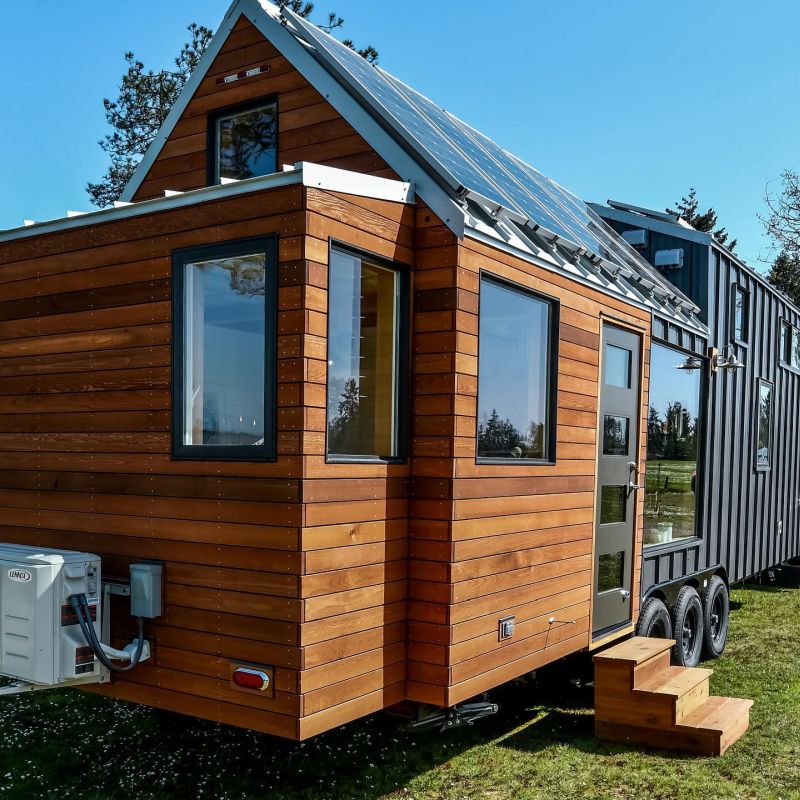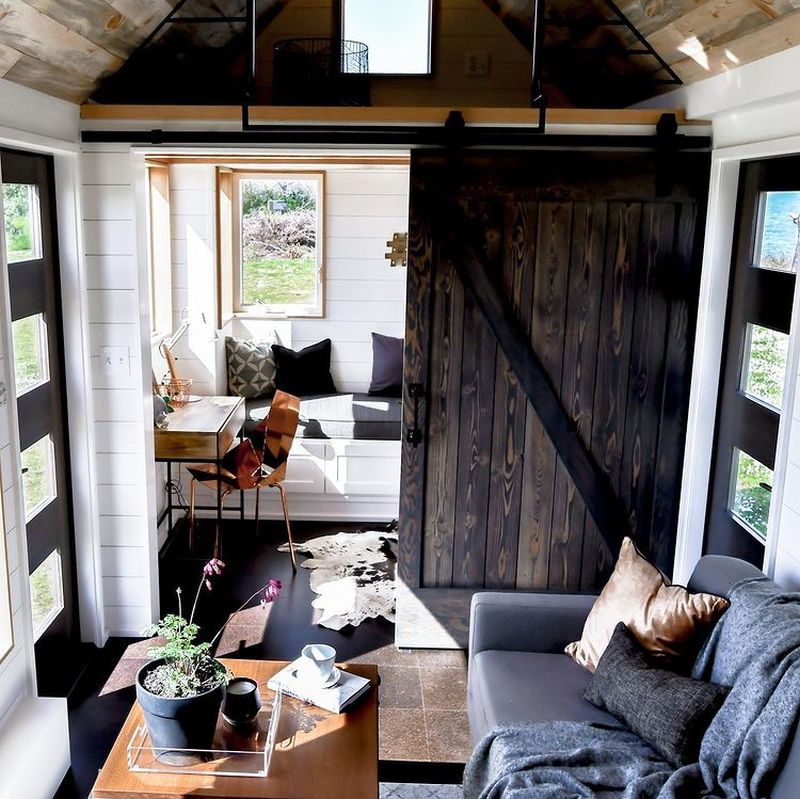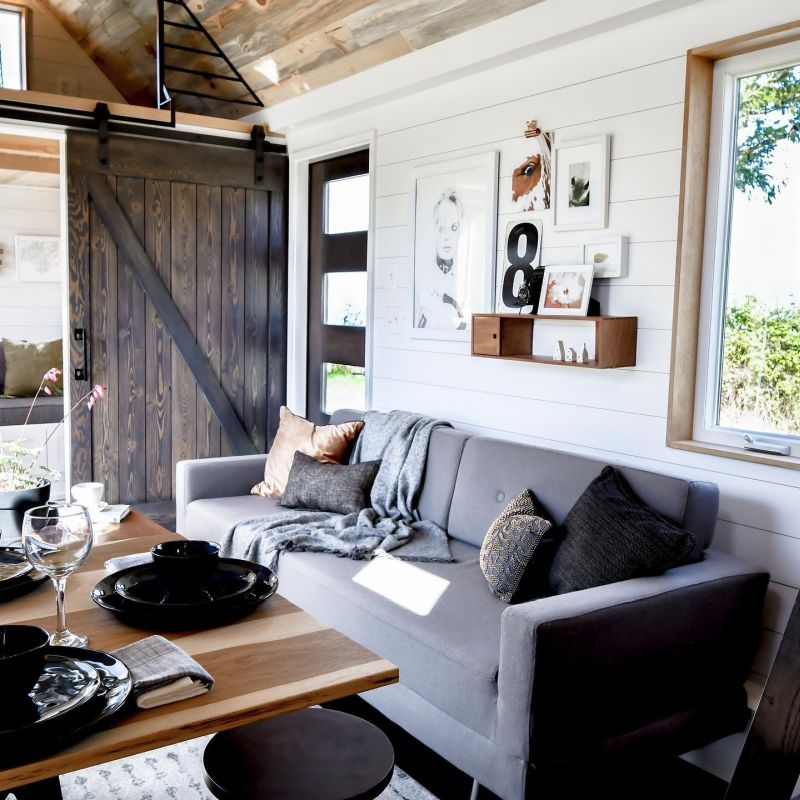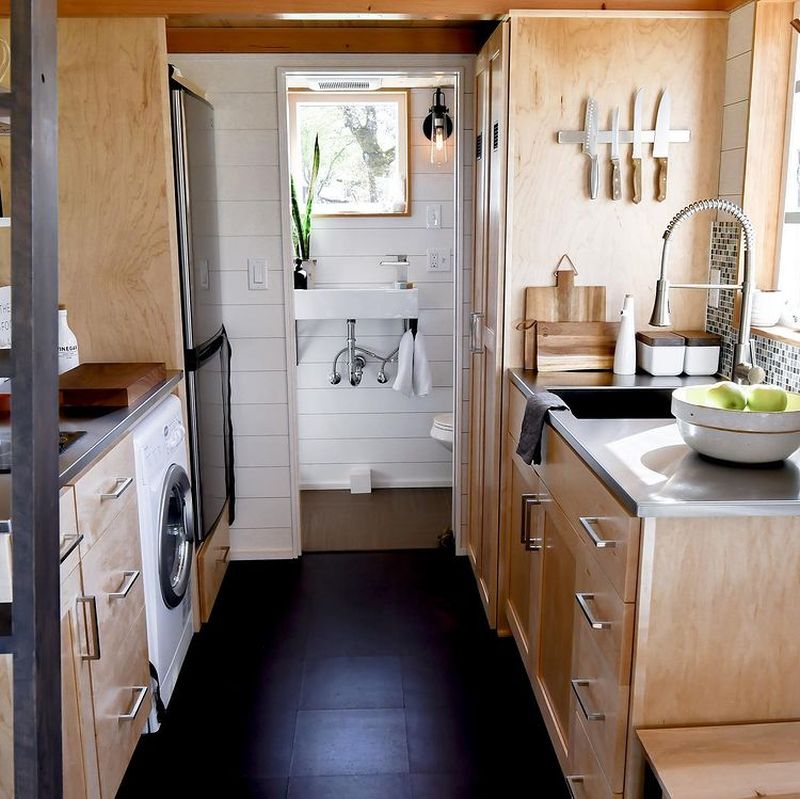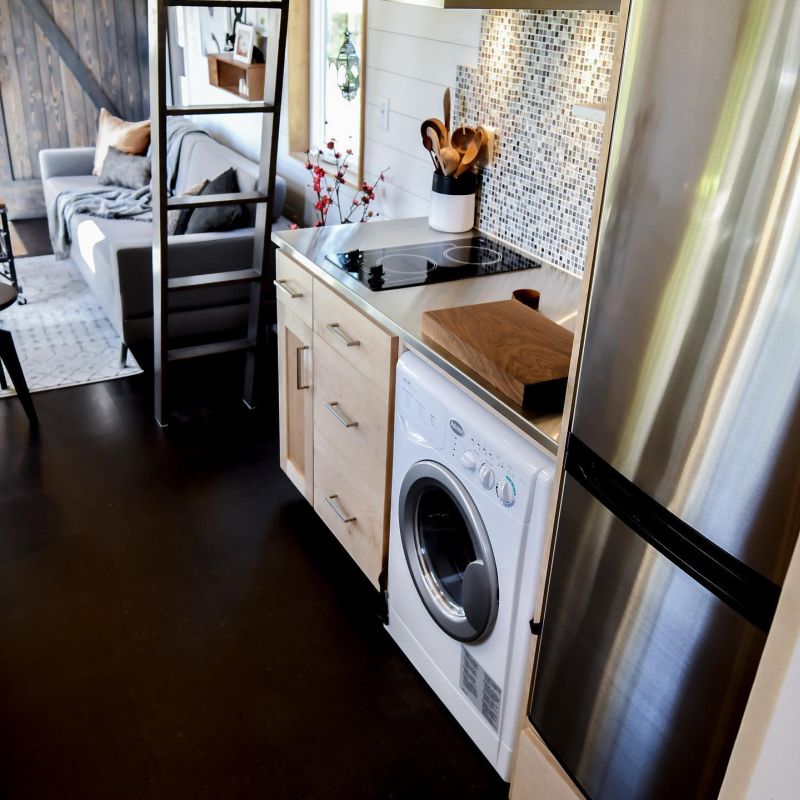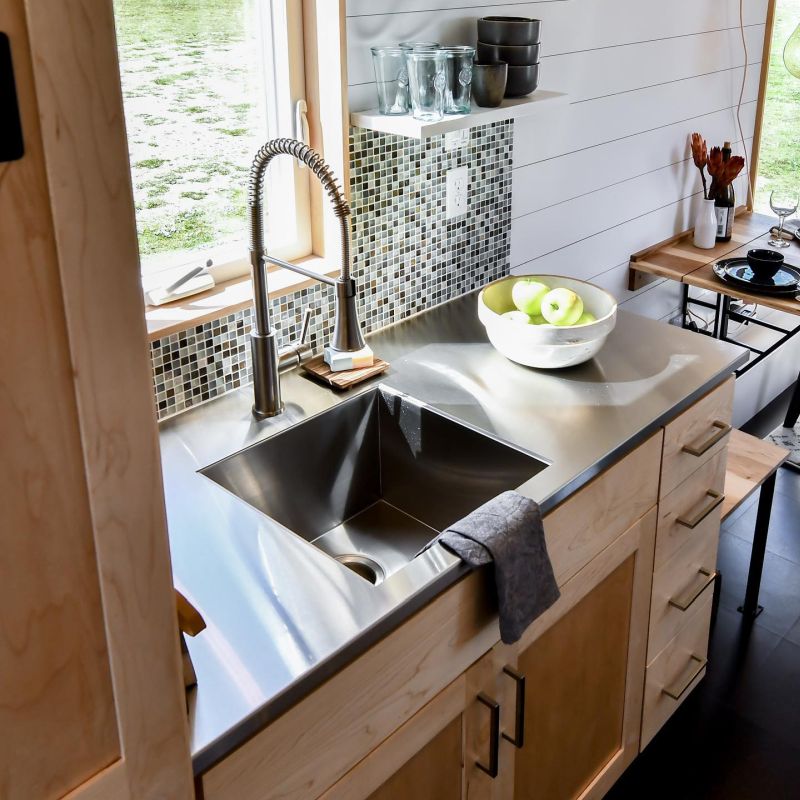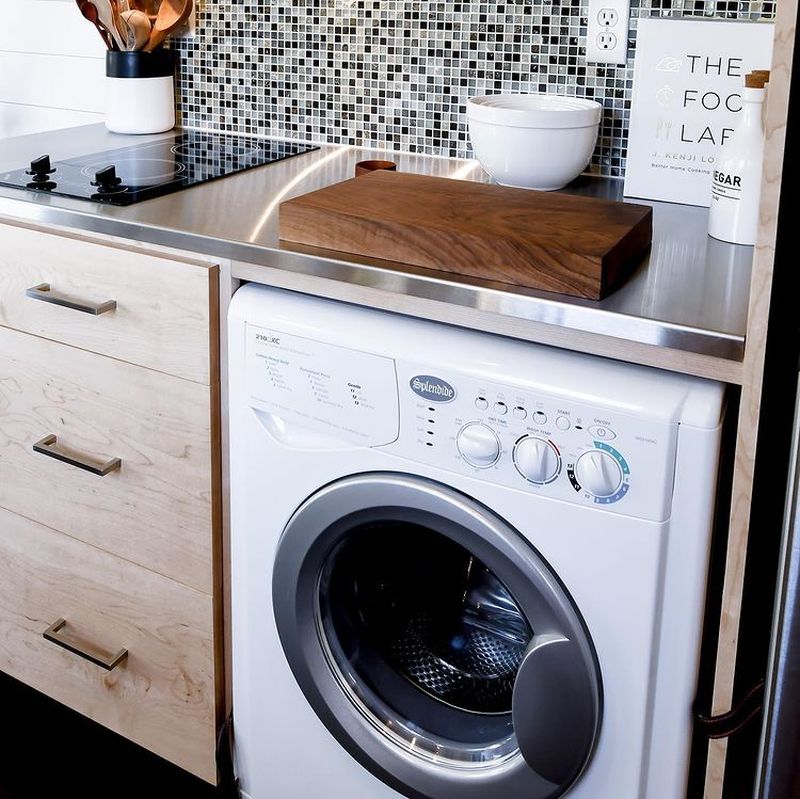 Via: auto evolution