Lined along the Pacific coast, California bears its fair share of storms that cause the felling of thousands of trees annually. While most of the fallen trees end up at timber houses and are used for various purposes, many creative minds carve out functional forms to give these logs a new lease of life. California-based woodworker and sculptor, Vince Skelly is one such person who has been shaping storm-battered trees into exquisite sculptural furniture in a bid to bridge form and function.
Known for his beautiful creations from naturally felled trees, Vince Skelly is currently exhibiting a series of monolithic furniture sculptures made from fallen local trees during a windstorm in Claremont. The exhibition titled 'A Conversation With Trees' is on show through April 23, 2023, at the Claremont Lewis Museum of Art in California. Finding inspiration in prehistoric forms, architecture and tools, the series marries shape and function in an ode to traditions of wood carving.
Skelly had been inspired by Constantin Brancusi, Barbara Hepworth, Isamu Noguchi, and many others to find beauty in wood blocks. However, the celebrated Californian-sculptors JB Blunk, who used a chainsaw to shape out forms from wood, has had the most influence on Skelly.
His ongoing exhibit features seven sculptural forms that include chairs, side tables, totems, sculptures, and stools. He aims to represent a physical metaphor of new life born amidst the destruction, to which end five of his works are carved from magnolia, redwood, Brazilian Pepper and pine wood logs. All of these wood logs were recovered after the Santa Ana winds caused significant damage throughout Southern California. A little over 300 trees were uprooted in Claremont by the powerful winds.
Talking about the furniture series, Vince said, "I drove around clearing roads and parks in an attempt to help the community. Each piece of wood I salvaged came from a special place like the Botanic Garden, which I've been visiting since before I could walk."
Skelly goes out to collect unassuming logs on the side of the road or off-cuts from tree surgeons and brings them home. He looks for chances of recovery in naturally felled old-growth trees and employs wildfire-ravaged pieces of wood as well.
Each piece in the series has been polished smooth with an exquisite grain of the tree adorning the surface. Curves and clean lines are the highlighting features, while the natural characteristics of the trees have been preserved in every creation. These recycled and salvaged wood pieces are the latest in Skelly's sustainable treasure and an inspiration to the creative.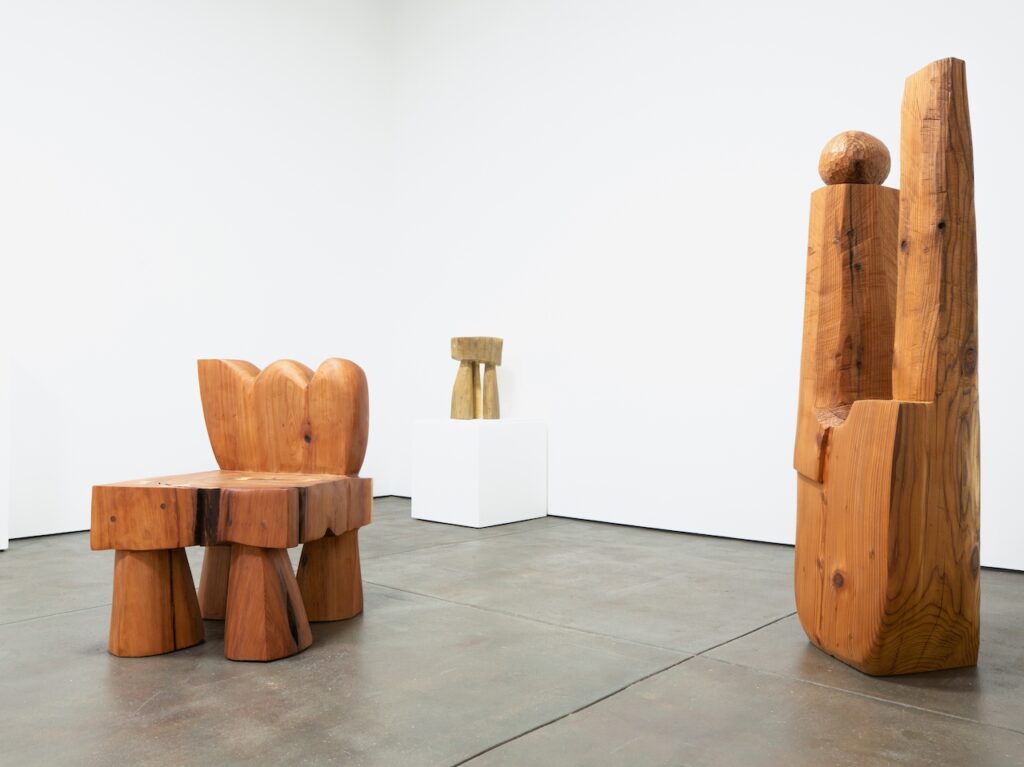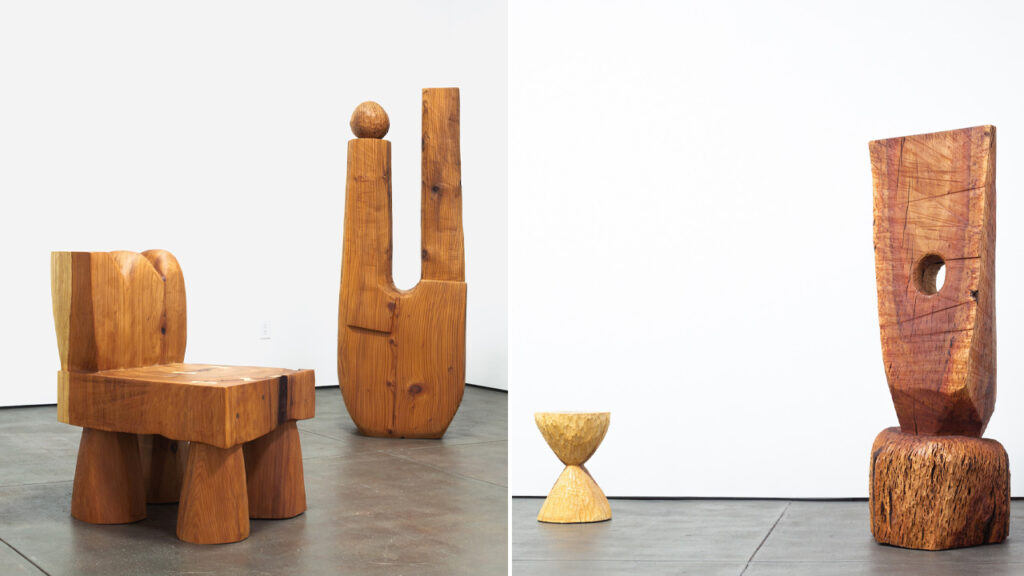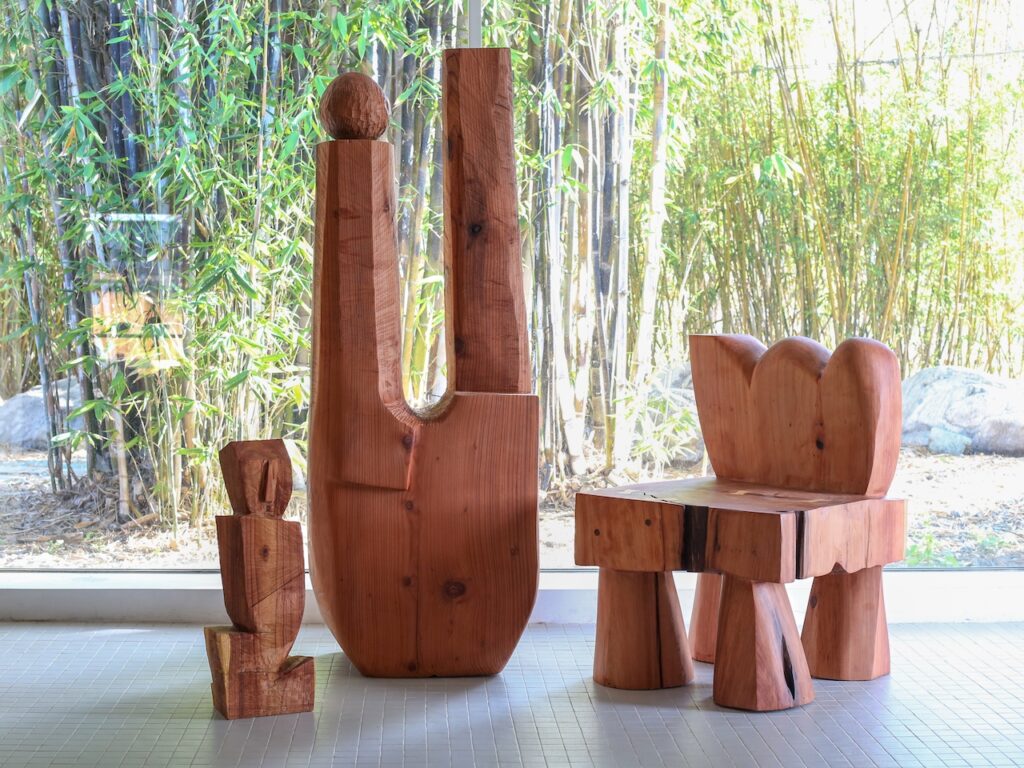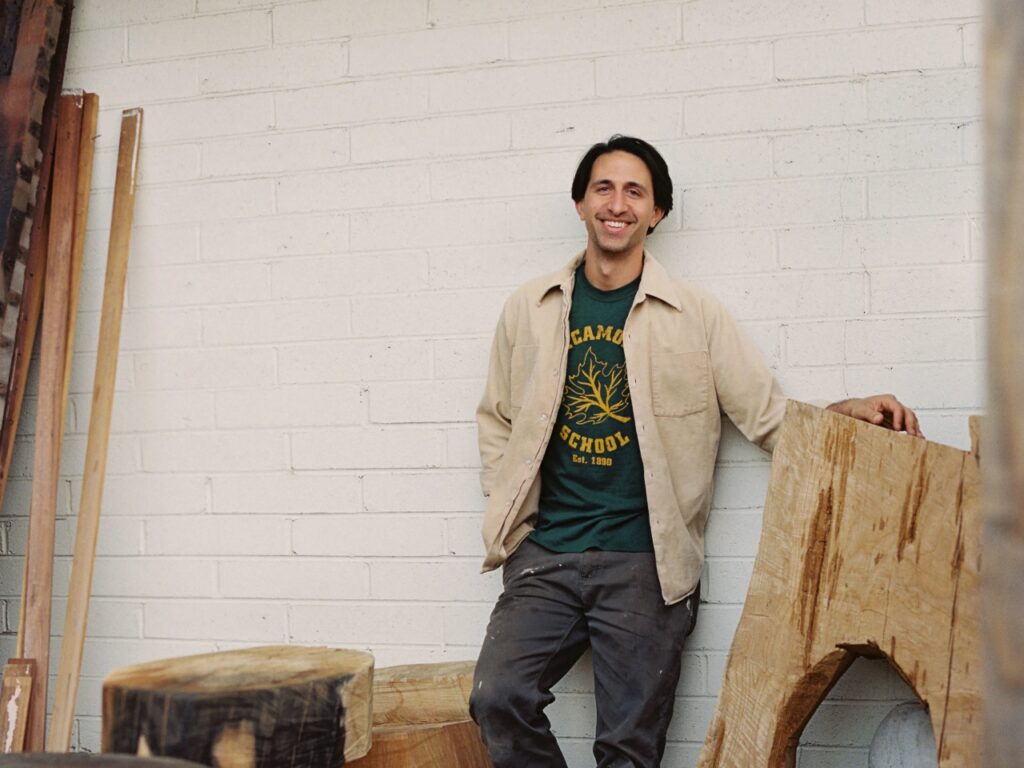 Via: Design Milk