Zeno Products, Netherlands-based outdoor fireplace manufacturer, has created the dual-purpose Zeno Salone outdoor fire table. This piece of furniture not only acts as an ideal patio heater, but also doubles as a coffee table.
The fire table is made from Cor-ten steel (also known as Corten steel). This material does not rust by itself, in fact, the oxide layer forms a beautiful russet and stop further rusting. The slight texture of rust gives an aesthetic touch to this amazing outdoor furniture.
The fireplace consists of ash and laminated back to prevent overheating of its surface. This way you can enjoy a safe and comfortable fire on a chilled evening. Its dimensions are 55 x 29 x 14-inches that make it idyllic to be placed on your patio, garden or terrace.
You can also add Zeno Grill onto the tabletop for a fun barbecue time. The Zeno Salone comes with natural gas or propane burner for cozy evenings. The gas burner is placed in a side compartment that remains hidden from the view due to its lid. However, instead of the burner, a wine cooler can be placed inside the compartment during hot summer days.
Furthermore, Zeno Salone can also adjust its size as per your needs. Available in RAL color, the fire table is even designed in all white version for elegant appeal. You can choose it in any desired color that goes well with your house's outdoor setting. Find out more information on the company's website.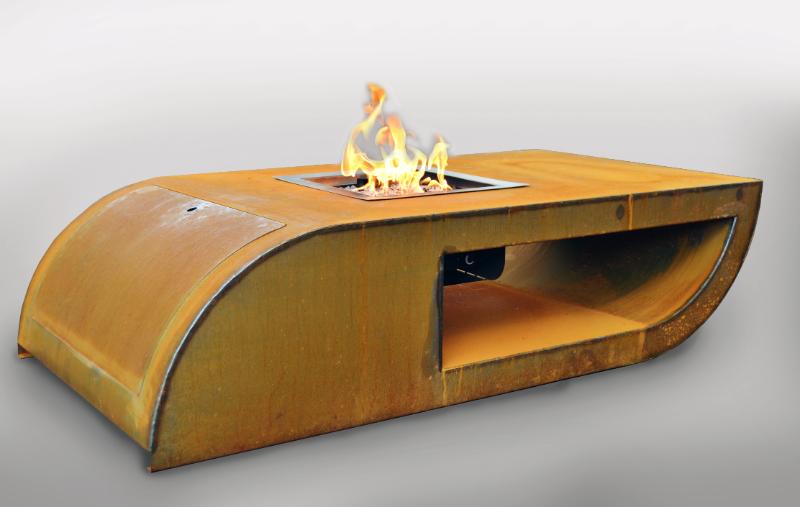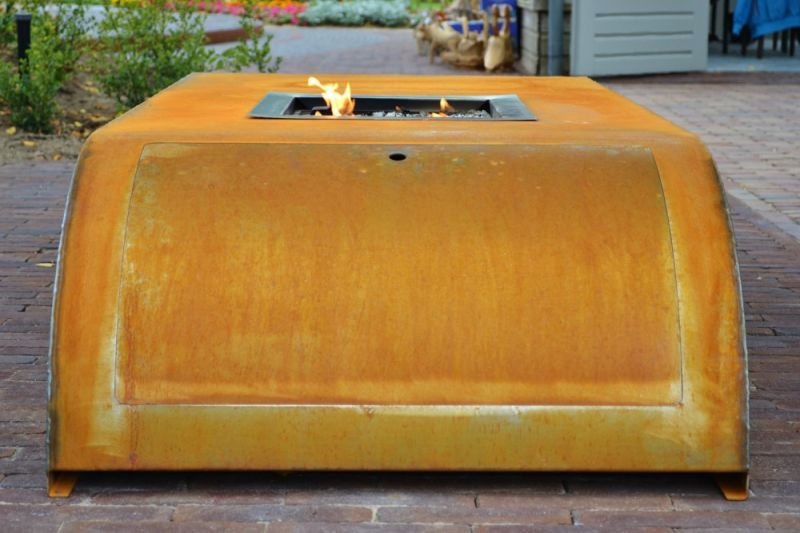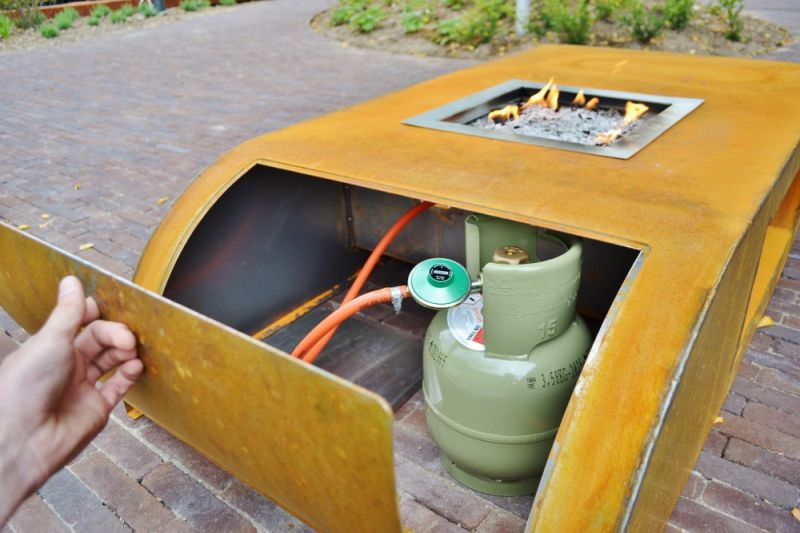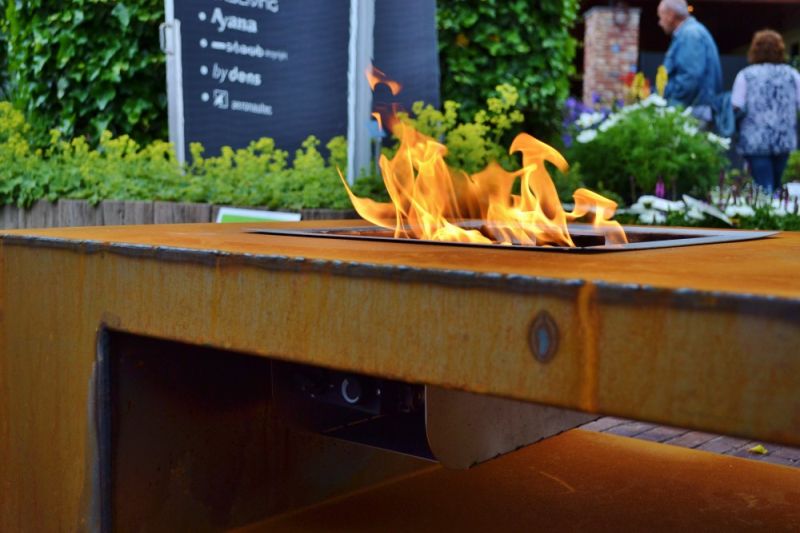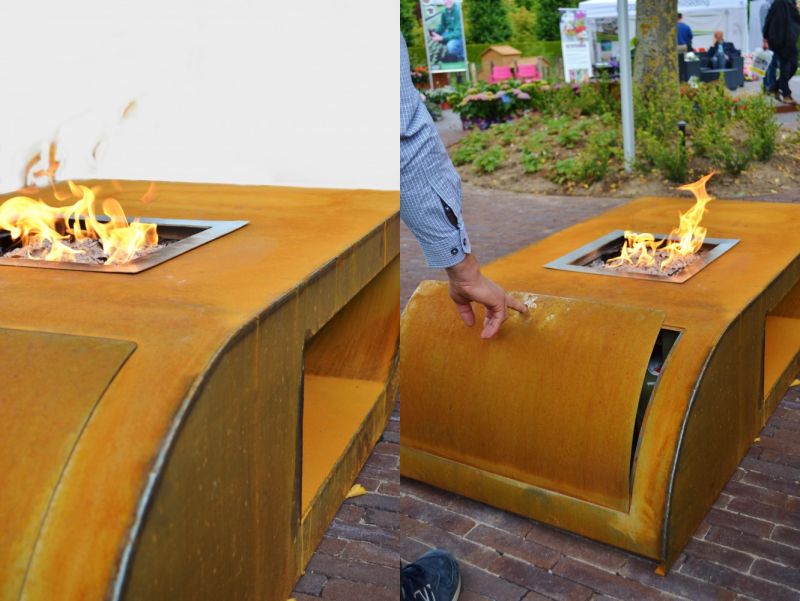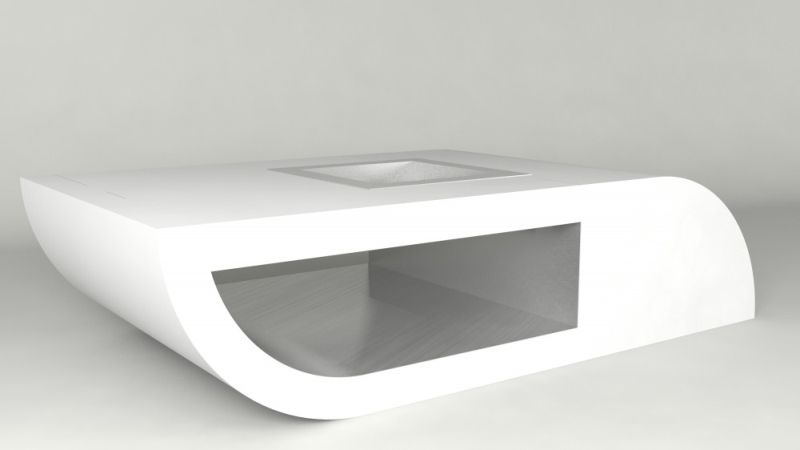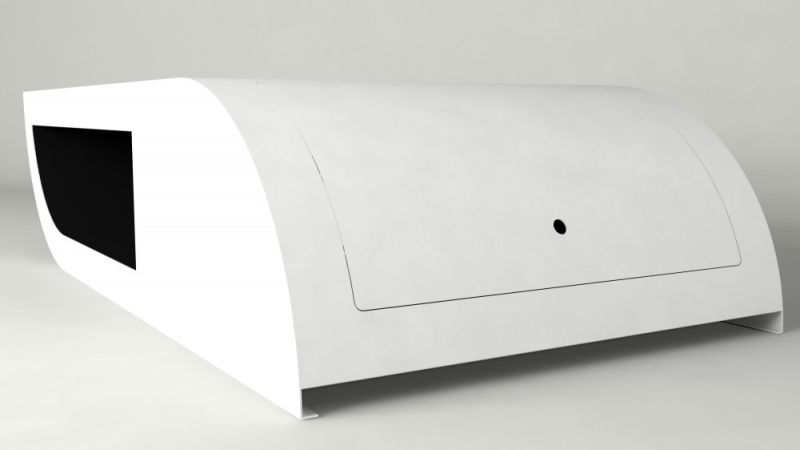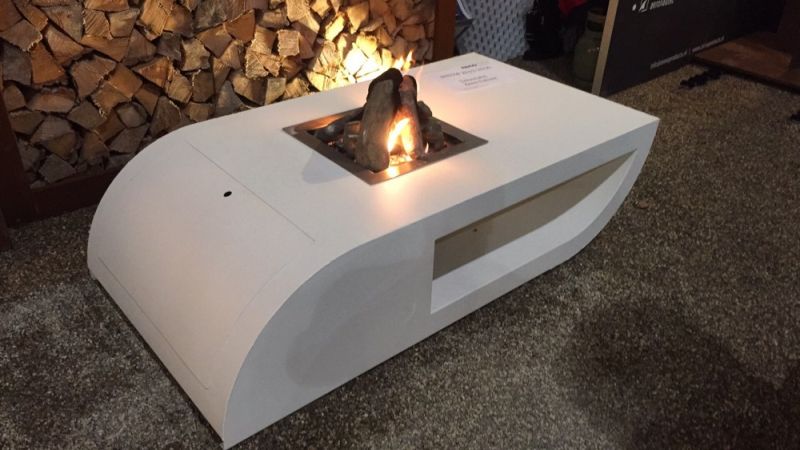 Via: UW-Haard