'Flatmates' wall shelf replicates an elaborate wooden hanging spider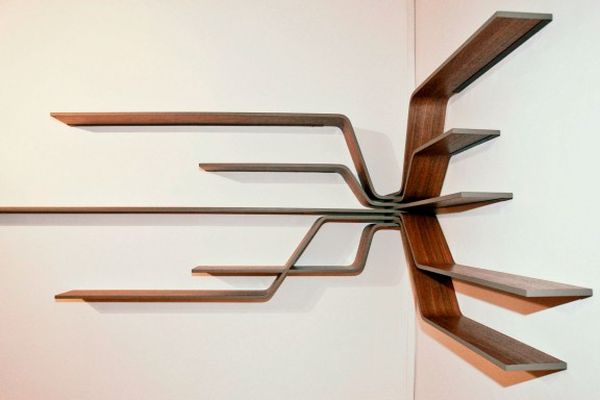 Looking like an elaborate wooden spider flamboyantly hanging at the corner of the room, this is the 'Flatmates' wall shelf from OUCH Design Studio founder Maxime Poulet. This 8 meter long (in a linear scale) 'monster' was crafted as a showpiece furniture item for the famous Marseilles based hair salon Flatmates.
Now other than the visual element of the timber spider, the wooden contraption has also something to do with the symbolic aura surrounding its unique form. In this regard, we can see the bevy of shelves projecting out from the singular junction in the middle. This novel design consideration directly alludes to the 'curiosity cabinets' of Renaissance Europe, where natural history specimens (like spider fossils) and relics were kept for scientific categorization. Furthermore, the usage of curved wood as the crucial component is an indirect tribute to the work of Finnish architect and designer Alvar Aalto.
Coming to the core form of the furniture, these shelves emanate out in different directions with their own set of variable lengths. This in turn imparts a functional side to the whole conception. The multi-directional wall shelf helps in showcasing a myriad of hair related products, and that too without any degree of visual obstruction. Finally, of course the deftly contrived bearing also compliments the quaint 18th century home decor of the exalted hair salon room.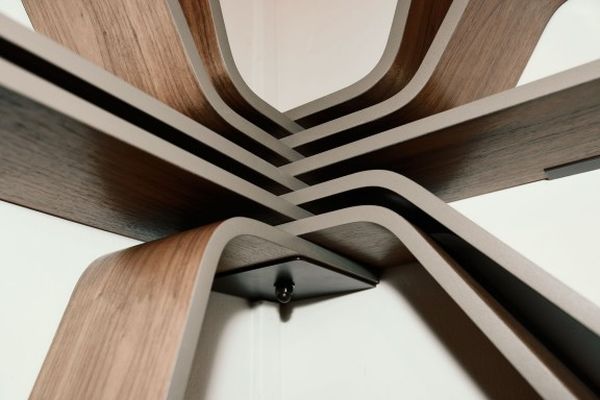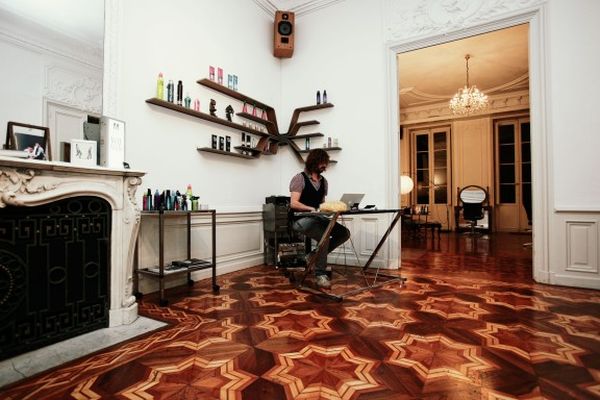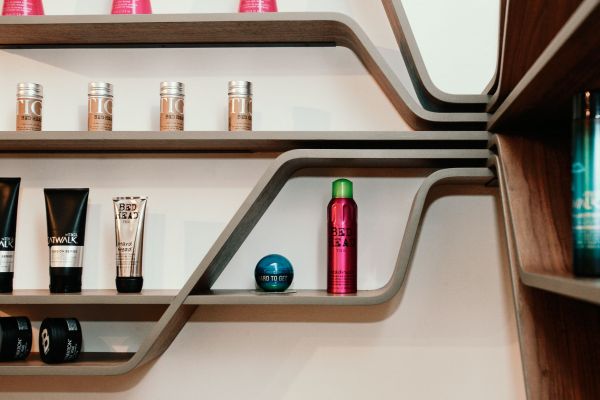 Via: AIE-Design
The following two tabs change content below.
A proud native of the beautiful steel township of Durgapur, West Bengal, Dattatreya's fascination lies within a range of diverse matters. With a bachelor's degree in architecture, he is quite fond of his hardcore strategy gamer as well as amateur historian tag. Of course, with over two years of blogging experience under his belt, he also likes to write about the latest updates on home based technology and gizmo oriented products.
Latest posts by Dattatreya (see all)
Comments