Panasonic introduces Android controlled IH cooking and grilling devices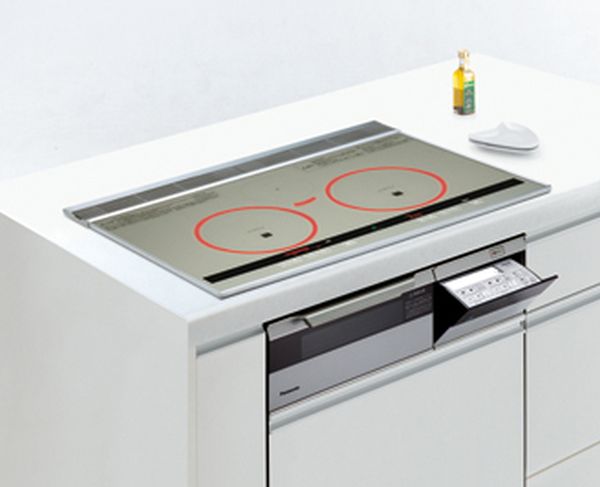 In this year's CES, LG ceremoniously unveiled their smart range of home appliances. And now, following on the heels of the Koreans, Japanese electronic giant Panasonic has introduced their 'T series' line of smart induction cooking and grilling devices. Developed by Panasonic Eco Solutions, the built-in smart technology allows the cooking contraption's temperature and time to be remotely controlled through an Android (above 2.3.3) based smartphone.
Utilizing Panasonic's specialized cooking app, the T series interface matches with an intuitive menu that makes it easier for the users to regulate the cooking (and grilling) time and heat for any particular dish. This menu is also touch based, thus improving upon the accessibility criteria from your home. Furthermore, the app gives you info about other crucial attributes like the electricity expended and energy saved by the appliance on a daily basis.
Now, beyond the cloud fueled features, the T series integrates a die-cast aluminum grill plate with high thermal conductivity. This construction can make use of infra-red heating, which reduces the wastage of extra oil. And, finally as for cost, each of the devices come with a tag of 336,000 yen (around $3630) to 435,750 yen (around $4710), depending upon the installation types required for your kitchen.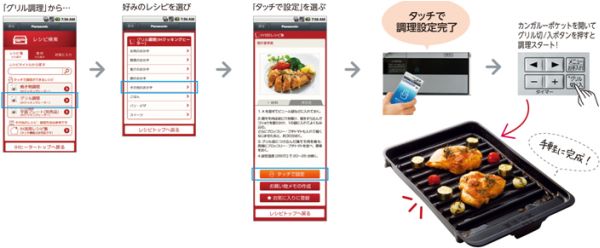 Via: Panasonic
The following two tabs change content below.
A proud native of the beautiful steel township of Durgapur, West Bengal, Dattatreya's fascination lies within a range of diverse matters. With a bachelor's degree in architecture, he is quite fond of his hardcore strategy gamer as well as amateur historian tag. Of course, with over two years of blogging experience under his belt, he also likes to write about the latest updates on home based technology and gizmo oriented products.
Latest posts by Dattatreya (see all)
Comments