Raw wood Plank light fixture is perfect for all home types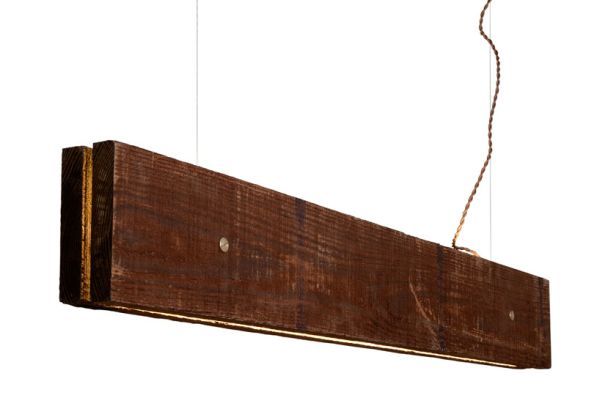 We often use a plank of wood to create some furniture item, but who would have thought that a wooden plank could be used to create a light fixture too. The team of two Swedish designers Frida Ottemo Fröberg and Marie-Louise Gustafsson has created a lighting object christened the 'Plank' by making use of pure, raw wooden planks. The Plank lighting fixture appears to be like a delivery pallet. It can be used as a simple pendant, a wall or floor lamp to provide direct or guided light in a limited space in a room. Two wooden planks sandwich a series of dimmable LEDs in between them to emit wonderful light.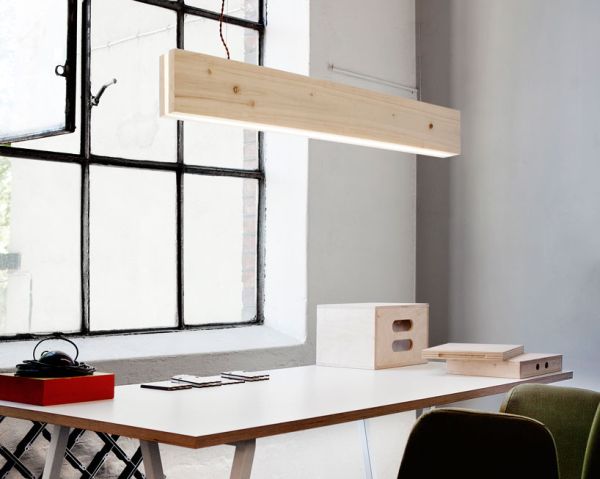 This lighting object ensures sustainability and eco-friendliness in its entire character. 'Plank' is available in two different wood types – one of them is made in rough cut light colored poplar wood planks, while the other is created by making use of brown surfaced Kebony SYP (Southern yellow pine) wood. The wooden planks are left unfinished to reveal the natural wood marks that are formed during handling and production.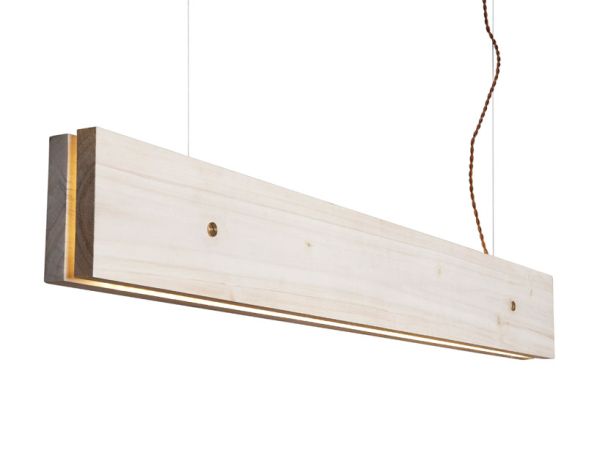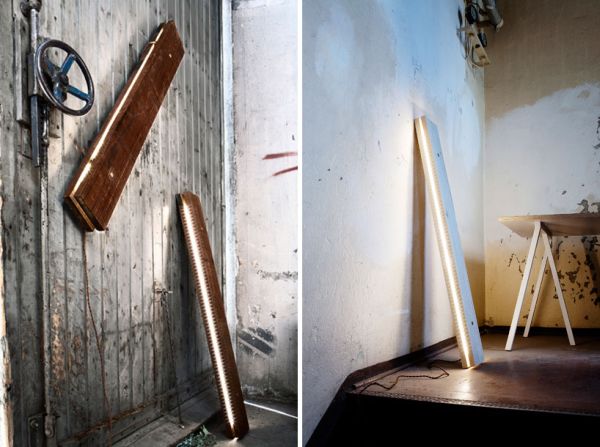 Via: DesignBoom
The following two tabs change content below.
A soft hearted girl, Garima finds herself to be lucky to be born in Shimla, Himachal Pradesh. With a writing experience of three years, she has been writing for various renowned blogs and absolutely enjoys her work. She is a firm believer of God and holds a positive attitude towards life. She is a big chatter box and adores every kind of music.
Comments