Chocolate Boutique Hotel – Touted as the world's very first chocolate 'dedicated' hotel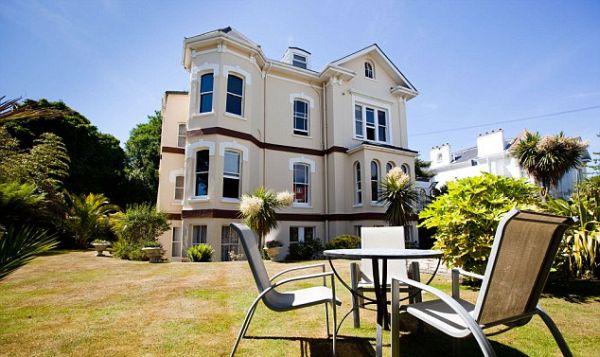 Wake up the cocoa connoisseur inside you, as we have just stumbled across what is touted as the world's very first 'chocolate' hotel. Do not get us wrong; it is not made from chocolate, but rather offers the next best things – starting from 13 chocolate-themed rooms, chocolate making workshops to midnight parties with chocolate delicacies and a bar that serves special cocktails with chocolate ingredients. Christened as the Chocolate Boutique Hotel, the 25 people capacity establishment is located in the coastal resort town of Bournemouth, in south of England.
The rooms are named appropriately as per their chocolate legacy, like the Cocoa Bean or the Aztec. And, beyond names and themes, each of them even have chocolate fountains installed beneath their beds. Of course, the 'choco-tainment' doesn't just stop with guests being offered their chocolates, martinis and cocktails. You can also make your transition from gourmand to gourmet, by inducting yourself into one of the chocolate cookery classes. And, of that doesn't satiate your creativity, you can go the artsy way of making a chocolate painting out of dark, white and milk chocolate.
Finally, coming the rates and pricing of the Chocolate Boutique Hotel, each single room will set you back by £65, while the best suite in the establishment will cost around £170 for the night.
All images are courtesy of Guzelian
Via: ChocolateBoutiqueHotel/DailyMail
The following two tabs change content below.
A proud native of the beautiful steel township of Durgapur, West Bengal, Dattatreya's fascination lies within a range of diverse matters. With a bachelor's degree in architecture, he is quite fond of his hardcore strategy gamer as well as amateur historian tag. Of course, with over two years of blogging experience under his belt, he also likes to write about the latest updates on home based technology and gizmo oriented products.
Latest posts by Dattatreya (see all)
Comments