Birds are man's wonderful feathered companion that brings joy and melody to home. Watching them sitting and chirping in the lawn is a delightful feeling. If you feel affection for birds, and want them around you always, then you can attract them by building a striking birdhouse. Setting up a nest box in the lawn and balcony is a great way to invite sparrows, finches, swallows, blue birds or other species of birds. So, here we round-up the most innovative birdhouse designs for your feathered friends.
Birdball by Michael Hilgers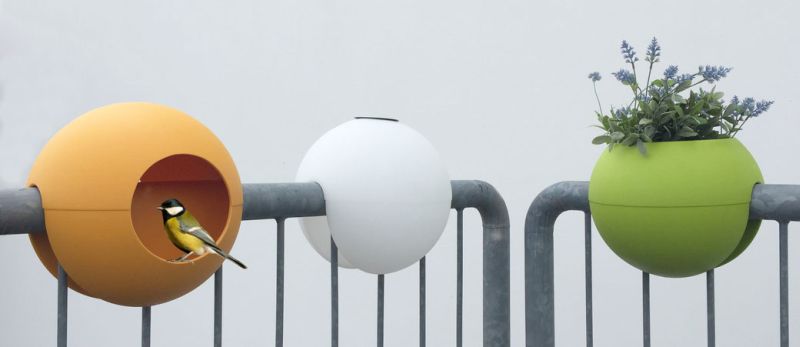 Stunning in its simplicity, this ball-shaped birdhouse by Michael Hilgers is an ideal nest for small birds. The Birdball is made from recycled plastic in bright colors which seems inviting to birds. Its spherical design makes it a gorgeous addition for balcony and gardens. You can simply hang it over balcony or garden's railing. Bird lovers can buy this stunning Birdball at just €39 (approx. US$44)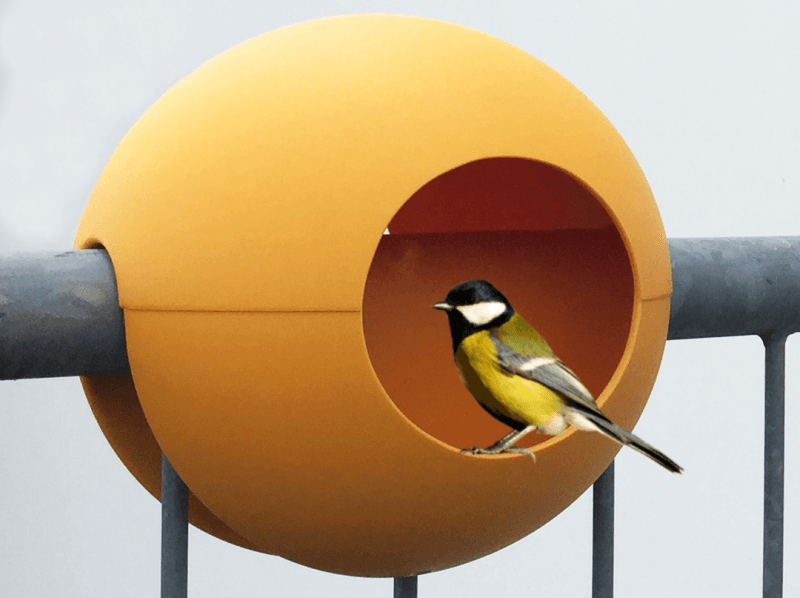 Sunset Modern Birdhouse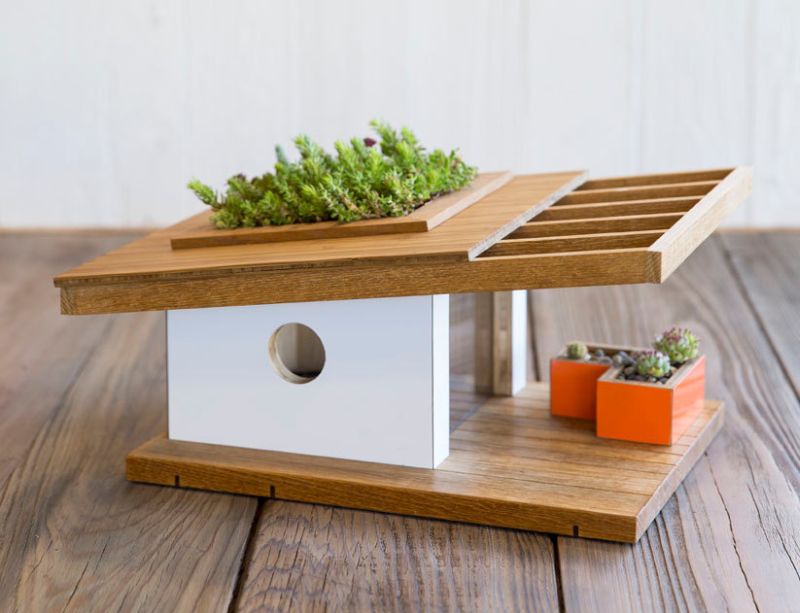 Sourgrassbuilt, a home décor workshop crafted a birdhouse inspired by modern architects of mid-century. The Sunset Modern birdhouse is a perfect abode for small birds. Made out of bamboo, and protected with teak, glossy white and orange laminate; the bird nest looks more like a human home. Its wooden terrace and veranda seems inviting to birds. You can buy this beautifully crafted birdhouse at just US$349.99.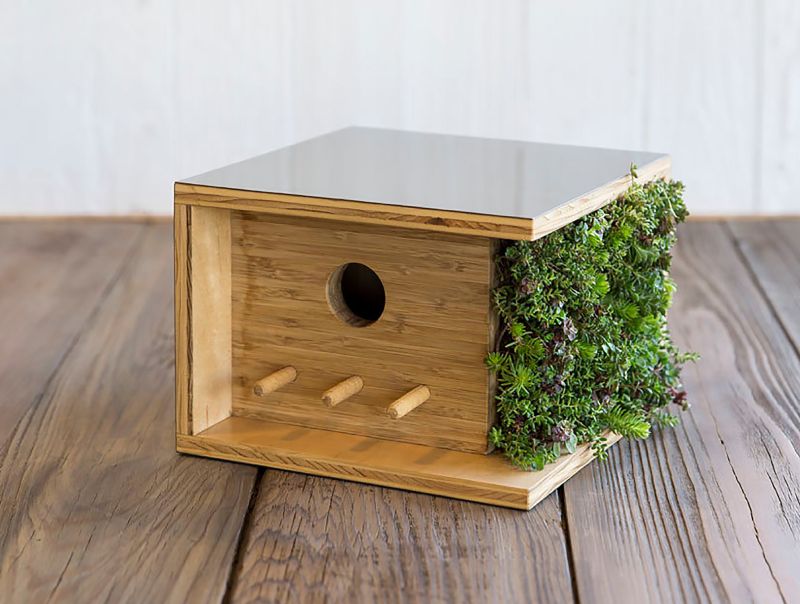 Birdhouses by Artist Brain Carlisle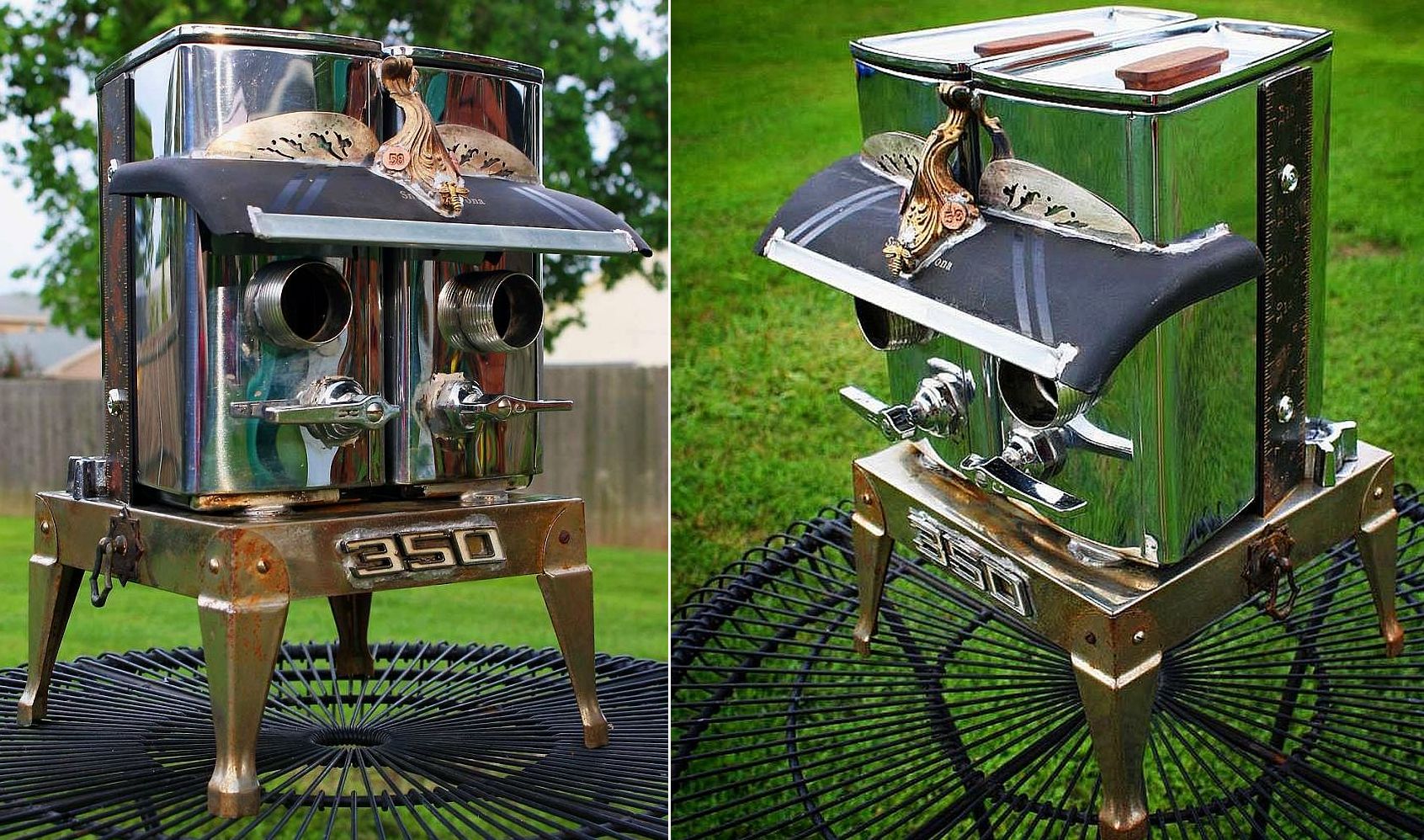 Brain Carlisle crafted a unique birdhouse with upcycled material. This waterproof nest box is made up with two vintage chrome kitchen canisters, to prevent feathered creatures from extreme weather conditions. It provides two separate rooms, which are spacious enough for birds to perch and build their nests. You can set up this unique birdhouse anywhere on a flat surface. Buy this birdhouse at just €581 (approx. US$640) from Etsy.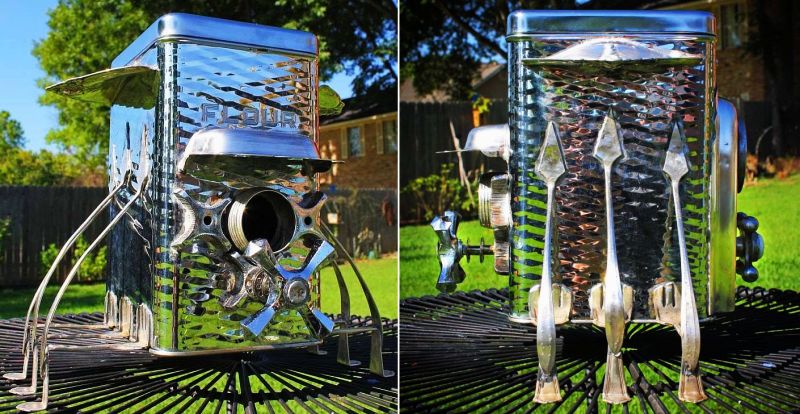 Liquor bottle birdhouses by Larry Keisling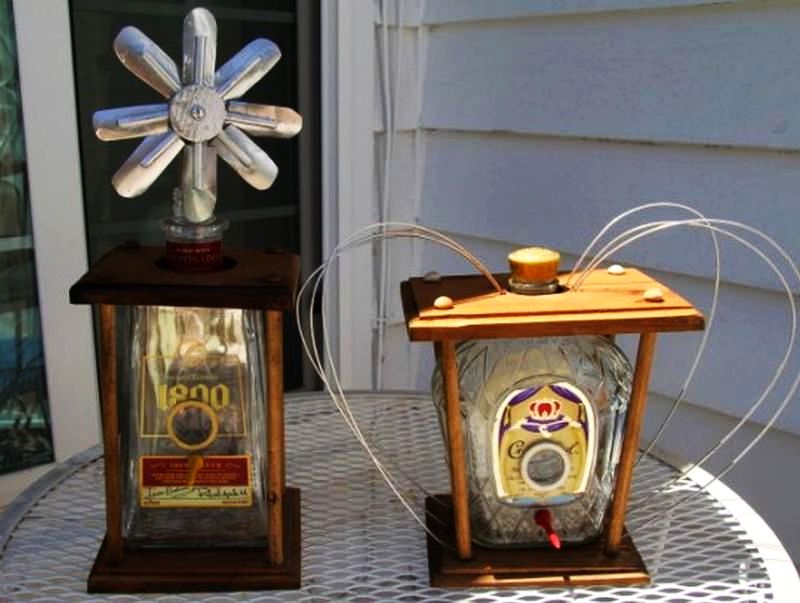 The riverside resident Larry Keisling transforms liquor bottles into elegant birdhouses to raise money for a cleft palate charity. Collecting sugar syrup, alcoholic and non-alcoholic bottles, he crafted few birdhouses to initiate recycling. He drills a large hole on glass bottles to accommodate a bird inside. and then frames the bottles beautifully with his art of woodworking. So far, Larry has sold about 150 birdhouses and raised nearly US$2,400.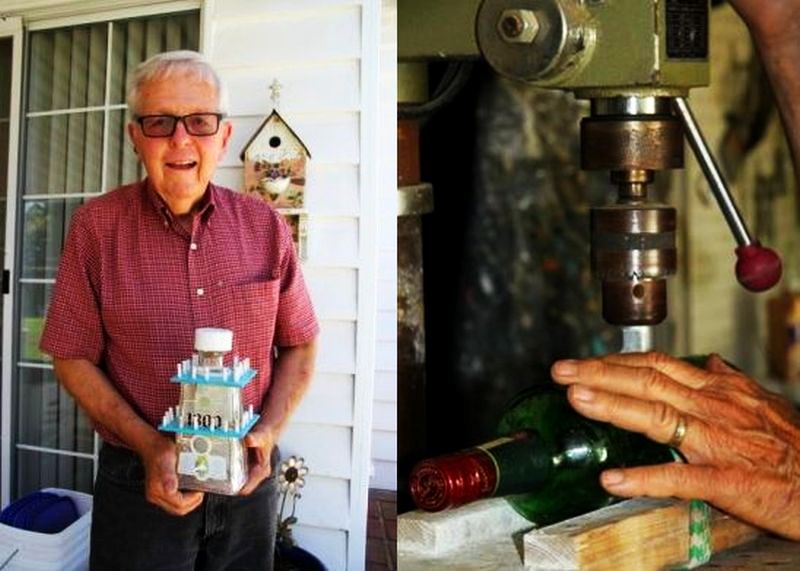 Old barn wood birdhouse by Michael Campbell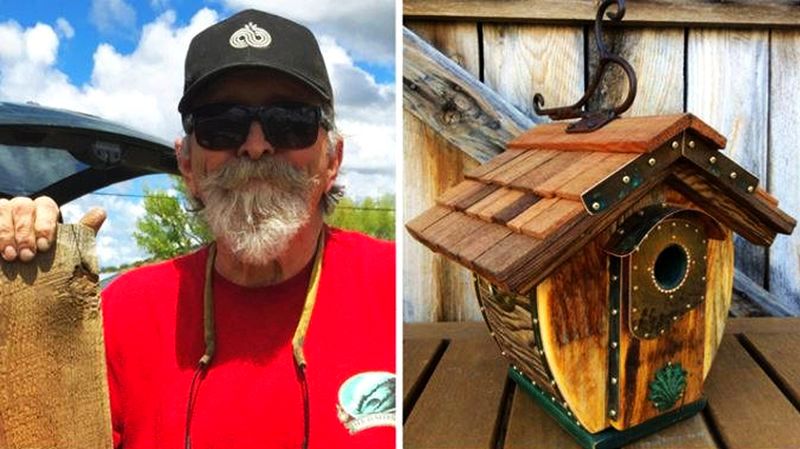 Michael Campbell decked up alluring birdhouse with details like a wooden hobbit home. The bird shell is made out of old barn wood and other reclaimed materials. It is further detailed with brass hinges, metal latches and door knockers. Besides being decorative, it provides comfortable space for feathered friends to stay and enjoy outside view from a tiny window.

Orator Birdhouse by Katia Tolstykh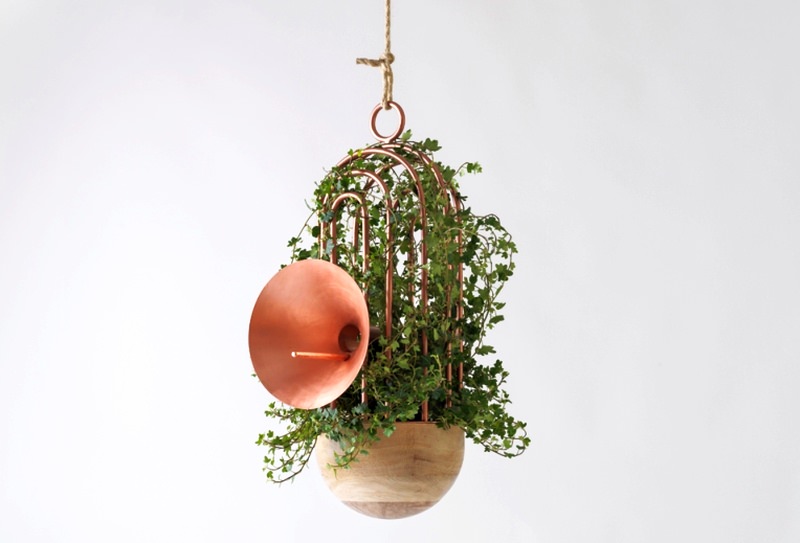 Katia Tolstykh designed a birdhouse that disseminates the sounds of chirping birds through a copper loudspeaker. This unique bird nest is build using an oak wood base with enough space to grow money plant and copper cage with sliding bird feeder. The birdhouse provides birds a natural habitat. You can hang this stunning birdhouse in your balcony, garden or back porch.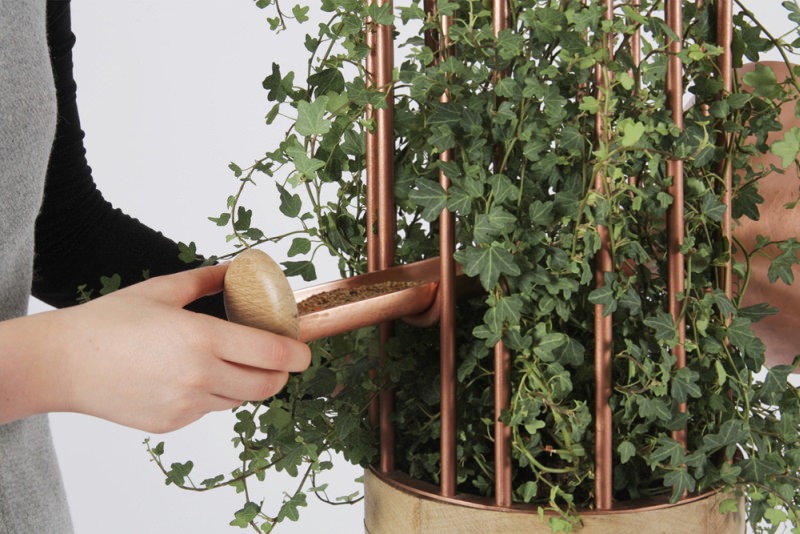 Rustic log quartered birdhouse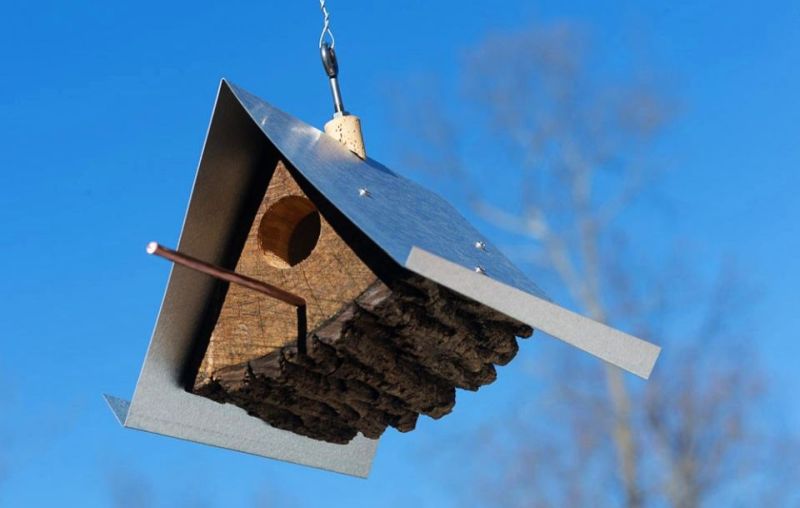 Moger Mehrhof Architects built an eye-catching habitat for birds to stay warm in winters. The Rustic log quartered bird box is made out of fallen oak logs and metal. The aesthetic sturdy bird shed can be hanged outside the window or over the branches of trees in your yard, to catch the attention of feathered pals.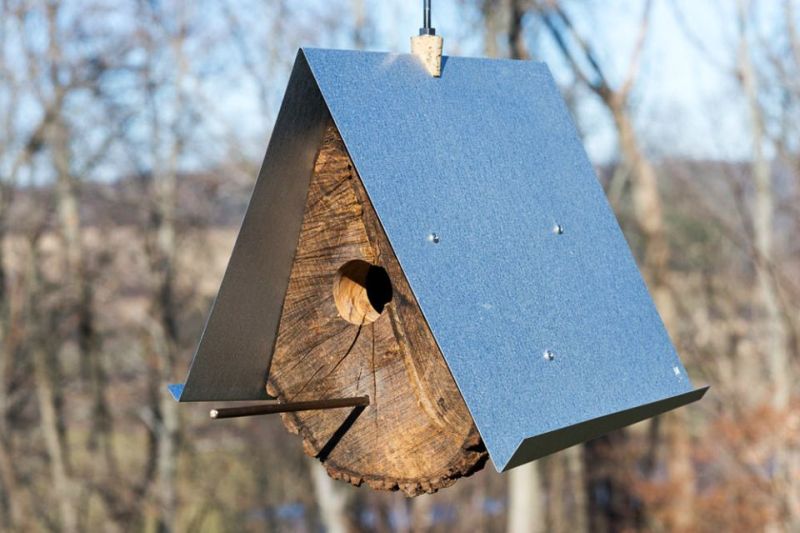 Security Camera Birdhouse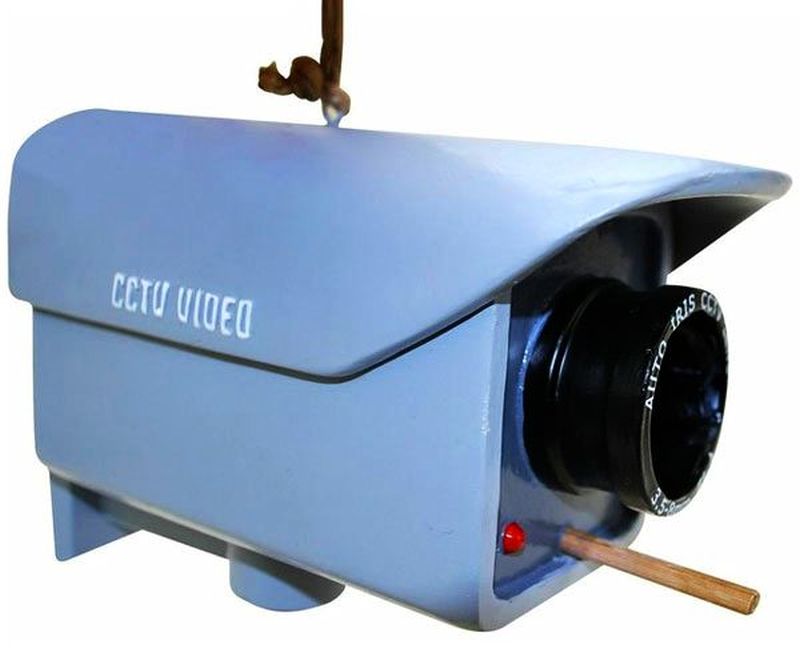 This bird abode will give you an impression of a security camera at first glance. However, the birdhouse is not a security cam, but designed to create a sense of security. Made up of strong weatherproof material, security camera birdhouse functions as a great habitat for birds. This bird nest comfortably accommodates a single bird at a time.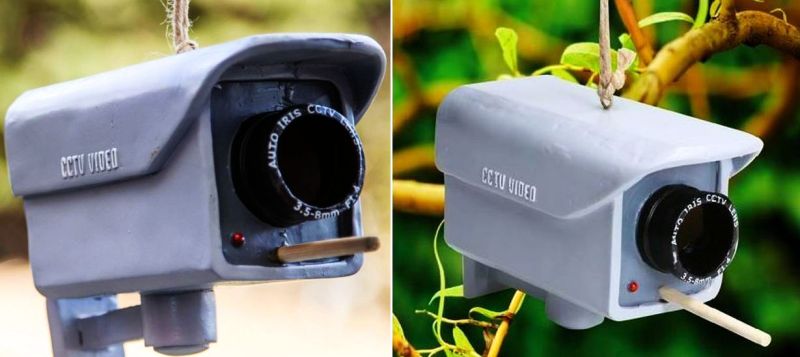 Key hider birdhouse by Looker Inc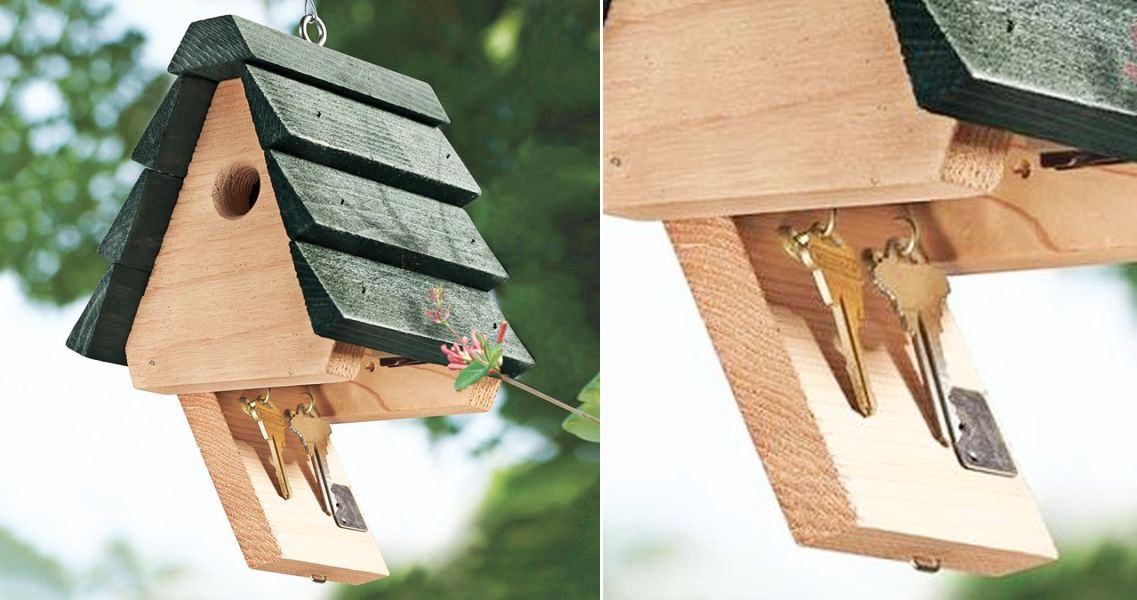 Key hider birdhouse is not only a bird nest, but also an ultimate key safety solution.  Looker Inc beautifully crafted it using cedar wood, with a key hiding feature underneath. You can keep your secret keys safely inside the bird box. Hang this simple looking bird box in your balcony or near your window to attract chickadees and sparrows. You can buy it by just paying US$17 from Amazon.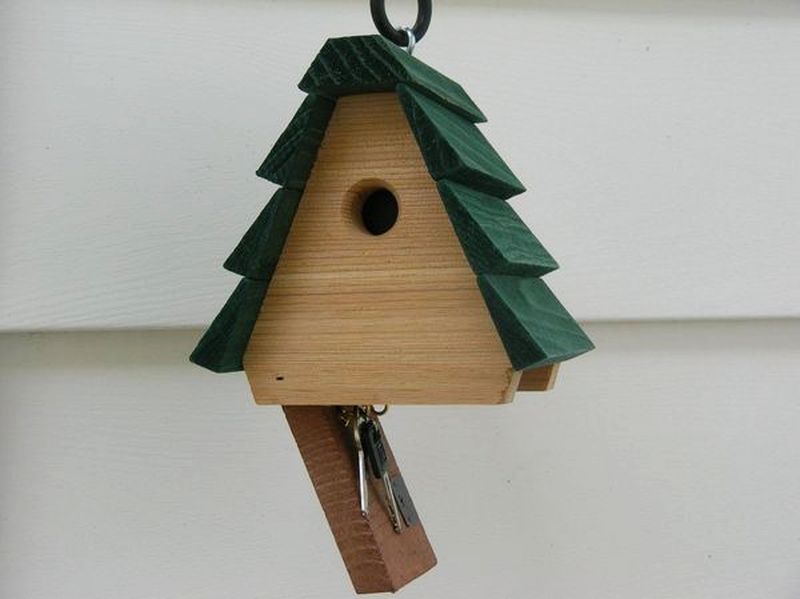 Rustic Birdhouse with Porch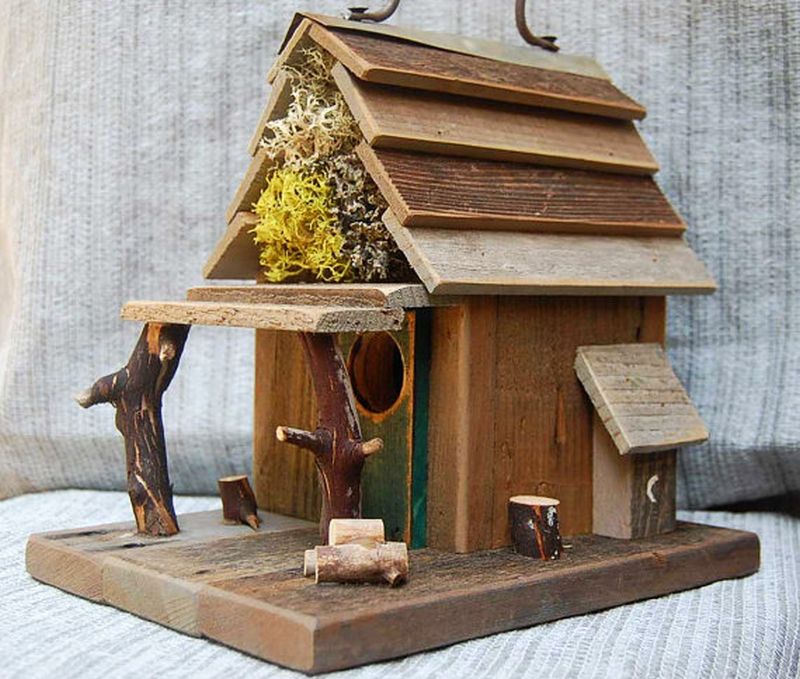 The rustic bird dream home is beautifully erected with details, like a house with a porch. Made from old barn wood, the handmade nest seems inviting to feathered creatures. Its door is painted with either red or green colors. The nest is a great decorative piece for landscapes and balconies. Bird lovers can buy it from Etsy at US$45.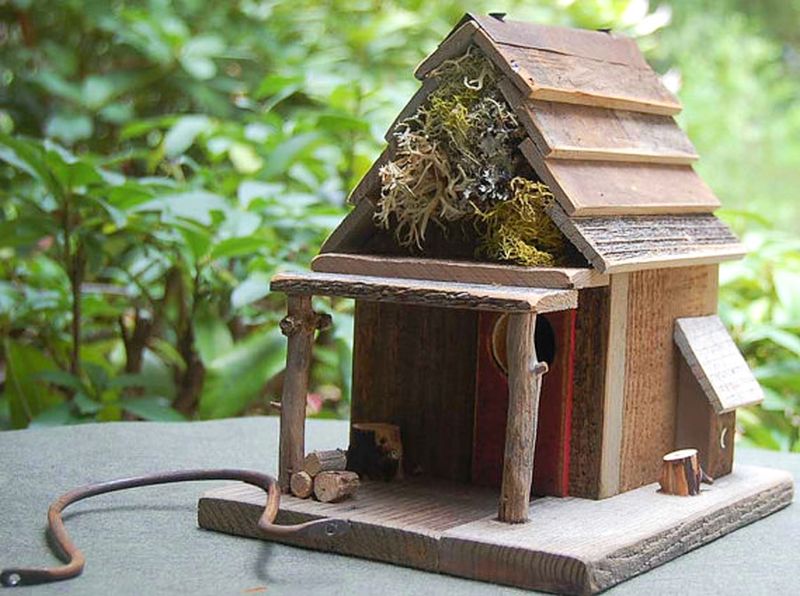 Vintage copper kettle teapot and clock birdhouse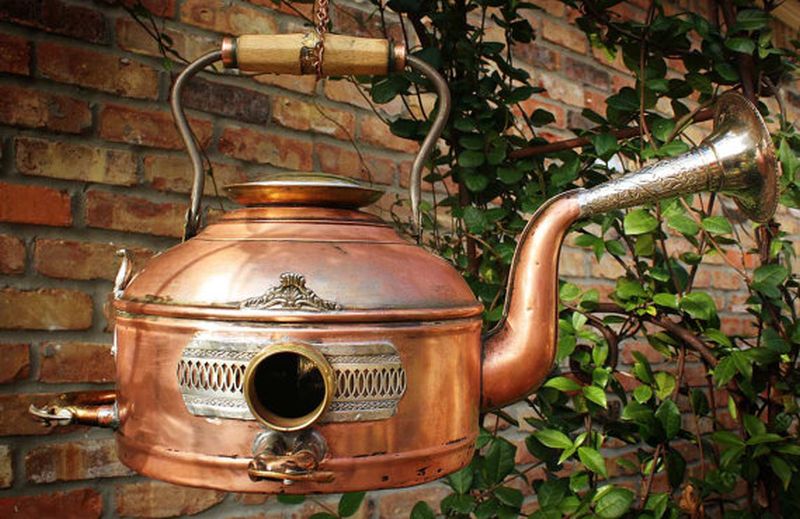 Crafted from vintage copper teapot and clock, this wonderful nest provides a cozy space for a bird family. It's kettle spout functions as a feeder hole for the birds. The waterproof kettle abode provides a safe habitat to small sparrows. Purchase this bird nest from Etsy for just US $585 for the birds around you.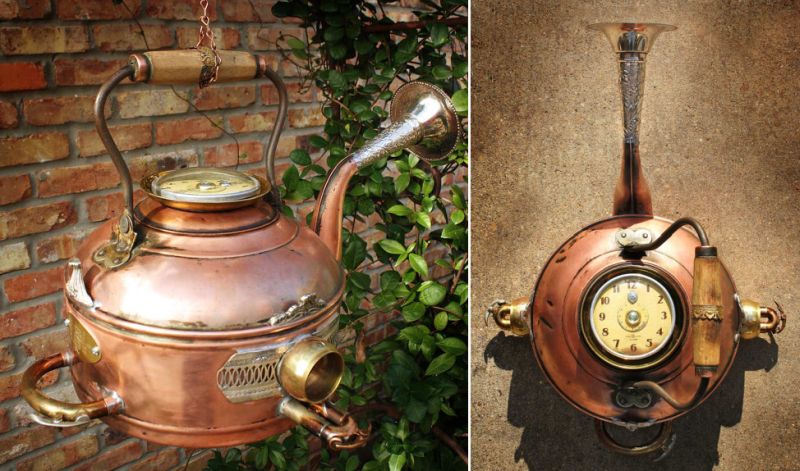 Natural Driftwood Birdhouse
Crafted with round wooden poles, the stunning Driftwood Birdhouse is designed by The Birdhouse Chick. This small box offers a comfortable living space to birds. Its hut-shaped look attracts various species of birds, and it serves as a beautiful accent for backyards and balconies. Purchase this natural looking wooden nest for your feathered companion at just US $45.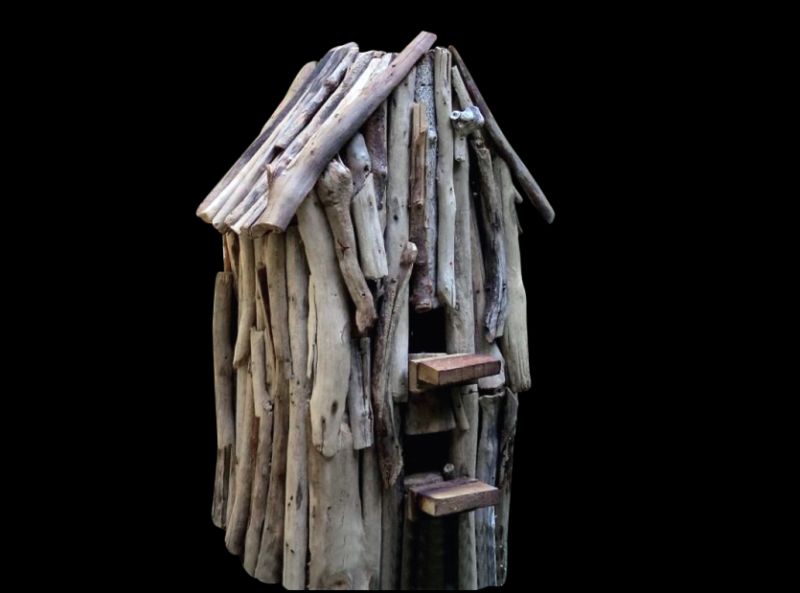 Coconut birdhouse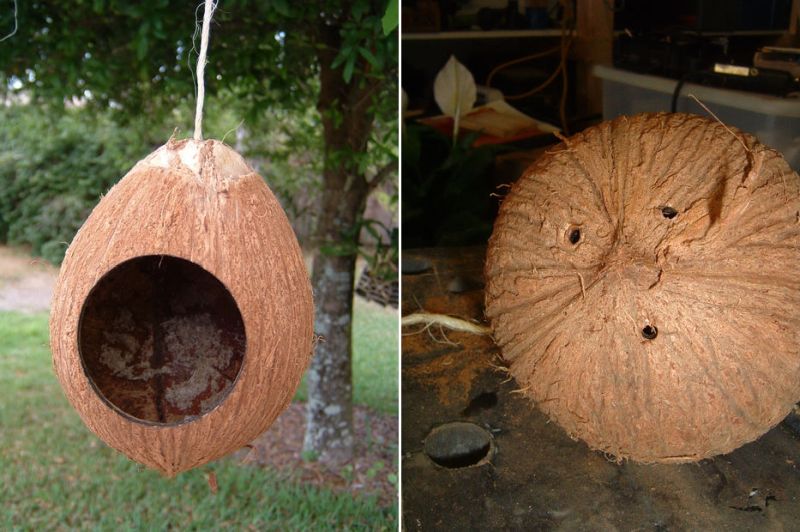 You can build this bird nest manually with a coconut shell using a circular drill, hemp twine, and flat-head screwdriver at home. The coconut birdhouse can be a cozy nest for small birds around you. They will love sleeping in this small cave with their family. This small birdhouse will look amazing when hung on the most beautiful tree of your yard.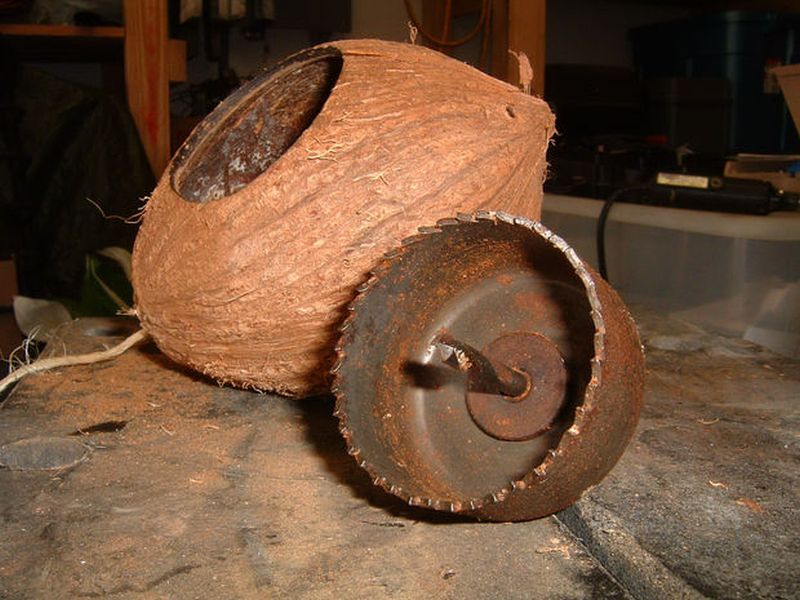 Airstream Birdhouse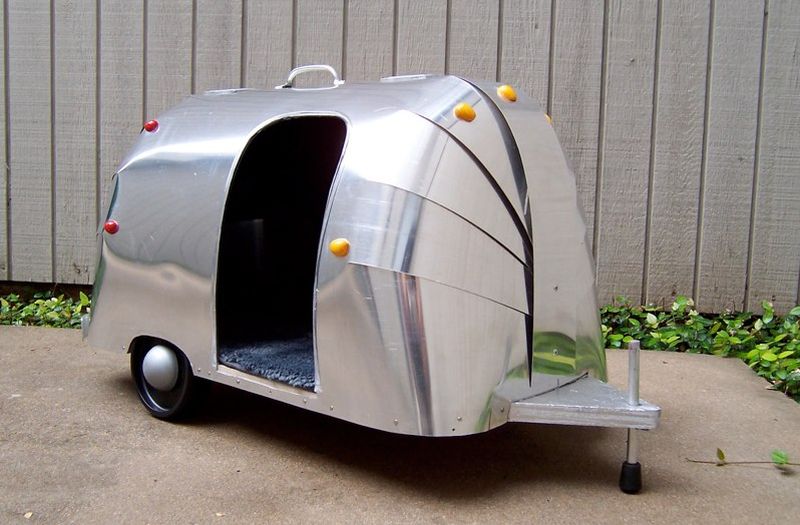 Chrome Dome Studio designed a unique bird nest inspired by Airstream trailer. Airstream Birdhouse is one of the most innovative birdhouses. The bird dwelling on wheels can be positioned in gardens or veranda. Your bird friends will love sleeping and playing in this safe nest.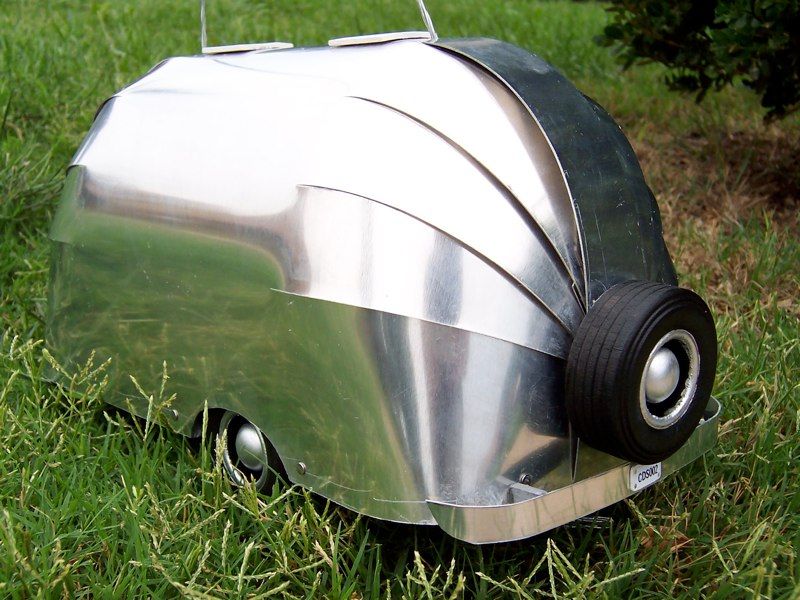 Log Cabin Birdhouse by machoturtle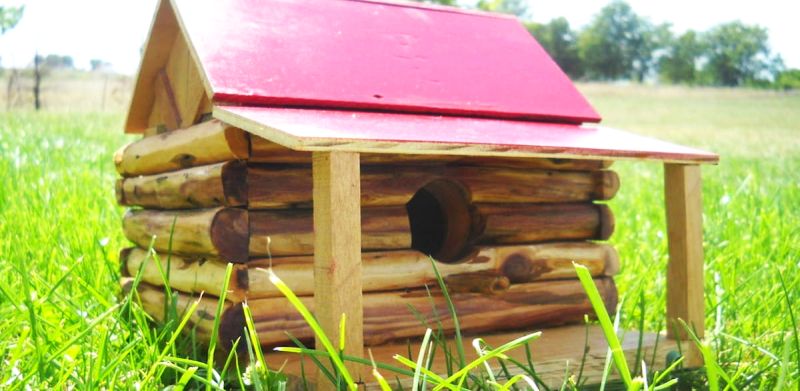 The log bird cabin is a little treasure for your bird tenants. This bird box is a DIY house and can be constructed at home using cedar wood logs, adhesive and red paint. Anybody with good DIY understanding and a stable hand in woodcrafting can make this birdhouse. Birds around you will definitely find this welcome shelter attractive.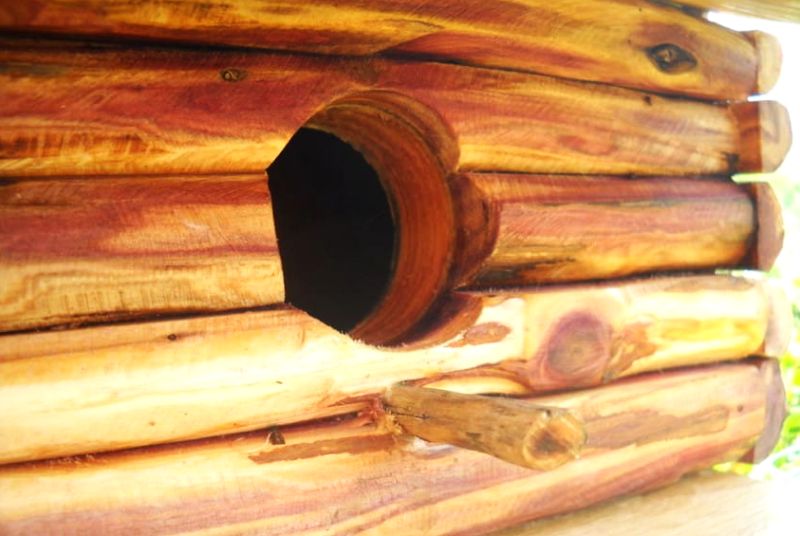 Space jet teapot birdhouse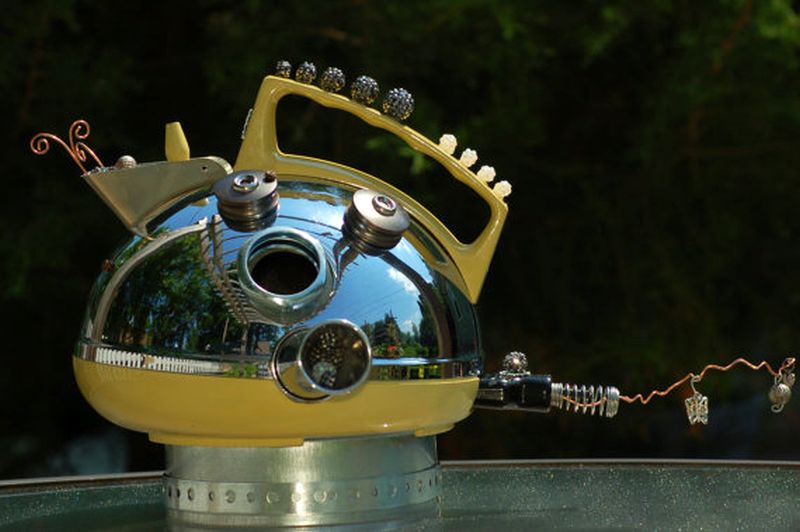 Space jet teapot birdhouse is constructed using a teapot, washer, nuts, found objects and copper jewelry by QueenBeeAndMrMan. This birdhouse seems like a small spaceship hung on the garden tree or balcony. This birdhouse is an amazing abode for small birds like sparrows and hummingbirds.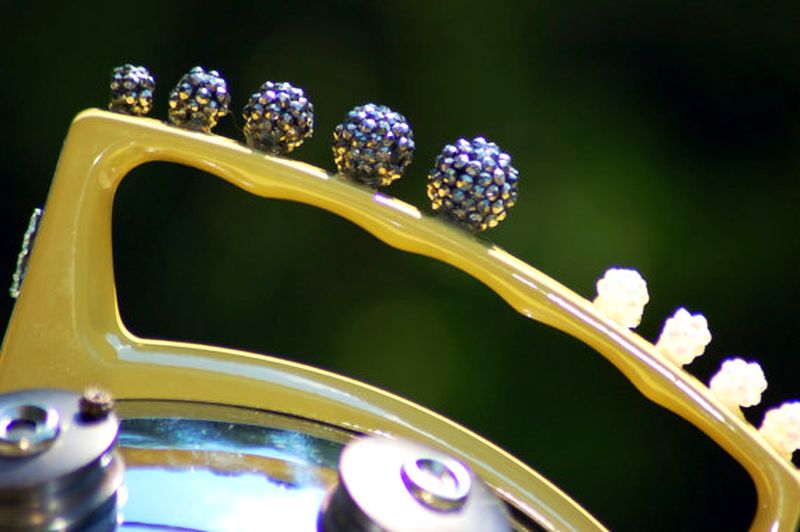 Woven Bamboo Birdhouse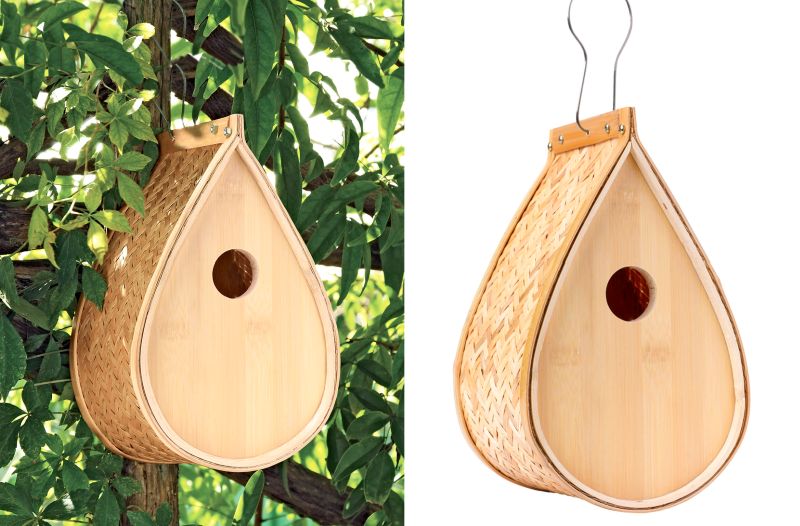 Invite colorful songbirds to take up a residence with this striking Woven Bamboo Birdhouse. This teardrop-shaped birdhouse is woven from natural bamboo. It is a natural landscape accent with attractive design that seems inviting to woodpecker and sparrows. The stunning birdhouse is up for sale at US$19.95.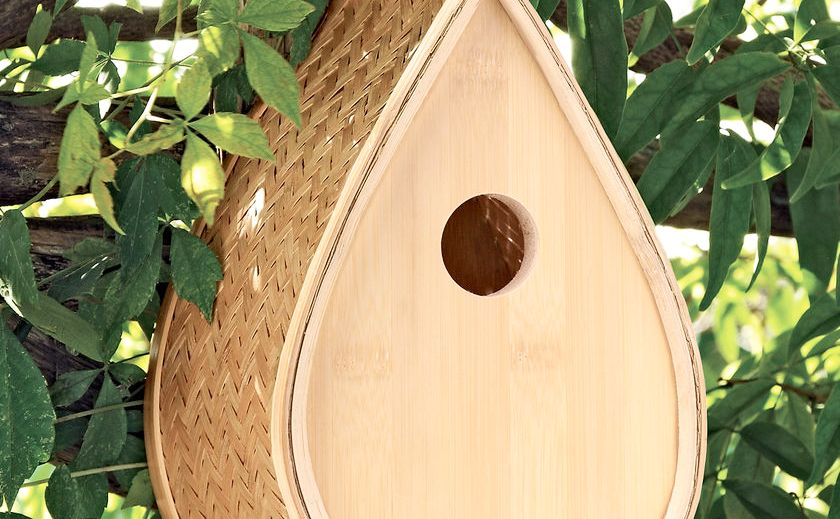 Corchito birdhouse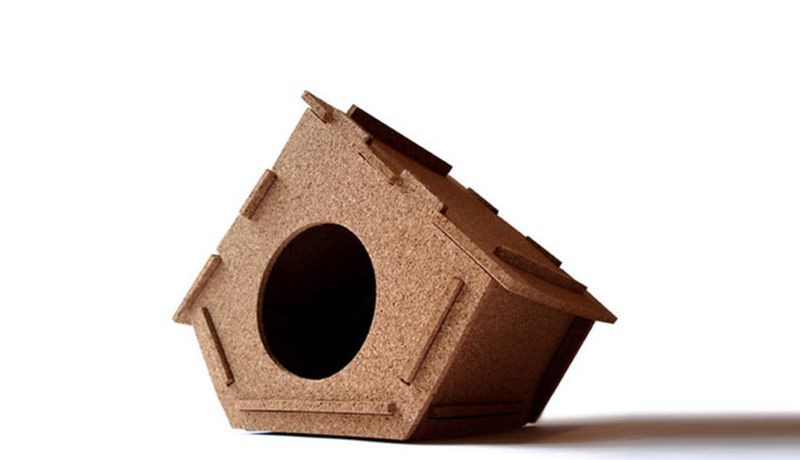 Help birds live in a natural way with Corchito birdhouse by Brenda Osorio. Composed using 7 pieces of natural cork, it is an ecological idea to create a kind of sustainable living for birds. Assemble it like a 3D puzzle and place it on the best tree of your garden. This bird box will instantly enhance the appeal of your outdoors.
Death Star Birdhouse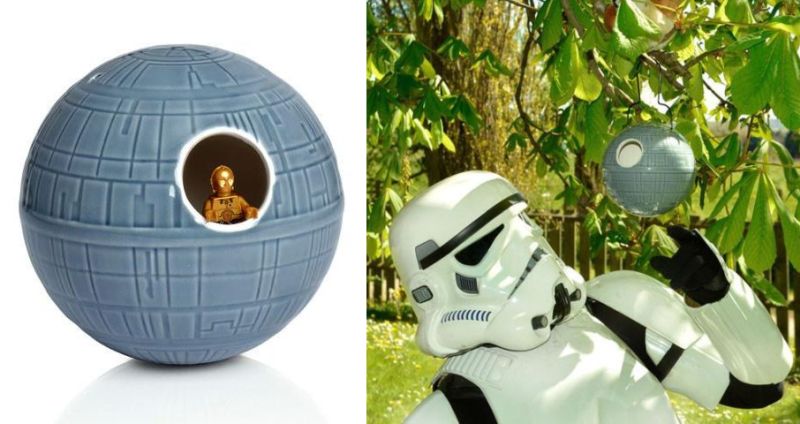 Fowndry build this spherical bird nest inspired by StarWars' stormtrooper helmet. This ceramic dwelling is intended to provide a comfortable nest to small bird species. It includes one front entrance where the planet destroying laser beam is located. Provide your feathered friends a safe shelter by hanging it on a tree in your backyard with the given wire. Buy it for just US$39 directly from Fowndry online store.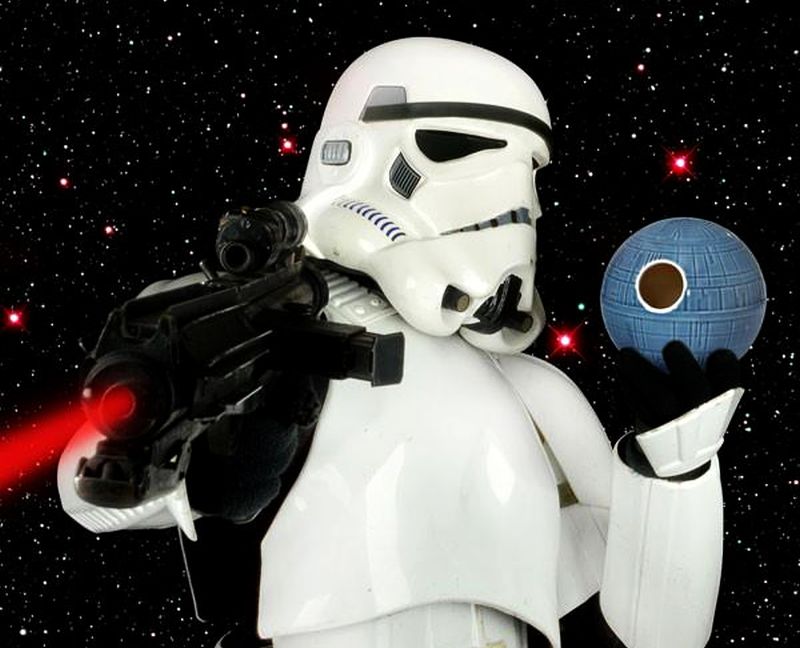 Birdhouse S.P.H.E.R.E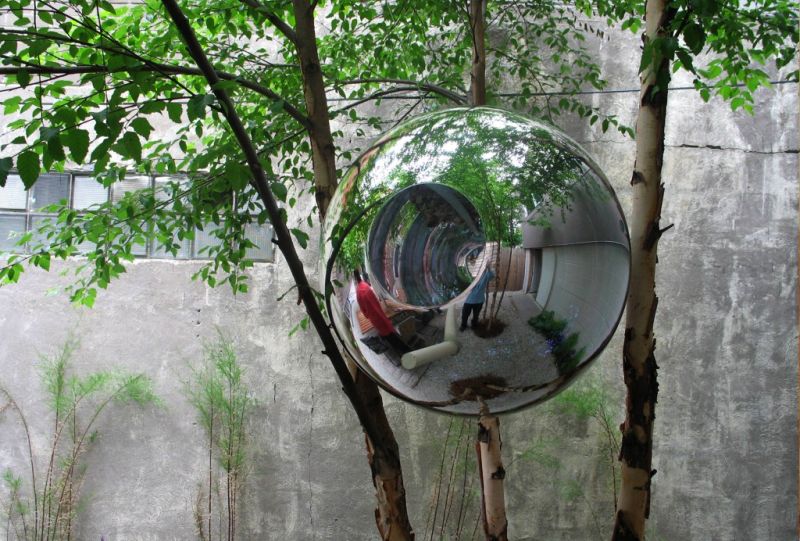 The mirrored sphere birdhouse is a creation of Superkül Inc. The bird abode looks stunning while reflecting the beautiful surrounding and the colorful birds around it. This shiny globe was intended to showcase in Part of the Toronto Botaical Garden exhibition. Unfortunately, this magical birdhouse is not for sale.
NeighBirds birdhouse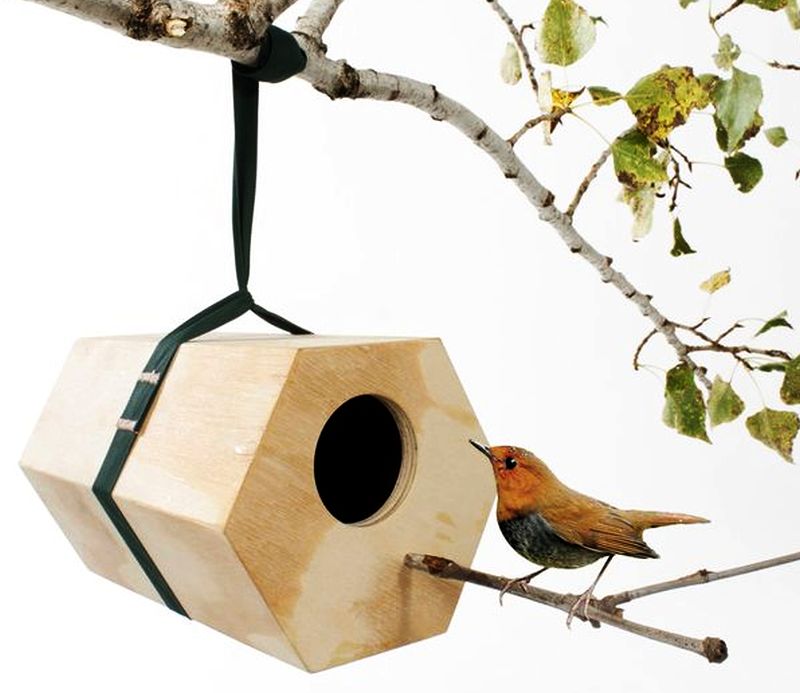 NeighBirds birdhouse's design is versatile and attractive. Made up with fine quality woods, this hexagon-shaped bird nest looks great outdoors and in home interiors too. Bird lovers can hang this striking bird box in the front yard, porch, balcony, deck or backyard, welcoming birds and creating more eco-friendly outdoor living spaces.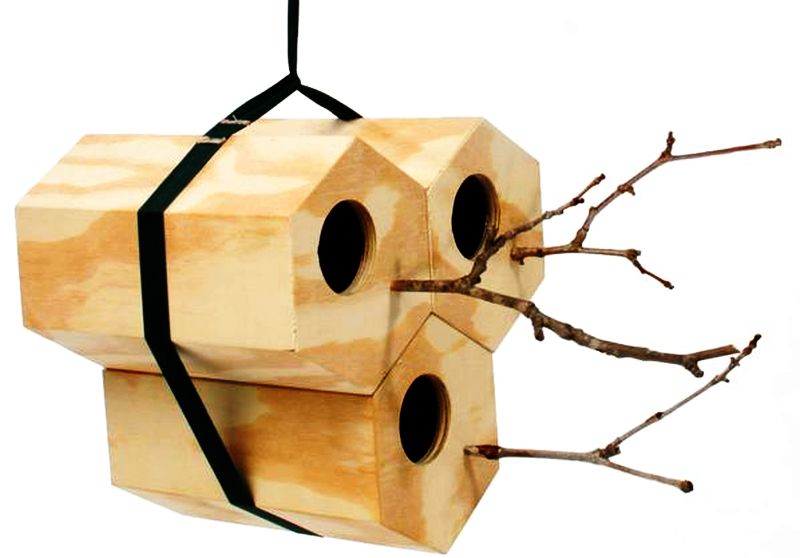 Birdhouse by CPopp Workshop
The egg-shaped Birdhouse from CPopp Workshop is shaped by hand with solid hand-oiled walnut for indoor use or marine-varnished teak for outdoor use. The stunning raw burnished birdhouse comes with a steel stand. You can purchase this exclusive bird nest by requesting CPopp workshop.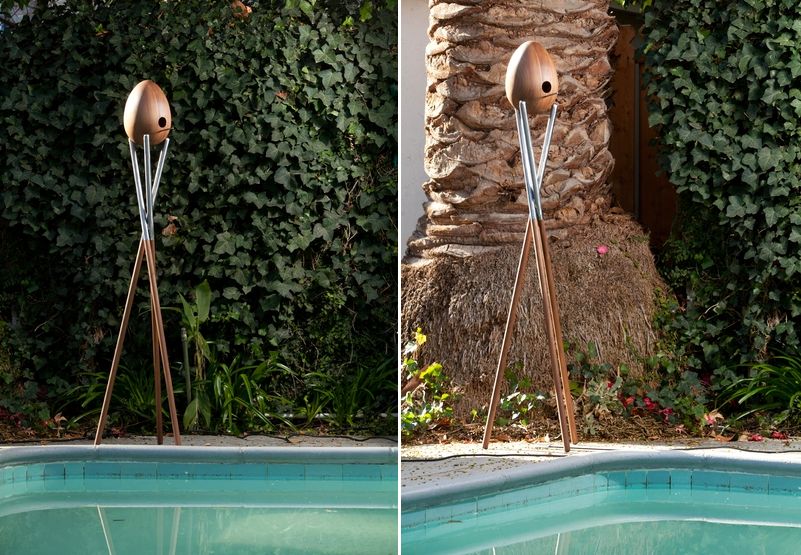 Tree Ring Birdhouse by Jarrod Lim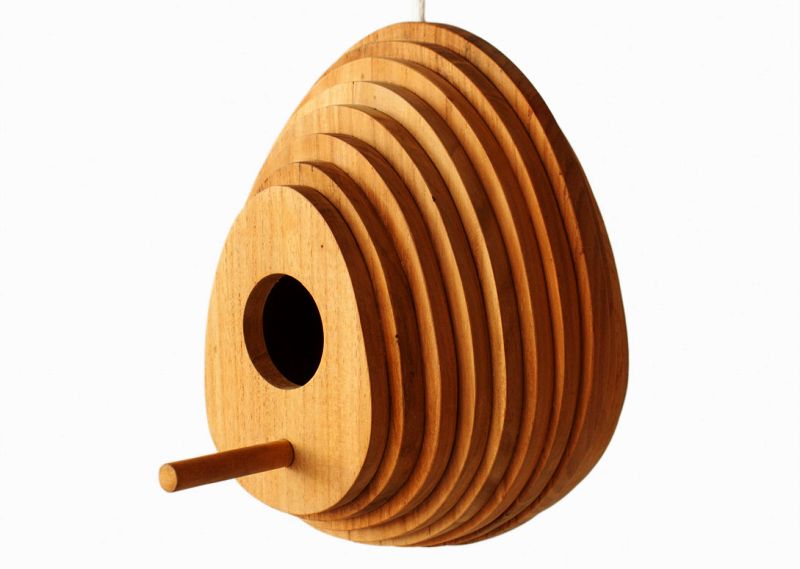 Jarrod Lim intended this egg-shaped birdhouse for Hinika. Built from natural teak wood, the birdhouse is meant to make small birds feel comfortable. Its layered design lets water drain away and keep the house dry for birds. Its way in hole is big enough to allow birds to enter, but small enough to keep unwanted guests at bay.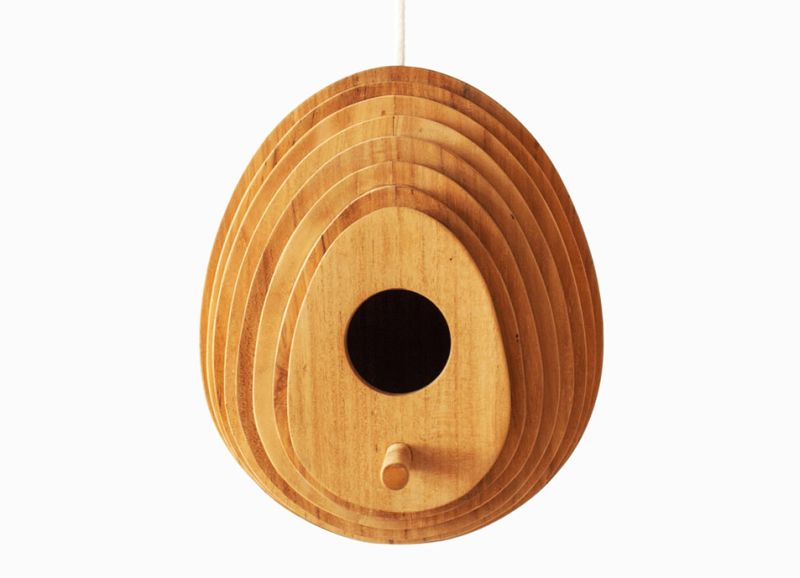 Google Maps-inspired birdhouse
We all are familiar with red location mark of Google Maps. Inspired by Google Maps, designer Shuchun Hsiao created a birdhouse. The small red-colored Google Maps nest looks adorable outdoors. Just like Google Maps helps us to find our intended destination, this nest helps birds to find their home.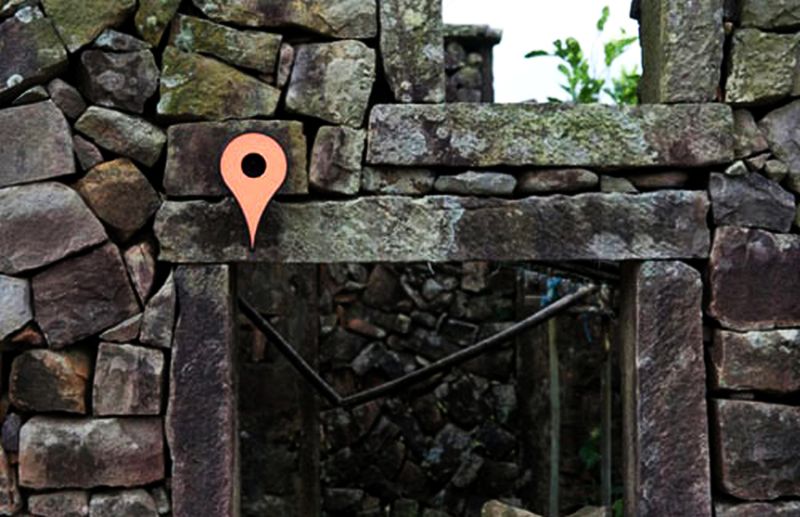 Birdhouse by L.E.FT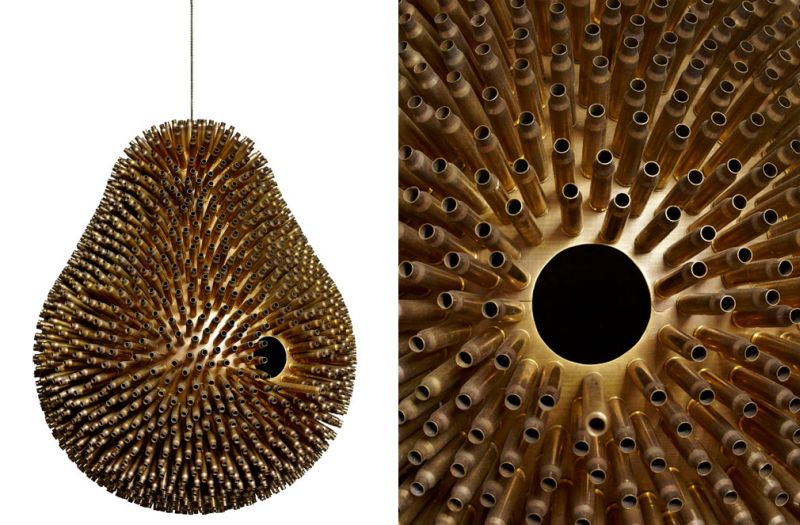 L.E.FT designed a birdhouse from 2500 empty stray brass bullets that were collected from areas in Lebanon where hunting activities take place. The bird nest reflects the uncertainty of life during the tough times that war brings. It looks visually stunning and functions as a comfortable waterproof dwelling for feathered creatures.
Birdhouse Roof Tiles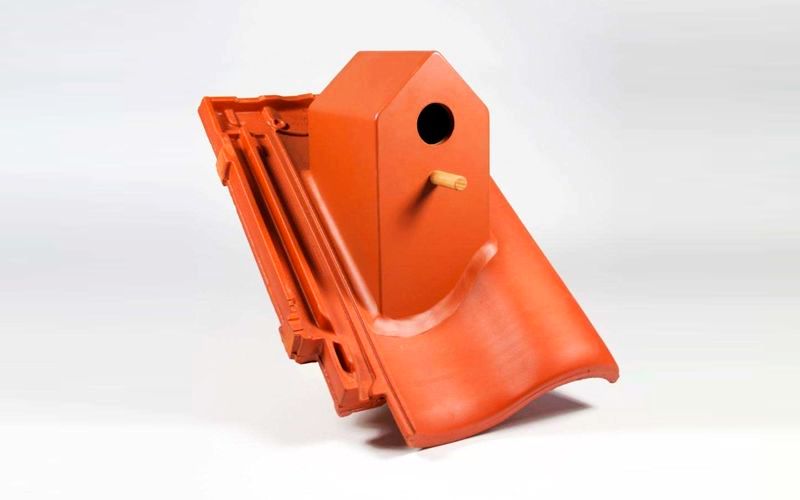 Birdhouse roof tile is a great way to provide birds a small comfortable abode. If your house has a roof and you love being surrounded by birds, then affix this birdhouse roof tile on your rooftop. This birdhouse offers a great ventilation and protection to small sparrows and small species of birds. You can buy this tile bird habitat at just €162 (approx. US $181).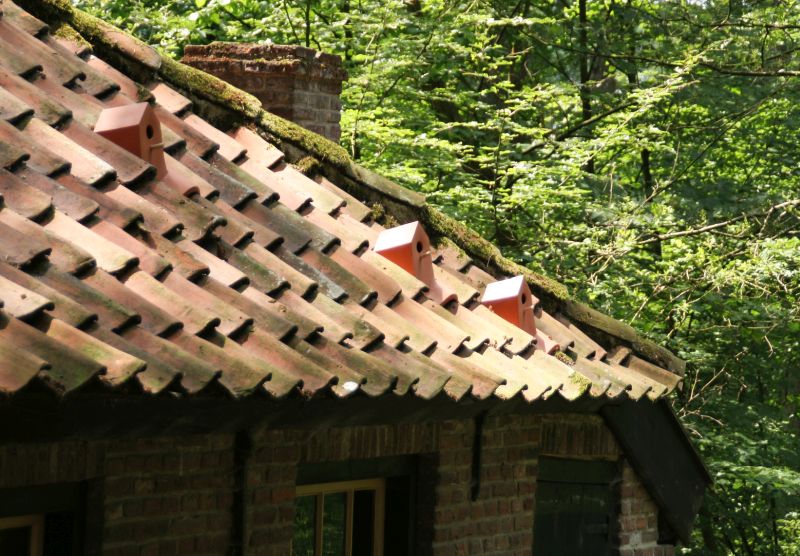 Birdhouse by Paul Clark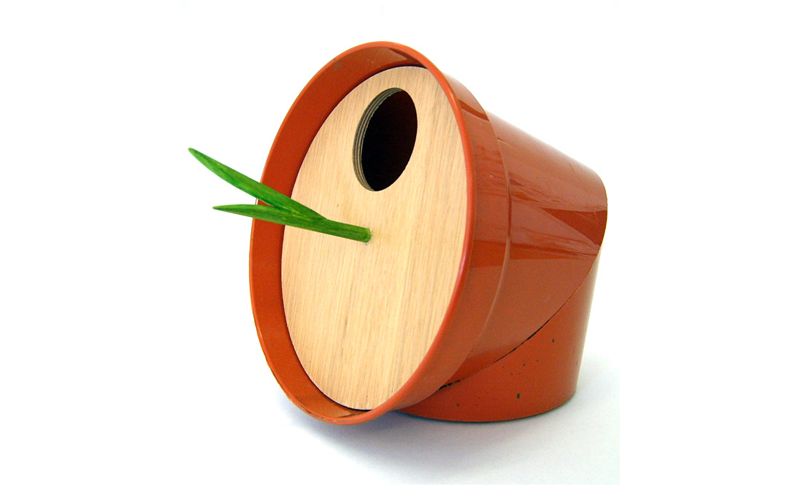 Paul Clark designed an alluring birdhouse using a common plant pot. Paul smartly used a waste plant pot with the intention of reducing the amount of waste and protecting the environment. He created a safe weather-proof shelter for birds. You can position this bird nest on your rooftop and hang it on a garden tree.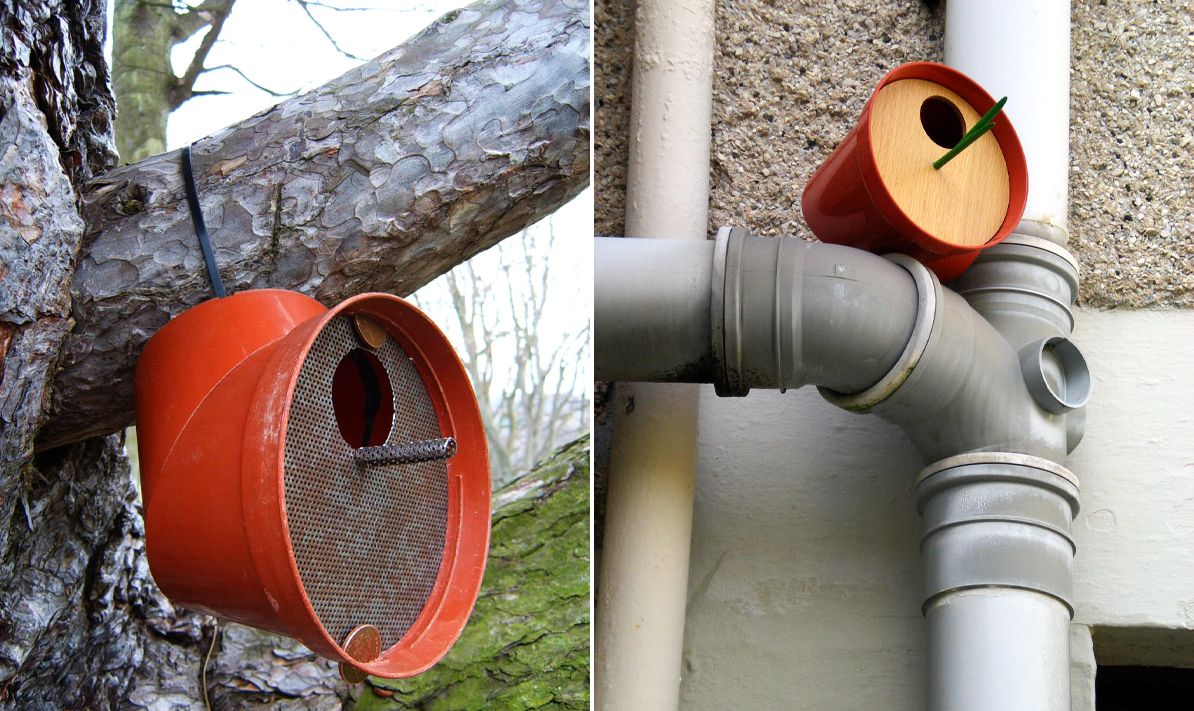 Affinity birdhouse by Ryan Bruxvoort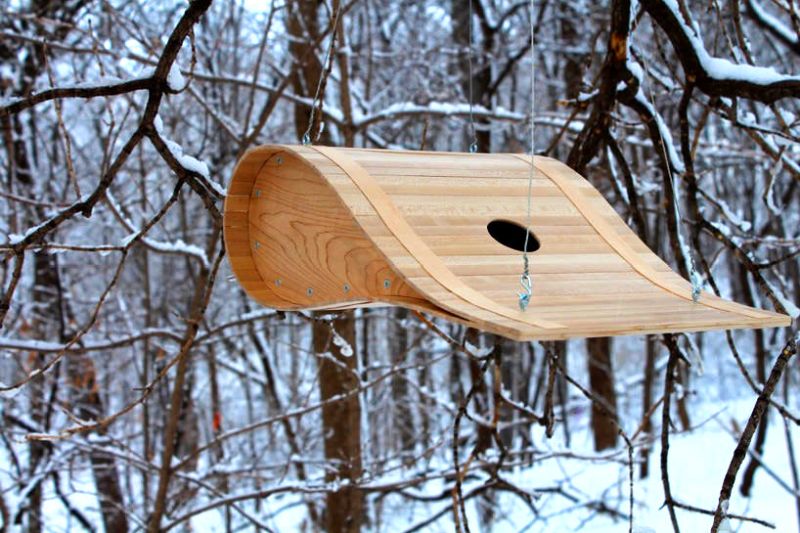 Affinity is remarkable wooden birdhouse by Ryan Bruxvoort. It is designed specifically keeping sparrows in mind. The aerodynamic shelter with sweeping curves is composed entirely using maple wood, with the exception of metal fixings that hold the side panels in place, and the wire that suspends the birdhouse from a tree. This nest will be a great inviting space for birds around you.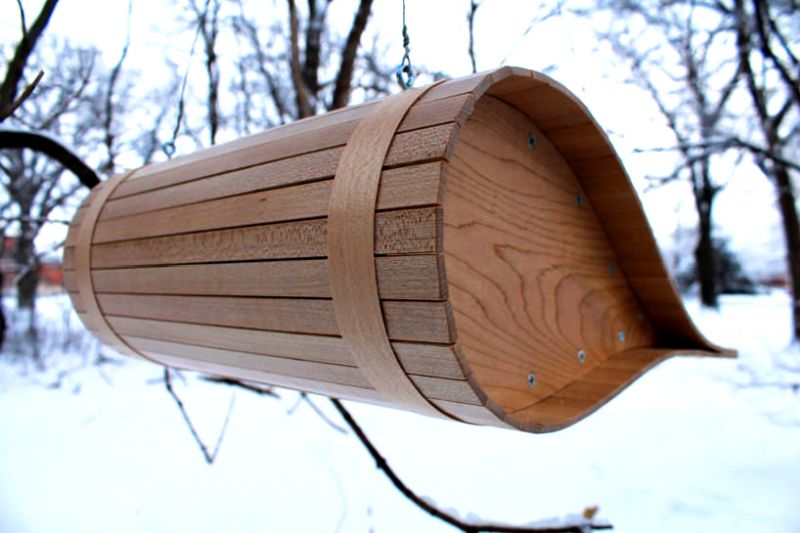 Alphabetic birdhouse by Artist Nishant Jethi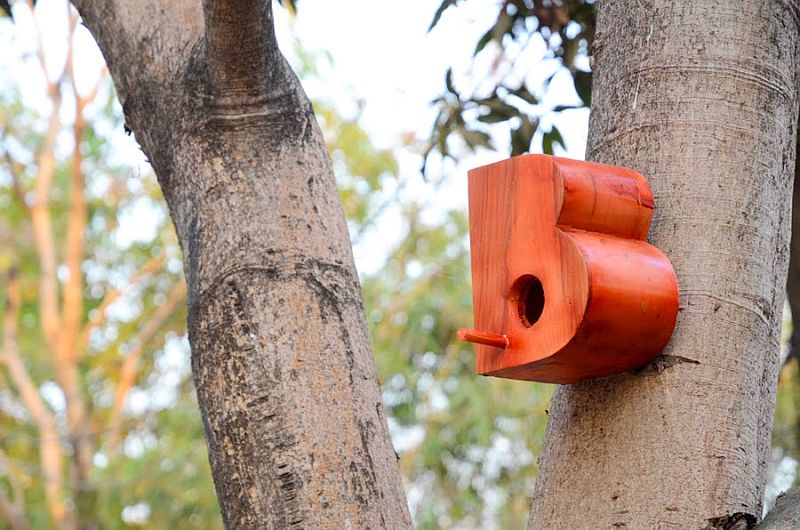 Spell out your name or write your favorite quote using outdoors walls or backyard trees with letter-shaped birdhouses. Designer Nishant Jethi has created aviary alphabet-shaped like birdhouses. It is a great idea to bring style and convenience to your feathered friends. The alphabetic nest will be permanent habitat for birds around you.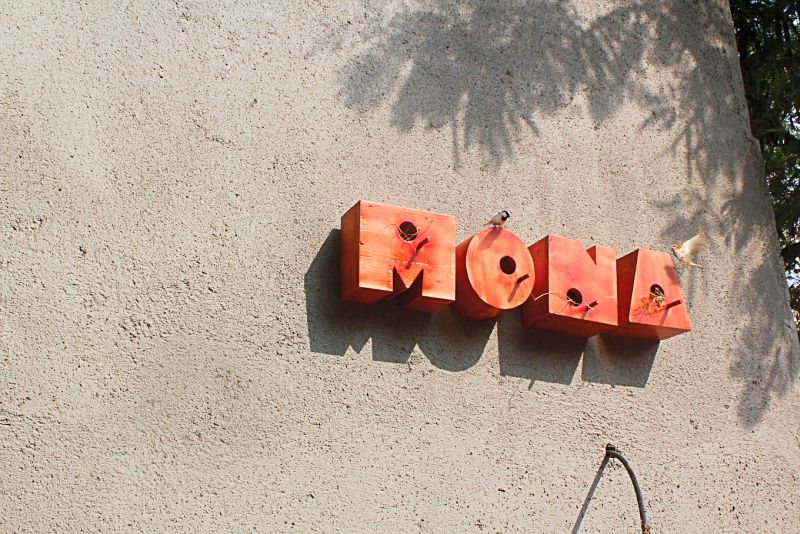 LEGO birdhouse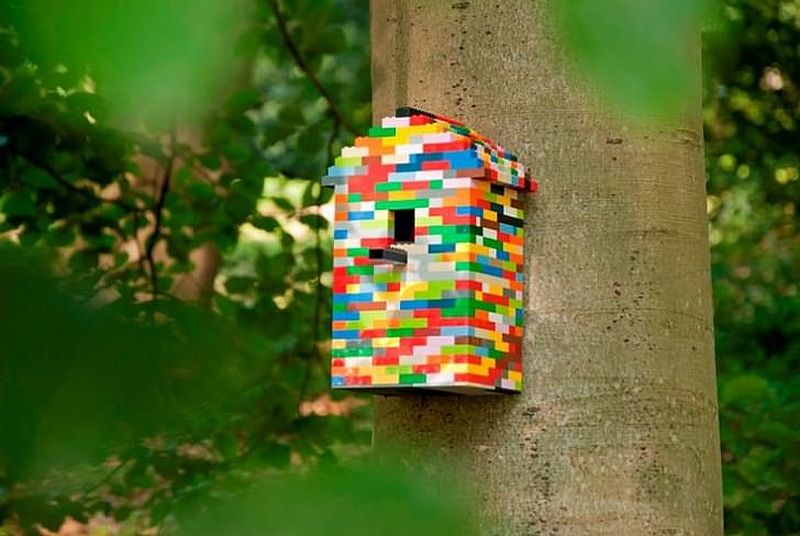 If you want birds around your residence, then build a colorful birdhouse with LEGO color blocks in your yard. As LEGO building is a simple craft, you can build dwelling of any shape you like for the birds around you. After deciding the shape, you can secure it with a bit of glue. Composing a bird nest with LEGO will be a fun play activity for your kids.
Comments