Christmas is just around the corner, and we are busy finalizing gifts for our friends and neighbors. As the festive season comes with the tradition of treating each other with compassion and spreading the love by exchanging gifts. However, choosing one is a task that doesn't come easy amidst other preparations including decorating house and trees, selecting party venue, food, vacation destination, and so on.
With a long to-do list, it gets difficult to take out time and select perfect gifts, especially when you have lots of friends and relatives. And, if it's for a homemaker in your life, you need to be extra sure before finalizing the gift. To help you find that gift, we have compiled a list of some of the best budget-friendly Christmas gift ideas the homemaker in your life will surely love.
Trip Grip carrying handle
Gifting this Trip Grip carrying handle can be a practical option for those who shop a lot from grocery stores and shopping malls. The small accessory lets you carry shopping bags or even buckets with ease. To use it, simply press the easy-to-open thumb tab, tie in whatever you need to carry and close the locking tab, and you are ready to go with your bags anywhere.
The ergonomic soft grip makes sure that carrying groceries is comfortable and effortless. Made from high strength plastic, the device also prevents the pocket slide.
Buy: US$3.30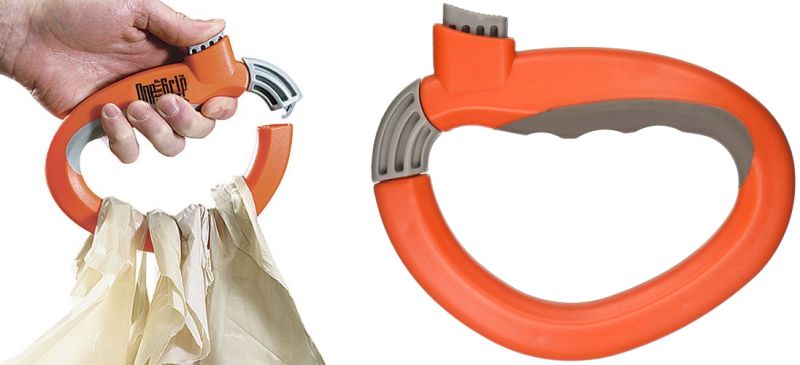 Also Read: 7 Christmas Decorating Ideas That Won't Cost a Fortune
Tail bottle opener
Looking for a classy and quirky gift for you buddy? This funky tail bottle opener by Oiji Design draws inspiration from the African drunken animal's tails. This cute bottle opener depicts the hilarious scene of drunken animal swaying its tail back and forth (after eating Marula – a fermented fruit). To represent the swaying tails, Oiji combined a roly-poly toy with the bottle opener.
The unique bottle opener is perfect for spread happiness while you are having a beer with your friends. Therefore, it can be a great Christmas gift for your wine lover friend. You can buy it in lime, orange, cacao, and red color.
Buy: US$13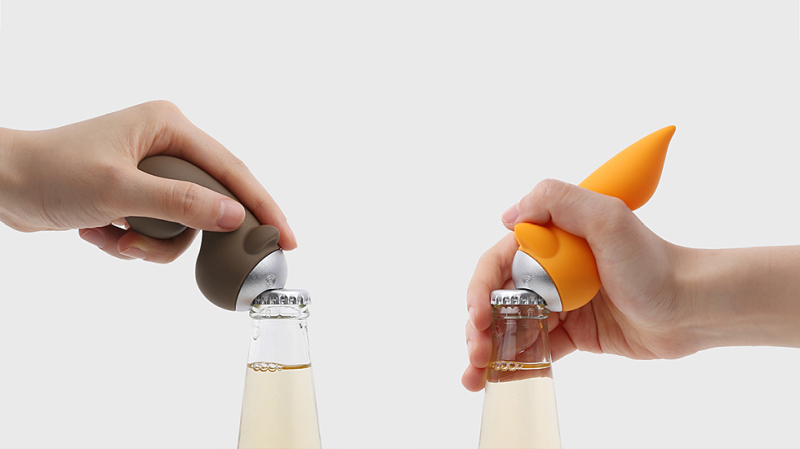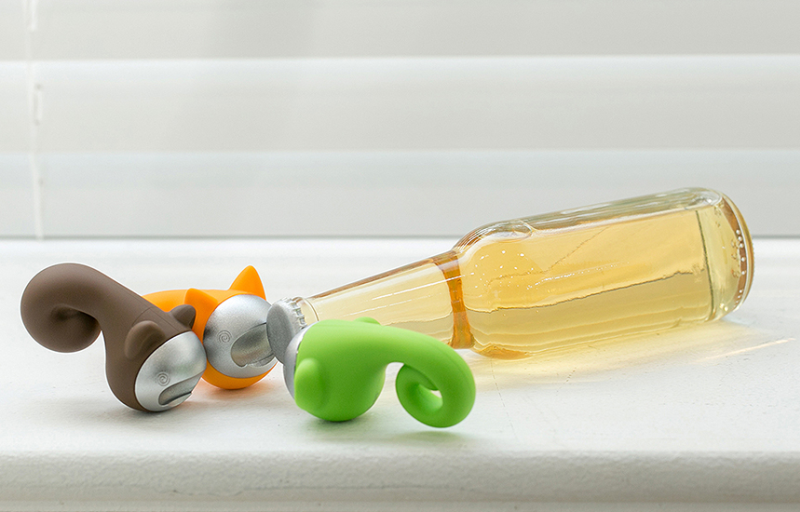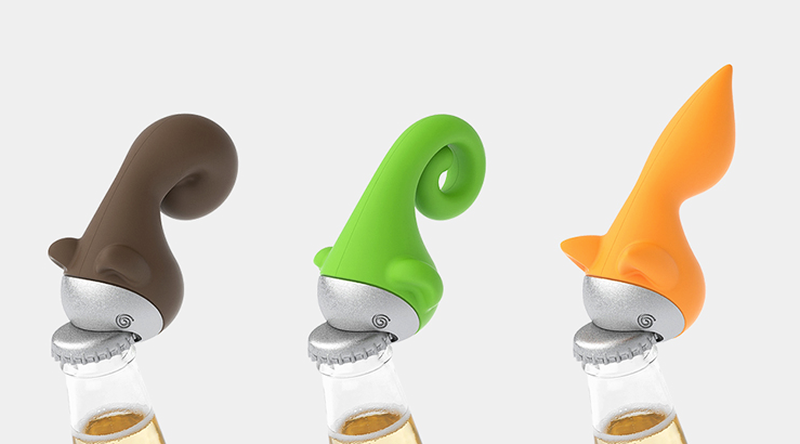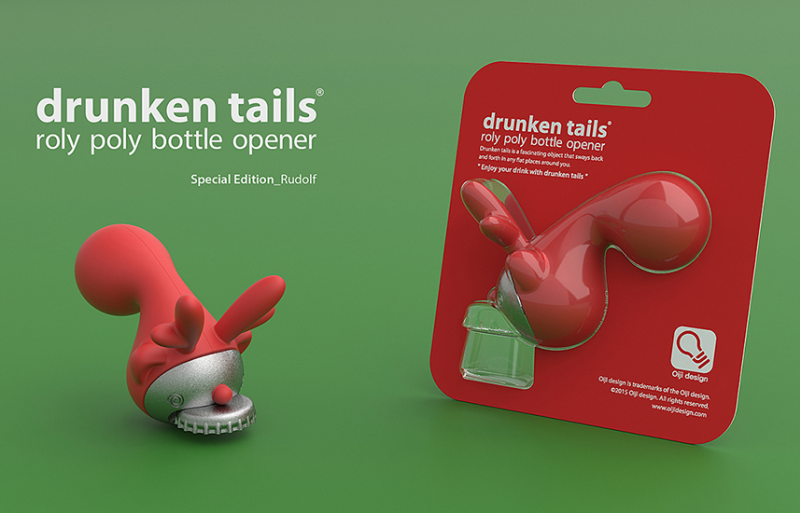 Clip on strainer
How about giving your pal a cool kitchen gadget this Christmas? Have a look at this clip on strainer which attaches to any pot or pan, and seamlessly filters out any kind of liquid. The clip on strainer is a better substitute for those heavy strainer pots which seem very difficult to juggle. You can keep it handy in a cupboard or drawer for easy storage.
Made from durable BPA-free silicon and rust-proof steel, the strainer resists the high temperatures of hot liquids and dishwashers alike. So, you can tilt it confidently without worrying about getting burnt.
Buy: US$13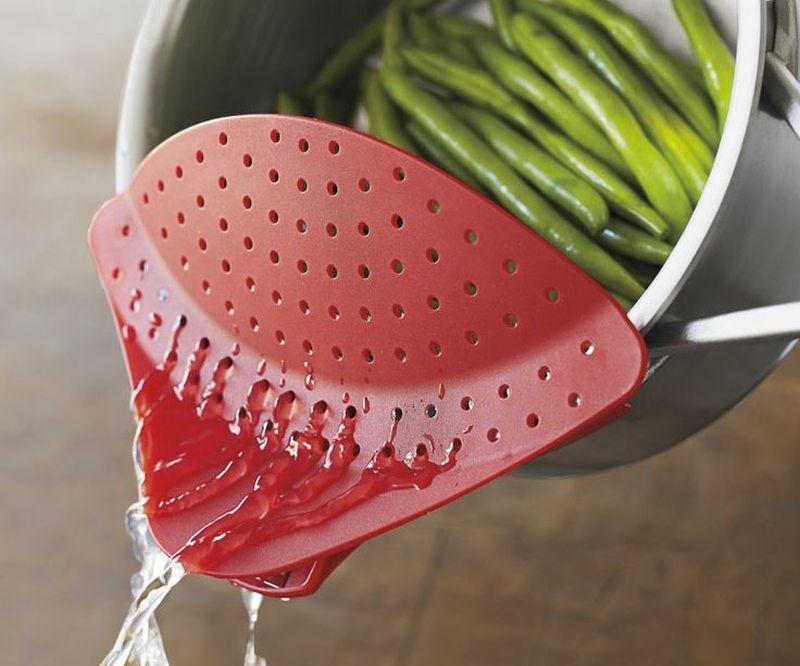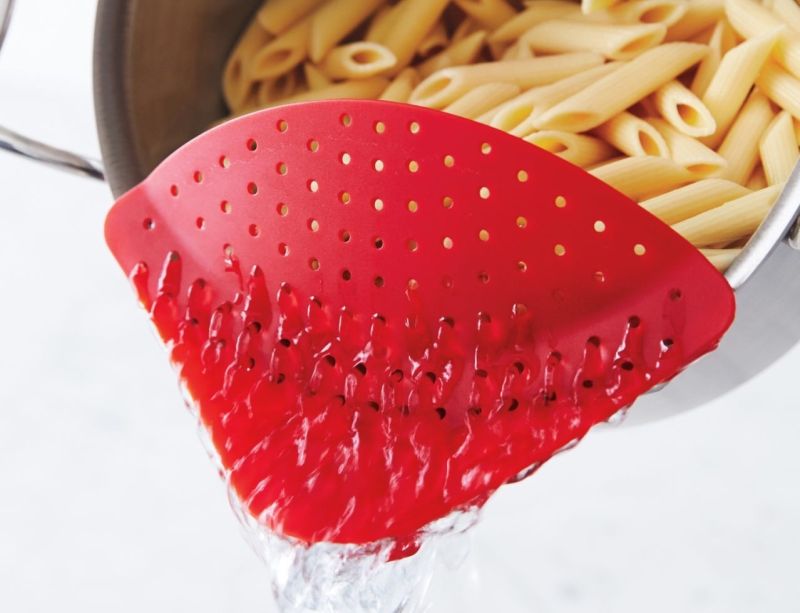 Absolut Hangsmart
Hanging wall clocks, photos frames and wall arts can be a tedious task for anyone when renovating home. The best solution is to buy this amazing tool called Absolut Hangsmart, which lets you adjust and mount wall arts, photos, or clocks effortlessly. The portable tool uses the included adhesive or screws to stick to any wall and lets you hang any object.
Once fixed, it lets you move the frame up, down, and on sides to get a perfect position, and even it auto-levels when you let go. The Absolute Hangsmart can be a practical Christmas gift for those who have just shifted to a new house.
Buy: US$24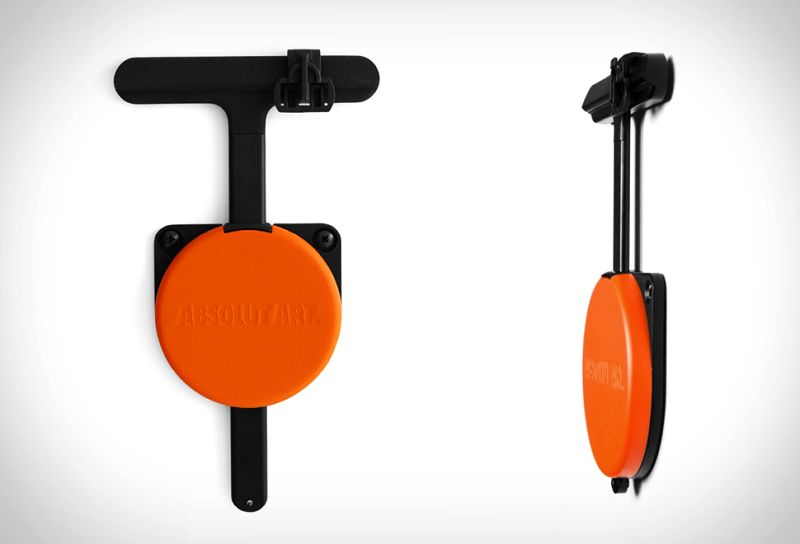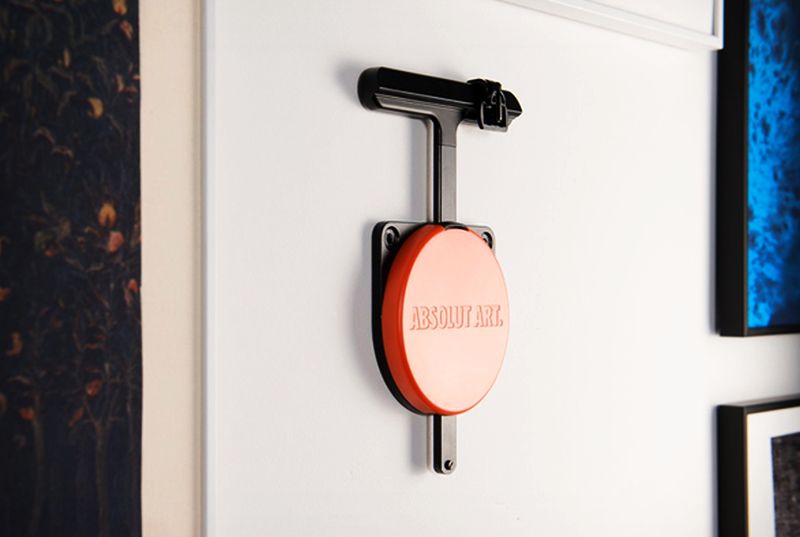 ScoopTHAT ice cream spoon
Gift your friend this unique kitchen accessory called ScoopTHAT. It is a modern ice cream scoop designed to match your elegant lifestyle and reflect class in your kitchenette. The 18 cm chic scoop has a non-stick circular head that helps you to scoop ice cream effortlessly. Its unique thermal capacitive handle transmits heat to the scoop edge for easy scooping. This can be a great Christmas gift for those who love sophistication at all levels.
Buy: US$27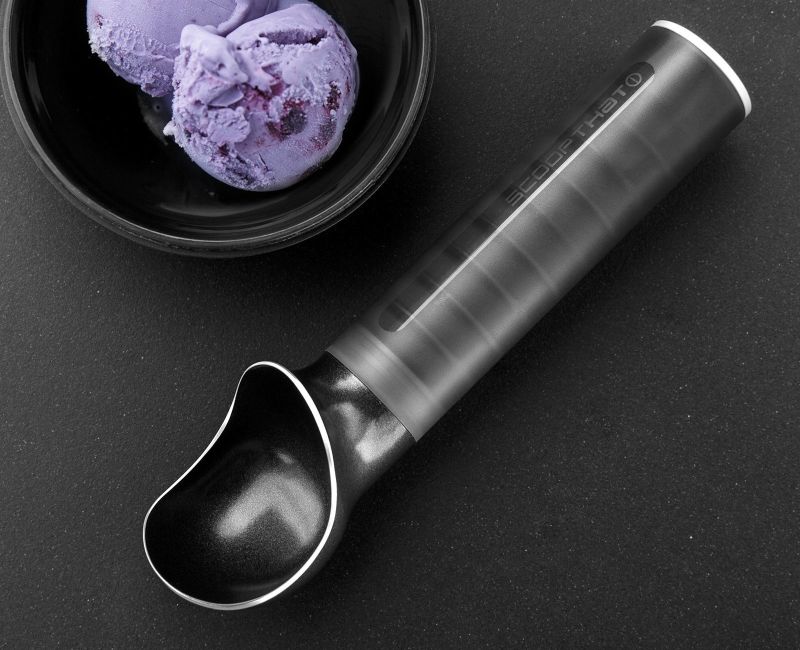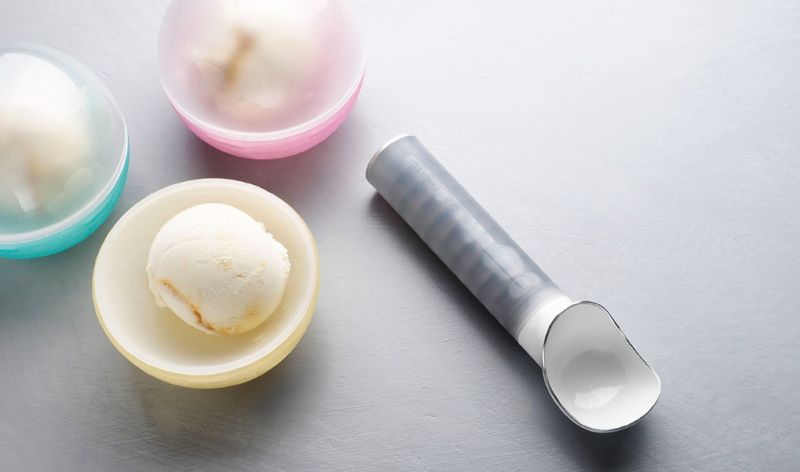 Sheepad felt coasters
This witty, cheerful and funny Sheepad felt coasters set can be a great accessory to evoke positive vibes and bring warmth and originality to your home décor. The cute Christmas gift is perfect for protecting tables, countertops and other furniture from getting ugly coffee stains.
The cool looking coaster set catches attention and brings surefire giggles to anyone's faces.
Buy: €30 (~ US$33)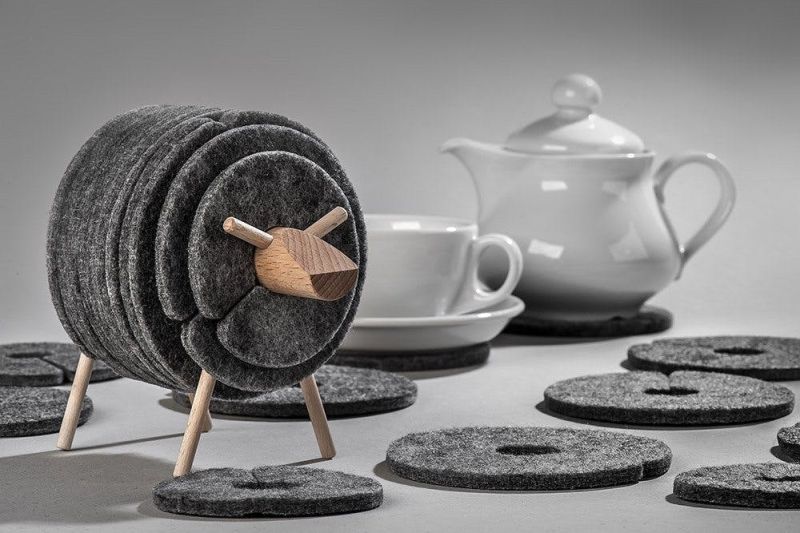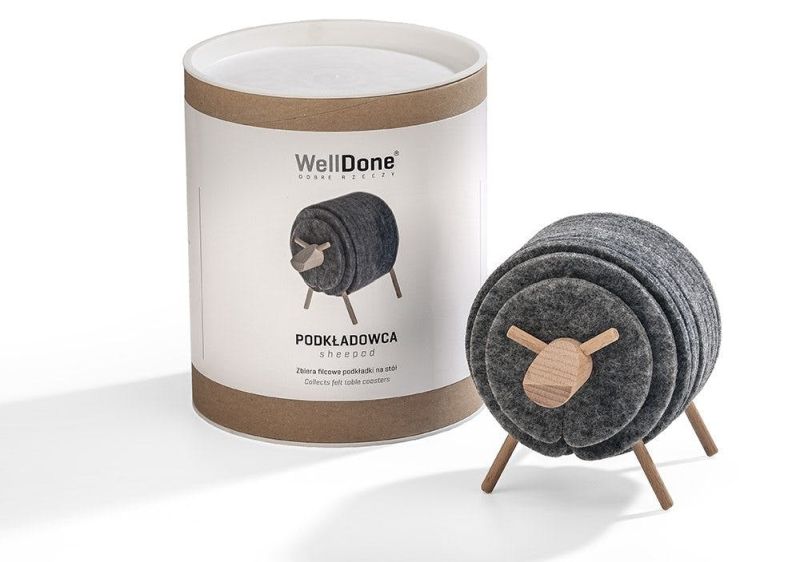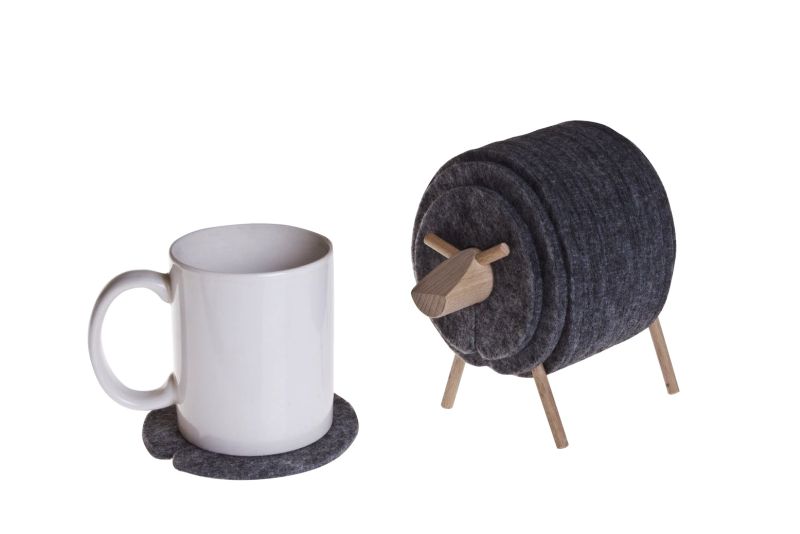 Solar phone charger
If your friend forgets to charge his phone before leaving his house, gift him/her this solar phone charger that can be used while driving to his workplace. The small device charges the phone using solar energy. You just have to stick the device onto a car's window (with durable rubber suction cup), plug-in the charging cable to the port and you are ready to charge your phone on the go.
You don't have to worry about your phone dying on you while you're wandering in the woods. This device will not let you cut-off from the world due to battery outage.
Buy: US$19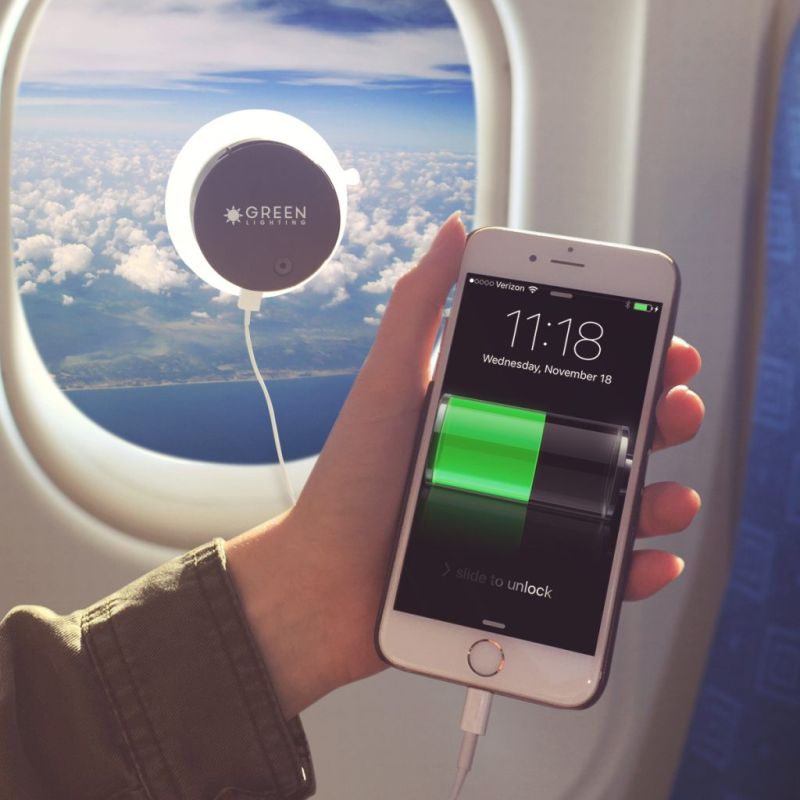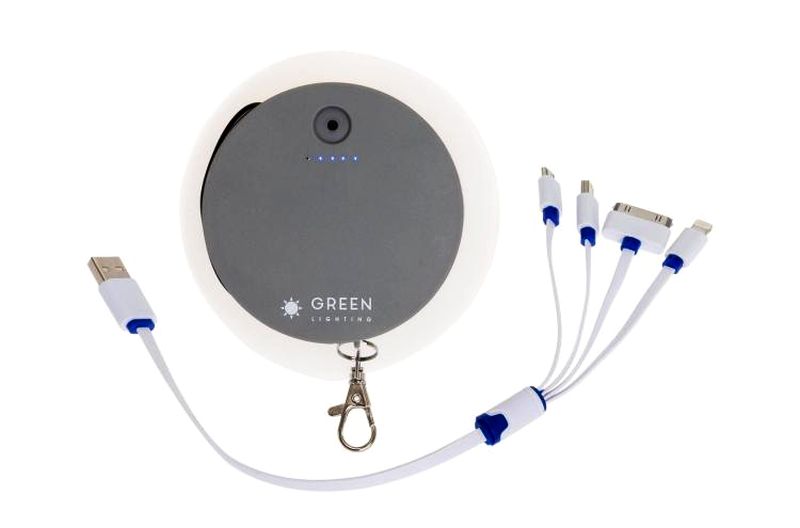 Alarm clock rug
If your buddy struggles to wake up every morning, gift him/her this unique alarm clock rug that requires you to stand on it to turn off completely when the alarm goes off. You need to stand on it maintaining an adequate amount of pressure for at least 3 seconds to turn it off. If 3 seconds is too short for your lazy pal, you can set it up to 30 seconds. The best thing is that one can choose a favorite tune/song to wake up with a happy face and refreshing soul.
Buy: US$69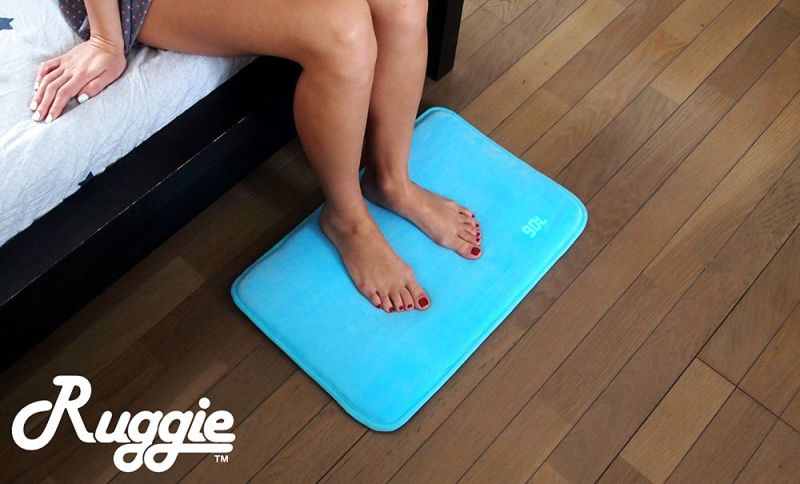 Foldable stair slide
If your friend has little ones in her home, then gift her this foldable stair slide. The kids at home will absolutely love this special gift. It is an indoor slide that can be attached to stairs to turn it into a giant slide. Designed by a group of inventors at Quirky, the 100% safe SlideRider is made from high-quality plastic. The good thing is, it can be packed into a compact box when not in use. It is just perfect to make little kids' Christmas happy and thrilling.
Buy: US$76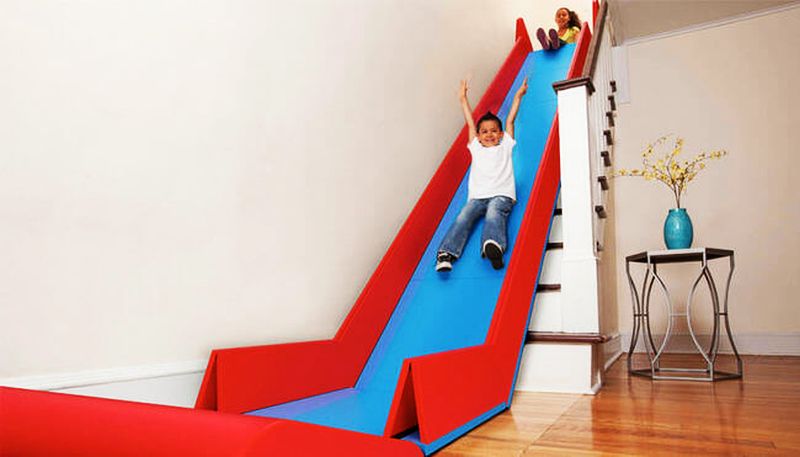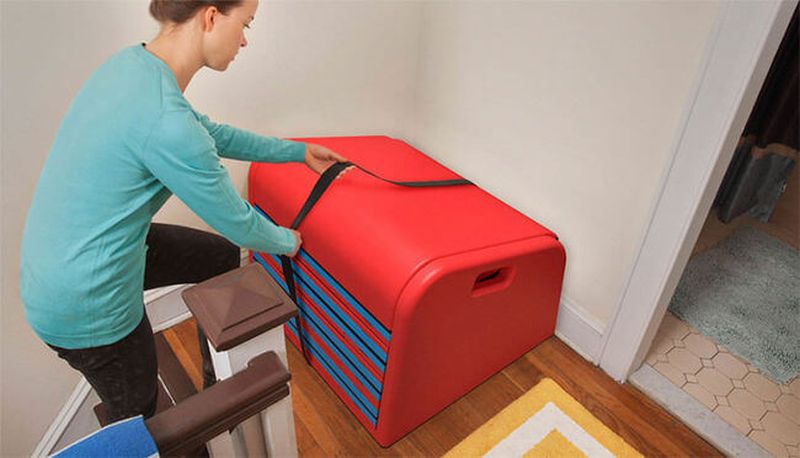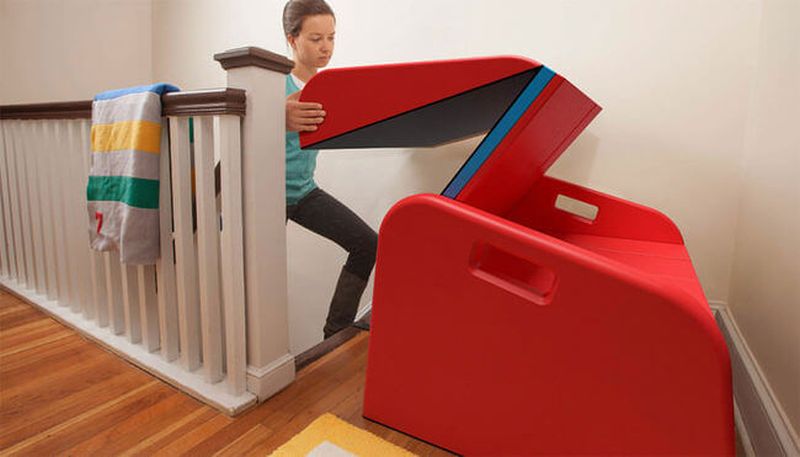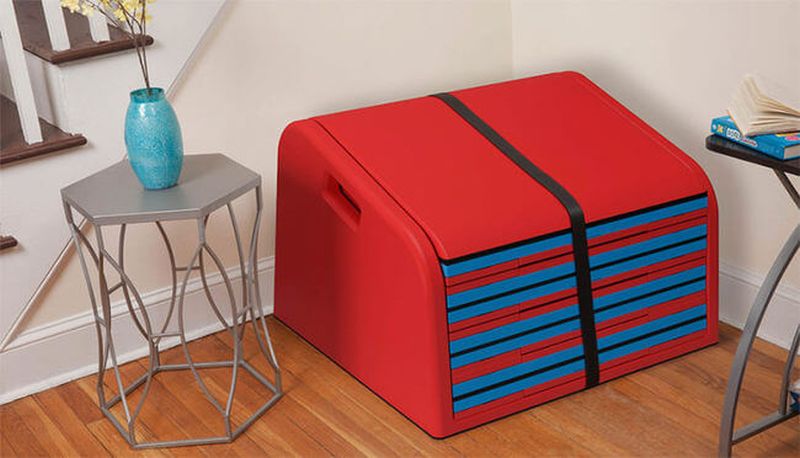 Retractable telescoping ladders
Give your loved one this retractable ladders and stepstools set designed by Xtend + Climb to help her tackle tasks around the house, whether adjusting chimney balloon in the living room or reaching those high shelves and closet spaces. The easy-to-climb ladder is expandable that folds out rung-by-rung into a full-fledged ladder, and collapses into a slim profile so that it can be carried with one arm or store in a closet, trunk or under the bed. Its lightweight retractable design makes it easy to raise and lower according to the needs.
Buy: US$119