When it comes to Halloween home decor, skulls and skeletons certainly top the list of must-have adornments to spruce up your haunted house. However, if you're obsessed with this spooky affair and want to take Halloween decor up a notch, you can bring home some scary Halloween-inspired furniture pieces to celebrate the All Hallow's Eve all year-round.
We've found 10 spooky furniture designs for you, which will definitely scare (rather than delight) you with their frightening appearances. From skull chair to couch bed, these spine-tingling furniture designs are likely to make any ordinary room feel very uncomfortable. Just, have a look.
# Rhinoceros beetle chair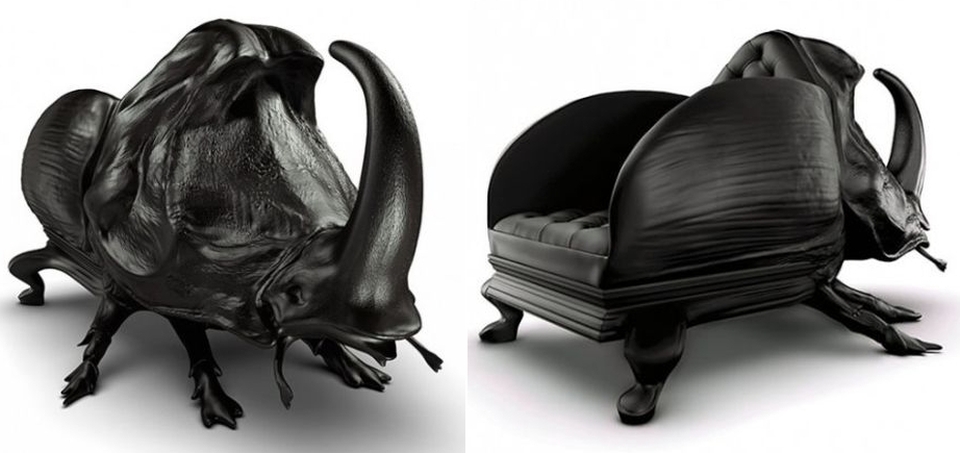 Designed by Maximo Riera, the Rhinoceros Beetle chair is inspired by the beetle insect (not the namesake car or the similarly named band). The chair resembles the robust anatomy of a Rhinoceros Beetle specimen, giving a creepy touch to any interior. It's another great home decor furniture unit for Halloween.
# Skull armchair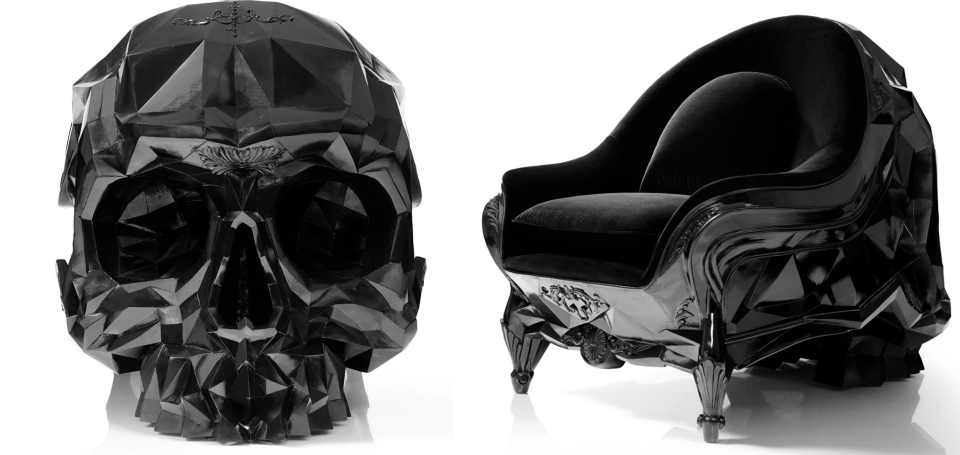 Skull armchair by Harold Sangouard is a great piece of furniture for someone who is willing to decorate their interior in a gothic style. It will certainly be a fun and scary addition to your living room for the upcoming Halloween. Moreover, this freaky piece of furniture will bring both mystery and elegance into your abode.
# Han Solo in carbonite desk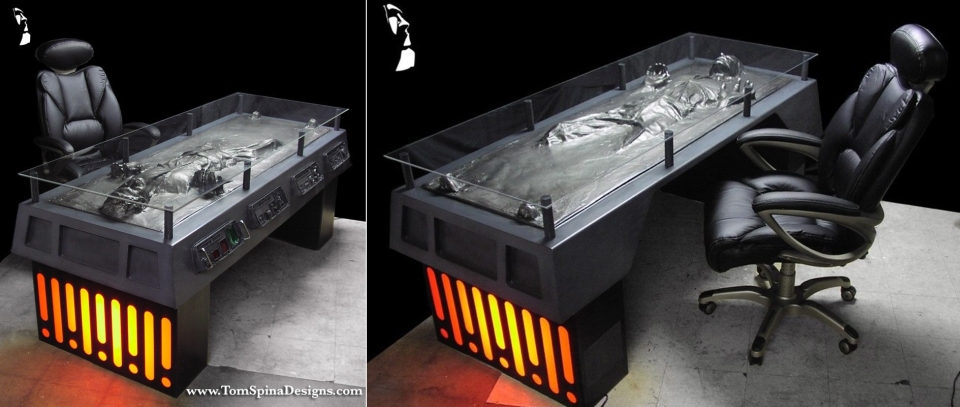 Created by Tom Spina Designs, this is a creepy table dubbed 'Han Solo in Carbonite desk' is one of the most ghastly furniture designs. Metal and fiberglass construction with a heavy glass top gives it somewhat Star Wars-style theme. Moreover, the dead body enclosed in a glass looks absolutely terrible. It's only recommended for strong-hearted individuals.
# Alligator sofa and chair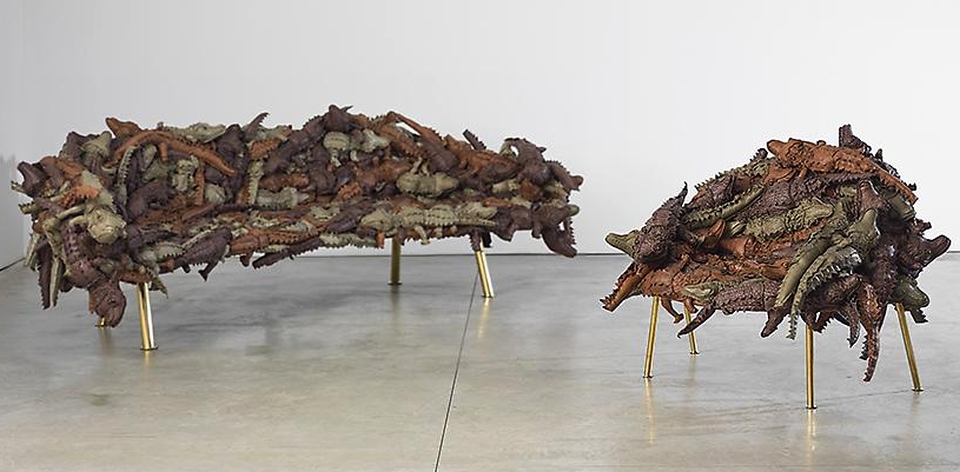 Make way for reptiles in your home with Alligator sofa and chair by Campana Brothers. It might seem that these furniture pieces are made out of creepy critters, but actually, these comprise of countless stuffed animals. These life-like seating units are perfect for some haunted house on October 31st.
# Open-casket couch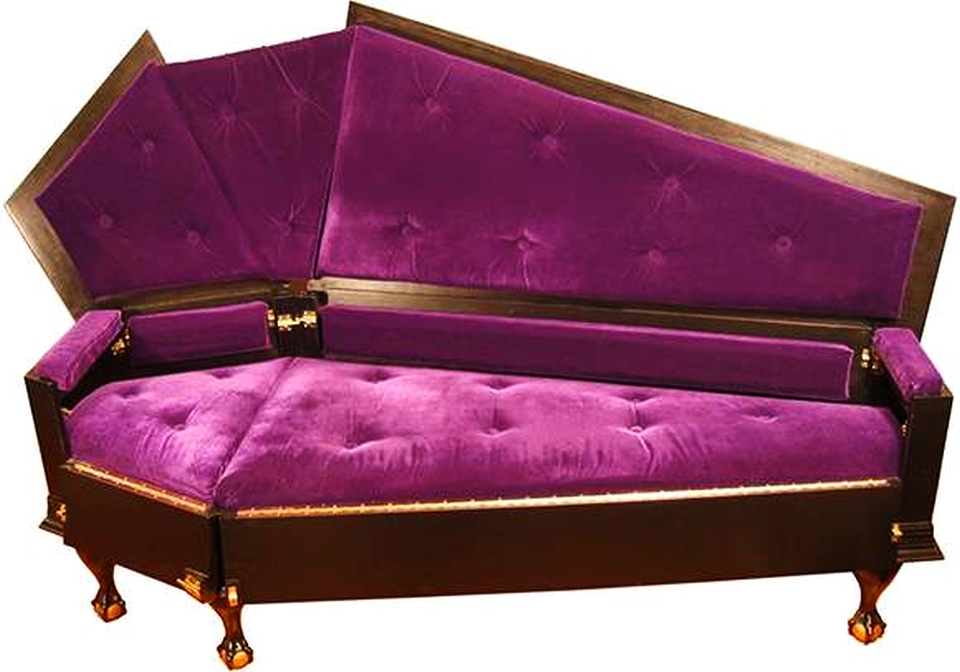 Creepy foldable coffin-like couch by VonErickson can easily open and close as you desire. Influenced by the notion of the afterlife, this unusual couch is a take on the grim nature of life. It will be a terrifying furniture unit for your home for the spookiest night as well as to embellish your home interior with horror throughout the year.
# Open jaw skull chair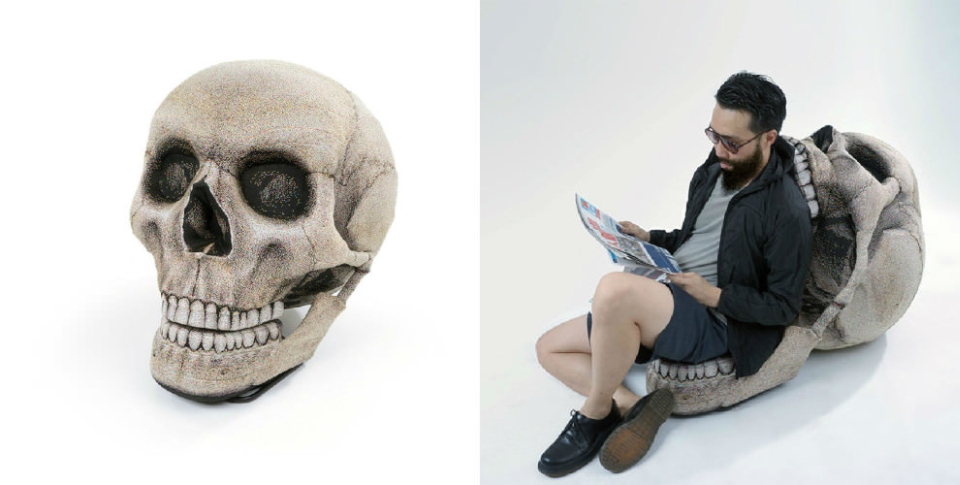 At first glance, it looks like a giant skull accessory but once you lift its jaw it forms a comfy chair. You can sit in the lower jaw, while the upper part serves as a backrest. If you're looking for the perfect furniture for Halloween, then this giant skull chair is an idyllic option.
# Wall-mounted coffin cabinet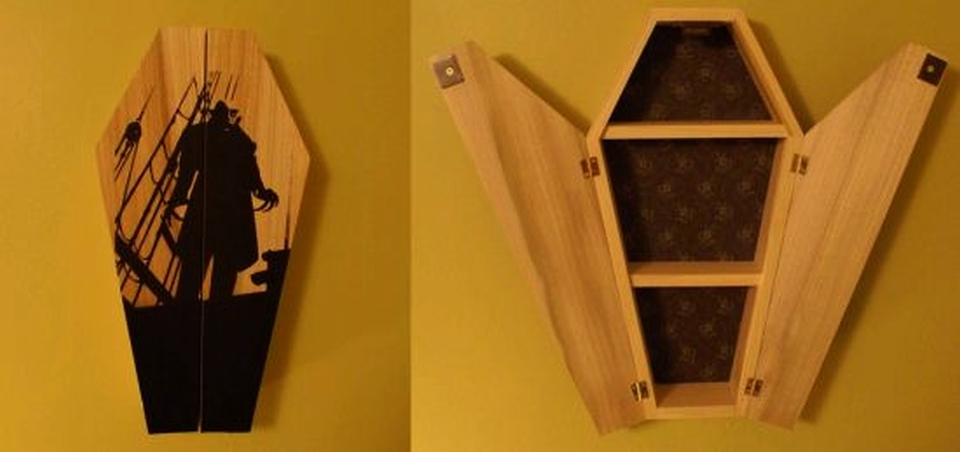 Bring home this minimalist wall-mounted coffin cabinet to store your books, home decor objects or other accessories. Meanwhile, it'll remind you of the sad time when someone close to you passes away. When closed, you can see a scary figure on doors of the cabinet. Not only for Halloween, but you can also use this simple piece of furniture as a day-to-day object.
# Casket pool table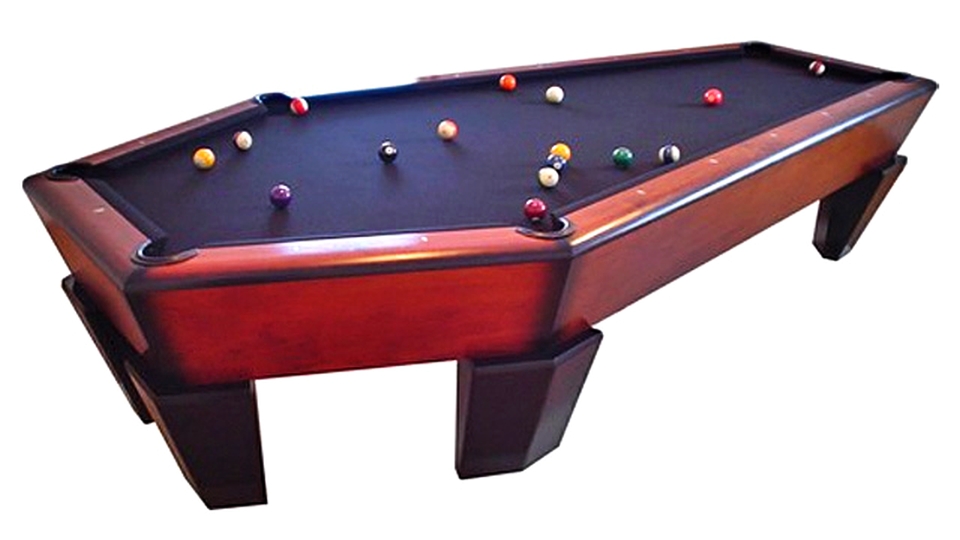 Looking for an unusual gaming table for a recreational room, bring home this casket pool table by MHP Enterprises Ltd. It will not only let you enjoy the game but also be an eerie addition into your rec room. From Hallows Eve to any occasion throughout the year, it's a perfect billiards table to enjoy the game with your friends.
# Ribs-inspired side table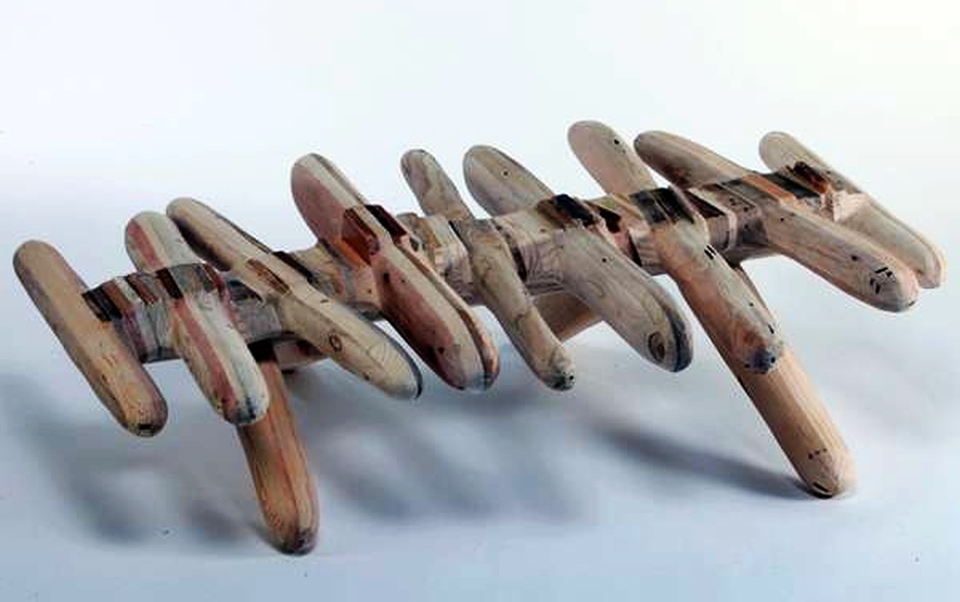 Designed by Tlalit Segal Raayoni, the 'Vision of Dry Boards' collection comprises of furniture pieces that promise to make your home interior elegant and eerie at the same time. The pictured side table looks like a woody furniture influenced by ribs. This living dead furniture is perfect for the scariest night and also on regular basis.
# Disturbing doll drawer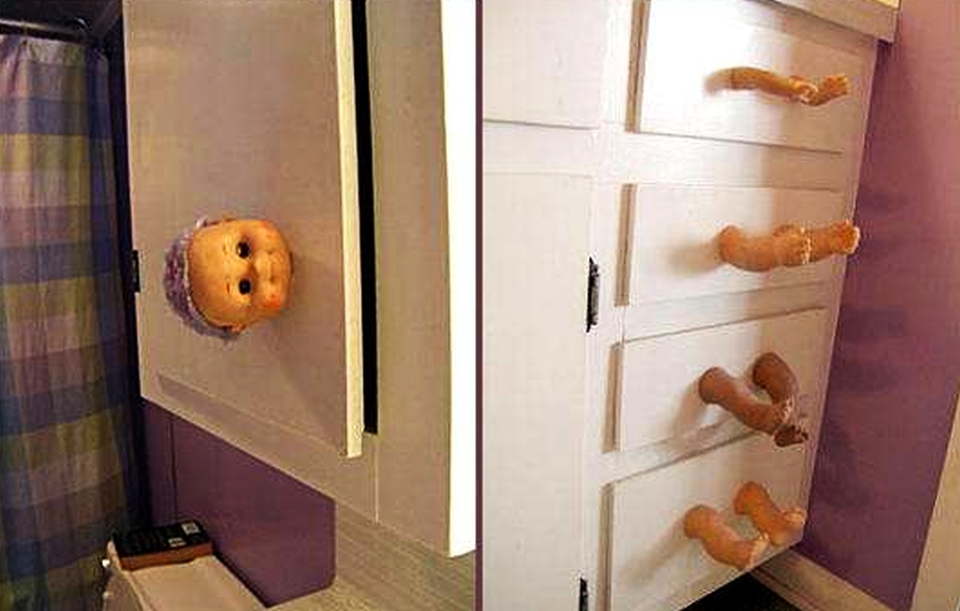 Girls, do you remember the time when your older brother chopped off all your dolls during childhood? This sick piece of furniture is reminiscent of that very annoying childhood memory. Nevertheless, it will certainly make a great piece of décor for any weird Halloween party theme.
These visually disturbing furniture pieces are for those who simply enjoy the idea of sinister and unusual objects around them.
Such ghoulish furnishings will never let the terrifying feel of Halloween escape your house. If you've got more horrific furniture designs in mind, feel free to share them with us.