The colder autumn months are approaching but you can still enjoy your family time at a balcony, patio, or garden, thanks to the stylish QU Outdoor Fireplace. Designed by Attika, this fireplace not only keeps you warm but also offers an elegant way to cook, grill, and fry different dishes while chit-chatting with family or friends.
While the cooking and grilling is done on the 10mm thick plancha steel plate, the middle blazing campfire creates an atmospheric ambiance in your backyard, garden, or any other outdoor where you have the fireplace installed.
The elegant hole design lets you view the fire while you and your family gather around the fireplace. There is also an ash drawer that can be removed if needed. With the optional roller set, QU can be easily relocated anywhere you desire.
The outdoor fireplace is made from 4mm thick solid raw steel. The body measures 80cm wide, 27.5cm high, and 80cm deep. The dimensions of the base measure 80cm wide 83.5cm high, and 80cm deep. This makes it a suitable fireplace for any outdoor setting since won't occupy much space in your sitting area.
Also Read: rb73 Makes CorTen Steel Outdoor Fireplaces with Glass Enclosures
Both base and body of the fireplace have a stunning stainless steel appearance. Moreover, the durable stainless steel design protects the fireplace against rain and other changing weather conditions. Want to bring this stylishly, practical fireplace home? The QU fireplace is priced at CHF 2,630 (approx. $2,880) on the company's official online shop.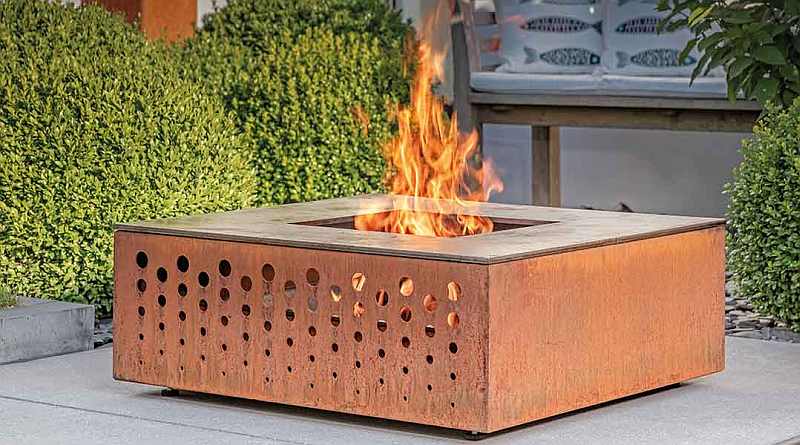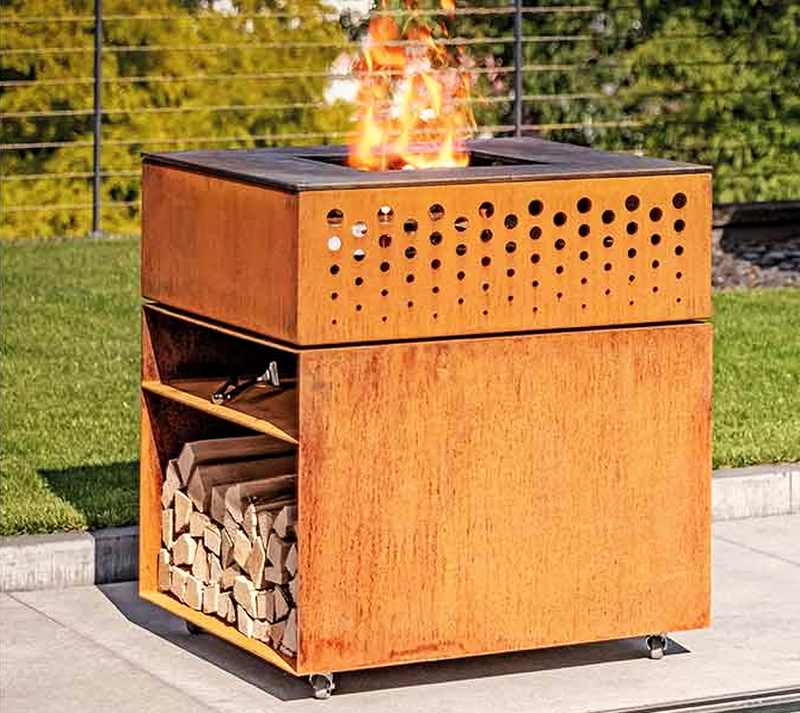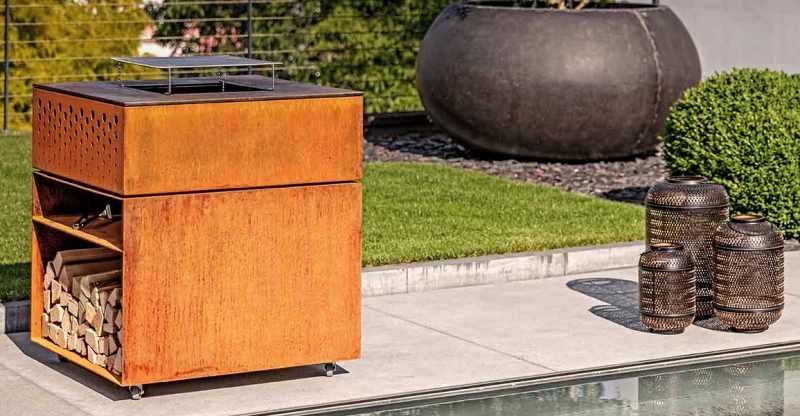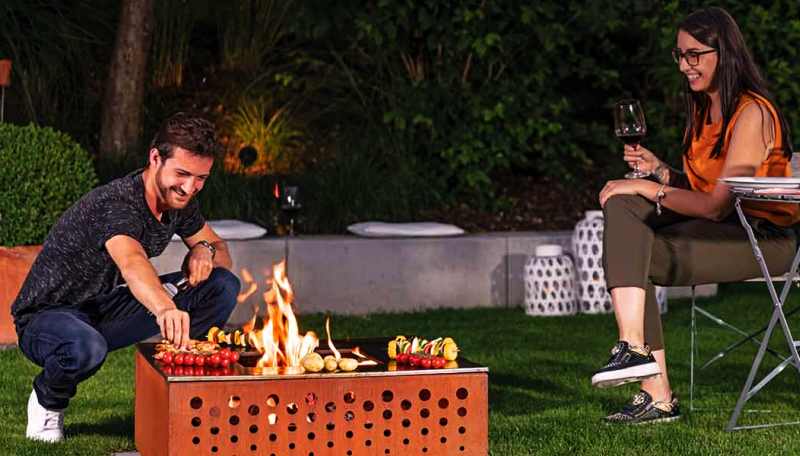 Source: Attika