French tiny house architect Baluchon has built 6-meter long Treasure Island for clients Marie and Pierrick. The tiny house on wheels accommodates all basic amenities and facilities required by the couple and their pets to enjoy a simple, downsized lifestyle. It is currently stationed along the vineyards of Nantes, France.
The Treasure Island tiny house features a double slope architecture, which helps in maximizing the space inside. It exteriors clad in red cedar and heat-treated poplar boast a rustic aesthetic. On the other hand, the interiors are paneled with spruce for a gorgeous bright look.
Just next to the entrance is the kitchen with red cabinets, a fridge, a sink, hotplates, a hot water tank, and a double-flow VMC. The dining table retracting out from a cabinet is one of the most interesting features of the tiny house. Besides the kitchen is a bathroom featuring a shower and a dry toilet. The partition wall between the kitchen and bathroom is used to develop small shelves for storage and decor.
The living room lies at the mezzanine level and can be reached through a ladder from the kitchen. Below the living room is the first bedroom that can accommodate two single beds or a double bed. A sliding door hides this room from the rest of the tiny house. The second bedroom is also accessed from a ladder through the kitchen.
Also Read: 40+ Most Inspiring Tiny Houses on Wheels
The Treasure Island tiny house on wheels is the latest creation by Baluchon. It makes innovative use of high ceiling to maximize the interior space. There is a main-floor bedroom, which is perfect as kids or guest room. We have no word on the mini home's cost, but if you find it interesting, you can get in touch with Baluchon for price and other details.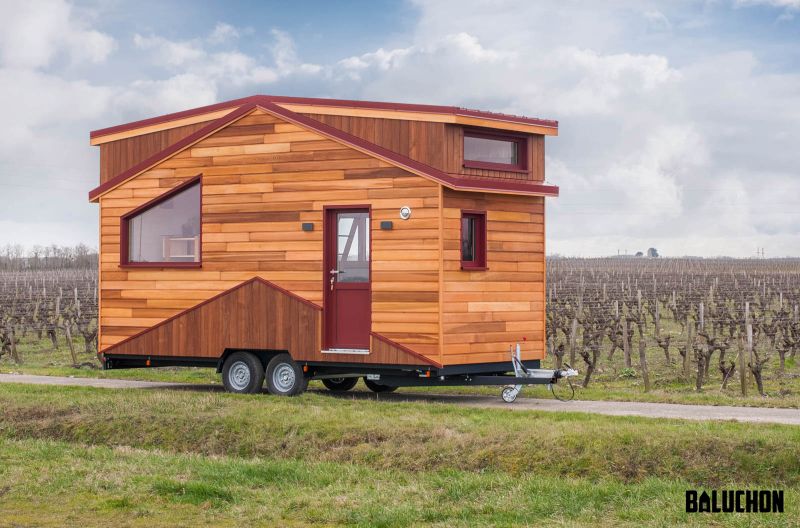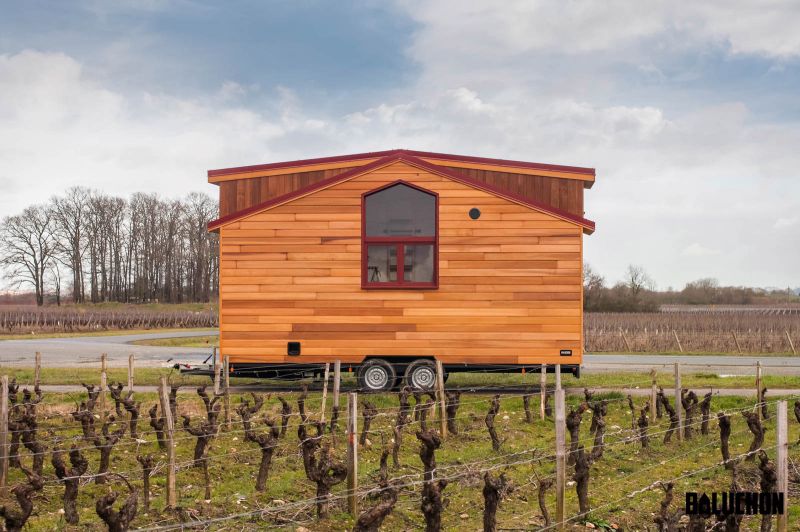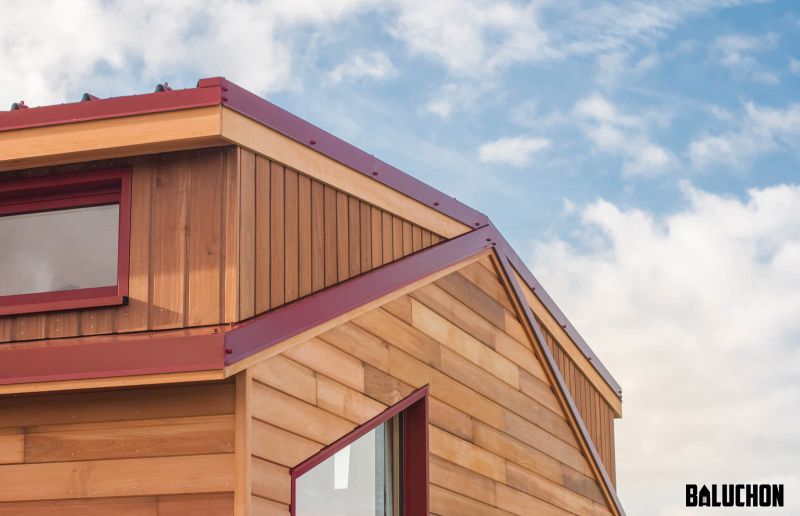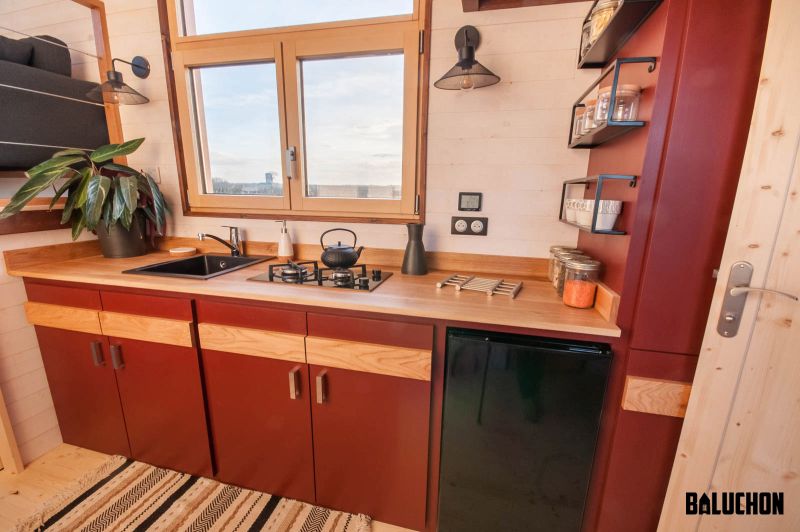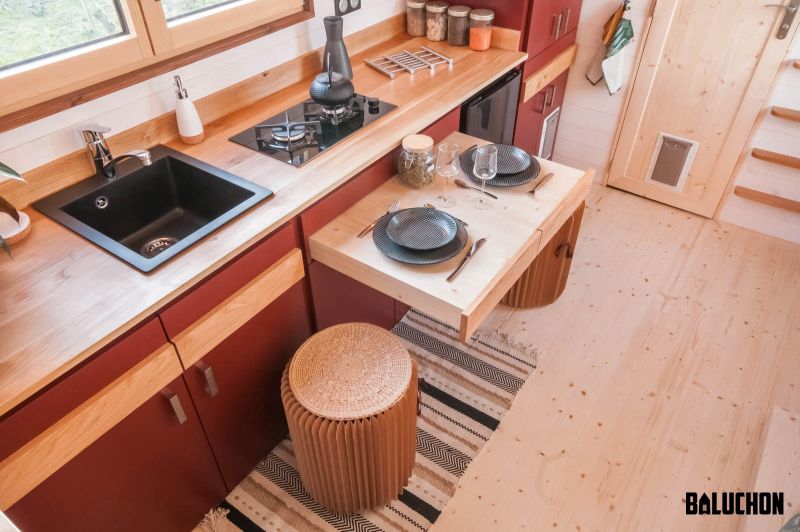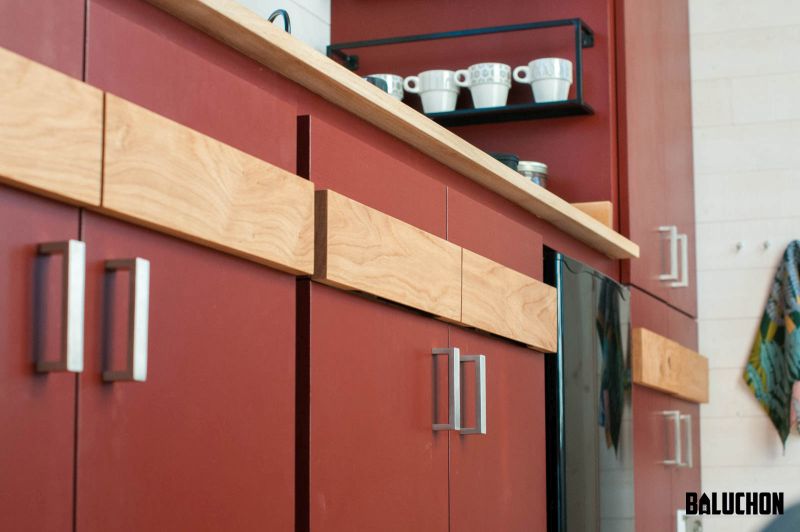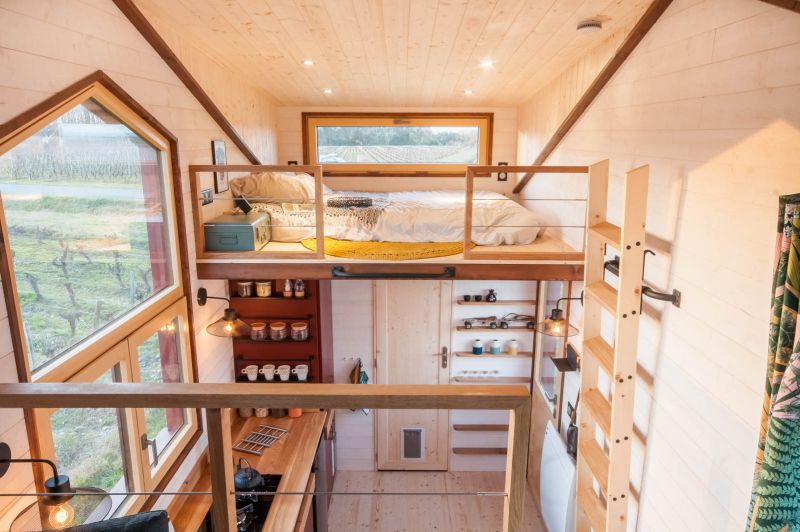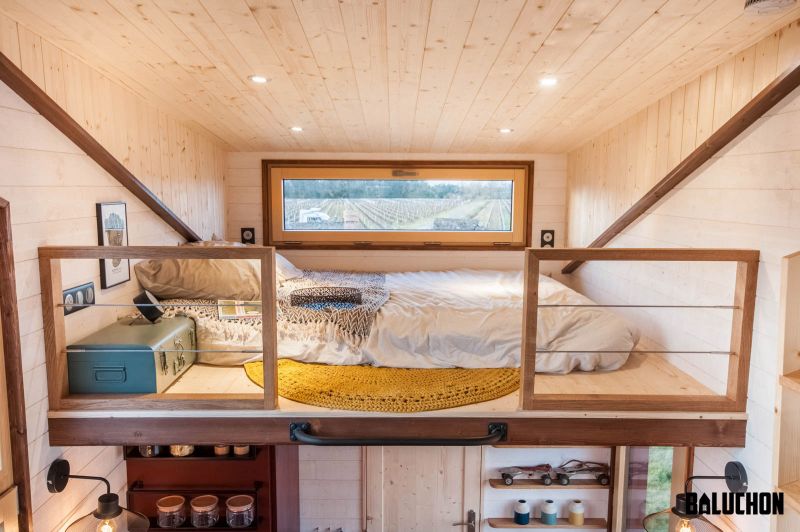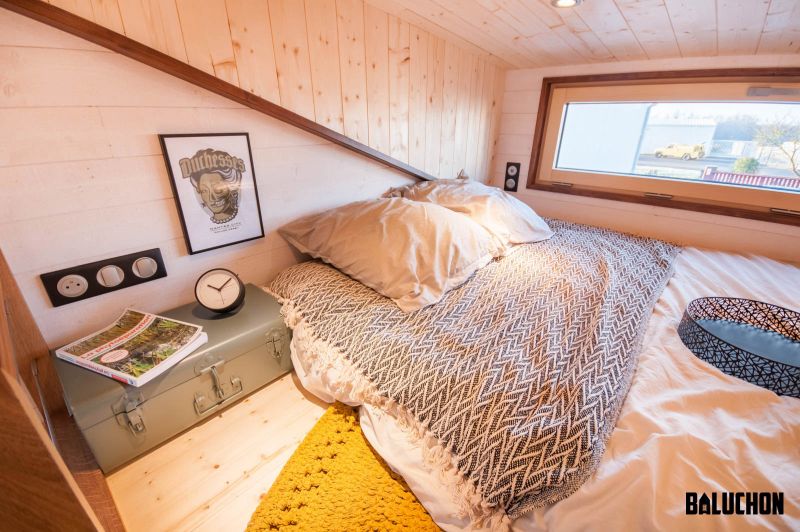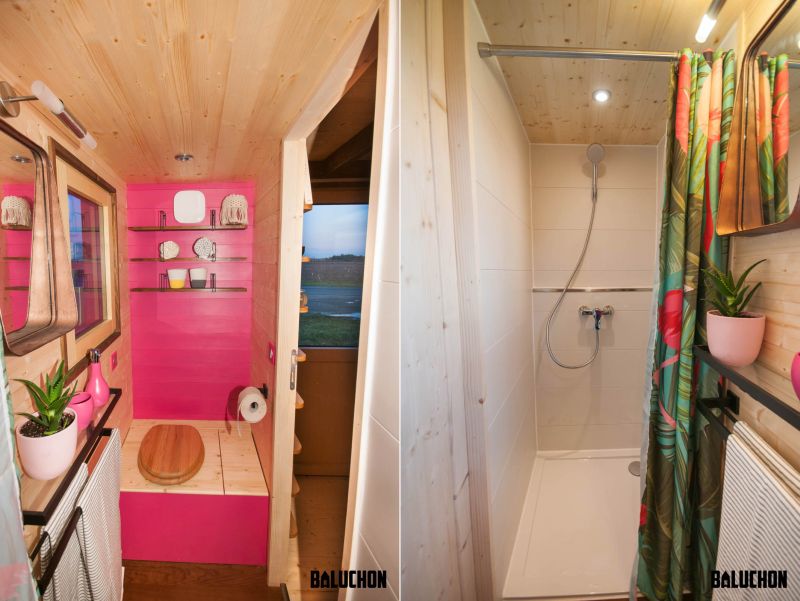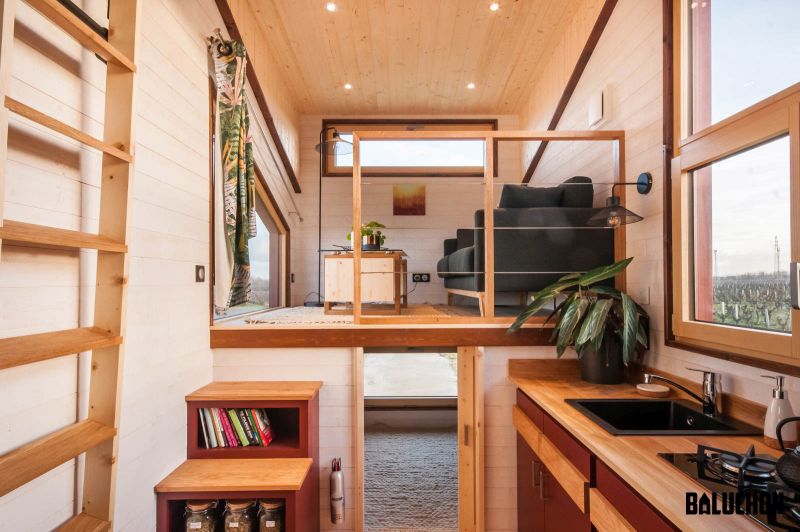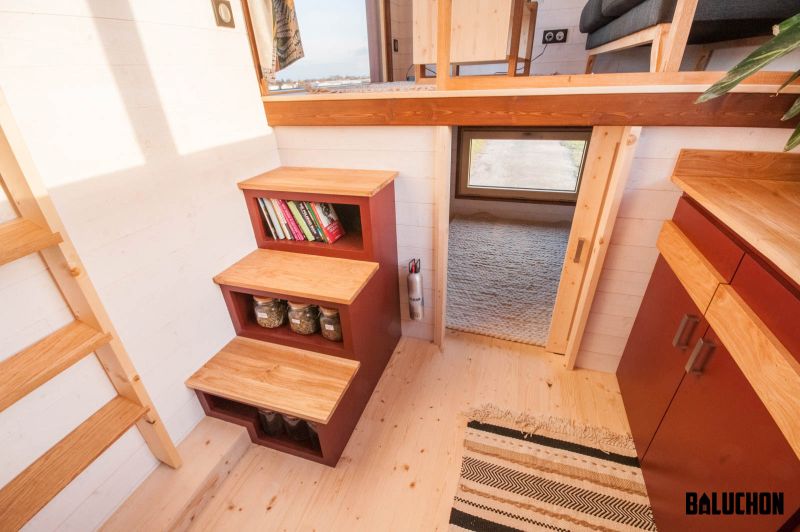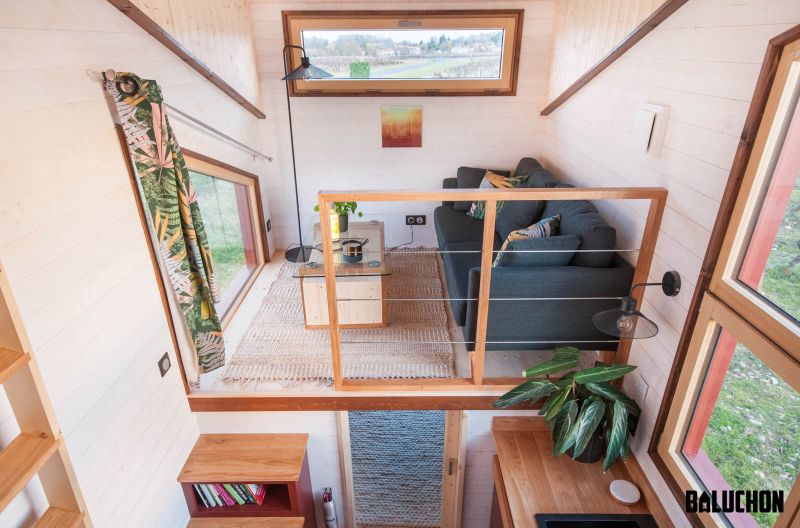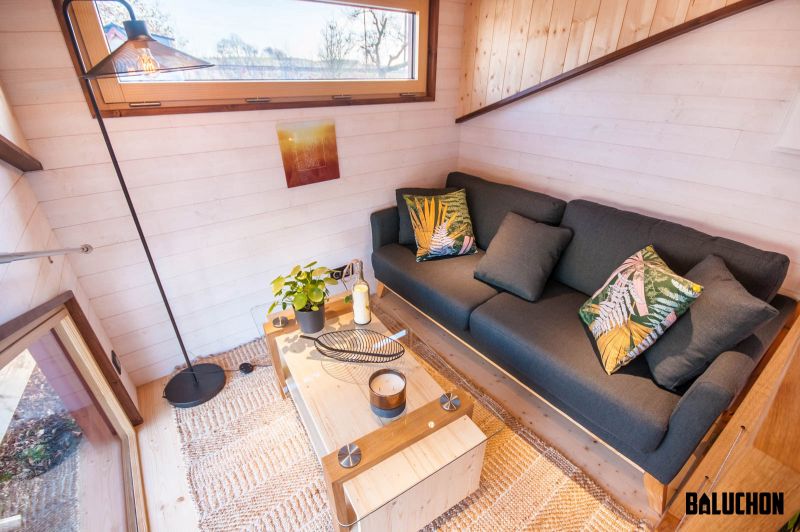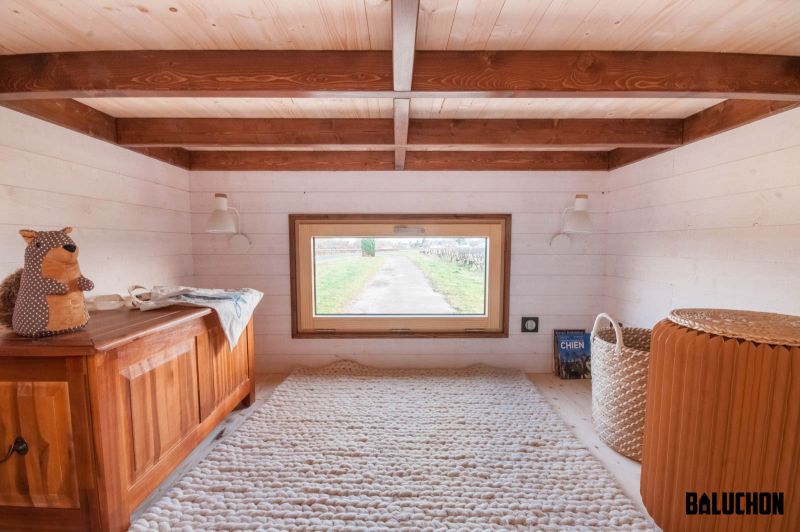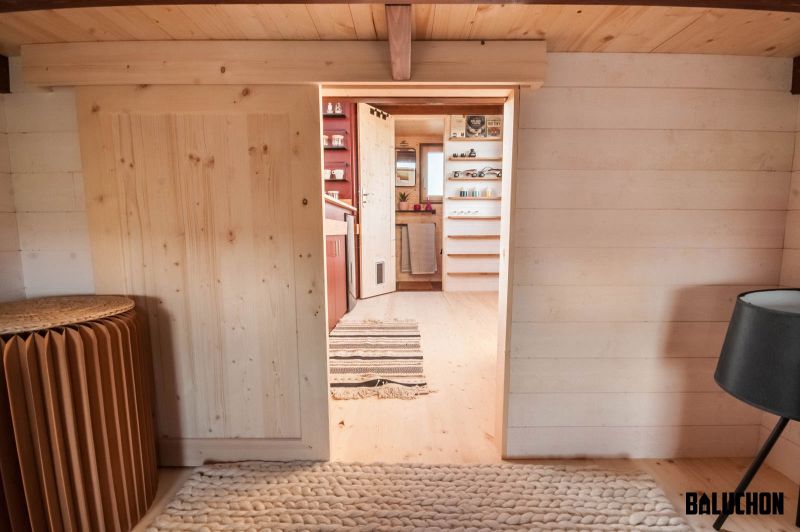 Via: Baluchon