Barcelona-based studio–workshop Bel &Bel renowned for refurbishing old objects into functional accessories has beautifully upcycled the legendary Italian scooter parts into funky and contemporary office chairs. The Bel & Bel Scooter Chair, which uses original front panel and cover of the classic 80's Vespa scooters, is manufactured, customized and handmade by the founders of Bel & Bel studio Carles Bel and Jesus Bel.
Featuring all modern seating arrangement, the reclining scooter chair comes with a toughened internal structure and a base with hydraulic position to adjust height. The scooter chair measuring 60 x 120 x 70 cm includes soft tread silent wheels for easy and peaceful movement, while the seat of the chair is covered with imitation leather.
The brand, which is associated with "supra-recycling" standards, has created this contemporary scooter chair that beautifully displays the iconic motorcycle. Fabricated as a numbered series, each office chair comes with a Bel & Bel certificate of authenticity.
Also Read: 20 Car-Inspired Interior Décor Ideas for Automotive Fans
Made available in a variety of color scheme, the Scooter Chair not only pays homage to Vespa's iconic design but also proves to be a unique chair that will uplift the epitome of home and office interiors.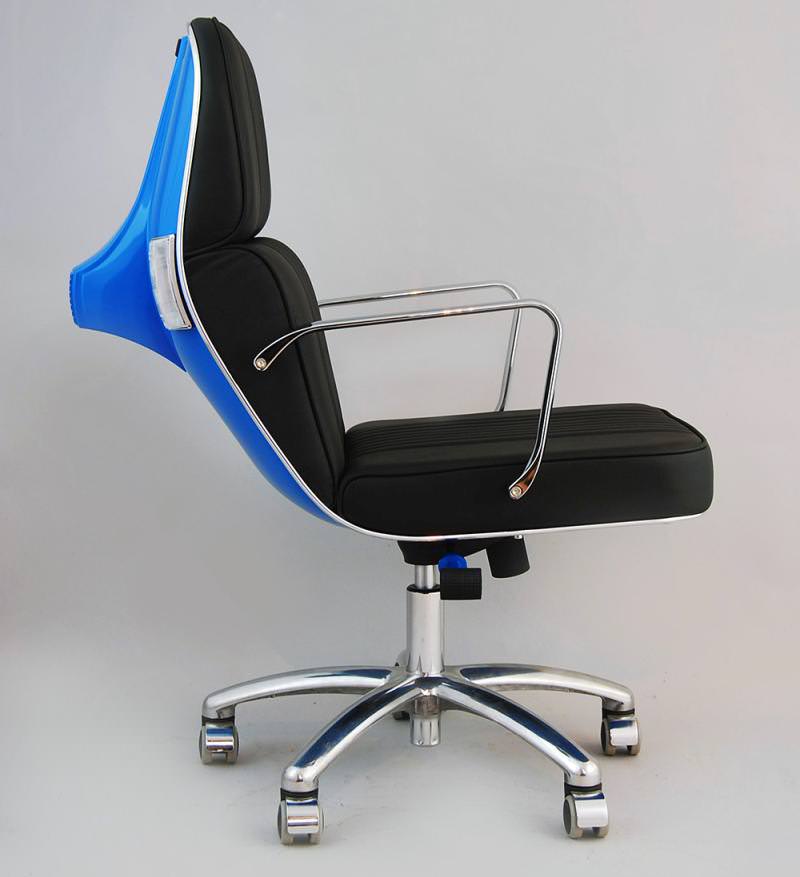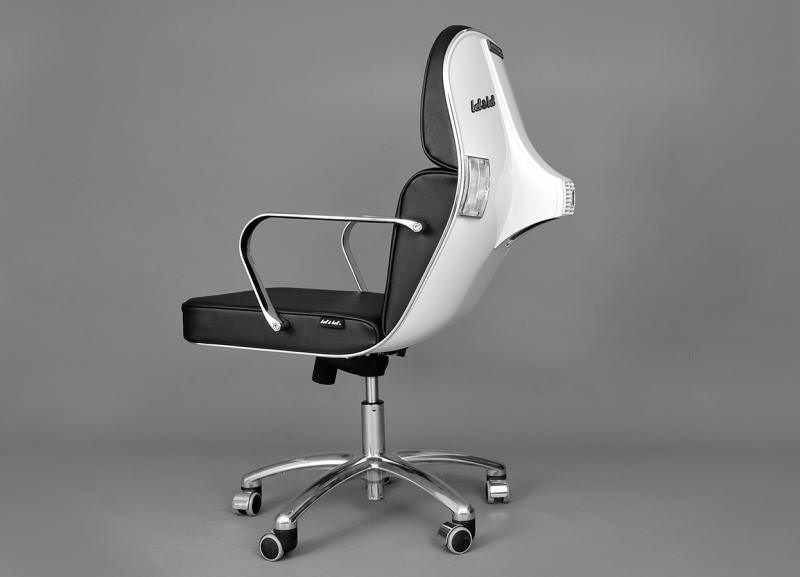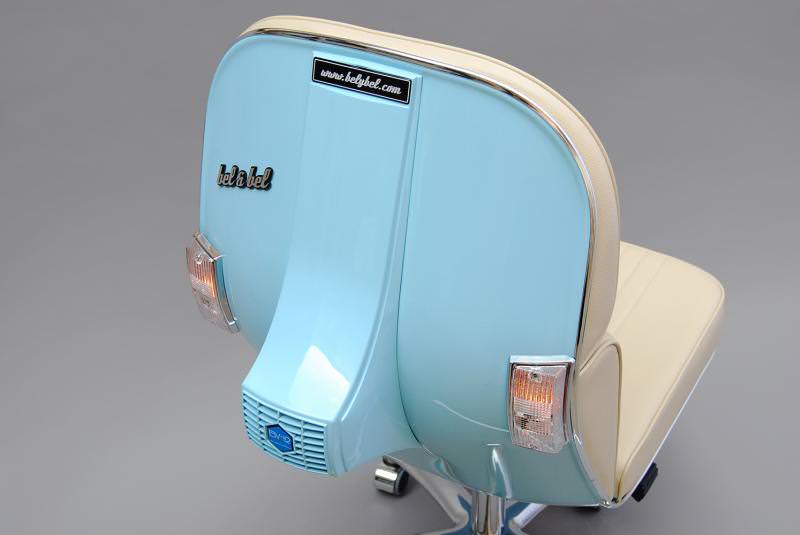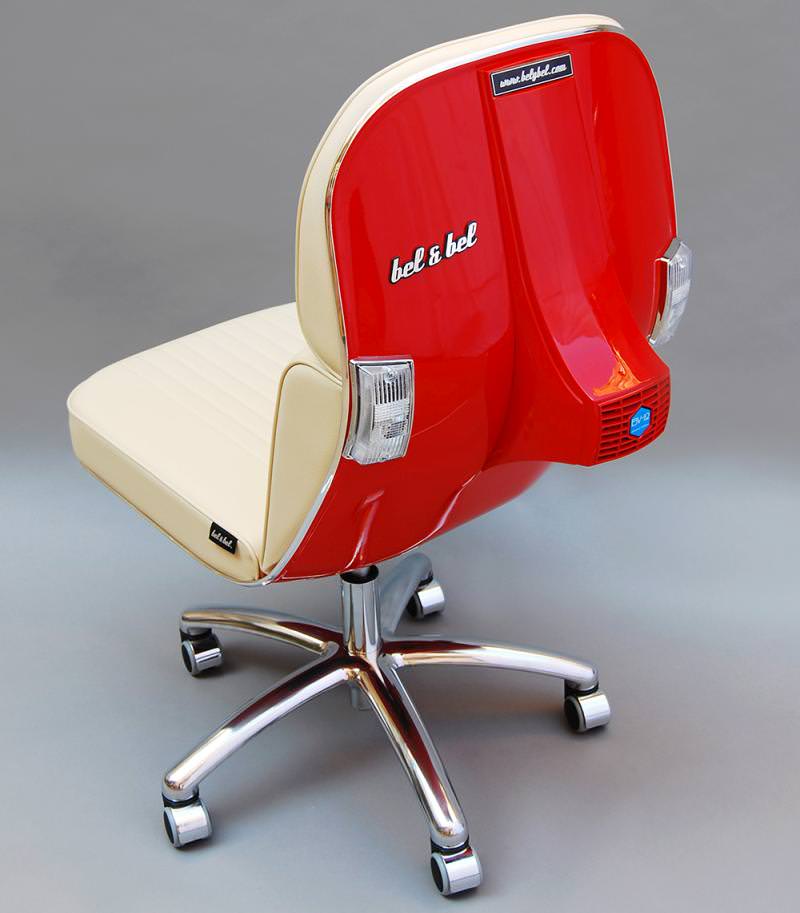 Via: Curbed