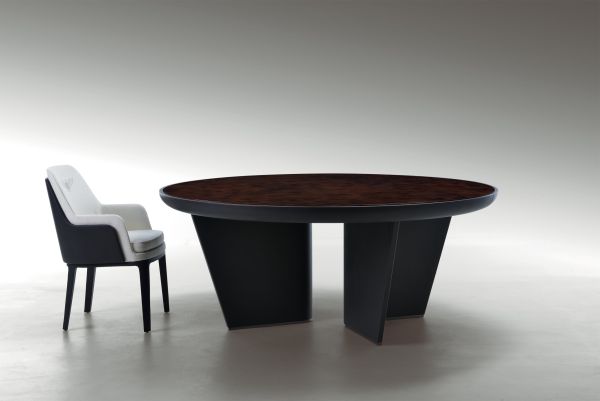 Our previous tryst with automotive furniture took a more 'genuine' turn with Studio Tinman's collection being made from authentic car parts. This time around, the scope have gone back to the purist style form, with exalted automaker Bentley introducing their newest furniture range named 'Bentley Home.' Touted to be inspired by the craftsmanship and materials used in the interiors of the original Bentley cars, the furniture models combines the high-class essence of pedigree, class and of course exclusivity of the luxury automaker. In terms of design specimens, the collection is broadly divided into sub-categories, including Richmond, Madeley & Kendal, Sherbourne & Kingsbridge, Harlow and Canterbury.
The Richmond includes an elegant line of seats, like sofas, chaise longues and armchairs. All of the items are defined by external veneer finish or leather draping, while their inner structure comprises of linen or fine cashmere velvet. The Madeley & Kendal on the other hand entails a round or an oval table crafted from curved wood panels with support legs made of steel. The accompanying chairs are further bedecked with leather and Bentley logo.
As for the Sherbourne & Kingsbridge line, the collection comprises of tall and short leather-coated cabinets with veneered facades. While the Harlow line constitutes a modernistic table with onyx surface and sturdy steel metal structure.
Finally, Canterbury line consists of a full fledged bed with a big headboard and fabric coated structure. According to Bentley, the shapes are 'soft and convoluted', which forms an aesthetic balance with informality of its contemporary quality.
Via: BentleyMedia