The most difficult part of being a parent is to be able to smuggle Christmas gifts inside the home to keep Santa's reputation in children's minds. One thing that will be on everyone's mind is to present their loved ones a gift that's special this festive season.
Christmas is a season of joy, gifting, and reunion. A home decor item that looks great will indeed be a very pleasant surprise to your family members and friends. Here are some of the finest home decor gifts for Christmas that will add to the grace of one's interior along with getting you praise for a perfect gift.
Epoxy Resin Cutting Board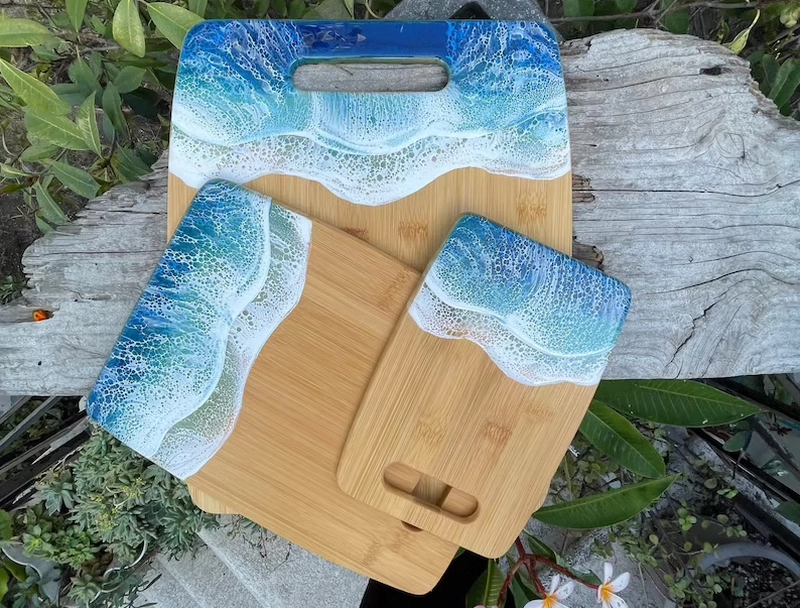 Most of you won't associate with how a cutting board can be a home décor gift. But this is not your regular cutting board. This cutting board is completely handmade and has splashes of ocean waves on its surface. It is made of epoxy resin and bamboo wood.
Price: $26
Whiskey Barrel Coaster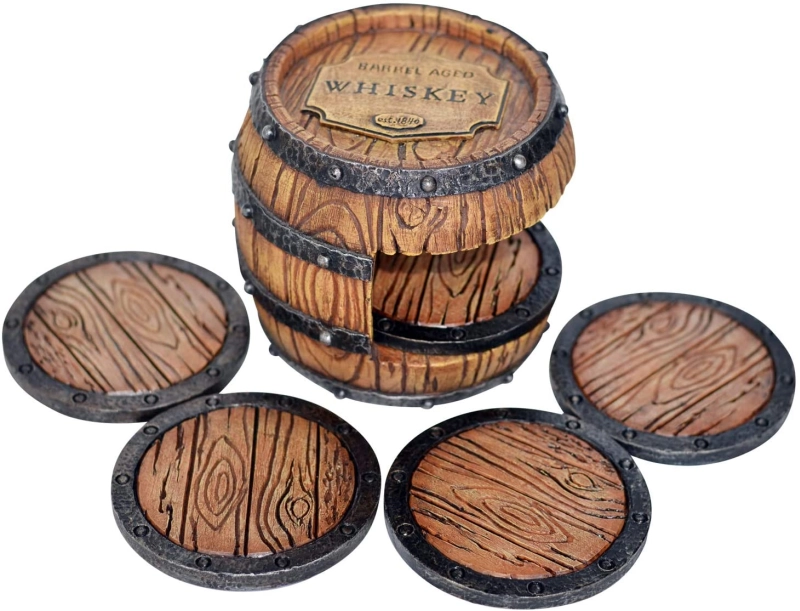 Pine Ridge has introduced a whiskey barrel coaster for your dining. However, don't be shy to use it in your backyard too. This will be a great home décor gift for your family or friend. The cork on the back of the coasters protects the table from unwanted stains and scratches.
Buy: $27
Curved Glass Candle Holder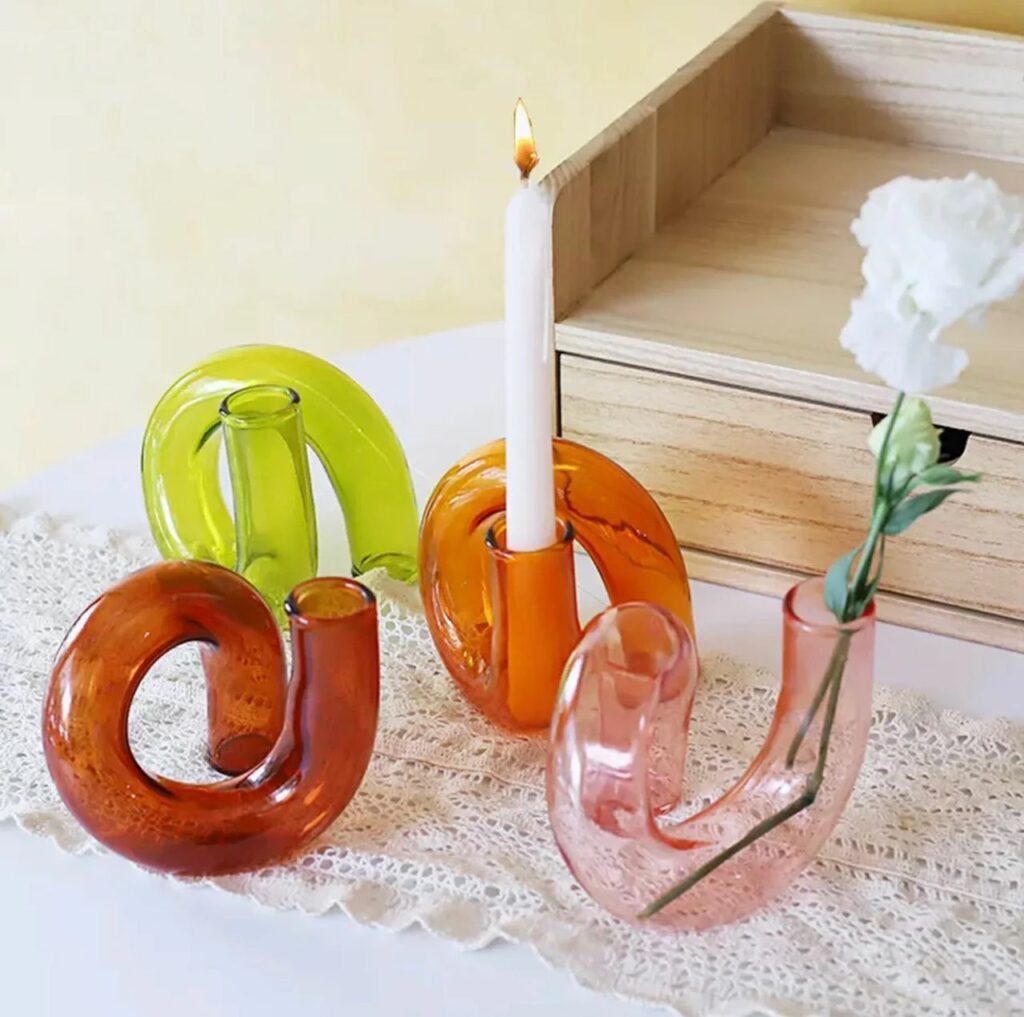 Bring home these beautiful Scandi-style curved glass candle holders this Christmas. These candleholders are made of brown glass and look beautiful, and minimalistic. These candleholders can feature in your living area, hall, or even bedroom. You can also use them as plant vessels.
Buy: $31
Segreto Planter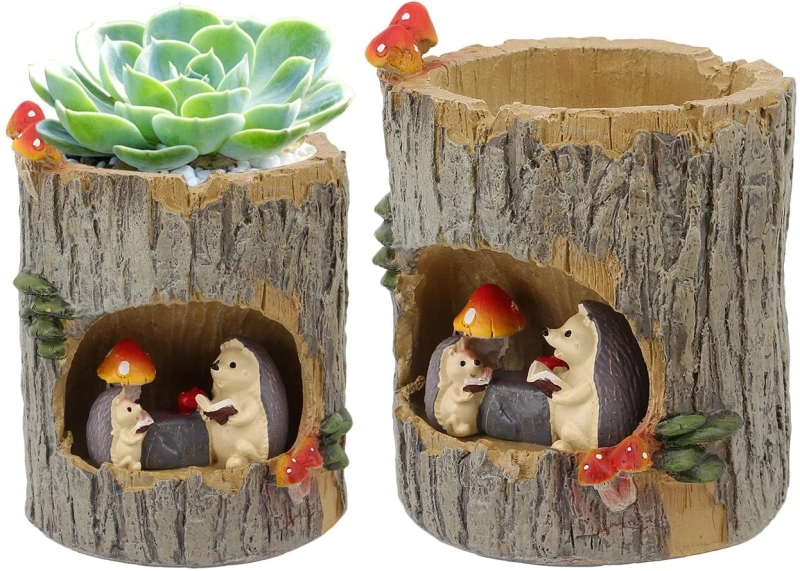 Made of ceramic, Segreto creative plants pot will be a perfect home décor gift for Christmas. What makes this planter special is a large hole in its belly housing two cute toy hedgehogs. Additionally, there is a hole at the bottom that functions as a drainage and ventilation port. It is most suitable for work desk, bookshelf and can also be placed on your dining table.
Buy: $21
Mixology Bartender Kit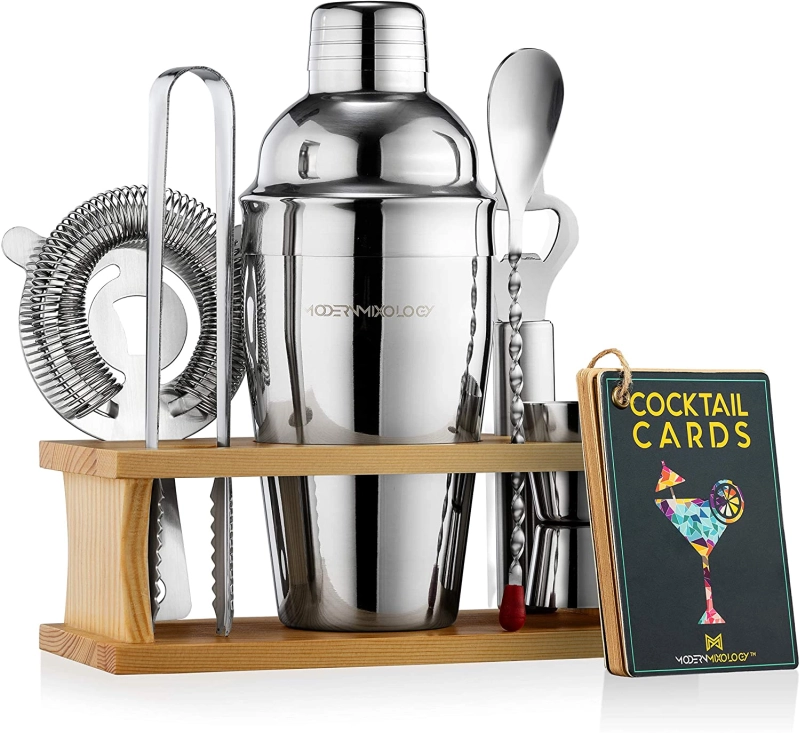 I bet you are a fan of those social media reels where those bartenders make classy drinks using these apparatus. Now, you can also feature the same set of tools in your minibar. Modern Mixology bartender kit is something you should plan on buying this Christmas. It comprises of Martini shaker, mixing spoon, ice tongs, bottle opener, and much more.
Buy: $34
Cactus Candle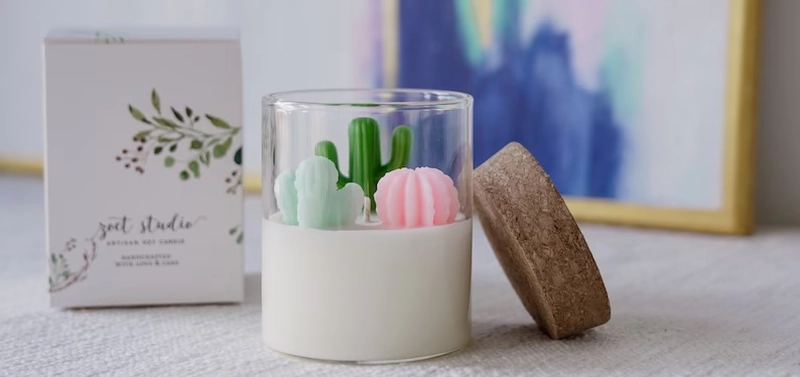 These little candles are cute and perfect Christmas gifts. The base of the candle is made of pure soy wax. The three-piece cactus soy will remind of deserts. These look so elegant and classy that you would never want to light them.
Buy: $25
Wall Grid Gold Photo Display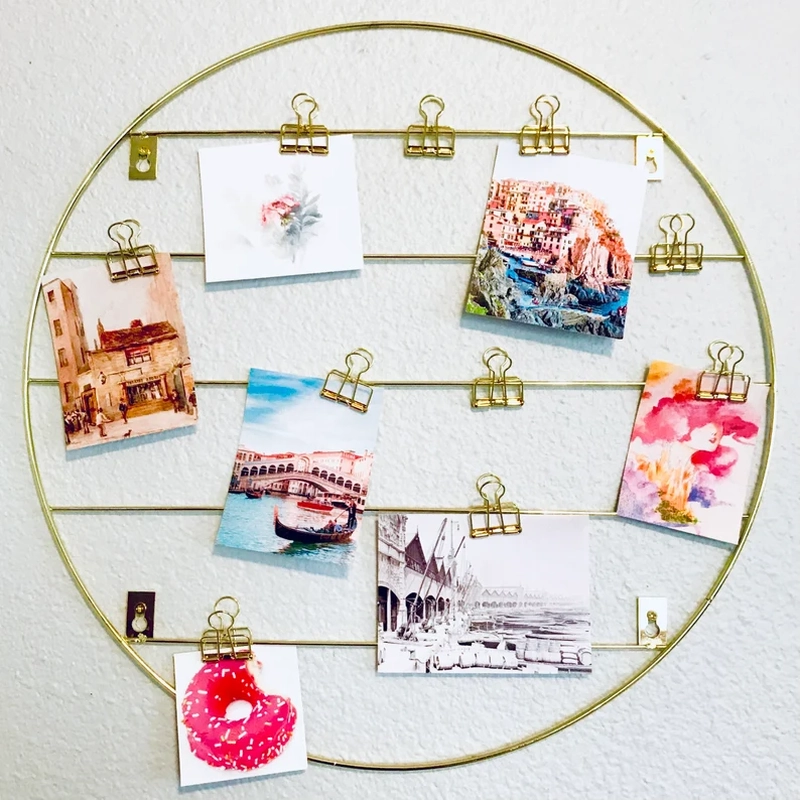 A wall frame won't be a bad idea when it comes to interior décor. Get this round wall rid gold photo display to your home and cherish all the warm memories from the past. The frame features strings and clips to cast your photograph on the wall.
Buy: $35
Terrazzo Oval Tray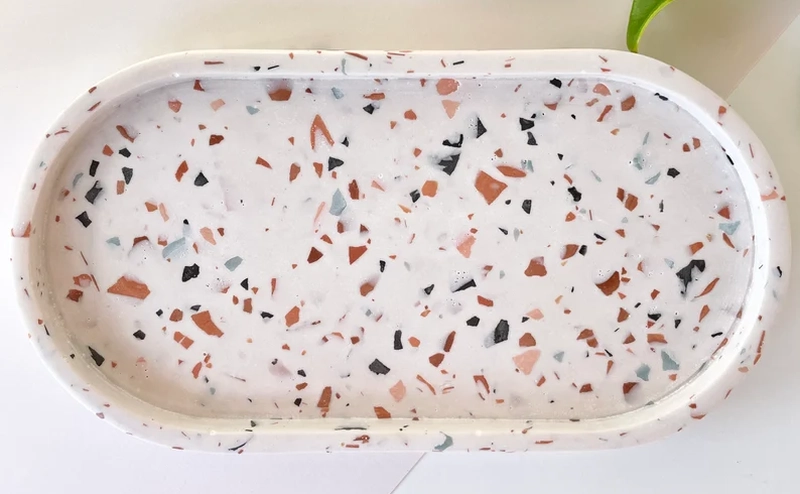 It reminds me of Oval cricket ground in London, England. The tray can be used for multiple purposes whether serving food, drinks or holding candles and plants. However, it is not recognized as dishwasher safe, it must be cleaned with a damp cloth.
Buy: $23
Wicker Laundry Basket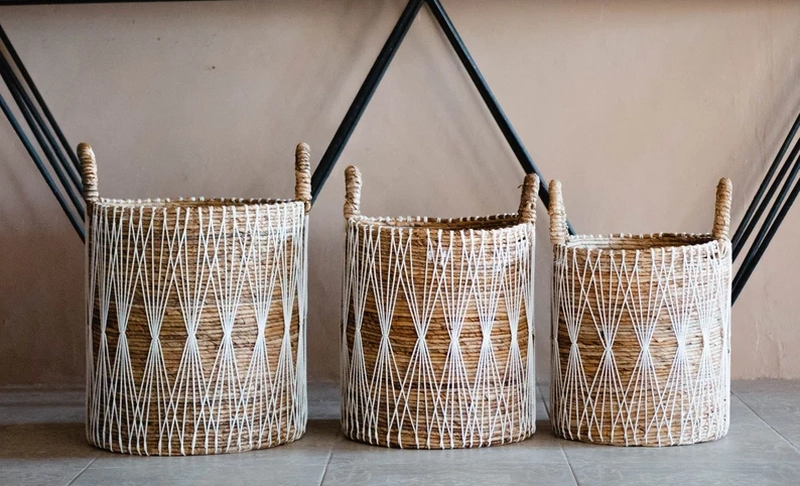 These Manduro baskets are made of banana fiber and come in three size configurations. They are most suited for gathering apples but you can use them as laundry baskets. Every basket has two handles made using the wicker technique.
Buy: $48
Macrame Wall Hanging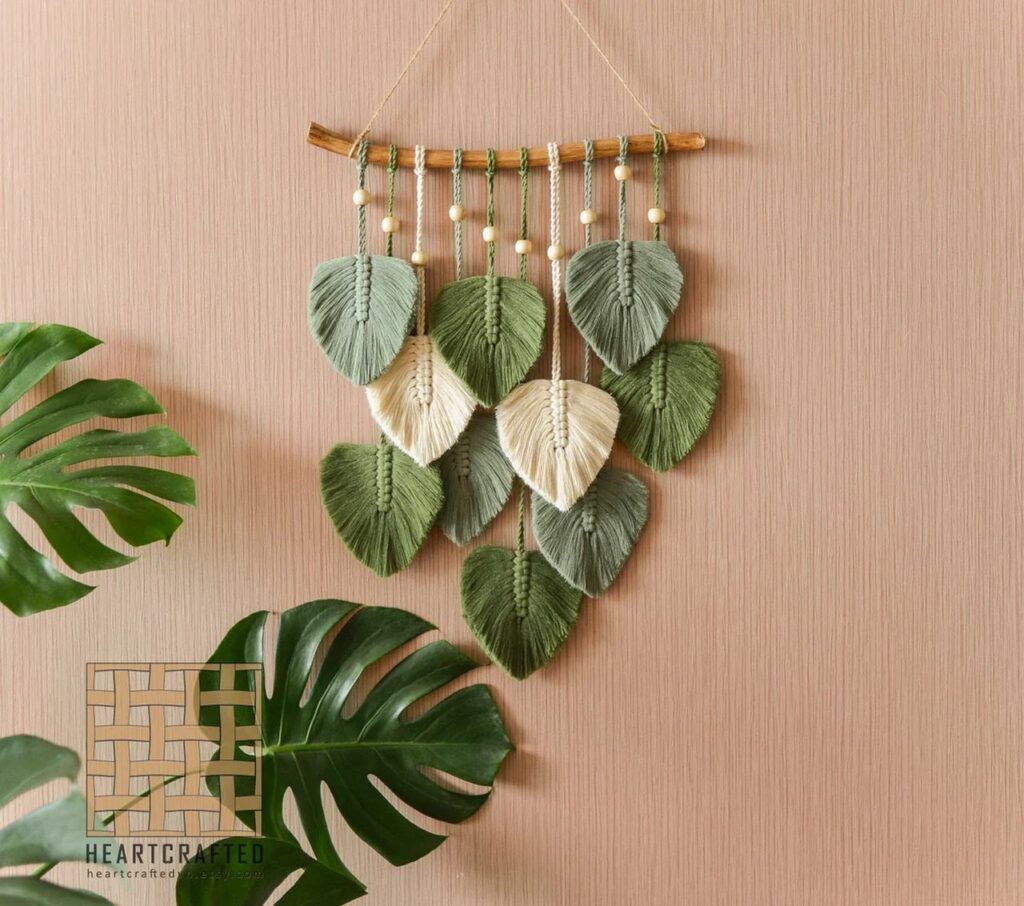 Macramé wall hangings are usually the first choice of those who want to decorate their home interiors in boho style. Made of cotton and well supported by wood, these macramé wall hanging in shape of leaves would look great in your living room.
Buy: $25
LED Moon Lamp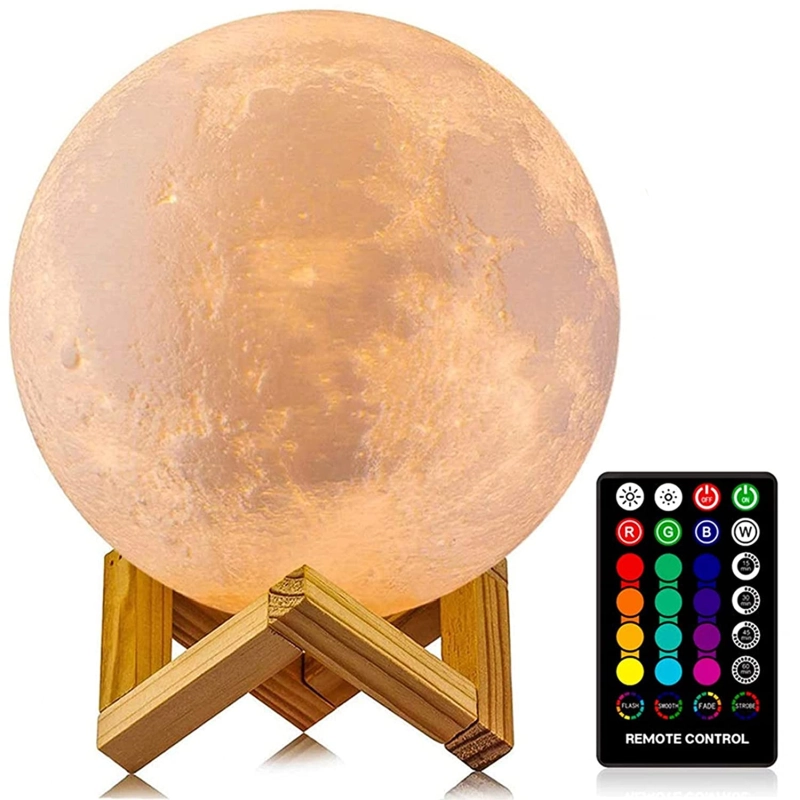 A Moon lamp with a diameter of 4.8 inches will add a spatial aesthetic to a room. Silently, place this table lamp on any tabletop and see the magic unfold. It is made using 3D-printing technology. The item has a nightlight with 16 colors that can flash or fade or strobe. The moon lamp comes with a built-in rechargeable battery and can be operated via remote.
Buy: $23
Also Read: Concrete Items to Gift Your Loved Ones This Christmas
Ombre Teal Wall Clock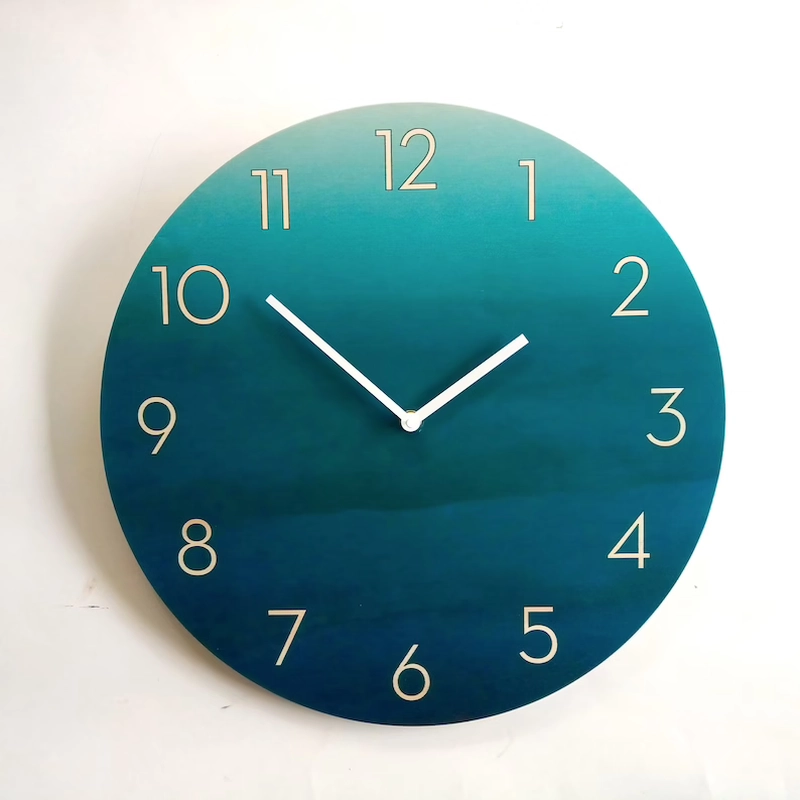 Wall clock is a superb gift. It also works as a great filler in the middle of other home décor items. This wall clock is made from sustainably produced radiata pine plywood and can be placed anywhere from the living room to bedroom.
Buy: $35
Glass Dome Oil Diffuser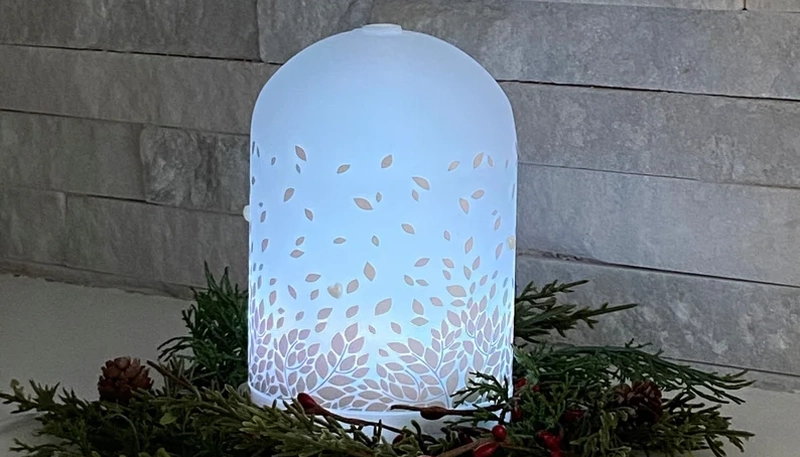 This aroma diffuser comes in the shape of a frosted glass dome with an acrylic base. The diffuser comes with 0.5 oz "Eternal Life" concentrated fragrance oil.
Buy: $30
Stackable Wine Racks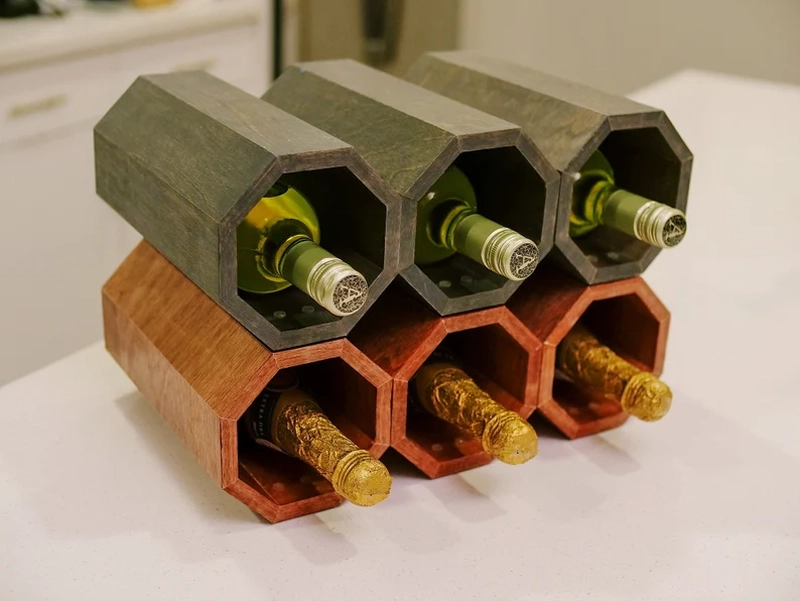 These octagon wine holders will be a terrific addition to your kitchen. A stackable wooden wine rack can be placed in a corner of the countertop and you can grab a drink whenever you like. The item is completely handcrafted using walnut and birch wood.
Buy: $27
Case-Mate Wireless Charger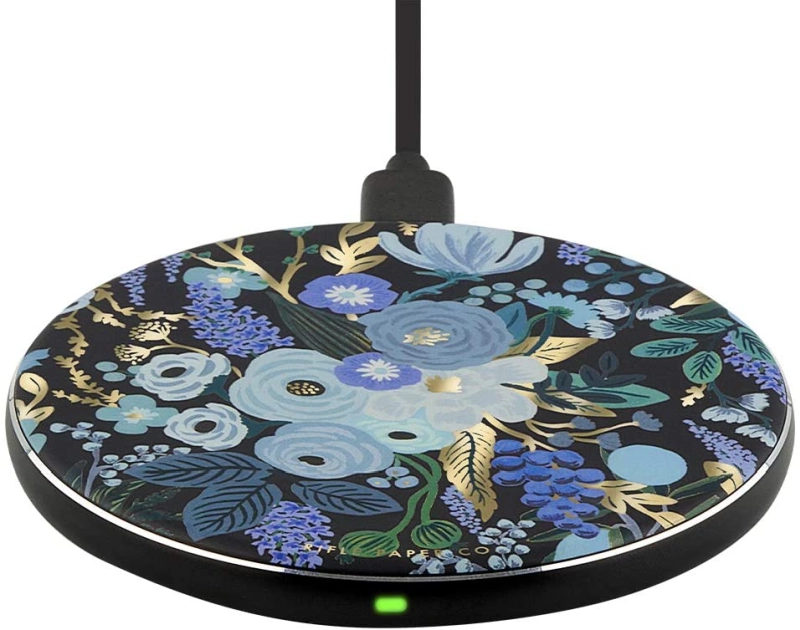 I know you are confused about how can a charger be a home décor item. Rifle Paper has introduced a Power DISC wireless charger that has the capability to charge all Qi-enabled devices. The disc not only charges your devices but also adds to the décor of a room.
Buy: $60
Faux Fur Rug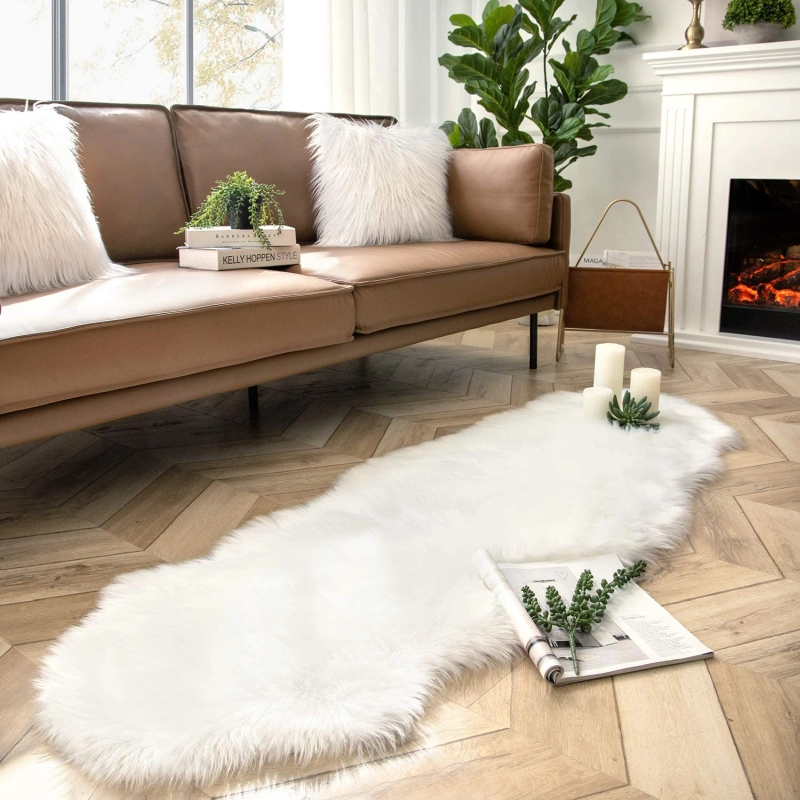 Imagine a plot case scenario where you are sipping wine and witnessing snowfall from the nearby window. Your feet are cold and this is where the rugs come into play. These fluffy rugs are rectangular in shape and made of faux sheepskin fur.
Buy: $36
Wooden Wall Shelf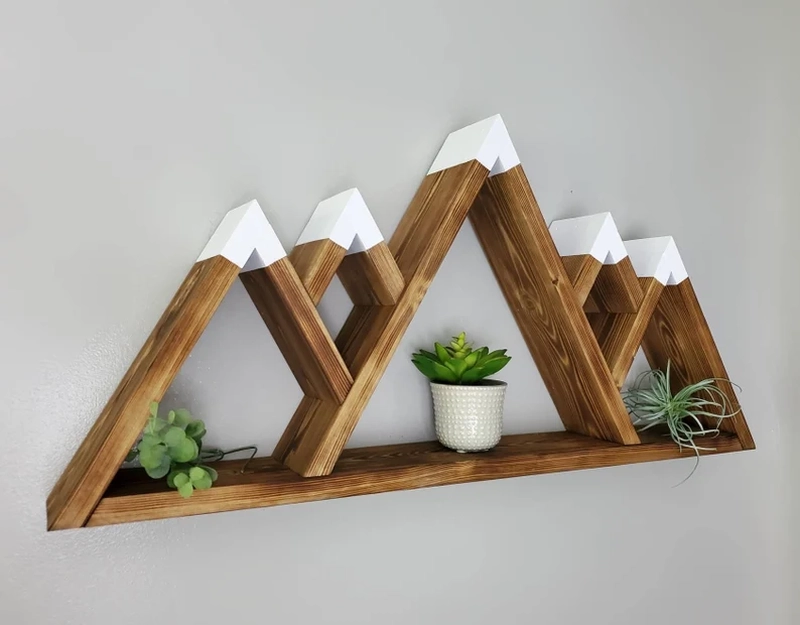 No matter how strange this may sound, but a wall shelf makes a really good gift for Christmas. The five-peak mountain shelf is painted white on the top to give an essence of snow-capped mountains. It can be used to keep planters or any other decorative items.
Buy: $78
Cookie Shaped Pillow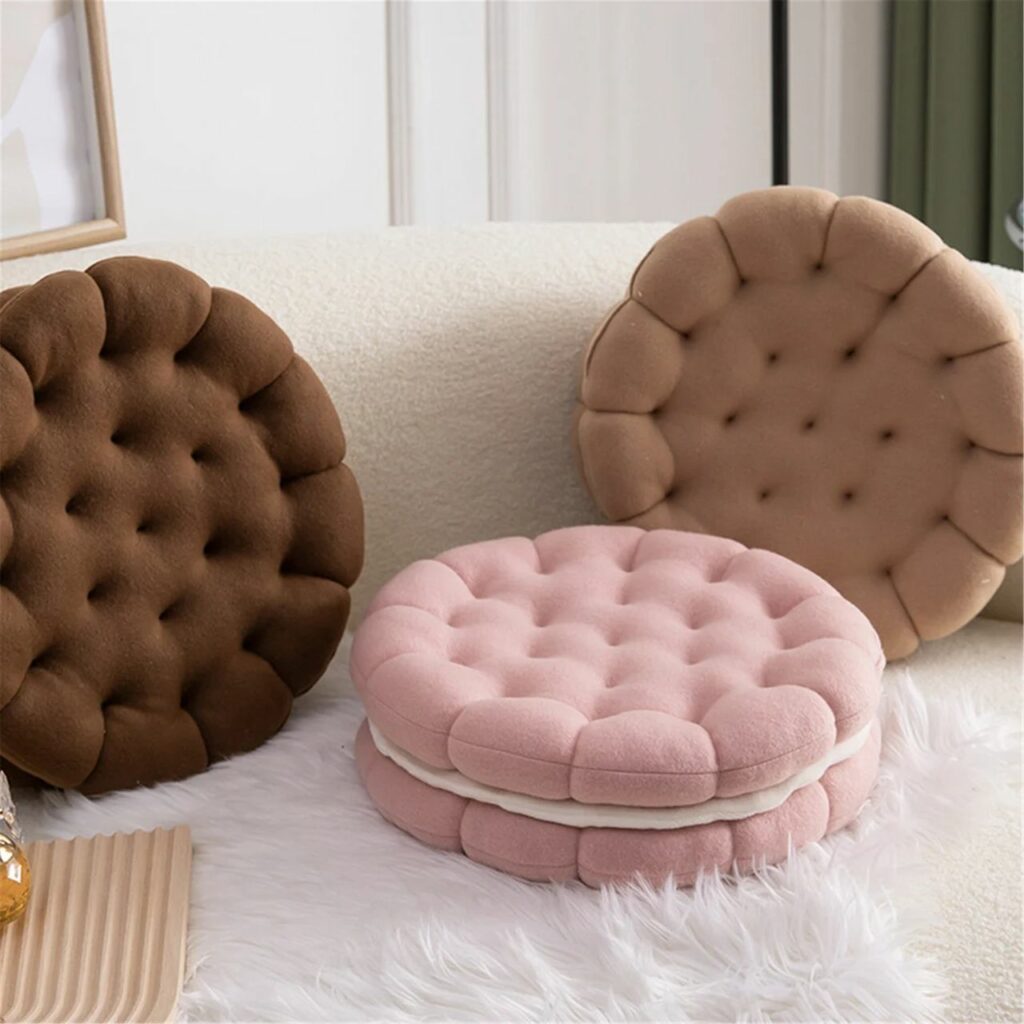 Add a delicious delight to your bedroom with these cookie pillows that are completely handmade. Made of velour, these pillows are soft and will look great on the couch or bed.
Buy: $24
Personalized Pillow Cover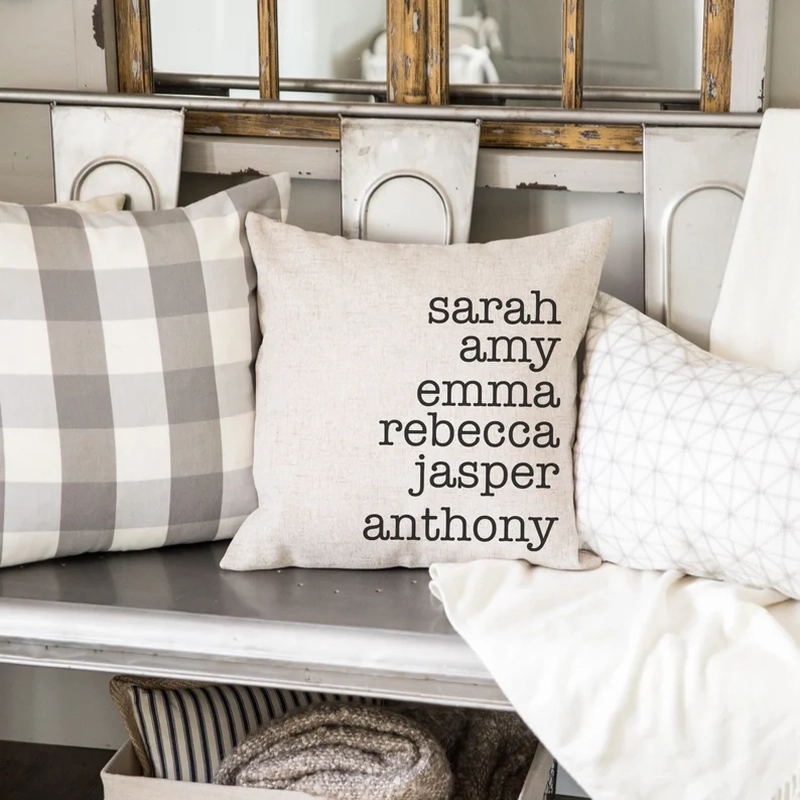 Choose your girlfriend's name, sibling name, or every member of your family and it comes printed on this amazing pillow cover. These personalized pillow covers can be a centerpiece of the sofa or couch. The cover is around 18 inches long and wide.
Buy: $15
Gnomes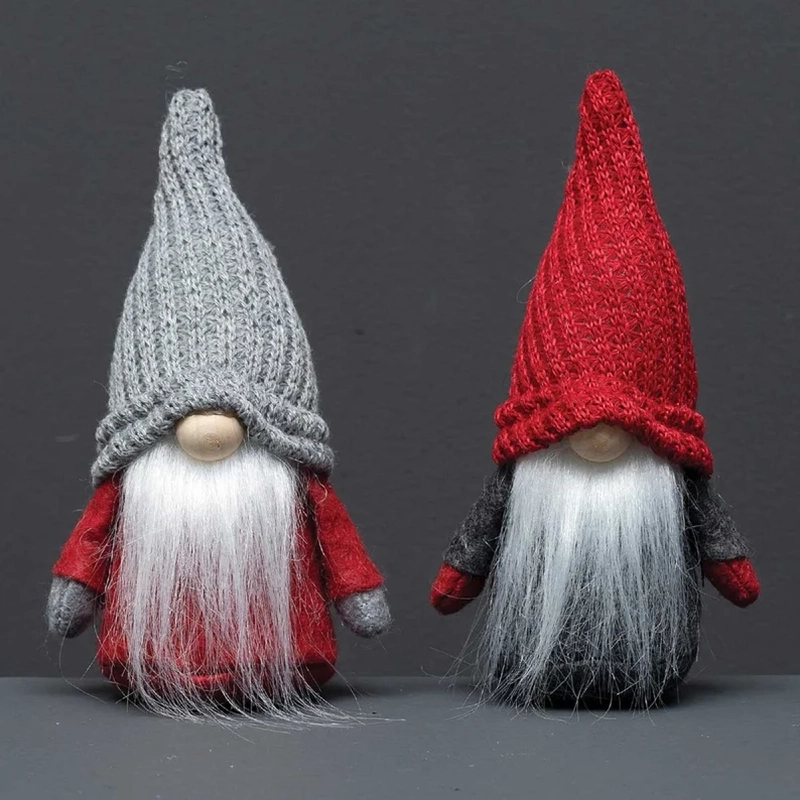 If you are still not over Halloween gnomes, here are Christmas gnomes made of cotton and polyester. These two cute little gnomes will be a great gift that can be placed anywhere from the shelf to a tabletop.
Buy: $12