Concrete is not only for constructing buildings, it has also emerged as a creative design material over time. It is used to create decorative and functional pieces for the home or office. These minimalist, industrial-style concrete pieces are getting more and more popular, and homeowners are looking for such rugged and sophisticated decor items.
So, instead of buying something ordinary, you can gift a concrete item to your loved ones. From a concrete salt container to a geometric hanging lamp and flower pot, here are some of the best concrete accessories for home decor you can buy online.
Concrete Planter Pot
This tiny concrete flower pot is ideal for succulents and small indoor plants. Moreover, it can also be engraved with personalized text and images.
Buy: $23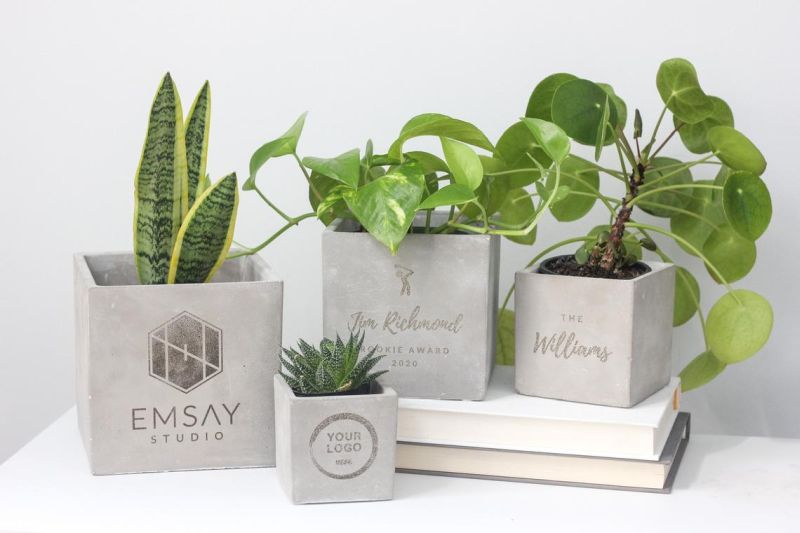 Brain-shaped memo holder
This concrete memo holder features a detailed structure of the cerebellum. At the center, there is a fine space to showcase photos, business cards, and other stuff in a fun manner.
Buy: $26

Diamond concrete candle holder
Designed by Henrik Ilfeldt for Korridor Design, these diamond-shaped candle holders are made with a blend of cement, concrete, and color. Besides holding candles, these tiny pieces double as stylish decor objects.
Buy: $20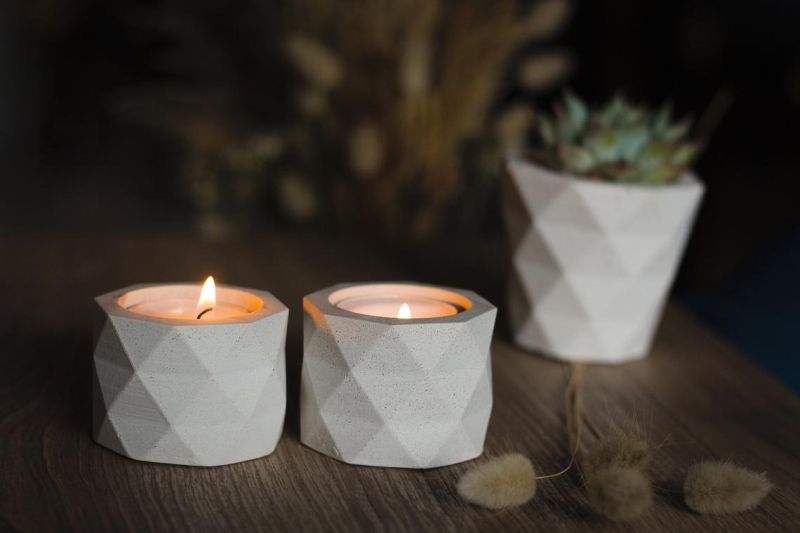 Concrete ashtray
Made from cement concrete, this geometric-shaped ashtray is really attractive and unique. It comes with a metal inner case for easy cleanliness after use.
Buy: $14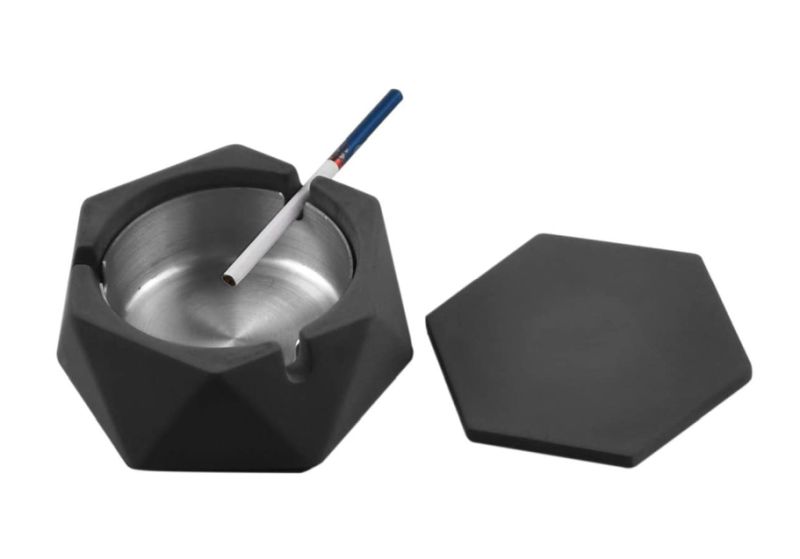 Concrete salt cellar
Add industrial-style flair to your kitchen with this concrete container that has a woven rattan lid. The finish is stunning and aesthetics are modern. It comes with a cork base.
Buy: $34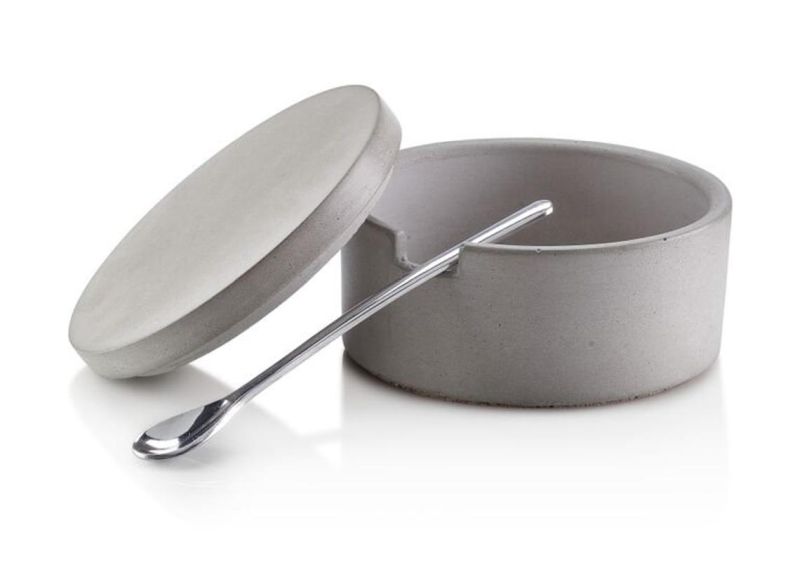 Concrete soap dish
Handcrafted from cement and recycled stone dust, this rectangular soap dish is a perfect gift for people obsessed with concrete home accessories. It is designed with a removable modular stainless steel insert to protect the concrete base. The cork base adds a perfect contrast to it.
Buy: $15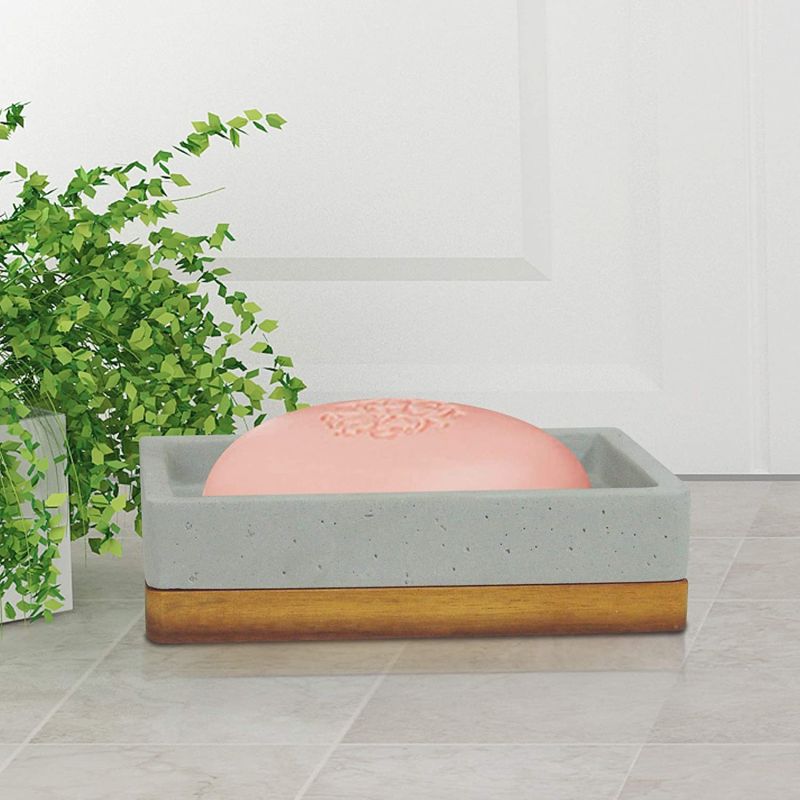 Concrete door stopper
Designed with a combination of concrete and metal, this accessory is heavy enough to keep the door open and comes with a rope handle for easy handling. It is available in three different colors.
Buy: $35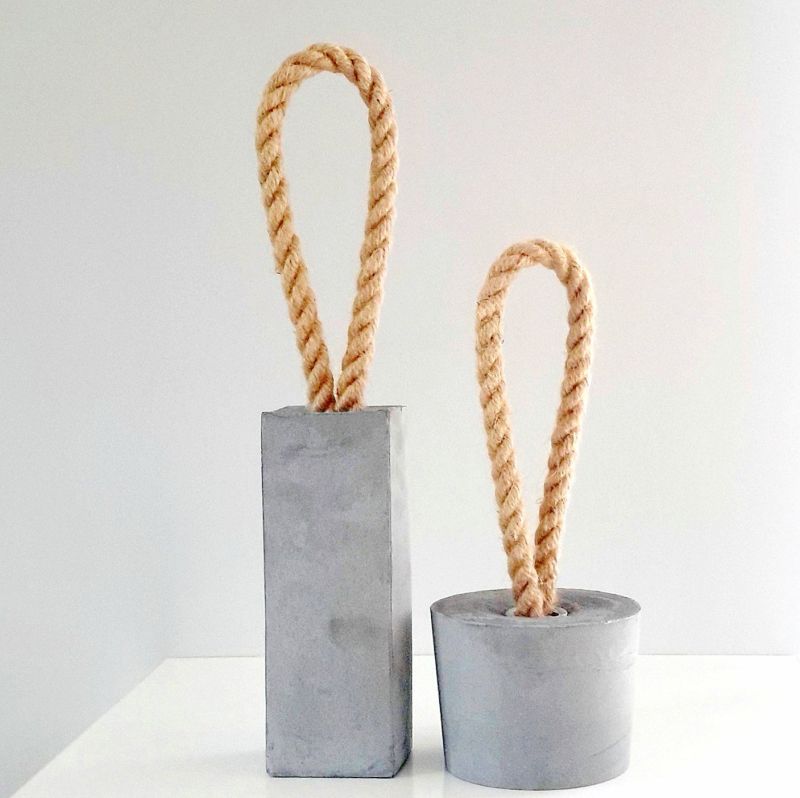 Angle 33 Concrete wine cooler
This concrete wine cooler is a cool gift that will last for years and look great on the table or inside a fridge. It can keep wine at a stable temperature for up to 90 minutes.
Buy: $66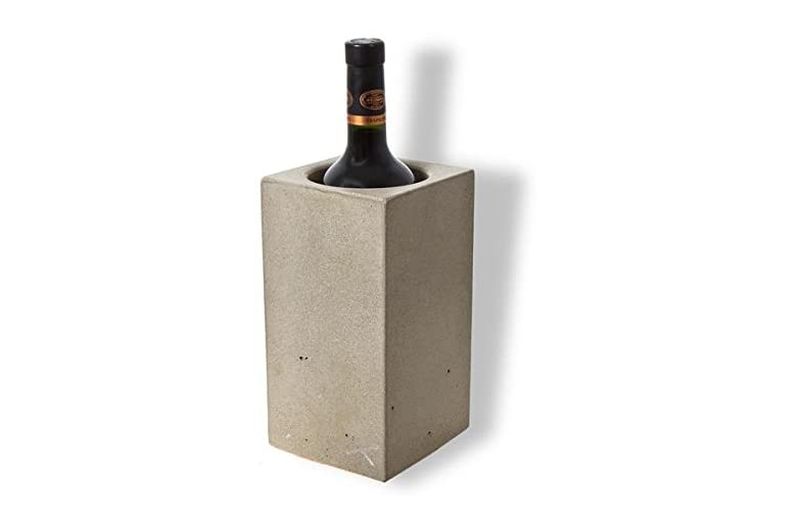 Also Read: 25 Concrete Speakers that Promise Best Acoustics and Longevity
Concrete shelf for toilet paper rolls
Entitled Cloud L, this toilet paper wall rack is made from concrete. It can display toilet paper rolls like a piece of art.
Buy: $155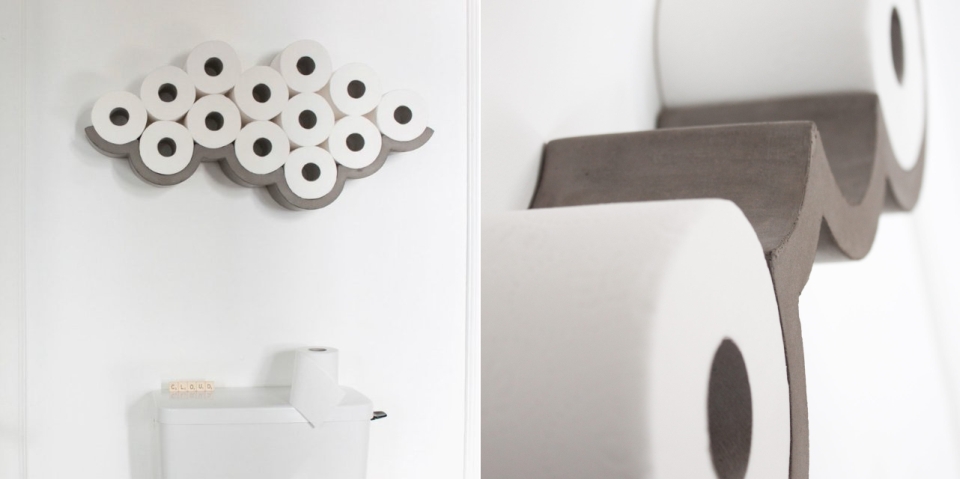 Concrete wall clock
This circular wall clock is made out of cement and has a leather strip for hanging. It will be a stylish addition to the living room or balcony.
Buy: $117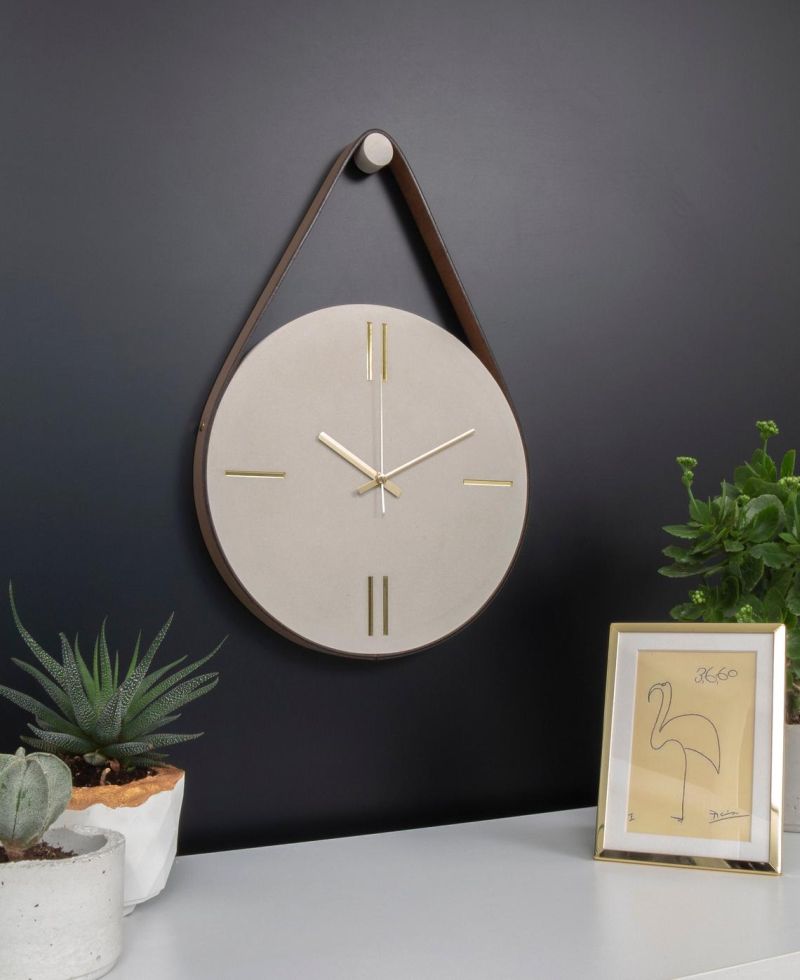 Concrete table lamp
Featuring a round concrete base paired with grey fabric shade, this industrial-style table lamp will be a cool addition to any room. It comes with a 40W Type B candelabra base bulb.
Buy: $16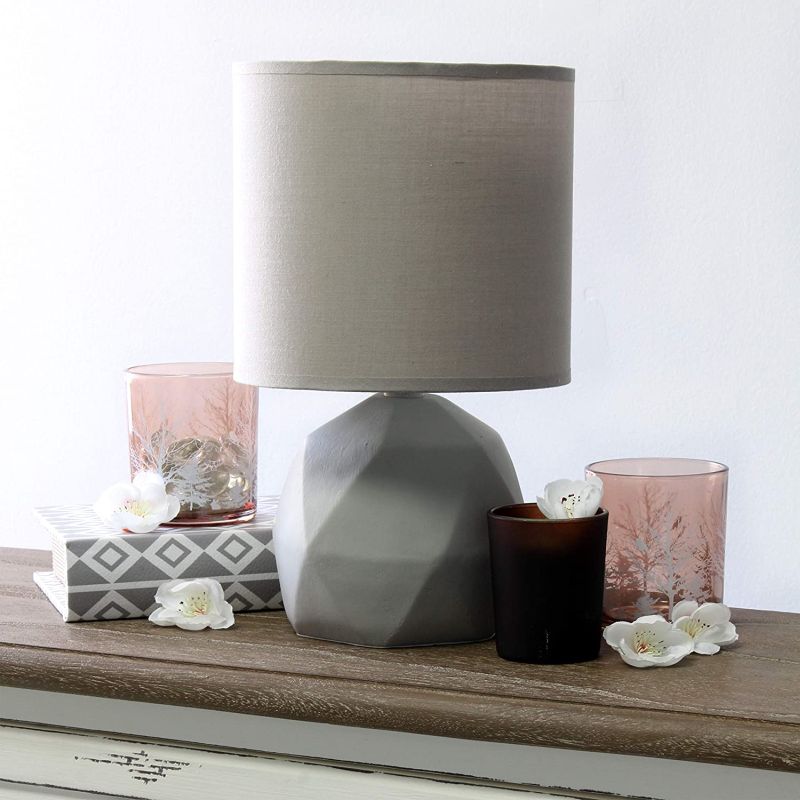 Concrete pendant lamp
This uniquely designed hanging lamp is made from concrete and boasts gemstone-like patterns on the outer surface. It combines noble gold with rough concrete, forming a timeless and exceptional designer lamp. The high-quality gilding on the inside radiates a pleasant warm light.
Buy: $208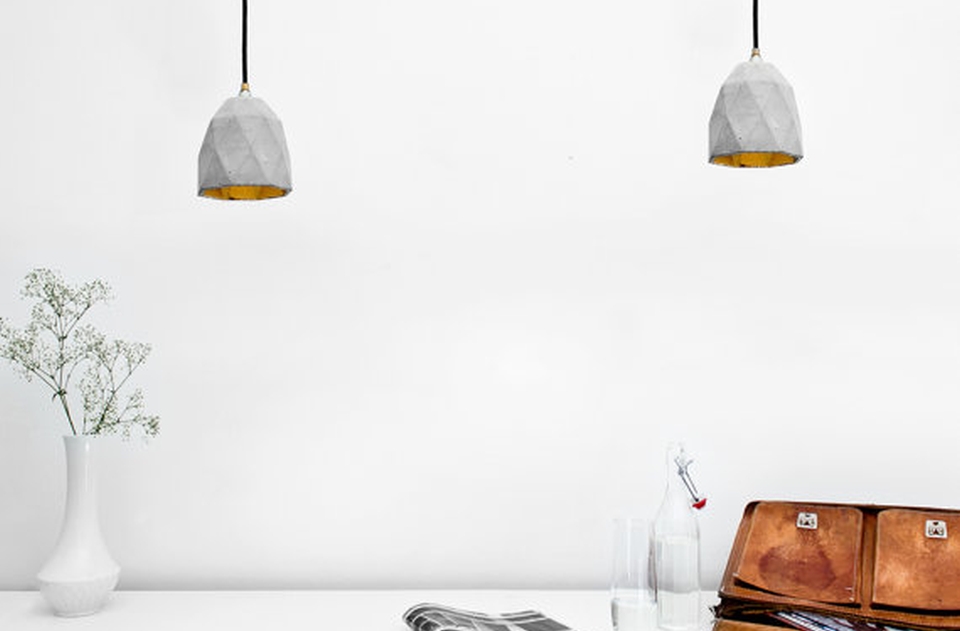 Concrete smartphone loudspeaker
It is a cone-shaped loudspeaker that will enhance the original sound of a phone. Just put the phone in and you are in for a music party!
Buy: $50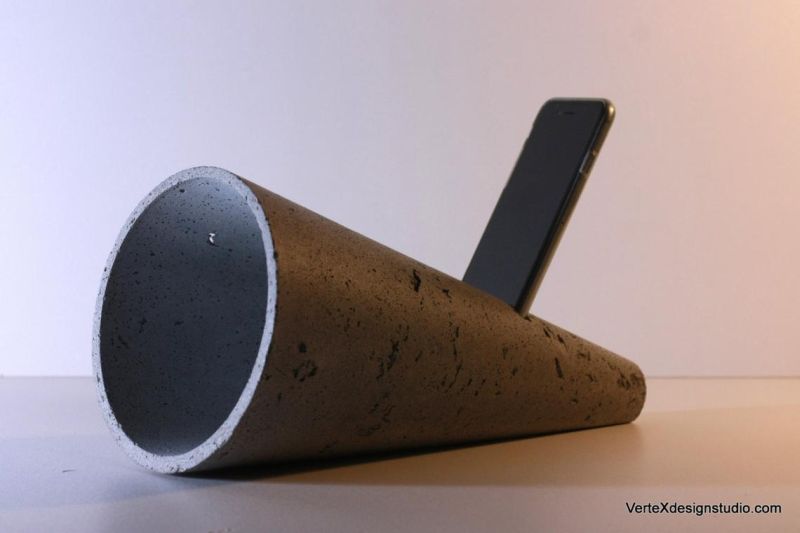 Smooth concrete holder
This concrete cup has thin walls and an angled top lip. Coming in three different colors, it can hold toothbrushes as well as other bathroom accessories in a minimal way.
Buy: N/A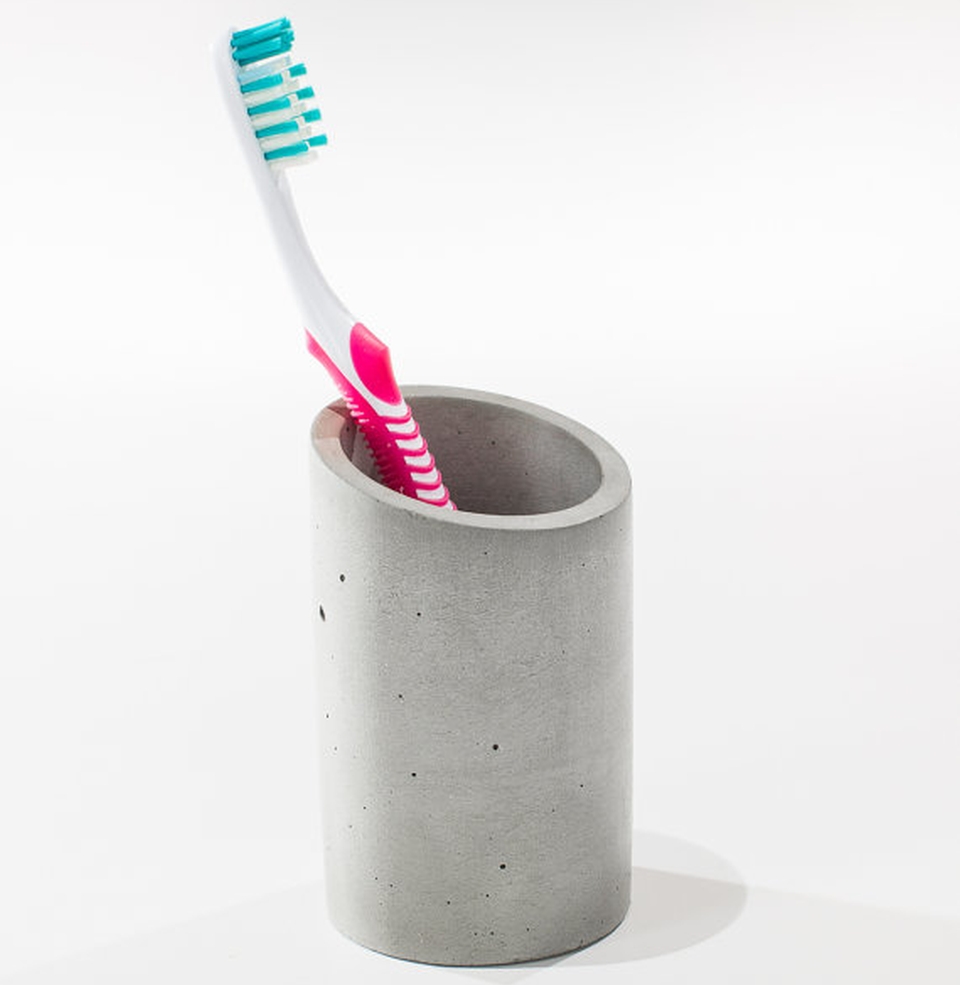 Concrete bookend planters
These solid blocks of concrete are designed to serve as bookends and vases. They are handmade and will add a simple and elegant touch to a room.
Buy: N/A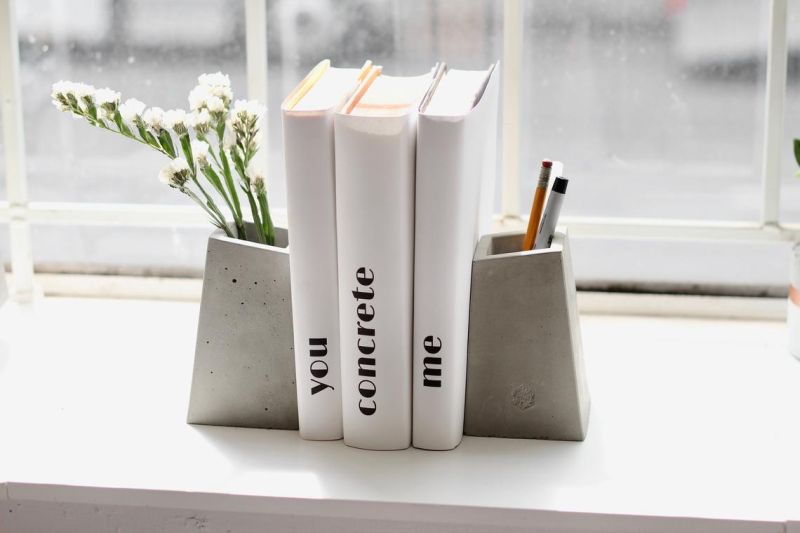 LOGIFACES Concrete Puzzle
The LOGIFACES puzzle comprises concrete prisms and is available in three beautiful colors. Besides the triangle form, you can also join these pieces to create several other forms.
Buy: $95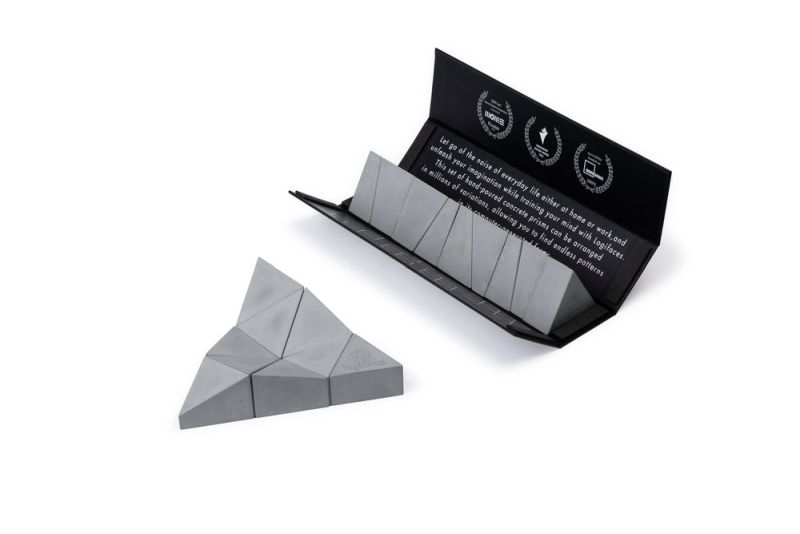 Whichever concrete accessory you choose from the list, the texture of cement will seamlessly blend into its surroundings without being too harsh on the modern interior style. The recipient is surely going to thank you for such a wonderful and durable gift.