Want something slightly glam to liven up your room? This comprehensive collection of affordable, modern and high-quality chair design can elevate upon your existing décor scheme.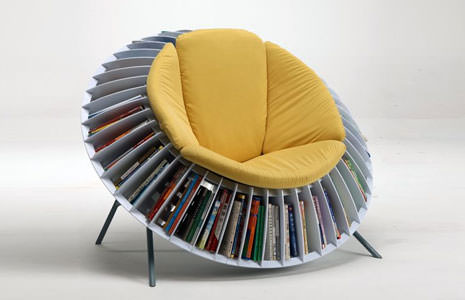 Chairs with built-in storage space is a perfect idea for all those who can't part away from their favorite books. So, here we have a collection of bookshelf chair design ideas that can be deemed as personal libraries conceptualized by genius designers hailing from different parts of the world.
---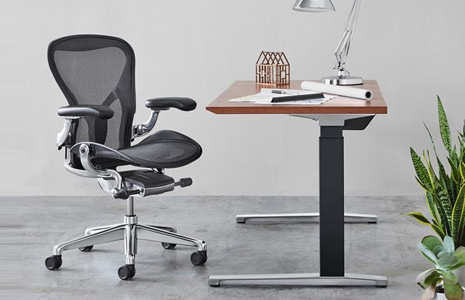 If you are working from home, a comfortable workspace is essential for your body and mind especially in times when going out is not very safe. Setting up a home office that's highly functional and beautiful to look at has become more important than ever. A chair is an integral part of the home office since it keeps your body in a comfortable position while you're busy working all day long. Wondering what is the finest chair that best fits your space and budget? Here's a roundup of 20 best office chairs (in ascending order of price) that are highly functional, comfortable, and great for setting up a perfect home office.
---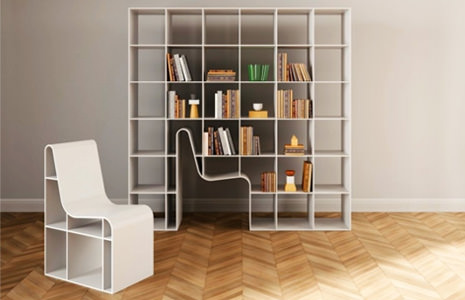 Cleverly designed furniture is the name of the game when it comes to modern homes. The same goes with chair designs which not only garner attention due to their unique appeal but are also a level above most contemporary chair designs. Intuitive design elements give a chair the much-needed face-lift with added functionality. Here is a list of 25 ingeniously designed chairs that will complement your modern lifestyle.
---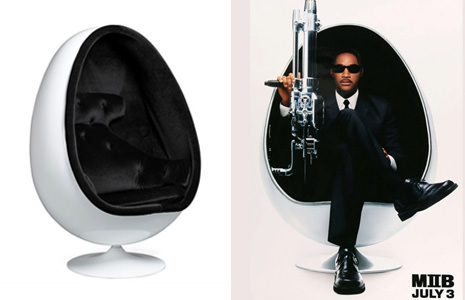 Over the years, various movies and TV shows have included really fascinating chair designs, embellished with extraordinary attention to detail. Who can forget the iconic orange couch at Central Perk in Friends; Ruby Armchair from The Matrix; or the Iron Throne from Game of Thrones? We have compiled a list of 10 most famous chairs in movies and pop culture that have played a significant role in the narrative of the stories.
---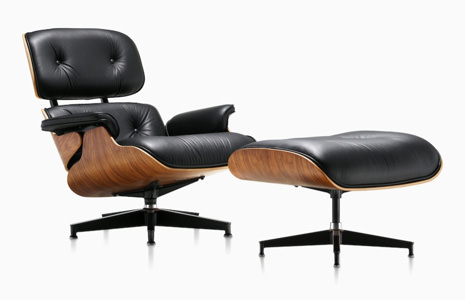 The 20th century was the golden age of "modern chair." In this period, technological innovation and rising flexibility of the masses drove the best of designers to take up the task of re-inventing a simple piece of furniture. This task is still going on, with amazing chair designs pouring into the furniture market. Here are the 21 most famous chairs of all time, showcasing inspirational form and function.
---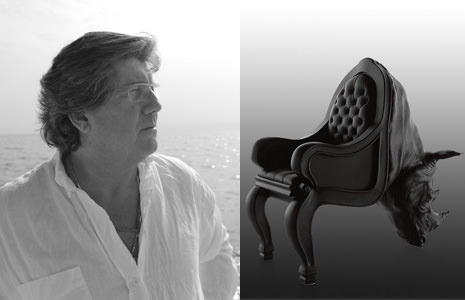 Since we featured the Animal Chair Collection by Maximo Riera, we have been really inspired by the rare sculptures. It took us a while to get in touch with Riera, but when we finally did, we were quick to pounce on the opportunity to conduct an interview with him. In the interview, Riera has frankly talked us through his elation of combining his biggest joys: nature and art to his upcoming animal furniture inspired by Chelonoidis Abingdoni, a turtle extinct last year in the Galapagos Island.
---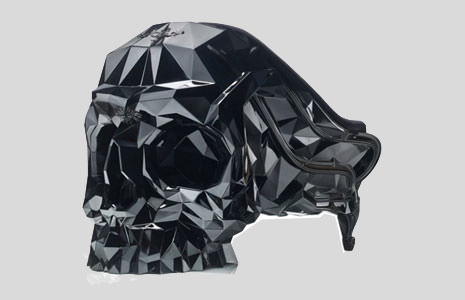 Have a look at these 13 badass skull chairs which are perfect to make your Halloween party the talk of the town. These skull chairs are not only great to keep your Halloween decoration upbeat, but they'll certainly become your guest's favorite spot to click pictures. Well, these skull chairs are not only meant for Halloween only, as you can use them year-round to make your interior look exceptional. So, without further ado let's have a quick look at them.
---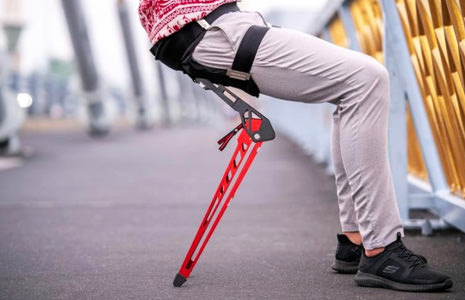 If you have time and some crafting skills, you should try DIY Christmas tree ornaments. These will not only save you money but allow you to add a personal touch to your Christmas tree. Kids and adults can equally participate in making the ornaments that'll go on the tree and make it stand out in the neighborhood. Read through the guide listing different kinds of Christmas tree ornaments you can make on your own.
---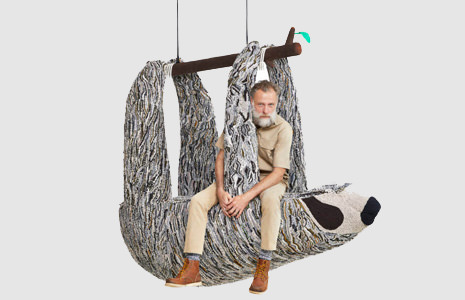 The South African artist Porky Hefer gained extensive recognition for his whimsical, animal-shaped hanging chairs, showcased during the 2015 Design Miami. For this year's event (2018), once again he is presenting another similar project entitled 'Endangered', realized in collaboration with SFA Advisory and Southern Guild. The exhibition, commissioned by SFA Advisory to benefit the Leonardo DiCaprio Foundation (LDF), showcases a collection of seating concepts representing some endangered species.
---
MORE COOL CHAIR DESIGN IDEAS
CHAIR DESIGN IDEAS
Chair design, practical or otherwise, is a broad category item that no home can do without. Rightly then, chair designs have only gotten popular with time. Seeking the opportunity in demand, designers from around the world constantly design and create chairs in various styles, forms and shapes using a range of materials.
Chair, as evident, share an important part in every room. It adds to the style, warmth and comfort of your home. From living room to bedroom, and from home office to garden patio, chairs are a must-have for every space. Choosing a perfect chair design can be a rigorous task; it requires you to take into account every aspect including material, finish, ergonomics and budget. It is also important to consider how the particular chair would fair with other items of interior décor. Chairs form an integral part of any décor largely because a chair communicates status and lifestyle along with emotion and comfort.
Whether you want a chair for the dining room or for your garden, whether it is for the office cabin or simply a lounger for the living room, a chair should look stylish and feel comfortable. To ensure this, designers around the globe have been creating varied chair designs from a range of materials including wood, iron, steel, plastic, ceramic, glass, marble and other innovative materials you can think of. If you're a green design aficionado, you can even get chair designed in recycled material.
A chair transforms an ordinary room into something spectacular, but at times deciding which chair would look great in a particular setting can become confusing. To help you make a worthy choice, we have here prepared a guide of various chair designs, styles and shapes you can choose from.
LOUNGE CHAIRS
Better known as chaise lounge, a lounge chair is long upholstered sofa designed in shape of a chair. It features long curvy design, suitable for you to stretch out your legs comfortably. With its reclining back, it makes for a perfect companion to relax at home or in the outdoors. In French, a chaise lounge is any long reclining chair, and in English chaise lounge literally translates as 'long chair.' So if you want to put your feet up and unwind, the chaise lounge is the right buy. Sure you can do that on any chair, but a lounge chair makes it more comforting and relaxing. Need inspiration for your space, check out the latest collection of chaise lounges and pick your favorite design.
ROCKING CHAIRS
Rocking chair is a traditional definition of comfort and ease. Basically, it is a chair with two curved bands (called rockers) in the bottom of its legs that allow a person to rock back and forth by shifting their weight or pushing gently with their feet. Earlier, these chair design were made of wood and were used by the elderly to read and relax, but over time they have become popular among people of all ages. Today, rocking chairs come in different shapes, colors, and designs and are made from more materials than just wood. Interestingly, rocking chair is synonymous with parenting, like gentle rocking motion can soothe an infant, the back and forth rocking motion of the rocking chair can put an occupant to sleep faster than sitting stationary on an ordinary chair. Lookup our collection and find rocking chairs that look and feel great.
OUTDOOR CHAIRS
Patios, decks, backyards and gardens are popular for a good reason – these outdoor spaces make for an outstanding spot for entertainment and family time. A collective term for patio and garden chairs, an outdoor chair is specifically designed to bring comfort and function to these outdoor spaces. Outdoor chair design is typically made of weather-resistant materials such as aluminum, steel and concrete so that it does not rust. Other popular materials include wood, wicker, etc., but they ask for more maintenance and a preferred lesser. Check out HomeCrux's diverse selection of garden chairs, patio chairs, deck chairs, swings, and more to give a new meaning to your outdoor space.
RECYCLED CHAIRS
Chairs made from repurposed materials such as discarded wood, waste plastic, and used industrial pipes etc. are called recycled chairs. Such chair design can help decorate an eco-friendly house in an equally exciting and stylish way like the chairs made from best of fresh materials. With the rapid increase in demand for green design and sustainable living, designers around the world are showing an inclination toward the trend, transforming salvaged things into recycled furniture. Here you will find beautiful and functional recycled chairs made out of old bathtubs, shopping bags, aircraft parts, etc. The quality of each chair is impeccable and it helps create an environmentally friendly home.
DINING CHAIRS
We need an area within the house where the entire family can gather for a meal or a quick snack. Since this is where the family needs to be seated comfortably, a good size dining table with right amount and size of seating becomes necessary. Dining chairs are thus primarily crafted to be used alongside a dining table for comfort during mealtime. From the design standpoint, the dining chairs are designed from a variety of materials and in many designs. No matter the kind of dining chair design you're looking for, we have exceptionally beautiful and comfortable chairs in our collection to help you spice up your dining room.
LIVING ROOM CHAIRS
A living room is where you relax, and indulge in ways of entertainment. Whether watching your favorite TV show or enjoying a board game, you need to be at your ease. The living room chair design promises to offer you the highest comfort level, while also beautifying your home interiors. It reflects your style and it matches the rest of your décor. To add seating to your living room and to make the living space cozier and inviting, browse through an extensive range of styles and designs right from roomy armchairs to comfortable recliners and choose pieces to pair with your existing furniture.