Decorating your home with ghouls and goblins aren't the only things to give your Halloween party a freaky appeal. You can also throw an indoor Halloween party, decking up your home with freaky skull chairs. Have a look at these 13 badass skull chairs which are perfect to make your Halloween party the talk of the town.
These skull chairs are not only great to keep your Halloween decoration upbeat, but they'll certainly become your guest's favorite spot to click pictures. Well, these skull chairs are not only meant for Halloween only, as you can use them year-round to make your interior look exceptional. So, without further ado let's have a quick look at them.
Also Read: 100+ Chair Design Ideas for Modern Homes
Giant skull armchair by Gregory Besson
How about a stylish skull chair with a high-quality leather seat to comfort your guest for a Halloween party? Parisian designer, Gregory Besson created this armchair to look like a human skull. Although the designer has made many skull objects, this giant armchair is a true masterpiece and seems more attractive in any interiors. Made using high-quality fiberglass, the 20 cm tall, 90 x 86 cm long, and wide skull chair is available in three appealing colors – white, gray, and black carrying a hefty price tag of US$35,000.
The white chair comes with a glossy black leather seat with 90 skull buttons of black color, whereas the black chair has a fully black seat with 90 silver skull buttons. You can also buy a chair with golden artwork on the outer surface. If you don't like leather, there is also an option to choose the faux wolf fur seat.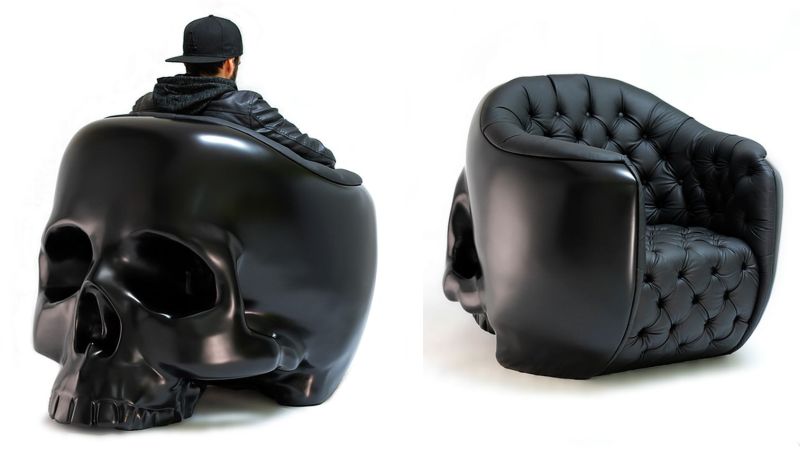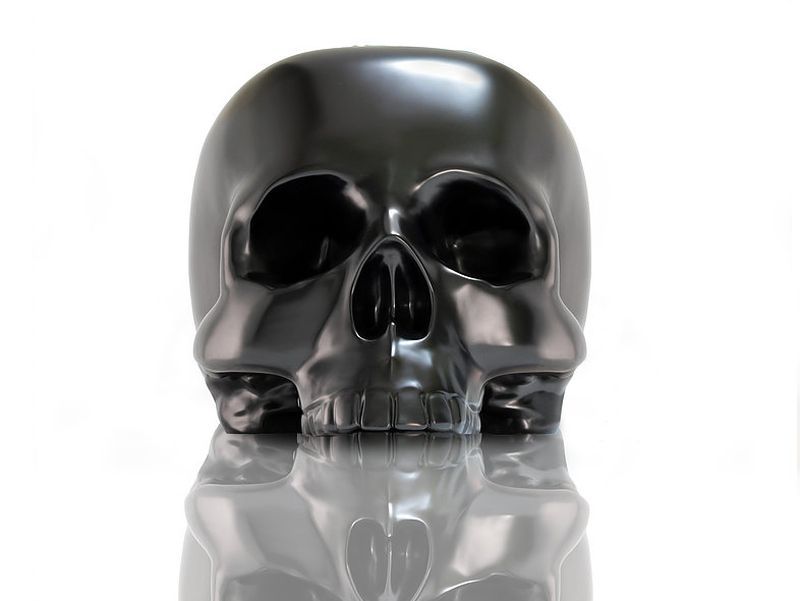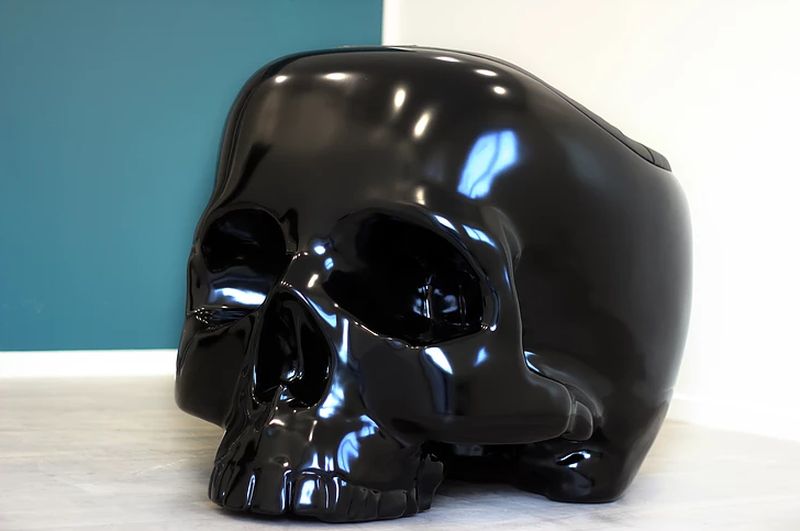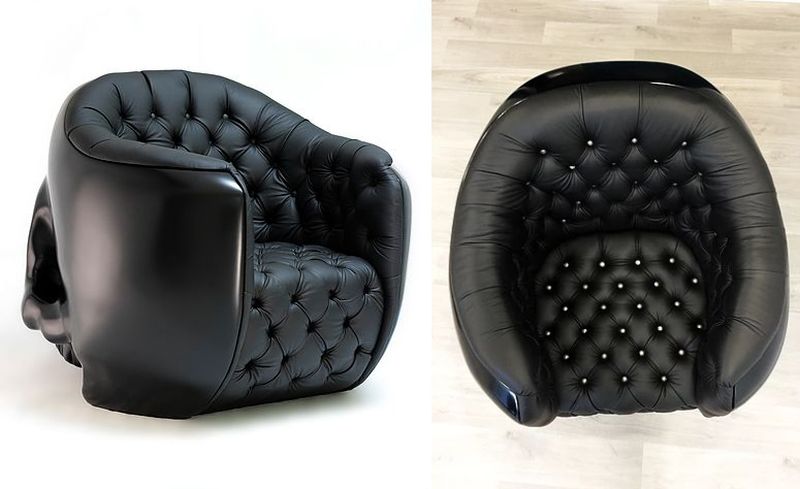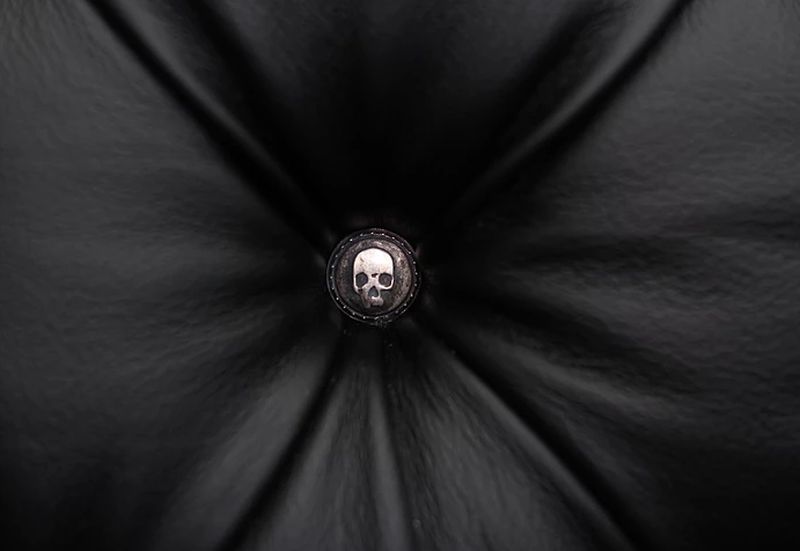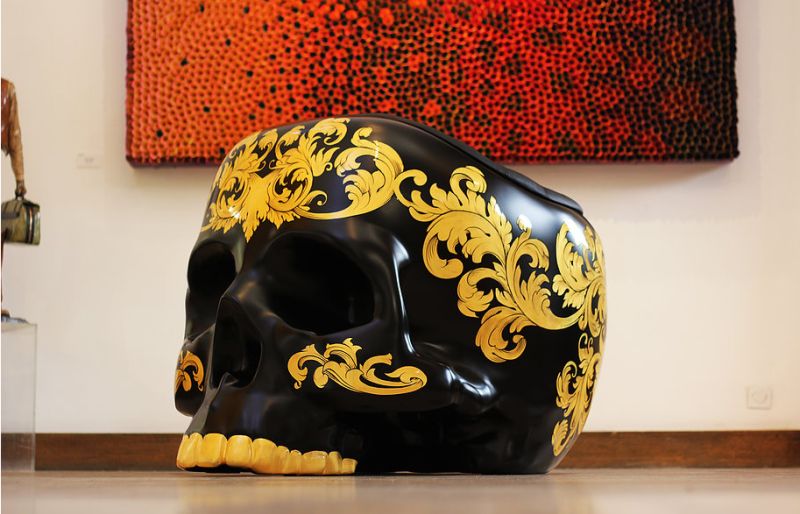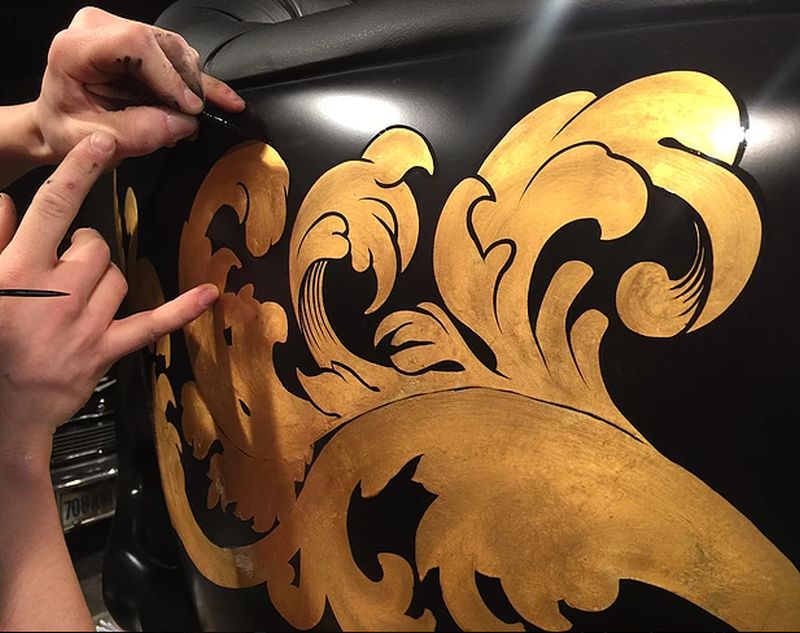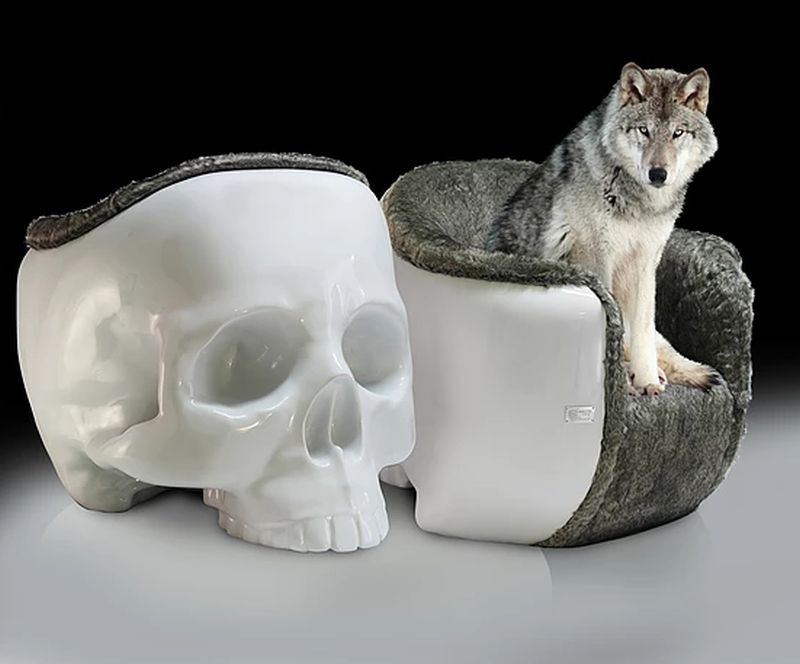 The angular skull armchair by Harrow
This angular skull armchair by Harrow is a great pick to make your Halloween party a big hit. Since black goes well with most of the interiors, this geometric chair is a great deal to provide your interior an exclusive look. You will fall in love with its angular design and fine cuts making it an intimidating skull. Handmade using fiberglass, leather, and fabric, the gloss finish skull chair looks as if it is made of black diamond.
You can also buy it in a gold finish. The great thing is that you can pre-order and ask the manufacturer to customize it according to your room size. If black and gold is not the color to match your interior, you can buy it any other color of your choice for just US$1,660.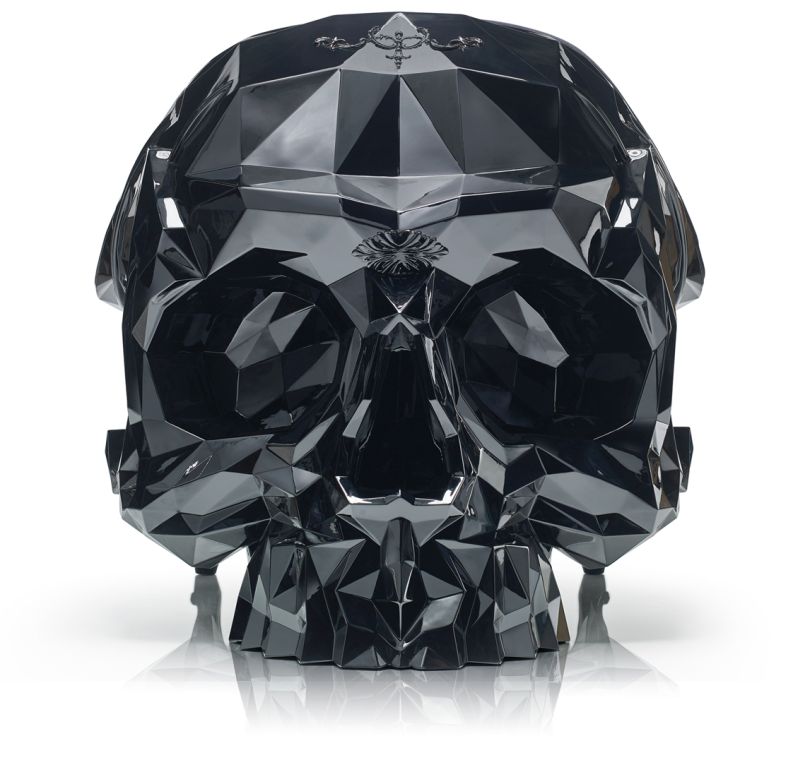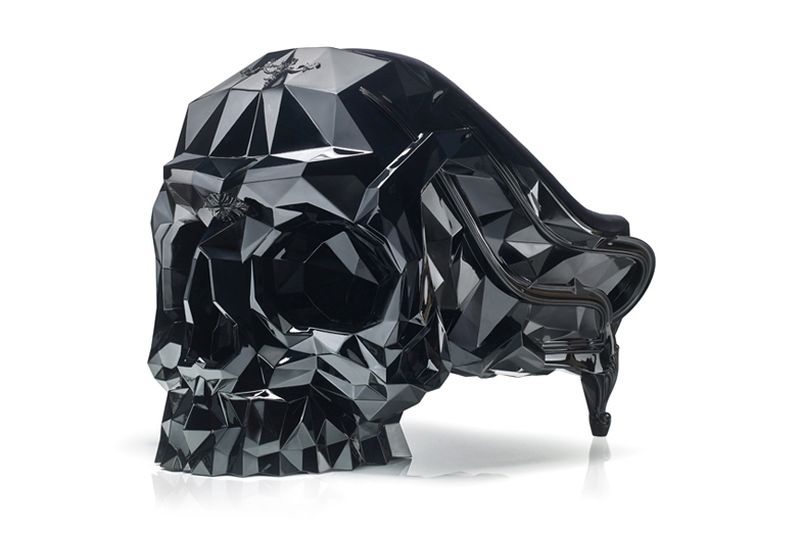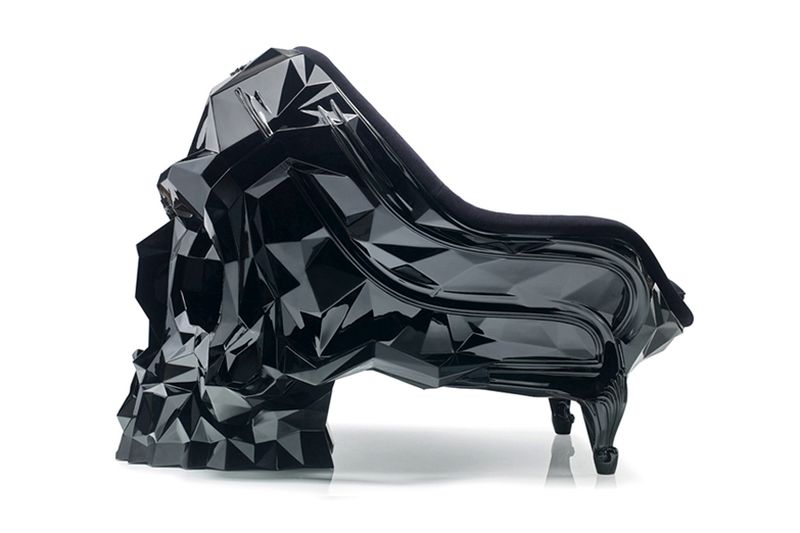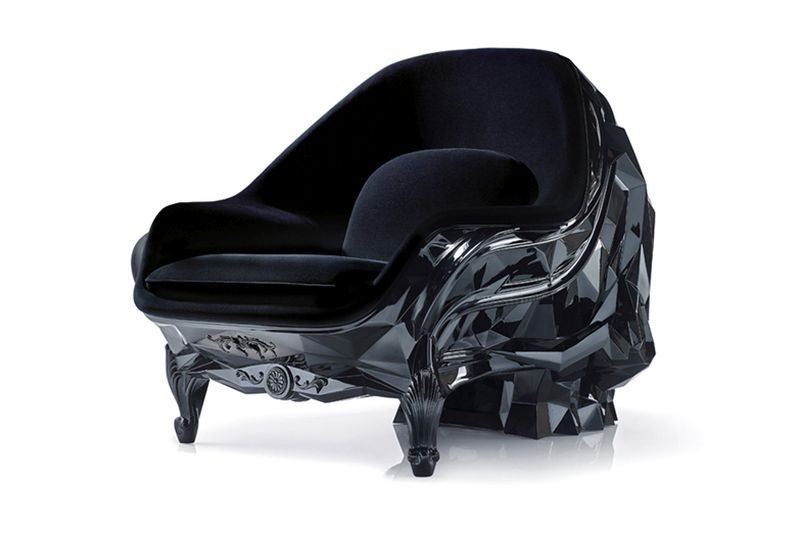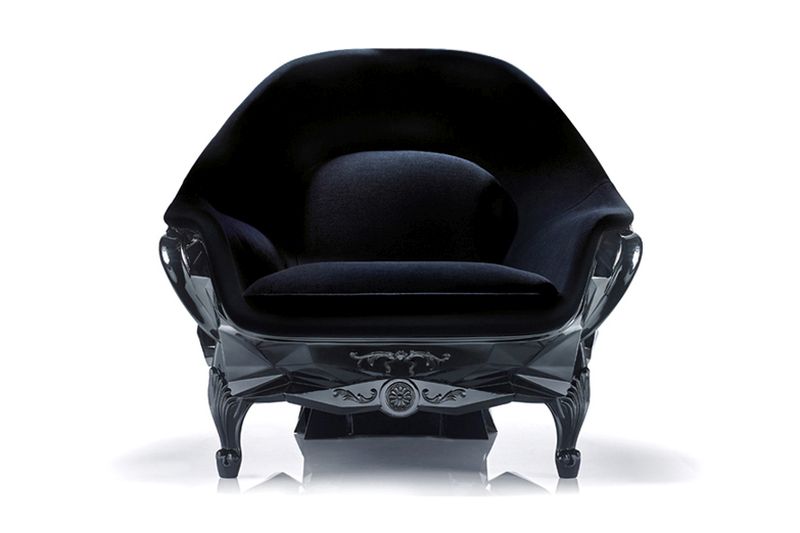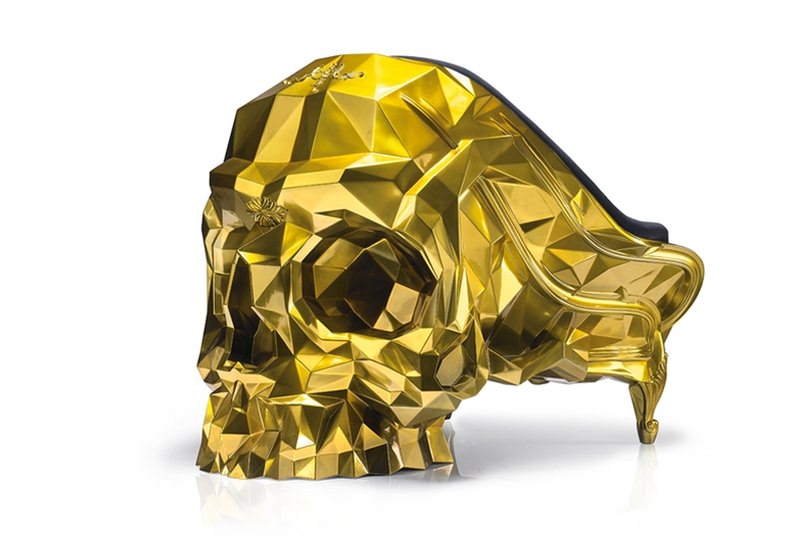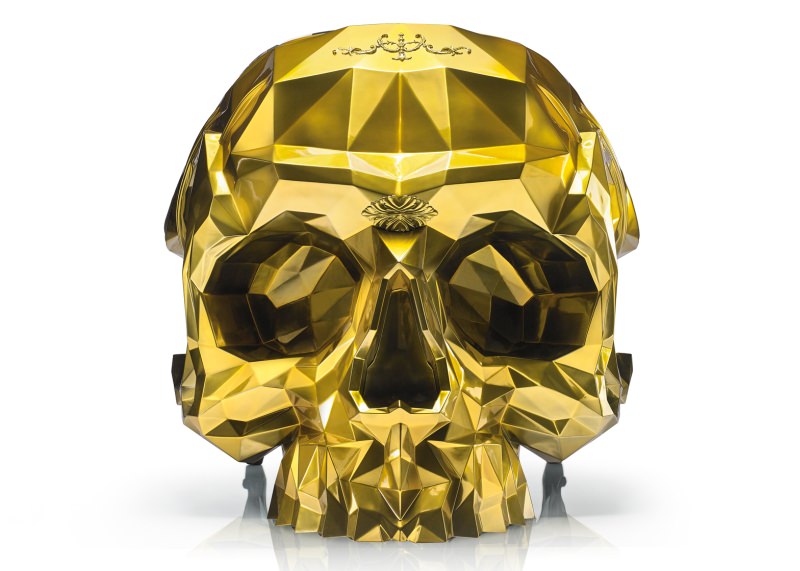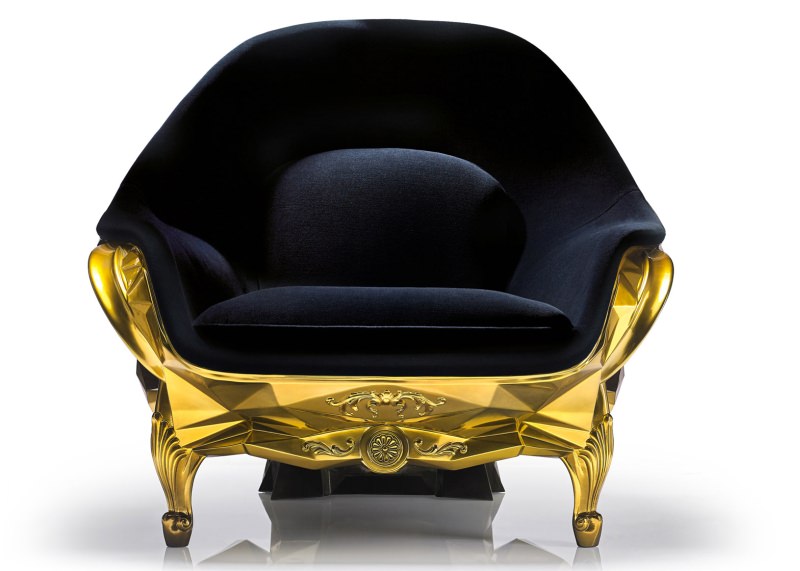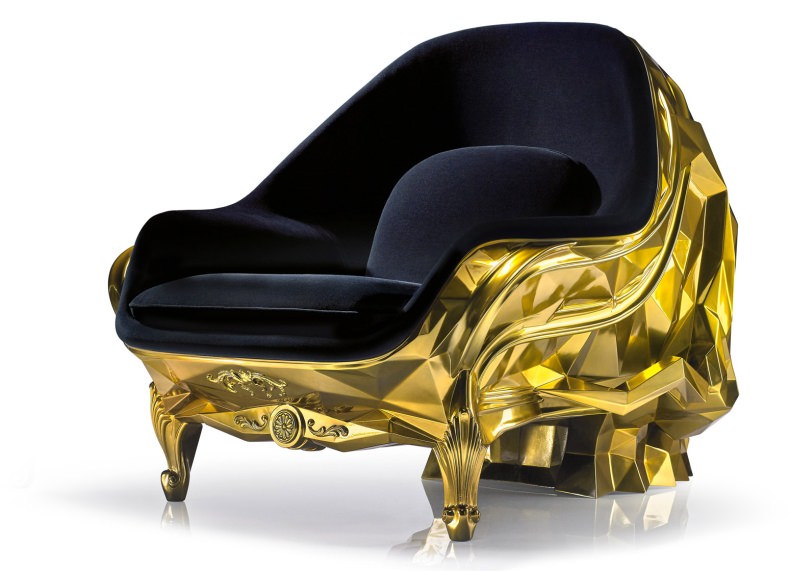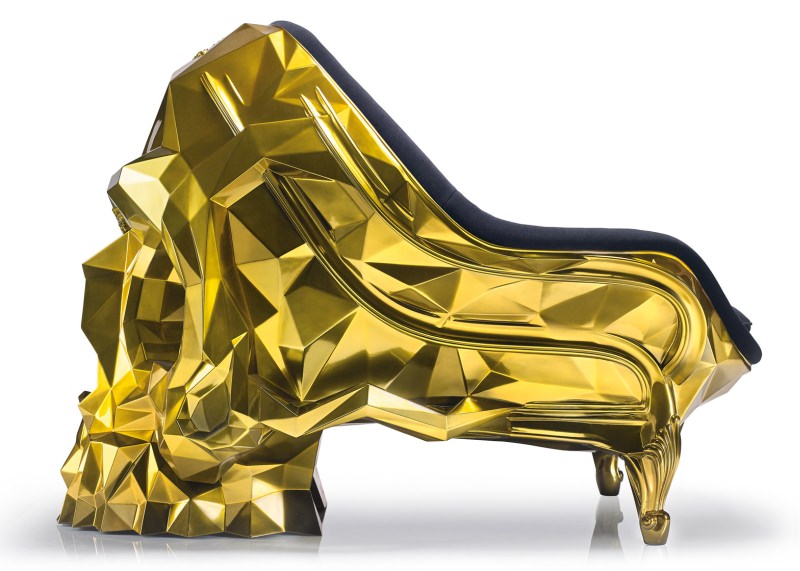 Momento Mori skeleton rocking chair
Looking for furniture to add ghastly appeal in your house? Check out this wicked Momento Mori rocking chair that depicts a skeleton figure on rockers leading to dragon sculptures. Hand carved using traditional wood, the rocking chair can easily spook your faint-hearted friends on the spooky night. The chair is currently sold out, but you can pre-order it on request from Showplace Antique's shop.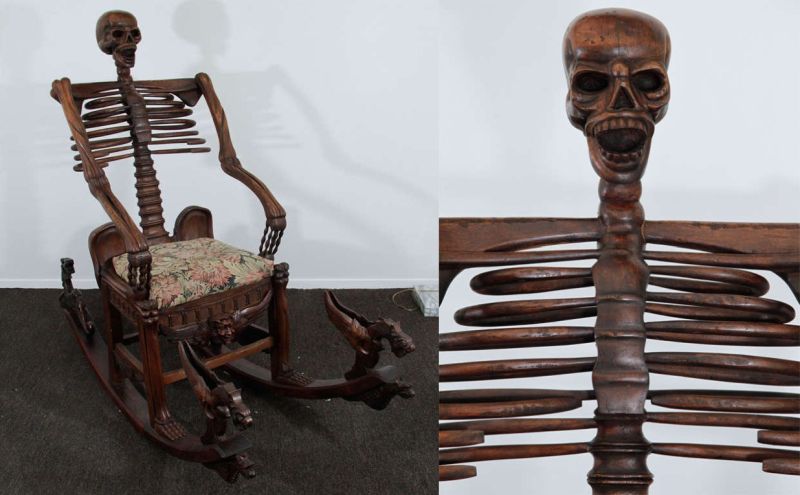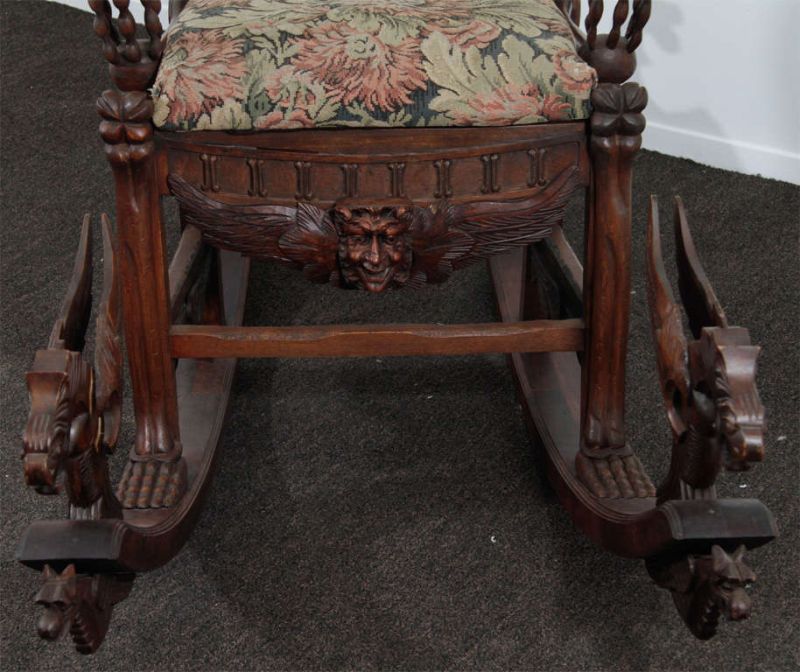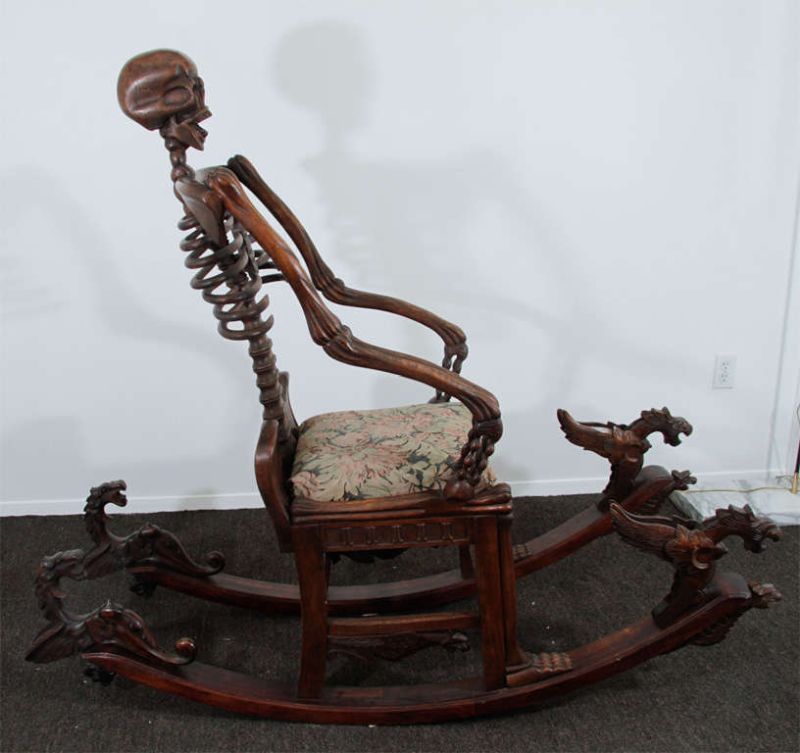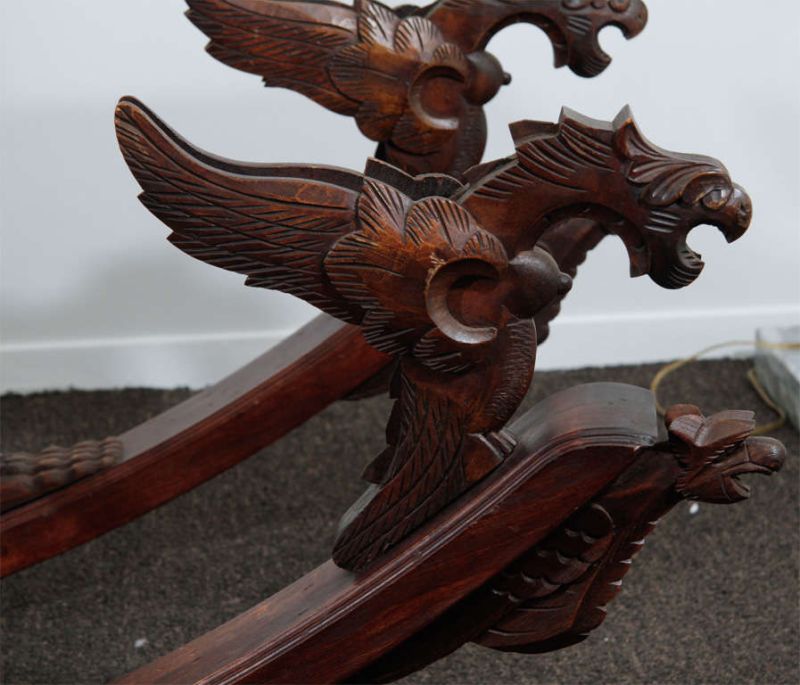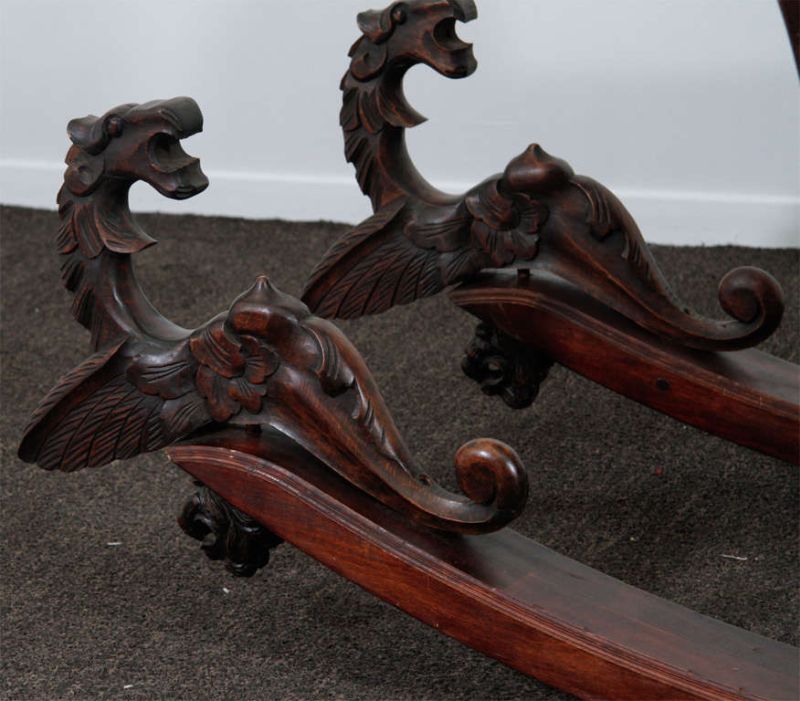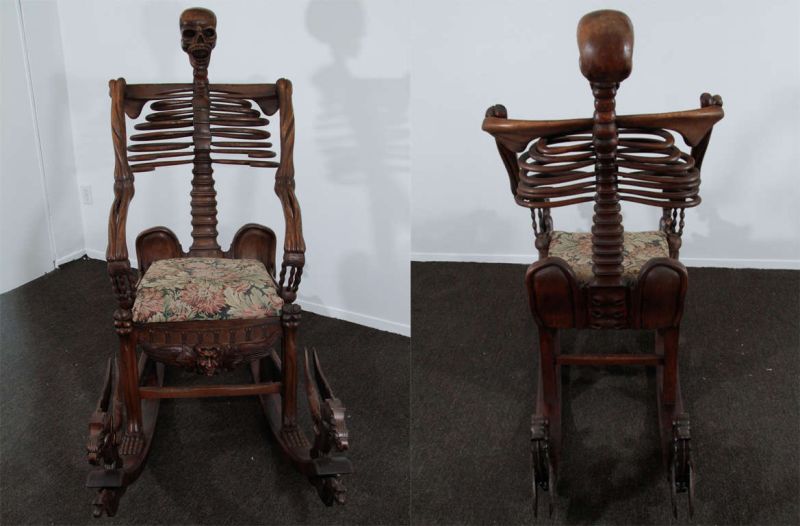 Skull chair by Chic Sin Design
How about a skull chair with the movable jaw that can be opened and closed? Have a look at this terrifying skull beanbag chair by Chic Sin Design. The jaw of the skull functions as a comfy low chair and an awesome decorative element for your home. The perfect Halloween furniture is handmade with polyester thread, inflatable exercise ball, metal frame, and water-filled base. The pixel-like graphics on the beanbag are not printed; rather they are knitted using colored yarns. The beanbag is a great pick to liven-up your space with appalling charm at just $450.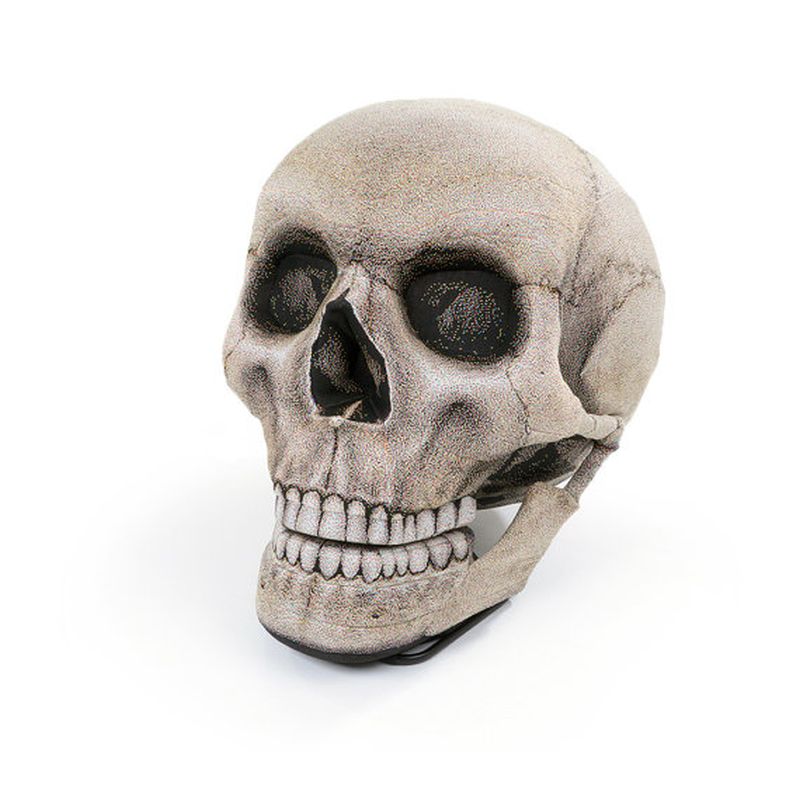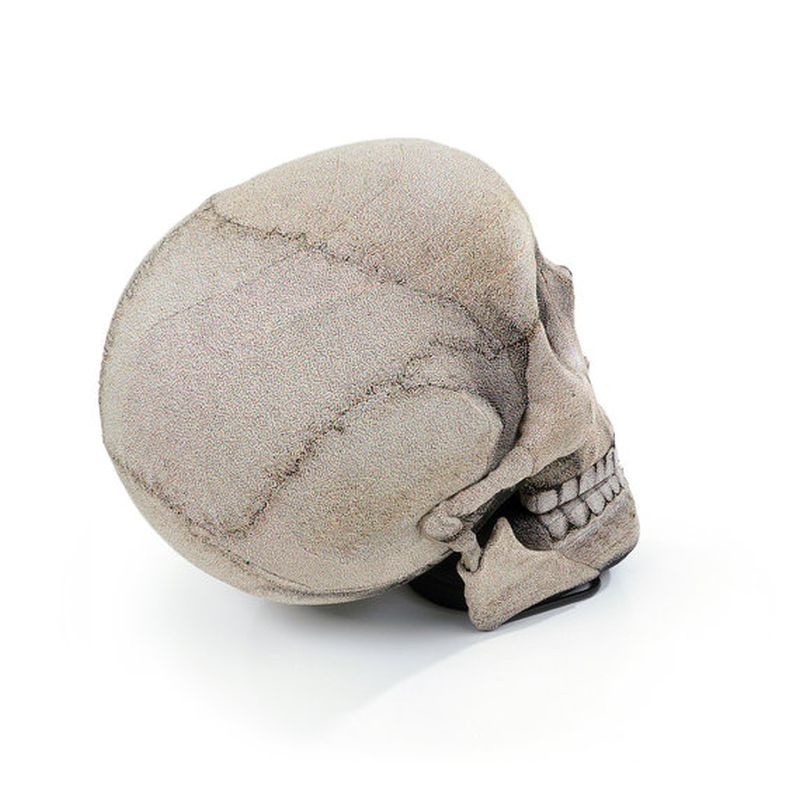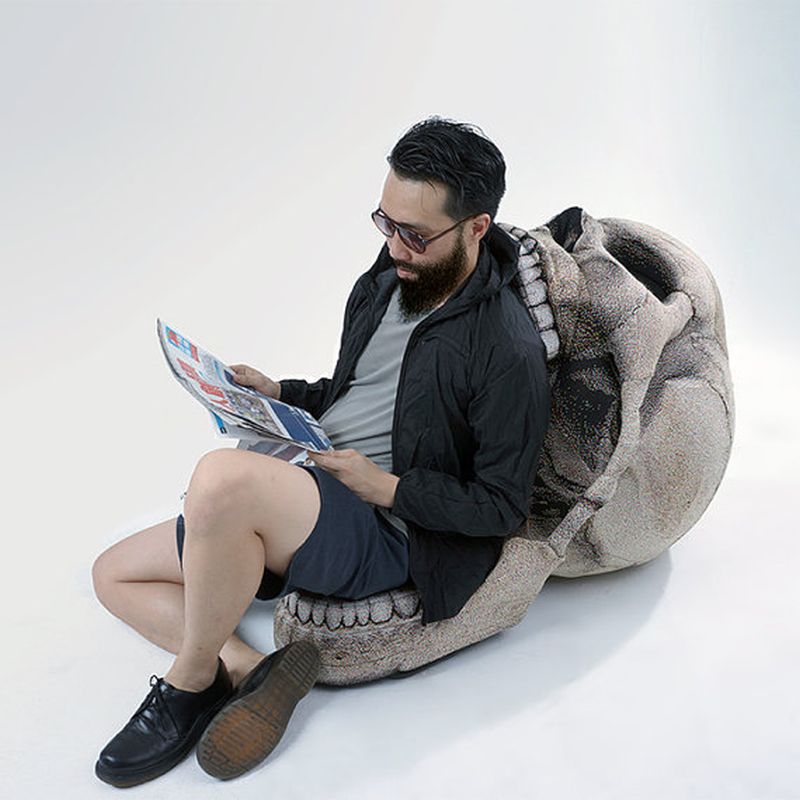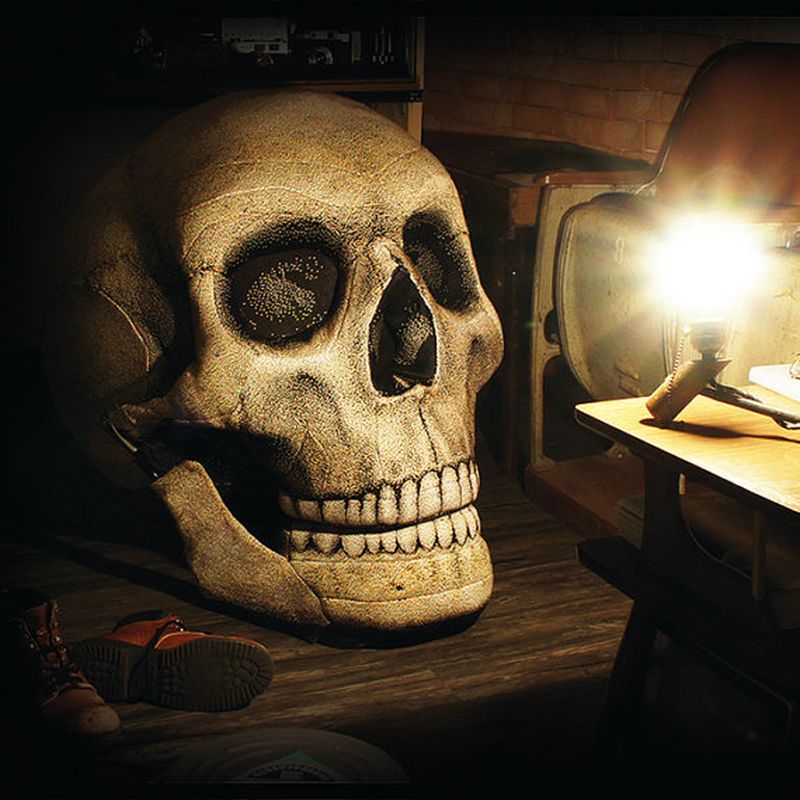 Skull chair made of wood pallets
Here is a chance for you to repurpose landfill wood panels that you have crammed in your storerooms or garage, a long time ago. Get inspired by this skull chair made using reclaimed wood pallets by a Deviantart user. Crafting this chair requires a person to be a pro with woodworking skills. Unluckily, the chair is not available to purchase, as its manufacturer build it for his personal use.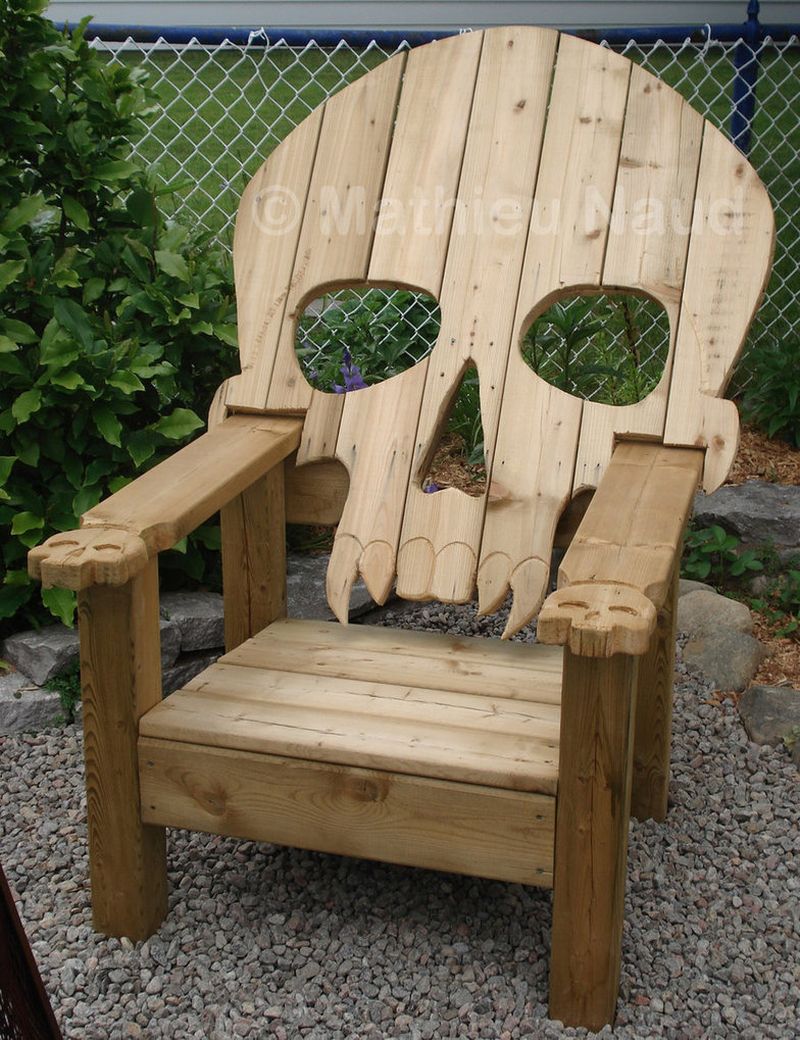 Skull armchair by Vladi Rapaport
Have a look at this modern skull armchair designed by famous furniture designer, Vladi Rapaport that he crafted after getting inspired by the Dutch Vanitas still-life paintings from the 16th and 17th century. His goal was to combine the idea of thinking about death with a modern design vision and allow the user of the chair to enjoy every moment of his life by surrounding himself with the Vanitas symbols. Made with fiberglass and polyester, the skull armchair is available in two different color textures – white and wooden.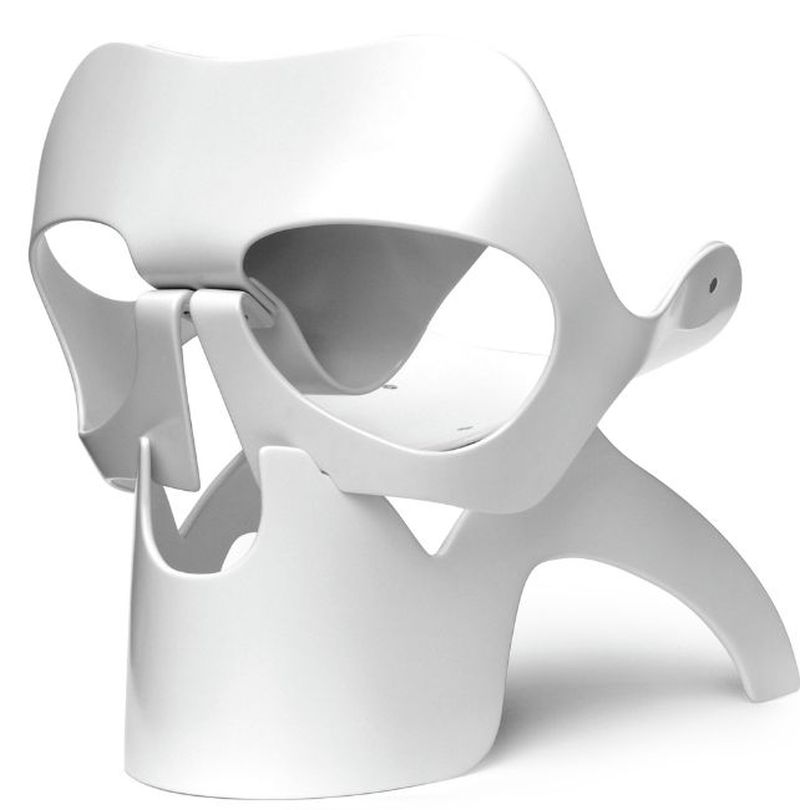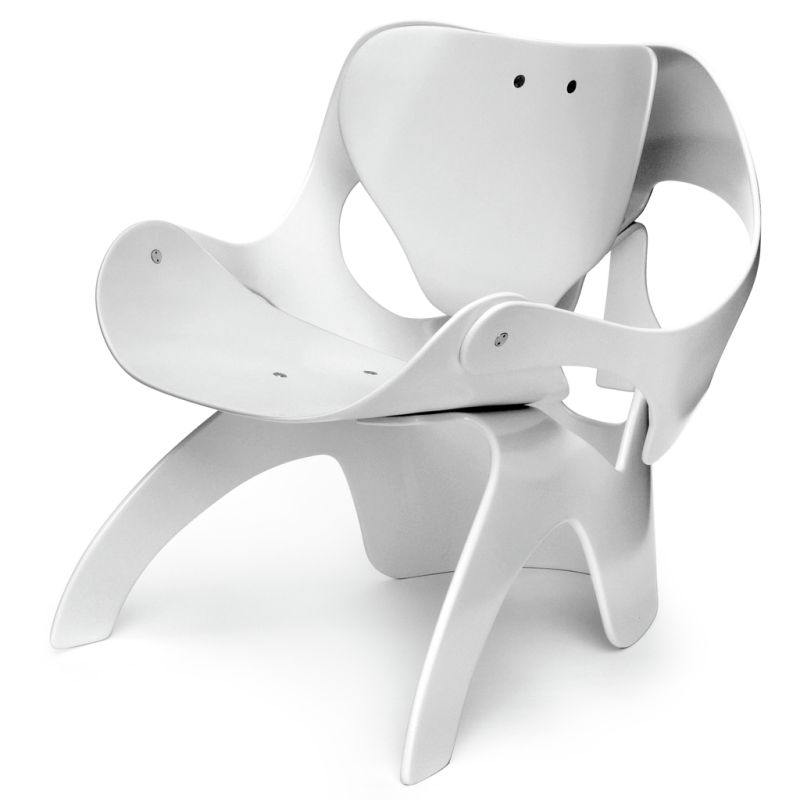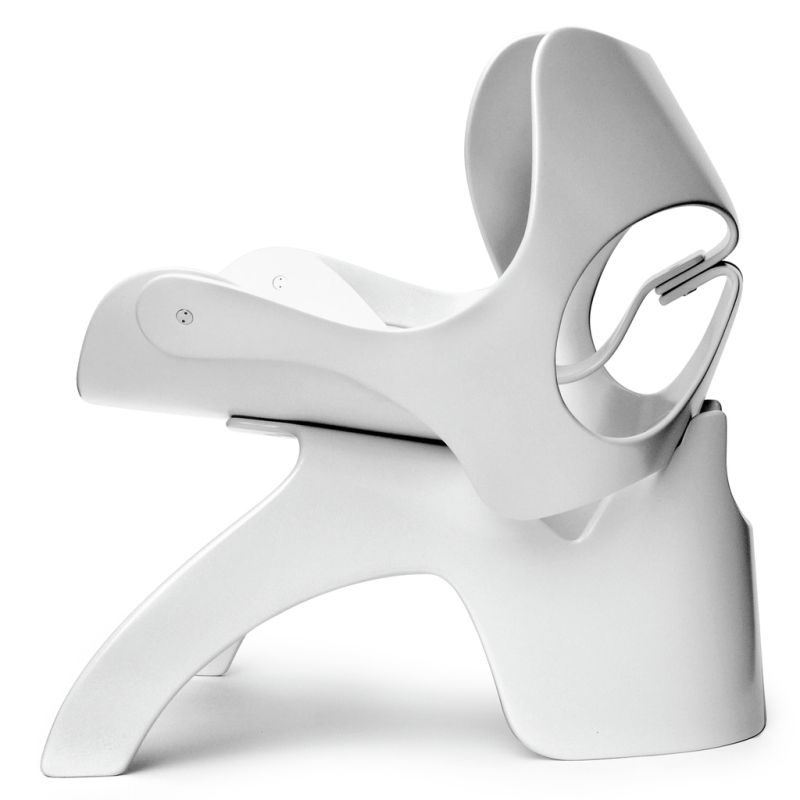 Jolly Roger skull armchair
You will certainly love alluring appeal the colorful Jolly Roger skull armchair brings to an interior. Designed by Fabio Novembre for Gufram, the modern armchair enhances the appeal of modern living rooms with unique fascination. Available to buy in different appealing colors like black, white, orange, blue, green and yellow, the skull armchair is an ideal pick to add spooky charm to your Halloween party.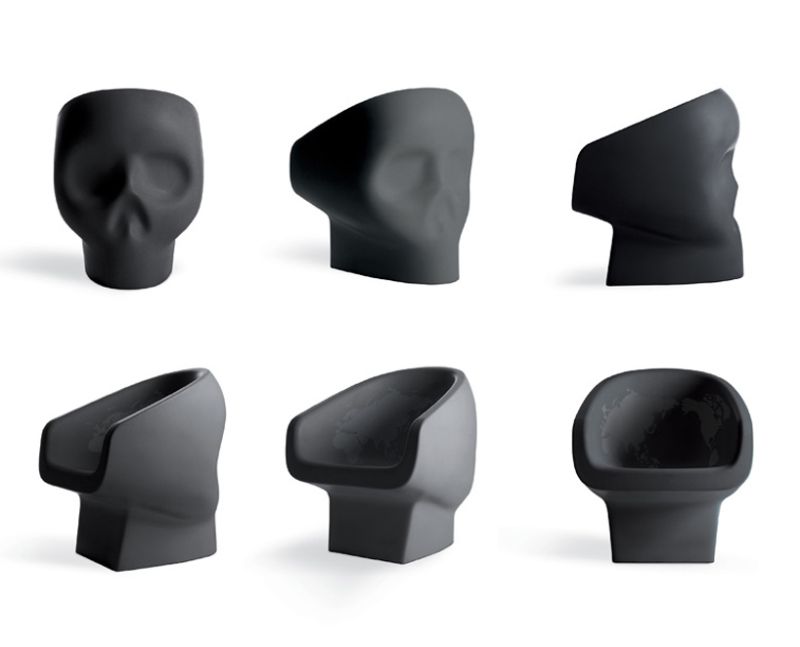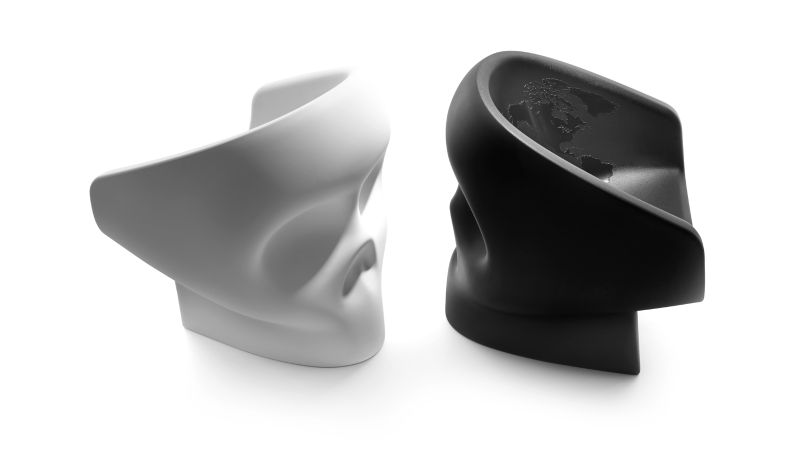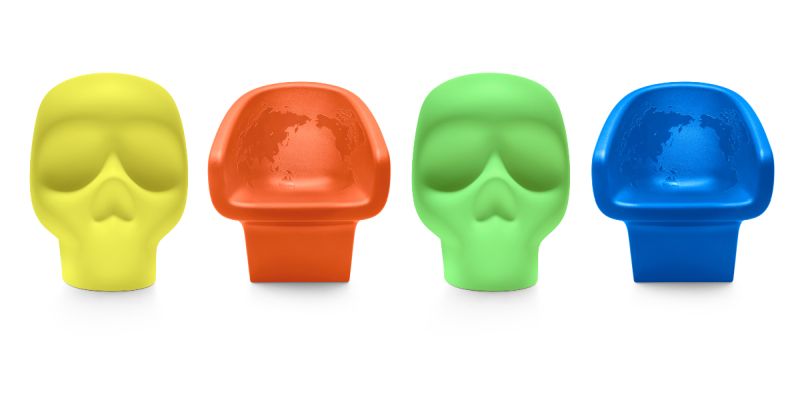 White fiberglass skull chair by Pool
Presented at Milan design week 2011, this simple-looking skull chair is designed by Pool. Entirely formed using fiberglass; the 55 cm long, 50 cm wide and 88 cm tall chair is a great pick to provide comfortable seating to your guests for your Halloween celebration. The chair will make your party space look more ghoulish and terrifying for the Halloween party frenzy.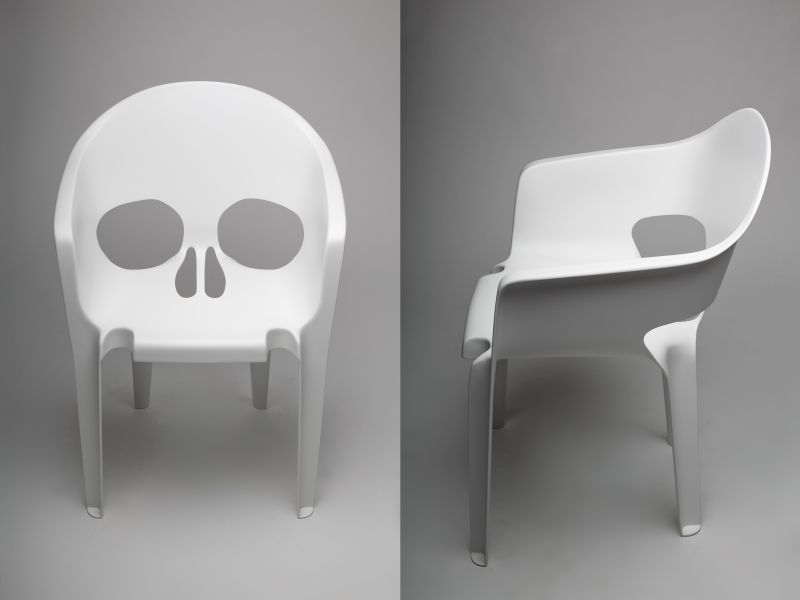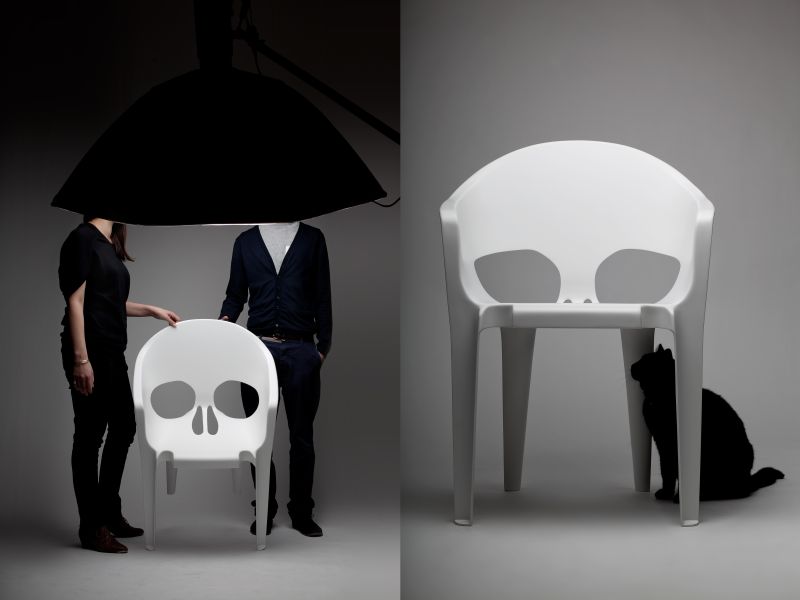 Skull fiberglass chair by Richard Riley
Sculpted by artist Richard Riley, this skull chair is just right to make your interior look gothic for Halloween celebration. The art piece can also be a great decorative element to turn your backyard into a ghastly garden. If we talk about its building method, the art piece is hand carved using fiberglass, and then carefully textured and painted with a unique aged finish to create the appearance of ancient carved stone. You can set this freaky chair along with a fiber table indoors, or in your backyard with an uneven and rustic wooden table.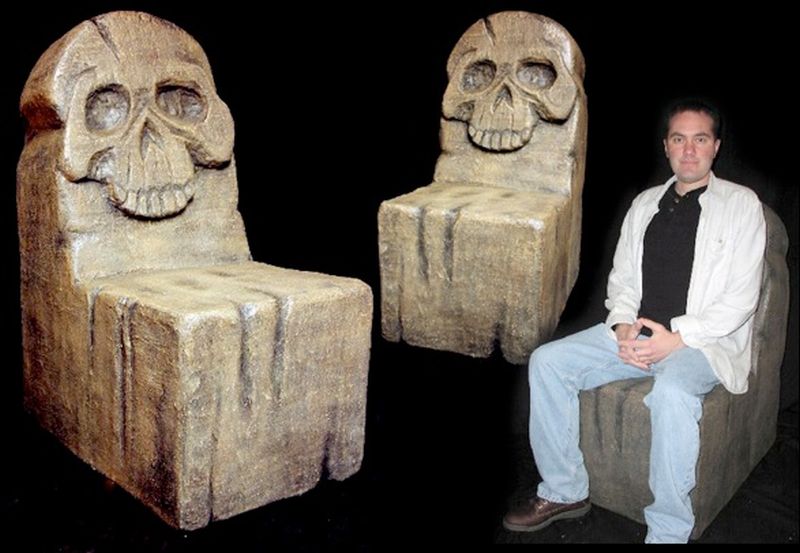 Punisher skull chair by Carolina Wood Designs
Looking for a chair to sit around a campfire to celebrate Halloween with your friends? This Punisher skull chair made with premium IPE wood is just perfect to keep spirits high for the 31st October night. The durable chair weighs approximately 80 pounds, which means it is sturdy enough to bear heavy weight. Designed to provide comfort and backyard seating to its user, the long-lasting chair is a great deal at just US$ 525.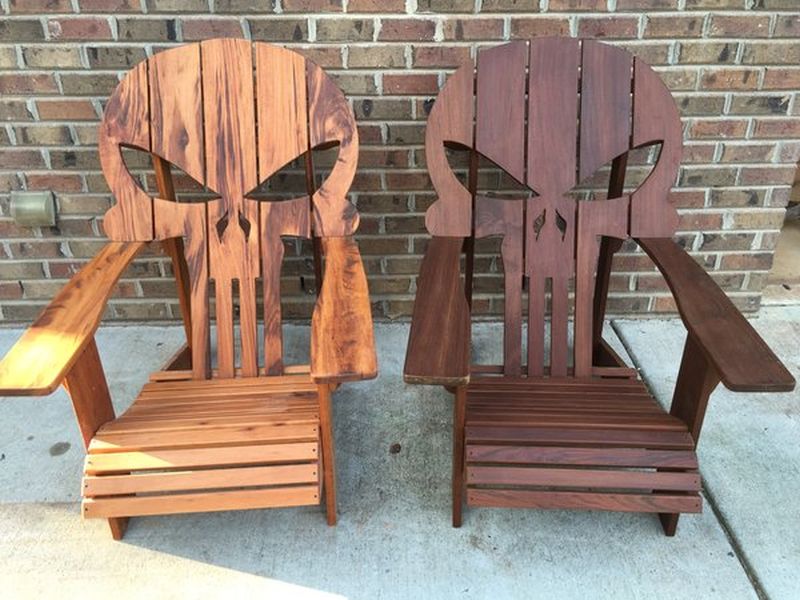 Sensory Deprivation Skull by Joep Van
You can take a nap inside this amazing skull chair that shuts to form a cozy pod for you. The skull chair by Joep Van is a perfect addition for the living rooms that demand a relaxing chair to take a nap in peace. It is the best furniture that one should buy to make kids of the house content during Halloween. It's just not about only Halloween, the furniture will considerably enhance the appeal of your space all year-round. Your kids will surely love spending most of their time sitting inside it.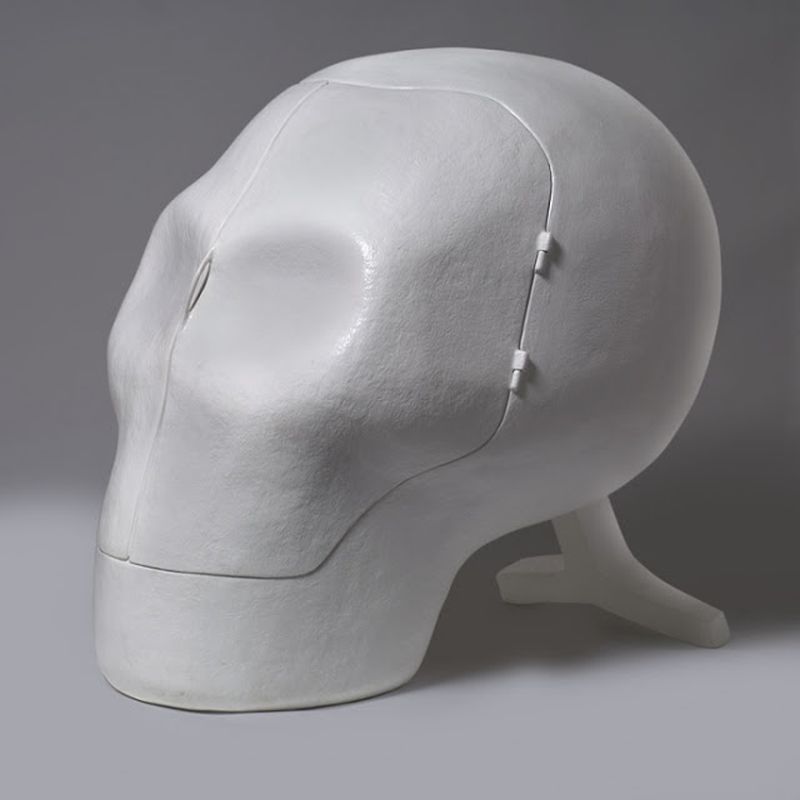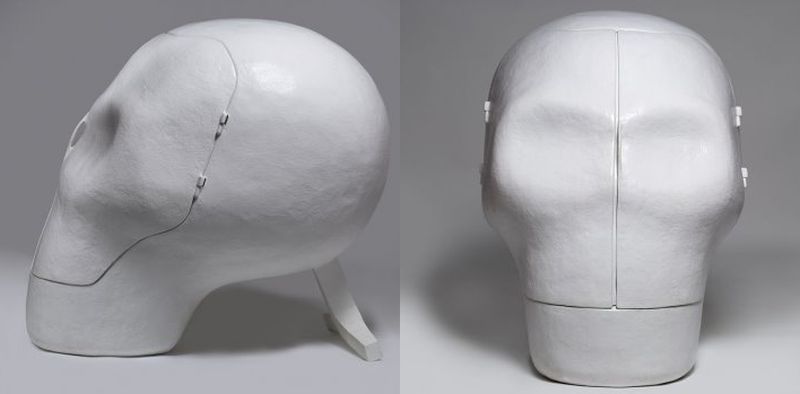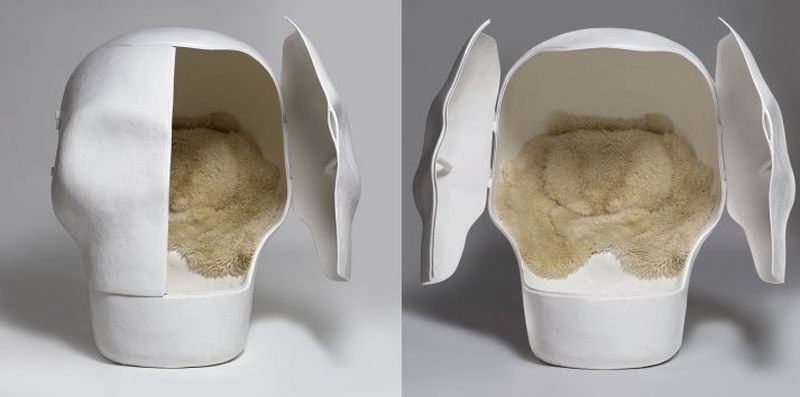 Skull chair by Geoffrey Bradfield
Have a look at this white and dark pink chair by Geoffrey Bradfield, which he beautifully created to set in modern living and dining rooms to increase the overall aesthetic appeal. Unlike other chairs in this list, the chair is not skull-shaped. The designer simply added a furry seat, handrest, and backrest to the wooden chair to make it more comfortable to sit. As the designer did not want to make it spooky, he only added a smiling skull made of fabric on chair's backrest at the front side, which surprisingly looks charming. There are also two butterflies on the seat that makes the chair look lovely, more than wicked.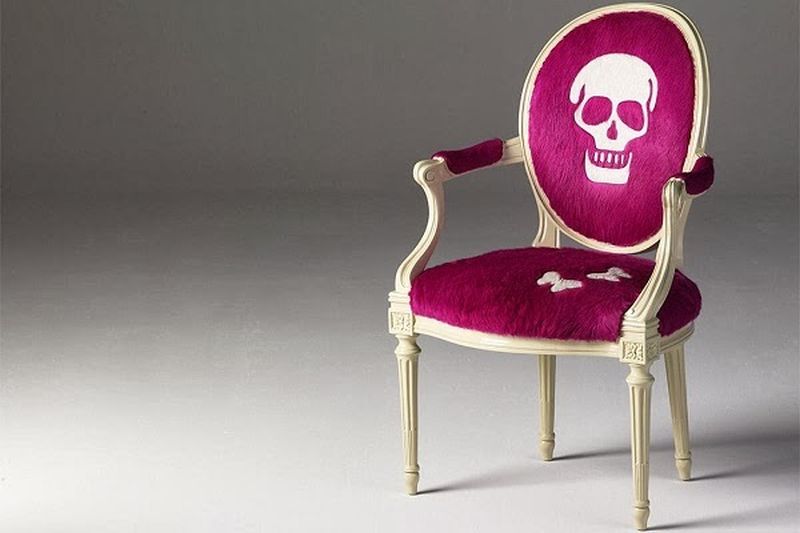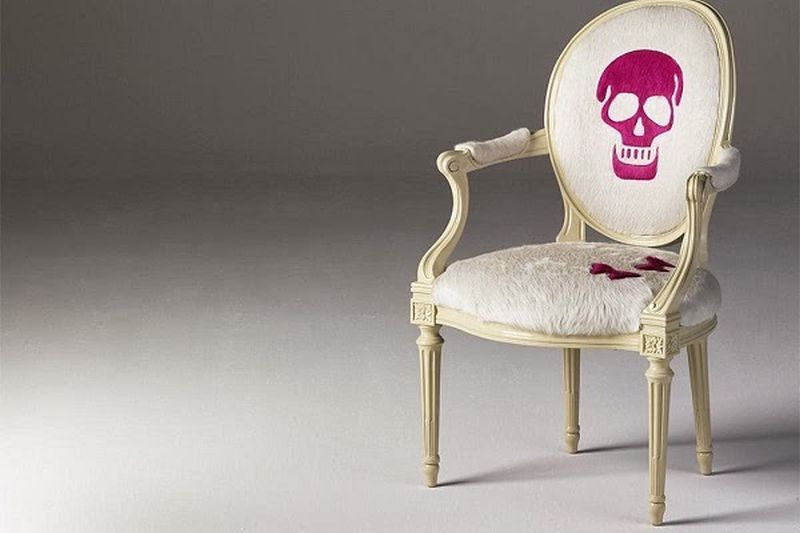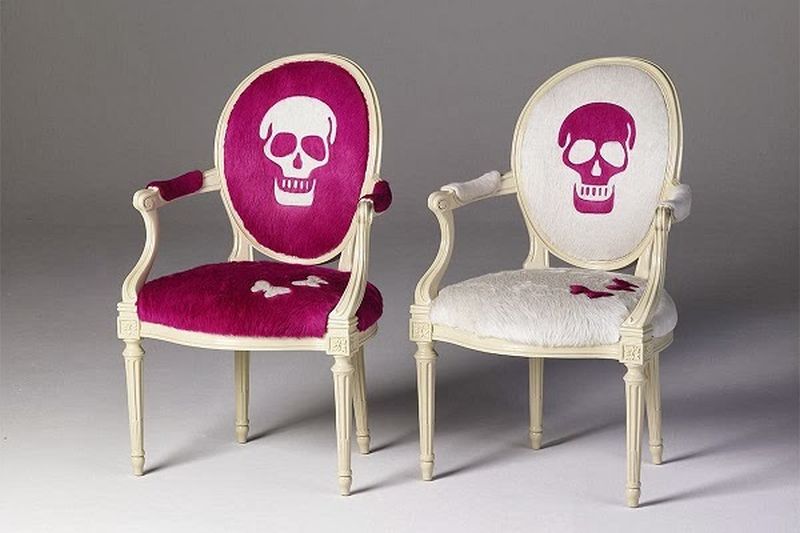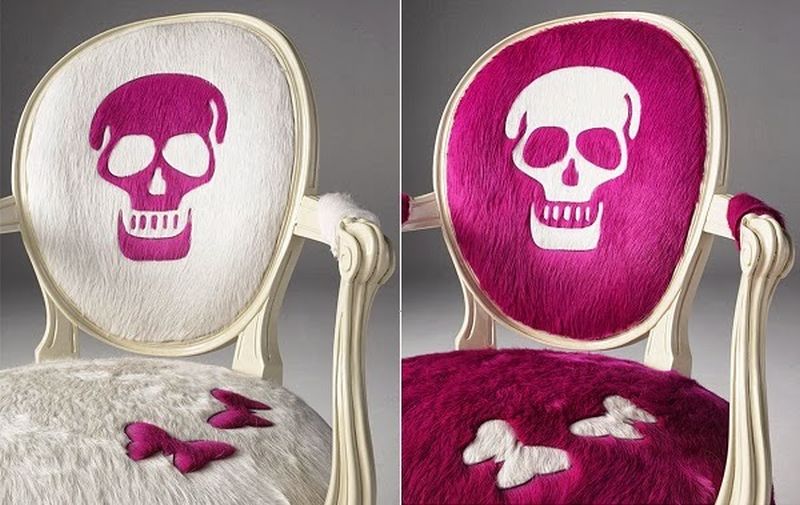 Skull chair by Koro Fujiwara
Koro Fujiwara, a Japanese furniture designer has created a brilliant silver skull chair that will perfectly fit in your backyard for the spooky Halloween night. Since it is entirely made of aluminum and concrete, the chair looks to be more inspired by Terminator's character. If we talk about the comfort, the chair comes with a 70° backrest to provide user great back support. Although there is no cushioning and padding in the seating area, the aluminum seat still provides comfortable seating.