Vases are not only receptacles for flowers you have grown, been given or bought for yourself. They also have an aesthetic purpose as well as a functional one, helping you beautify your home in an affordable way.
Here we are taking you across some unique flower vase designs that create a unique impact both with flowers and as a decorative item when not being used to hold blooms or greenery. Whether you purchase one for yourself or receive as a gift in celebration of an event, these flower vases with unique shapes and materials will amaze and inspire you to the core.
Kaki flower vase
It is an extraordinary flower vase design that attaches to a window without obstructing the view much. The Kaki flower vase is a translucent sheet with a bubble of water that creates the illusion of levitating flowers. Designed in Japan by TODO, the light, adhesive sheet of PVC that makes the vase can be removed and reapplied over and over again. The vase is available in clear, blue and brown. It is the perfect vase for those who have pets or young children at home since this vase can never fall over and break.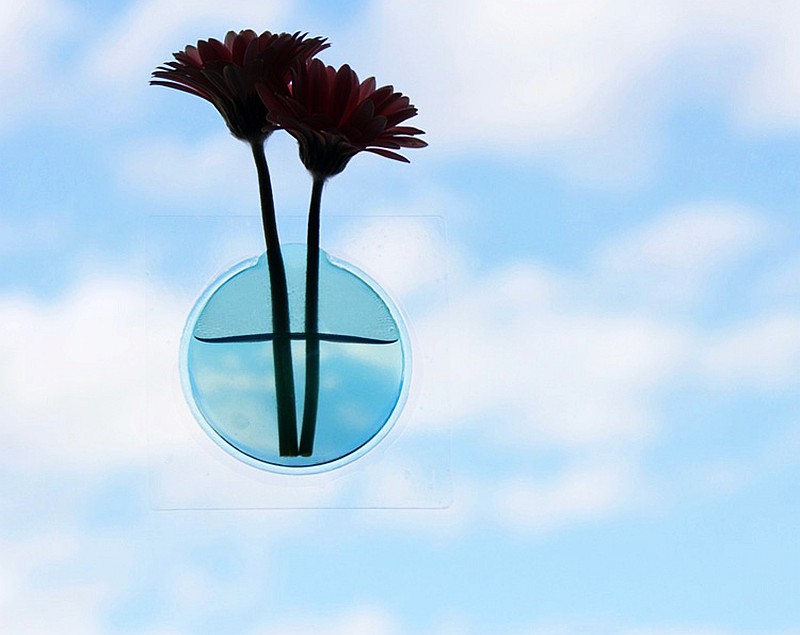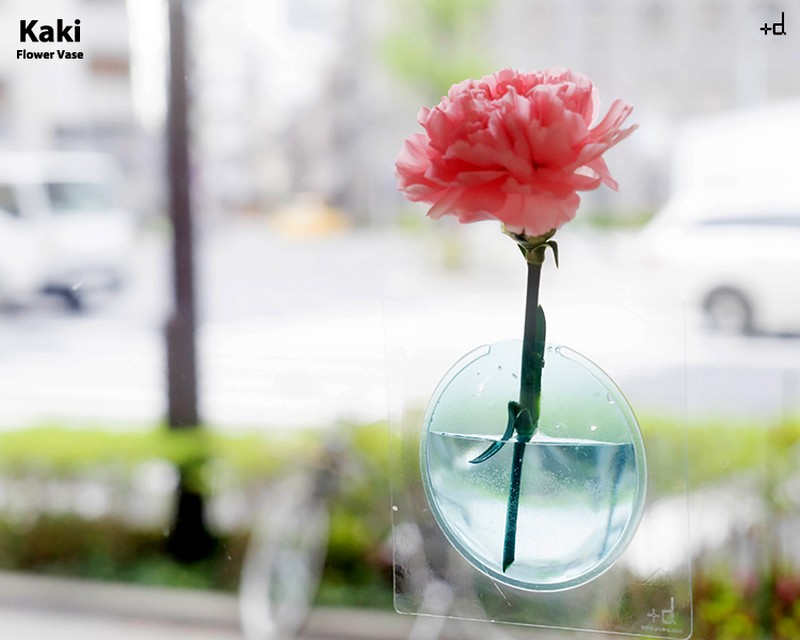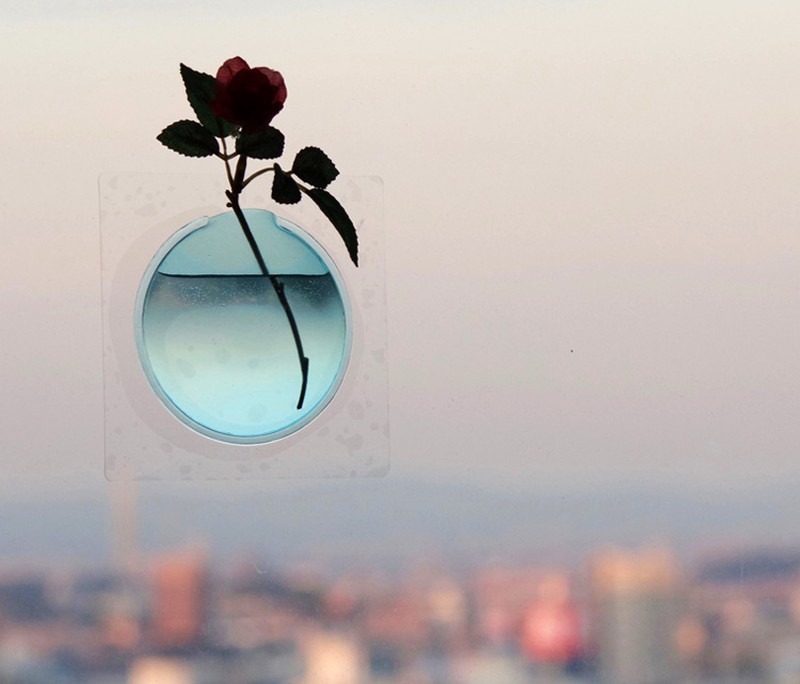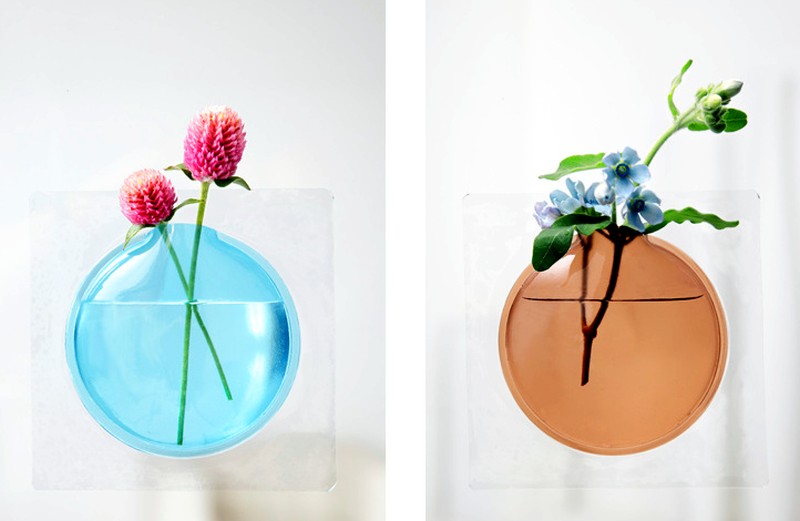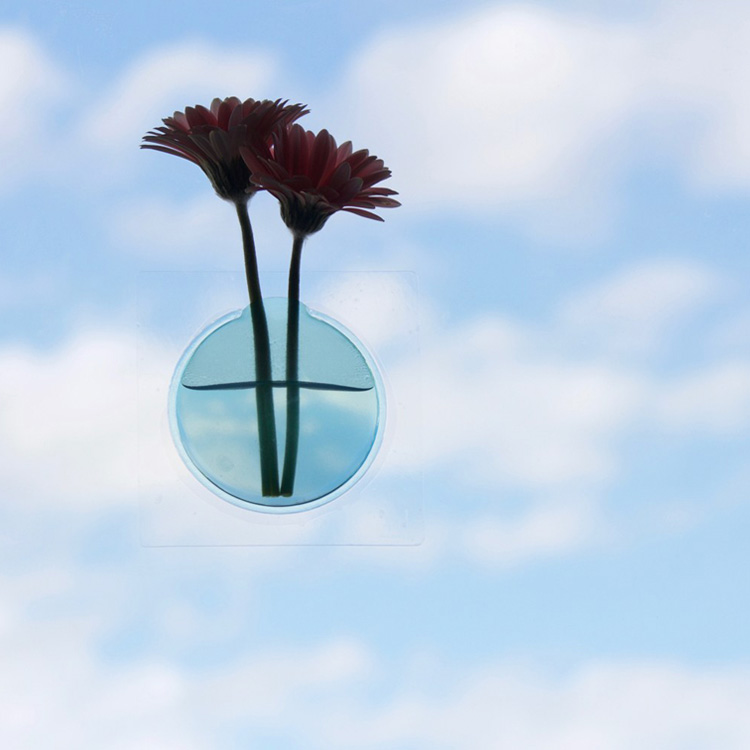 Sand vase design by Yukihiro Kaneuchi
Japanese designer Yukihiro Kaneuchi has designed an original collection of sand vases that look like the sort of conical sand castles in the traditional Japanese game called Bou-Toshi. When at the beach, players create a heap of sand and place a branch in the center. The aim of the game is to takes turn removing the sand, said to represent a divine spirit, without causing the branch to fall.
These vases look like different heaps of sand, some strong, others looking close to collapse. All have a unique sand and resin finish. The different shapes look good grouped together or by themselves.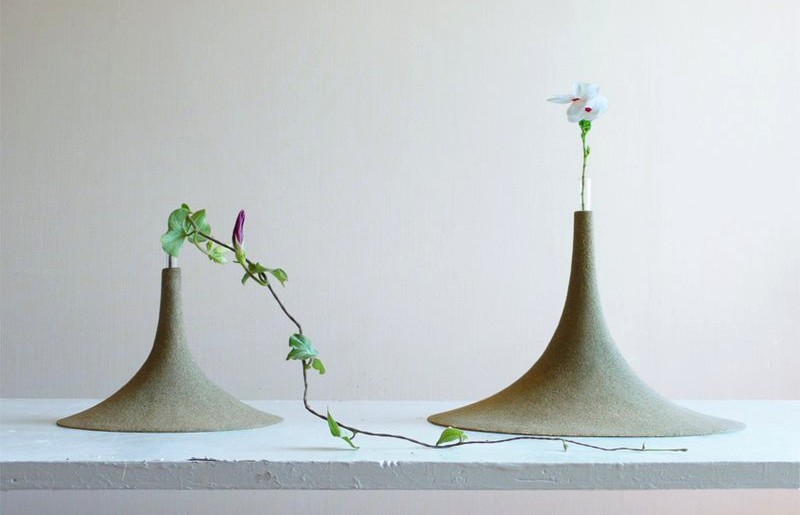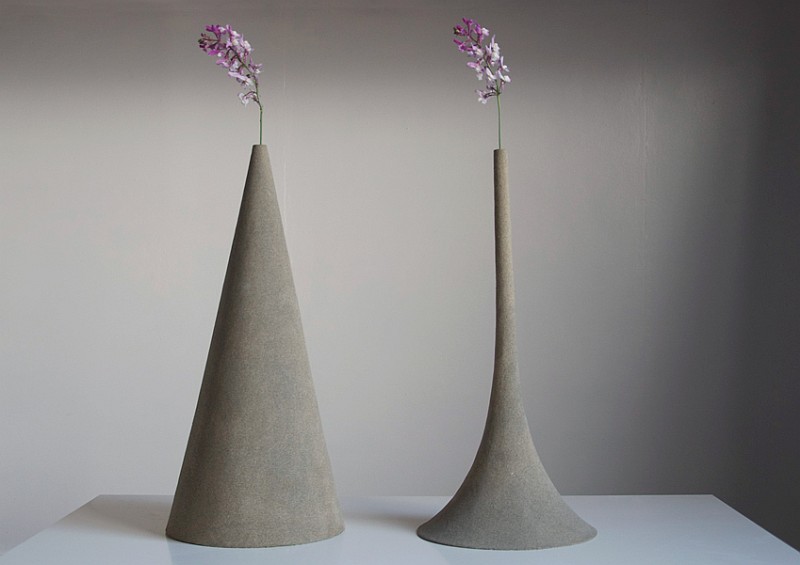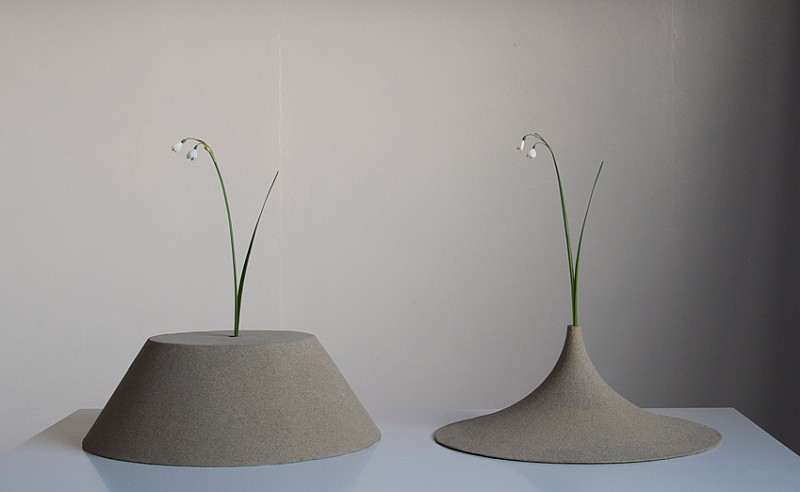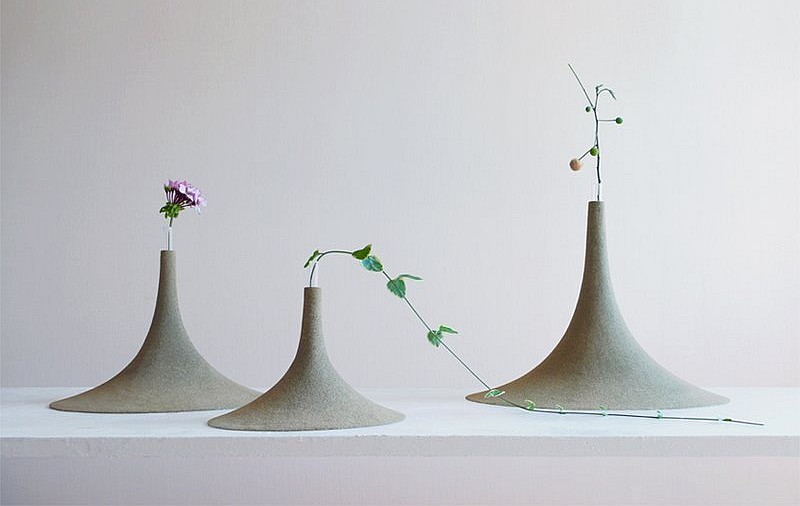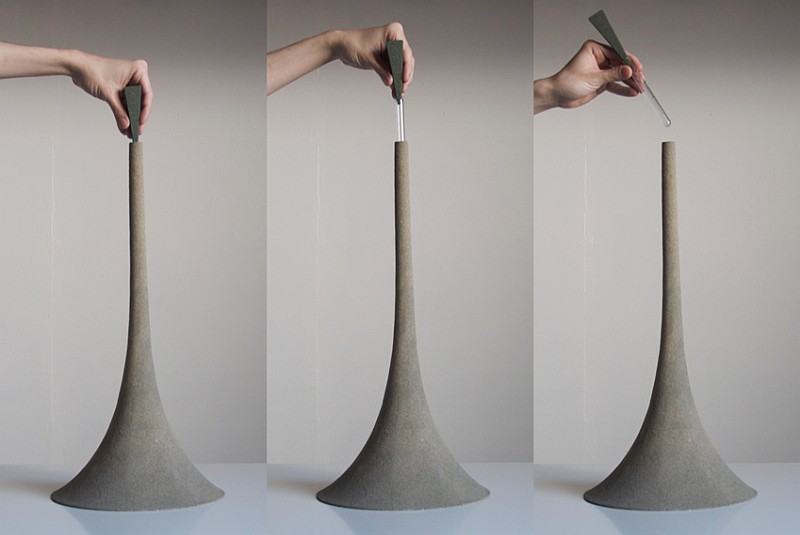 Mondri vase by Frank Kerdil
Designed by Frank Kerdil from Denmark, this geometric vase is inspired by the famous Dutch artist Piet Mondrian, considered to be one of the founders of modern art with his paintings of primary colors, right-angles and straight lines.
Kerdil has created a 3D version of a Mondrian painting from acrylic, with the same geometrics and color palette. There are three sections to the vase, which can be turned to become three different vases.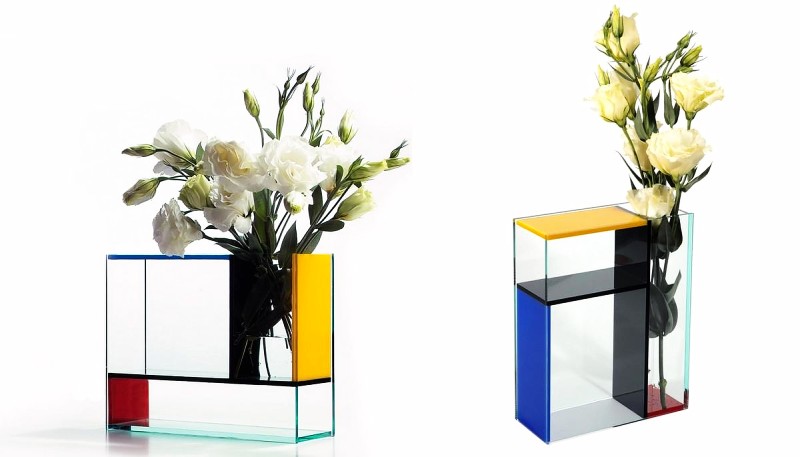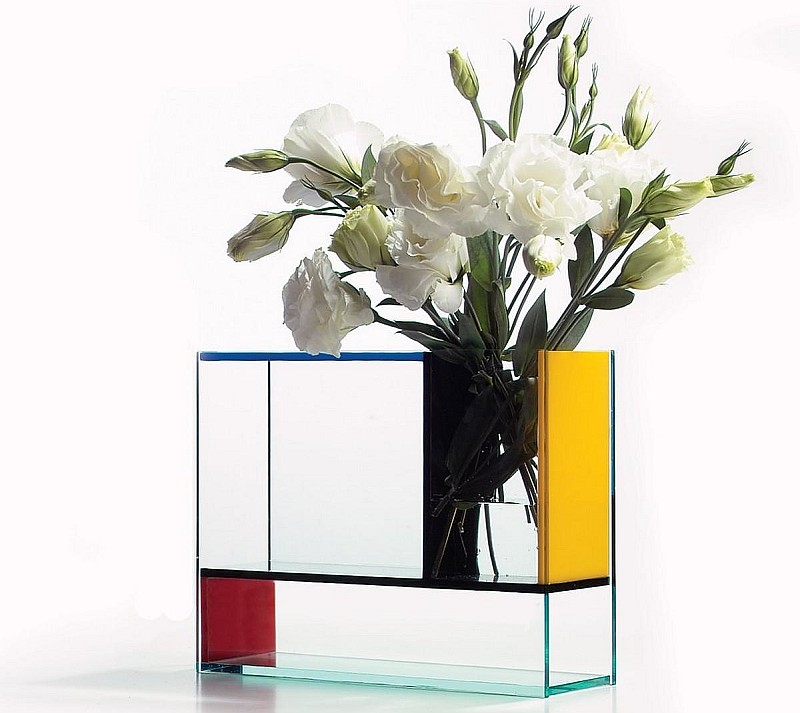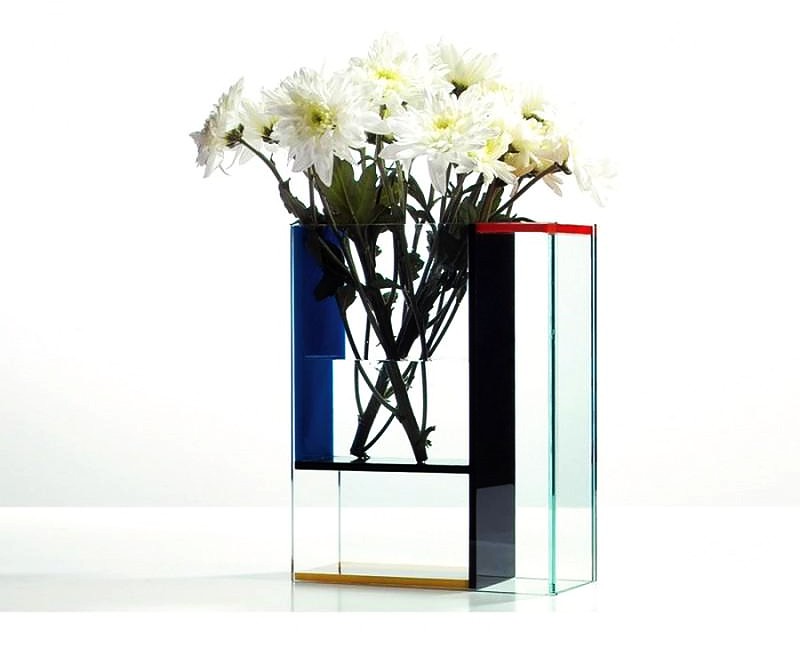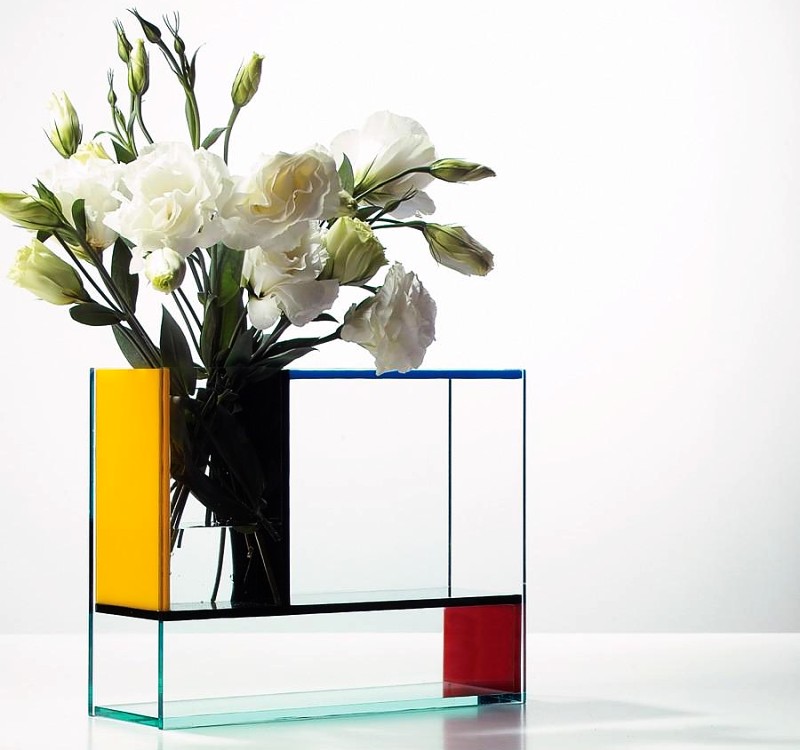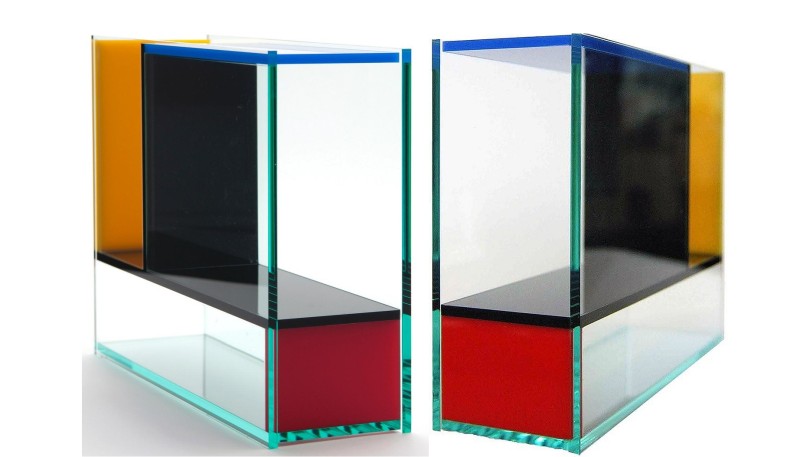 Also Read: These Cool Concrete Planters are Built to Last a Long Time
Outline vase
Designed by Yuko Tokuda and available from the Museum of Modern Art is the Outline vase. This is a fun and novel interpretation of the classic porcelain vase; it is in the same material and holds the same shape, but just the silhouette of a vase. This creates an interesting decorative item for your home when it displays a single bloom without interrupting the space around it.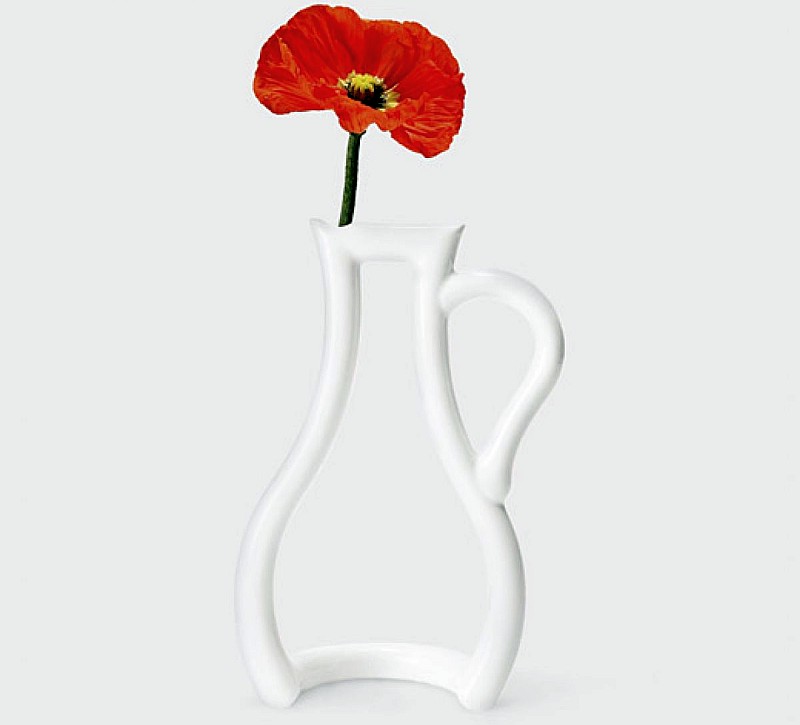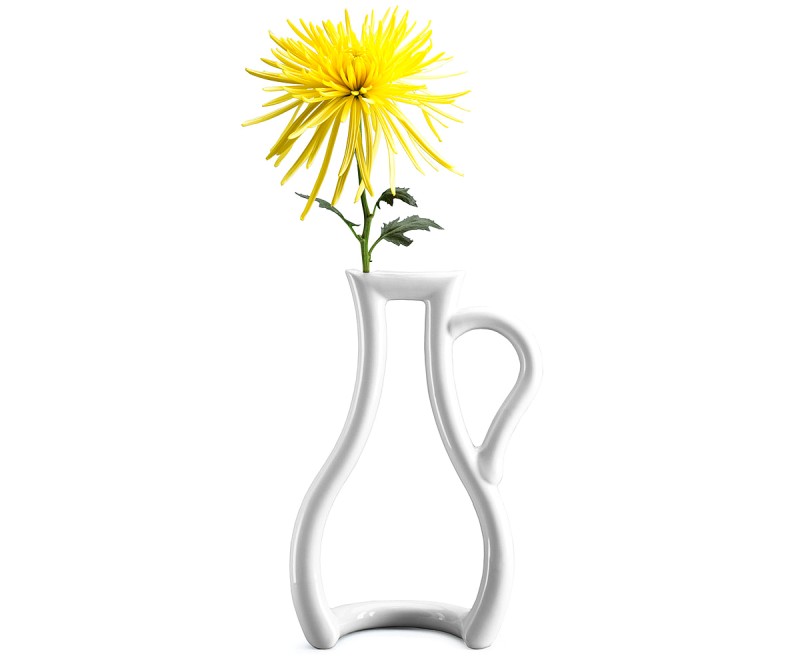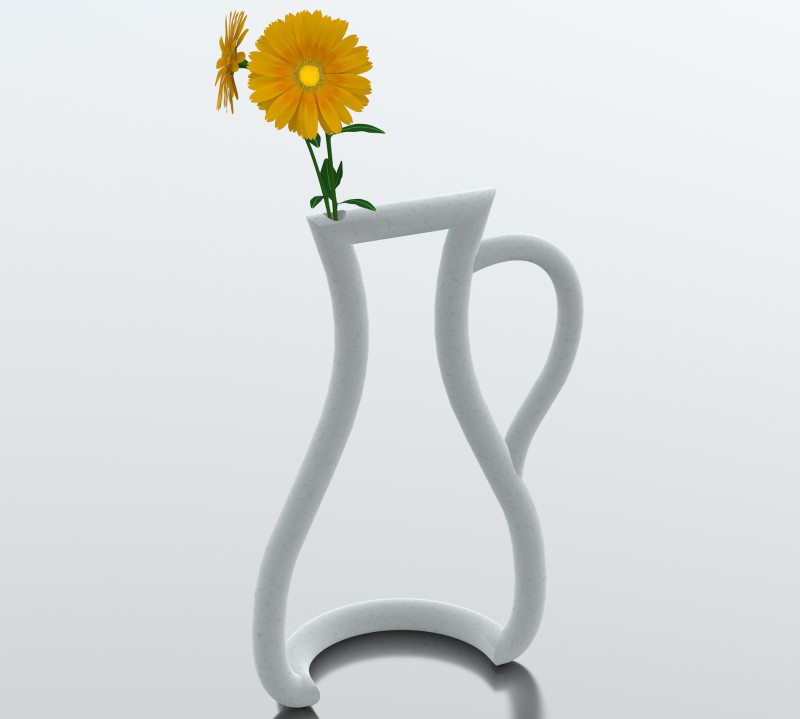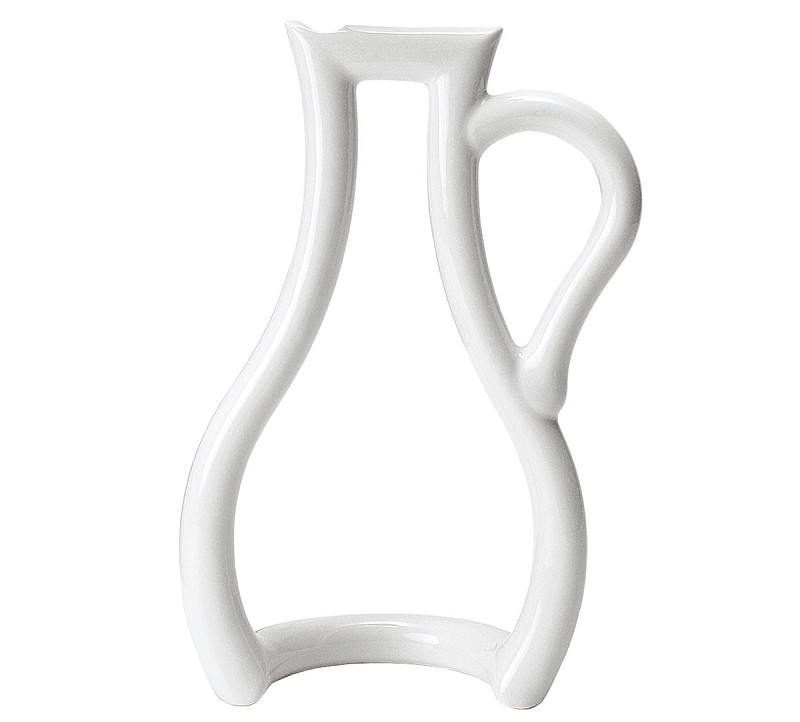 Driftwood vase
Made from a multifaceted wooden base crafted from driftwood, the flowers are held within a glass tube inserted in the wood, allowing you to display fresh as well as dried flowers. Kept in its natural state or with an oil and beeswax finish, each piece is unique, with clean lines perfect for those with elegant, modern home décor.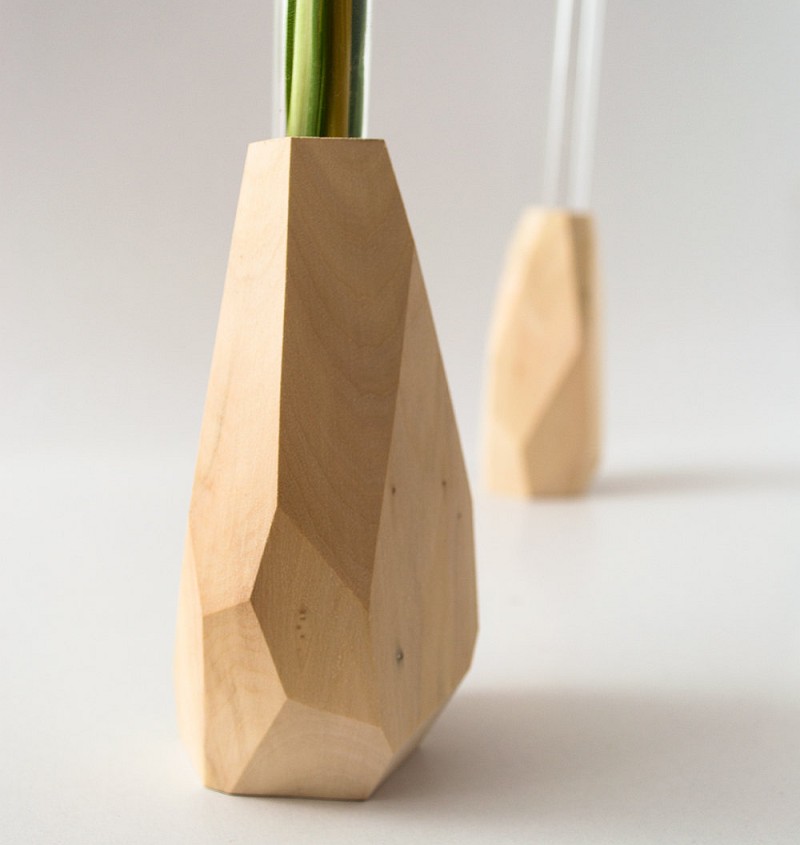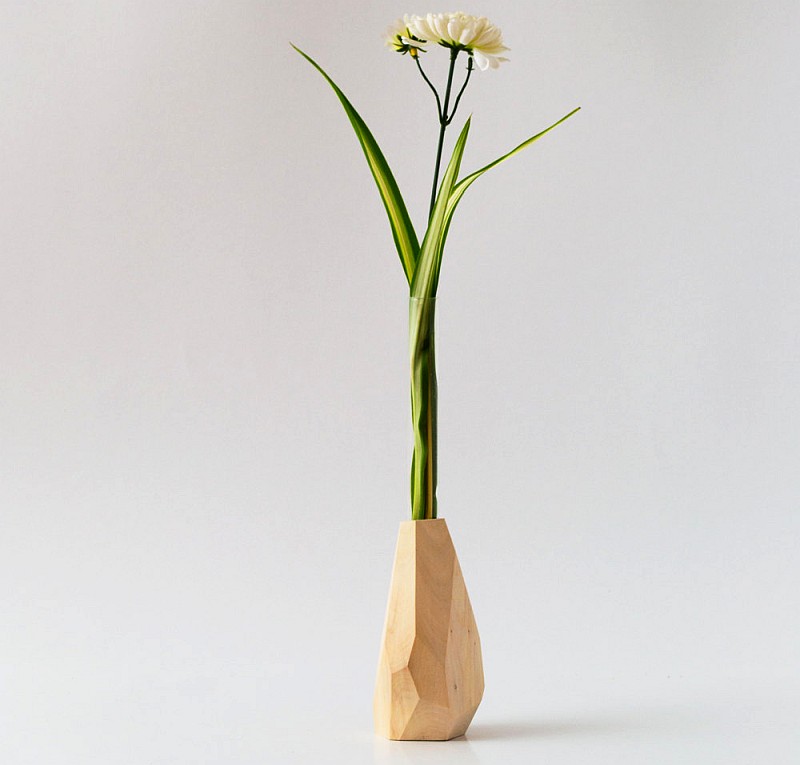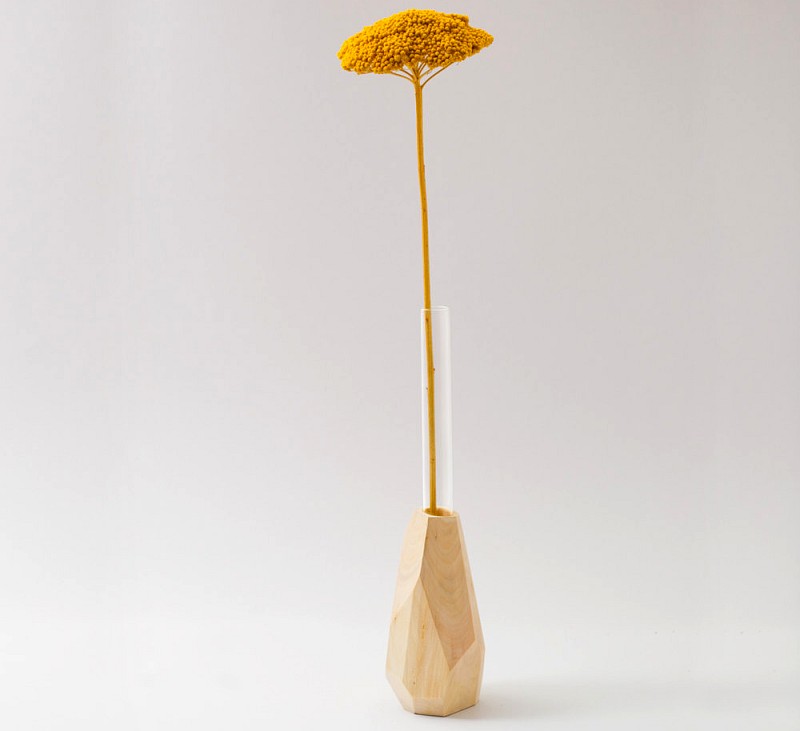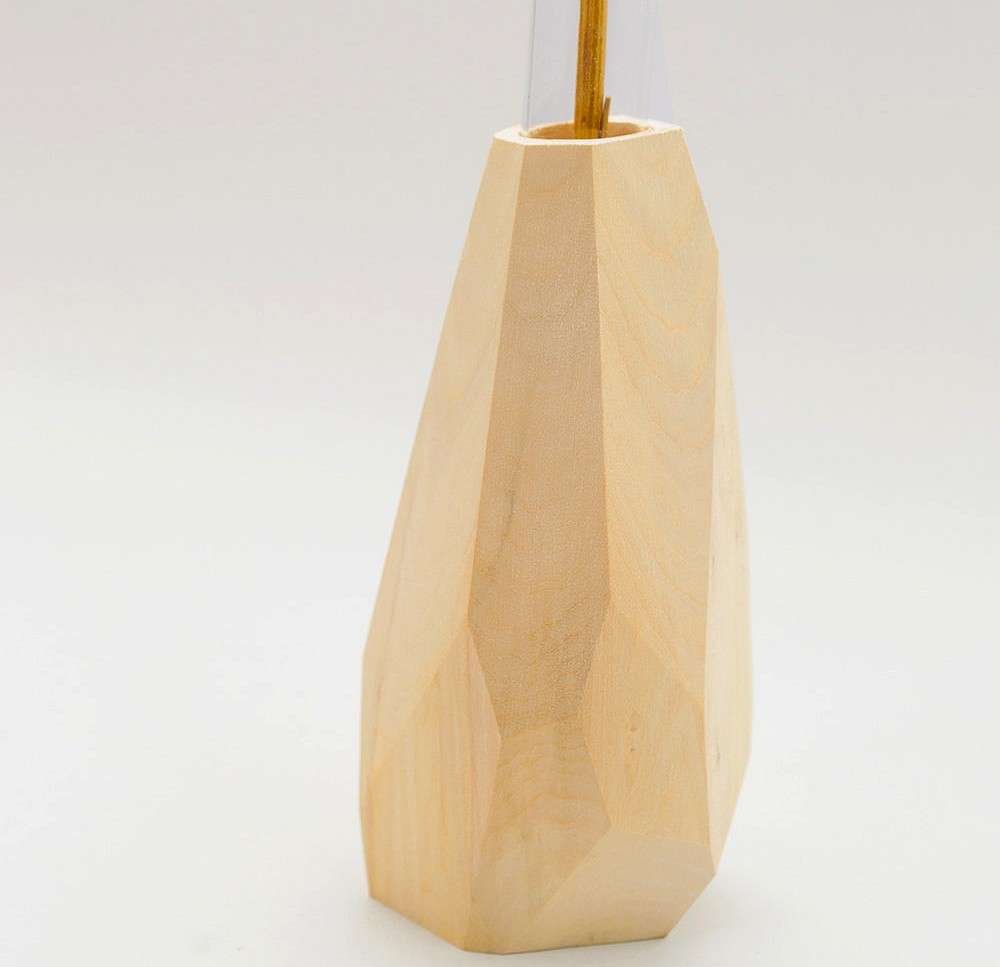 Facade vase by Orcadesign
Orcadesign focuses on developing products in which designers consciously minimize the environmental impact of their designs. The Facade Vase is simple and inspiring. It uses recycled materials to create a cover for a plastic bottle so that it can be converted and reused as an aesthetically pleasing vase in three different styles. In this way, Orcadesign has shown that reusing materials does not make a product less beautiful, but quite the opposite in some cases.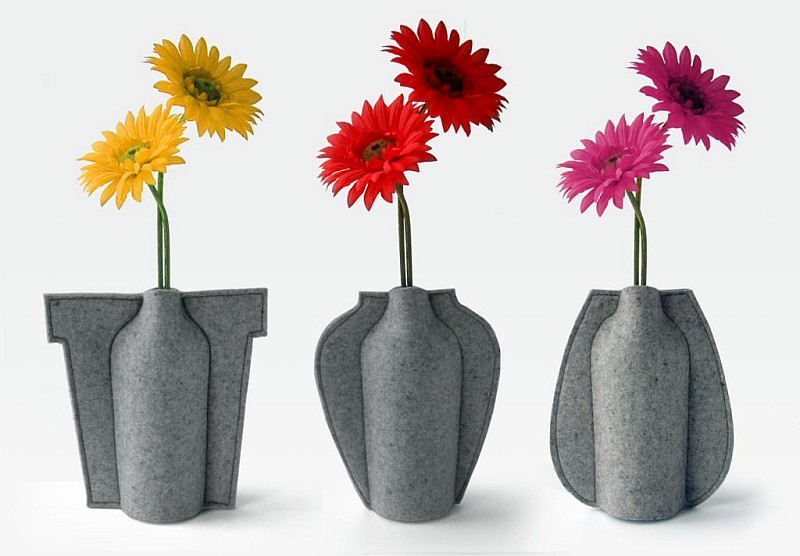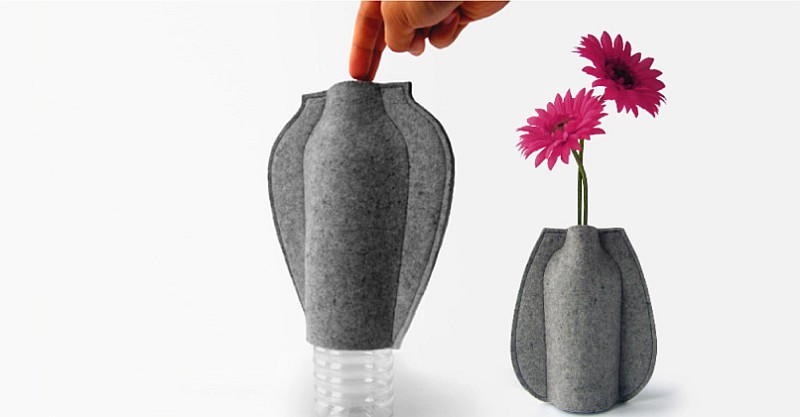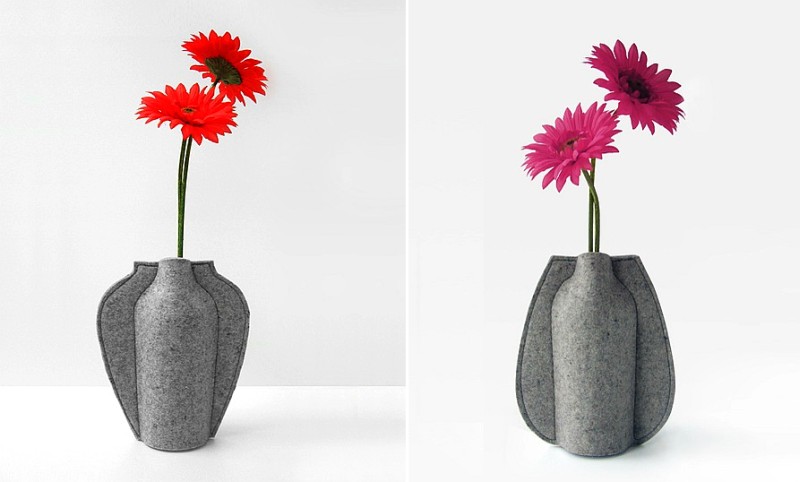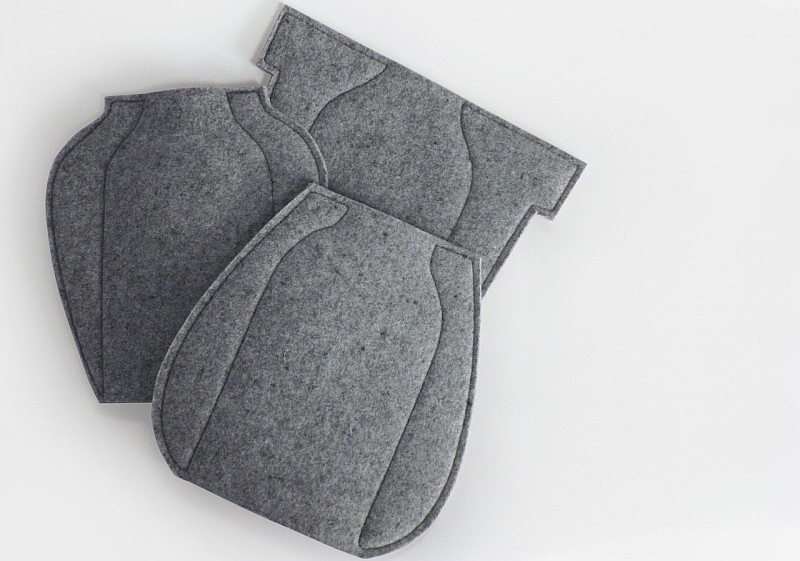 Fuji vase
Named after Mount Fuji in Japan, this vase is all about the flower. Just 7 cm tall, this conical porcelain vase has a steady base of which a flower can be supported to stand upright. With its internal support, the vase can easily hold a flower that is up to one meter tall. Made from porcelain, the vase is available in six colors.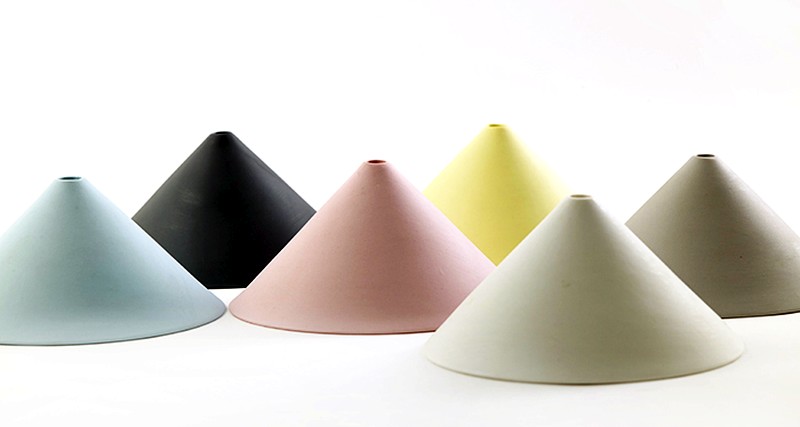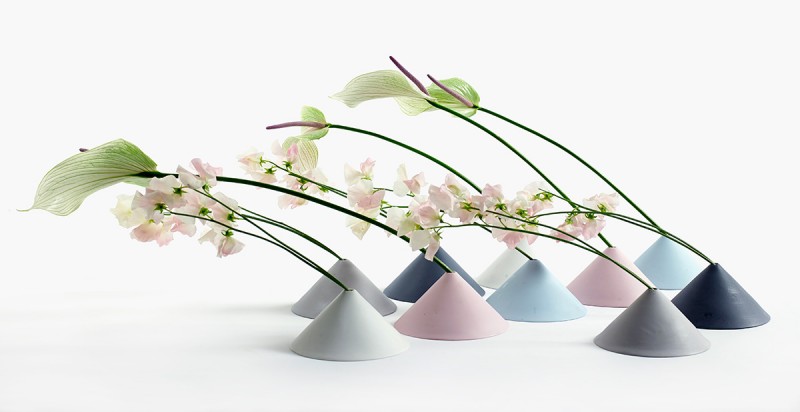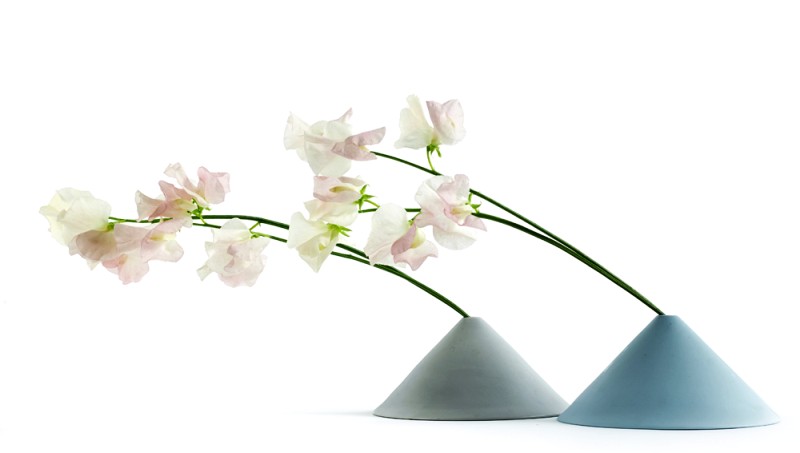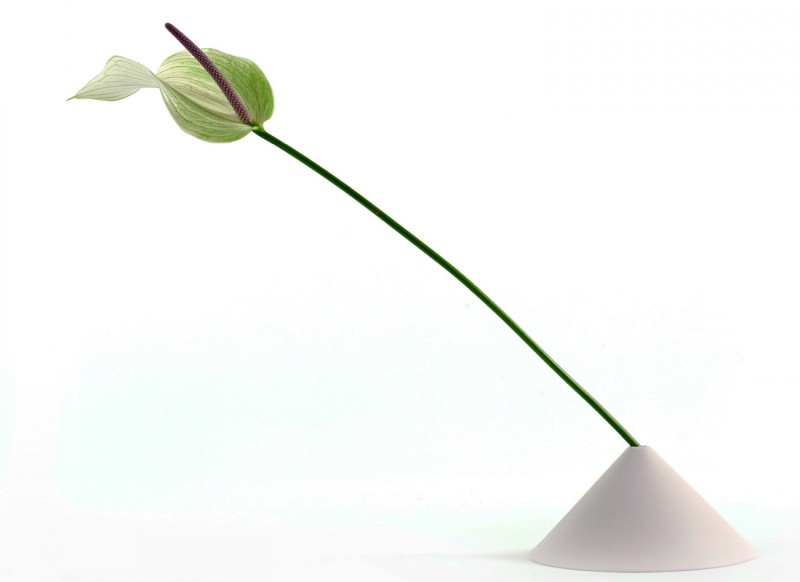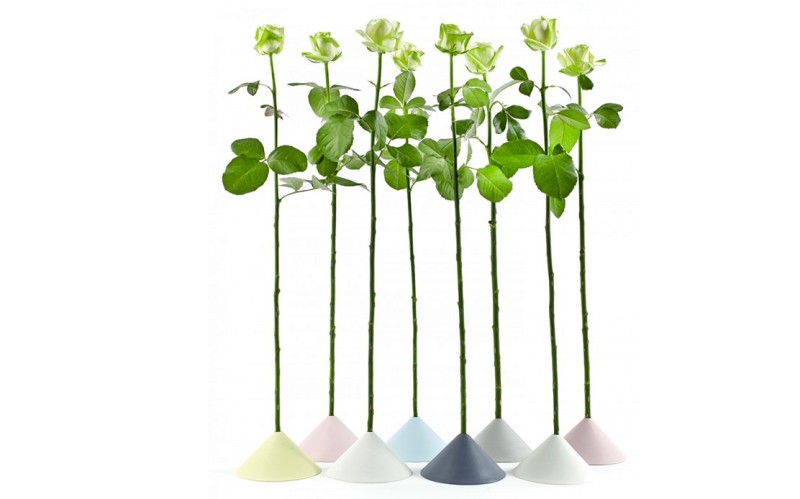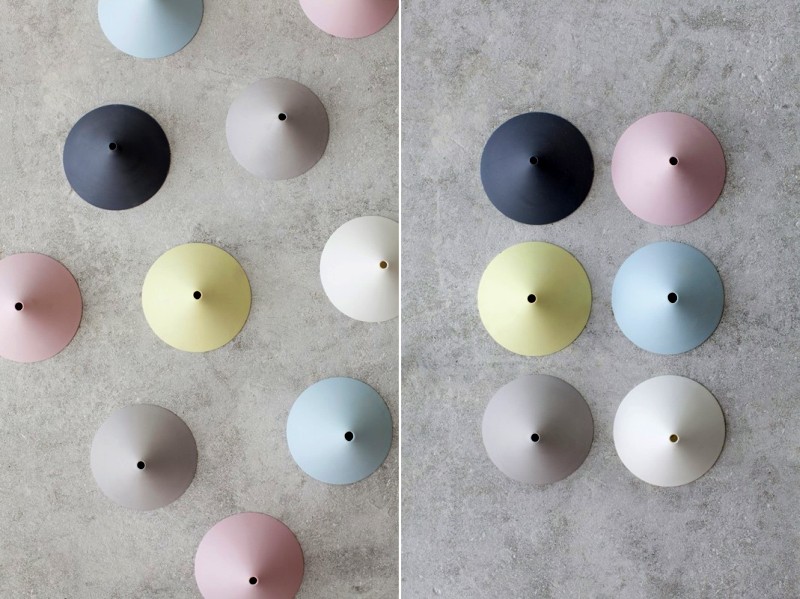 Chalkboard vase
A playful, charming and functional bud vase from Ricardo Saint-Clair is made from laminated plywood and features a chalkboard front with its own piece of chalk that tucks neatly into the side of the vase. The top of the vase has a removable glass tube for water and flowers and can be wall mounted.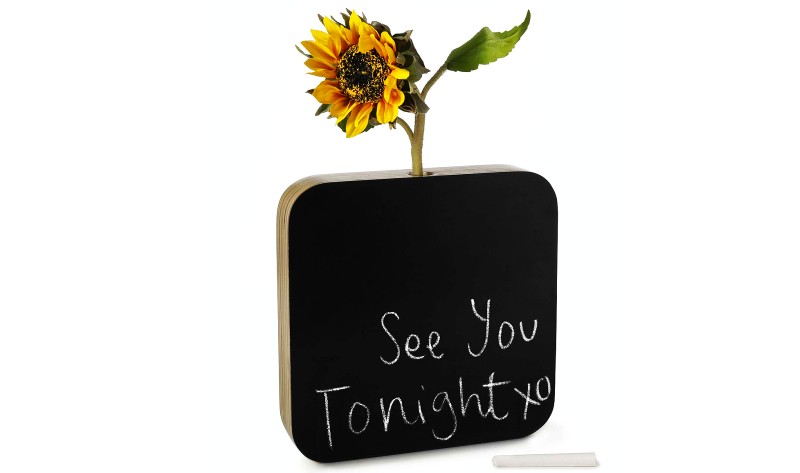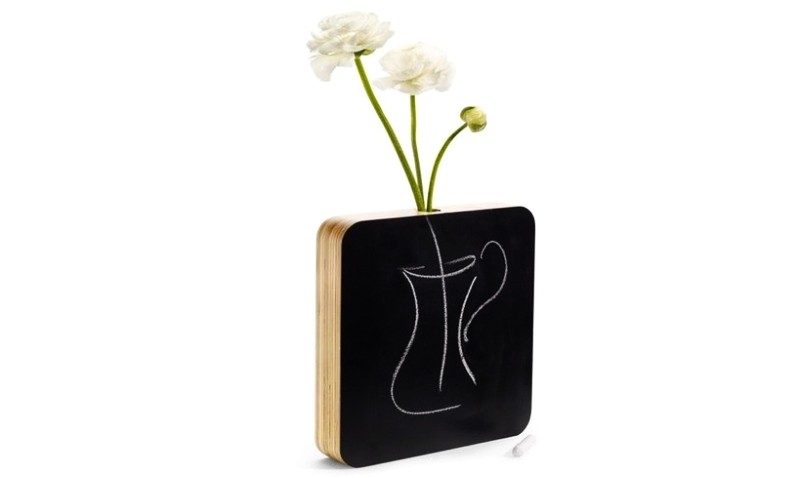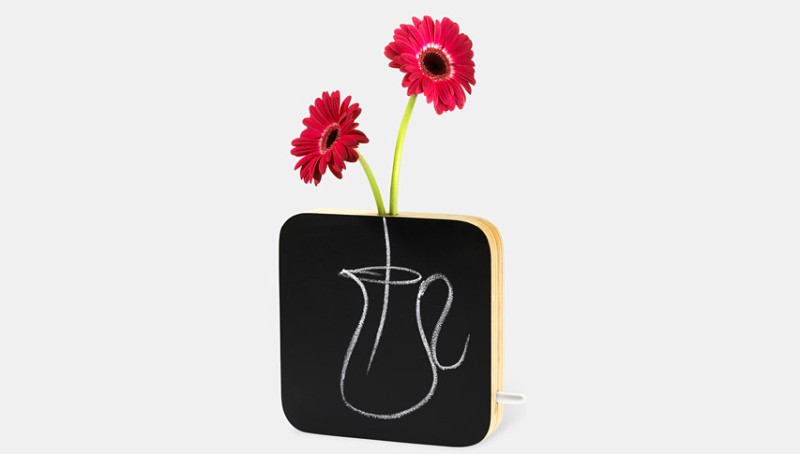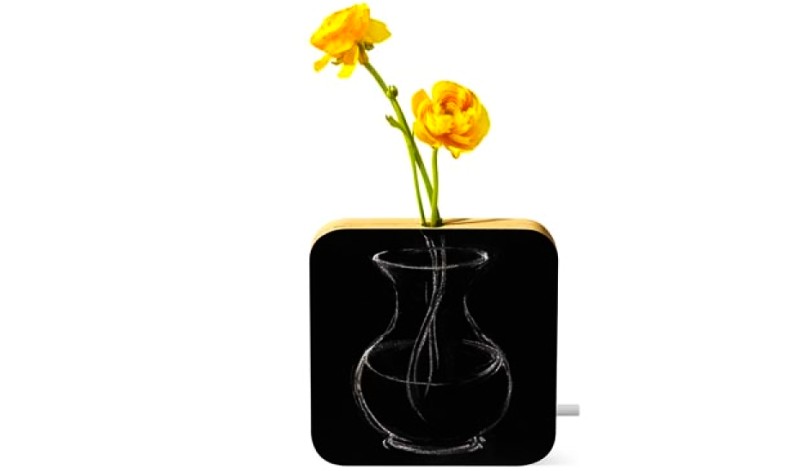 Floating vase by Oodesign
Don't want to have that old same type of transparent fiber vase? A Japanese company, Oodesign, has exclusively designed a chic vase to add a natural appeal to your living space. Entirely crafted using fiberglass, the vase in shape of ripples is an ideal pick to bring greenery indoors. The transparent water vase blends perfectly in water and looks like a ripple on the surface of the water. So let beautiful flowers float on water with a simple but striking ripple vase.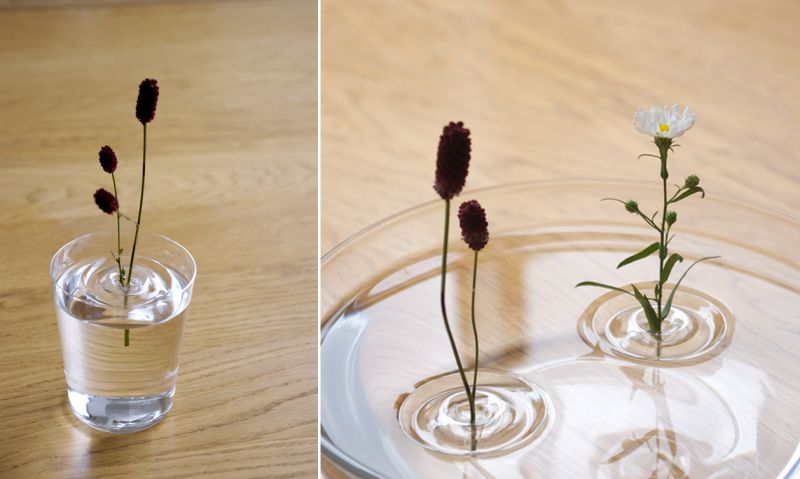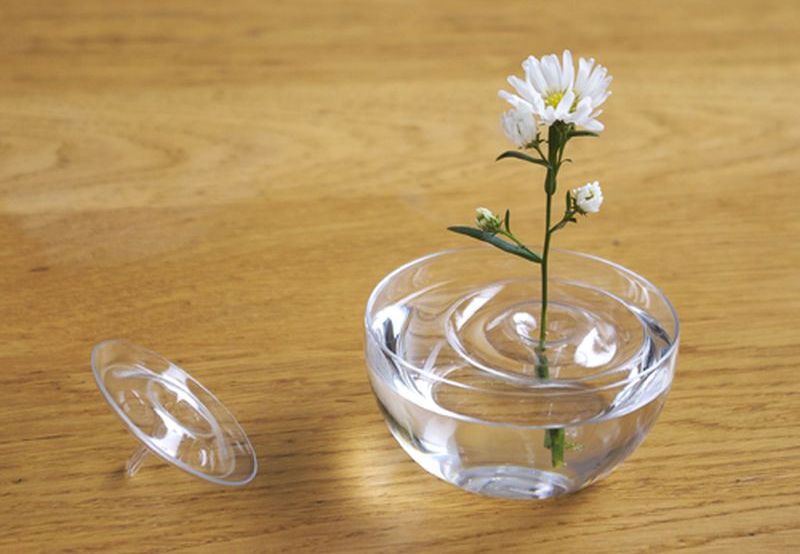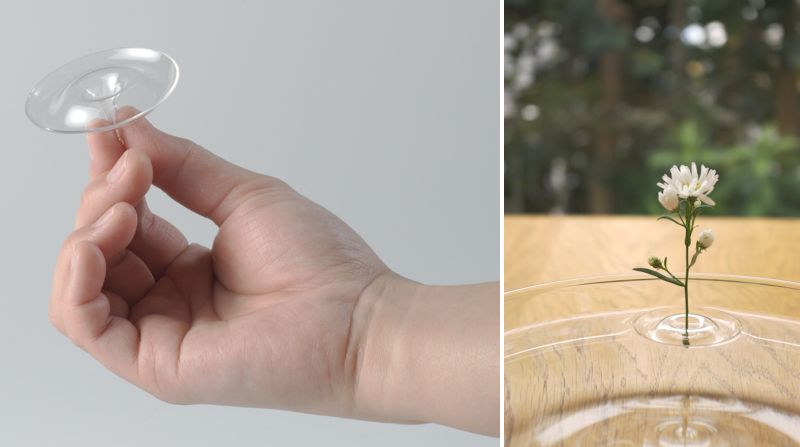 Hulahoop vase by Giopato & Coombes
Let your personality speak aloud about your lifestyle with this stylish Hulahoop vase by Giopato & Coombes. The classy vase is designed with an intention to give visual appeal of hula-hoop twirl. It comes with a set of dissimilar slates, which you have to stack up to make it look like a spiral vase. Each slate has a hole in the middle to put flowers and store water. The best thing about this vase is that it lets you reuse your empty wine bottles with the twirling base.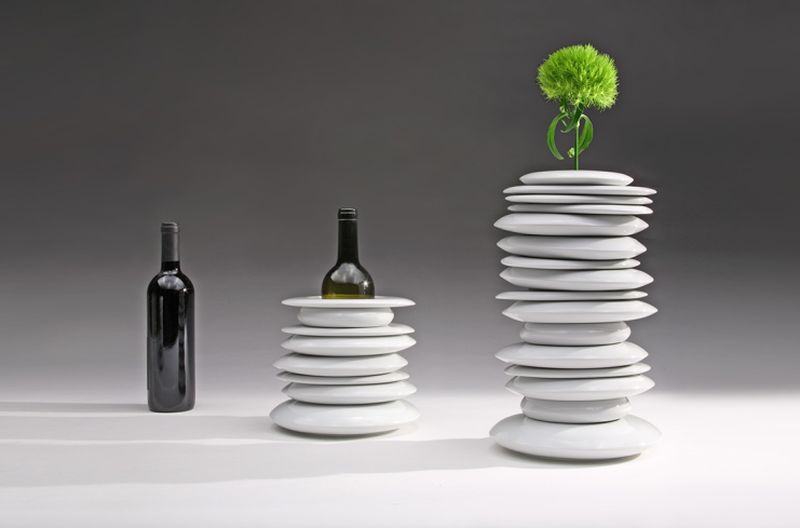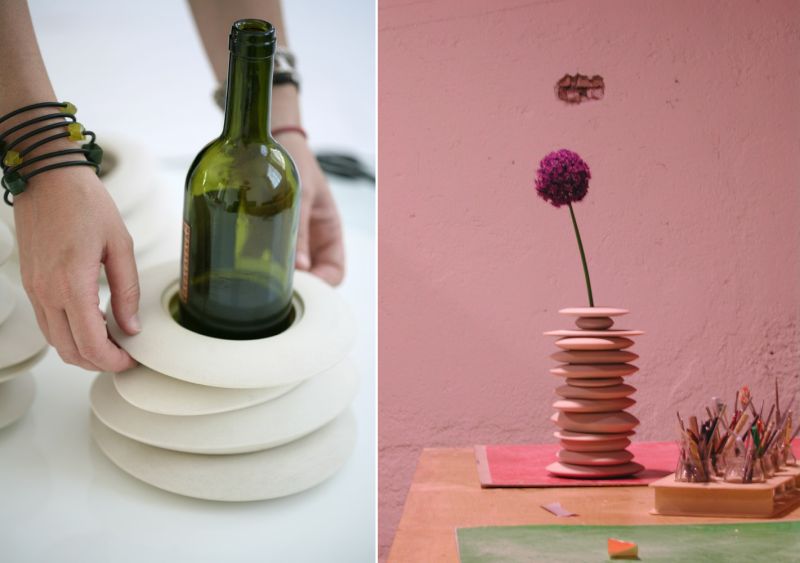 Bulb vase
Get inspired by this pretty bulb vase by Paladim to create a lasting impression in your interiors. You can make this cute vase at home by upcycling your old, out-of-service bulb. To make this beautiful flower vase, you need a bulb and a small square-shaped wooden piece that you will use as its base. The bulb can hold 100 ml water, which is good enough to let your flower thrive and stay fresh for days.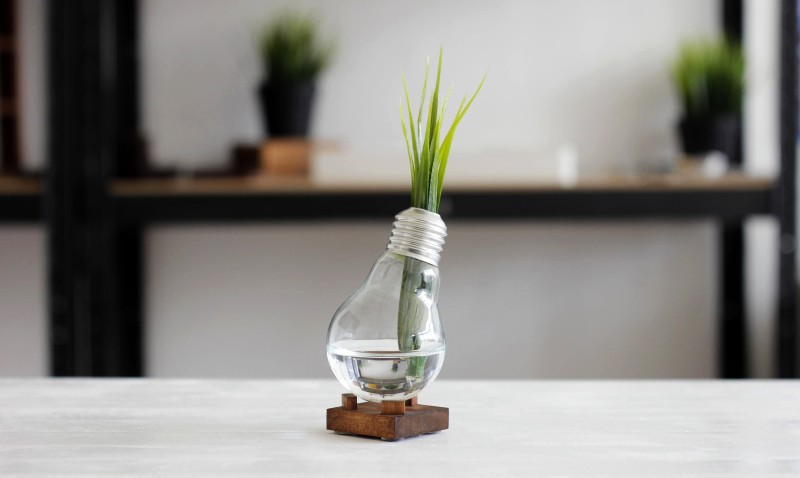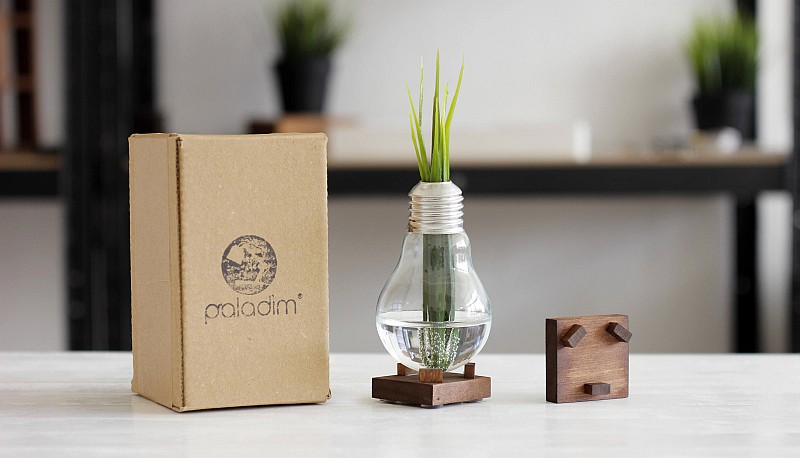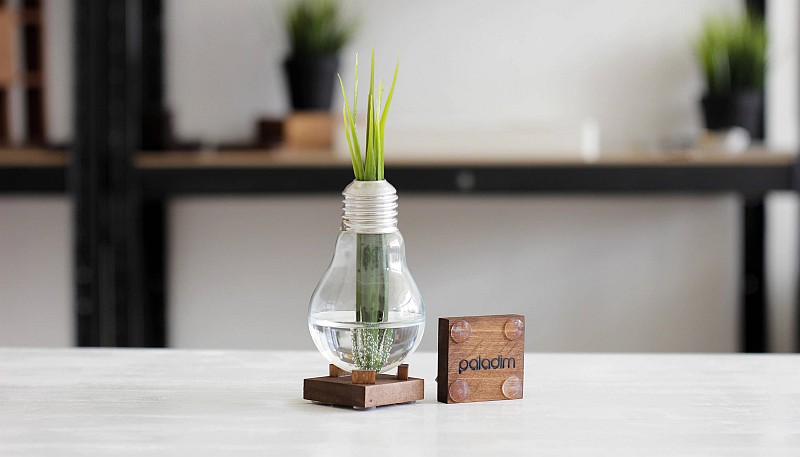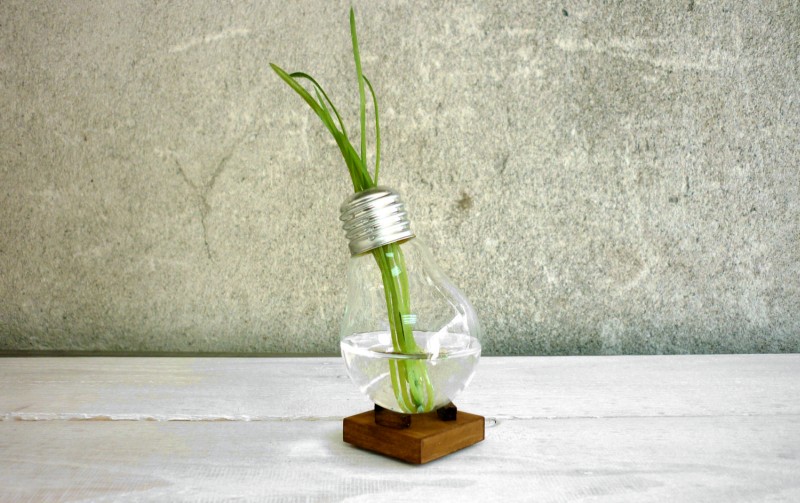 Aluminum flower vase design by Yokohama Makers Village
This beautiful vase by Yokohama Makers Village is entirely made of aluminum with pores to let your flowers gasp fresh air. Designed carefully with wire cutting technique, the flower vase with pixelated top looks like a skyscraper. The silver-colored pixel vase looks astonishing when decorated with bright, fresh flowers. This striking flower pot goes best with modern office spaces.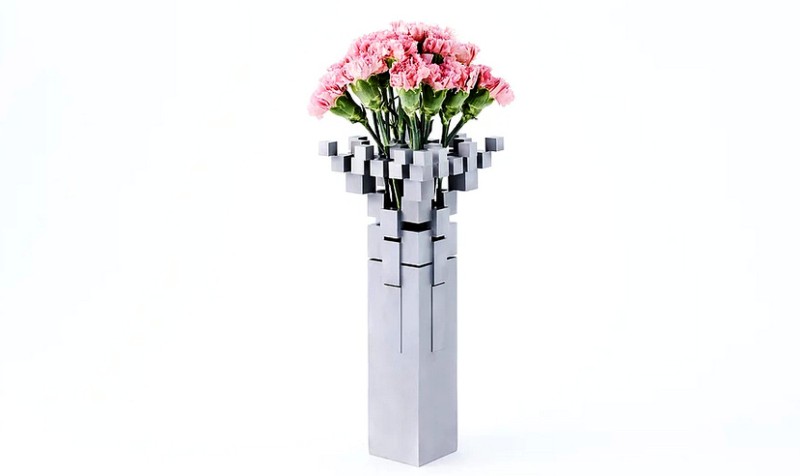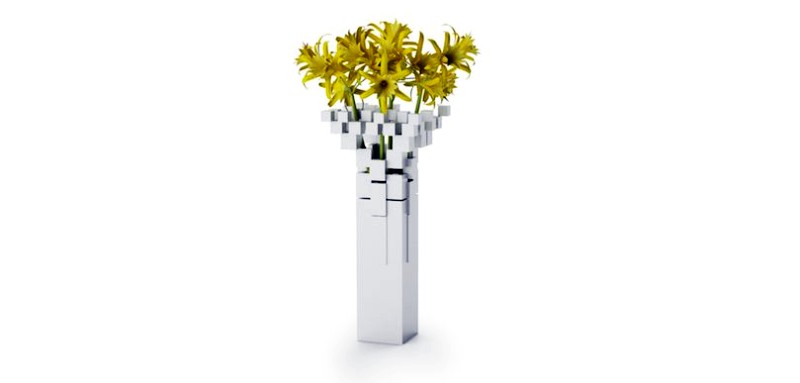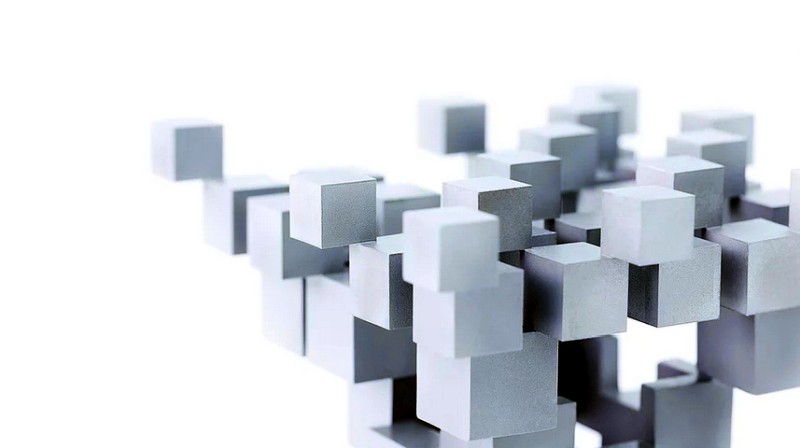 WIG ceramic vase by Tania Da Cruz
WIG vase is an exclusive creation in the shape of the head for modern interiors by Tania Da Cruz. This beautiful head sculpture-cum-flower vase is crafted using ceramic to turn your interior into an interesting space featuring classic sculpture holding a bunch of beautiful flowers. You can place it under the staircase or lobby area to add a lively touch to your interior.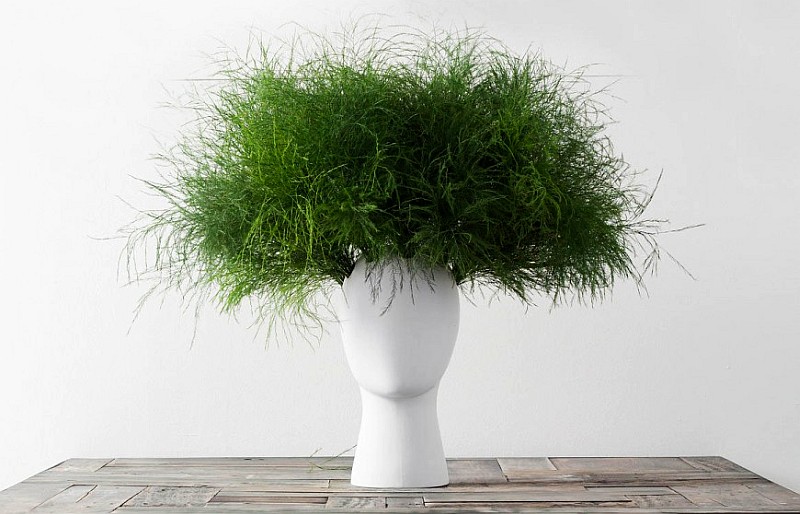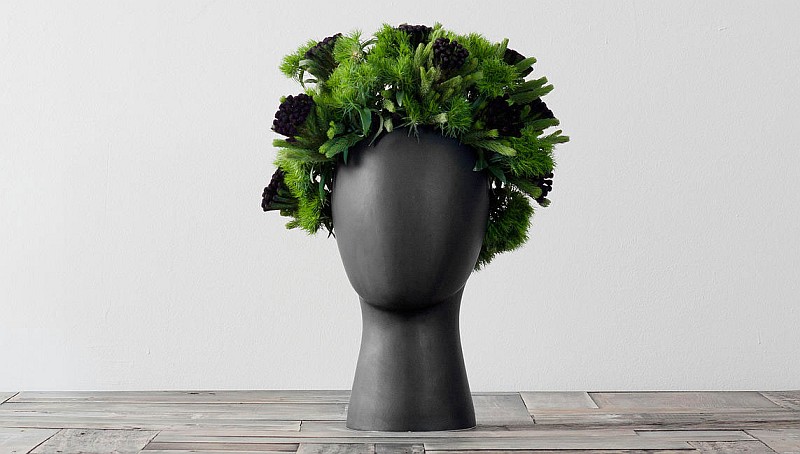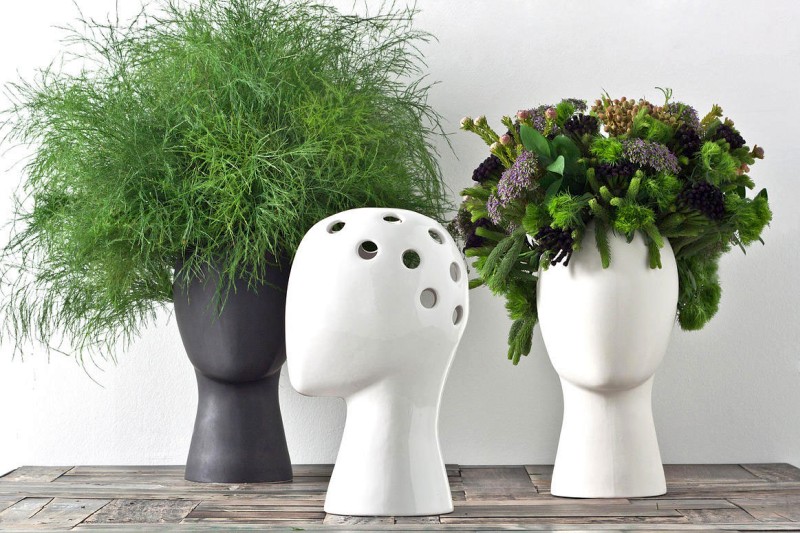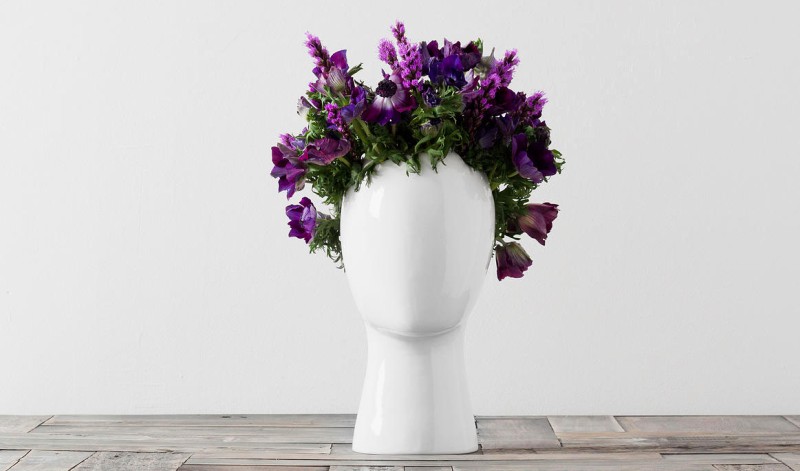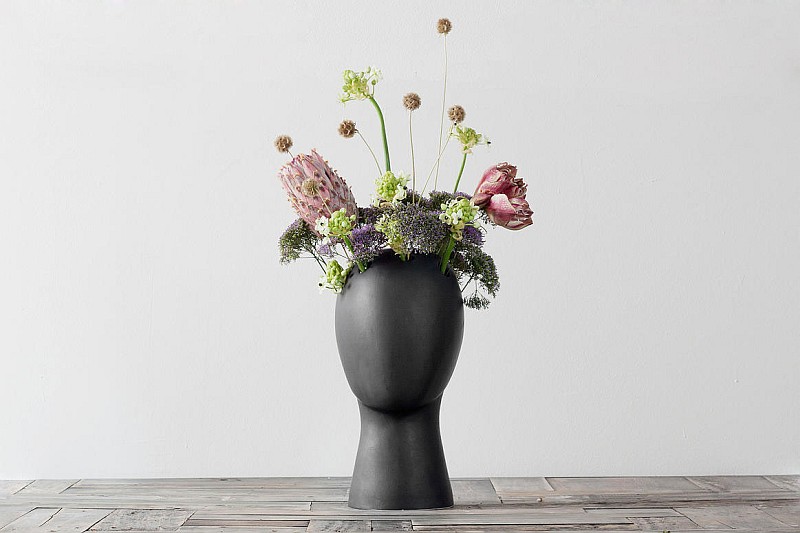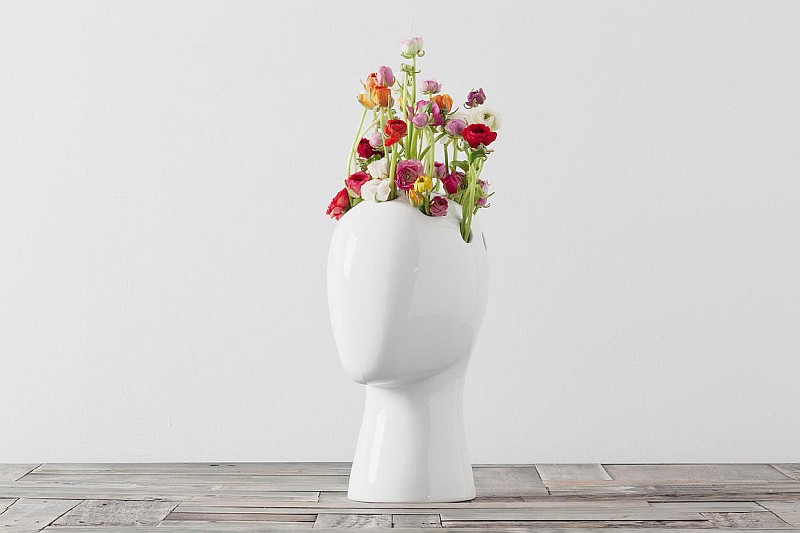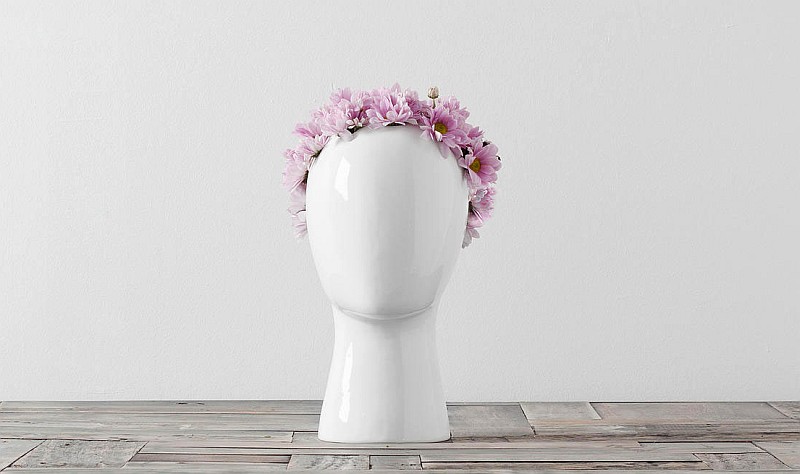 U-shaped glass flower vase design BY Jan Padrnos
Designed by Czech designer Jan Padrnos, this classic vase is made out of industrial glass in U shape. Inspired by an improvised water level tool, the designer beautifully connected three U-shaped glass tubes together to form a beautiful and unusual vase. The U-shaped glass vase is a great element to embellish interiors with transparent home décor theme.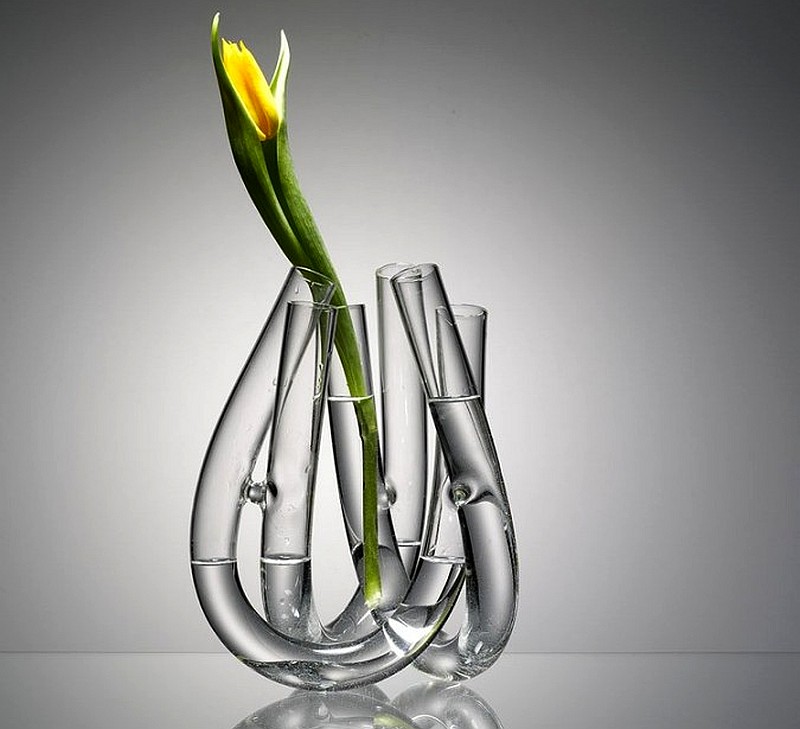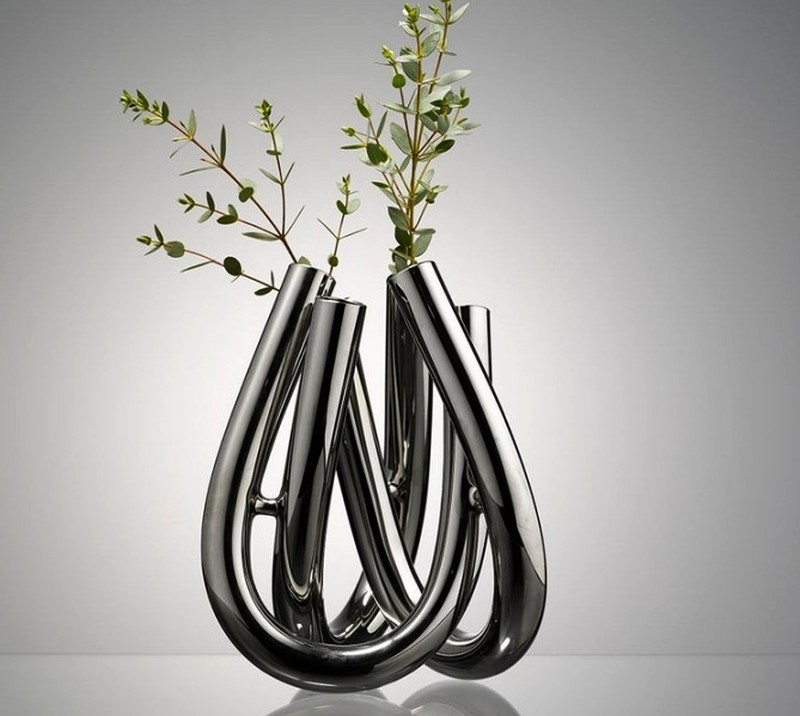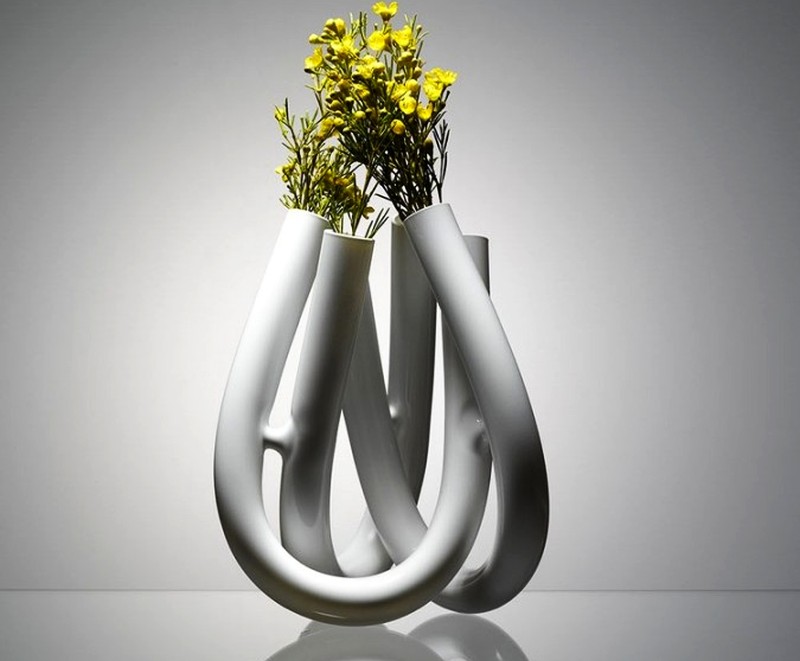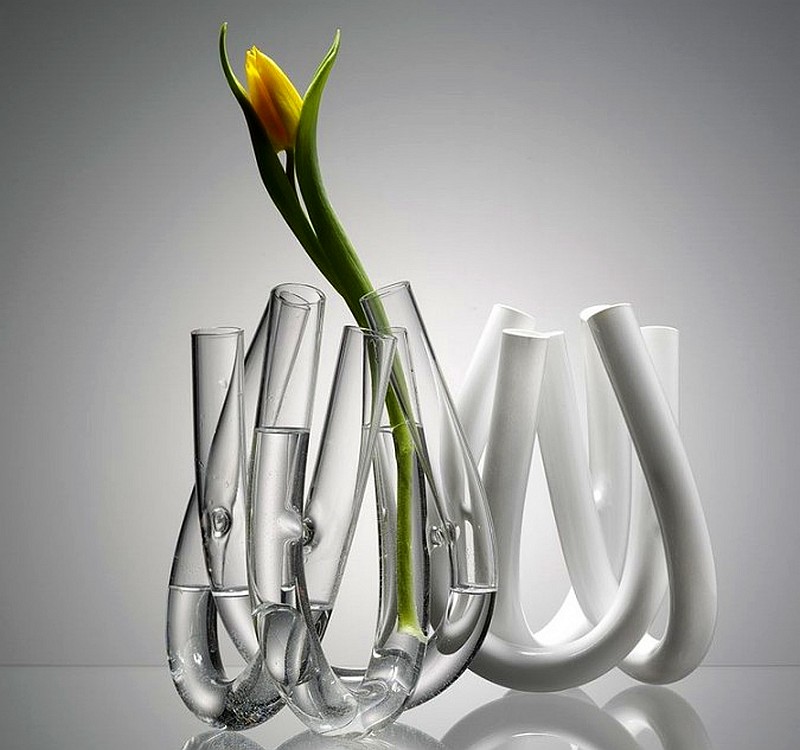 Whale flower vase by Clever Design
Designed by Clever Design, this two-piece whale flower vase can be a great element of interest for your interiors. When placed on a plane surface, the vase gives you the appearance of a whale floating on water holding flower onto her head. The unique flower vase comes in either black or white color.