Although most of us still look for a luxurious abode with all the modern amenities, the trend is gradually shifting toward off-grid living. People who want to take the next step toward sustainable living are going for energy-efficient options like cob houses that are inexpensive to build and look aesthetically pleasing.
Cob houses are built using clay, a mixture of sand and straw, lending eco-friendly credentials when compared to modern materials like brick and mortar. Moreover, they are recyclable and non-polluting when demolished.
If you have doubts about the durability of a cob house, then it's worth mentioning that the oldest cob house still stands after 10,000 years of exposure to the elements. Also, making one for yourself and your family isn't rocket science as it is very easy to build with the basic knowledge of construction.
Before having a look at some of the best cob houses from across the globe, let's have a look at the advantages of building one.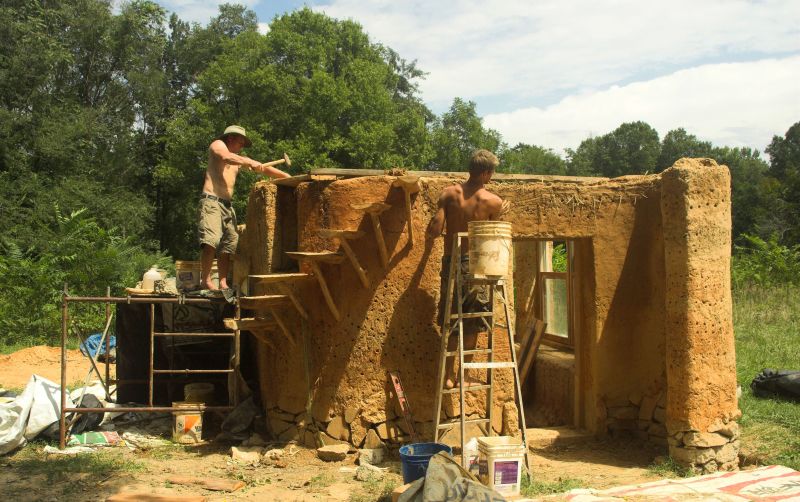 Why a cob house?
Firstly, a cob house looks beautiful due to the design freedom one has while erecting the structure. Cob as a building material is very easy to find, which makes it a practical option. Let's have a look at some of the highlighting advantages of building a cob house.
# Low cost of building
Since the material used for cob house construction is locally sourced, it is a dirt-cheap method of building a dwelling which will last for years. All you need is a piece of land to erect the structure, and it will cost you almost one-tenth the cost of building a conventional home. As an added advantage there is zero carbon footprint which goes very well for eco-friendly living.
# Healthy indoors
As the cob house is built from natural earth materials, it is absolutely healthy to live in. There are no toxic emissions as compared to a conventional building which uses synthetic and industrial formed materials.
# Energy efficient
One major advantage that a cob house has is its energy-efficient design. This is due to the high thermal mass which keeps the indoor temperature consistent. It is a good option for hot climate areas, as the inside temperature is automatically regulated without the need for any fancy equipment.
# Building flexibility
A cob house is very easy to create in any intended manner, as the user can incorporate unique design elements. Also, the building material (cob) is compatible with other materials like wood or stone which gives the user the option to add some more structural strength.
# Durable and earthquake resistant
Cob house is extremely durable as the base material for its structure is natural re-bar which gives strength to the building. The eco-friendly home is also earthquake resistant as the whole structure acts as one monolithic piece which doesn't develop cracks when the earth shakes.
# Weather-proof
You might think that a cob house would give way to extreme weather conditions like rain or hailstorm, but it's exactly the opposite. A cob house is, in fact, durable and will last for years to come. There is no degradation of the material and it stays completely dry.
# Termite and fireproof
Since soil is used as the base material for the building it is almost completely fireproof and termite-proof. This makes cob house one of the safest DIY homes that one can go for.
# Sound insulation
When one talks of acoustic insulation, cob houses are right up there among the best. Walls made from earthen material has excellent sound-absorbing properties which keep the outside noises subdued to a great extent and vice-versa.
Also Read: Why Cob House is an Eco-Friendly Building Option
How to build a cob house?
Building a cob house is about making a home from materials that are natural, available from the vicinity. After all, you just need sand, straw, and clay. It's a very easy and practical option if you want to build an eco-friendly home. Check out the video below to learn more on how to make a beautiful cob house for yourself.
Cob house design inspirations
Now, it's time to have a look at some of the most beautiful cob house designs from around the world which will give you a fair idea on how to design one for yourself. Of course, you can incorporate your own design elements, which is great when you are ready to get your hands and feet dirty while erecting an eco-friendly dream home for yourself. So, let's finally take a tour of the best cob houses out there.
# Cob Cottage
This two-story mushroom-shaped cob house built in 1999 on Mayne Island, British Columbia is a sustainable abode worth drooling over. It is erected in a way that allows maximum daylight inside thanks to the well-placed windows.
The interiors are beautifully planned with the use of soft-toned colors for a warm feel. The dwelling has everything you need for a comfortable stay, and thankfully it is also listed on Airbnb for renting.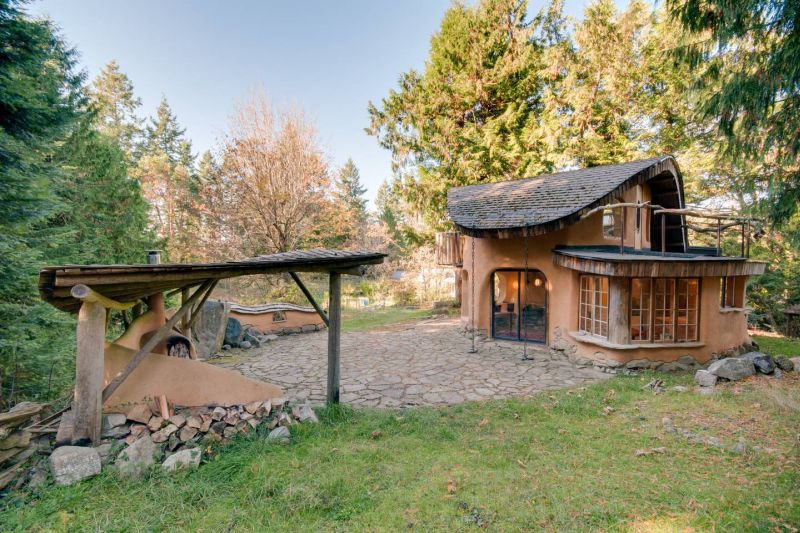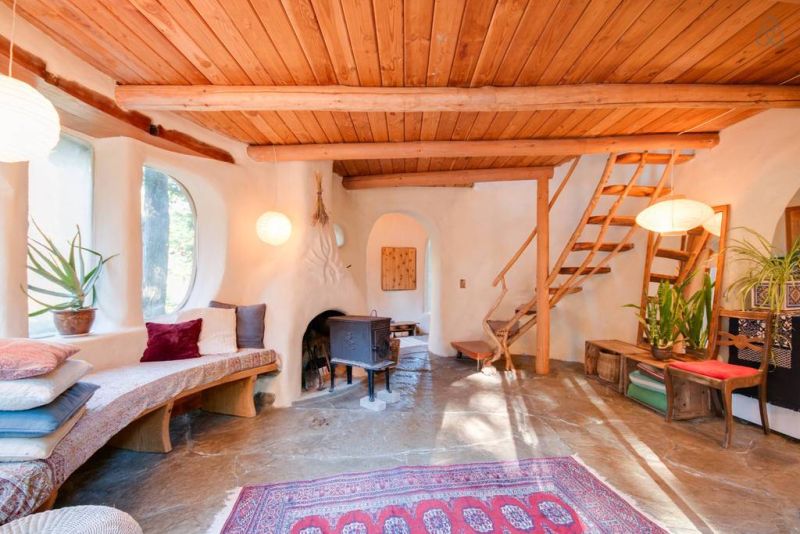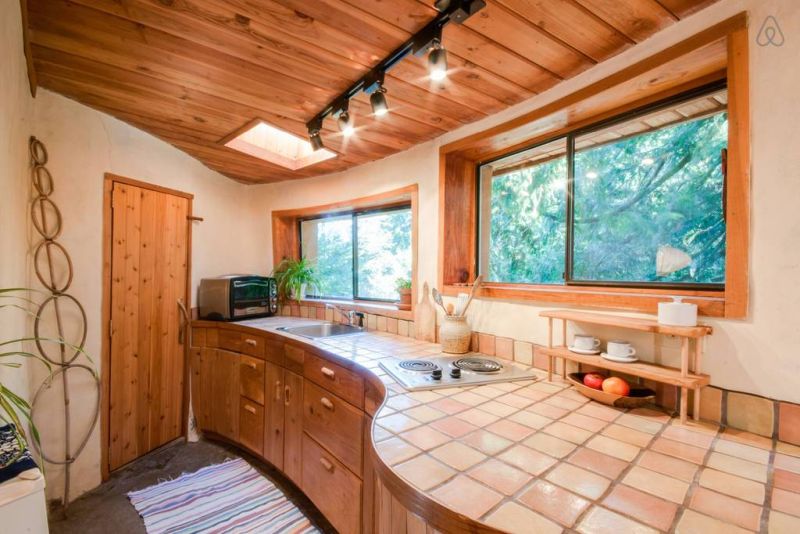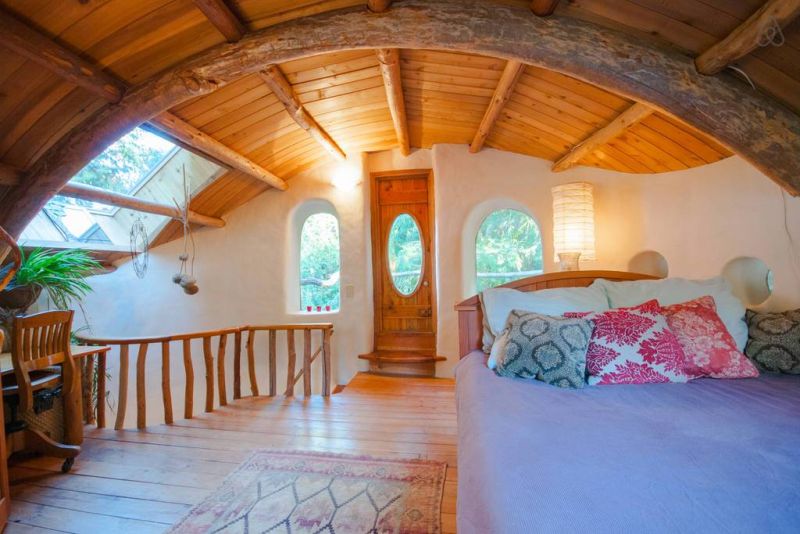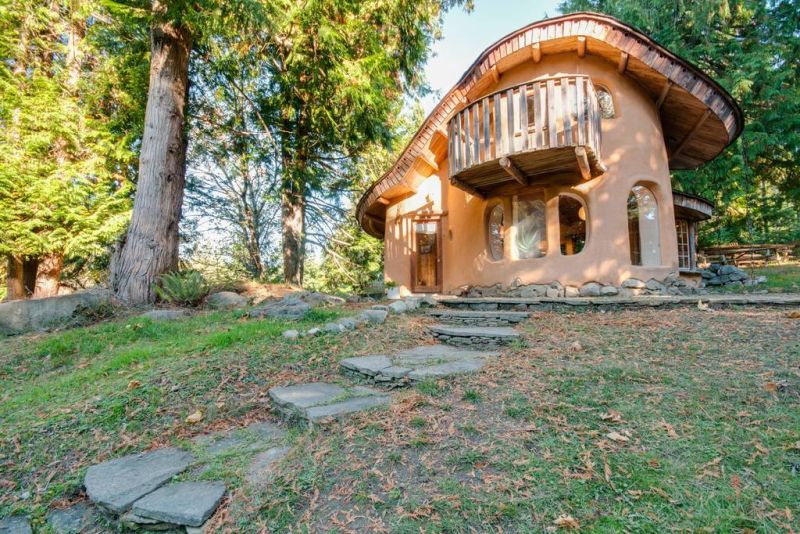 # Mud and Wood
Architect Feile Butler and her carpenter husband Colin Ritchie decided to make their own cob house after going for a 10 days mud building course in 2005. It took them almost three years to finally come up with this beautiful two-story mud house.
The house has a modern touch to it on the inside with furniture and appliances that go very well with the wooden theme.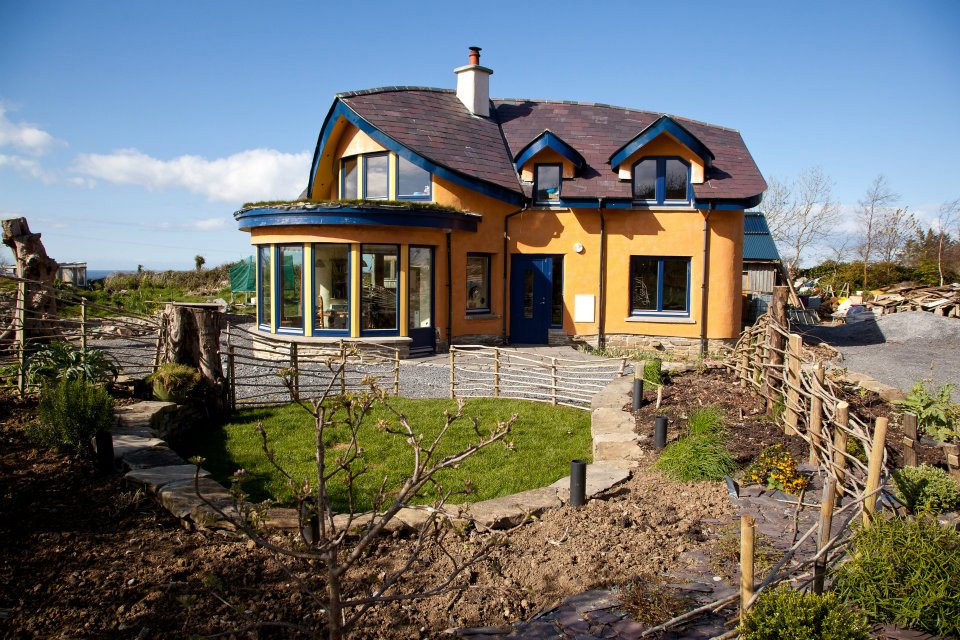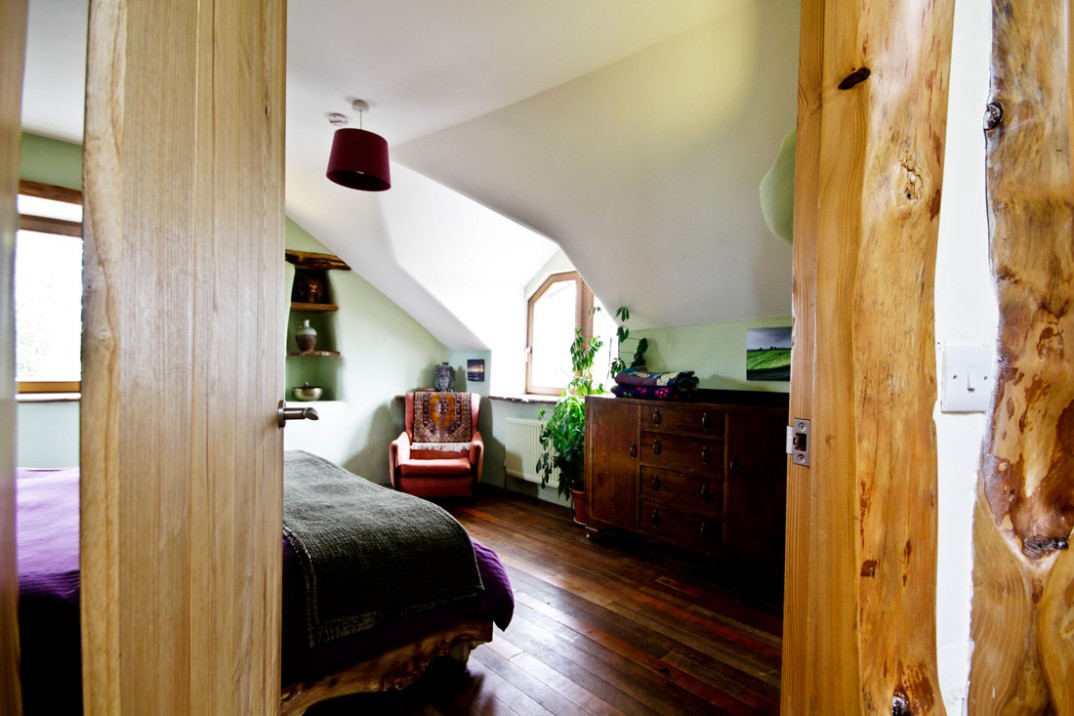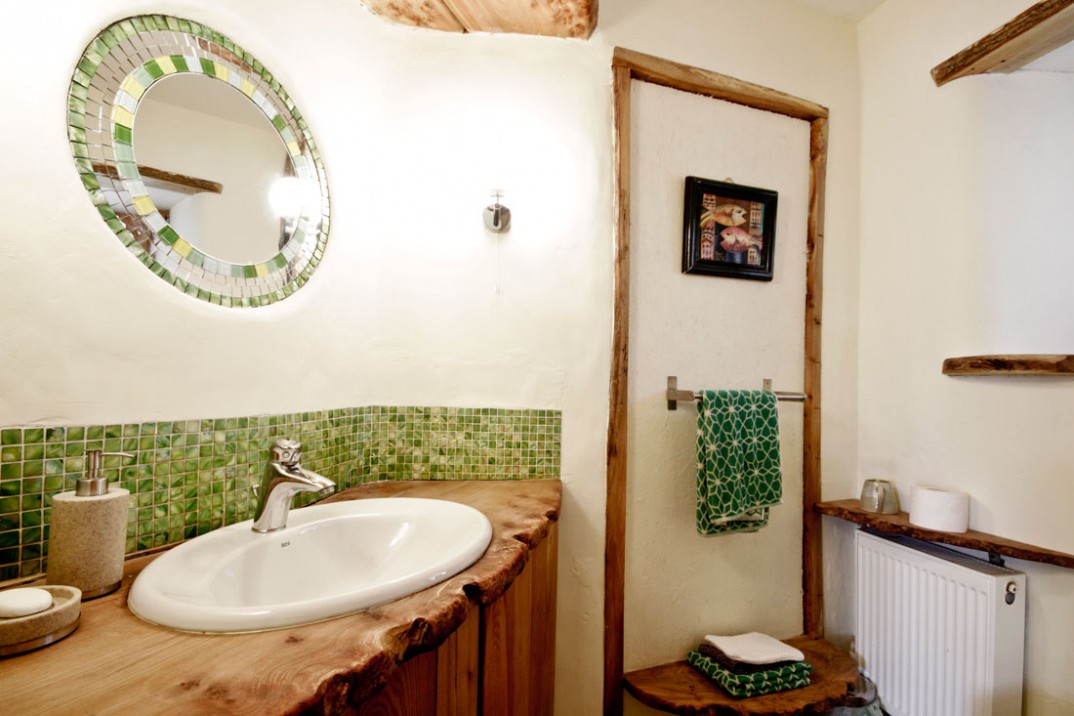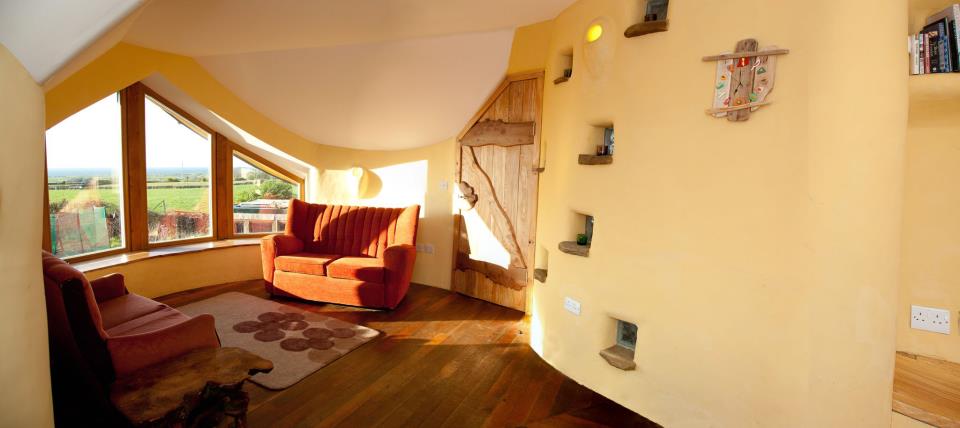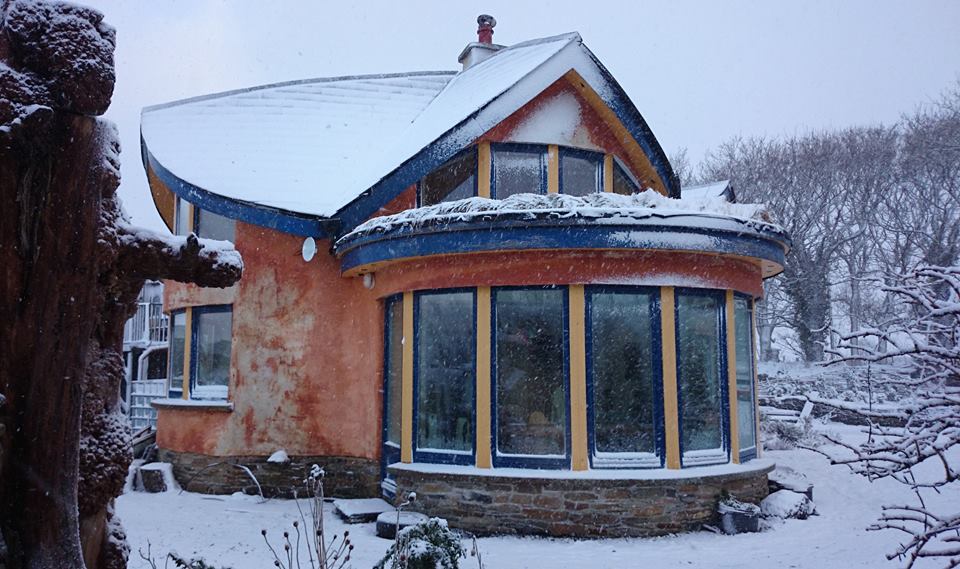 # Istoria Casutei
Architect and natural builder Ileana Mavrodin of Verde in Banat, Romania has come up with this aesthetic looking cob house to promote building eco-friendly structures from natural material. She used cob as the basic material, along with dry stone to add strength to the walls and Roundwood for the doors and roof.
The dwelling has a very contemporary feel which shows a connection with nature, and a craving for basic living.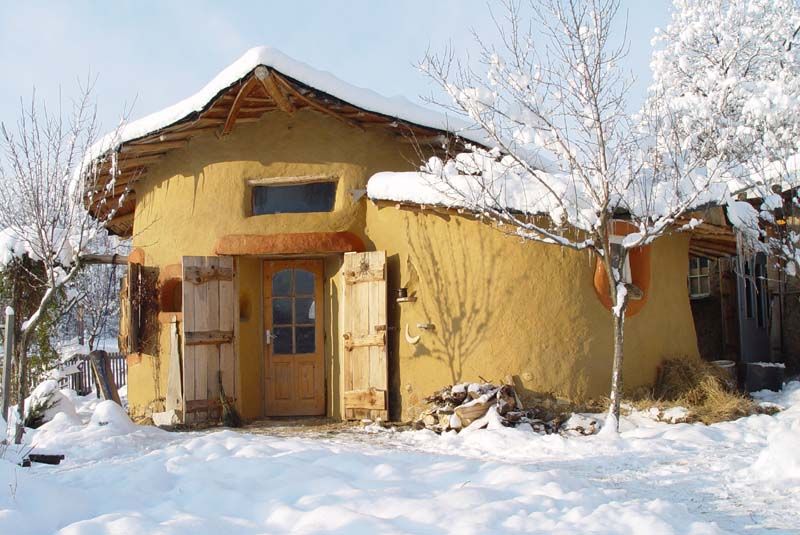 # The Cob House
A cob house in a true sense, this one built by Michael Buck (a 59-year-old farmer and retired teacher) is unique because no power tools were used in its making. Michael created this one-room mud house over a span of eight months with a budget of just US$250.
Without having prior knowledge of making cob house, he read some literature to embark on this project. In the end, it turned out to be quite an attractive prospect.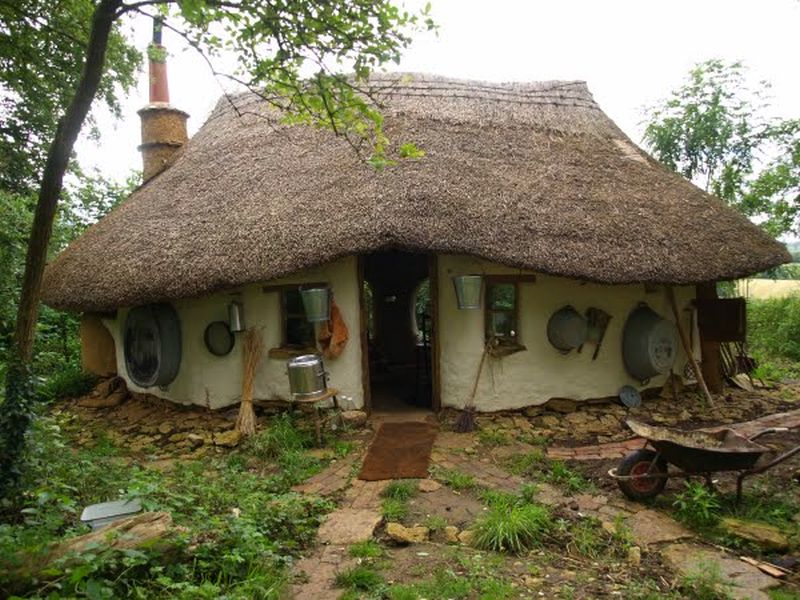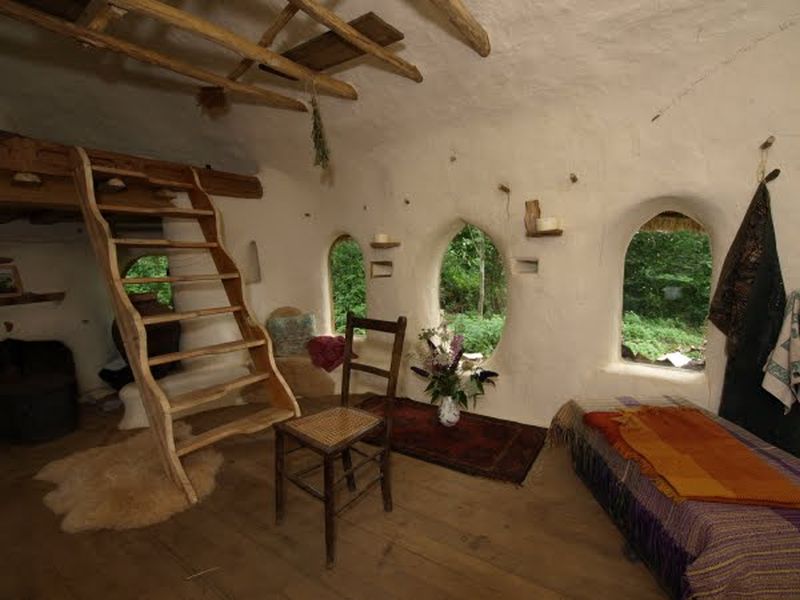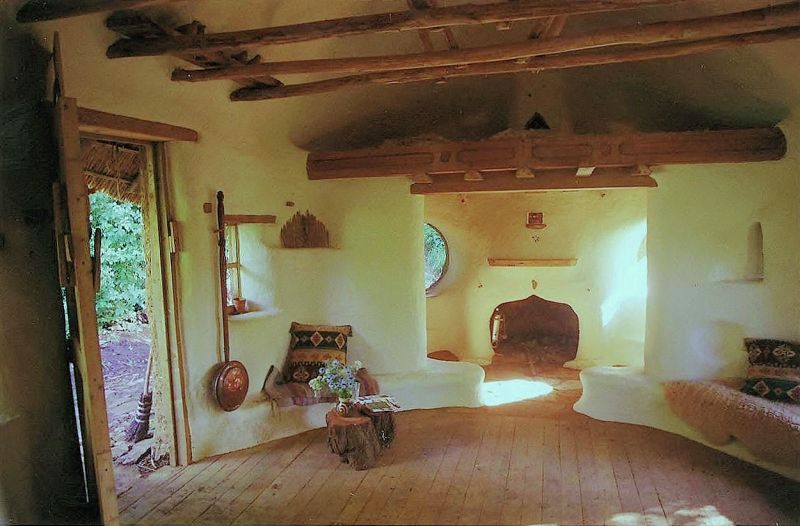 # Laughing House
Made completely from the locally available organic material, this cob house in Oregon woodland near Coquille OR, USA is a treat to watch. It is designed by Ianto and Linda of Cob Cottage Company, who call it the Laughing House. The interiors are very intricately designed keeping in mind the overall theme.
This two-story cob house is definitely one to drool over, and an inspiration for people who want to live amidst nature in the most eco-friendly way possible.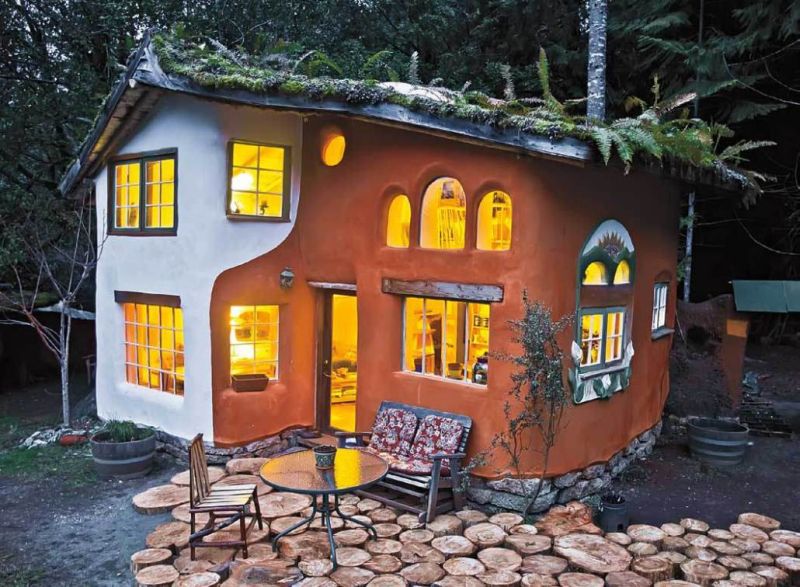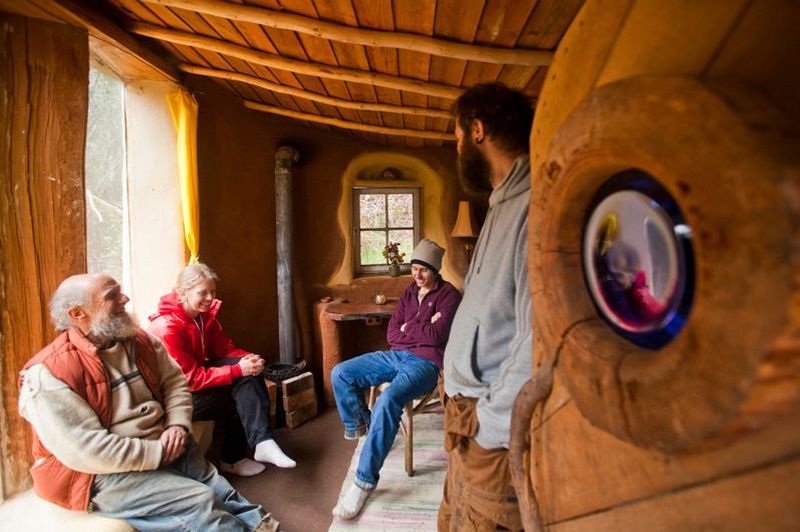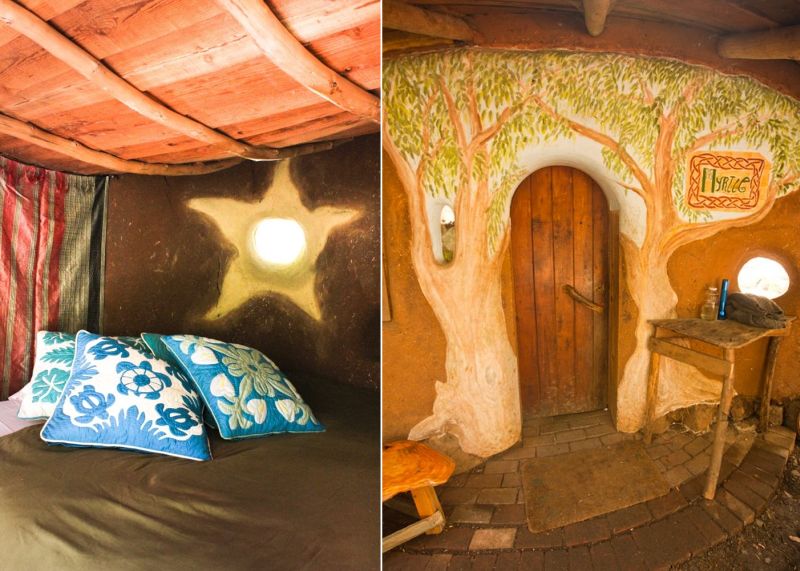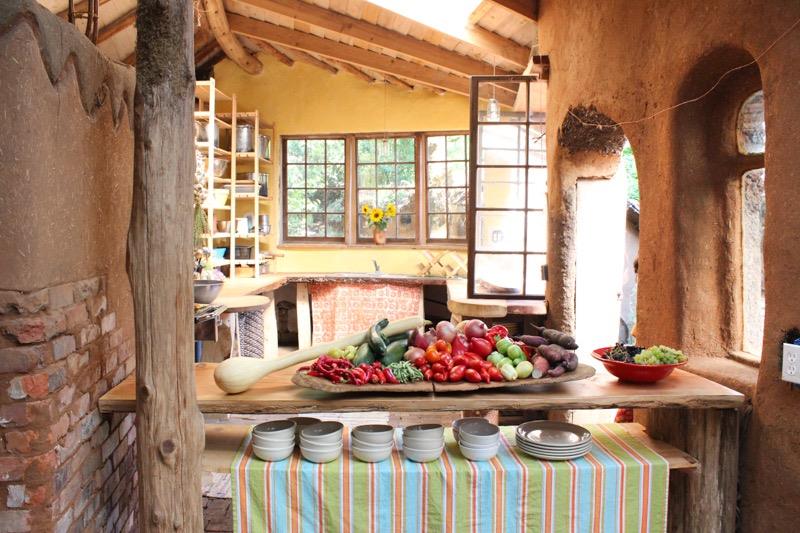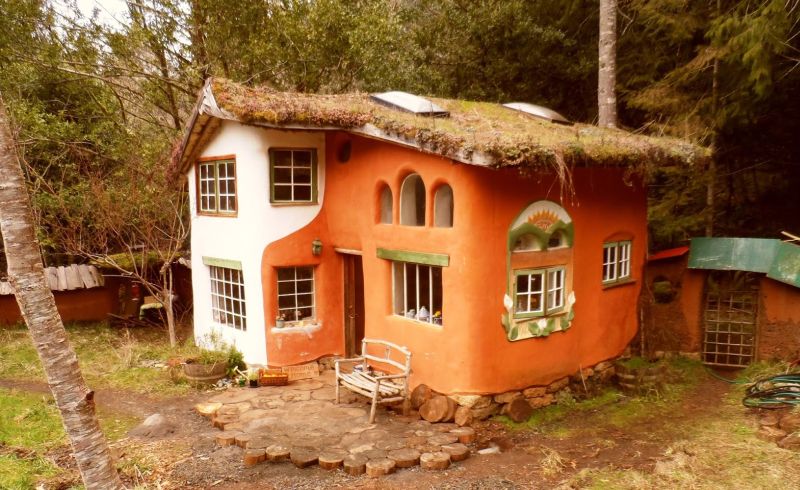 # Goatling cob house
This stunningly crafted cob house by Lisa and Rich is created from clay collected from the stream running by its side and other materials including Roundwood of pine and Hawthorne from local woodlands. Set in a picturesque location in Somerset, England, this cob house has walls that look like a true work of craftsmanship.
To give the dwelling a contemporary feel, the roof is tiled with cedar shingles and the windows are given a very fairytale-like appeal.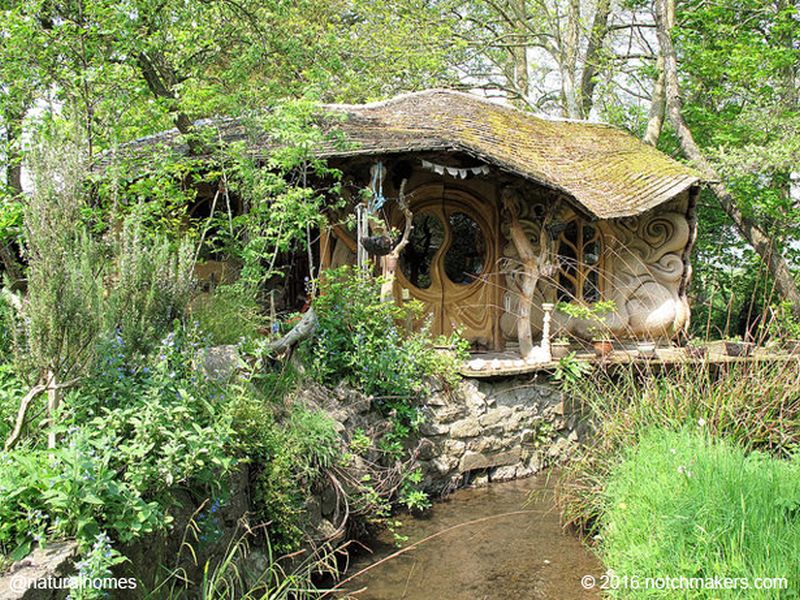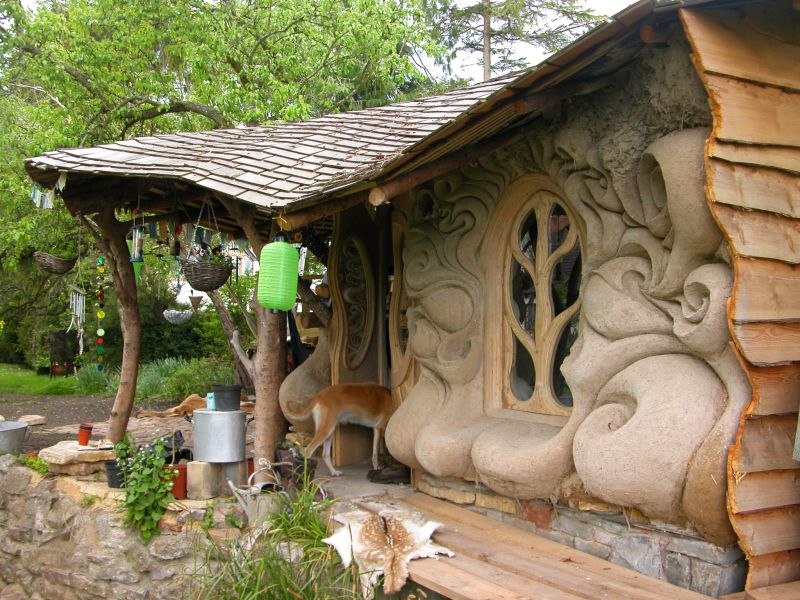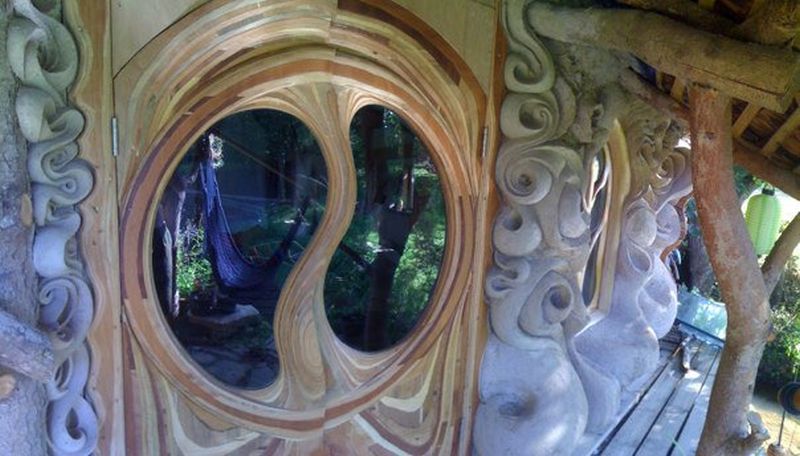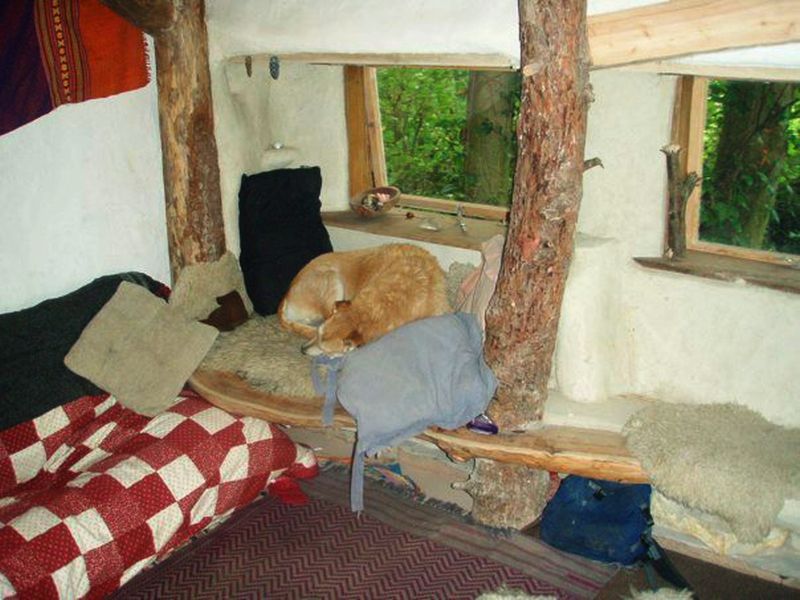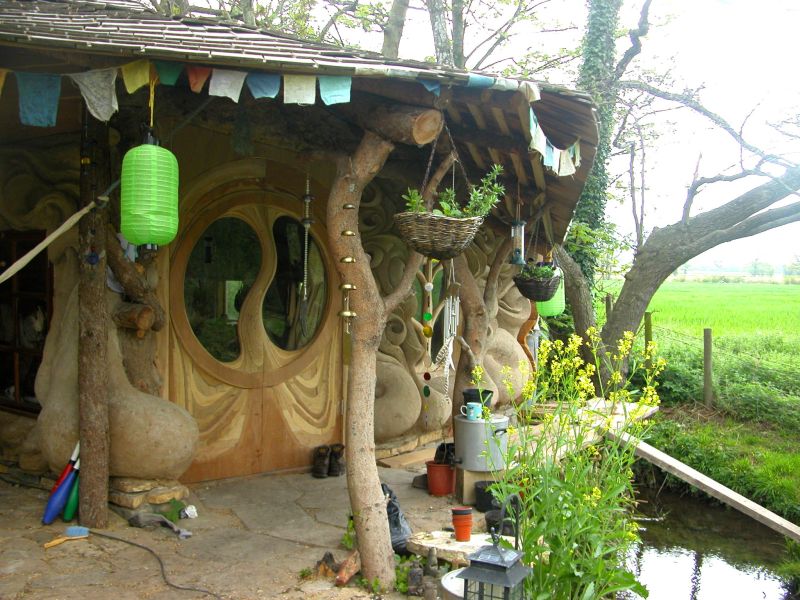 # Cob guest house
Build in 2005 by Don and Shanti McDougall on a pasture of their organic farm on Mayne Island B.C., this minimalist cob house has a robust wooden roof which extends on all sides to give it ultra-protection from harsh weather conditions. Some of the interior elements are also crafted from cob like the sofa in the living room which makes it unique.
Other than that wooden furniture and plenty of light entering through the wide windows give this dwelling a charming appeal.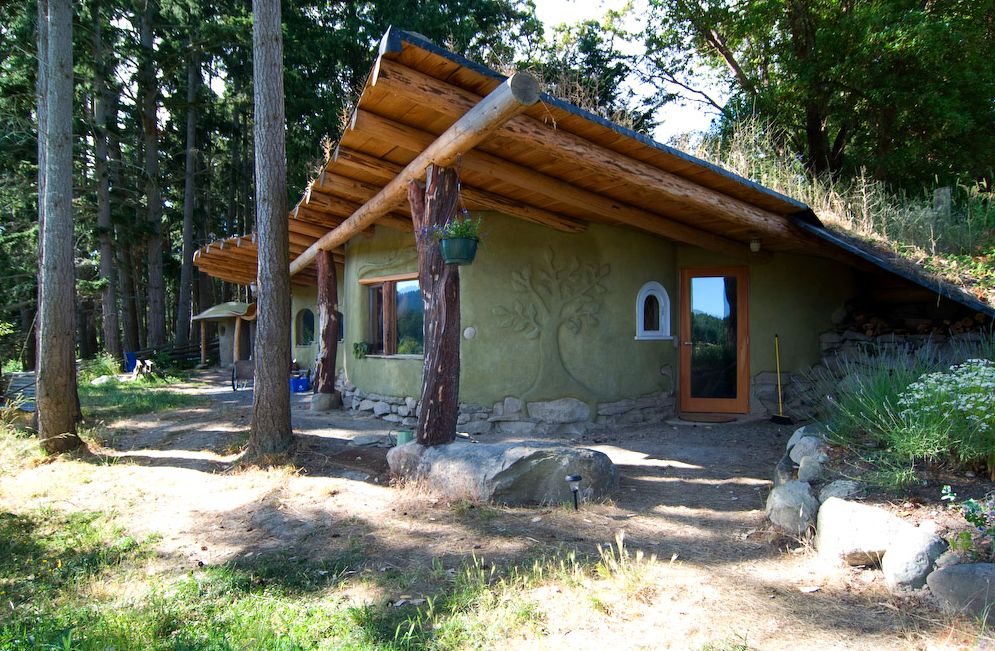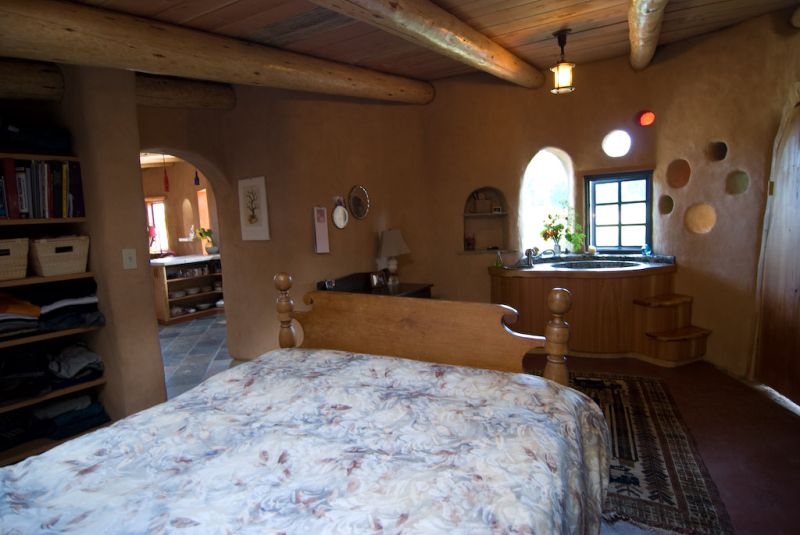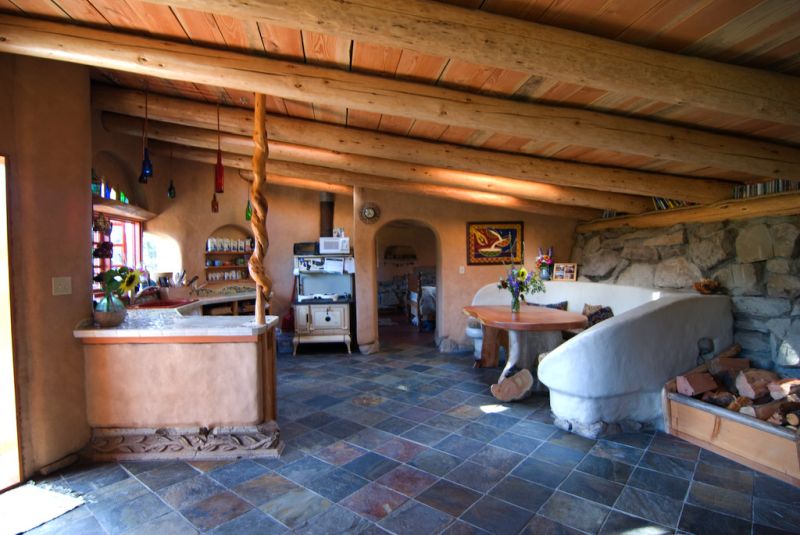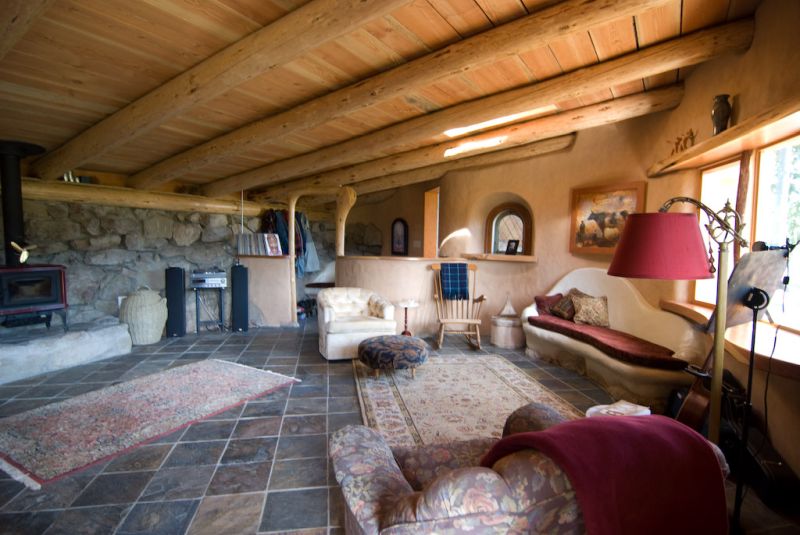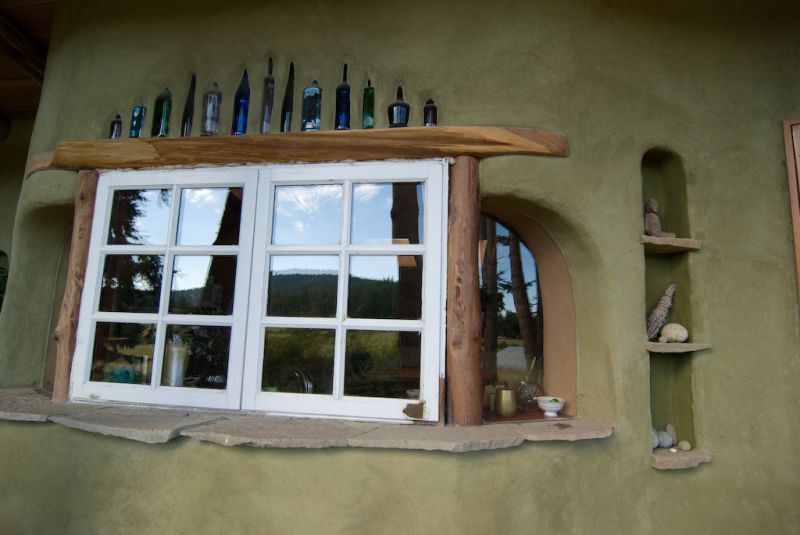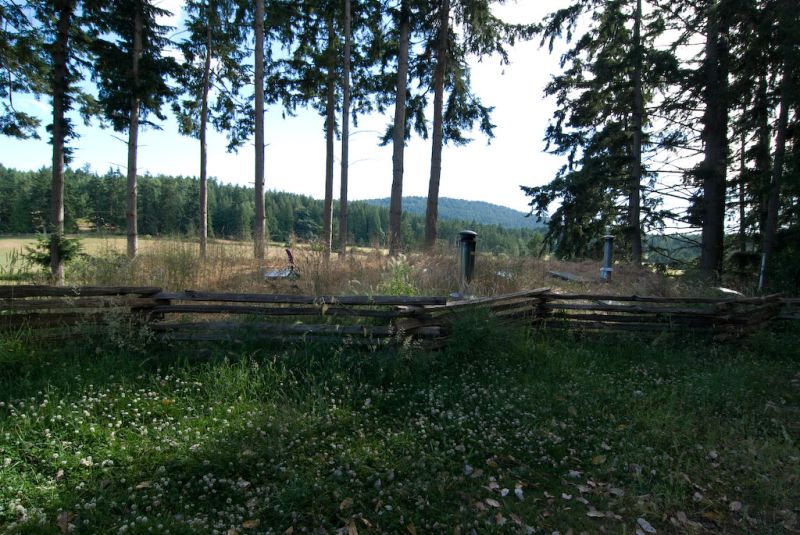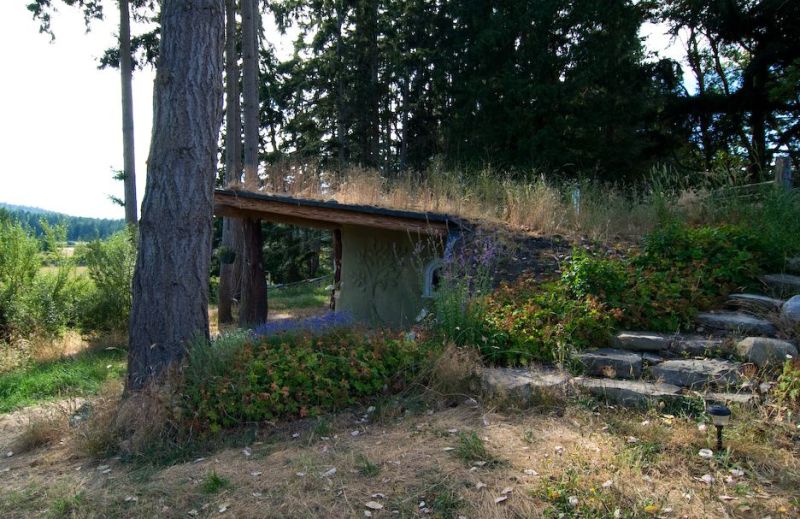 # Elämän Puu cottage
This mud house by Heidi Vilkman (built in a forest in Southern Finland) is something that you should set your eyes on. The exterior, as well as interiors, are beautifully handcrafted with intricate shapes and art. Going with the eco-friendly theme, this cob house uses recycled bottles for small windows.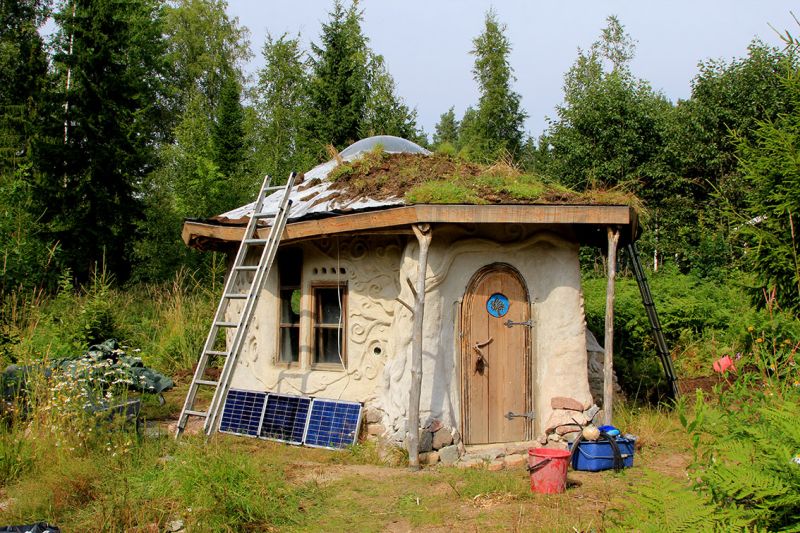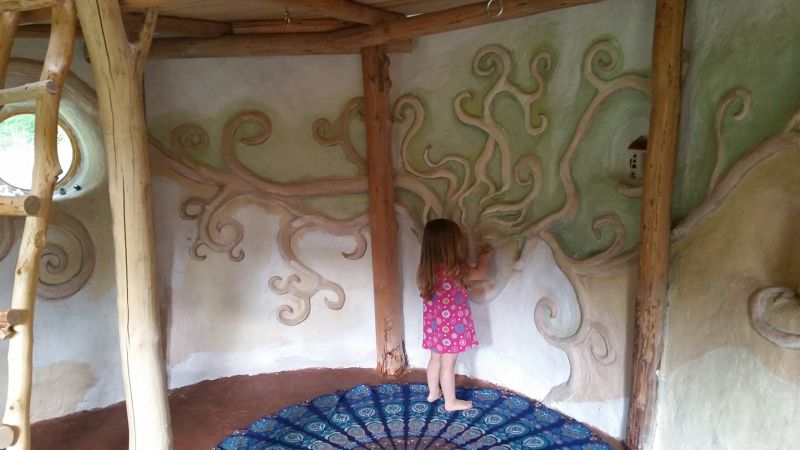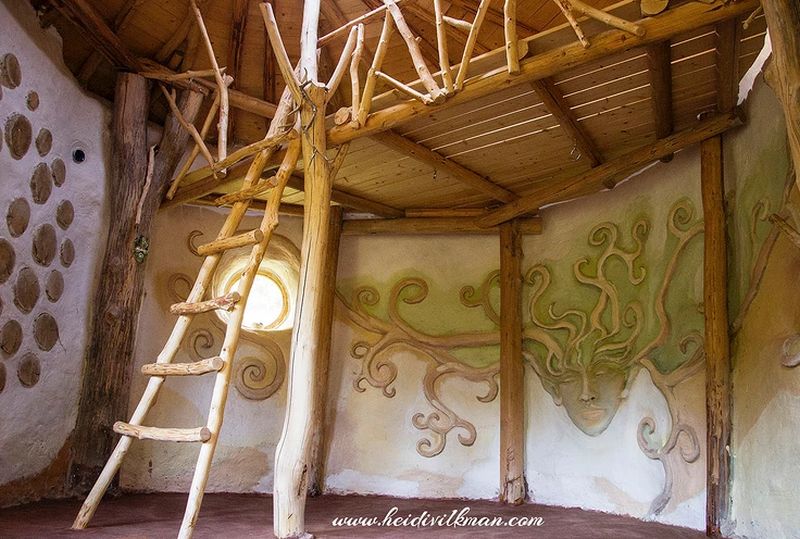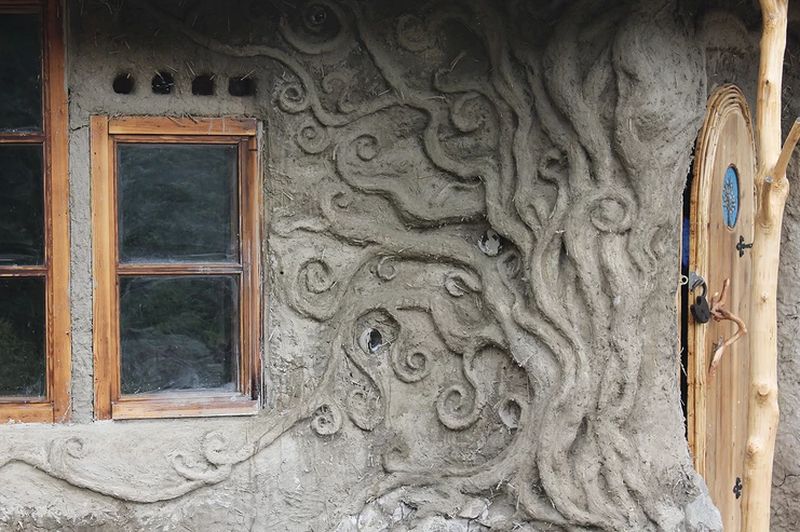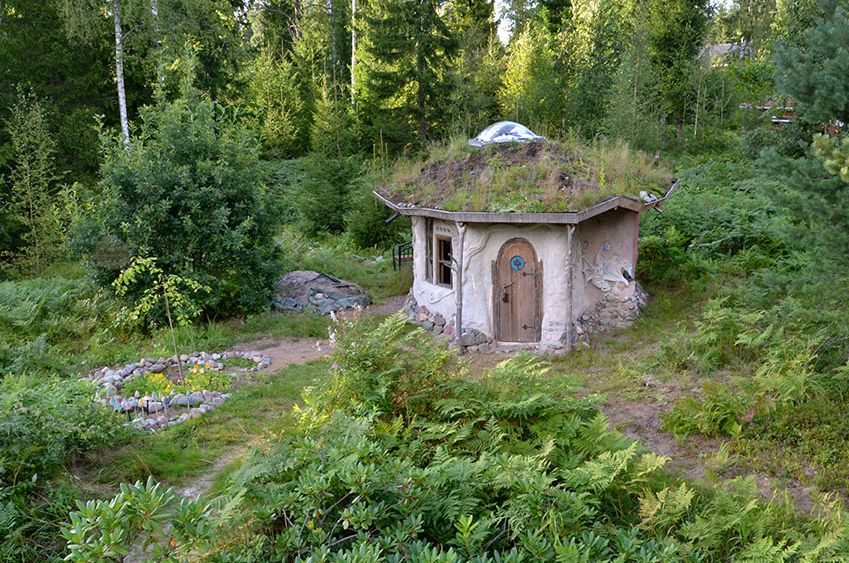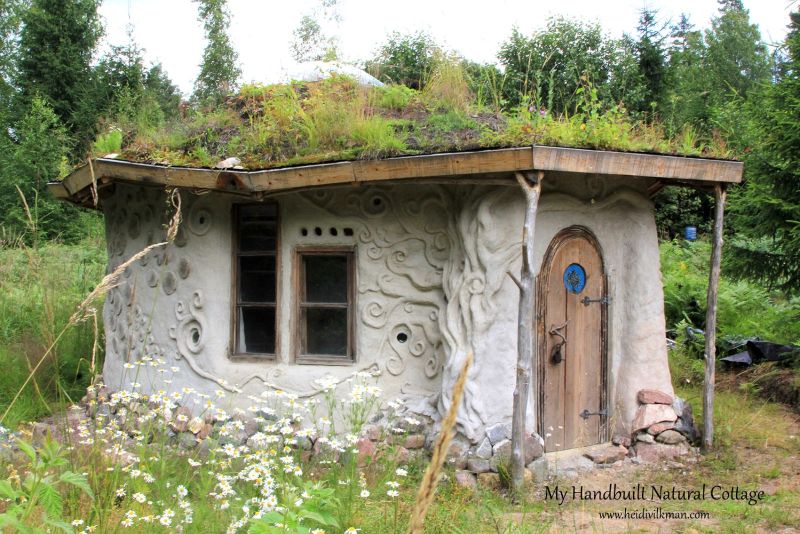 # Cadhay
Set in the beautiful rural site, just 1 mile from Ottery St. Mary town is this expansive cob house by Kevin McCabe. The house spans over an area of 2,500 sq. ft. which has a large living room, kitchen diner, ground floor loo, four large bedrooms, a second-floor family room and three full-sized bathrooms.
For optimum insulation provided by the cob walls, this house has porcelain and oak floors. The interiors are quite modern, and if you want to amalgamate cob house design with a modern touch, this one is the perfect example.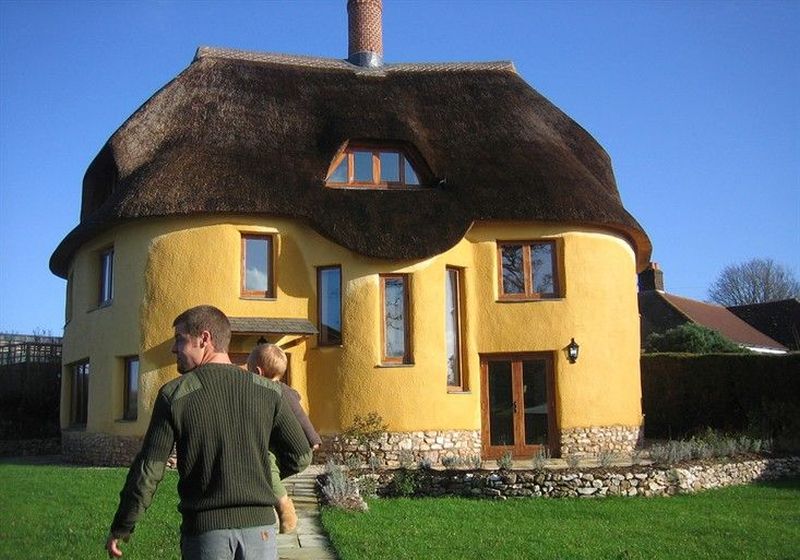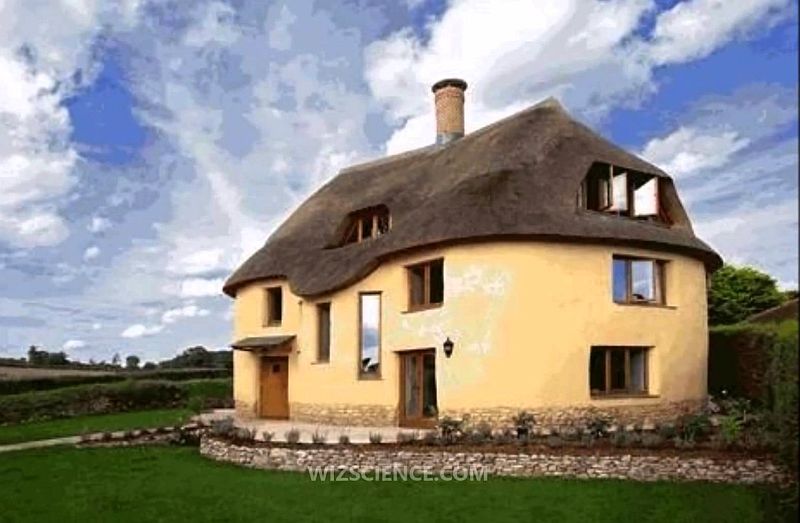 # Cob Earth House
For those who are very much into sustainable living, the Cob Earth House is a good idea to follow. This 5 bedroom villa stringently follows the eco-sustainable theme with biomaterials like cob. There is an organic garden area, drip irrigation system and wastewater preservation system which is stored in an ecological pit.
There's also space for a greenhouse to grow green vegetables in this modern cob house.