Metal oil drums are by virtue made to be reused over and over again. Oil drums are generally recycled as scrap metal but there are barrels lying unused in yards and storehouses that can become an efficient base material for beautiful furniture.
Oil drum furniture is bulky, sometimes rusty but with a little imagination and inspiration, many designers and DIYers turn them into amazing items for man caves or gardens.
Giving new life to seemingly useless things requires creativity and skill; though it's easier said than done! It is not a cakewalk to transform a barrel into a chair or table; so if your DIY skills are not the best, you can buy your pieces of oil barrel furniture from the market.
Below, we have listed some of the best oil drum furniture ideas that will inspire you to the core and help you identify what sort of industrial furniture piece would go with the interiors of your abode.
# This oil drum coffee table by Lockengeloet Hamburg will look unique and beautiful in your living room. A wooden board can be used as the tabletop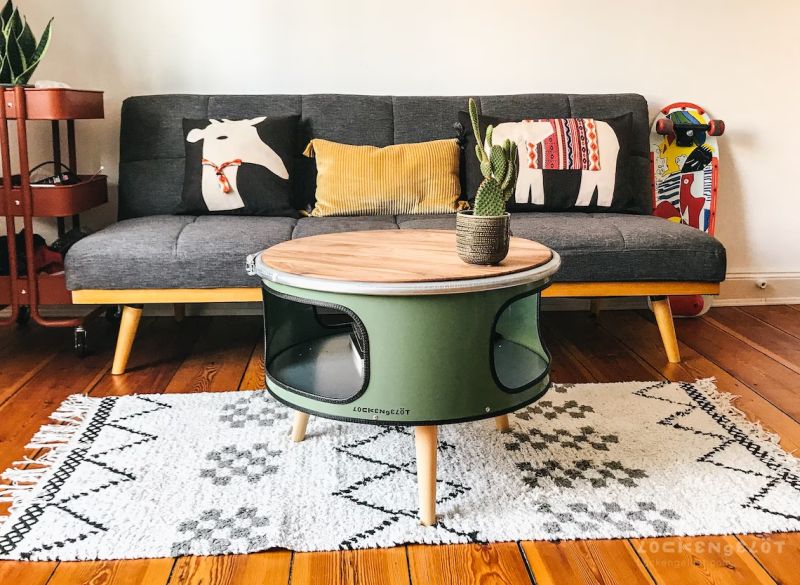 # A creative artist and maker has turned 55-gallon oil drums into amazing outdoor furniture that will surely become centerpiece on your patio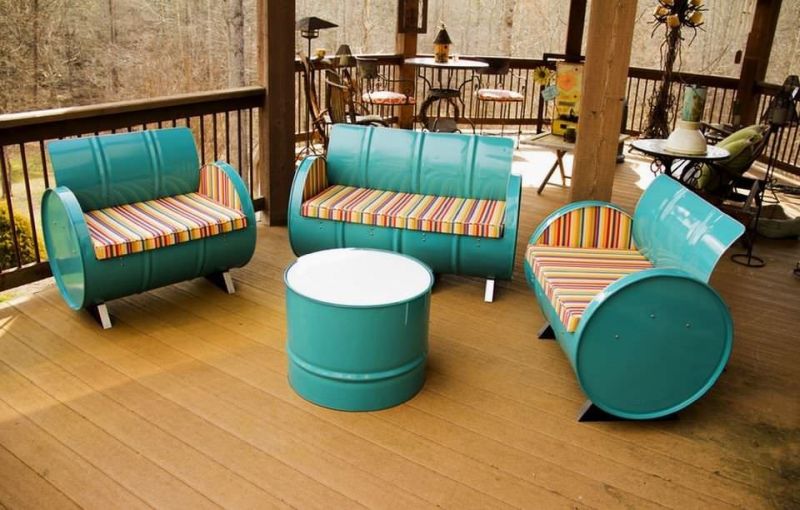 # Are you a big-time motorbike fan? This stylish sofa made of a large oil barrel with Harley Davidson logo on the sides may be an ideal couch to watch the MotoGP from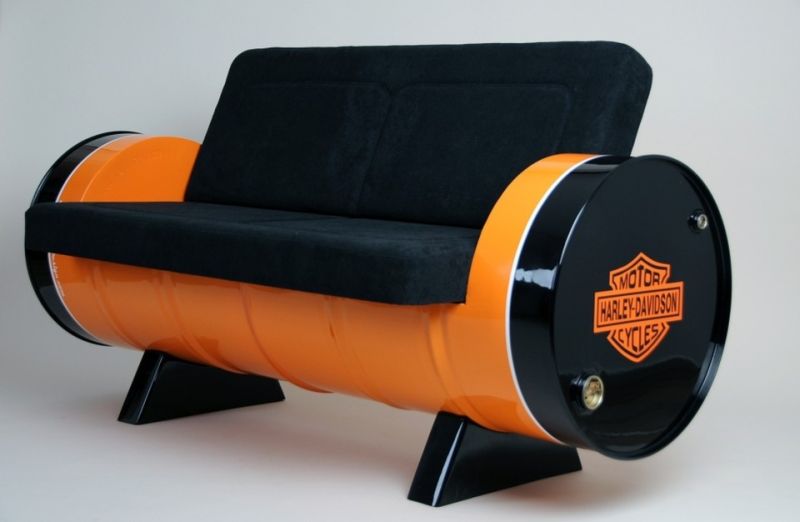 # French duo Anne and Philippe Guilbaud turned unused oil barrels into beautiful outdoor furniture featuring intricate designs on the body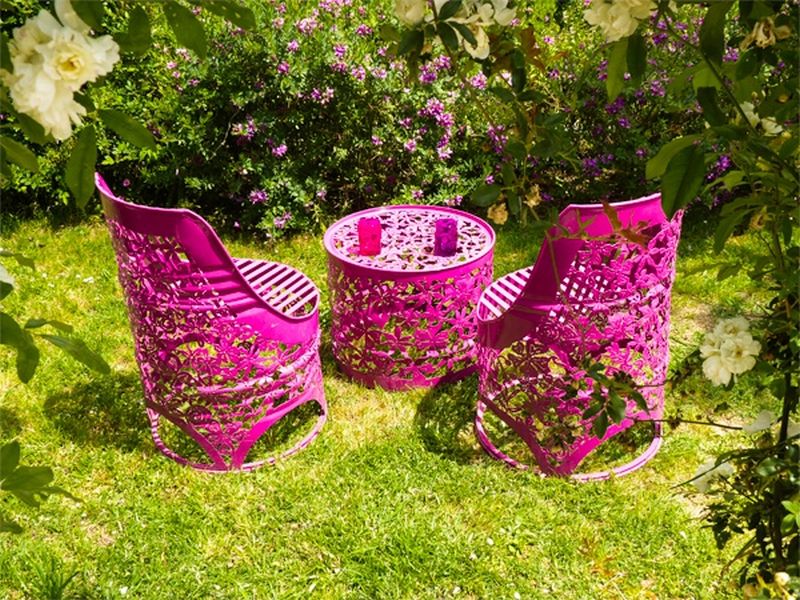 # Mpofu drum Furniture transforms oil drums into dashing furniture. Industrial style straight into your deck or backyard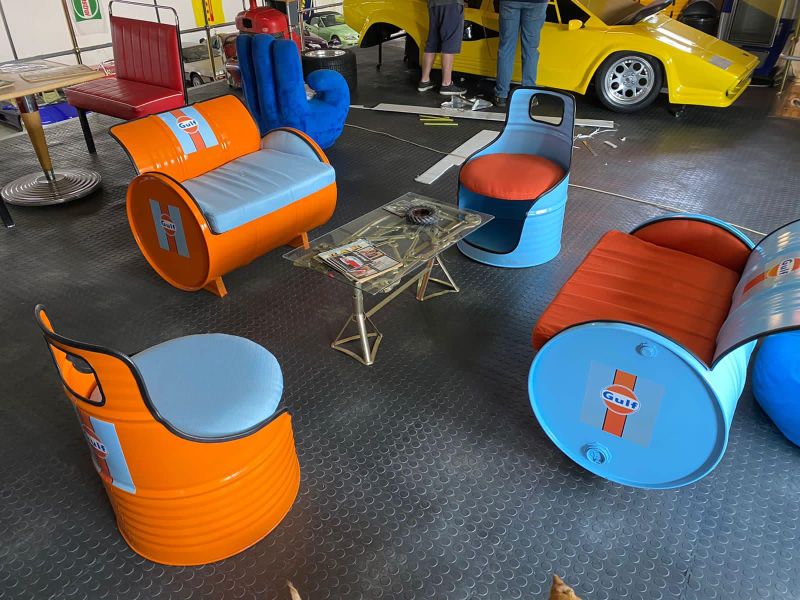 # Give your home a fun makeover by reusing oil drums as chairs with padded seats and backrests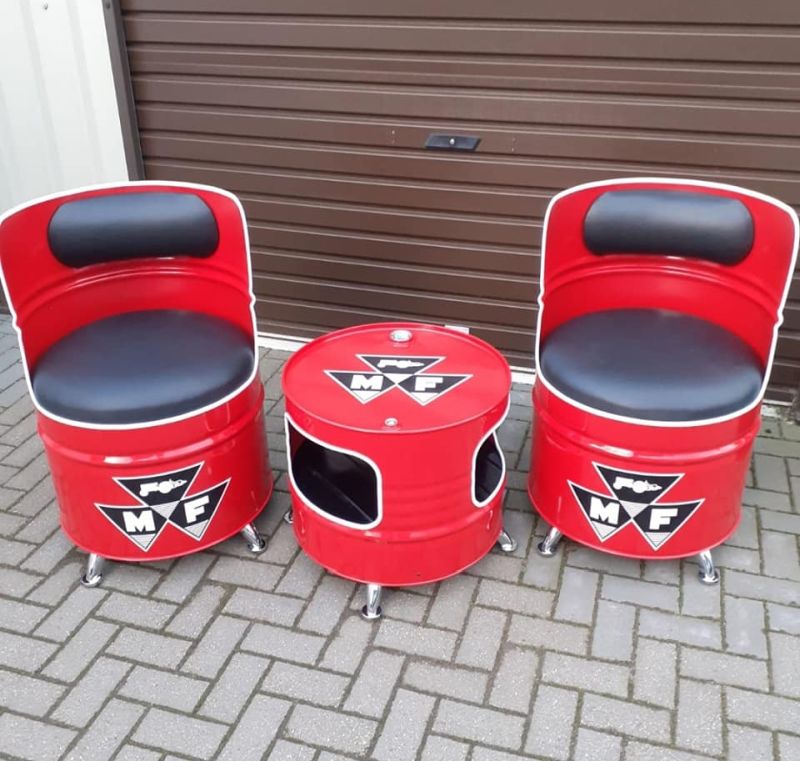 # This is something really bold and creative! Phil Davidson of The Urbanite Home gives a cool makeover to oil drums with a tinge of vibrant colors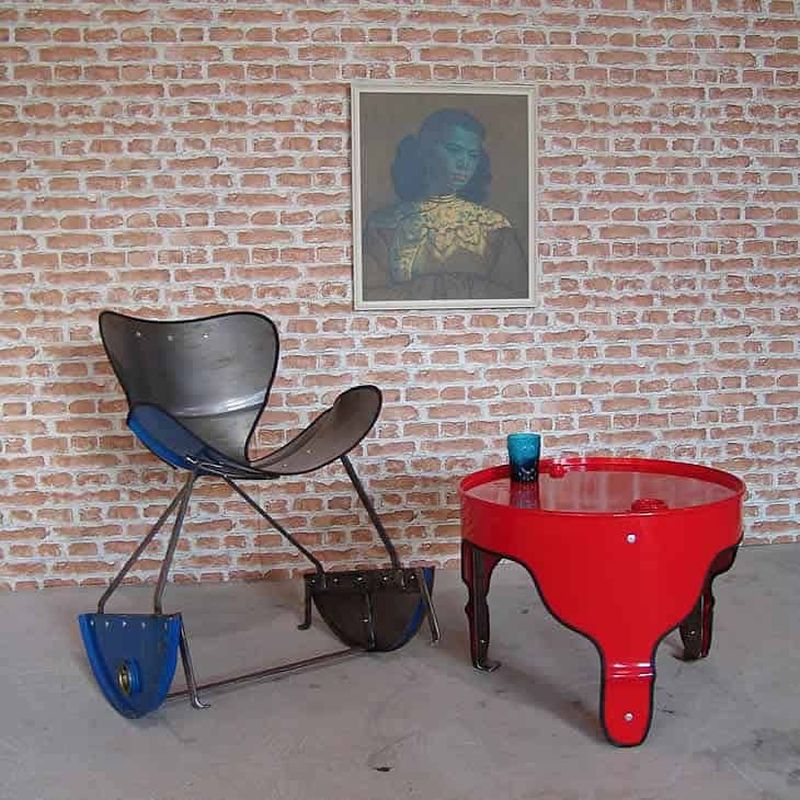 # This bedside table is made of a 60L oil barrel and is painted on the inside for a gorgeous look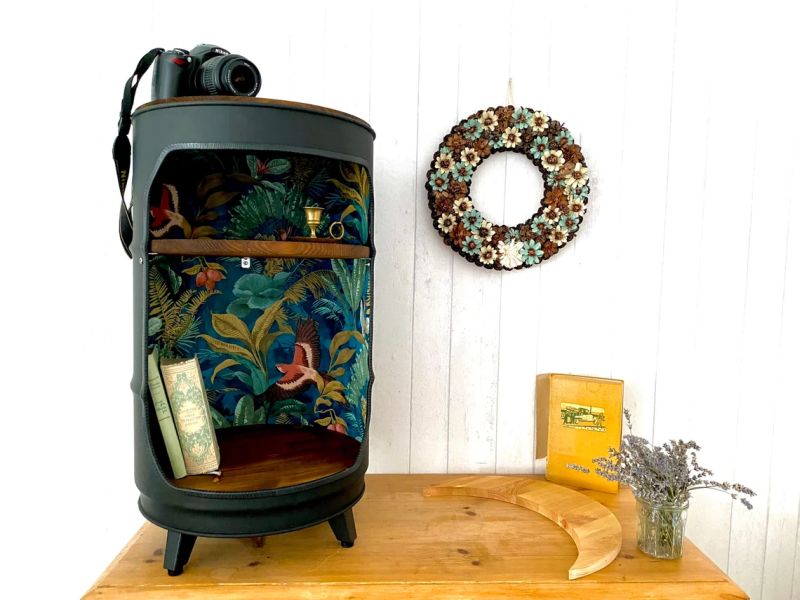 # This industrial style Pele occasional chair with a curved seat and back, is constructed from recycled oil drums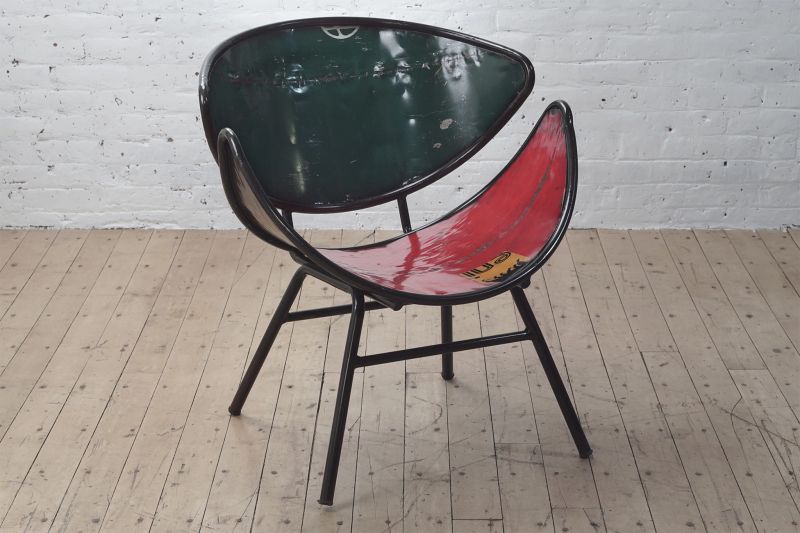 # This bedside table is made of a 60L oil barrel is a real stunner. Its base can be coated to match the main seat color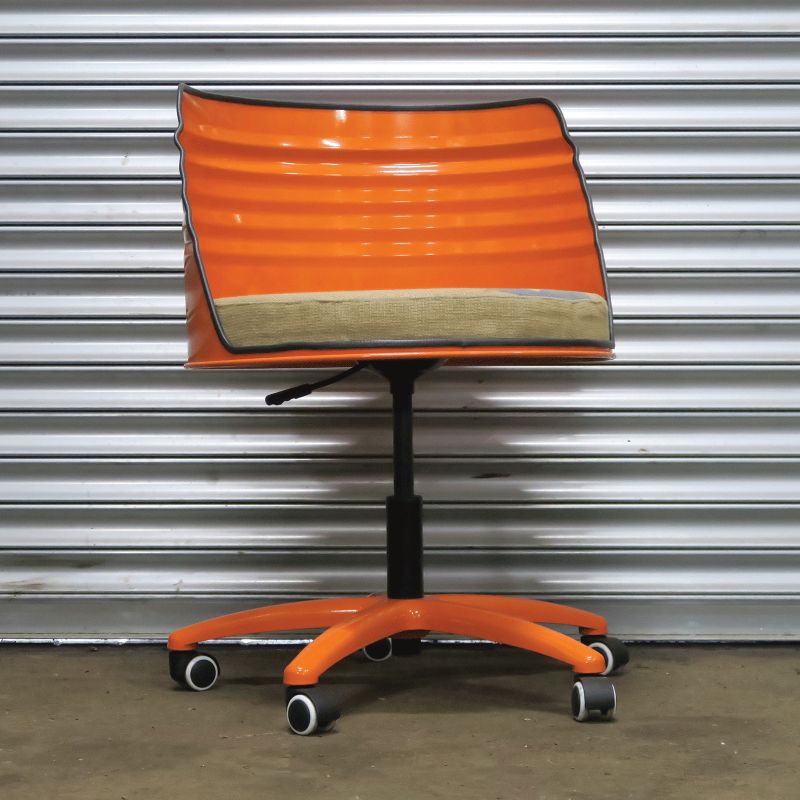 # This bold seating unit is a beautiful example of recycling. It is made out of a 50-gallon drum, wooden seat, gear and bike tube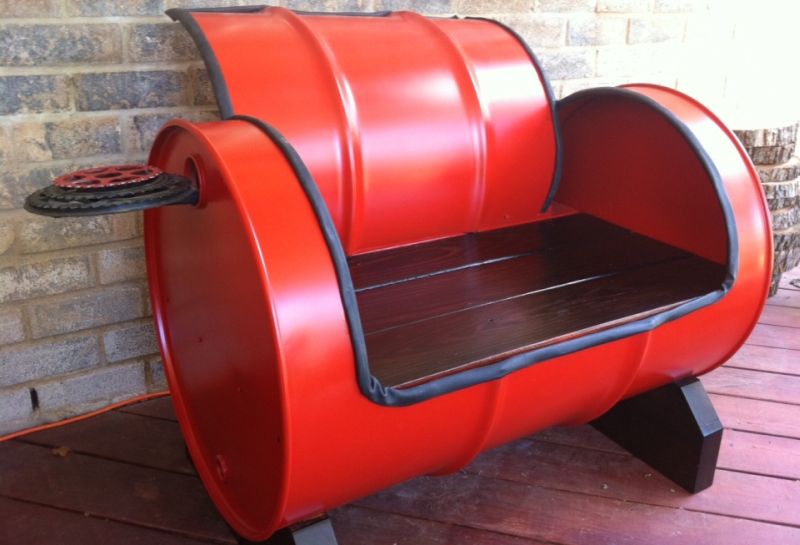 # Tunisia-based Samir takes discarded barrels for an upcycle design project and turns them into simple and useful furniture pieces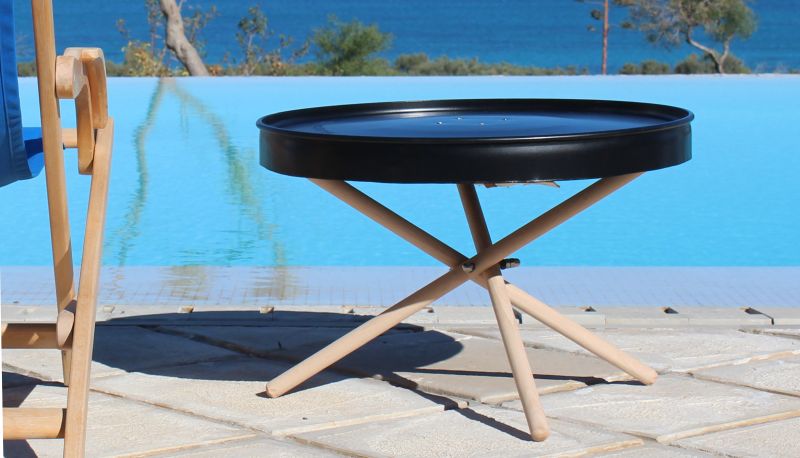 # German design studios Lockengeloet gives trashed old barrels a funky and attractive look to store your books and other important stuff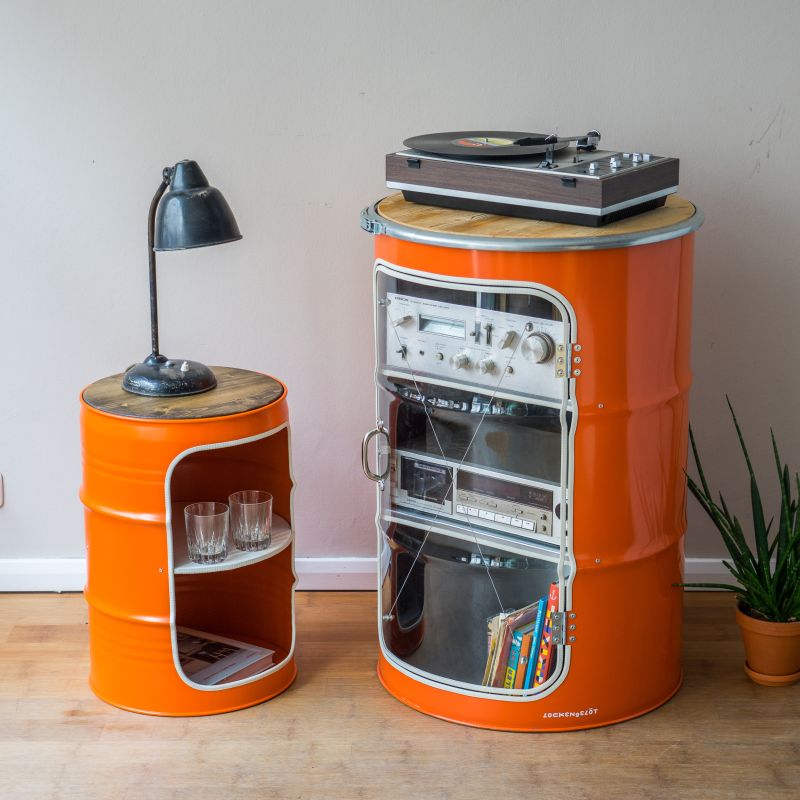 # Beautiful public benches made using old metal drums for the London Festival of Architecture 2012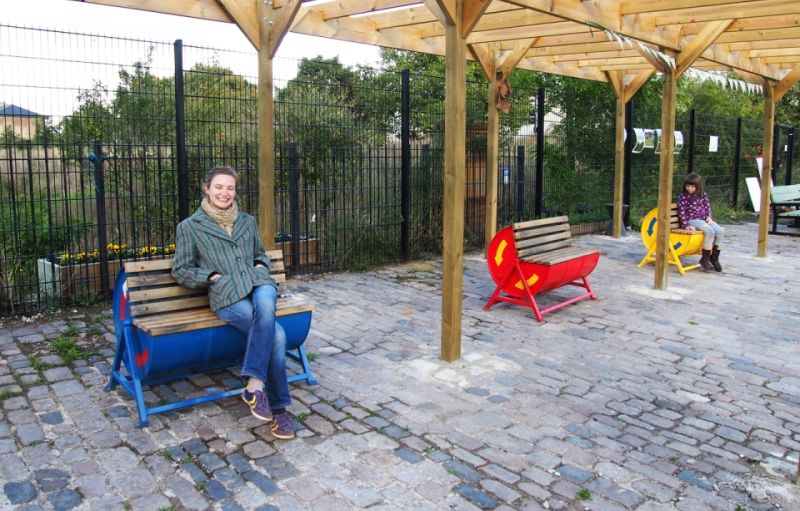 # Baby crib made out of oil barrel by Junktion with plywood interiors and curved metal legs. Isn't it cute?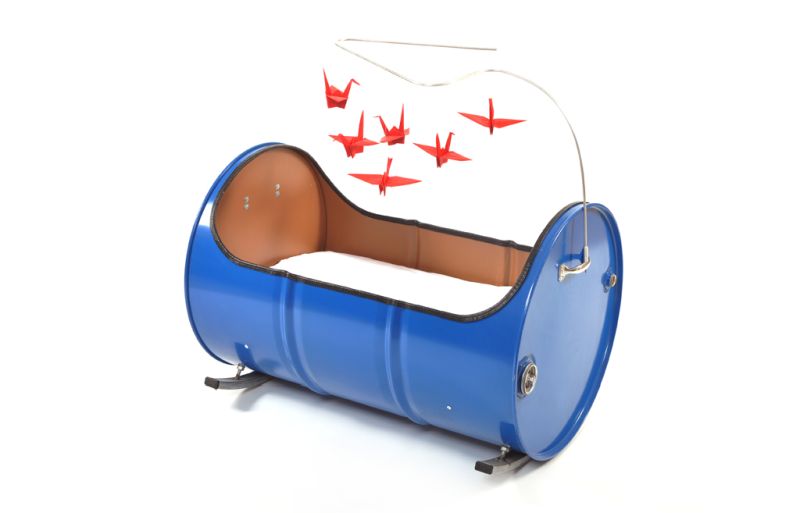 # This trendy bar set can turn your place into a stunning café. Each stool and table stands on wooden legs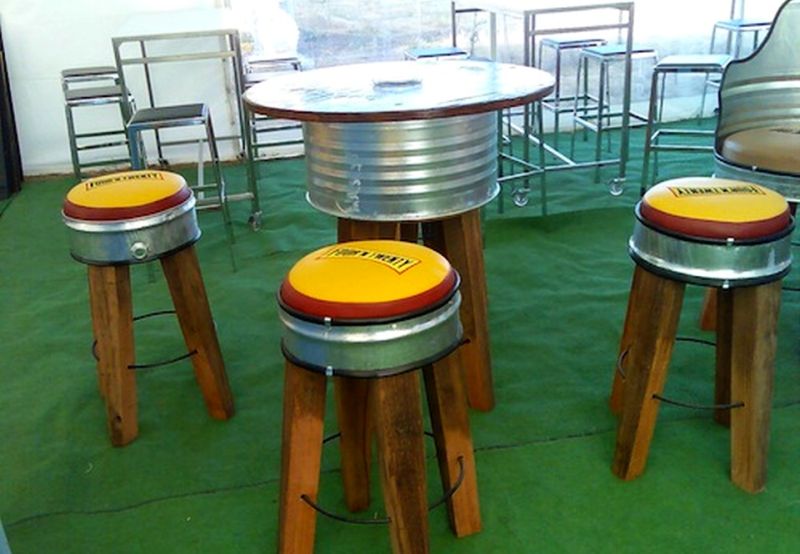 # Inspired by the typical tavern chair, this chair by Vibrazioni art design is made entirely with recycled sheet from oil barrels that forms a self-supporting frame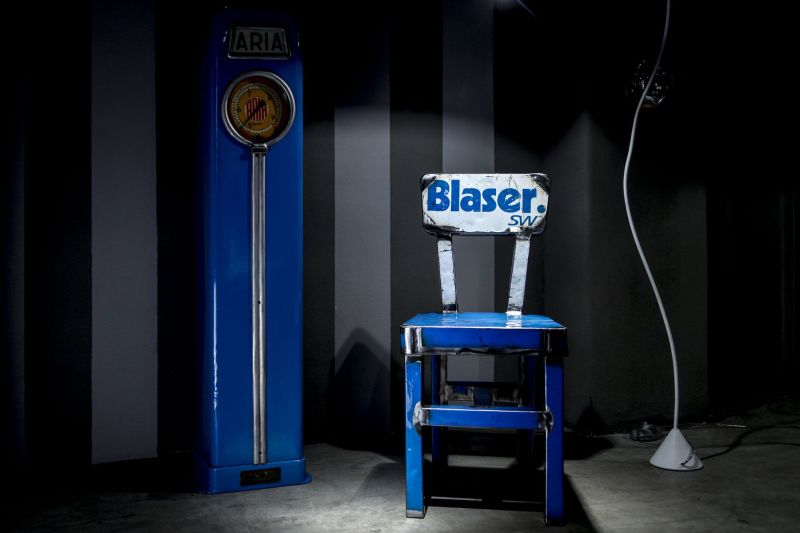 # Markus Schäfer gives old oil drums a new function and greater value with his creativity. It becomes a cozy bench for two people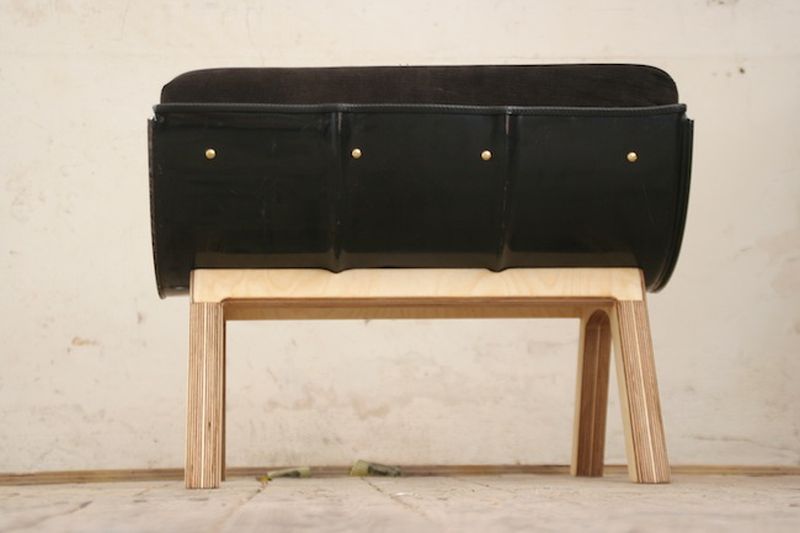 # WhitesIndutrial turns an oil barrel into a beautiful couch. It rests on a wooden stand and has a comfy padded seat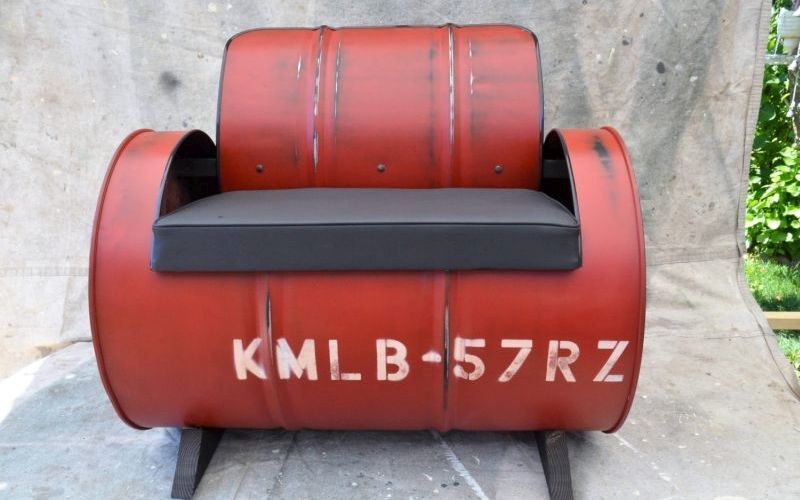 # Drum bench by Stanker is a minimalist oil drum bench that looks like a robotic pet from a sci-fi movie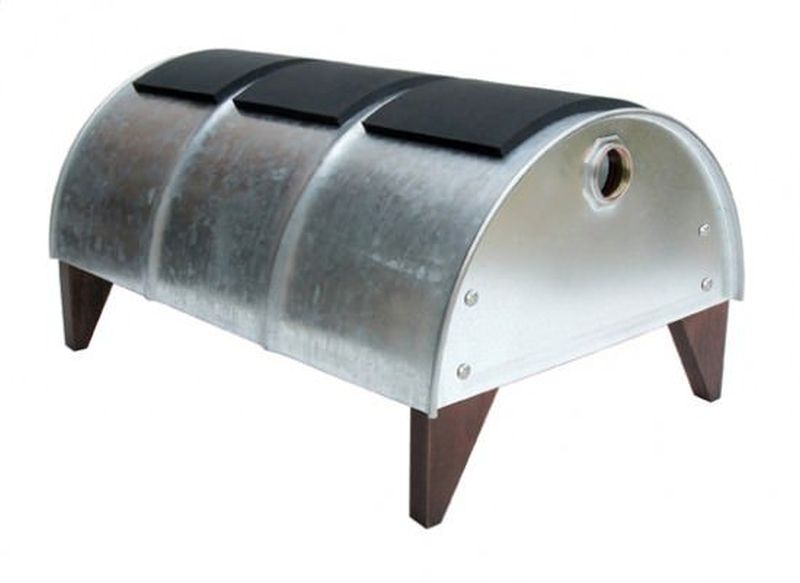 # This collection of shiny furniture pieces made using oil barrels are a true emblem of industrial style furniture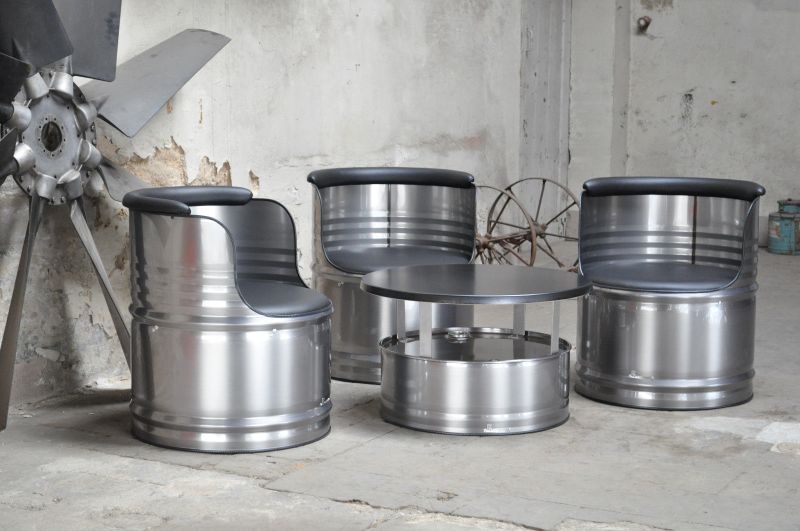 Also Read: Creative Ways to Get Creative with Reclaimed Wood
# This stylish office table made out of half-cut barrel looks really chic. It is a great item to showcase your love for the environment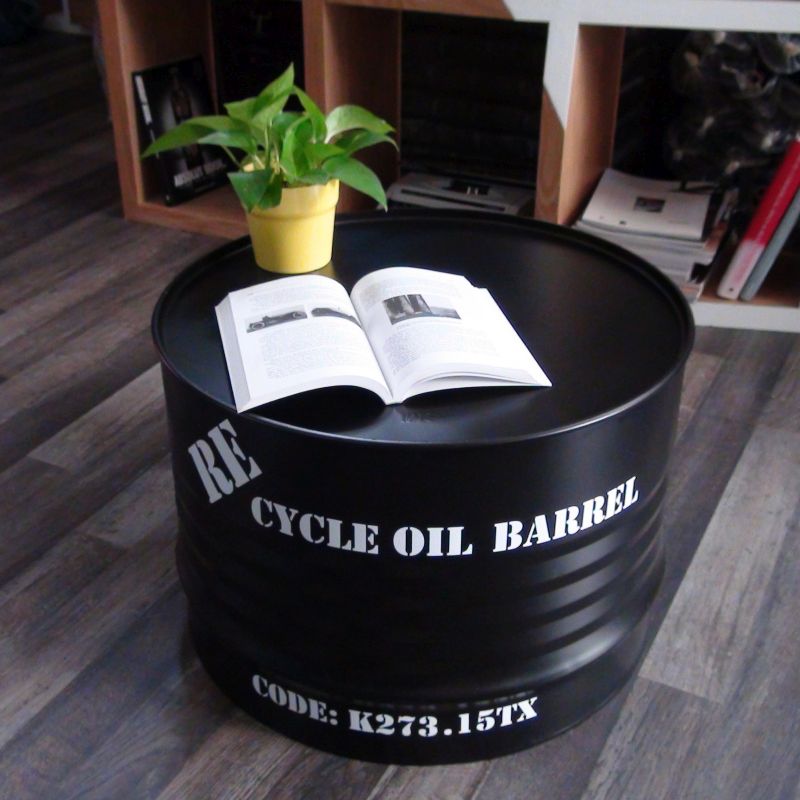 # C-Barrel creates crushed-style oil drum seating. It is a fun and truly unique upcycled article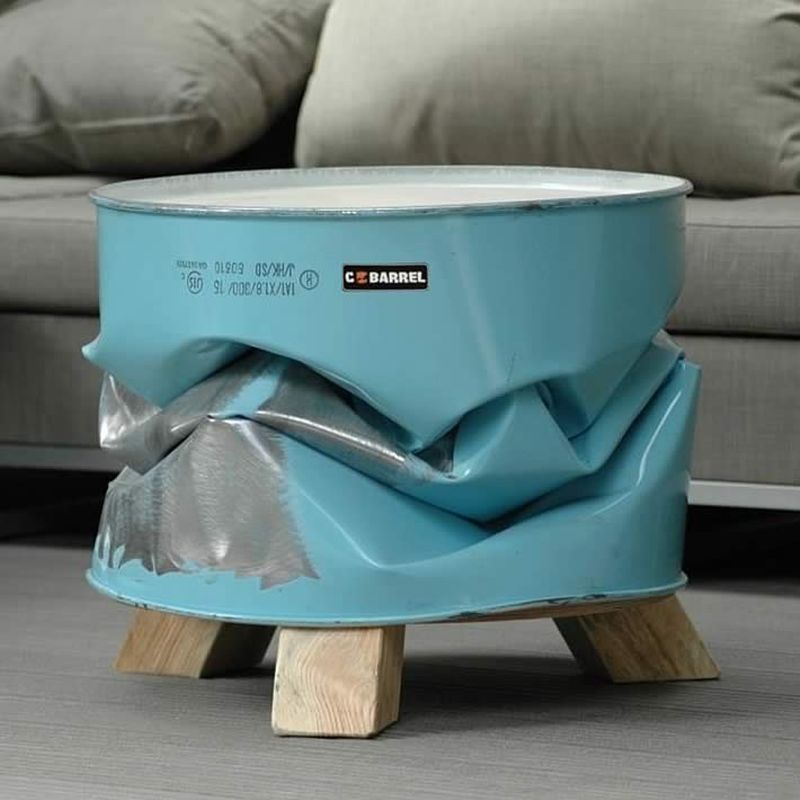 # Form plus functionality! Kmito Camillo Toro's sofa is made from a recycled oil drum with padded seating. There is also a storage space beneath the seat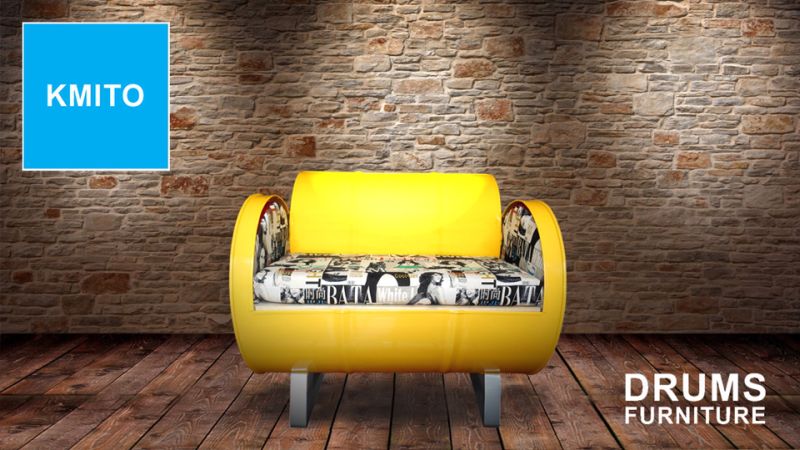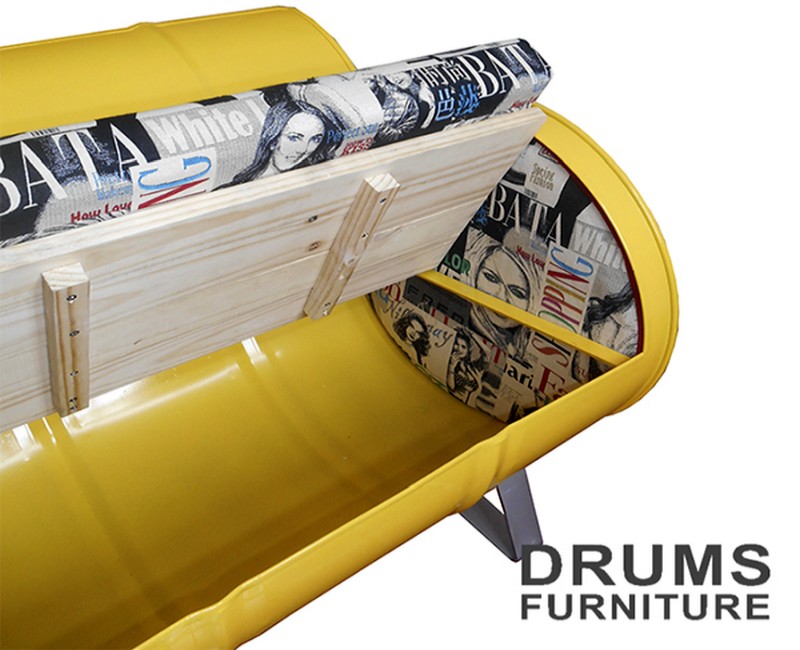 # This small dog bed is made out of a 55-gallon old barrel by Clever Raven. It offers everything from comfort to style to easy accessibility for your pet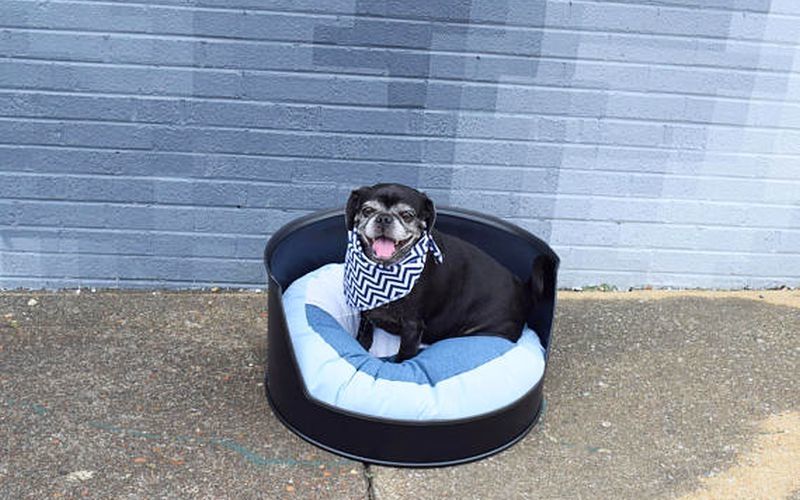 # The shabby style oil drum coffee table by Smithers has been imprinted on the top to hold a beer can. It's ideal alfresco furniture for the garden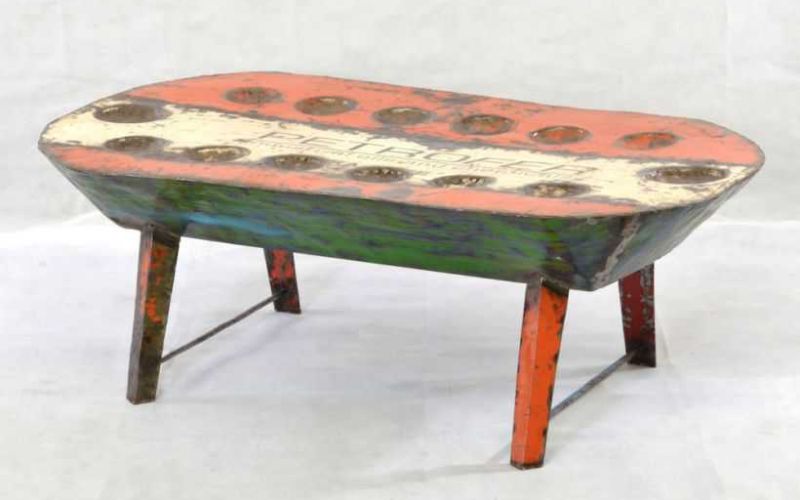 # A small UFO sitting right in the middle of living room, this table is made by Hamed Quattara, the man behind Dapoya Design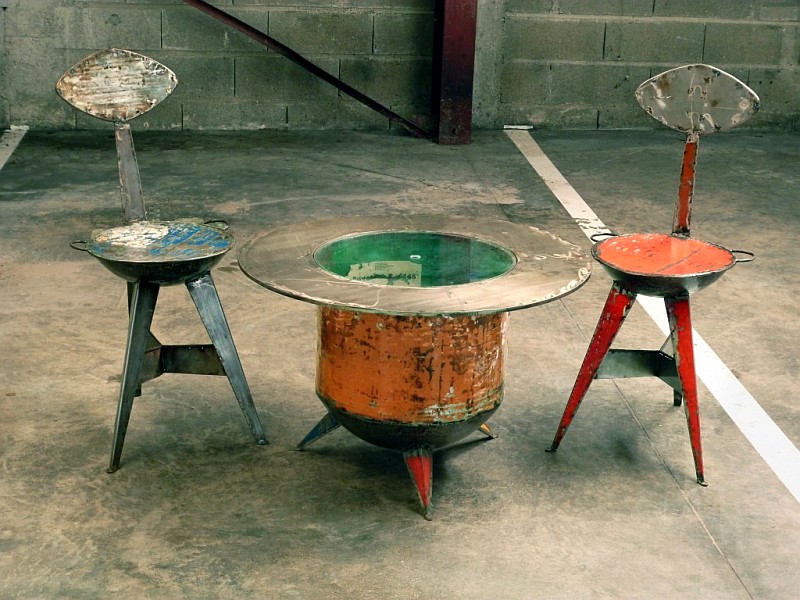 # An old oil drum chopped into half and topped with a hardened glass slab to serve as a coffee table. A must-have to inflict industry appeal in your modern home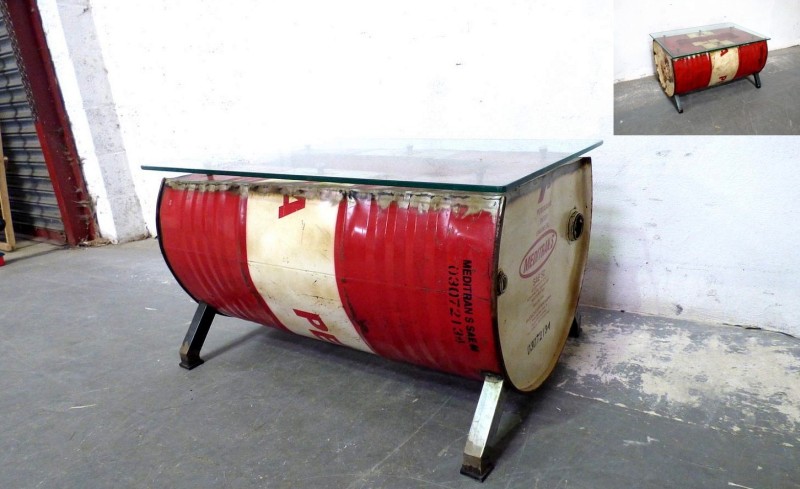 # Rocking chair crafted out of an oil barrel, metal base, and soft seat. Who wants to roll on it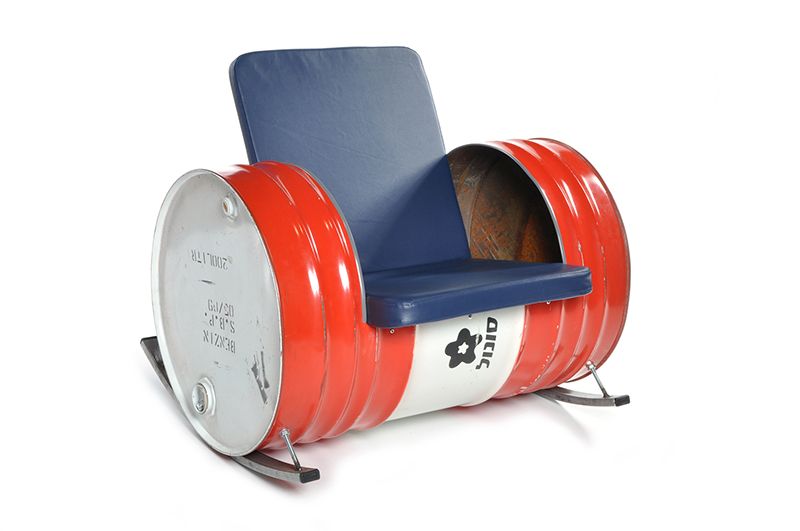 # Someone creatively utilized oil drums for a reception counter. Hard to believe, but true!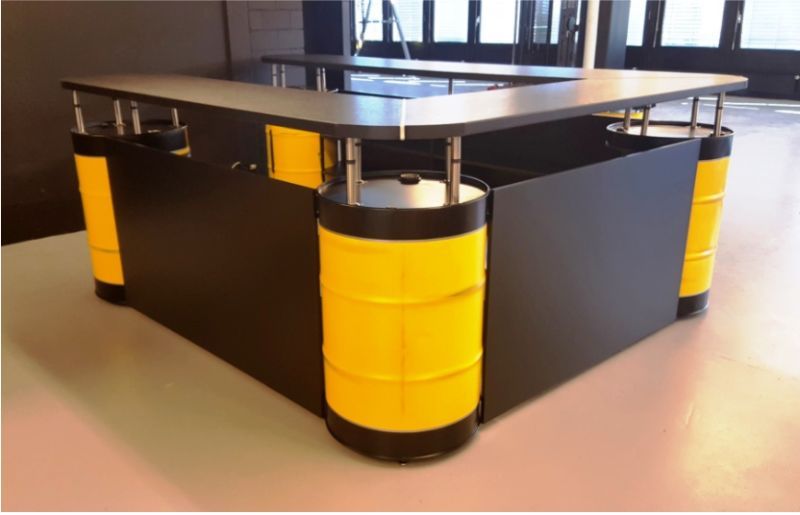 # This oil drum chair looks pretty small and elegant. It sports uneven lines around the edges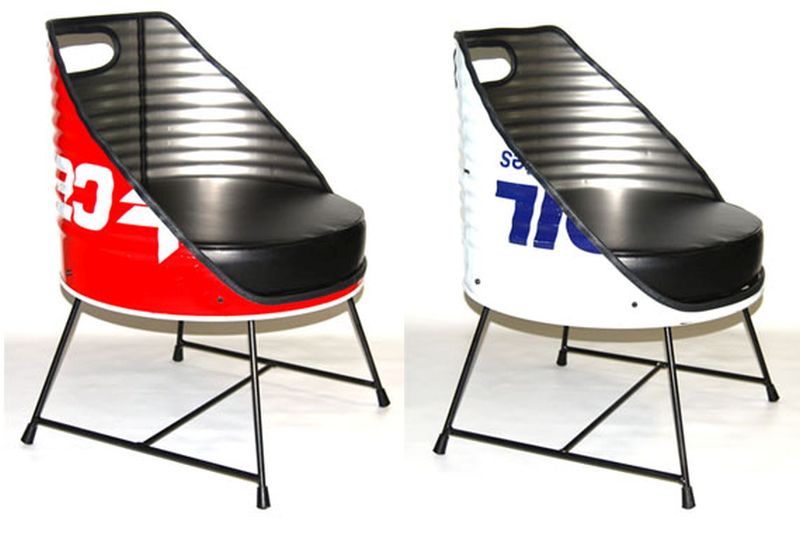 # This large patio bench is made out of steel drum and teak wood. The black and wood combo gives it an attractive appearance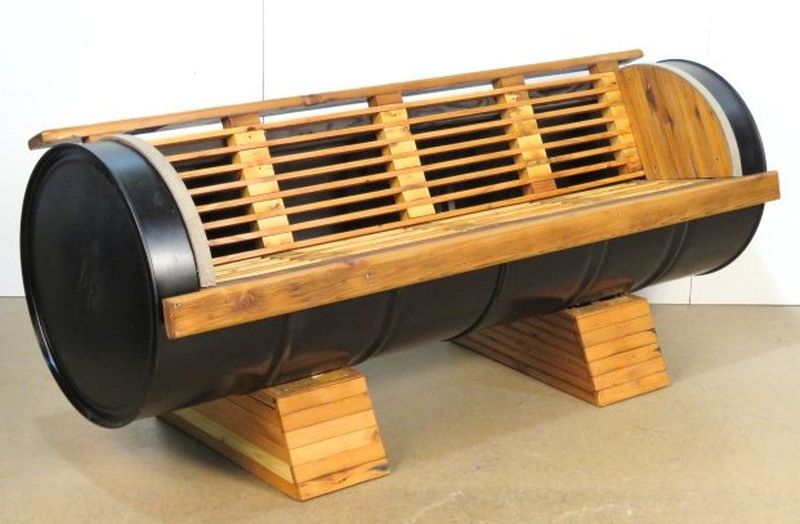 # Fantastic take on an office chair, recycled from an old oil barrel with soft seat and wheels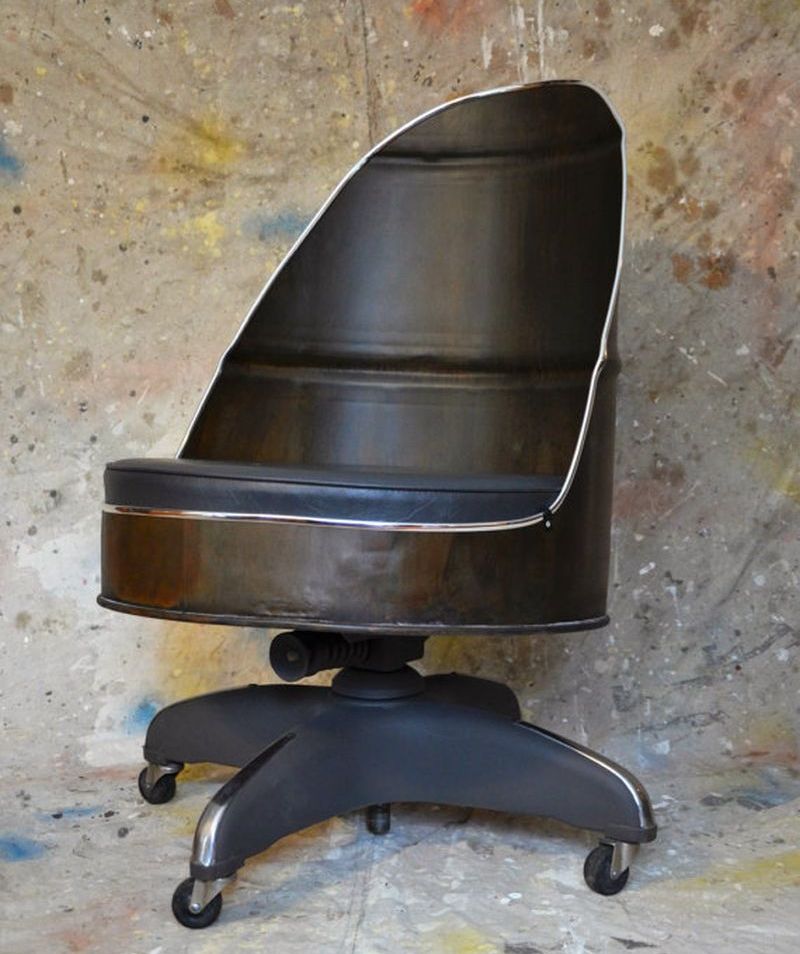 # A discarded oil drum is put to best use by converting it into a minimalist chair with swiveling base