While decorating your home with wooden furniture, you should be aware of the fact that our never-ending appetite for hardwood furniture and accessories is making forests deplete faster, putting our eco-system at risk. This is why sustainable living is so much important. Our small efforts like using reclaimed wood for small remodeling jobs and making furniture helps us do our bit to save the environment.
There are various amazing things you can build using salvaged/scrap wood and pallets. Trust me, reclaimed wood can do wonders in a boring nook of your house, turning it into an inviting living space.
Whether trying to inject some character into your boring living room or looking for a perfect kitchen makeover, we have compiled a handy guide with more than 20 reclaimed wood ideas that may inspire you to make some creative gems fort your home foster.
After having a look at these practical ideas, you'll surely get tempted to meddle with old wooden pallets catching dust in your storeroom.
Reclaimed Wood Furniture Ideas for Living Room
Reclaimed wood is one of the biggest hipster interior design trends of recent years. There are creative DIYers, making good use of reclaimed wood to create furniture items like chair, sofa, center table, coffee table, and storage cabinet. These reclaimed wood furniture lend a warm appeal to any living room and infuse a sense of history.
Well, if it sounds hard to believe, check out the following reclaimed wood furniture pieces to get some inspiration.
1. Reclaimed Wood Chair
A chair made out of reclaimed wood is perfect to be placed in a quiet corner in your living or study room. They are just perfect to brighten up your space with an unforgettable rustic appeal that will make heads turn.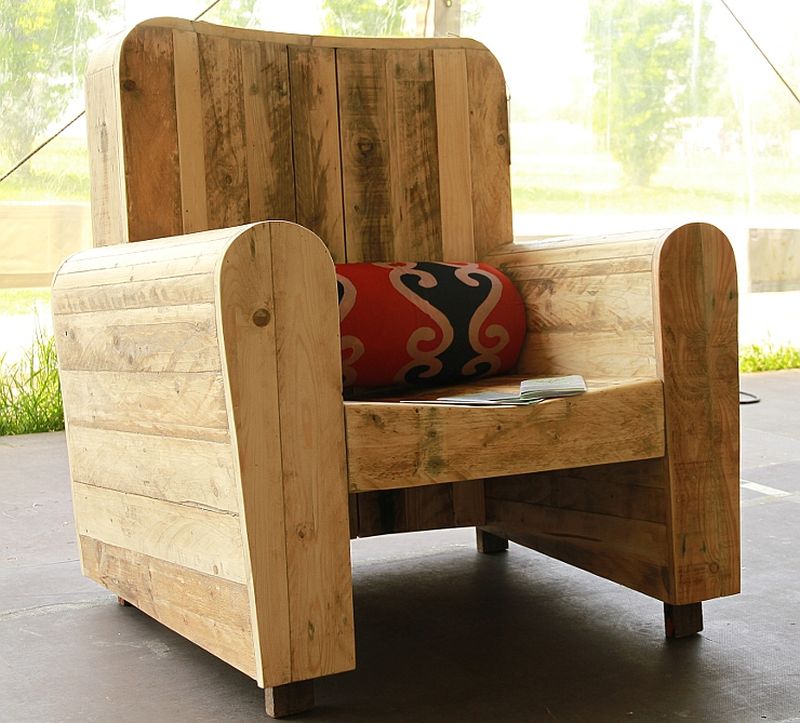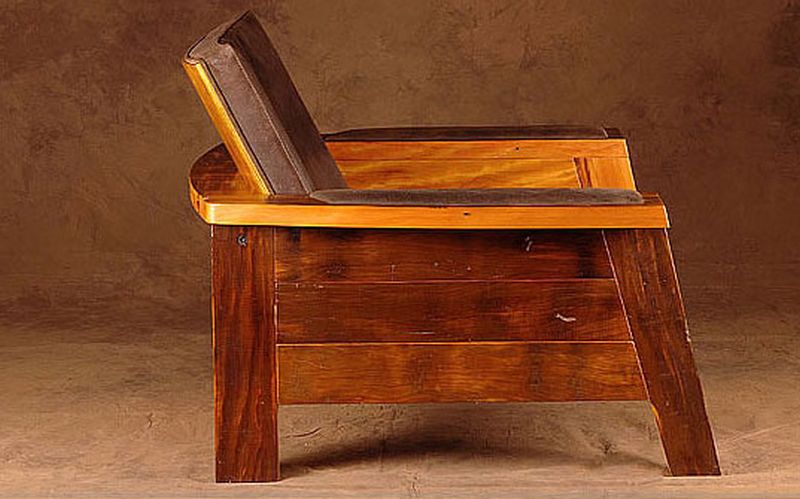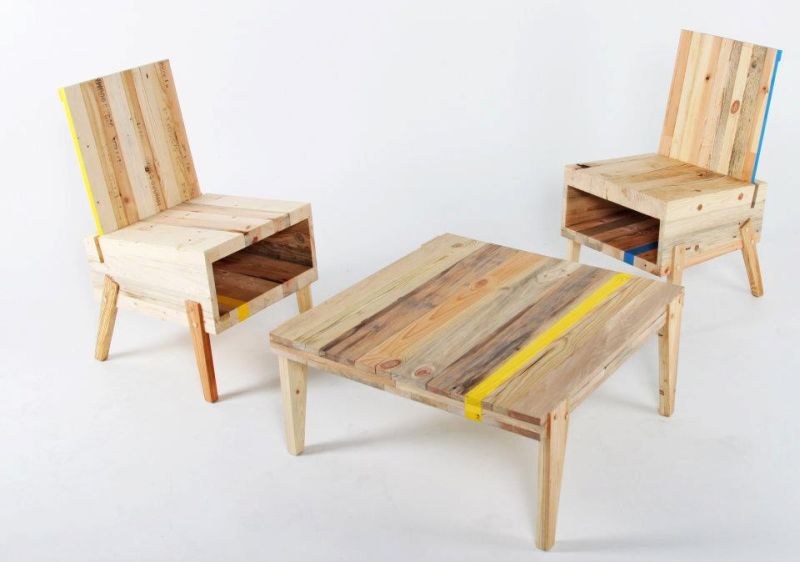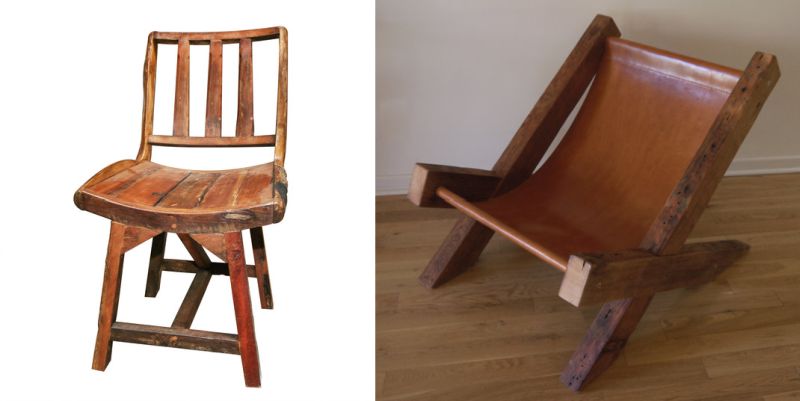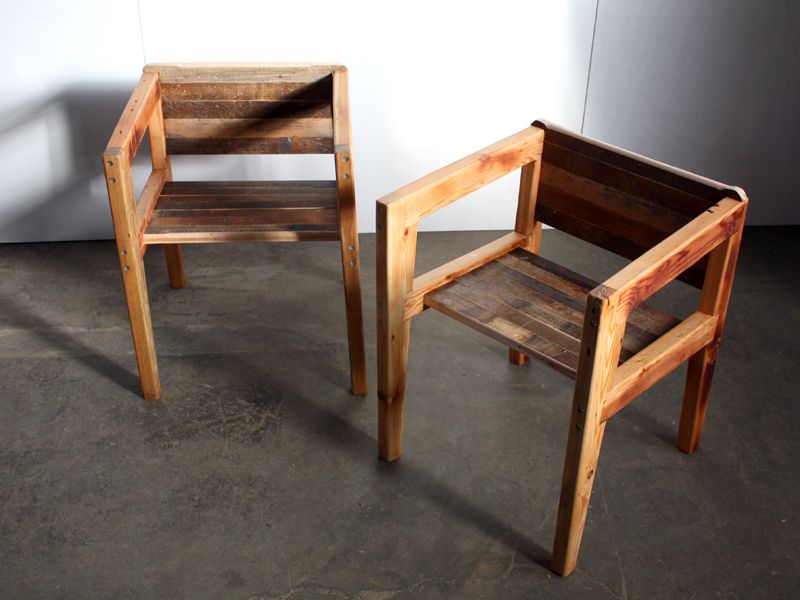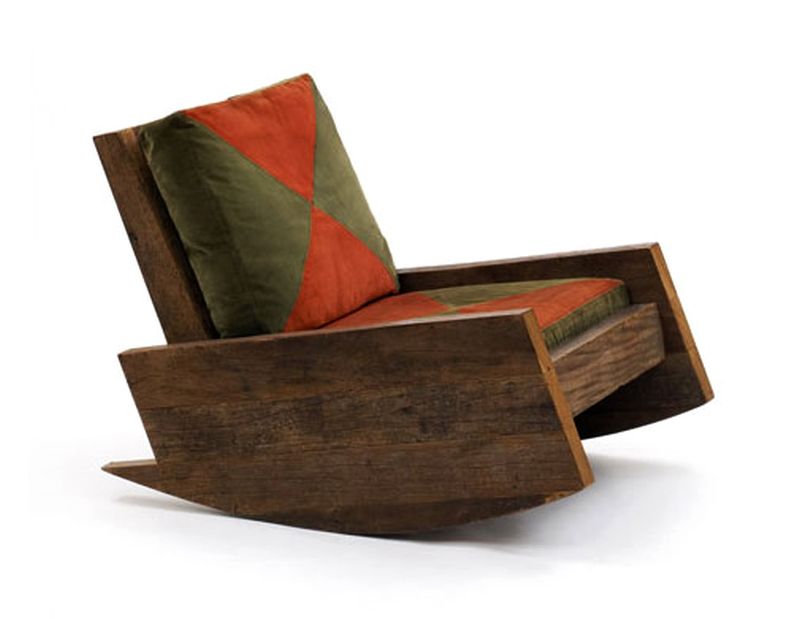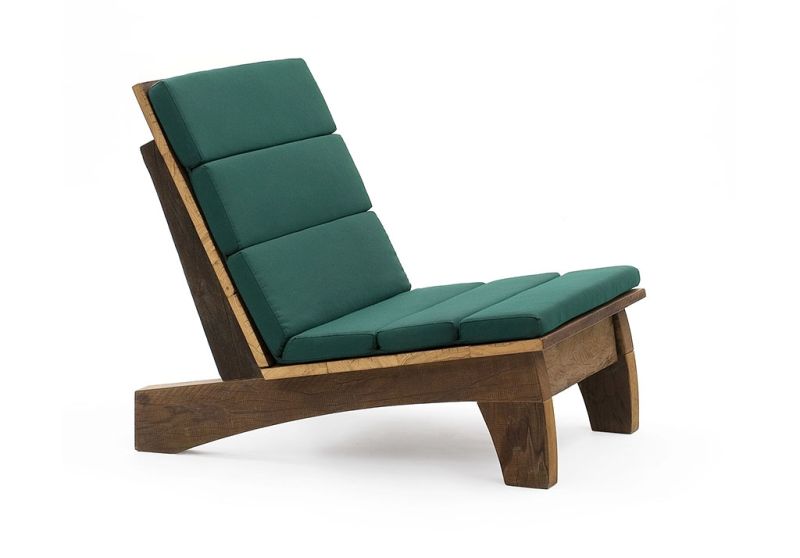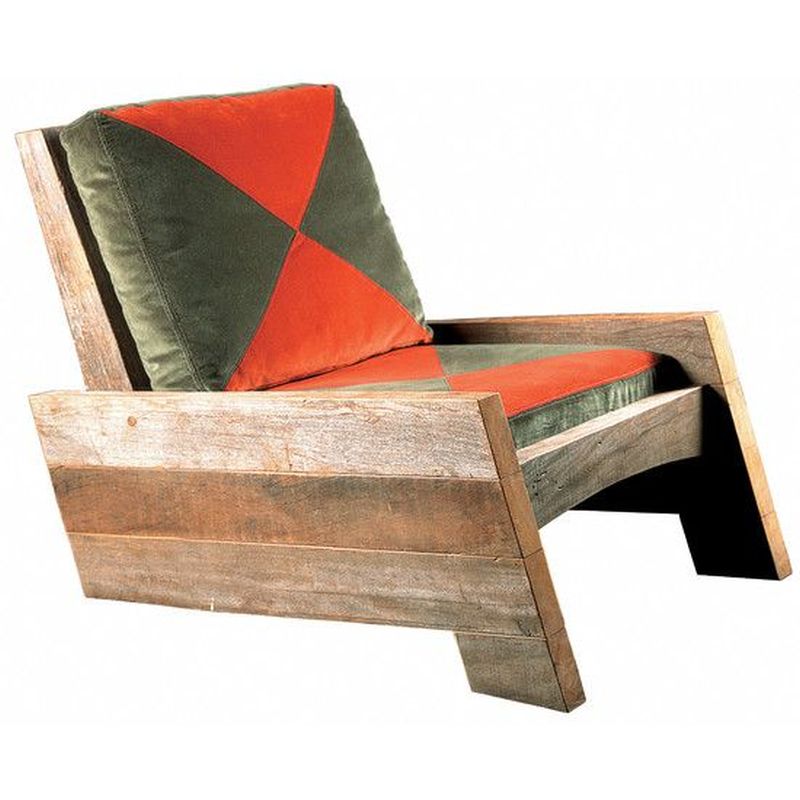 2. Reclaimed Wood Table
If you are creative and have woodworking skills, you can use reclaimed wood to make a beautiful and functional coffee table to be placed in your living room. They are better than glass tables in terms of aesthetics, functionality and durability.
Rather than furnishing your living room with metal table, opt for an eco-friendly coffee table that lends a lasting appeal to your interior.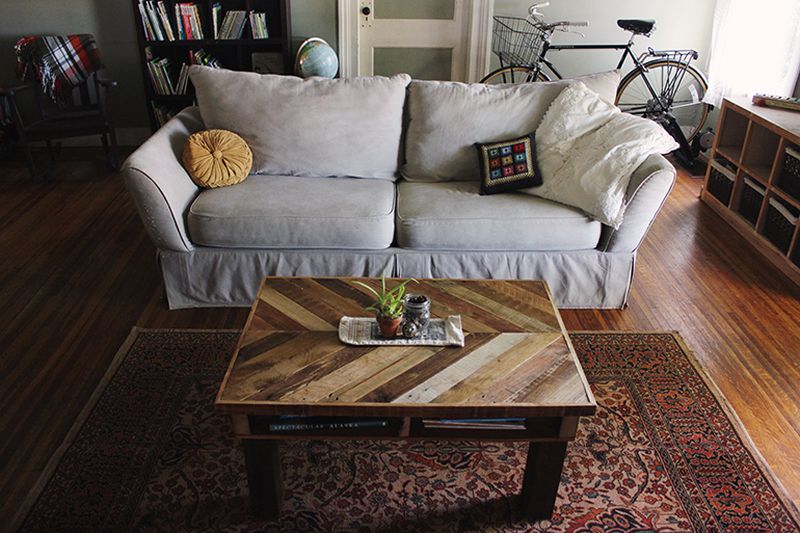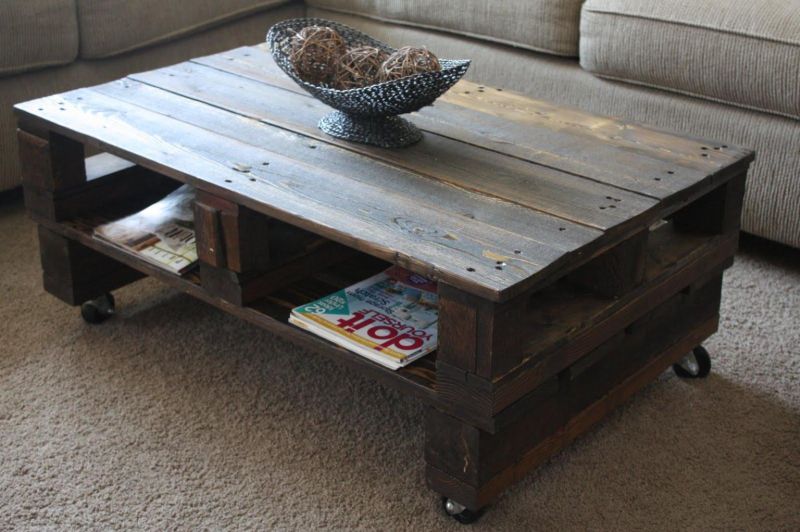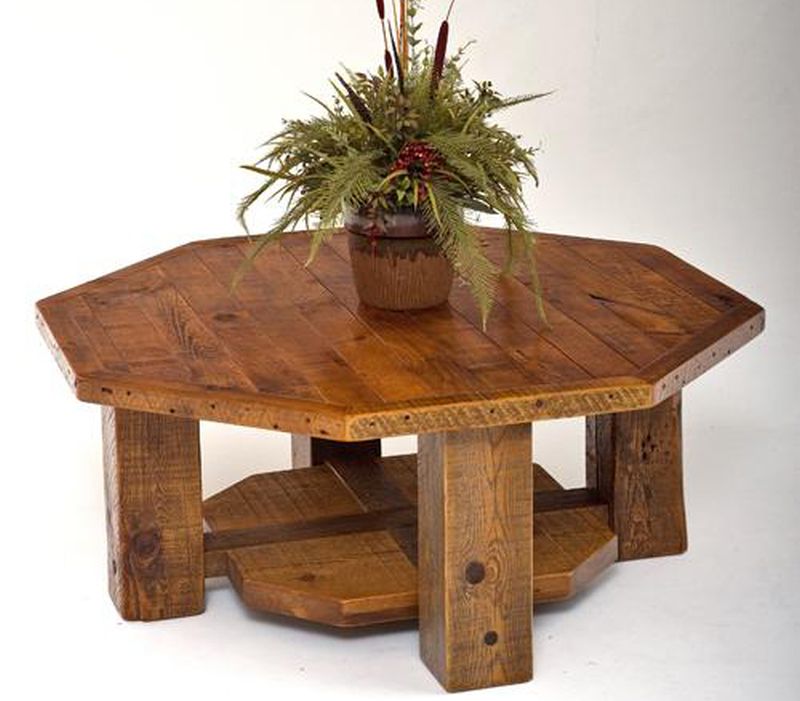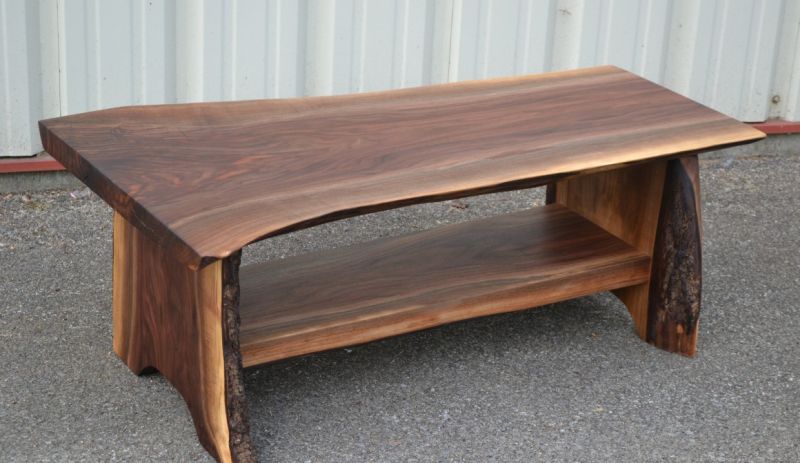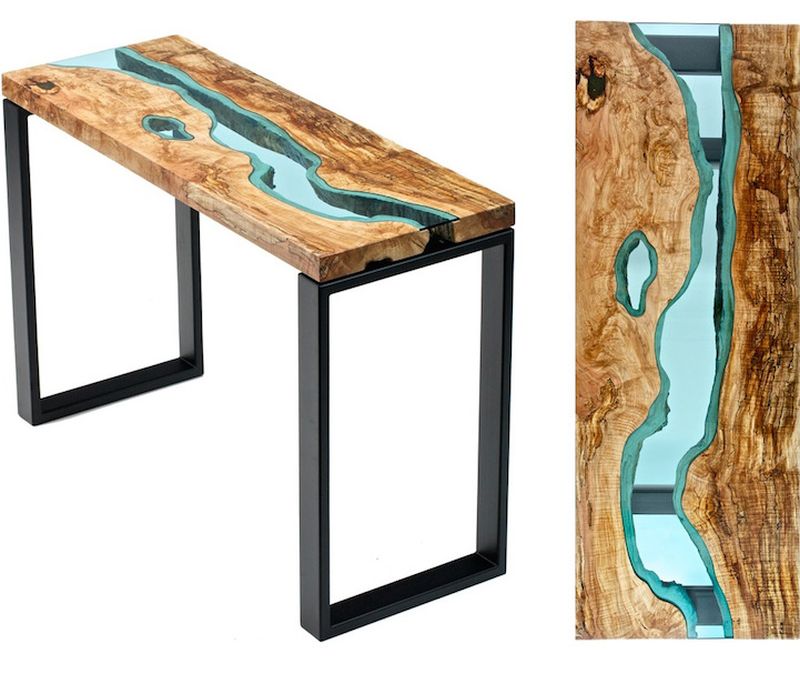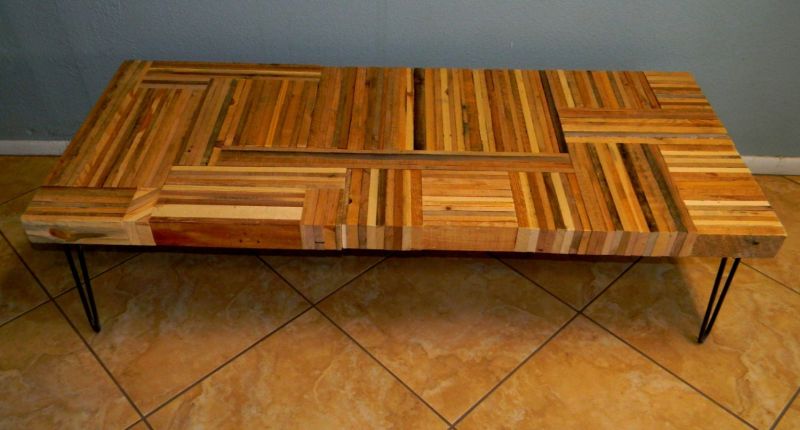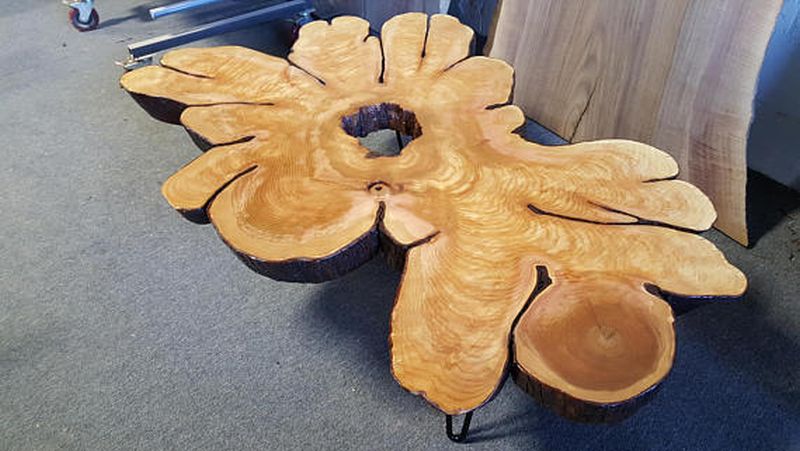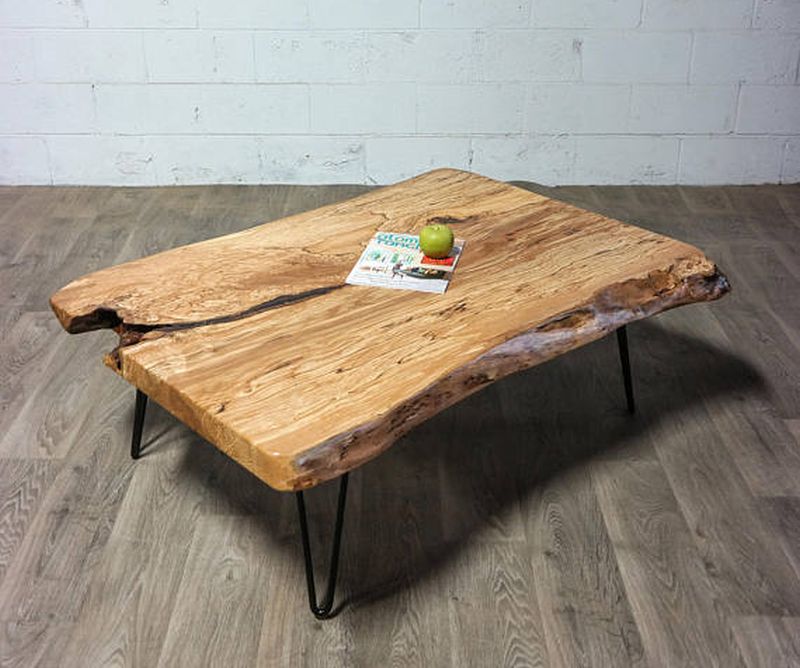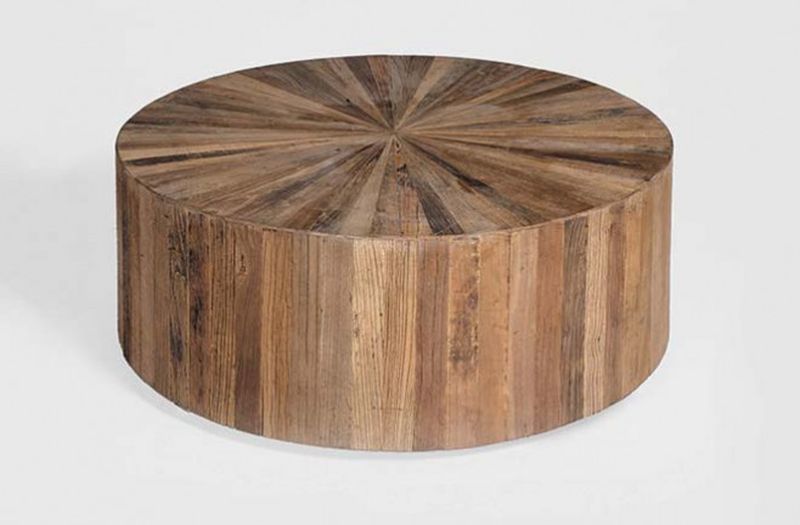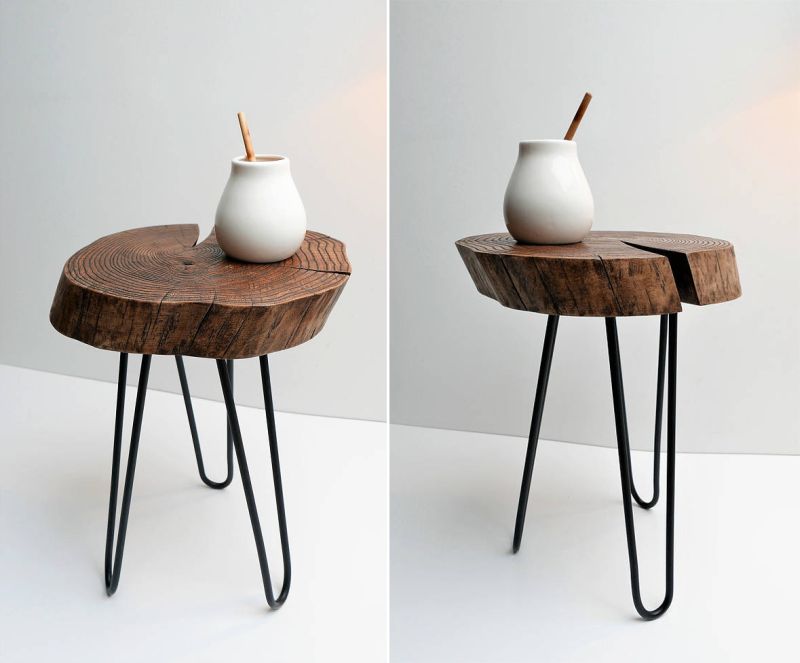 3. Reclaimed Wood Storage Cabinet
If you're looking for a low-cost alternative to organize your living room, go for a reclaimed wood storage cabinet. Earthy look and aesthetically-pleasing characteristics are perfect to add a natural appeal to any space. You can make it look more appealing by garnishing it with some decorative pieces like sculptures, collectible flower vases, or your favorite books on it.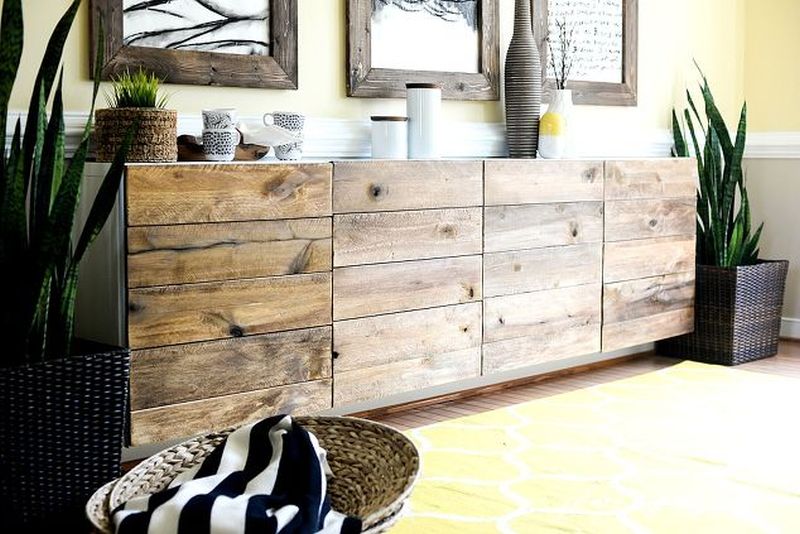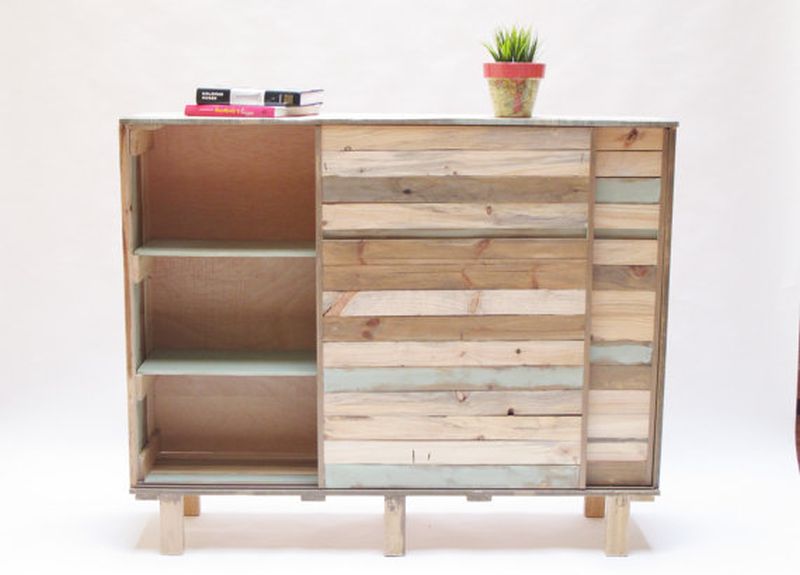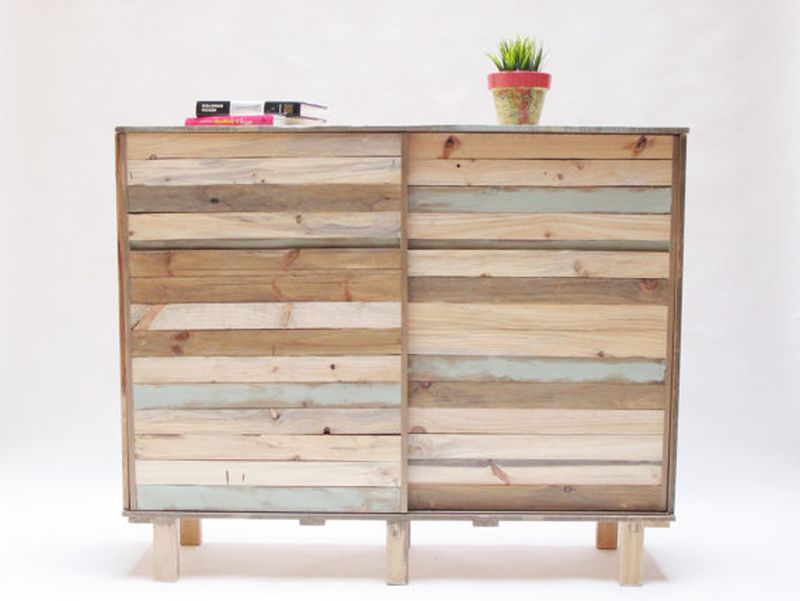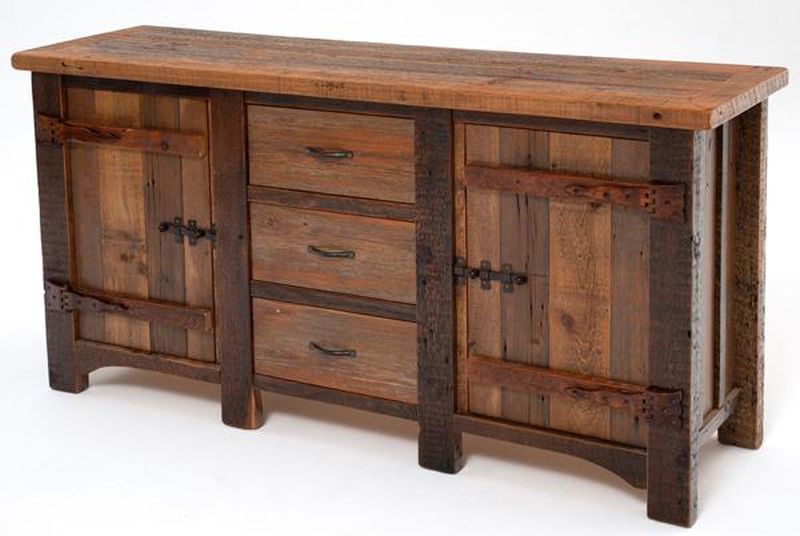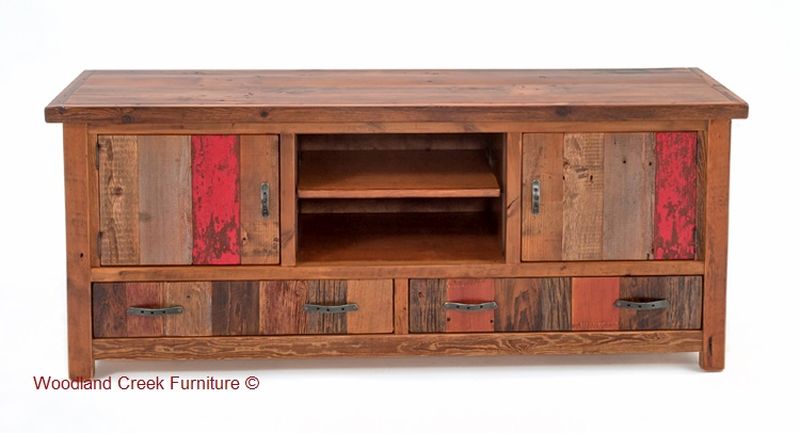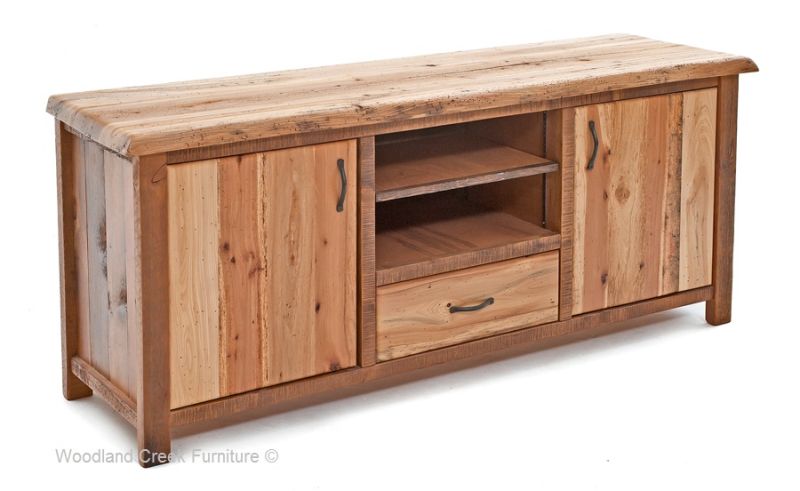 4. Reclaimed Wood TV Stand
If you looking for a classic and budget-friendly multimedia furniture to house your TV or speakers, a TV stand made of reclaimed wood is a good option. You can even build one yourself; a great weekend woodworking project.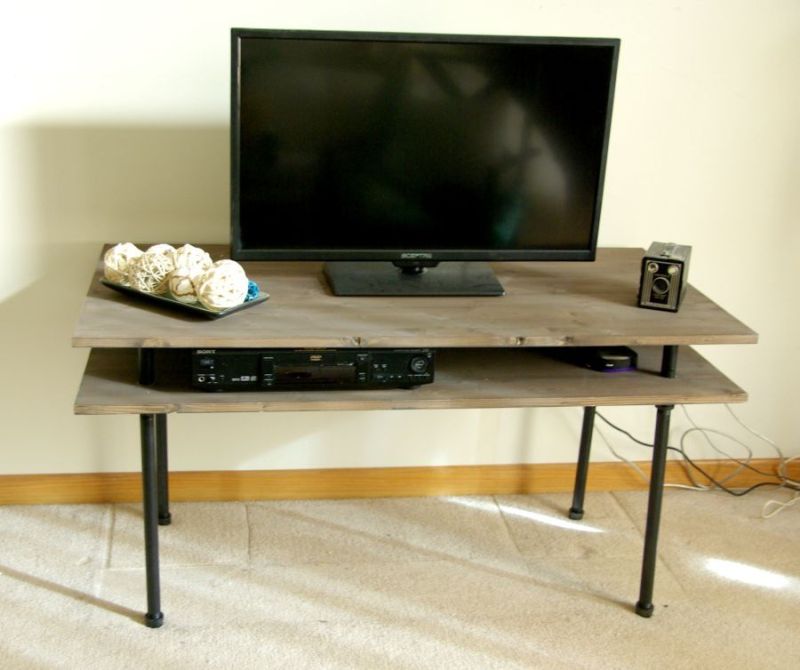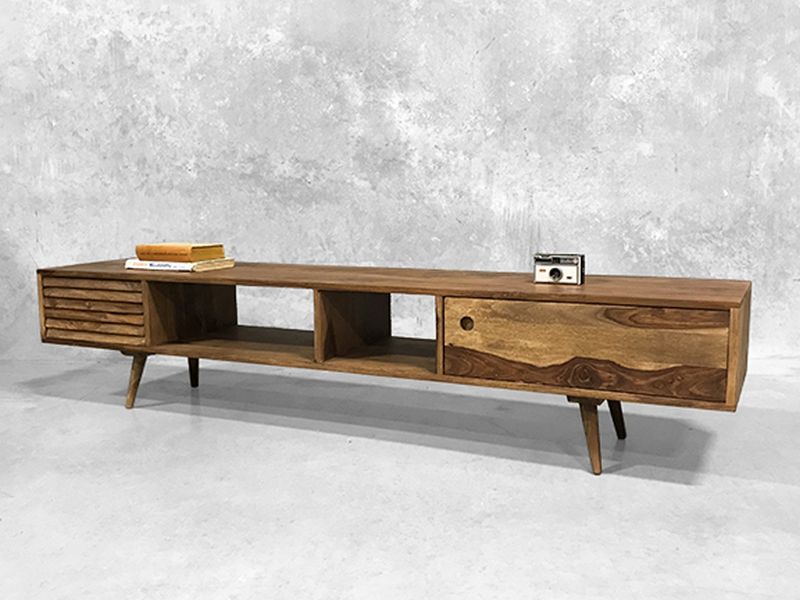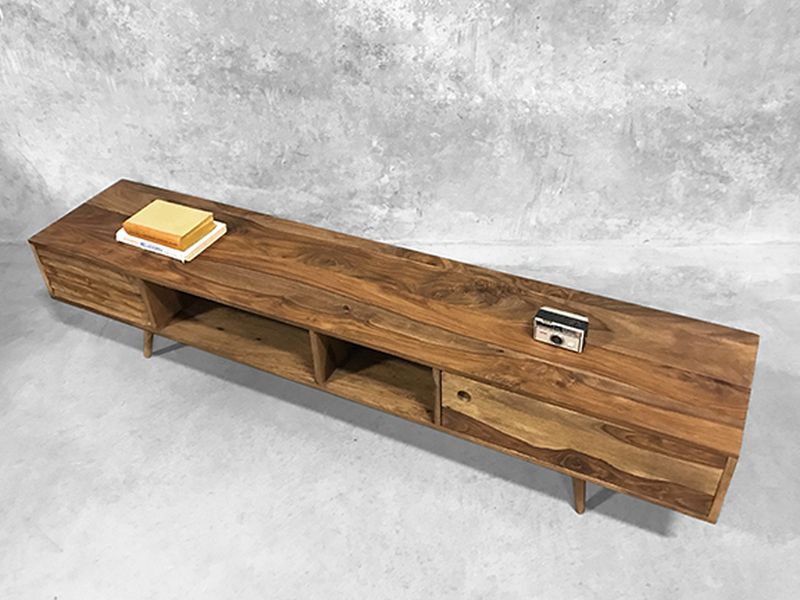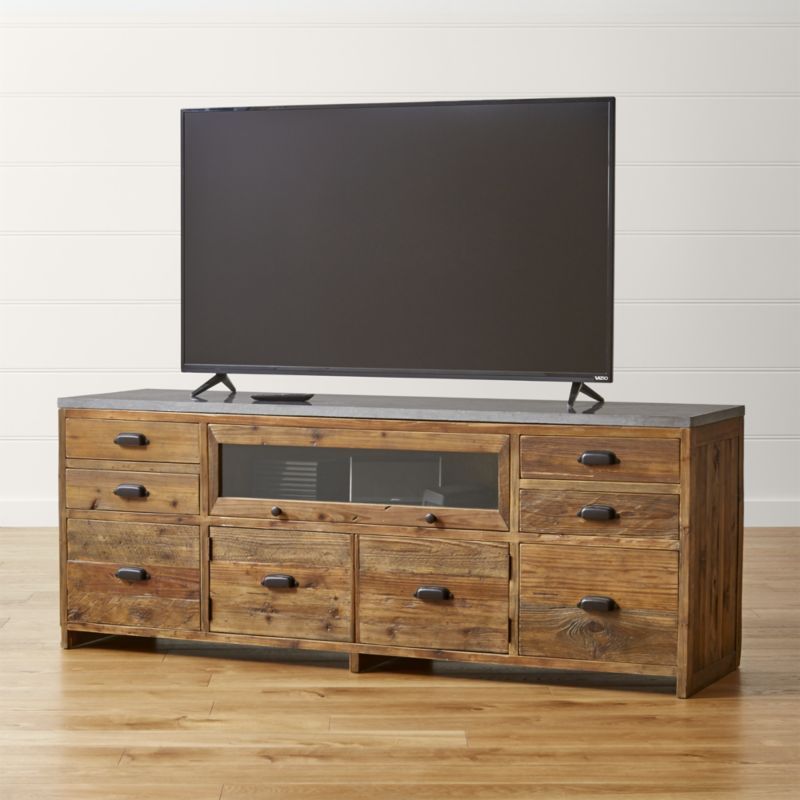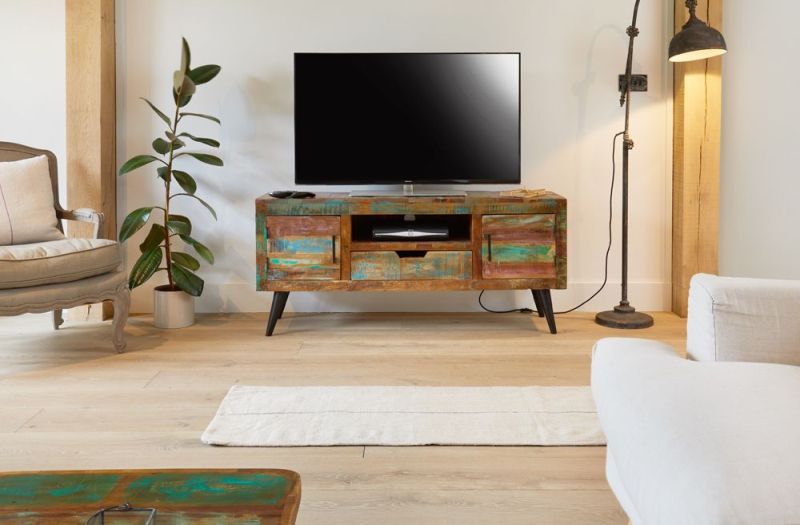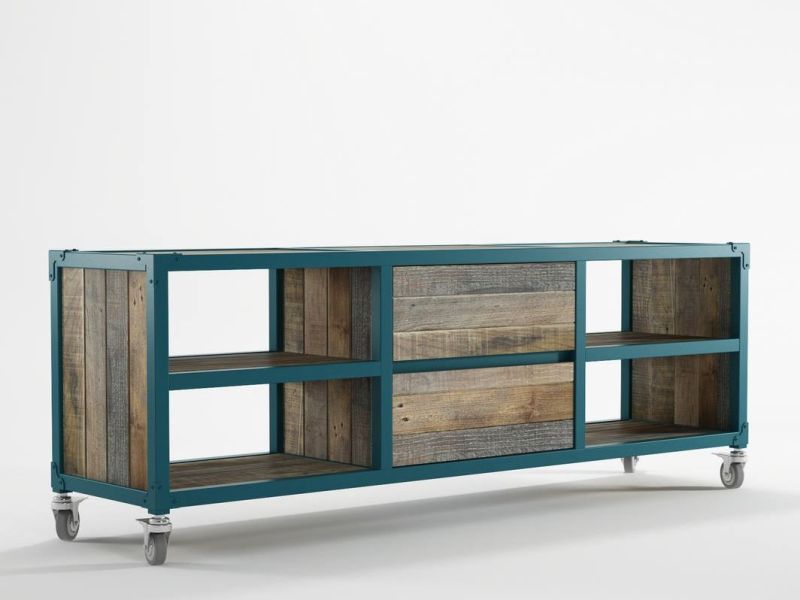 5. Reclaimed Wood Sofa
A sofa made from reclaimed wood combines rustic style with comfort. You will find a plenty of options to customize your reclaimed wood sofa to match your interior style as well as existing furniture collection.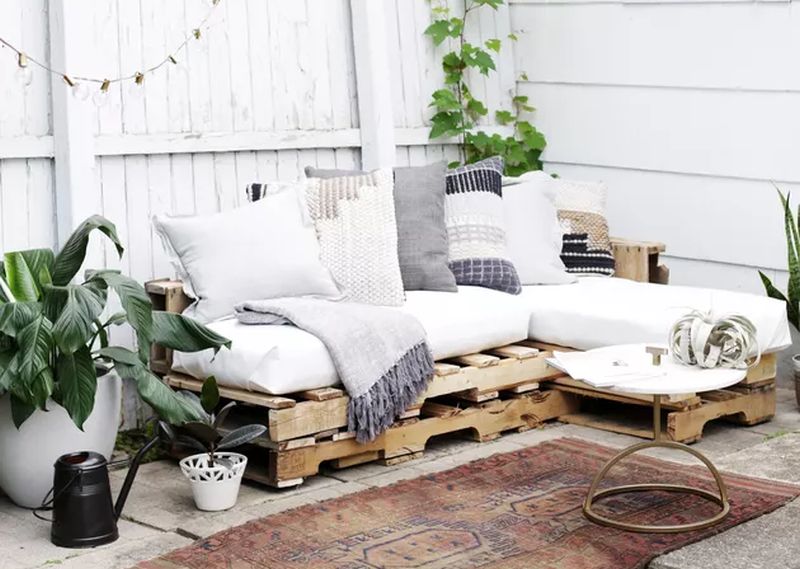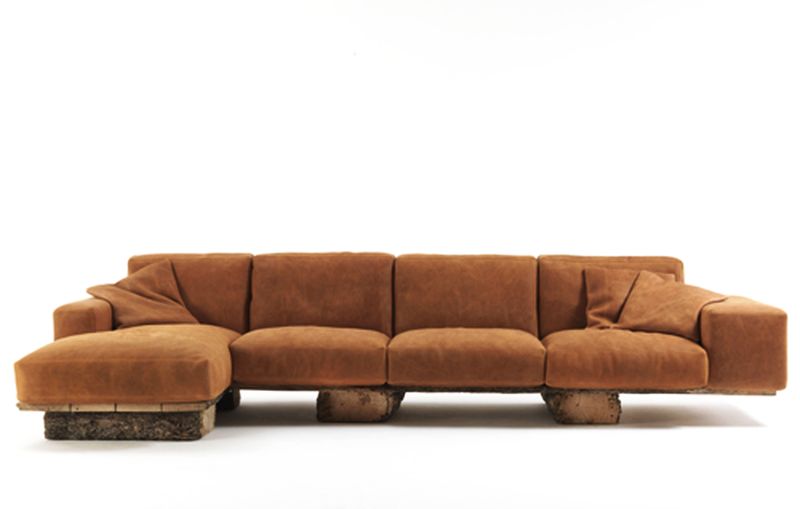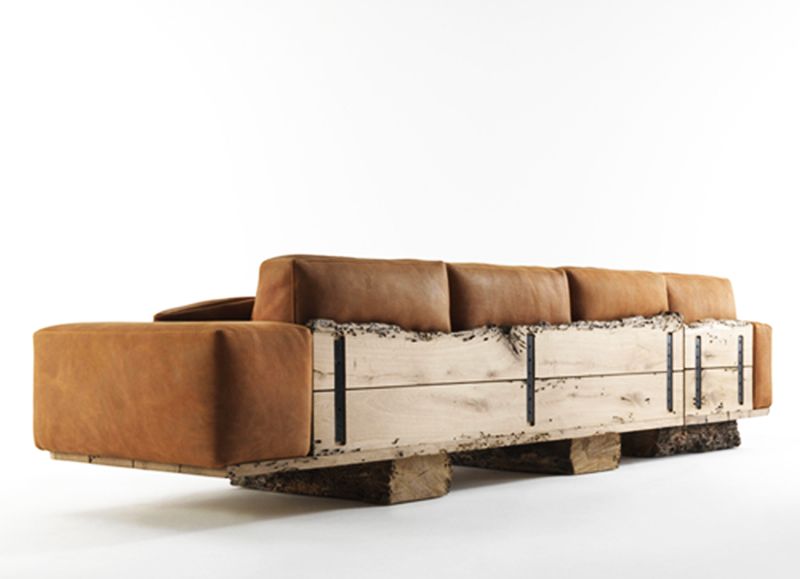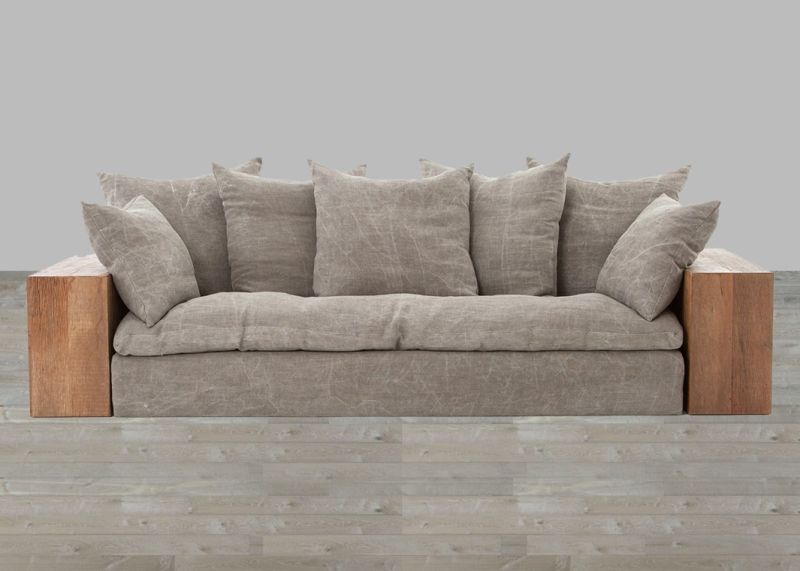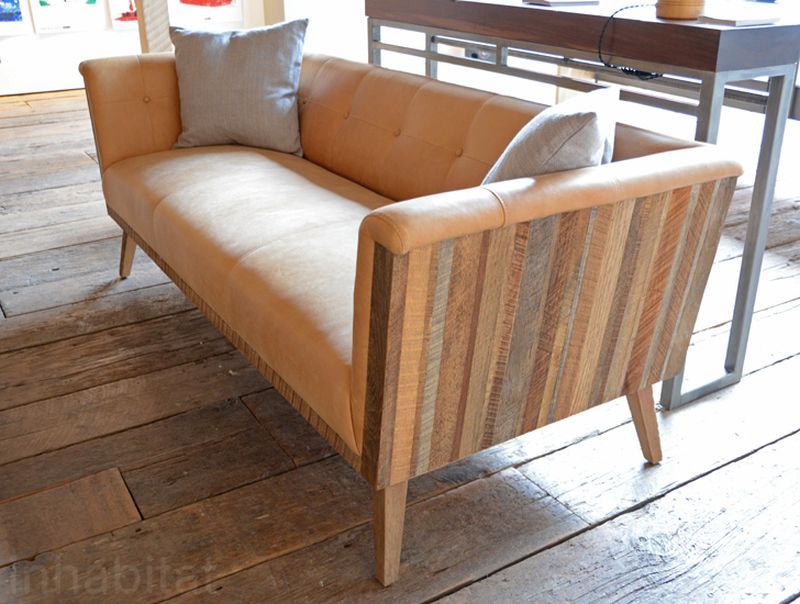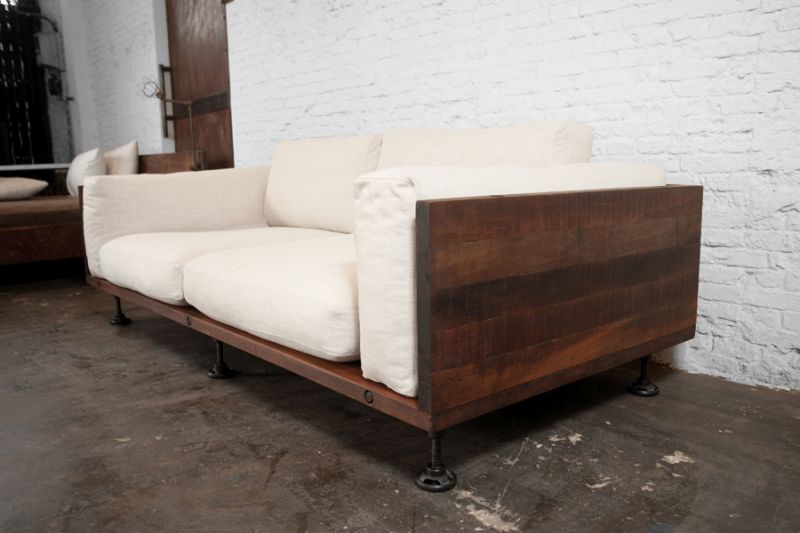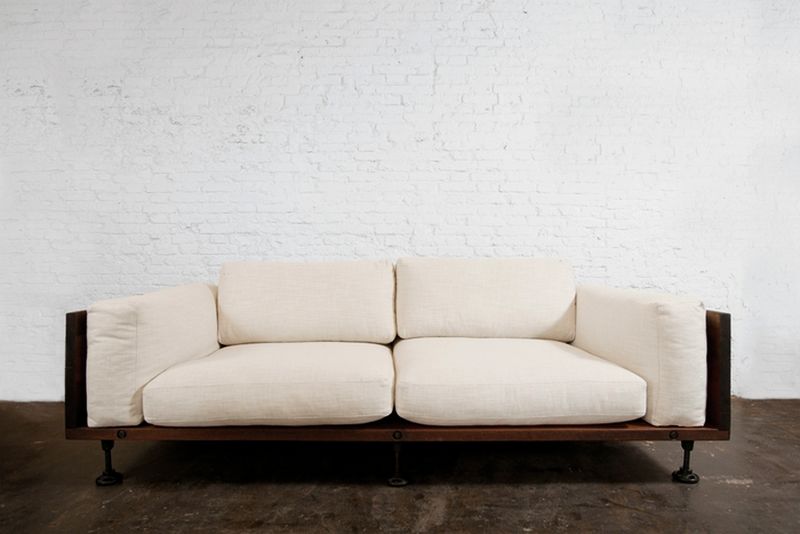 Reclaimed Wood Furniture Ideas for Bedroom
If thinking of decorating your bedroom with reclaimed wood, you have lots of options. From bed to headboard and lamp to clothes hanger, there are different furniture and accessories made from reclaimed wood that'll inspire you enough to try the trend in your bedroom.
1. Bed Made of Old Wood Pallets
Bed made from pallet wood is a good example of reclaimed wood furniture. The bed frame made from recycled wood pallets is sleek and durable. The bed frames are equally classy, plus they can also be customized as per personal preferences.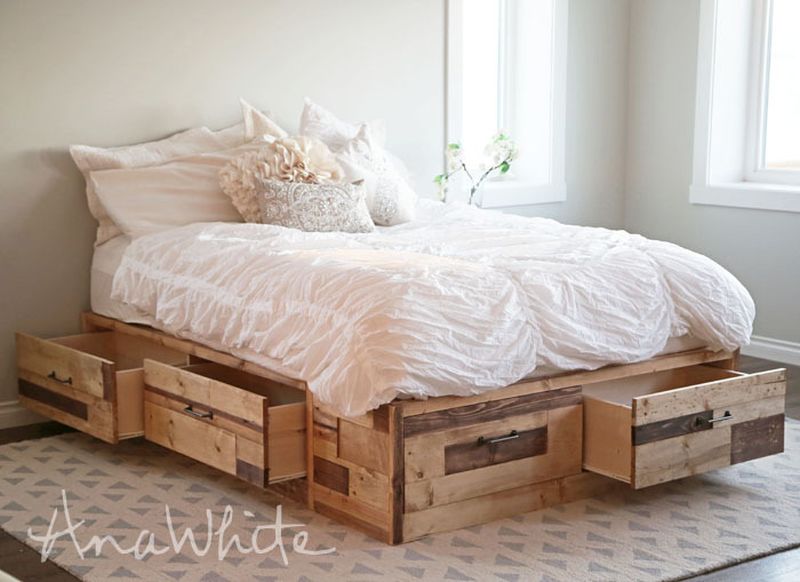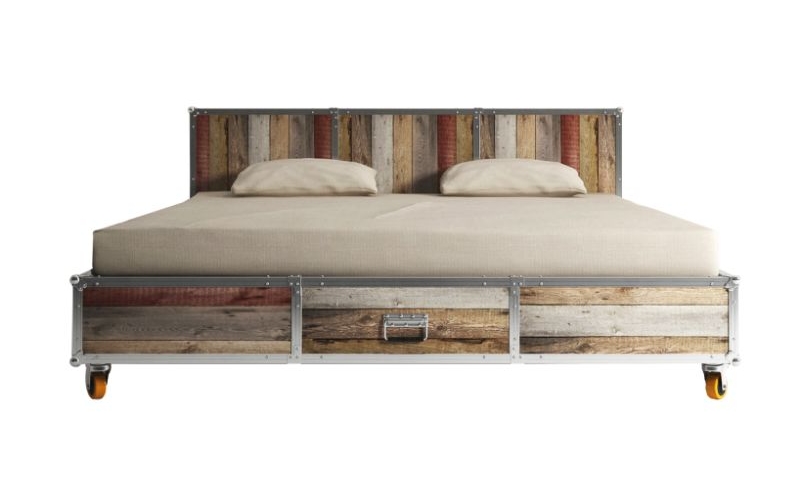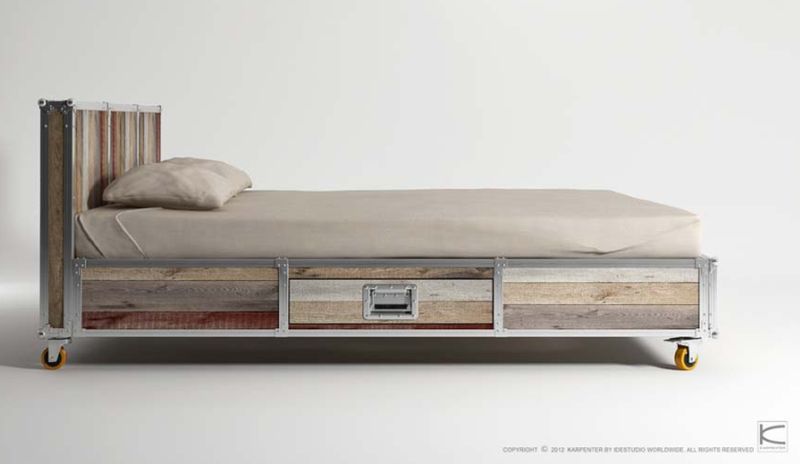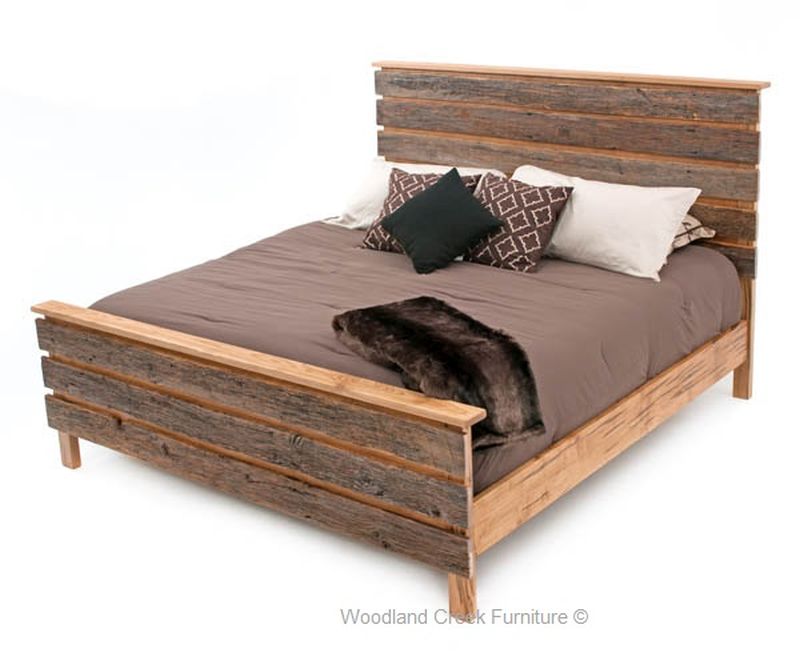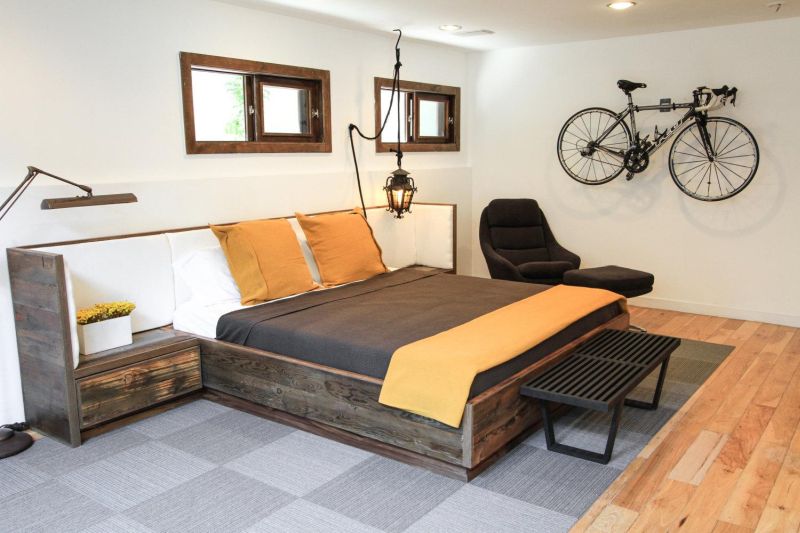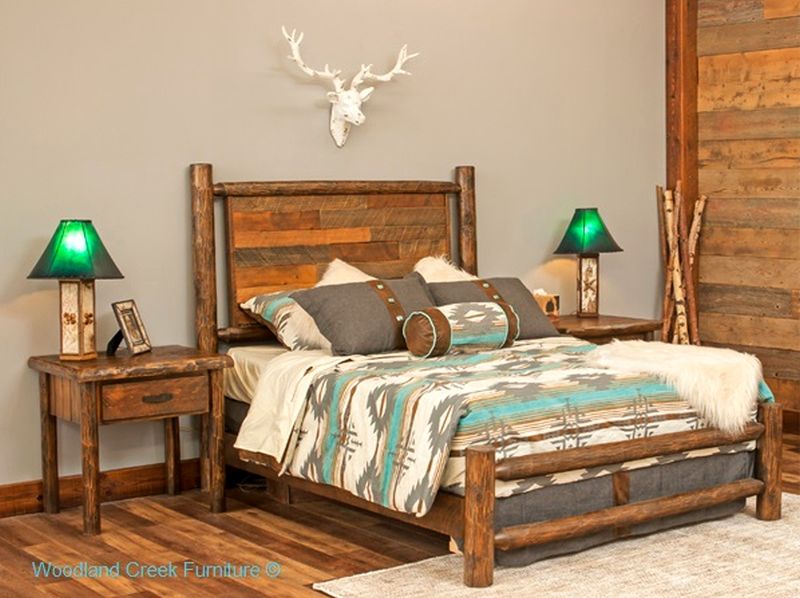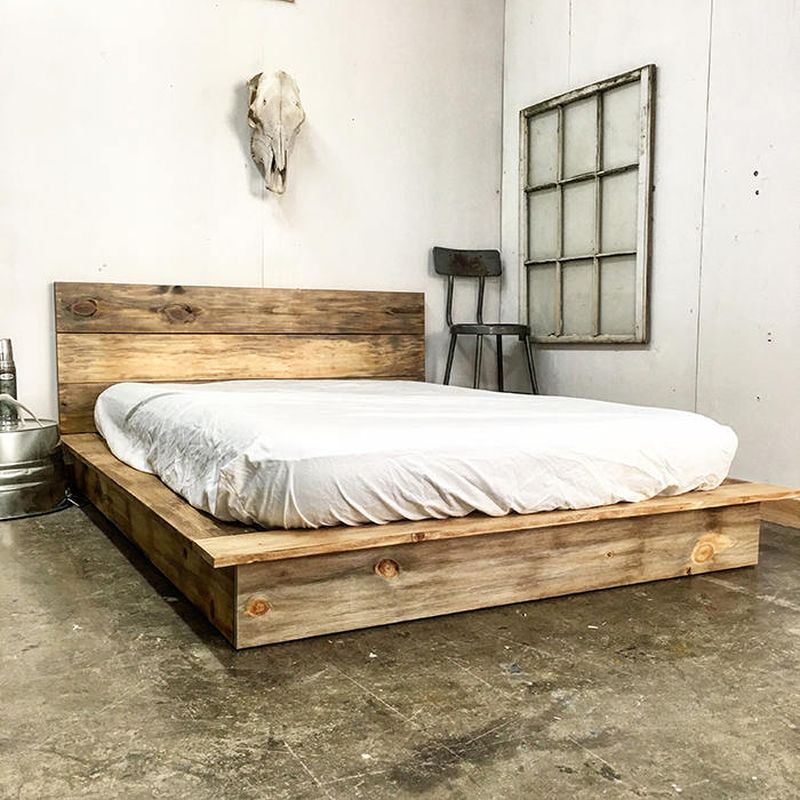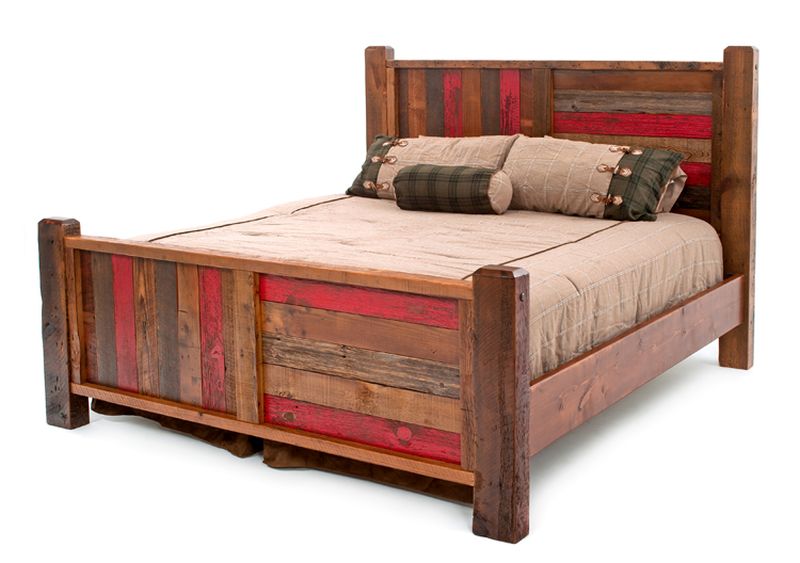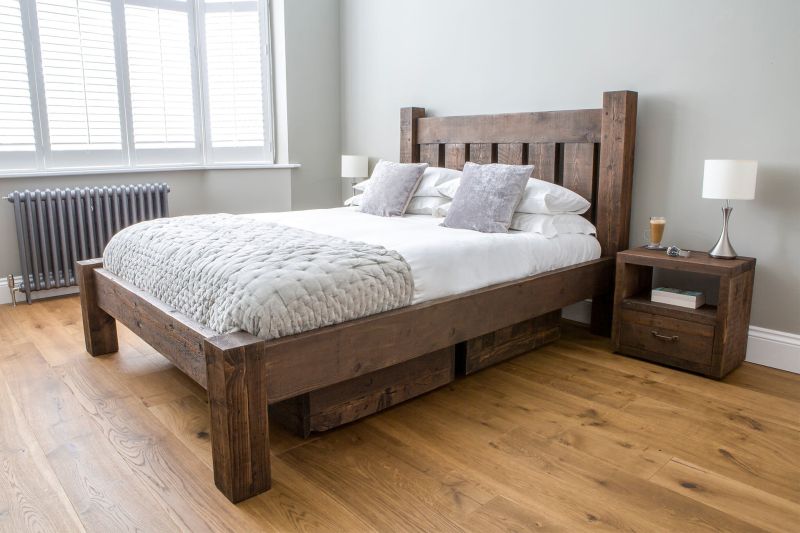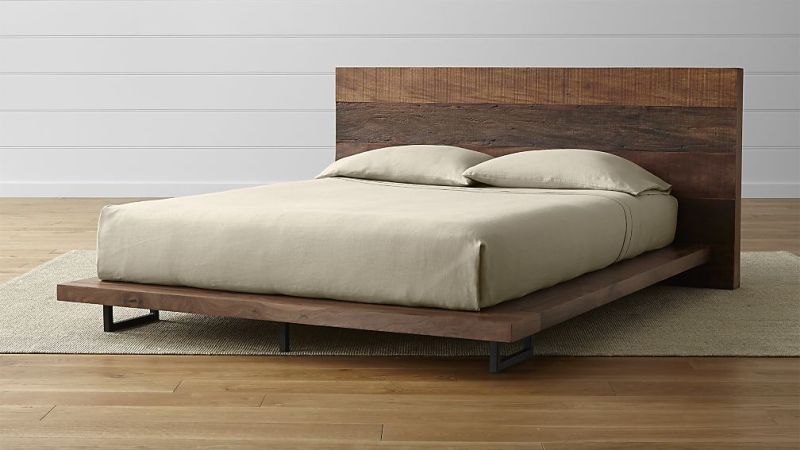 2. Reclaimed Wood Headboard
How about a rustic headboard for your bed? It is a great idea to add some attention-grabbing piece to your bedroom. The reclaimed wood headboards are best for those wanting to add a rich rustic charm to their bedroom.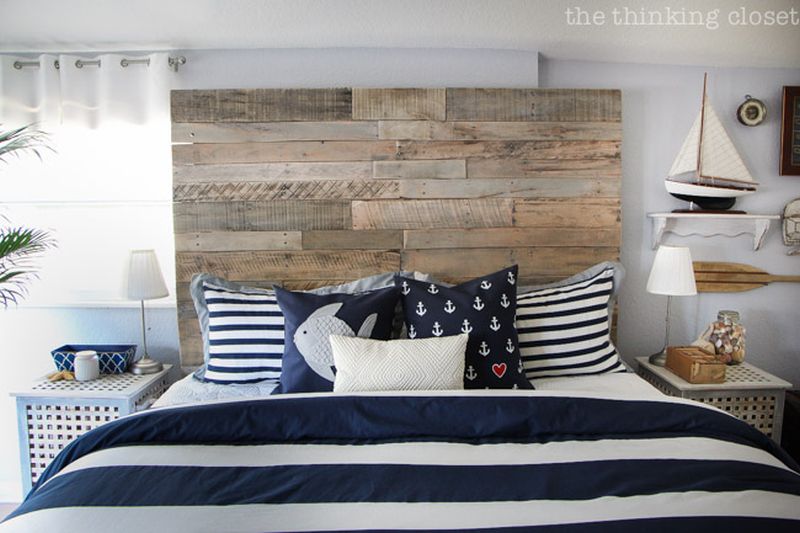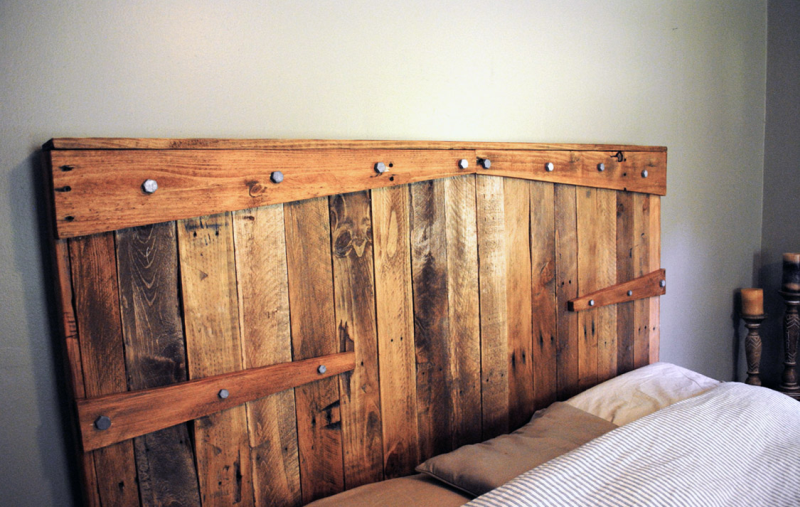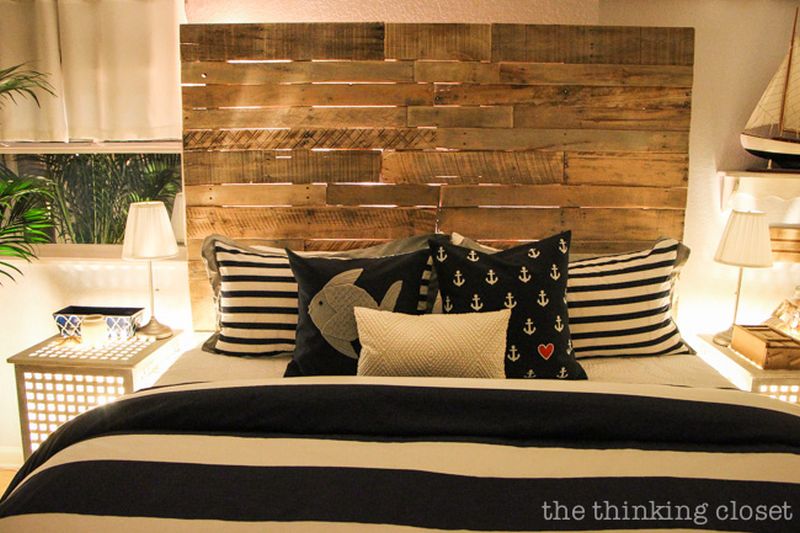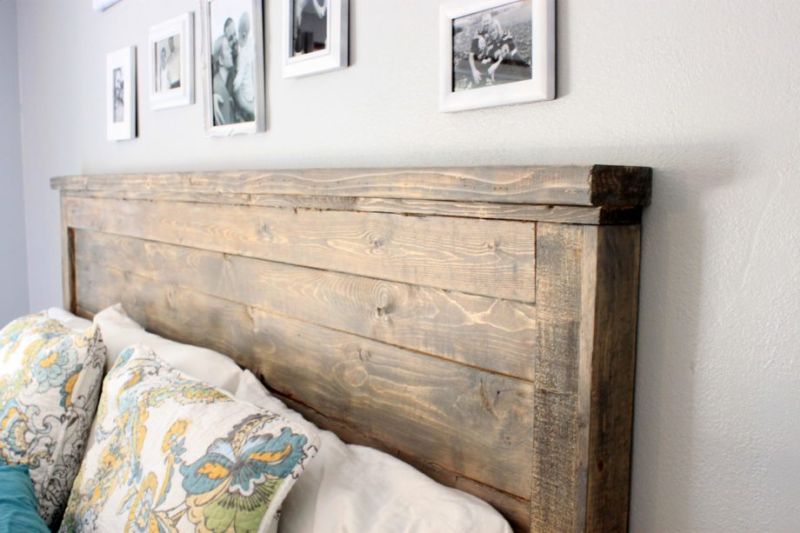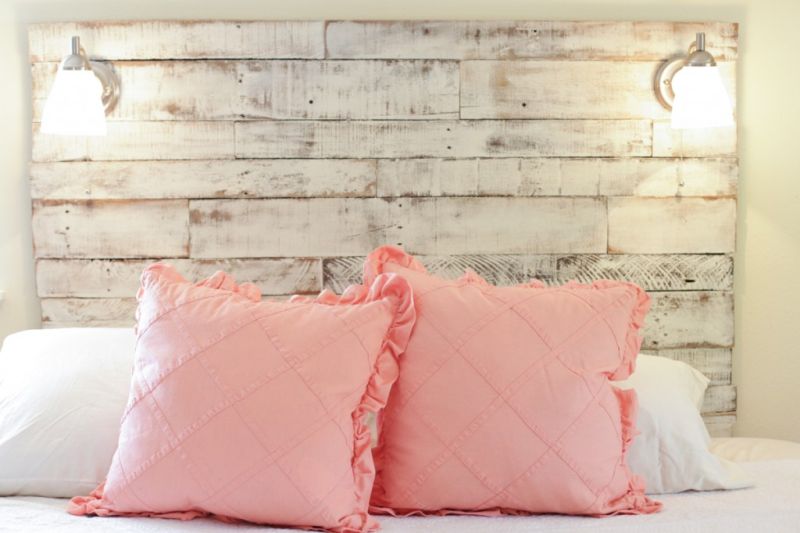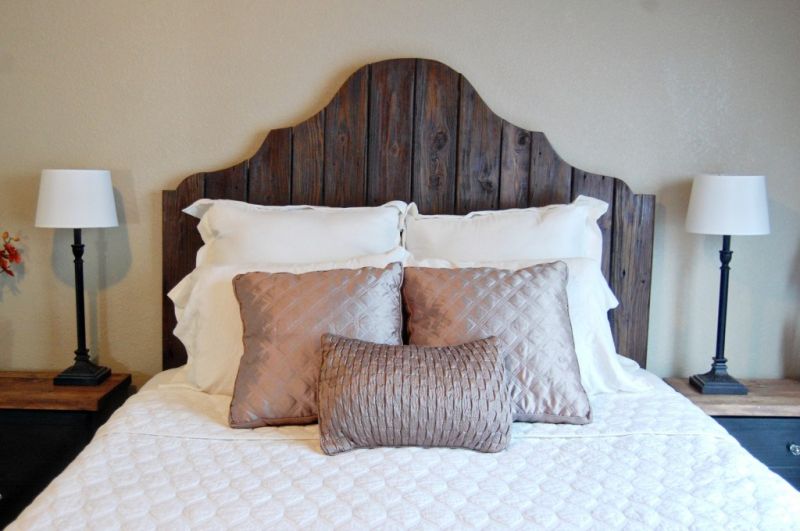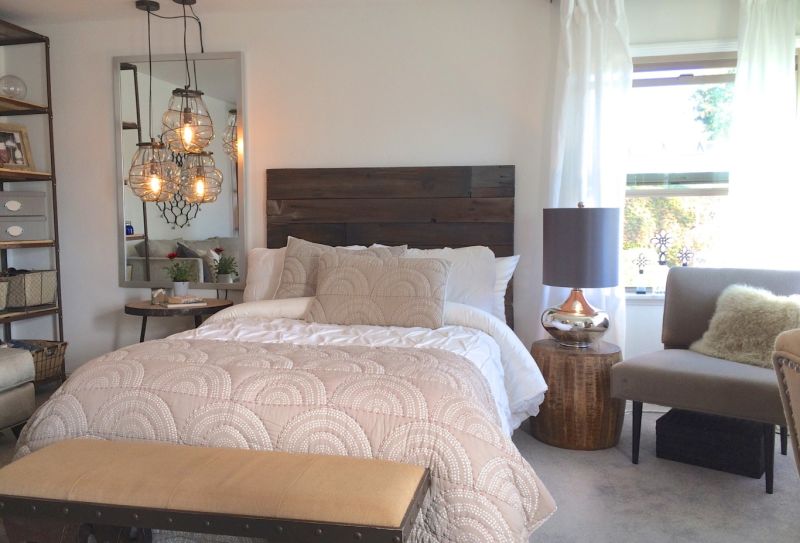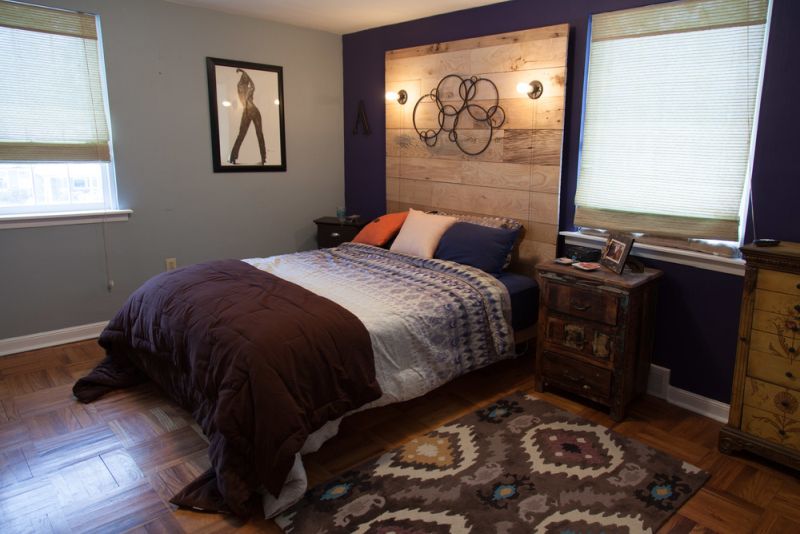 3. Reclaimed Wood Bedside Table
Using a wooden crate as a bedside table is a great idea for sure. I have also tried this simple setting by covering it with a fine piece of cloth, but carving out drawers to keep personal stuff organized is even a better idea. Check out these lovely reclaimed wood bedside tables that ensure to enhance the overall appeal of your bedroom while providing enough storage space.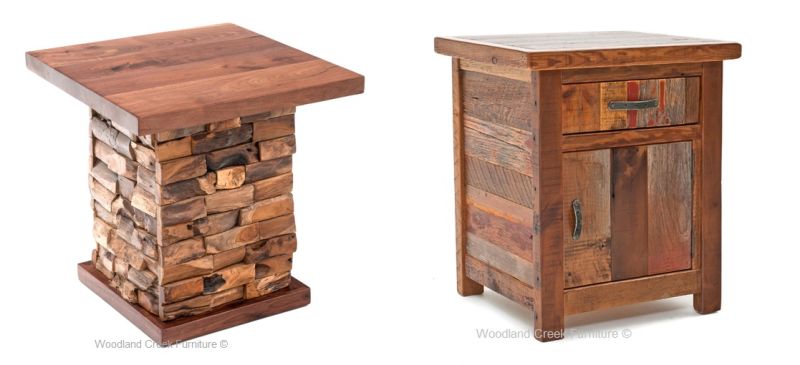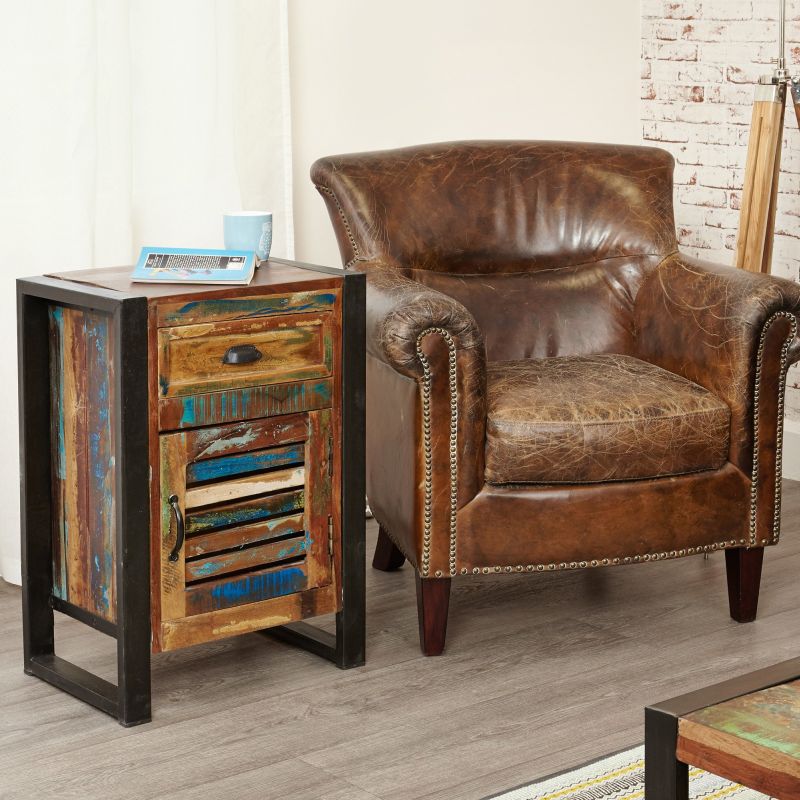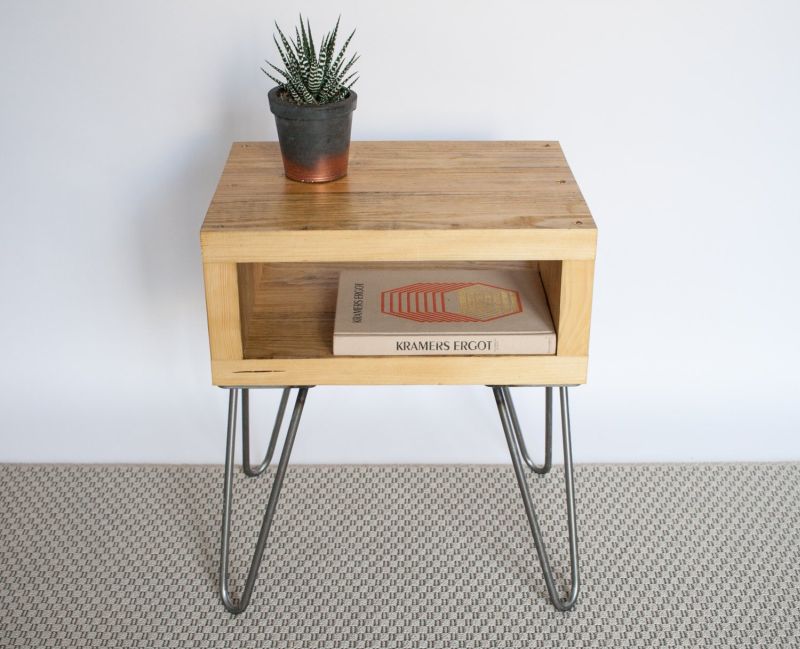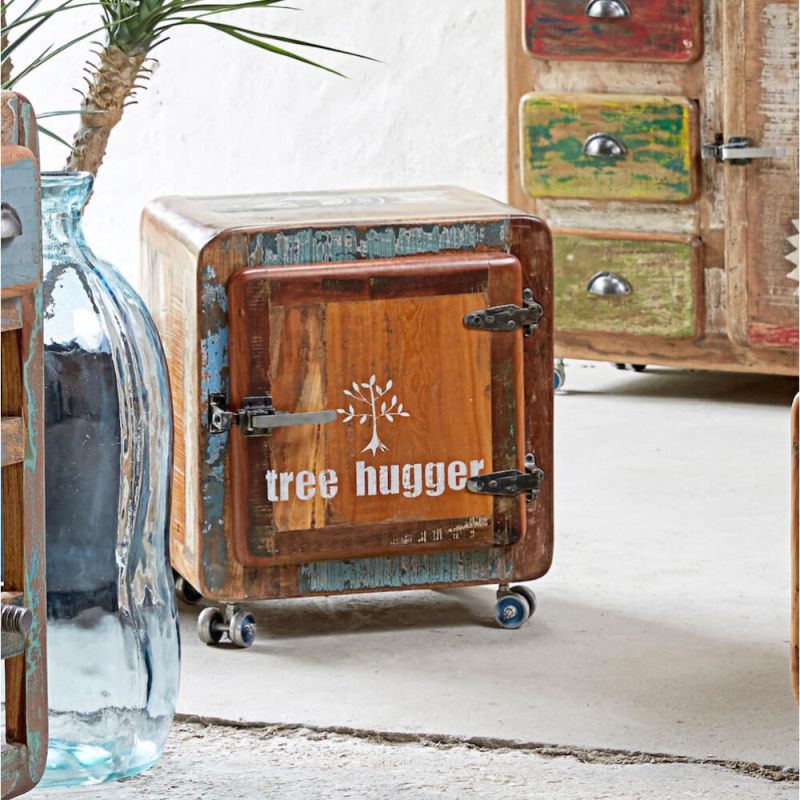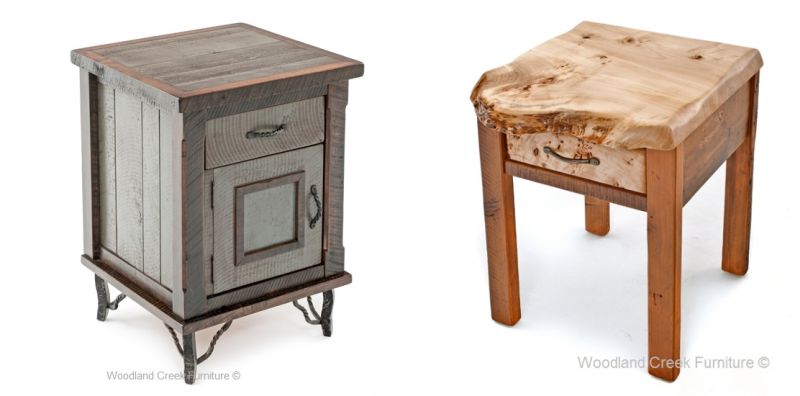 Reclaimed Wood Furniture Ideas for Kitchen / Dining Room
Reclaimed wood can be used to make kitchen worktops, backsplashes and dining furniture. They work outstandingly and embellish your space too. Many companies offer professional services and plans for reclaimed wood kitchen island and dining furniture. No material can beat the charisma of the texture of hardwood. Here are a few creative ideas for inspiration.
1. Reclaimed Wood Kitchen Island
Being budget-friendly and highly customizable, the reclaimed wood kitchen islands are great to give your kitchen a facelift. They ensure to leave an unforgettable impression.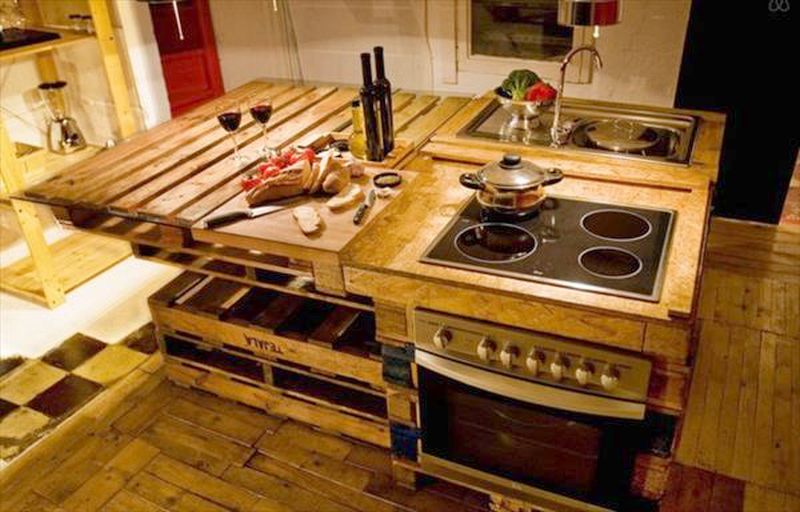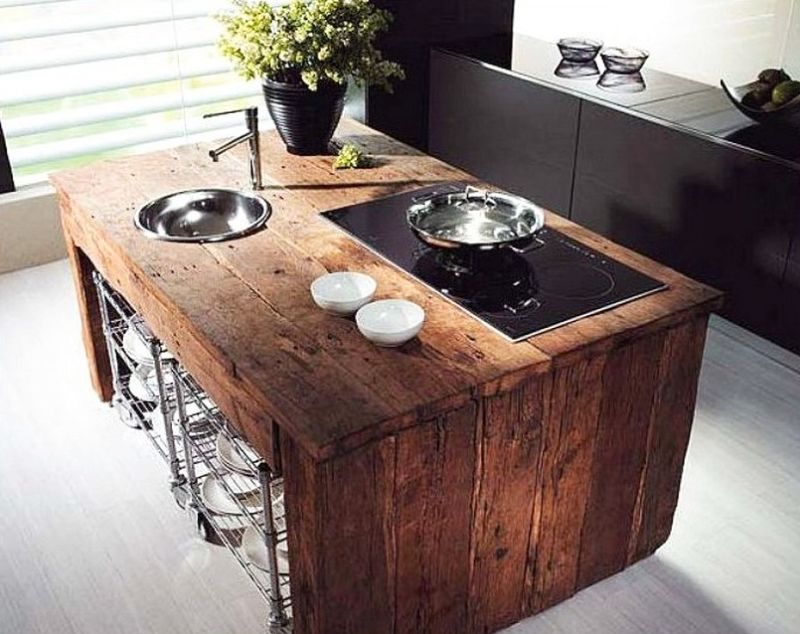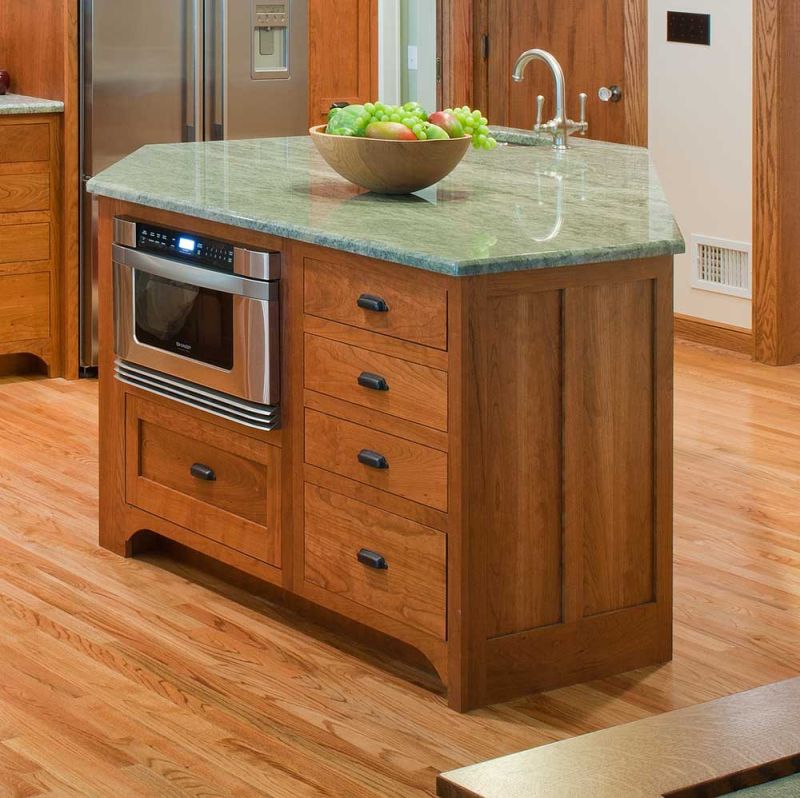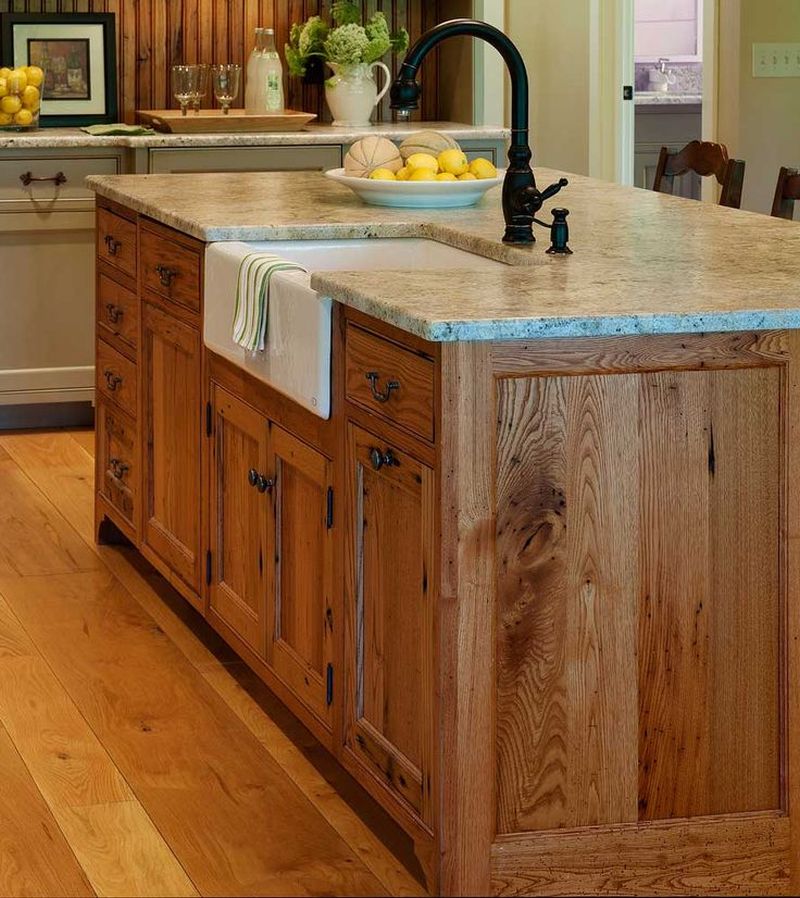 2. Reclaimed Wood Dining Table
Anyone would love the warm look of a dining table made from reclaimed wood. They are beautiful and functional. Live edge tables are one good example of the beauty of rescued wood. Apart from the main function, the reclaimed wood dining table also works as a great focal point.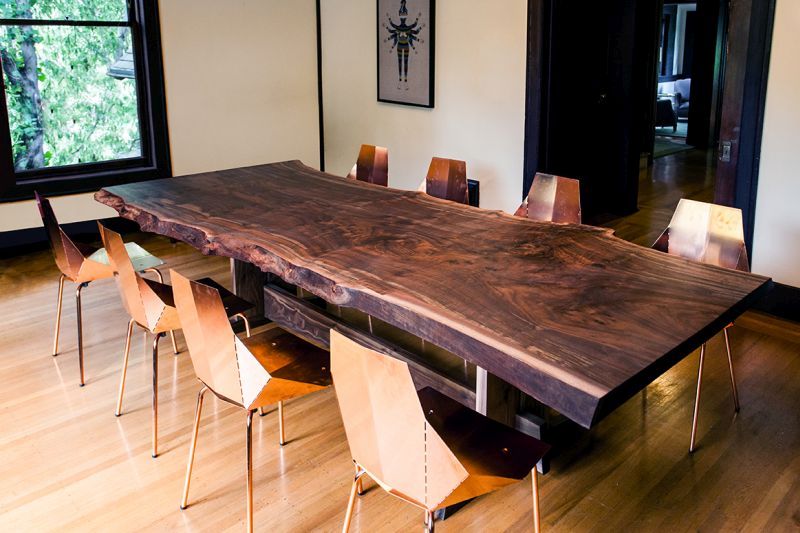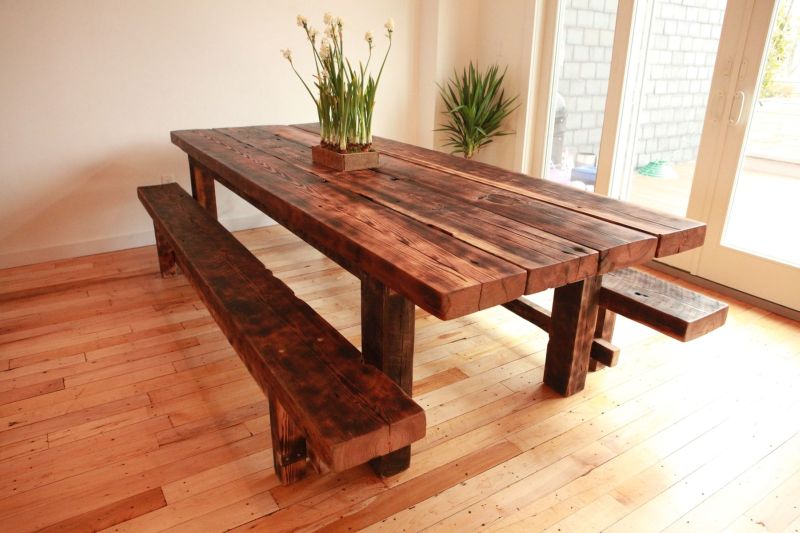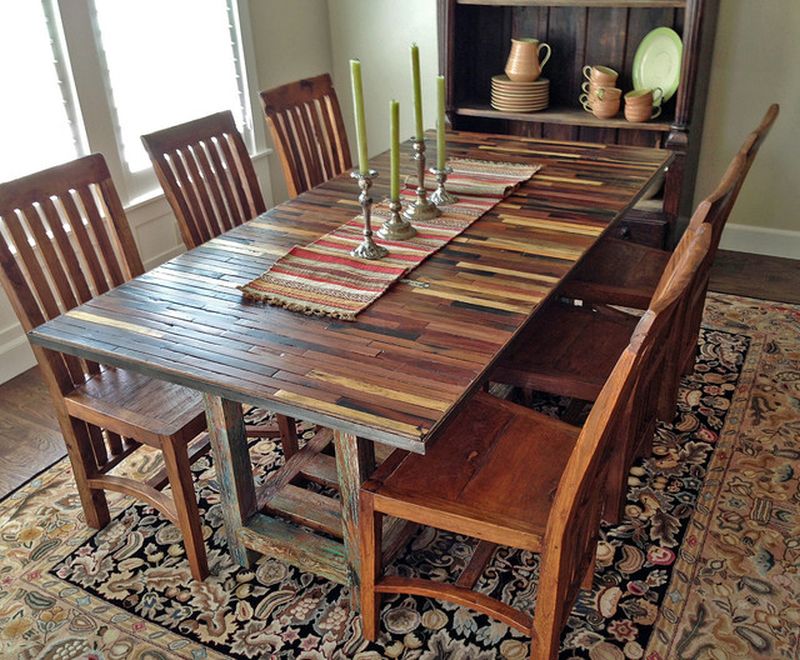 2. Recycled Wood Dining Chair
If you love the warm looks of wood, a chair made from reclaimed wood may suit your style. These chairs creatively utilize the rescued wood. Aside from their main function, they become a centerpiece.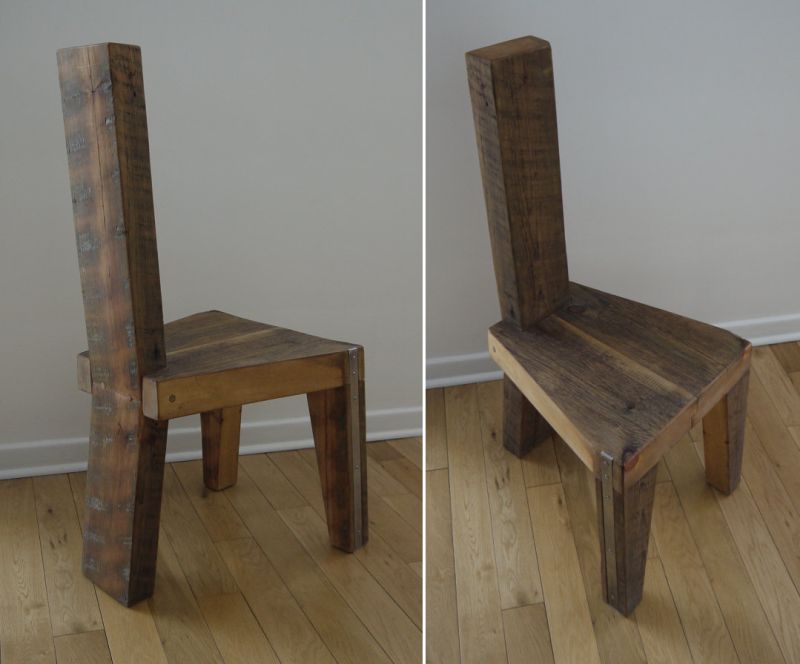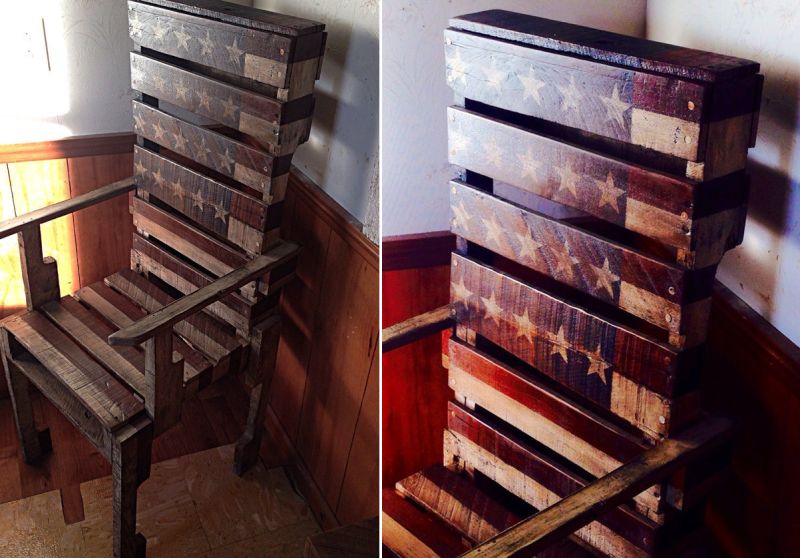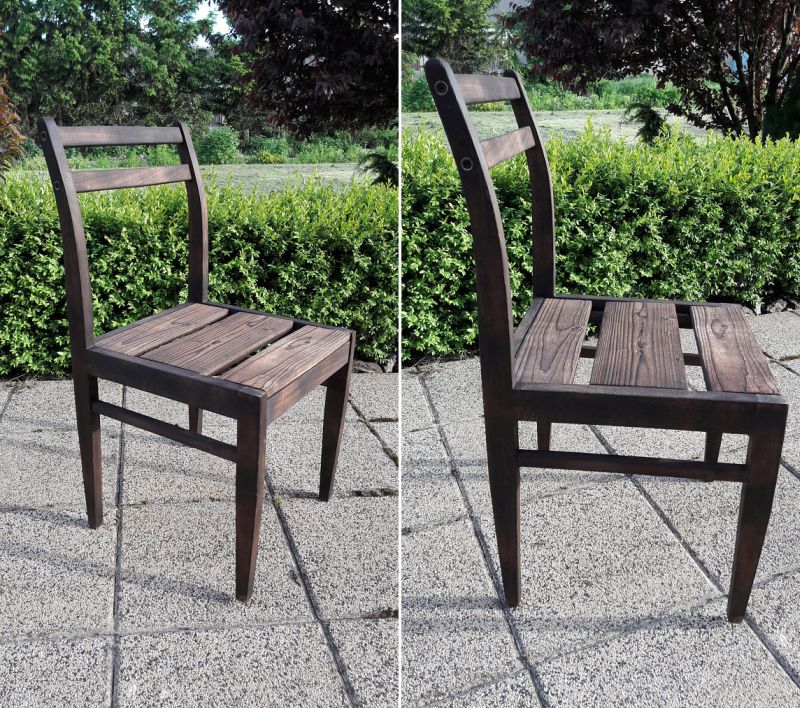 Also Read: 9 Cool Ways to Recycle Pallet Wood
Reclaimed Wood Furniture Ideas for Hallway
Being the entrance of a home, hallway needs to be inviting for visitors. From furniture to lighting to wall art, everything needs to be impressive. There are a variety of reclaimed wood crafts you can use to improve your hallway. Here are some viable recommendations which will help you decide what suits your space better.
1. Reclaimed Wood Bench
Simple lines and minimalist design make a reclaimed wood bench perfect for the hallway. They add a touch of style, elegance and history to space. You can even pair them with dining tables.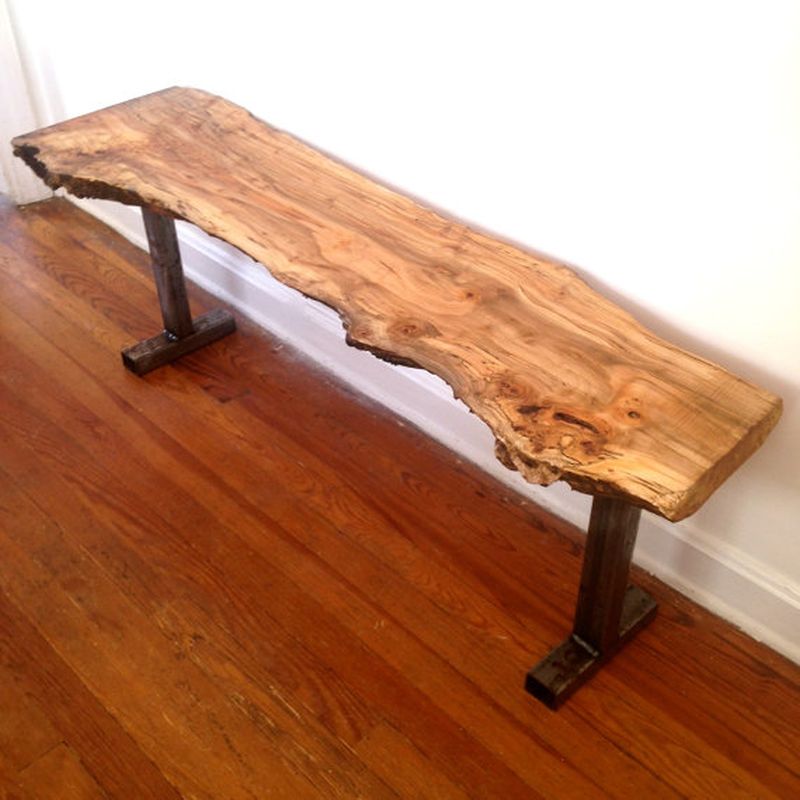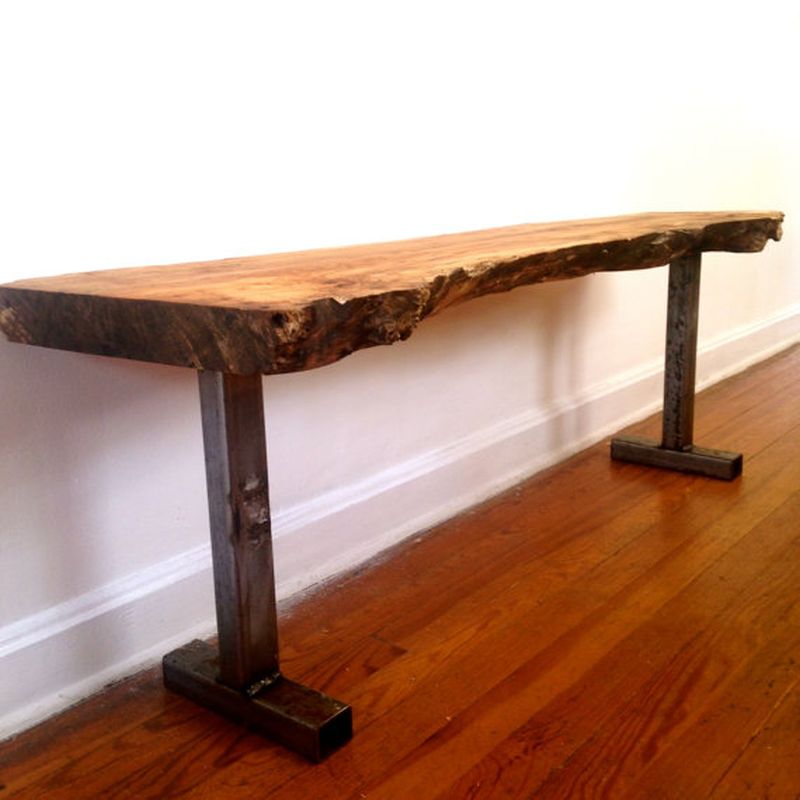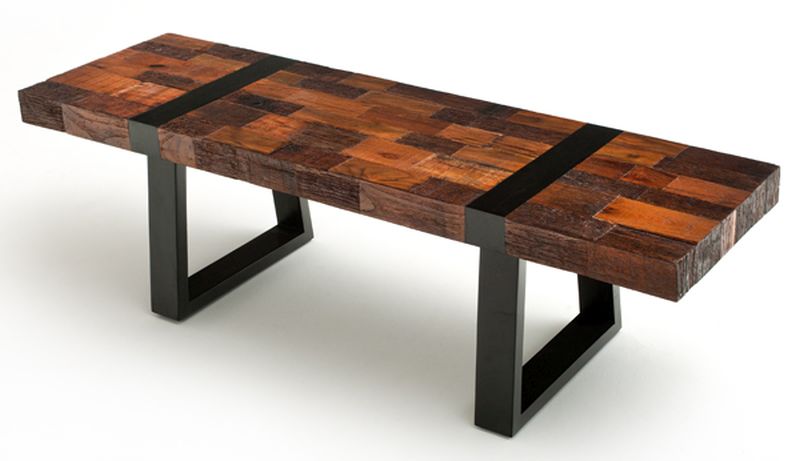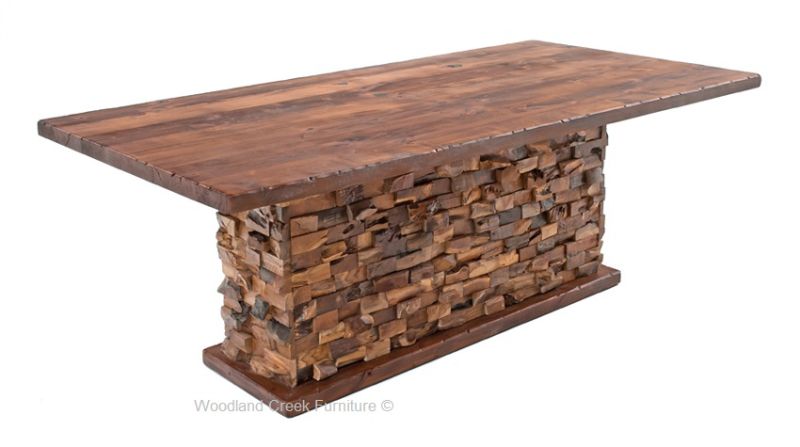 2. Pismo Reclaimed Wood Console Table
Inspired by the nature, this table brings a rustic earthy touch to space. It features angular legs formed from a tree trunk with visible knots, cracks and nailheads that give it a one-of-a-kind character. The table comes with adjustable levelers for stability on uneven surfaces.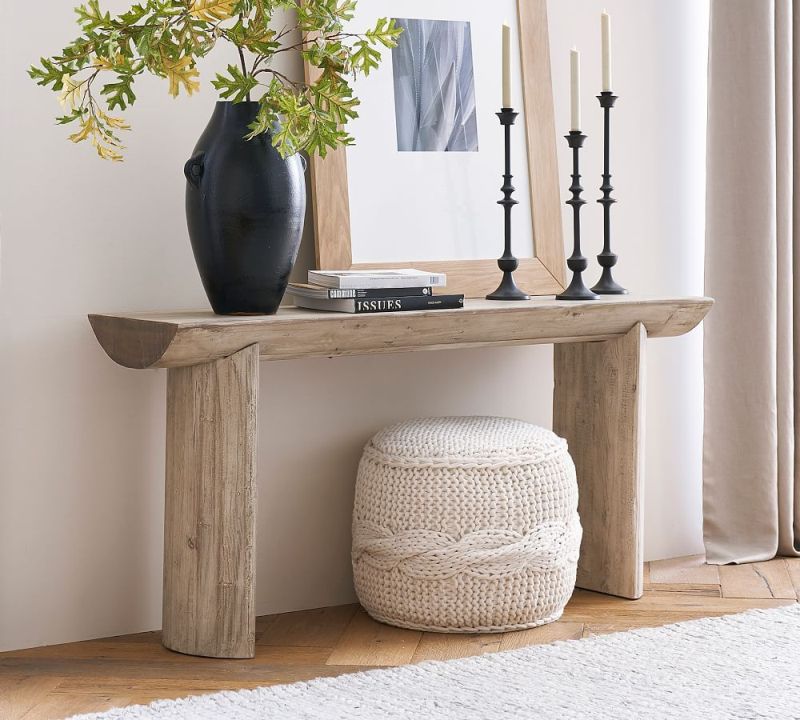 Other Reclaimed Wood Projects
1. Reclaimed Wood Flooring
Aged wood has a unique character, helping you attain a vintage look and atmosphere. Old unused wood can be used to install wooden flooring in your hallway or the entire house. If you are planning to renovate your home with hardwood flooring, the reclaimed wood flooring is a great option. It will make your home more inviting and attractive than PVC or tile flooring.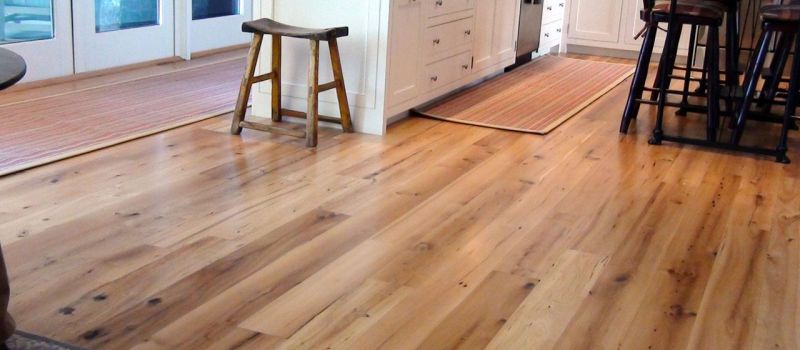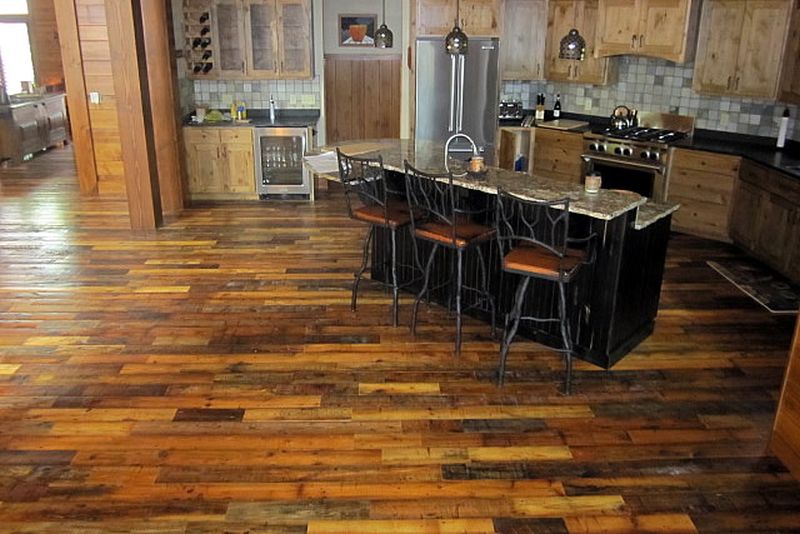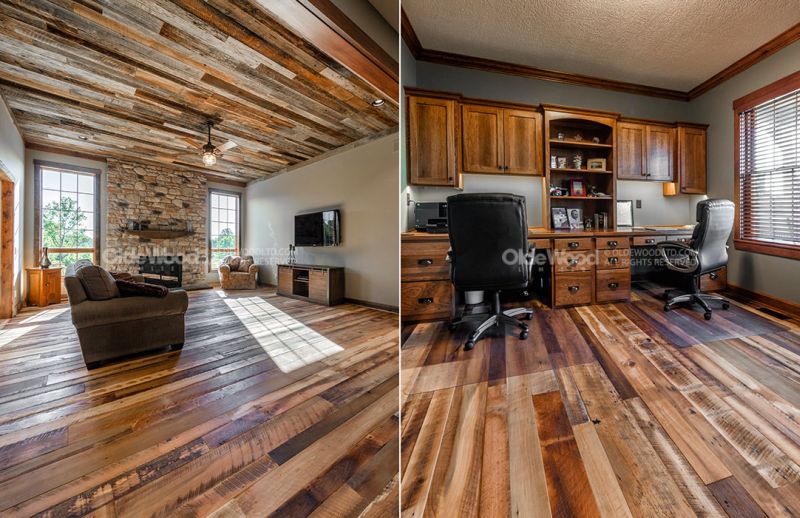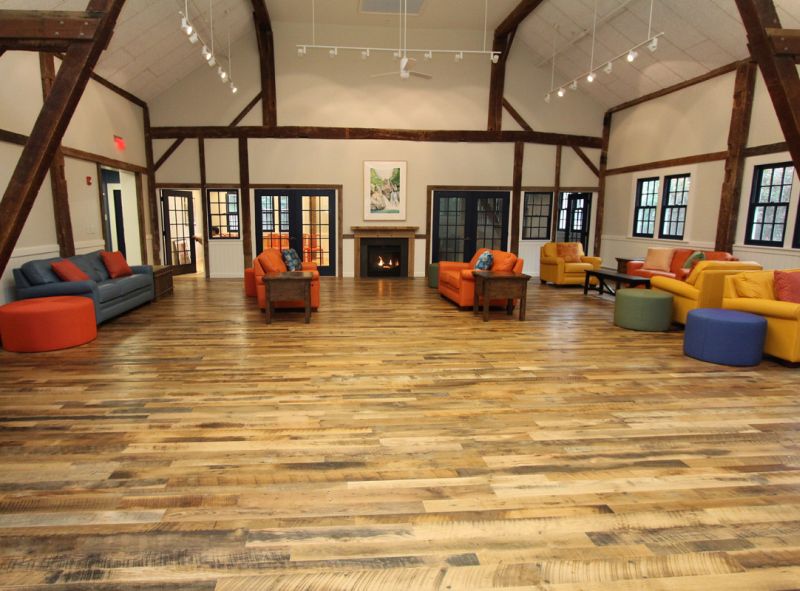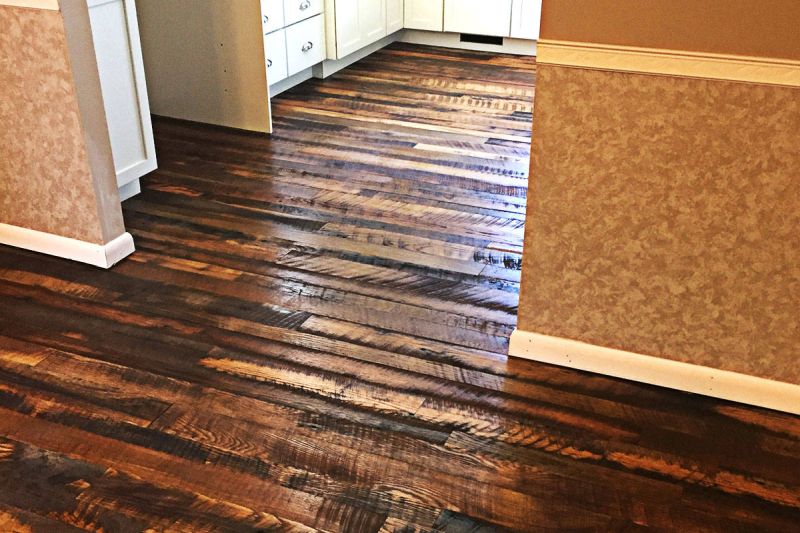 2. Reclaimed Wood Staircase
If the conventional concrete staircase is not your type, you can surely go for a staircase custom built from fallen reclaimed wood. You can even use old wood branches as handrails. Updating the look of your staircase using salvaged wood is a cool concept.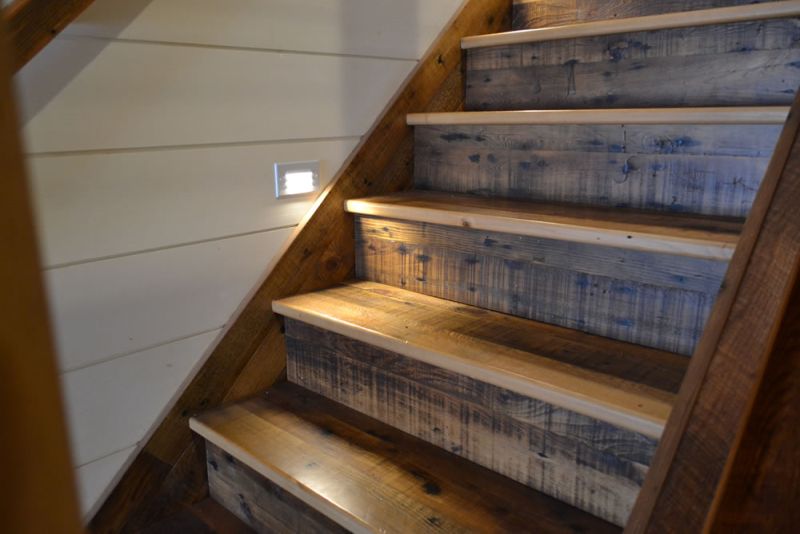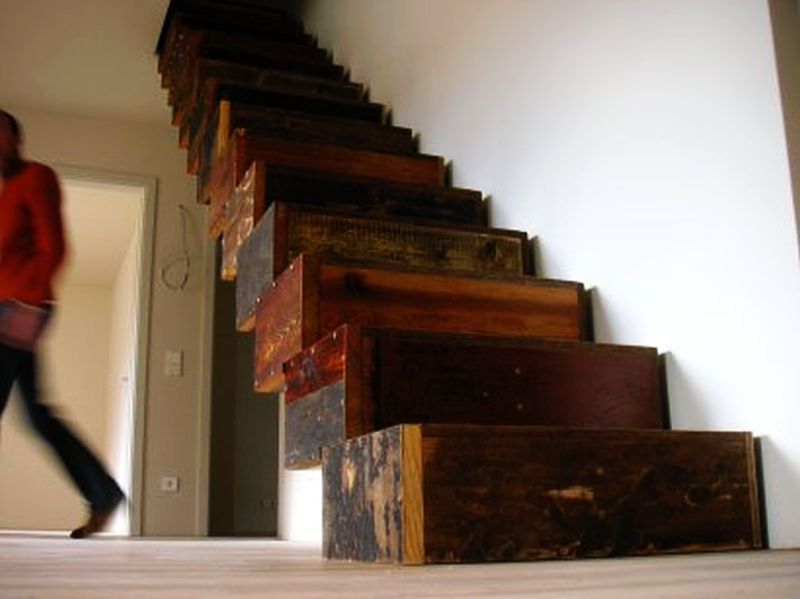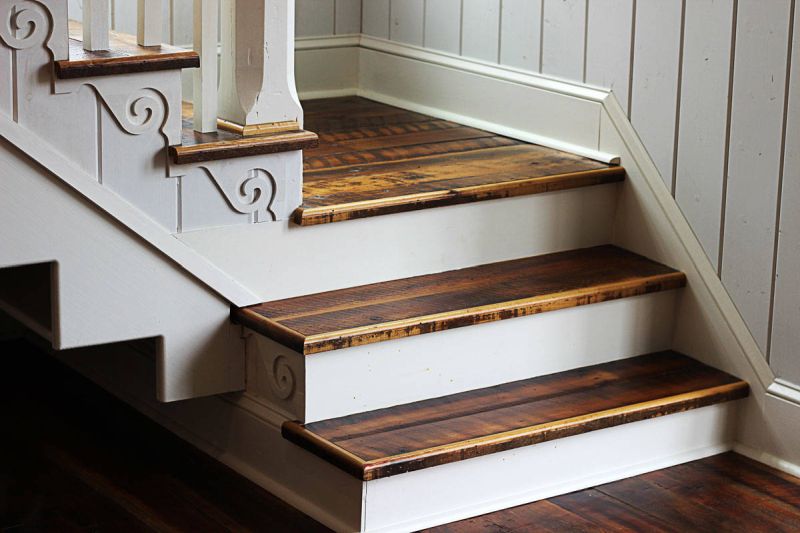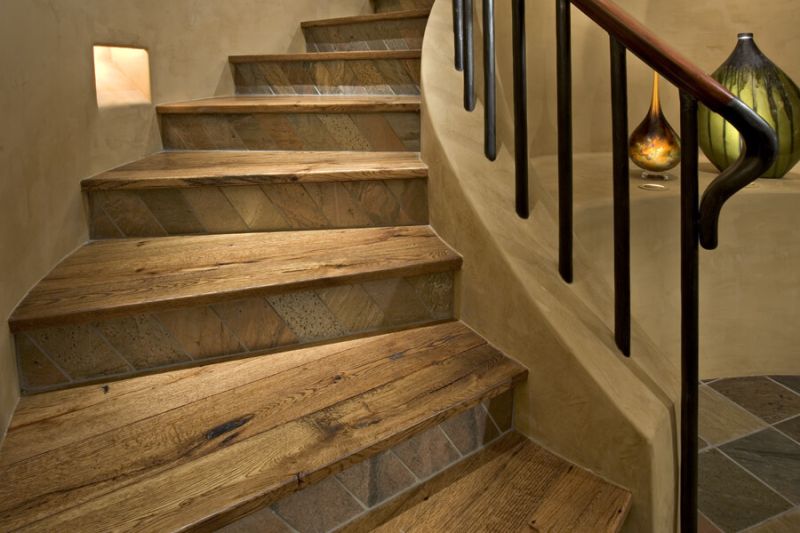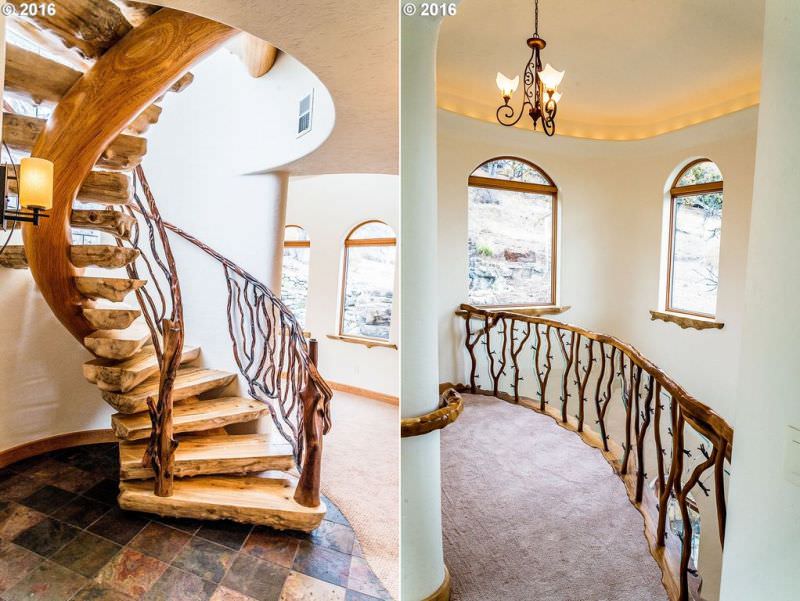 3. Reclaimed Wood Chandelier
A reclaimed wood chandelier is an attention-grabbing object that also adds rustic elegance and warm ambiance to the hallway. You can turn a flat wood panel into a sophisticating chandelier.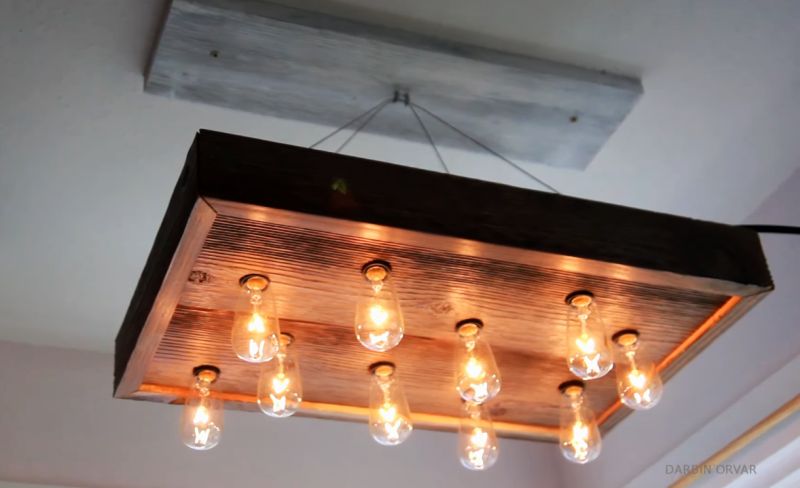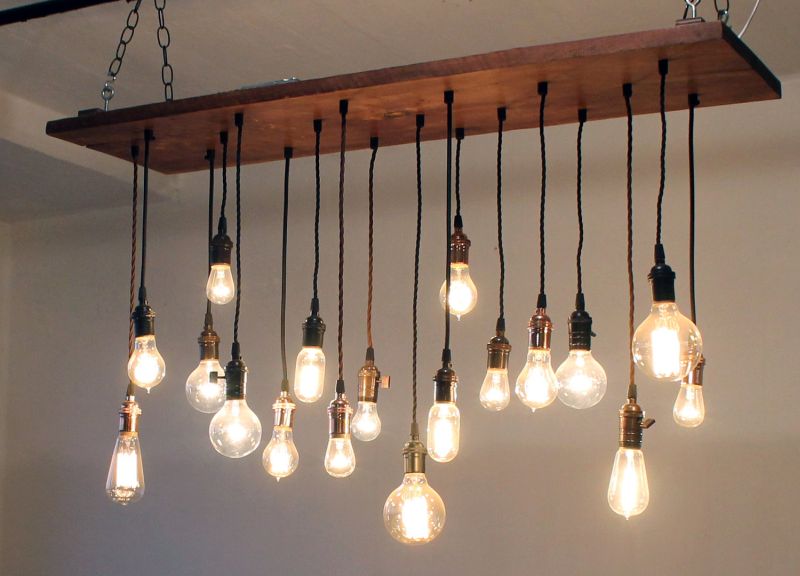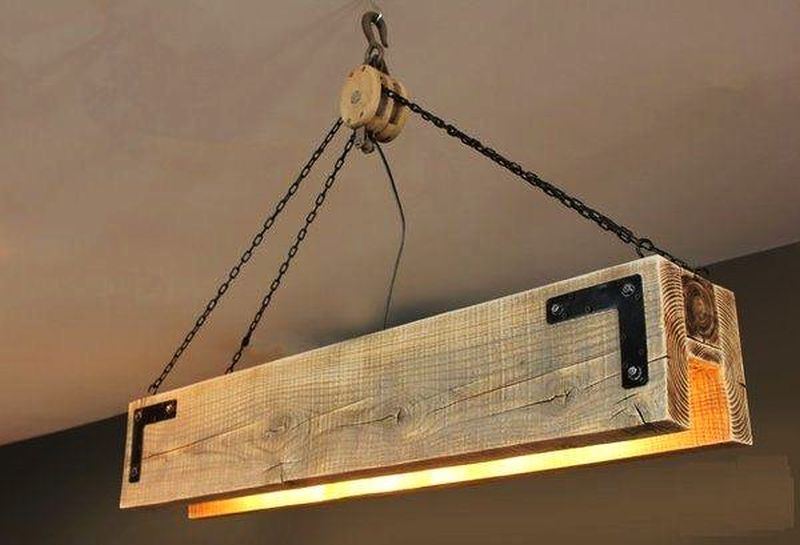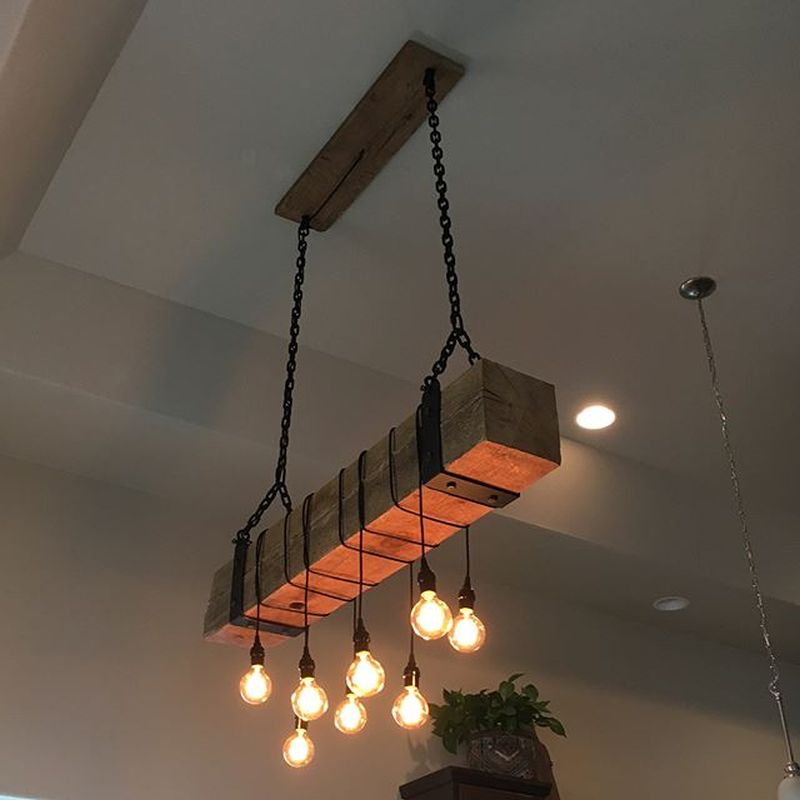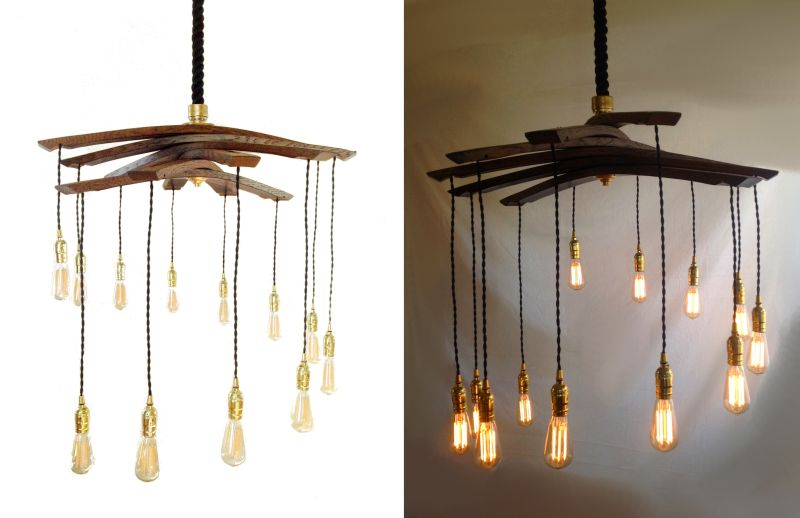 4. Reclaimed Wood Wall Art
If you are a DIY person, you can easily create a wall-mounting art piece using salvaged wood. However, you can always shop online but DIY art pieces have their own charm. They make a great statement.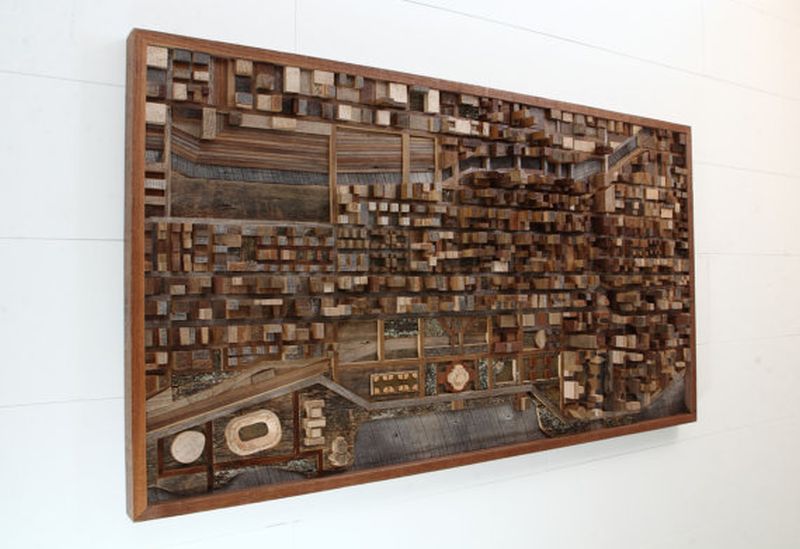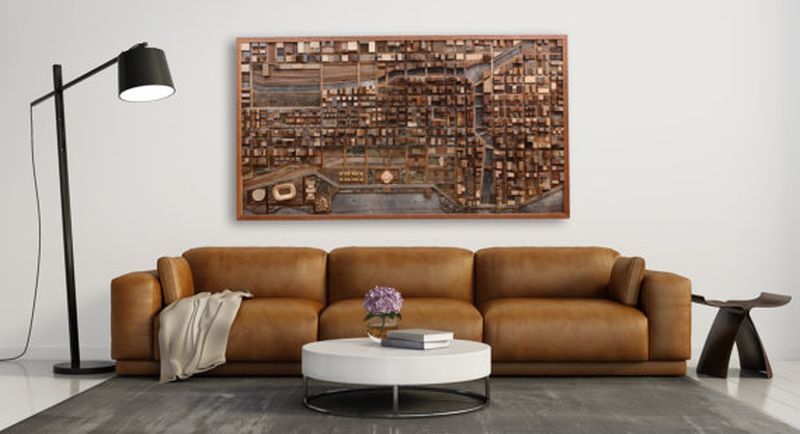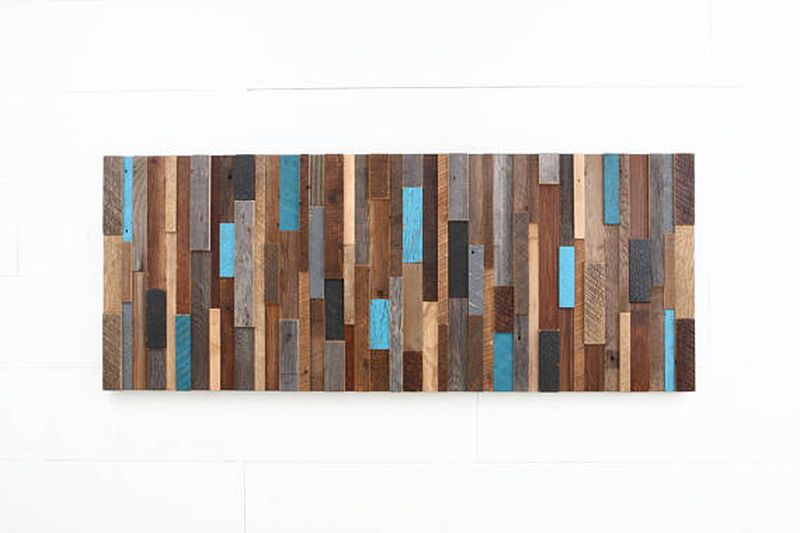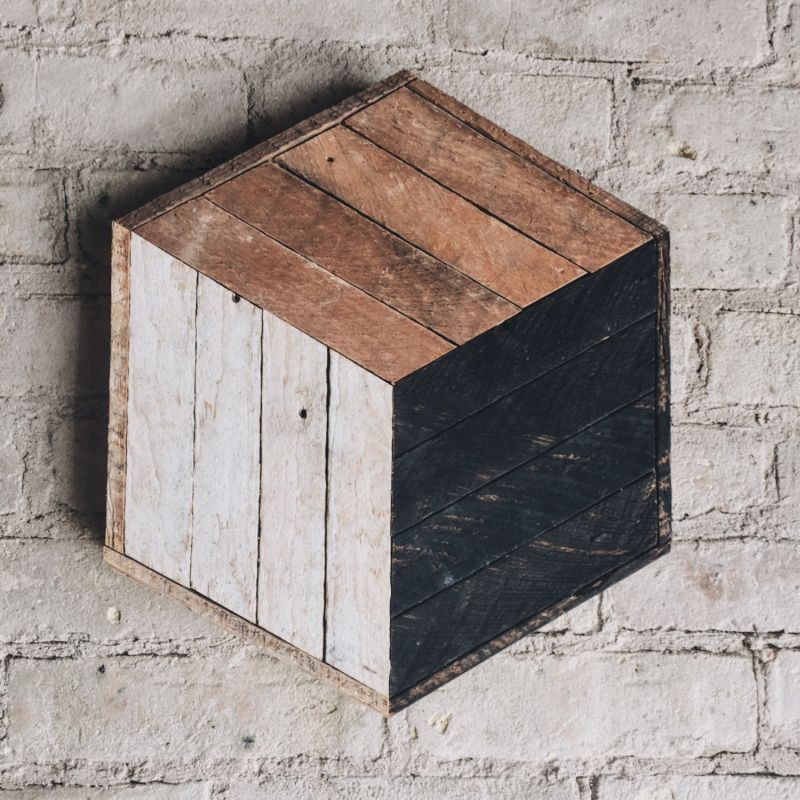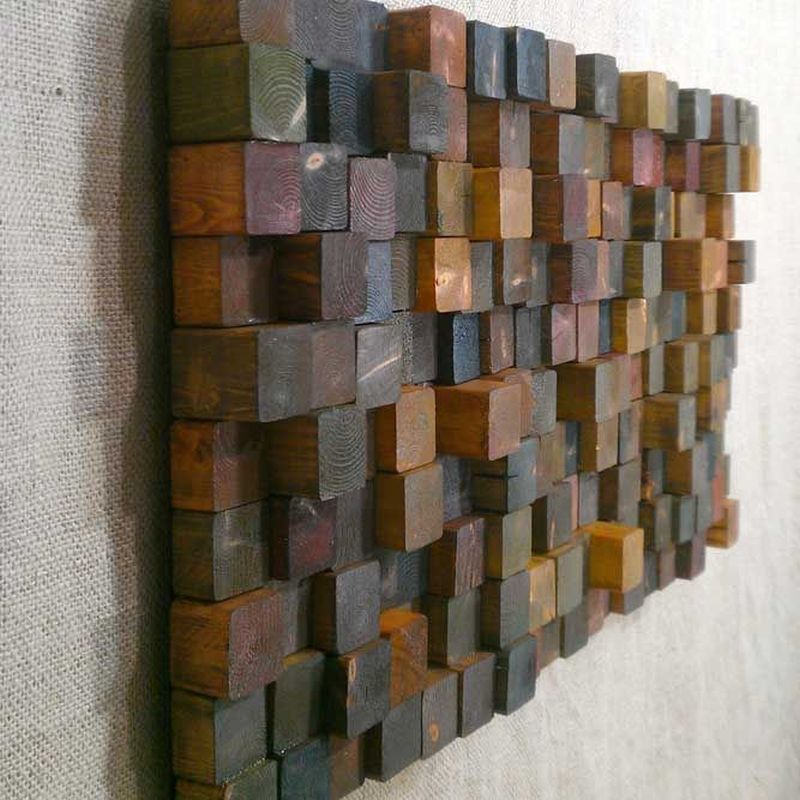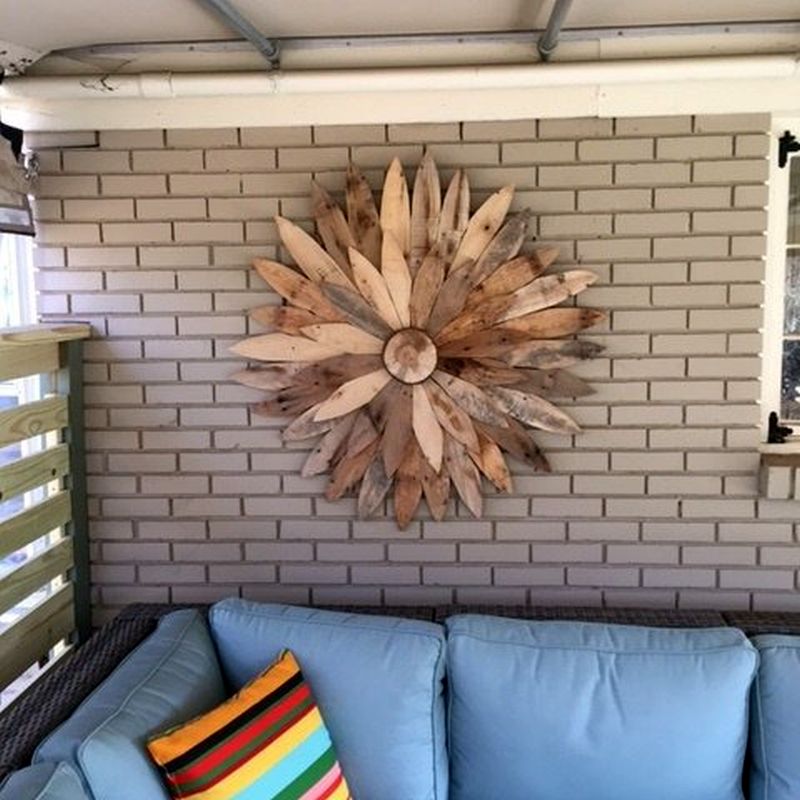 5. Reclaimed Wood Sculptures
Reclaimed wood scrap or furniture can be turned into beautiful sculptures. The life-size driftwood sculptures by James Doran-Webb are some live examples. The idea of turning scrap wood into sculptures is to showcase the natural curves and wood grains.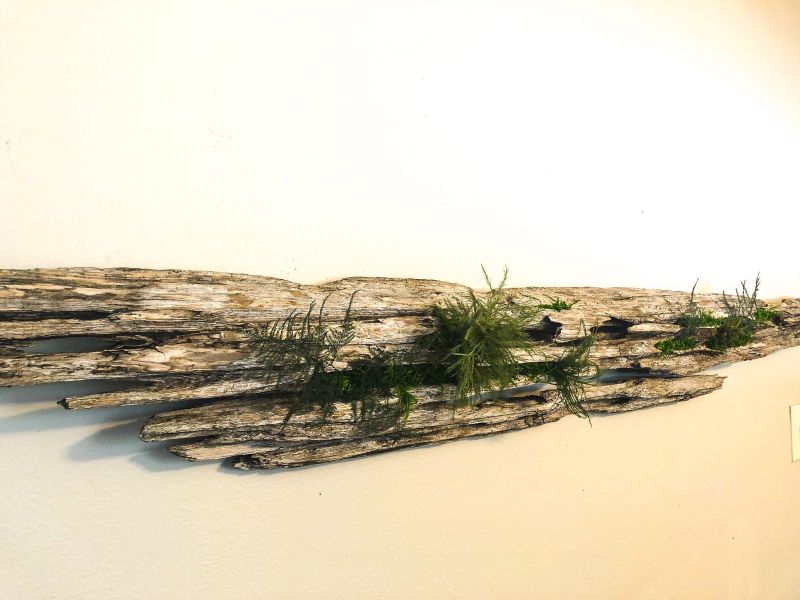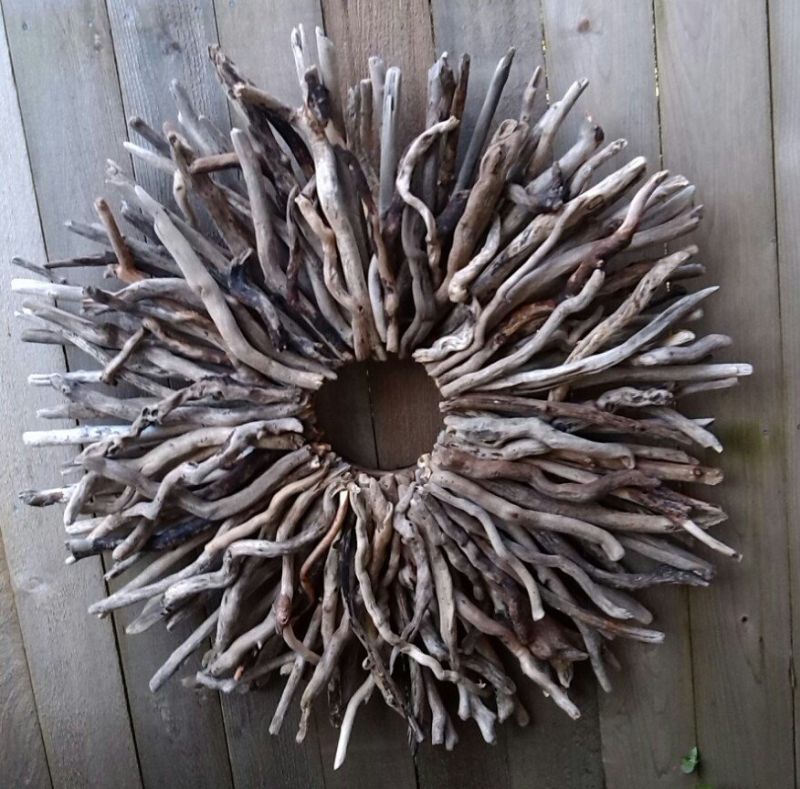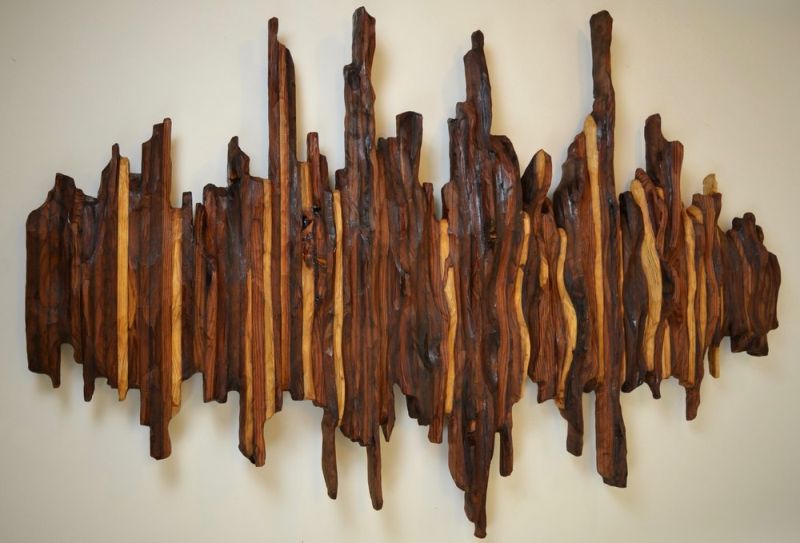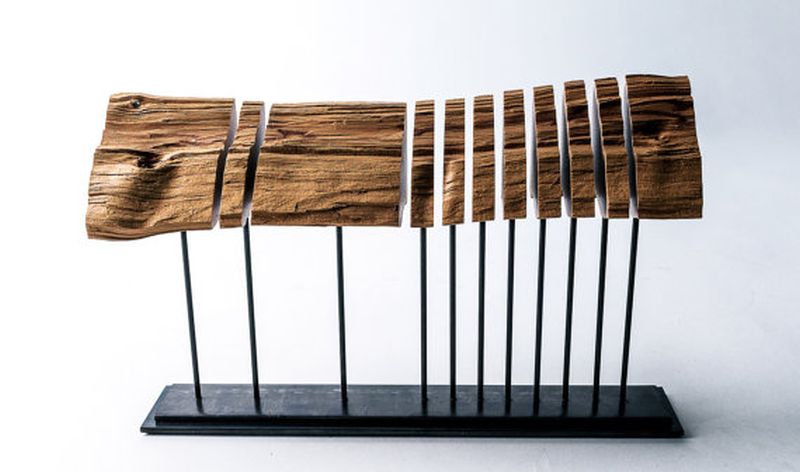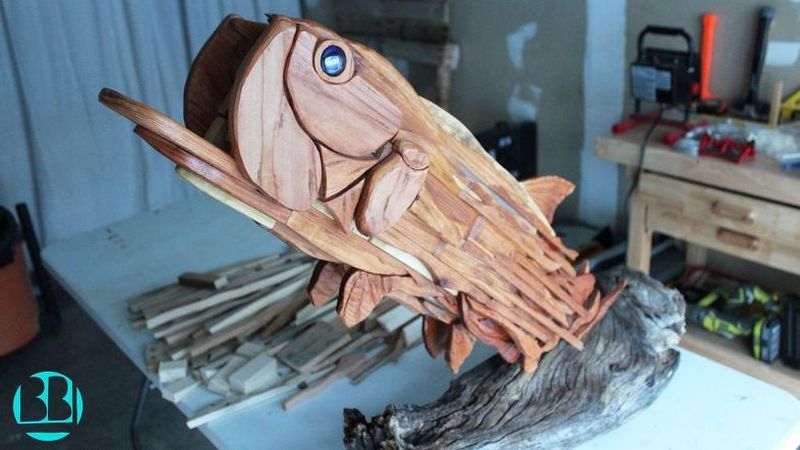 6. Reclaimed Wood Wine Rack
Wine racks made of salvaged wood are a perfect home accent and they're both functional and stylish. Low cost is another factor that makes for a great idea for everyone. Rather than buying a new wood wine rack, you can consider using scrap wood to build one.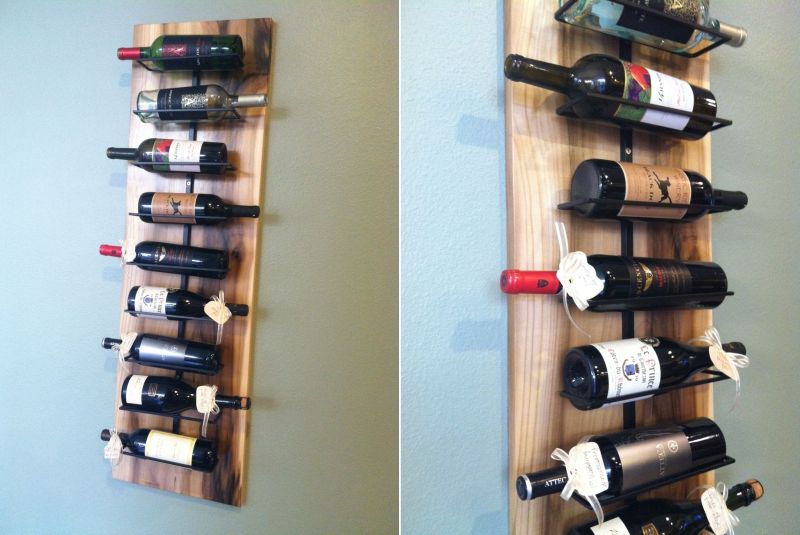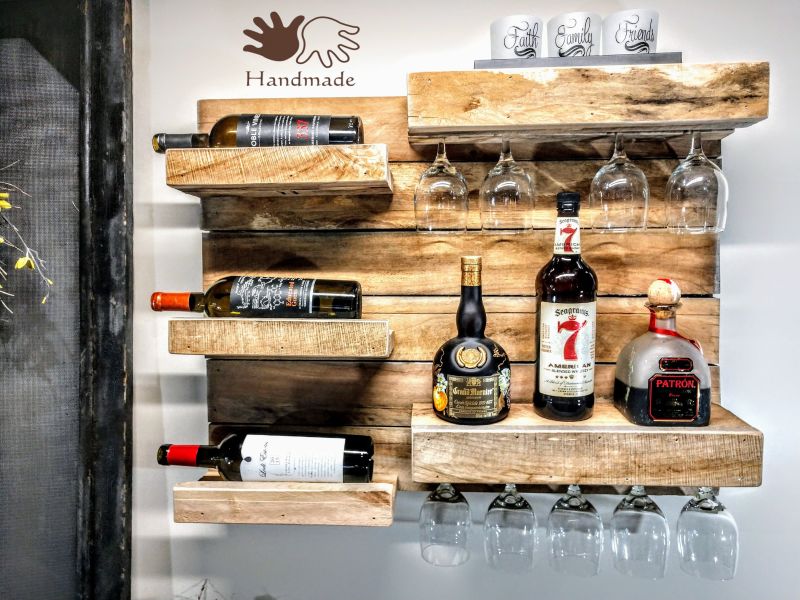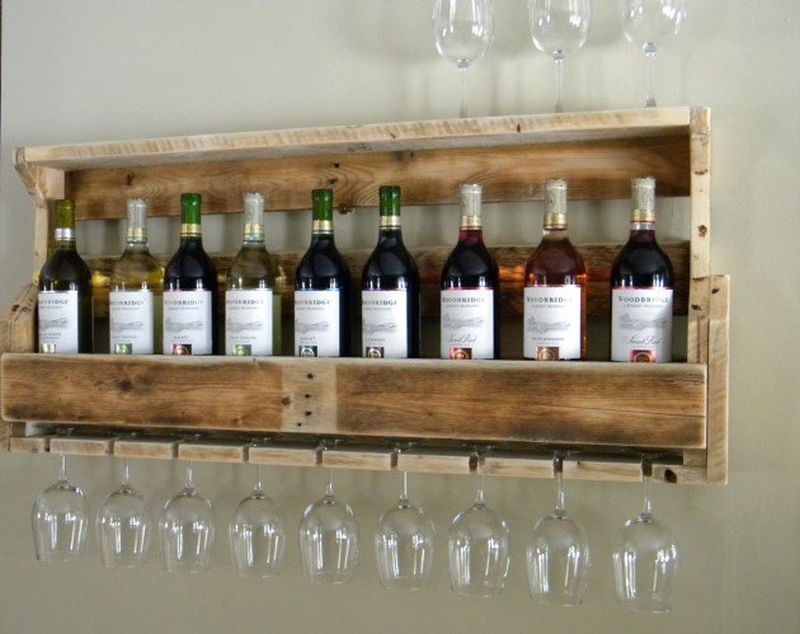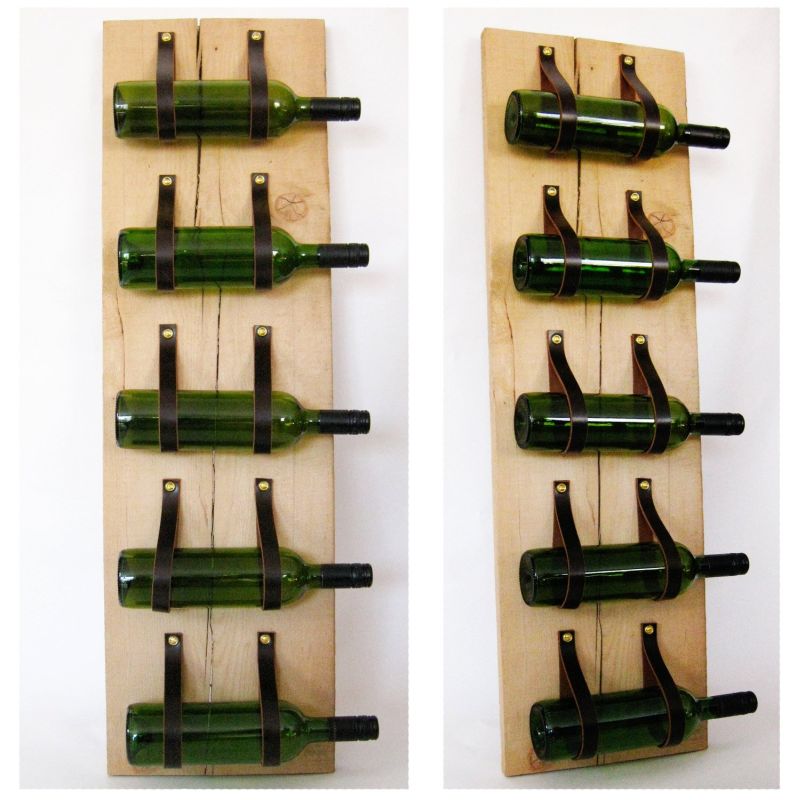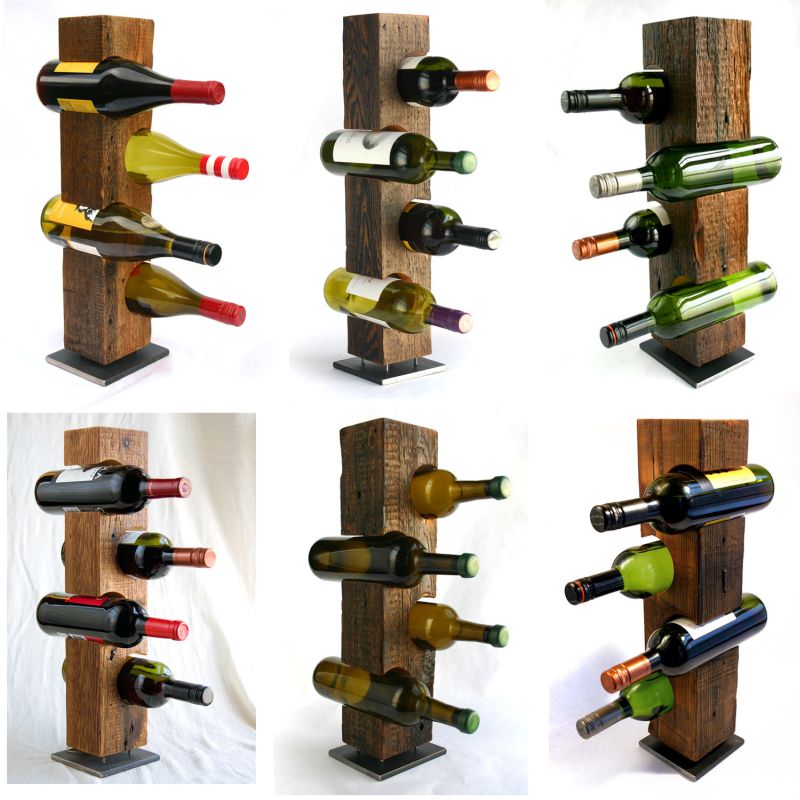 7. Reclaimed Wood Clock
The wall clock made of reclaimed wood is a charming addition to any wall that brings in functionality plus a unique character. There are designers who specialize in making wood wall clocks to present a timeless blend of raw and wild.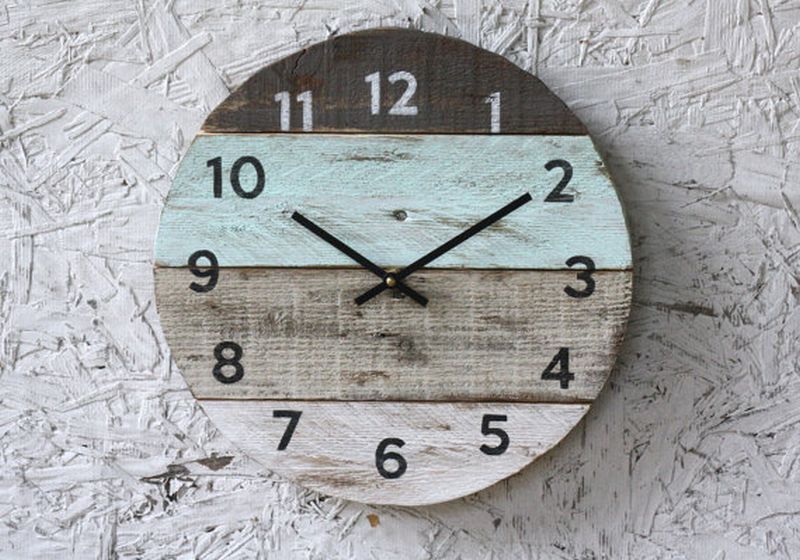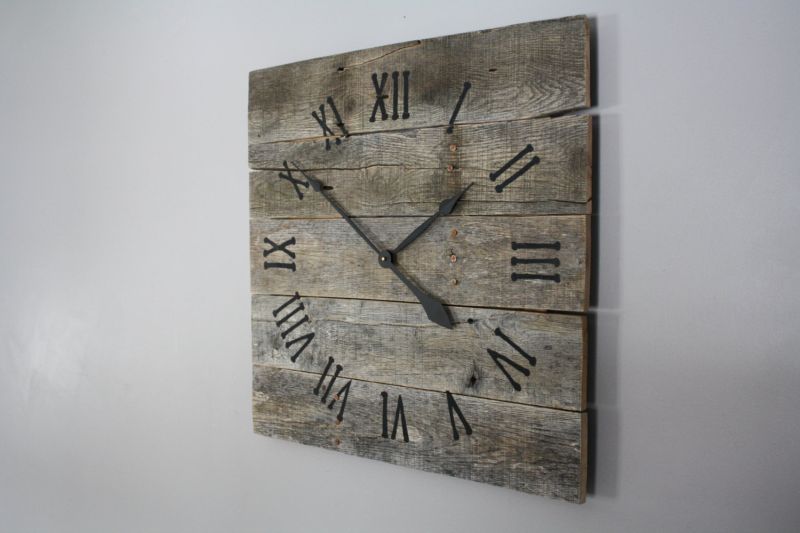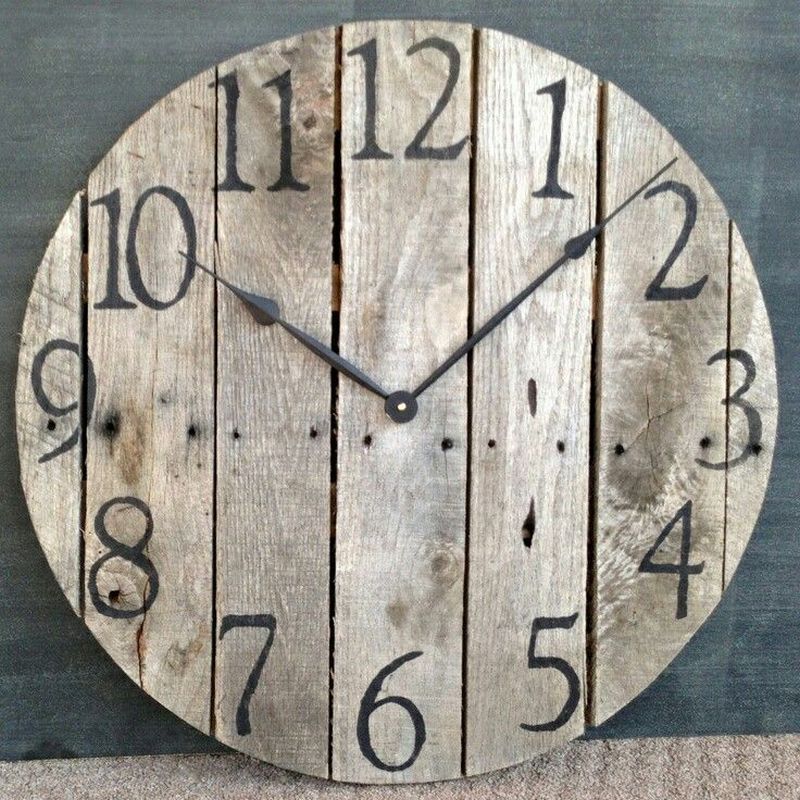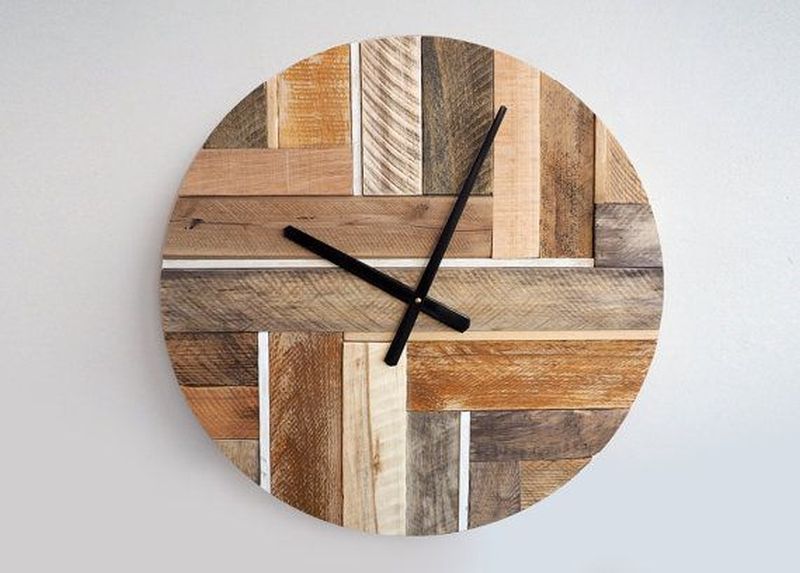 8. Reclaimed Wood Planter
Want to join the green living movement? Start with repurposing old wood panels into planters. The reclaimed wood planters not only let you grow plants but also bring a natural air purifier to your home.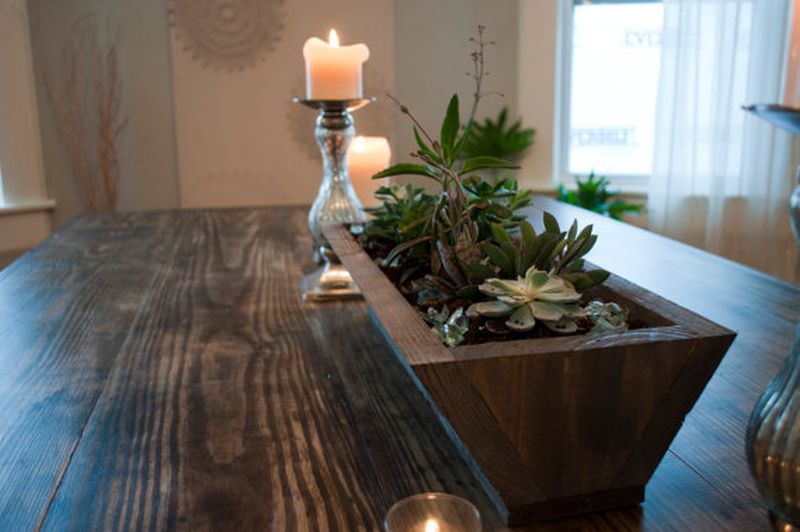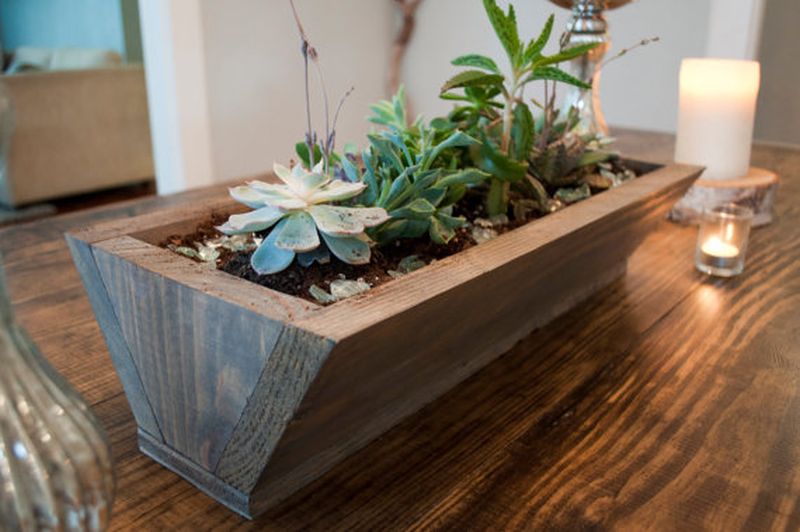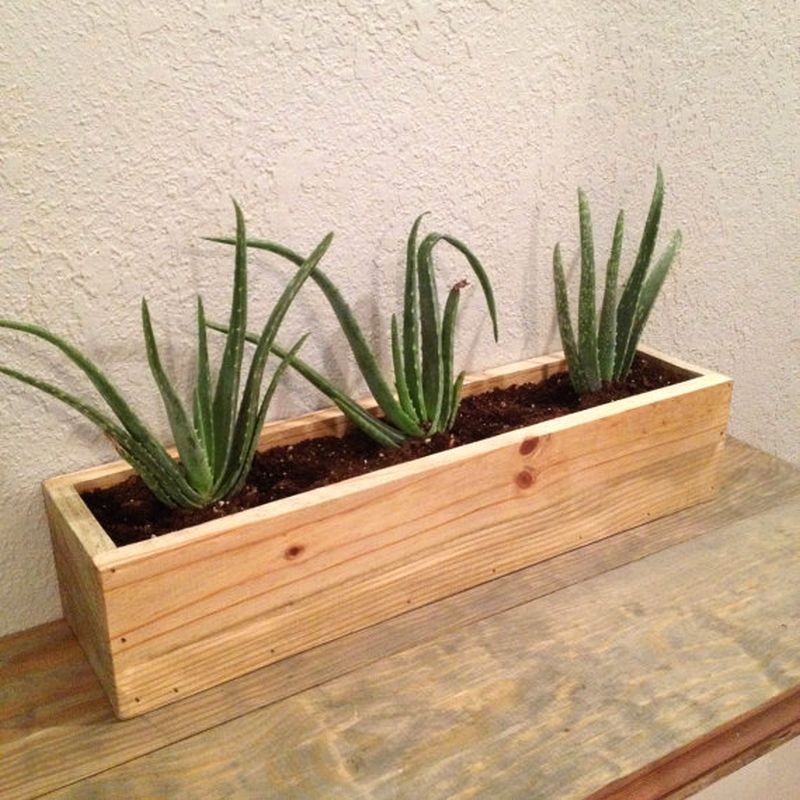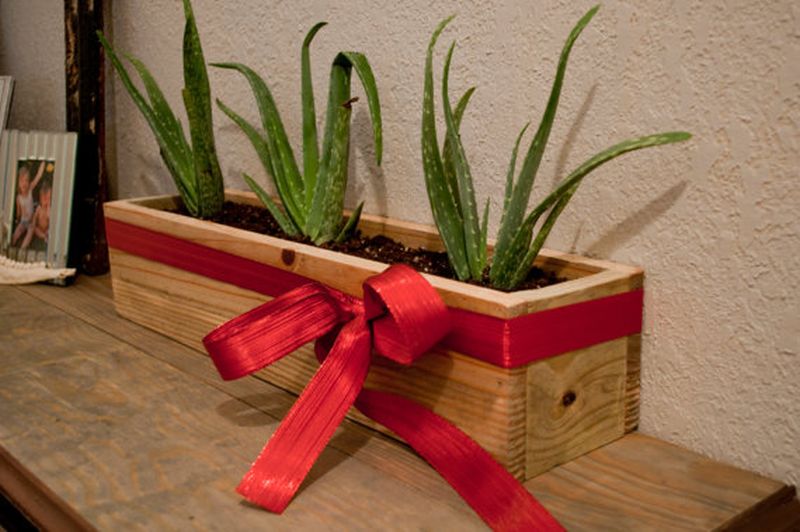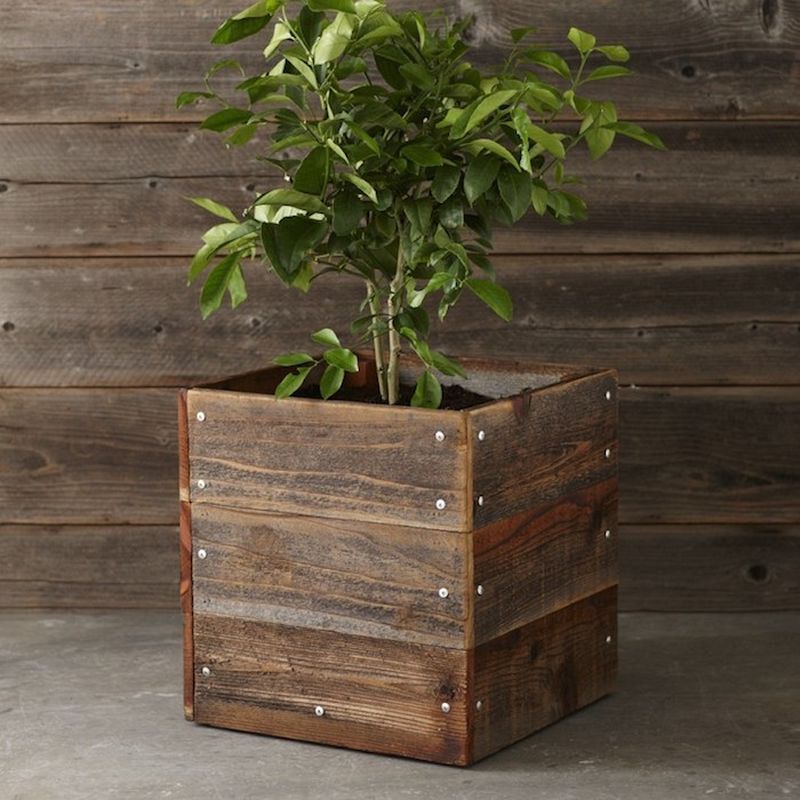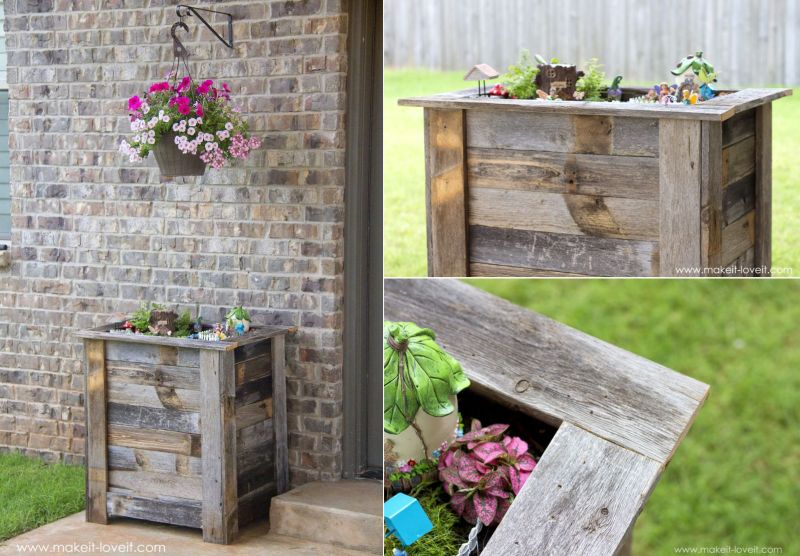 9. Reclaimed Wood Lamp
Salvaged wood can be used to build beautiful woodworking projects like reclaimed wood lamps. They are perfect lighting objects that bring history and natural texture to the home interior.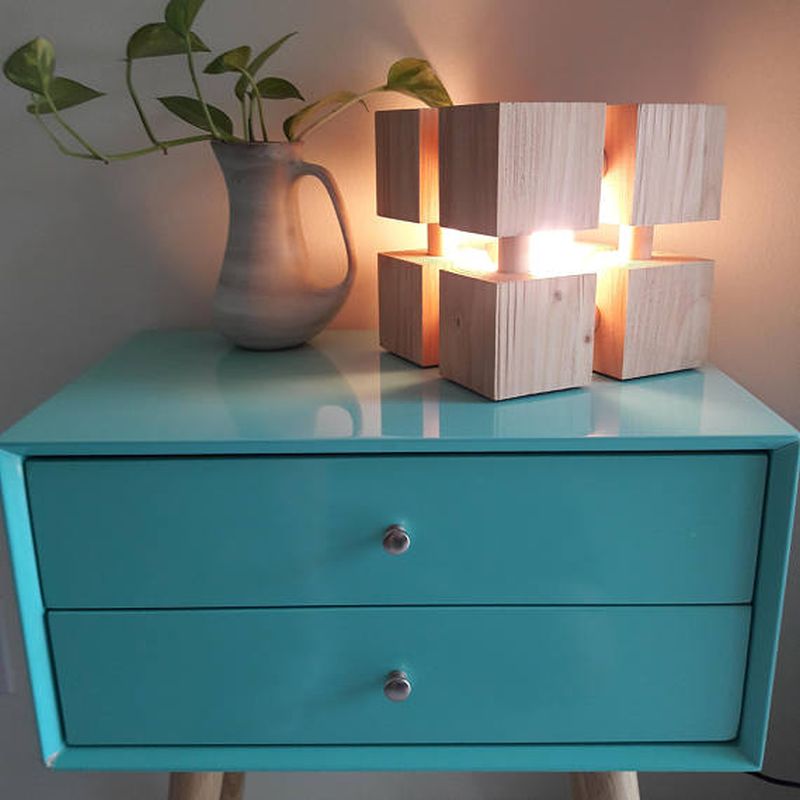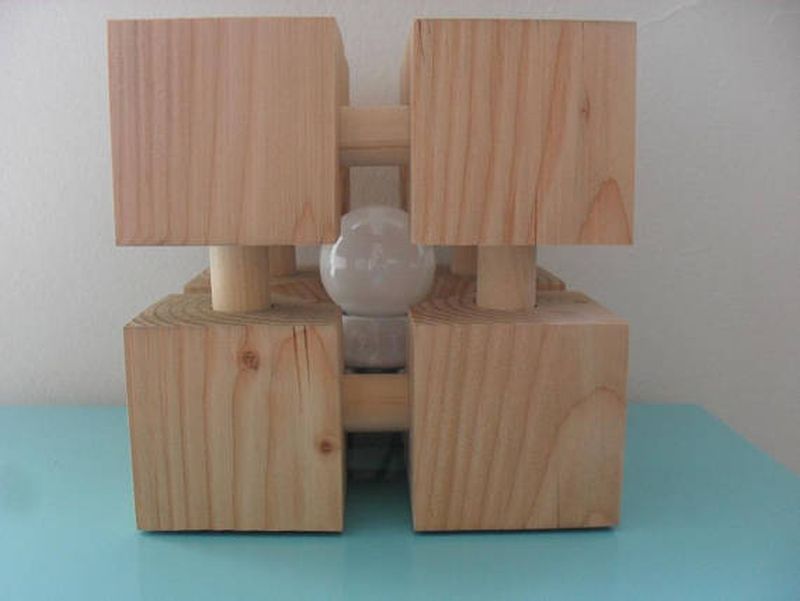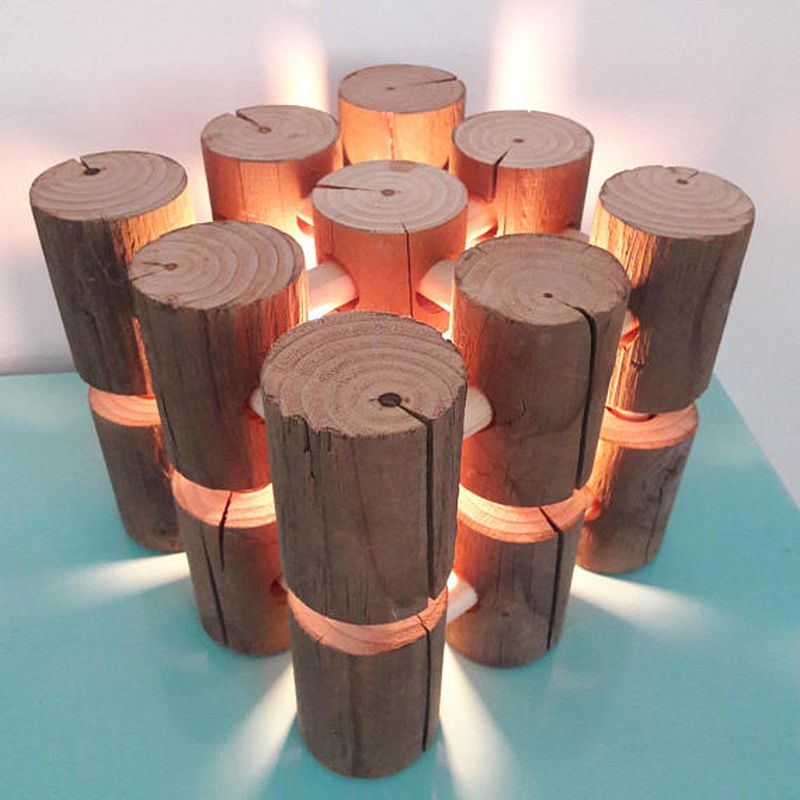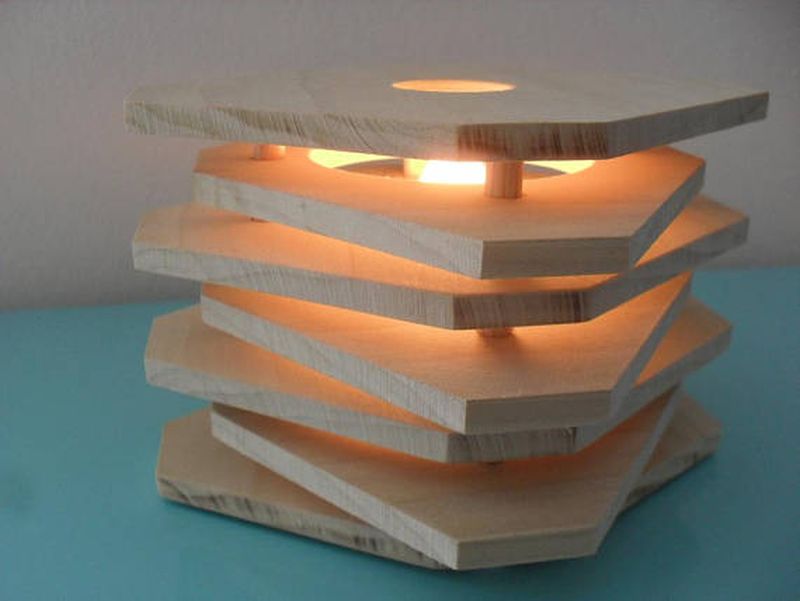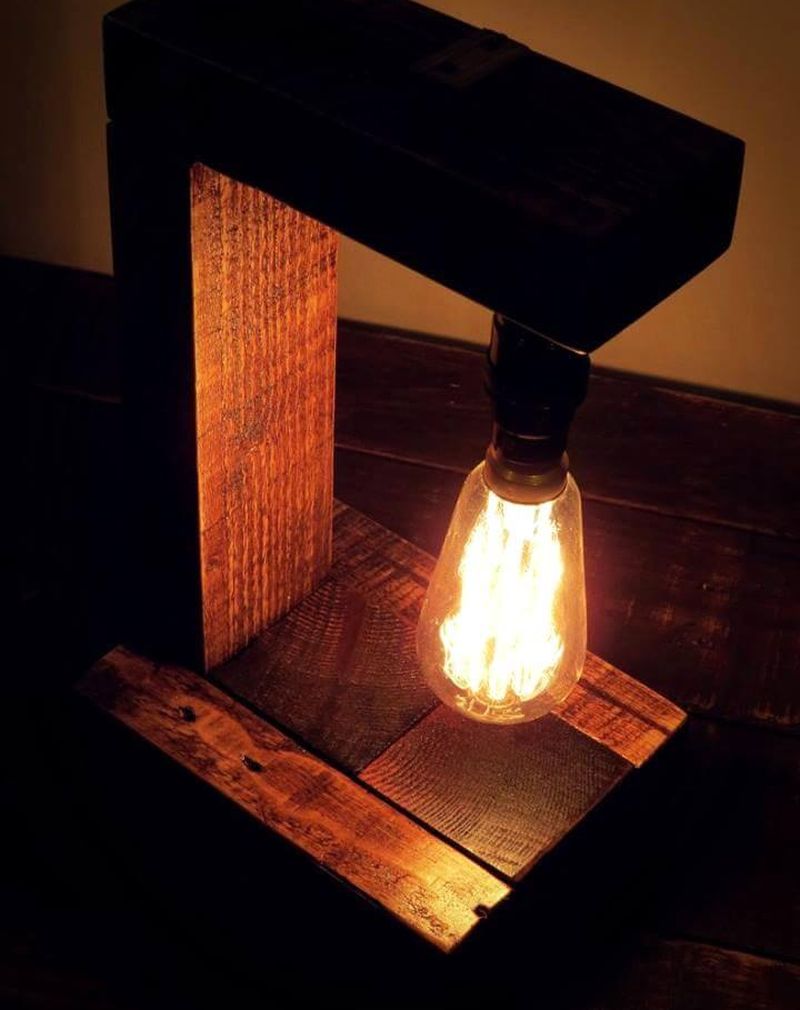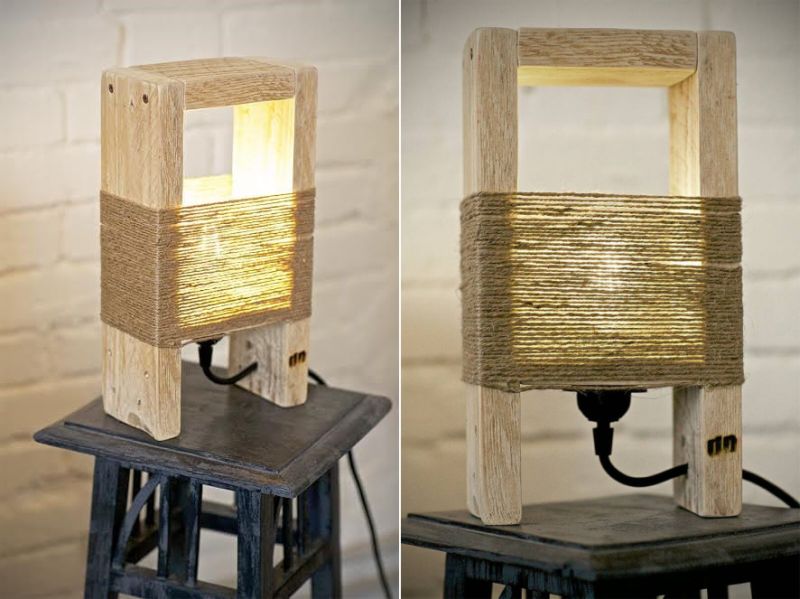 10. Reclaimed Wood Coat Hanger
If you are creative enough, you can present reclaimed wood anyway. A coat rack made from reclaimed pallet wood can surely be something attentive next to the entrance. Building one isn't too difficult.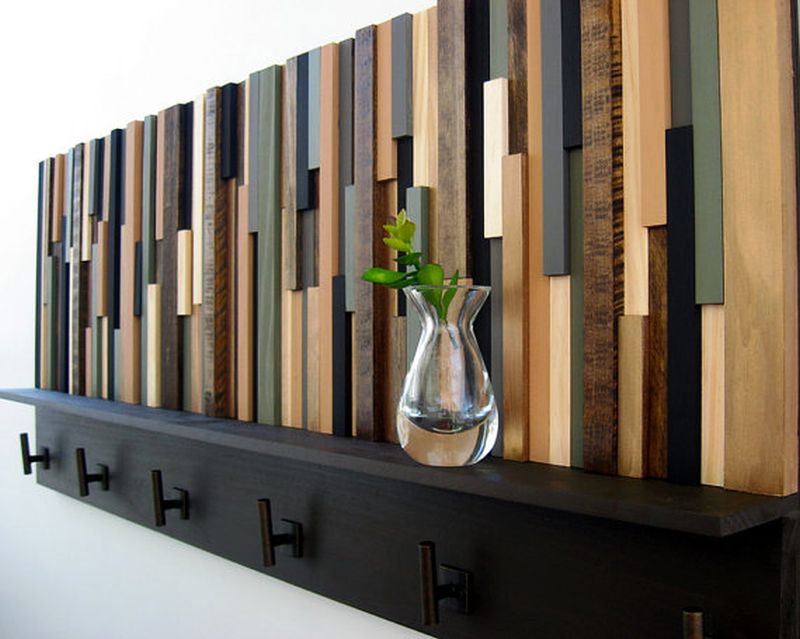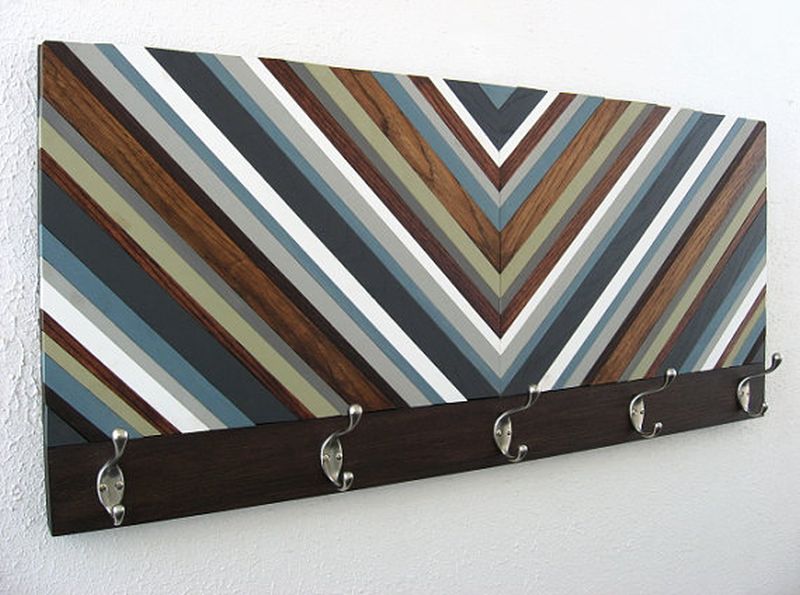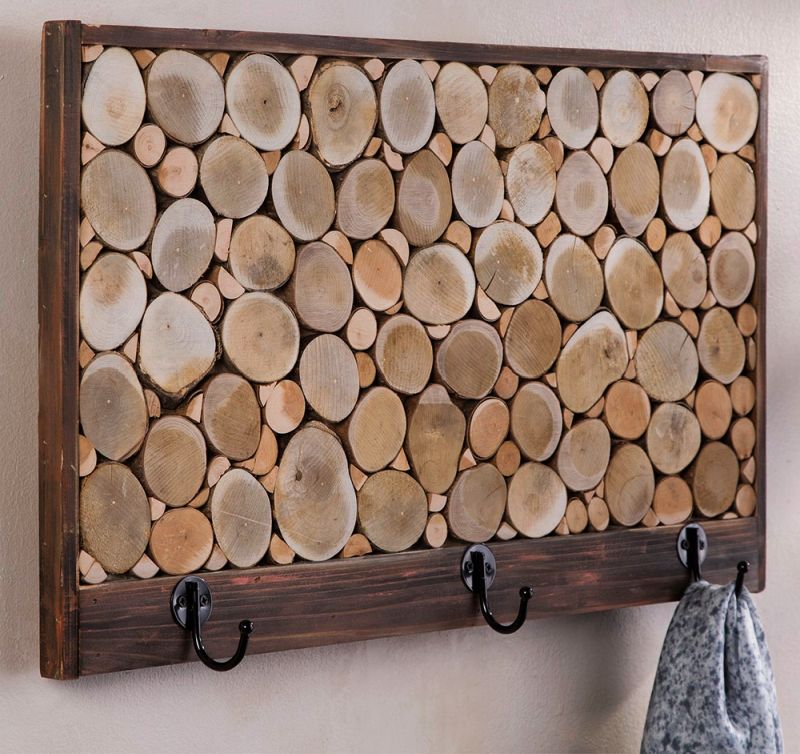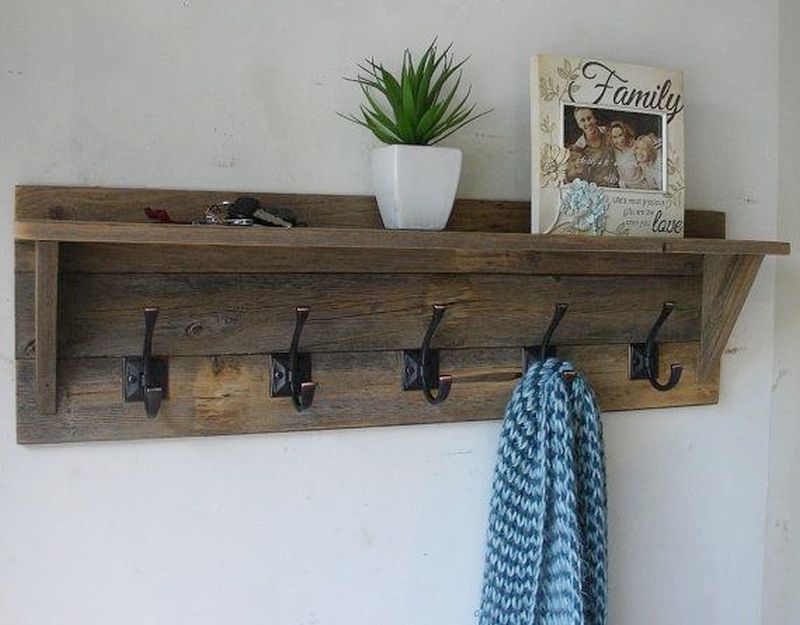 11. Reclaimed Wood Shelving
Giving a second life to a piece of wood is certainly an awe-inspiring job. Scrap wood pieces that normally clutter our store rooms can be used to create shelves. You'll find hundreds of unique reclaimed wood shelving ideas online. Choose one that suits your place and get busy diying.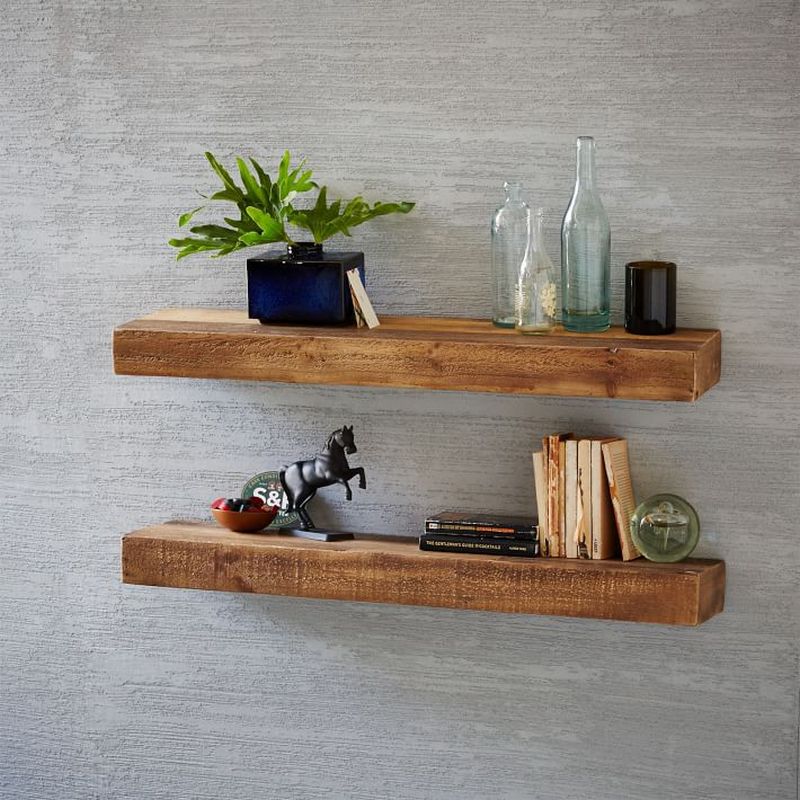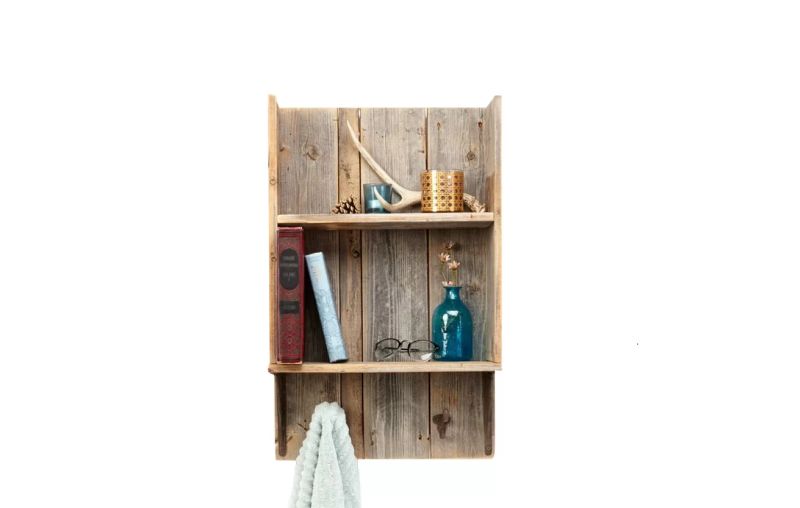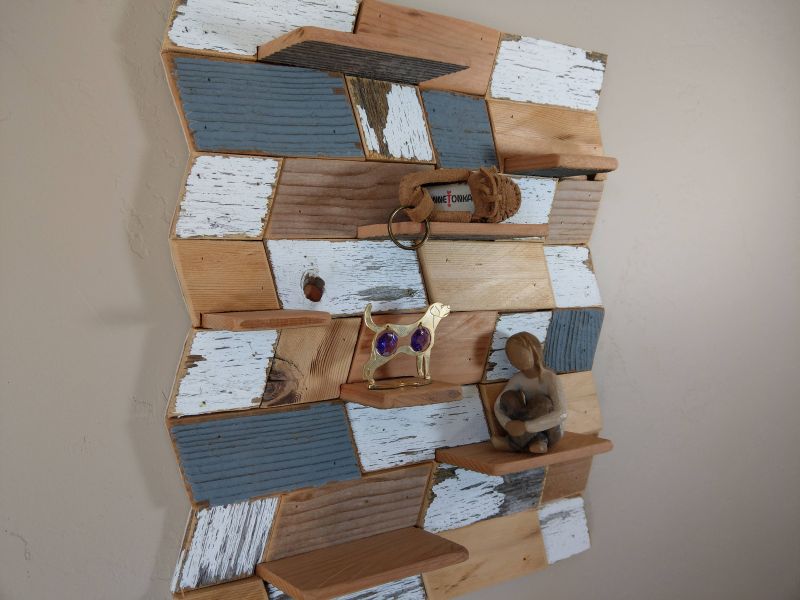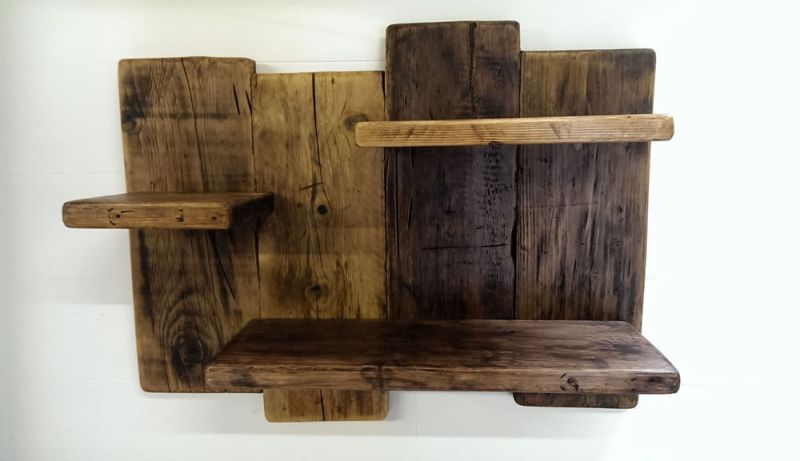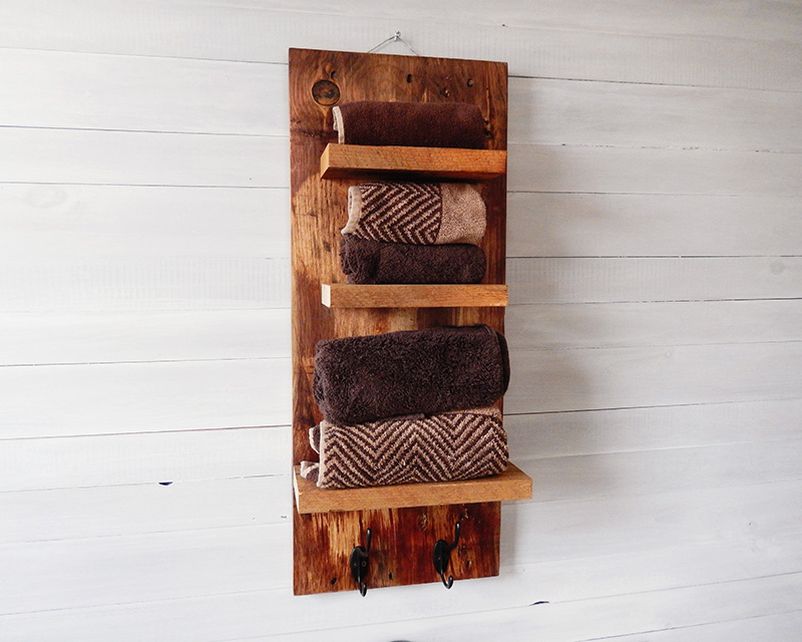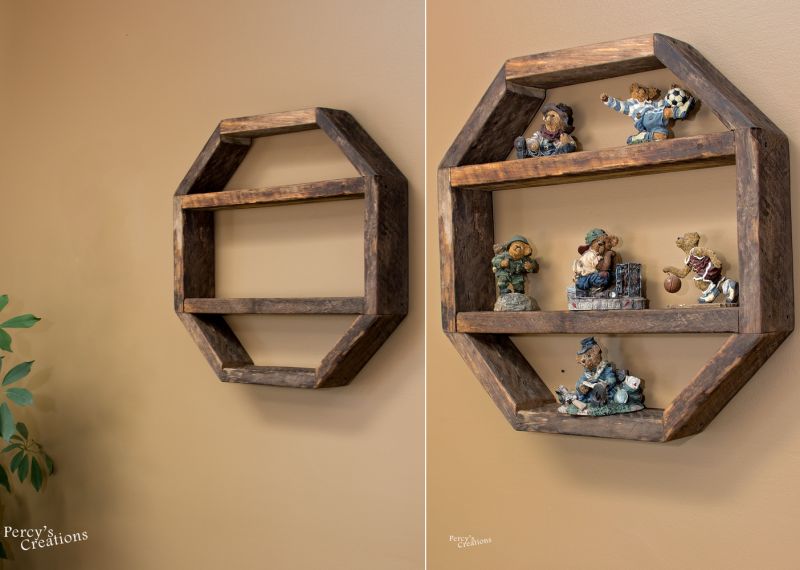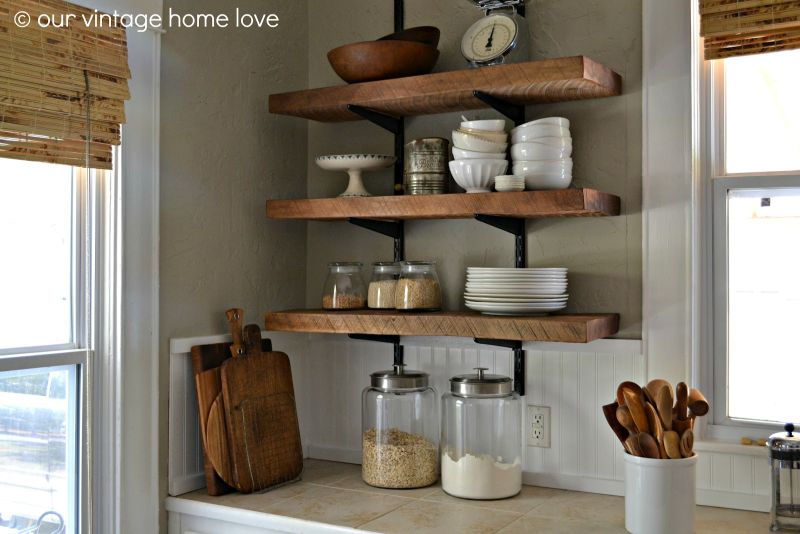 12. Reclaimed Wood Bowl
Creative designers and artists shape scrap wood pieces into beautiful bowls. Crafted using the woodturning technique, these wooden bowls are sure to be a focal point of a dining table.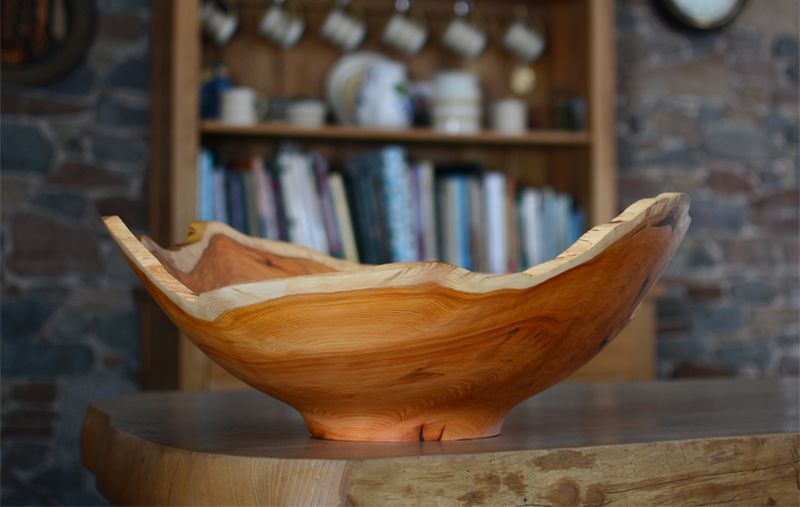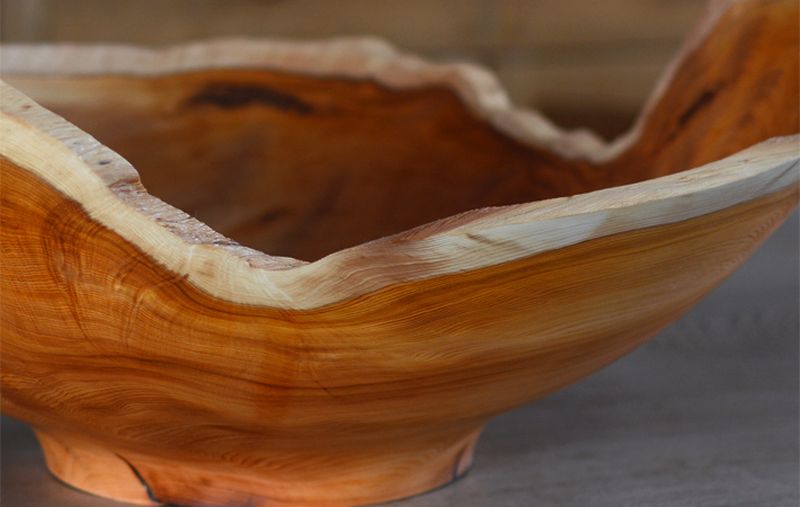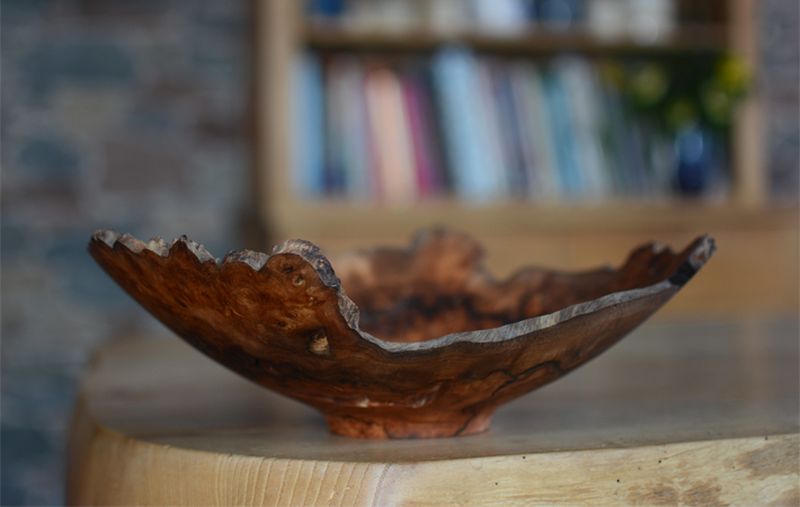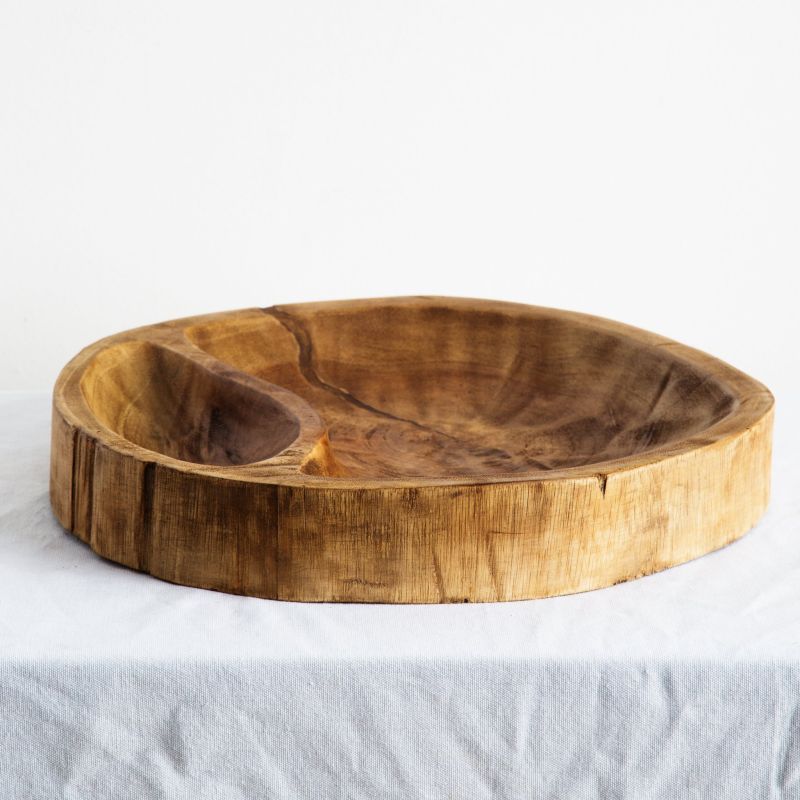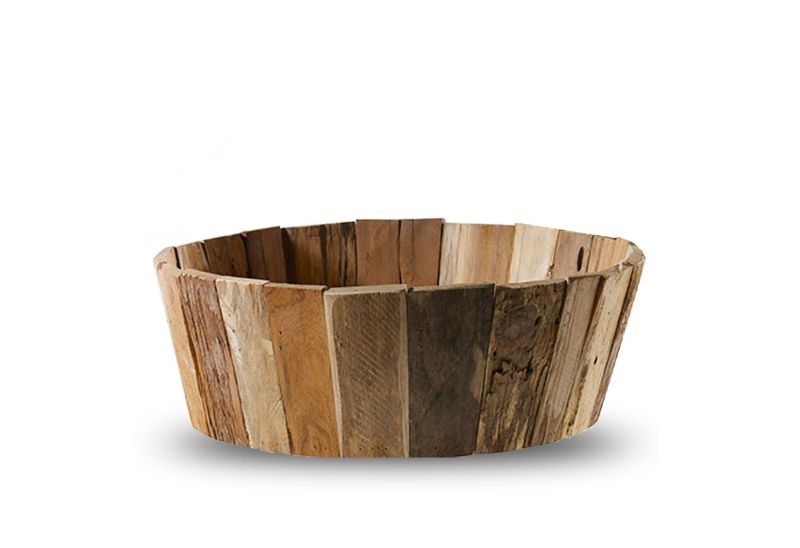 13. Reclaimed Wood Utensil Holder
It is a quick and easy DIY project. You just need to cut and join the wood pieces carefully. Here is a step-by-step DIY tutorial to make a utensil caddy from reclaimed wood.