Throughout the world, a huge quantity of pallets are used every day and many more just lay around unused. There are so many designers who have re-purposed pallets to conceive innovative projects such as Ecodecks and Nitya shelving system. Some people think it unsafe to use pallets indoors, but pallets marked with the letters DB (mostly Canadian Pallets) are chemical-free and can be used inside homes. If you are a fan of upcycled designs, then you might be interested in this upcycled pallet wood furniture collection by Italian company Redolab. Dubbed as Poltrona (armchair in Italian), it consists of three armchair designs including Rounded Deluxe, Woodcube and King Rounded.
These armchairs are made from discarded pallets to embellish the space with rustic feel. The Rounded Deluxe armchair boasts rounded back, seat and armrests that make it comfortable furniture for indoors or outdoors. The King Rounded armchair is made completely with salvaged wooden slats and recycled pallet nails. Just after this, the designer created its deluxe version using recycled materials and finished it with natural stain and water-based varnish.
Also Read: 200+ Best Chair Design Ideas for Home
On the other hand, Woodcube is a tiny upholstered armchair, finished with water-based paints. The designer has kept its old appearance untouched to remind old job or we can say history. All these pallet wood furniture pieces are perfect to bring rustic, re-purposed yet modern charm to interiors. Whether you place them in garden, living room or at home workshop, they are cool piece of furniture to decorate your home or garden.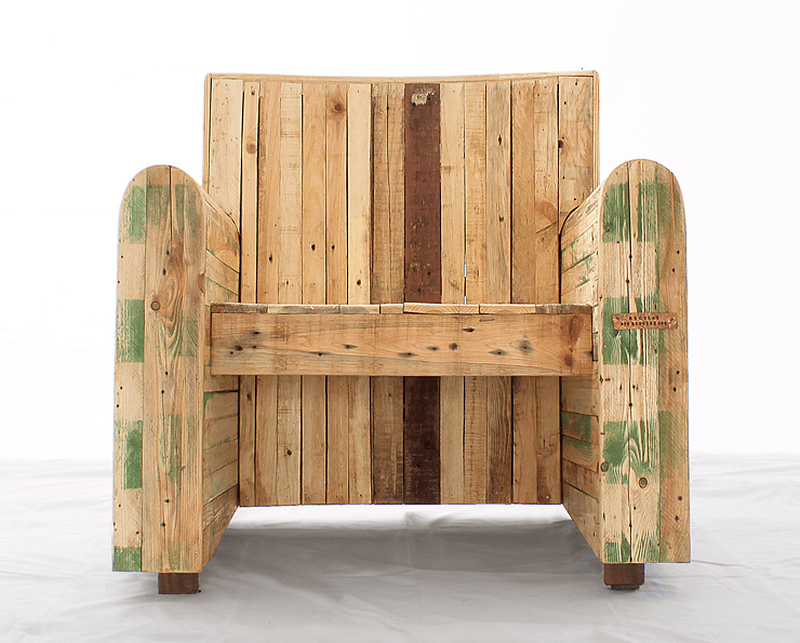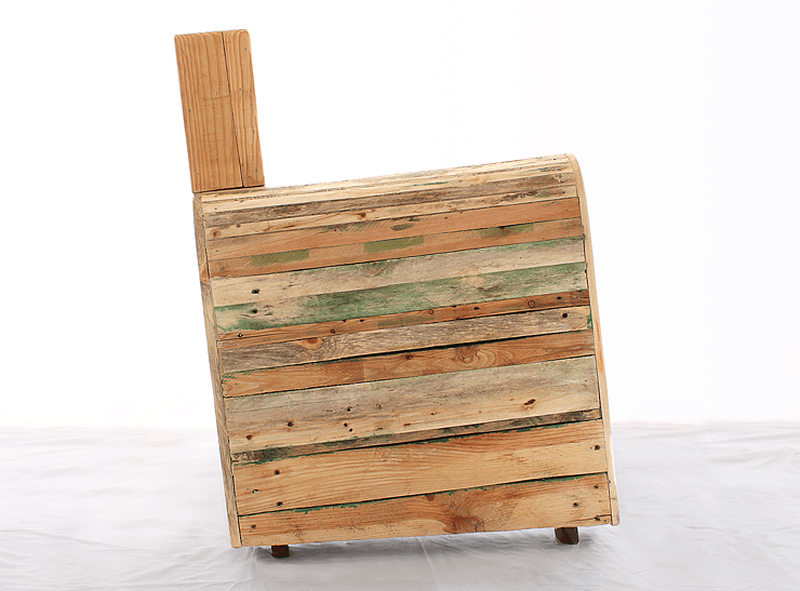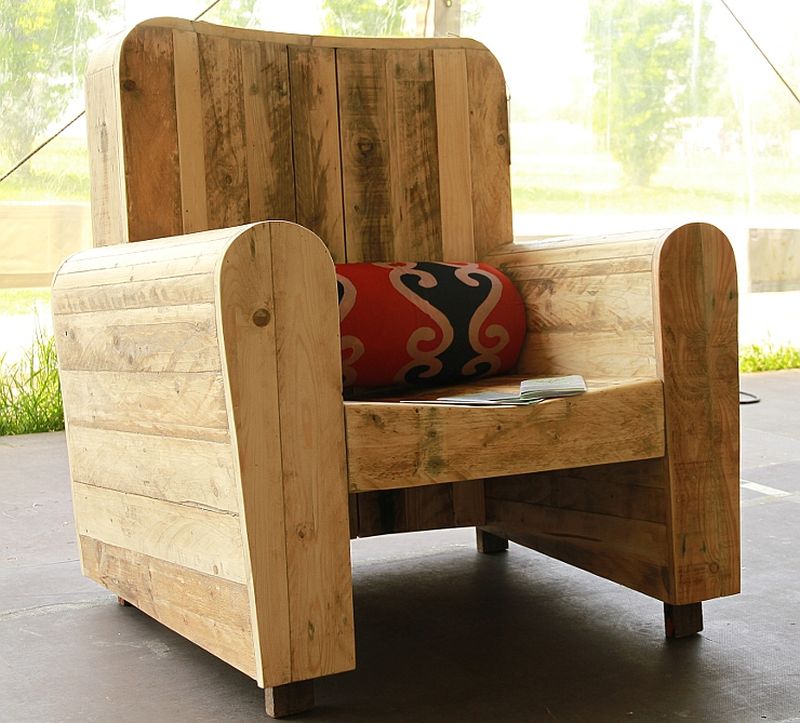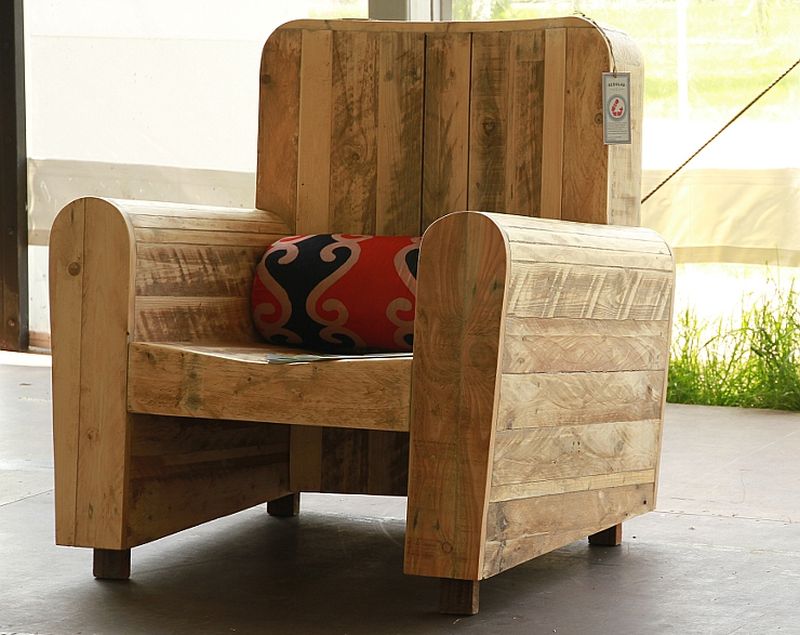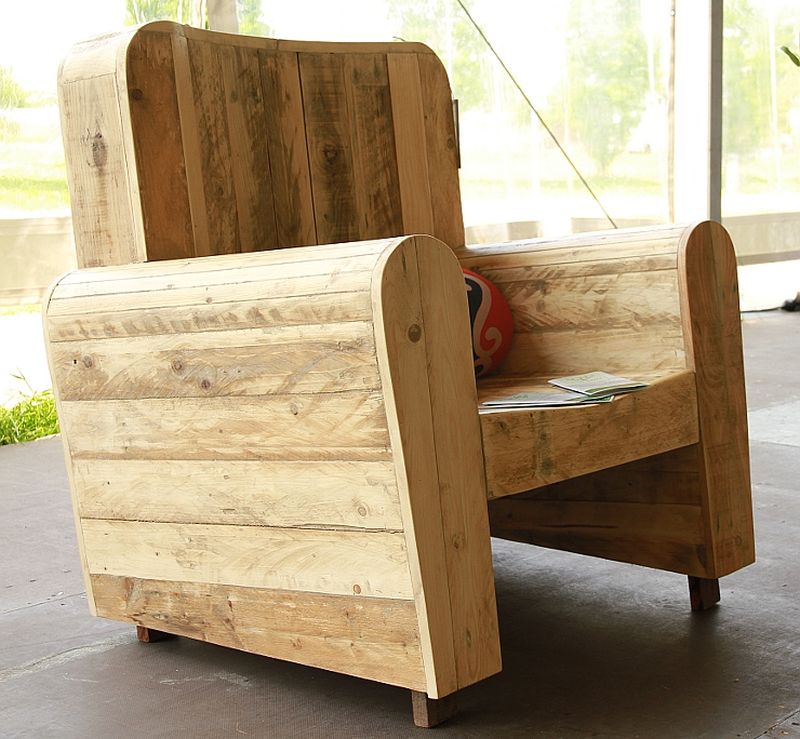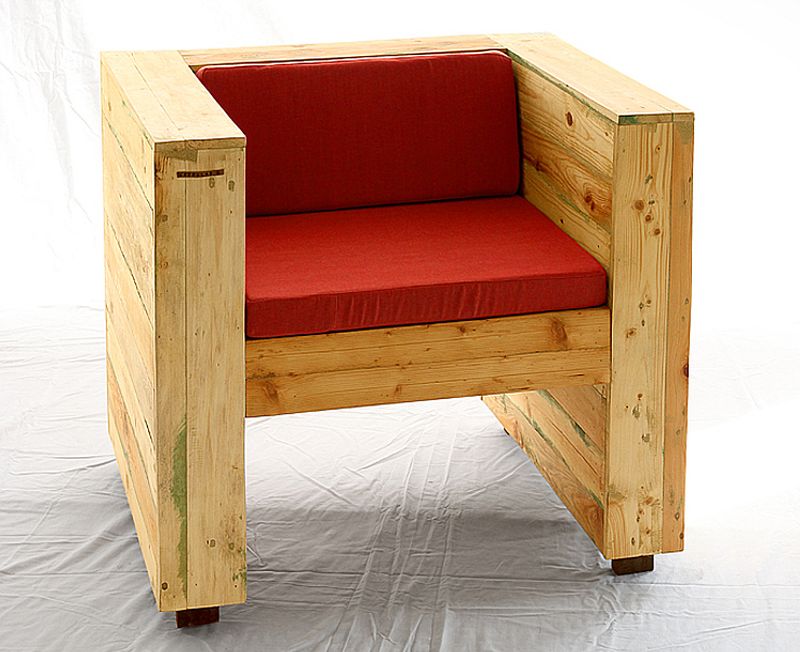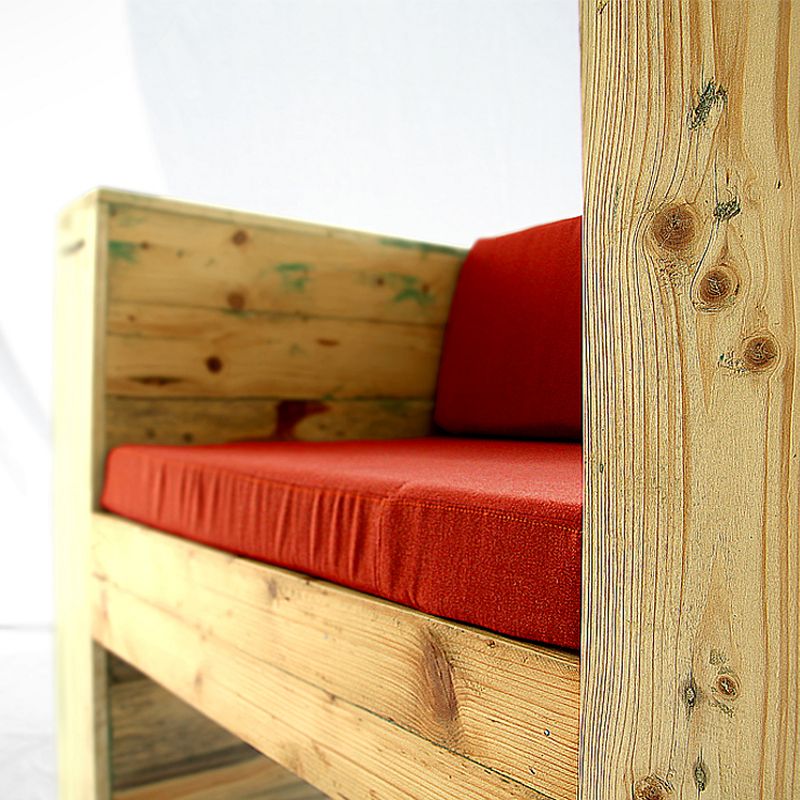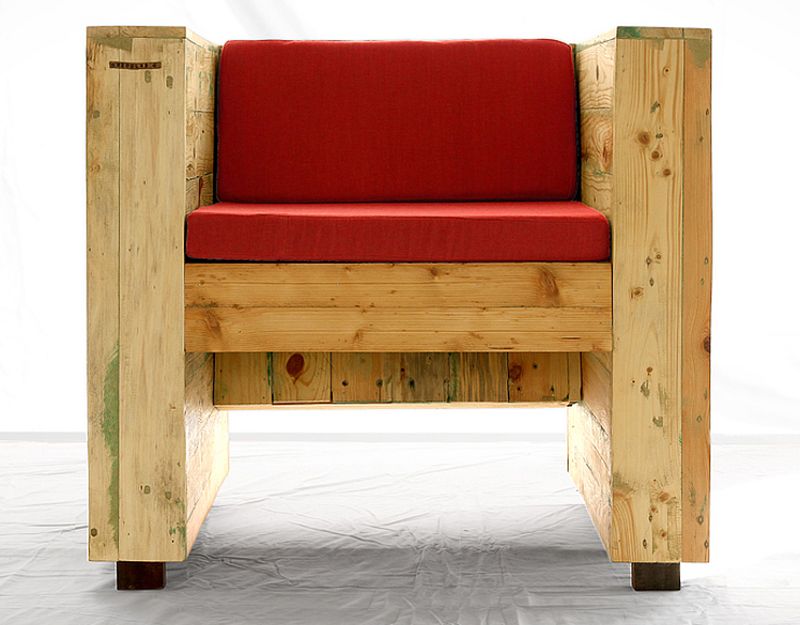 Via: UpcycledZine