Thrill-seekers not only look forward to camping and adventurous activities but want to kick up their routine life as well. So why not live in a fearsome home, offering breathtaking views and other-worldly living experience? We've got some of the best cliffside houses for daring people who are looking for peaceful and inspiring living spaces. From contemporary cantilevered homes to shacks perched on top of mountains, these cliff houses are certainly not made for acrophobics.
# Elevated Pole House by F2 Architecture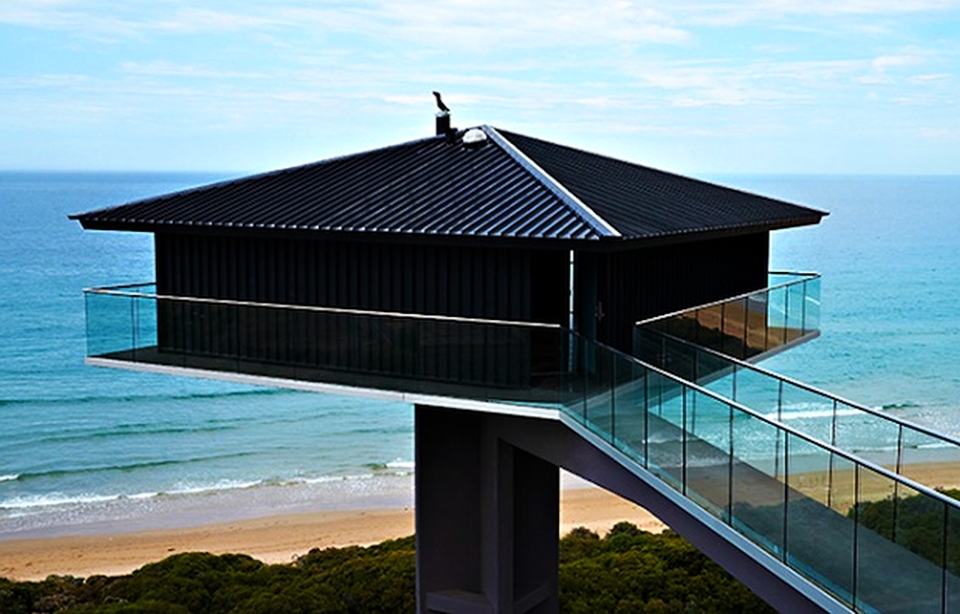 The stunning Pole House by F2 Architecture is built on the coast of Great Ocean Road in Australia. The unique house cantilevers on a pole, giving a daring feel to the architecture. This iconic Australian home was built originally in 1978 and now boasts lavish renovated interiors that offer residents amazing views of the gorgeous blue ocean.
# Casa Brutale by OPA Works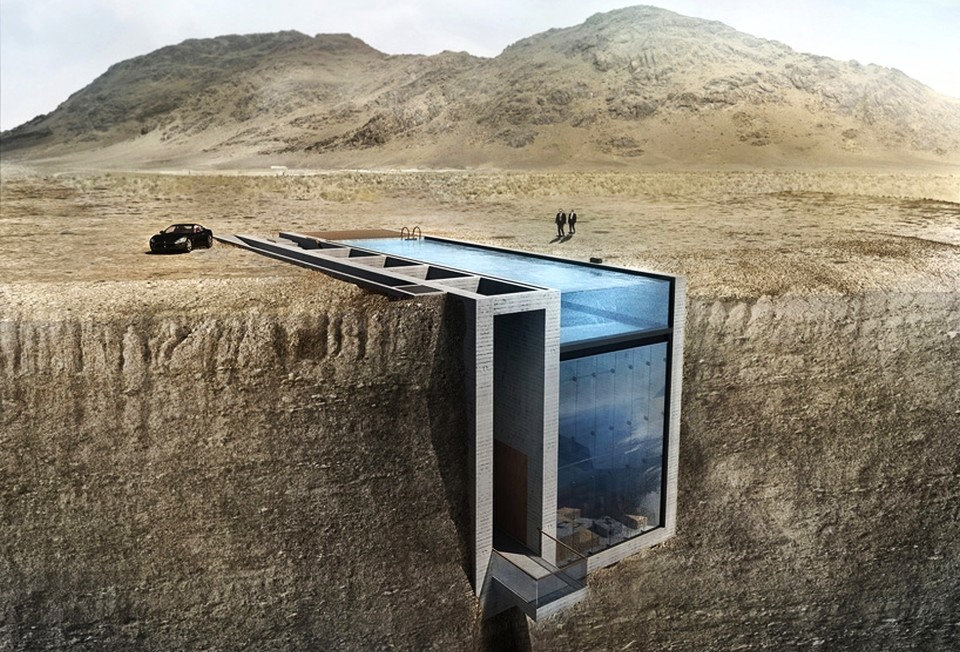 The cliffside residence is designed within a steep rock, unlike some other hanging building structures. Overlooking panoramic views of Aegean Sea, the vertical glass house reflects the tranquil aesthetics of rooftop swimming pool into the interior. This way it naturally interacts with surrounding nature, providing peaceful living space of the inhabitants.
# Holman House by Durbach Block Jaggers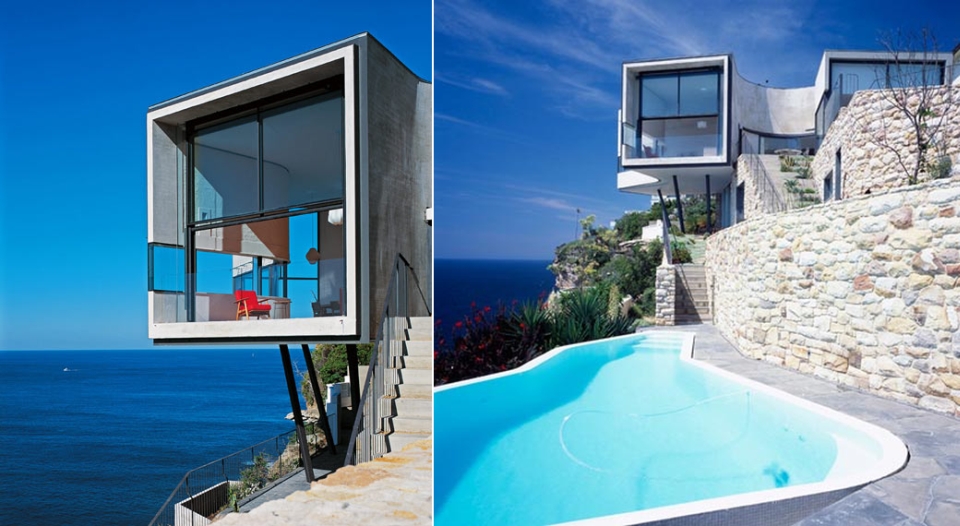 Built by architects of Durbach Block Jaggers, this exquisite hovering house is inspired by a Picasso painting. The contemporary house features minimal interiors and huge glass walls to maximize daylight as well as outside views. This way it lets the residents interact with nature, without leaving the comfort of their cozy abode.
# Villa Amanzi by Original Vision Studio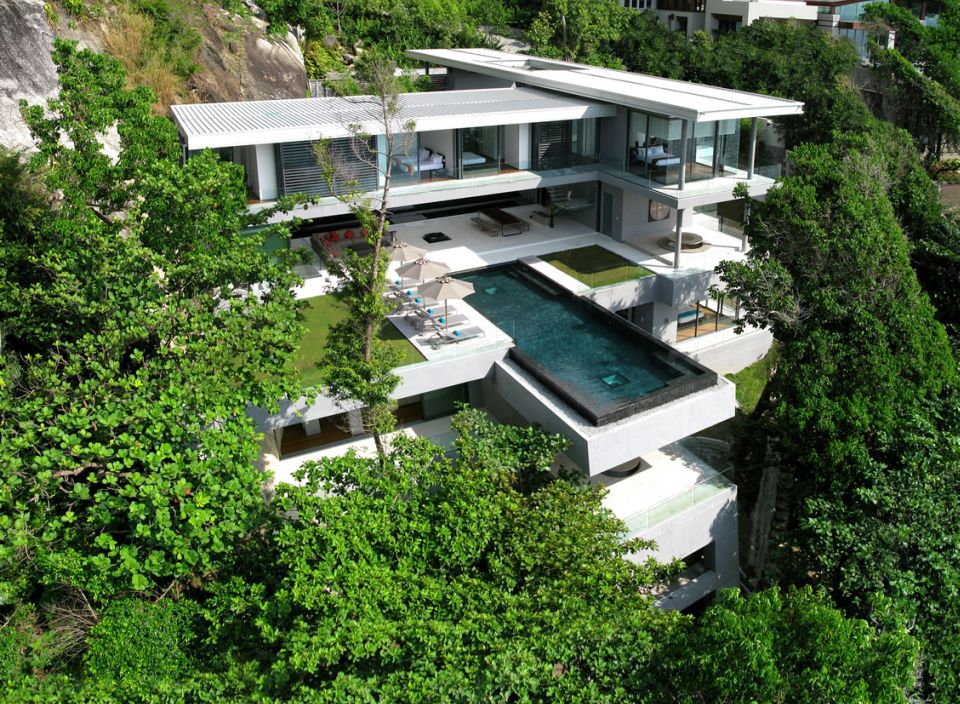 Located on West coast of Phuket, Thailand, it is a six-bedroom residence along with a 15-meter infinity pool. The private villa is ideal for families or groups of friends to escape together in tranquil surroundings.
# Water Falling Estate in Mamalahoa Highway, Hawaii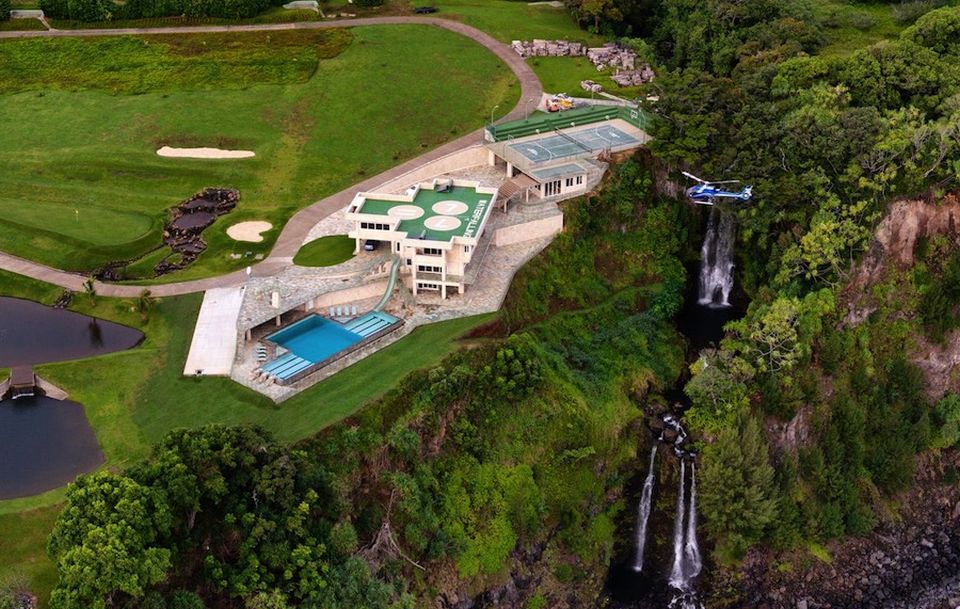 Overlooking the panoramic Pacific Ocean, this cliffside architectural piece features every bit of glory that one may dream of. The magnificent 8-acre compound includes luxurious amenities such as a helipad, a gym, a full golf course, a tennis court, a diving pool, a separate Olympic pool, a spa, and a water-slide. Moreover, lush green surroundings add more to its elegance and aesthetic charm.
# Cliffside wooden home by Kidosaki Architects Studio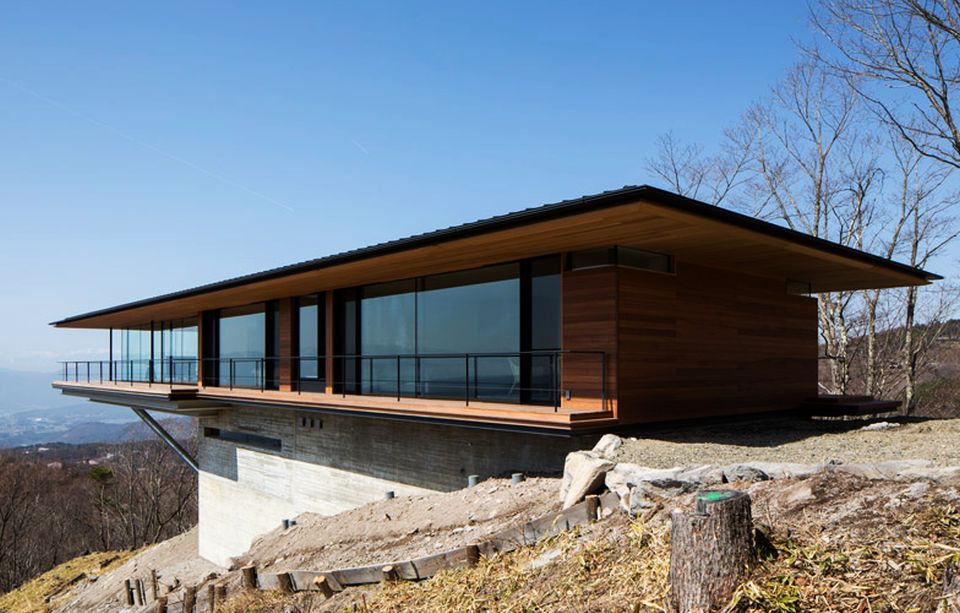 Japanese firm Kidosaki Architects Studio has constructed an elegant wooden home, which hovers over a cliff of Yatsugatake Mountains. The two-story house bulges-out towards the sky to make residents feel closer to nature from every corner of their living space.
# Conceptual cliff house by CG Architects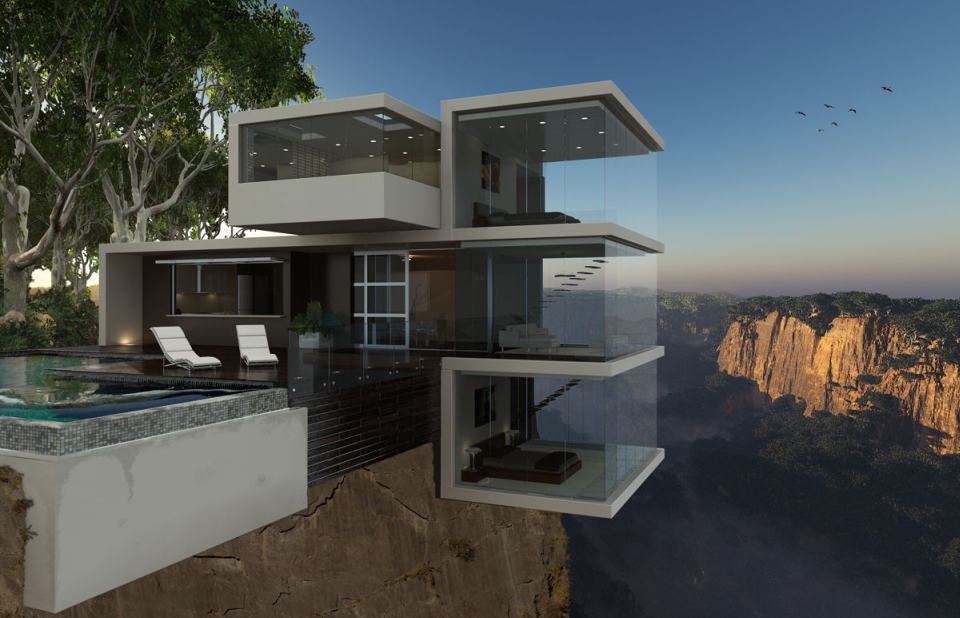 It is a conceptual cliffside home representing 3D architectural visualization of a daring building structure by CG Architects. The architects have envisioned building it one day in the Blue Mountains, Australia. By looking at its layout, one can figure out it's a contemporary home with minimal design and breathtaking views.
# Modscape Cliff House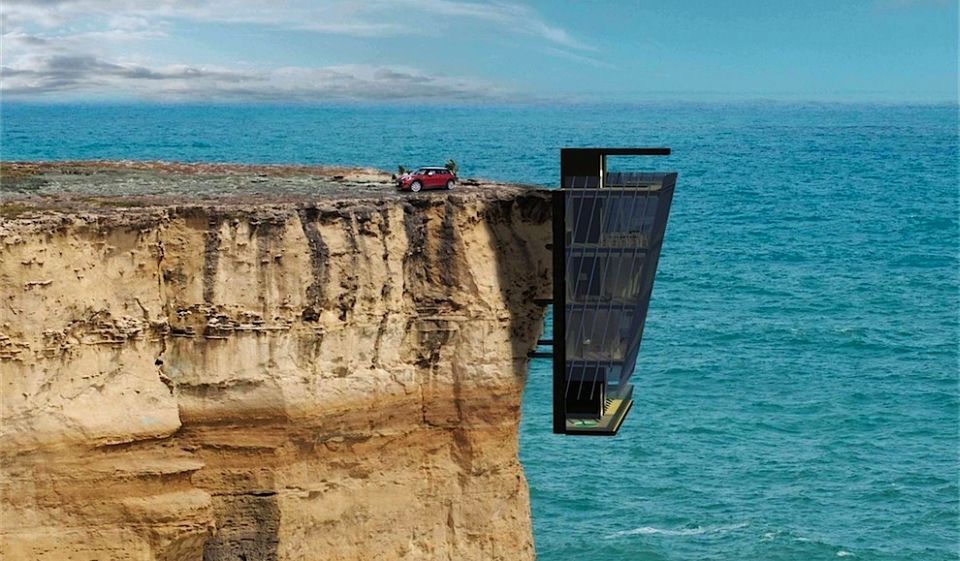 Designed by Melbourne-based architectural firm Modscape, the Cliff house fearlessly hangs from the edge of a cliff on the southwestern coast of Australia, overlooking the Indian Ocean. The design of this spectacular hanging home is inspired from the shape of barnacles clinging on the hull of a ship, thus dangerously extending off the cliff.
# Boxy wooden house by MacKay-Lyons Sweetapple Architects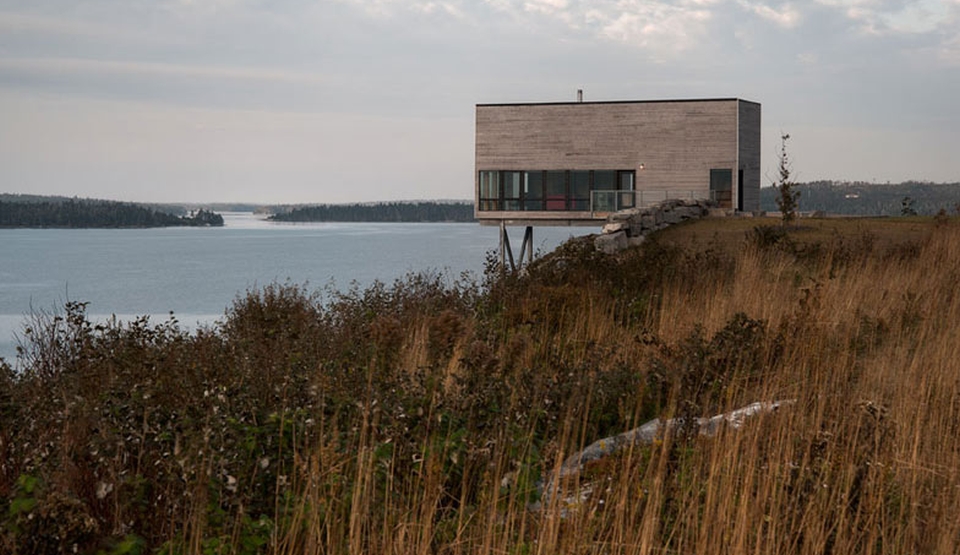 Created by MacKay-Lyons Sweetapple Architects, the box-shaped wooden house extends over the edge of a rocky cliff near the Atlantic coastline of Nova Scotia. Most of the portion of this homey architecture cantilevers towards the waterfront and only a small section lies on the ground, taking contemporary living to a whole new level.
Although these stunning cliffside houses are strictly not for the faint-hearted but for those who can get over the fear of heights. These architectural pieces are simply heavenly. Do share your opinion about these awe-inspiring and daring architectonic designs.