Laertis-Antonios Ando Vassiliou, the man behind the Casa Brutale cliff house design, has come up with another jaw-dropping cliffside house to be featured in commercial videos of the all-new new Infiniti QX80 model of Infiniti Motors. Dubbed as Maralah project, it is a concrete cabin to get off from the never-ending busy lifestyle of cities. Its main structure is partly underground and partly cantilevered over the cliff, so as to provide breathtaking views through its fully-glazed interiors.
This cliff house is designed to be constructed out of raw concrete, glass and matte black steel. It spans over 45-square-meter area with an extra 20-square-meter for WC facilities and water supply. On the inside, there is a bedroom, lounge, kitchen, reading nook, and a bathroom complete with toilet and shower. There are a plenty of floor-to-ceiling glass windows to bring in natural light, as well as views of the surrounding landscape.
Also Read: Nine breathtaking cliffside houses that offer magnificent views of surrounding landscape
The bedroom lies at lower level alongside the opaque-glazed toilet and shower cabin, while the kitchen shares space with the reading nook at the upper level. There are concrete shelves and a small storage unit under the dining bar to keep essentials. One interesting feature is the exposed cliff edges that function as natural rock walls, bringing unmatched design statement to interior space.
As per its renderings, this cliff house looks as if it's merged out of the ground. Its squared-shape and partly-submerged roof helps the architecture to seamlessly blend with environment, while the concrete and cantilevered composition ensures safety.
As it is a thought-provoking concept for cliffside homes, we can expect it in reality someday, just like the Casa Brutale cliff house, that's currently being built about 1600m above sea level on Faqra Mount in Lebanon.
Laertis-Antonios is founder and director of OPA Works and LAAV Architects.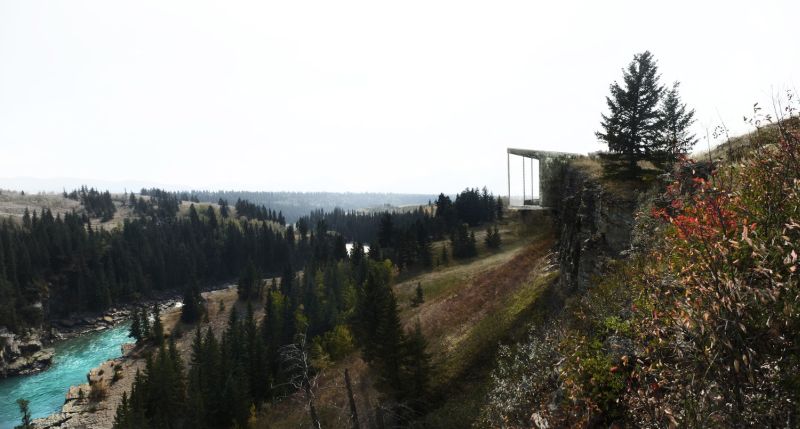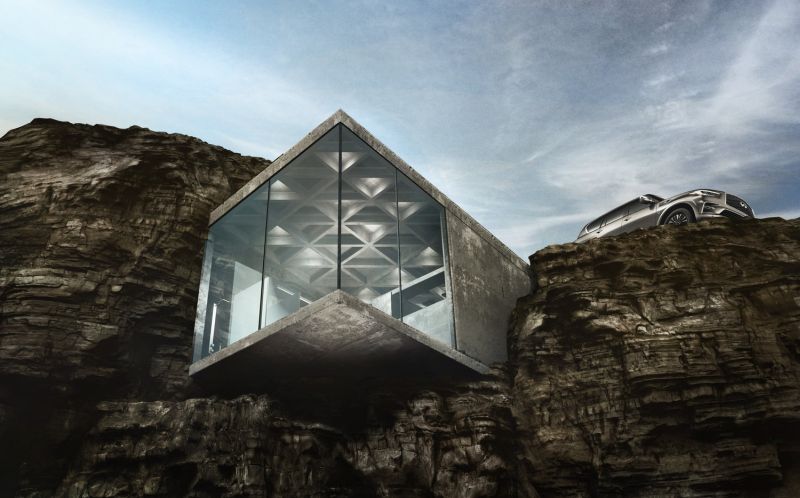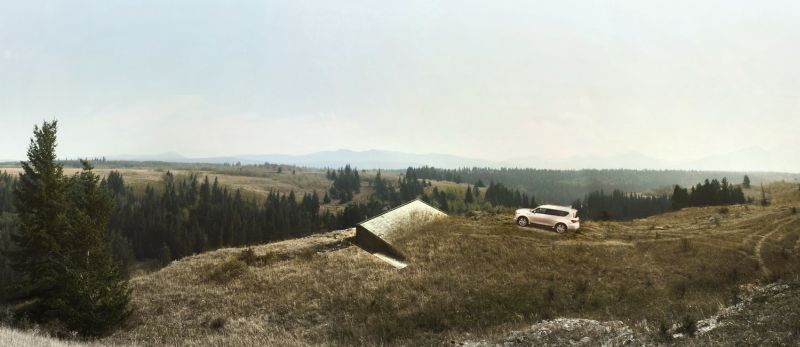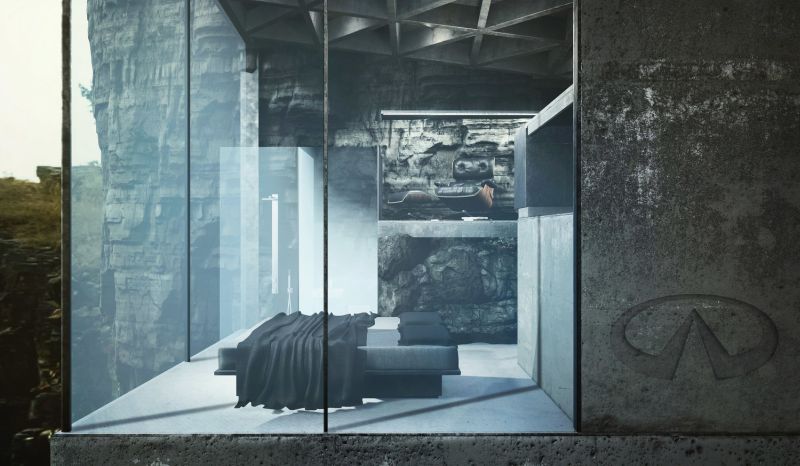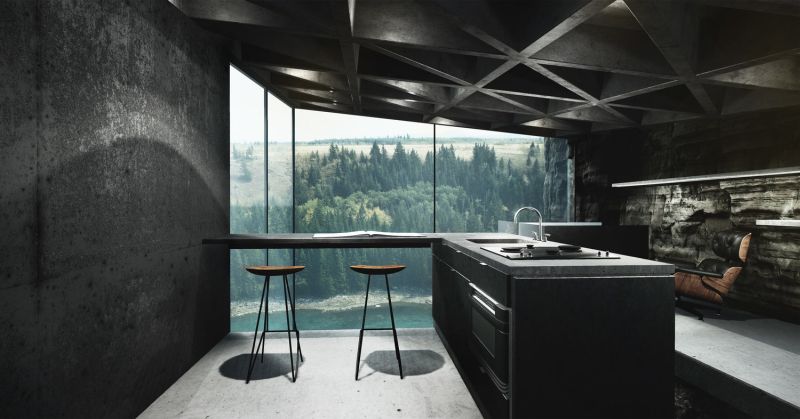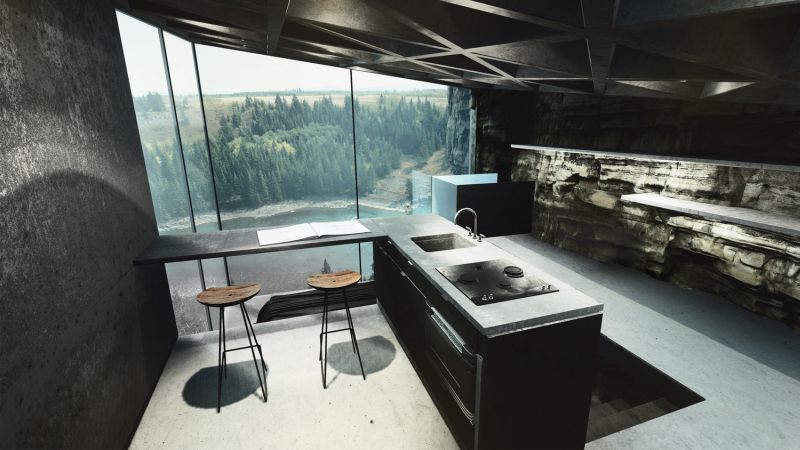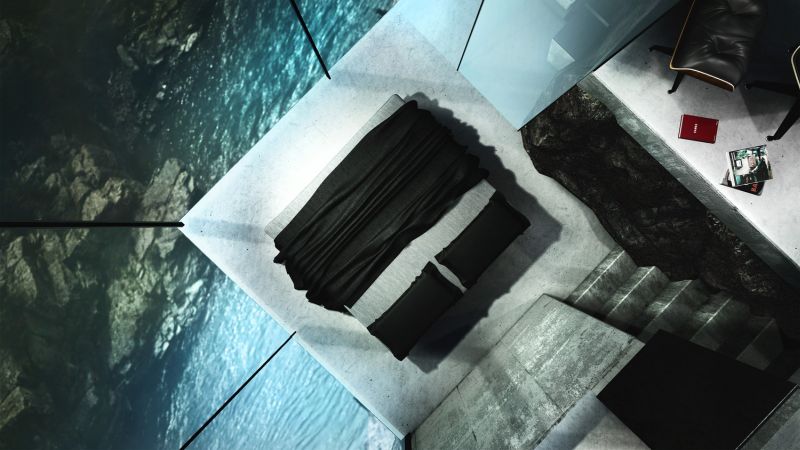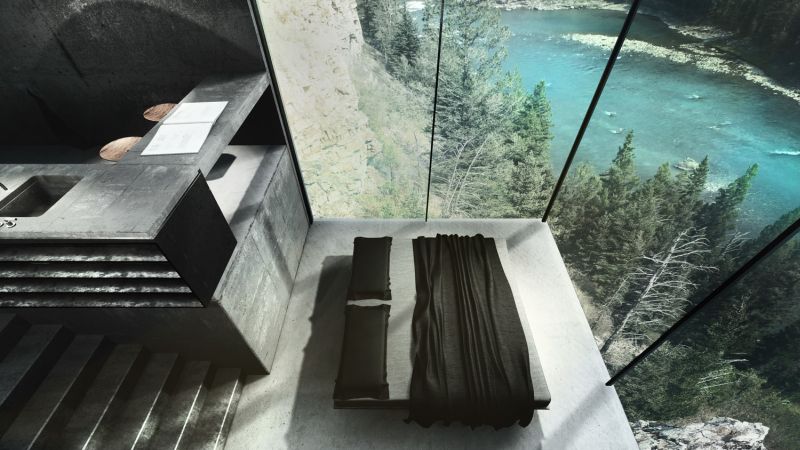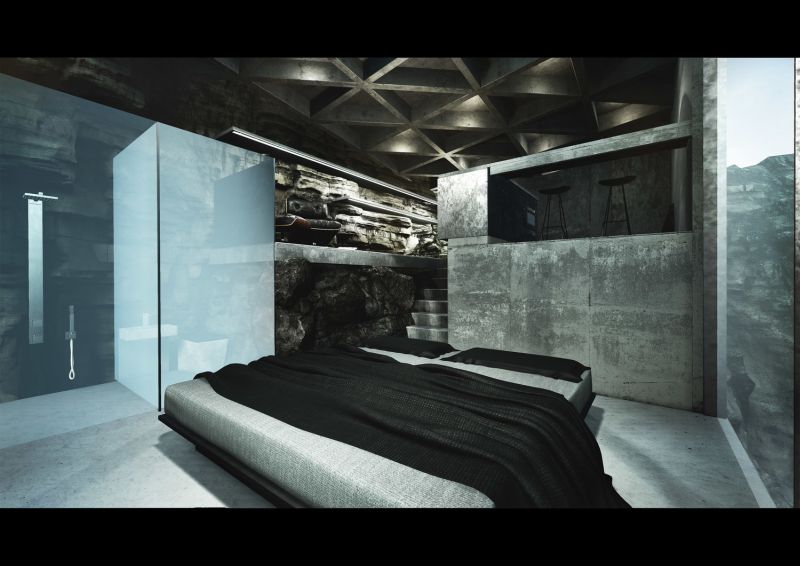 Via: Realestate