We've have seen outstanding architectural designs hanging off the side of a cliff, but how about a home that actually sits inside a cliff? Thinking it's impossible? Well, OPA Works has actually made it possible with their latest concept home design dubbed Casa Brutale. The cliffside residence overlooks Aegean Sea and rests within a steep rock, unlike some other hanging building structures.
It is a splendid upright glass home that elegantly reflects aesthetics, structure and high-end engineering skills. Structure of the building is constructed from wood, concrete and reinforced glass, with nothing extending above ground level. So the architecture naturally appears to be a part of the nearby surroundings. As this particular house is surrounded on three sides by earth, it simply interacts with nature adding earthy touch into the living areas.
All sides of the building boasts glass walls, maximizing natural views of the landscape and magnificent sea. Moreover, crystalline glazed-bottom swimming pool on the rooftop blends rhythmically with blue skies and the sea. There are fifty stairs, staring from the ground level, to take you into the open living area. Entire interior of the home is minimal, reflecting soothing views of eccentric rooftop swimming pool.
Due to transparent rooftop, the natural daylight brightens up the whole interior pleasantly. To focus more on natural beauty of the home and its surrounding landscape, the furnishings are also very less so that the inhabitants always feel earthy touch within comfort of their home. It is indeed the most innovative and homey architectural design, but definitely not for acrophobics.
Update: Currently,  the OPA Works is continuing under the leadership of Laertis-Antonios Ando Vassiliou and his personal platform LAAV Architects.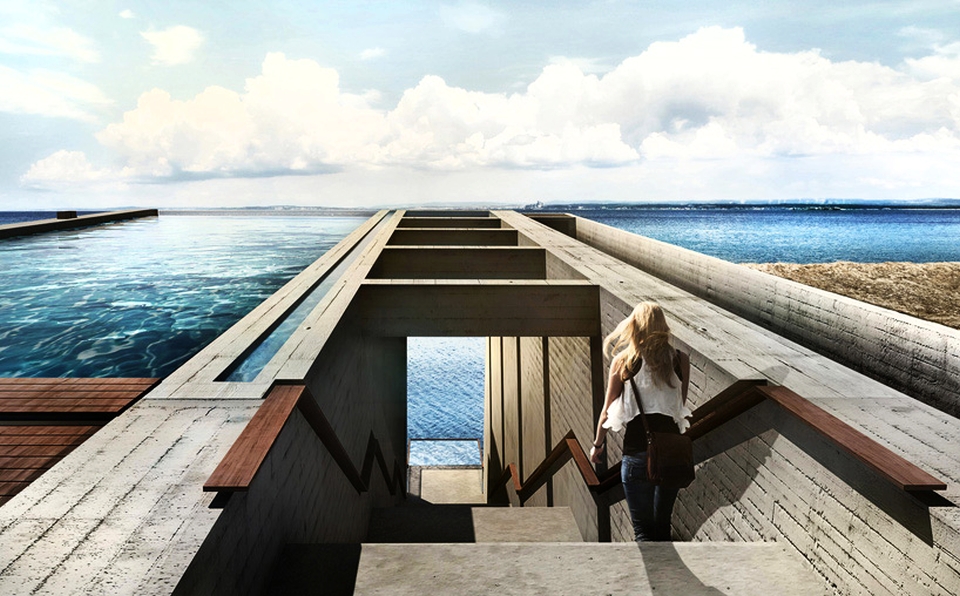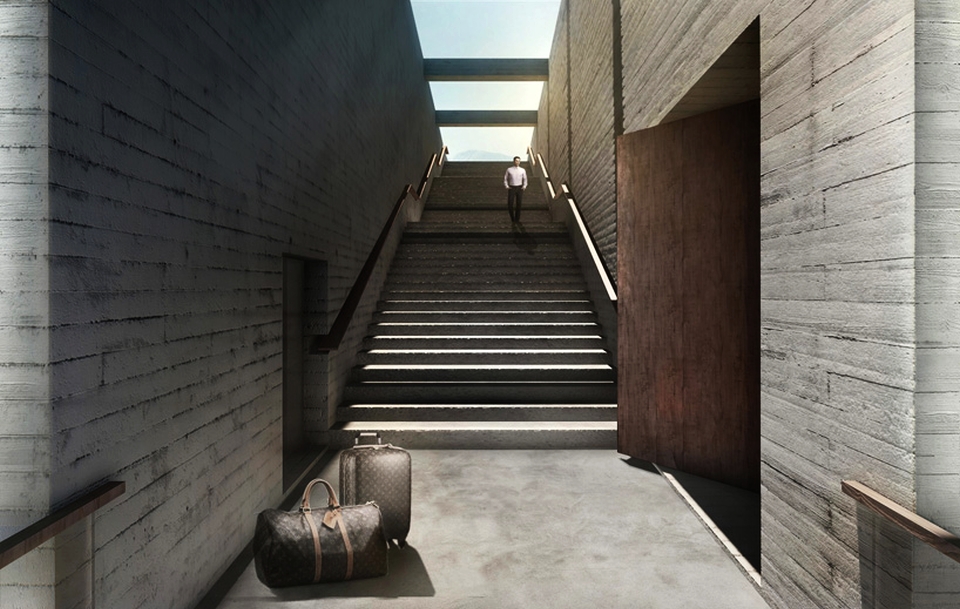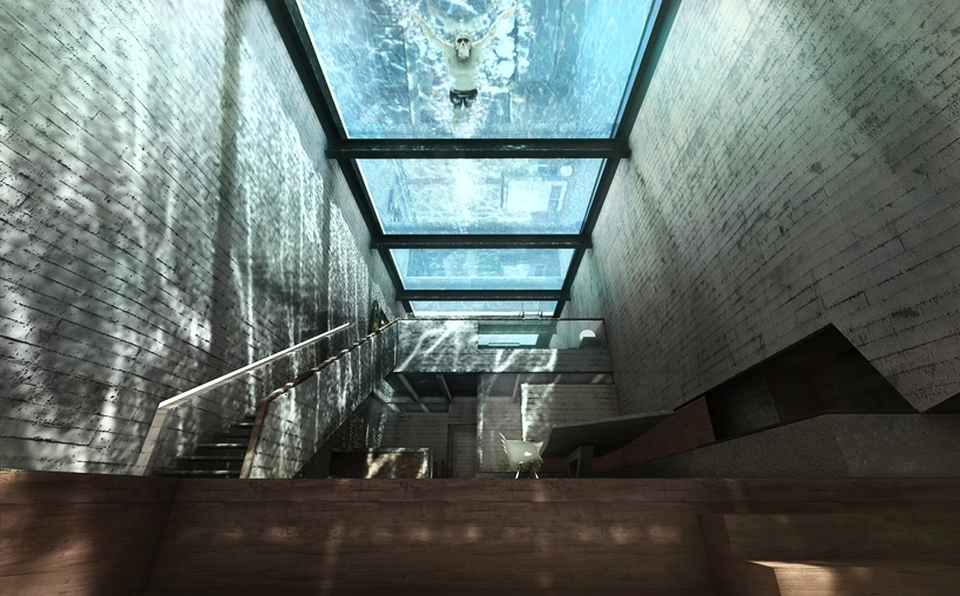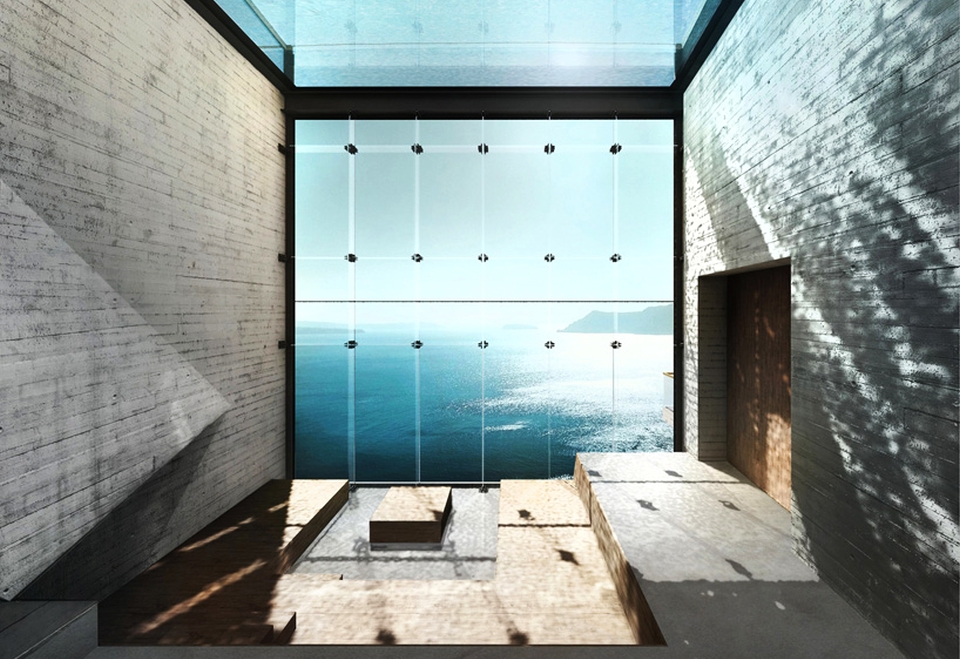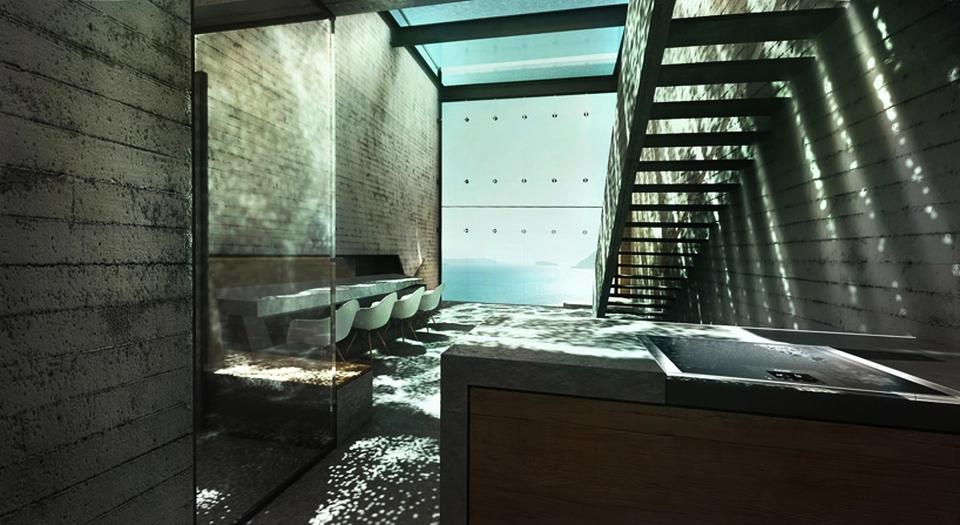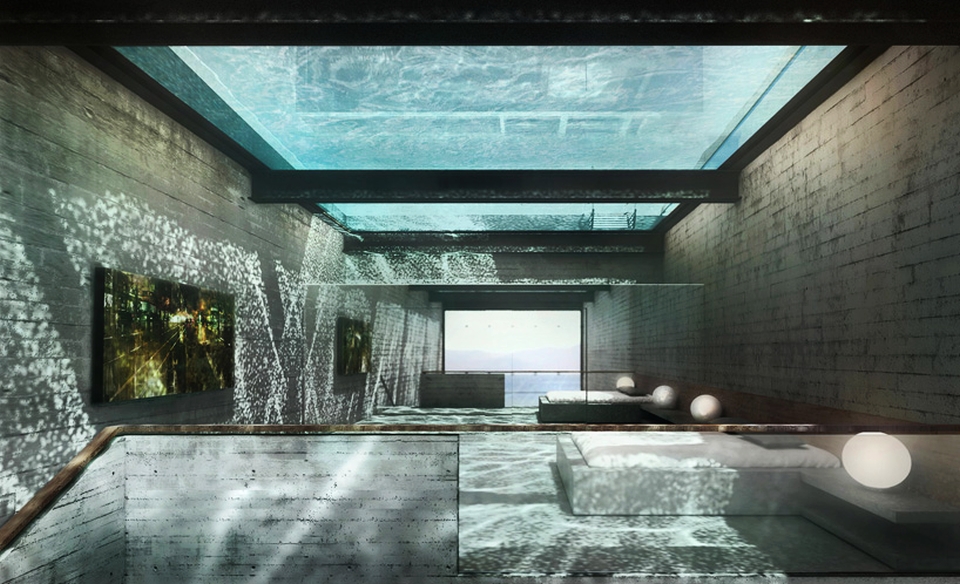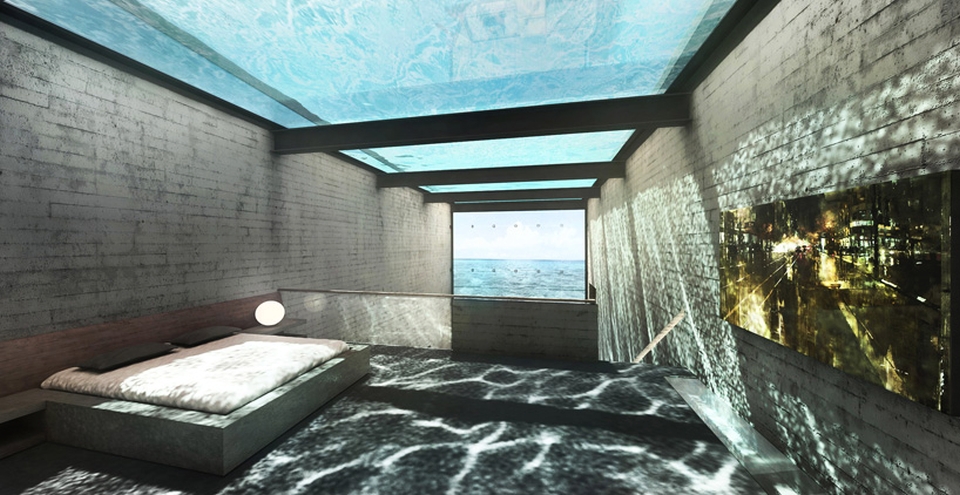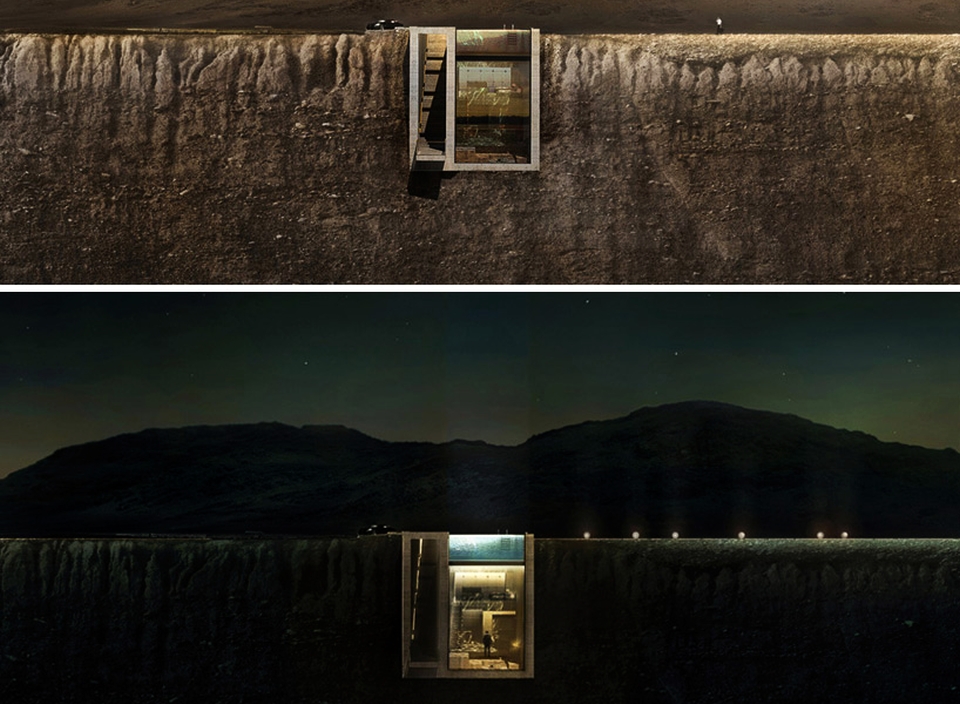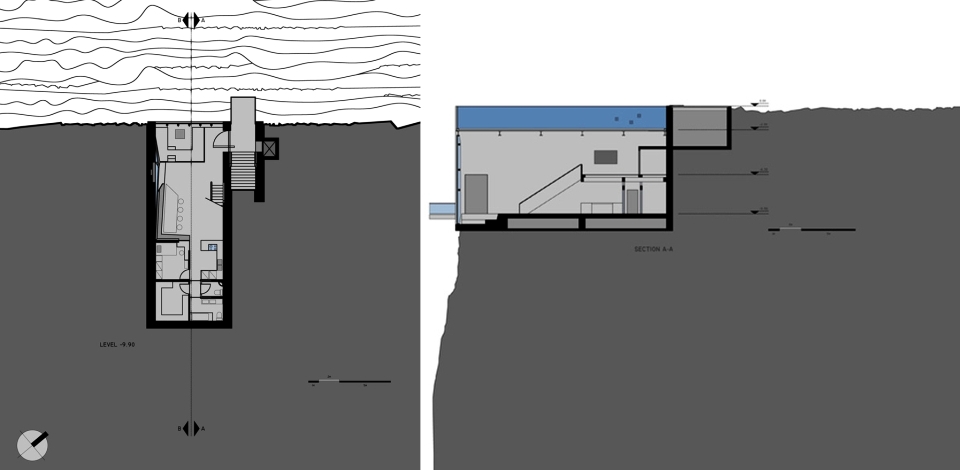 Via: DesignBoom