We have previously acquainted you with impressive wine racks made from reclaimed wood. Anyhow, this is surely the first time we have come across a DIY wine rack from a huge trunk of a fallen tree. This gargantuan eight-feet tall tree trunk was actually cut and salvaged from a naturally felled tree, by Canadian based Wood|Stone|Metal Studio (headed by designer Tomás Berinstein). They beautifully transformed it into a naturalistic yet modern wine rack that re-defines an entire facade of your living room wall with live edges.
Also Read: 15 Best Ways to Repurpose Leftover Wine Bottles
In accordance with their goal to use sustainable sources for their designs, the studio had salvaged this tree trunk from the British Columbia area. In this regard, the natural knots and rings on the trunk's 'inner' surface showcase the age progression of the old tree.
As for its conversion into a full-fledged wine rack, the designers bored similar sized holes along this smooth surface for holding onto the wine bottle necks. We would presume that these holes have a slightly upward angle, so as to safely clasp the bottle's neck without any danger of the bottle slipping and falling on the floor.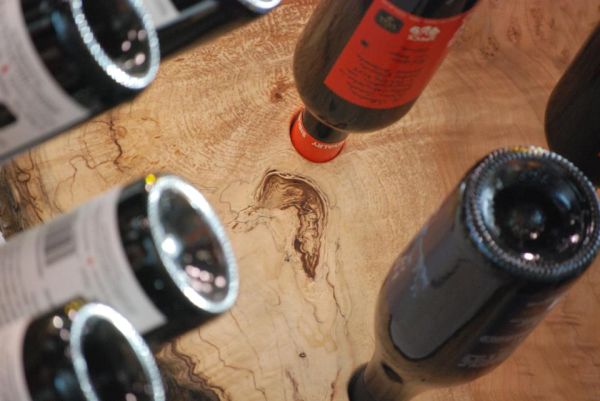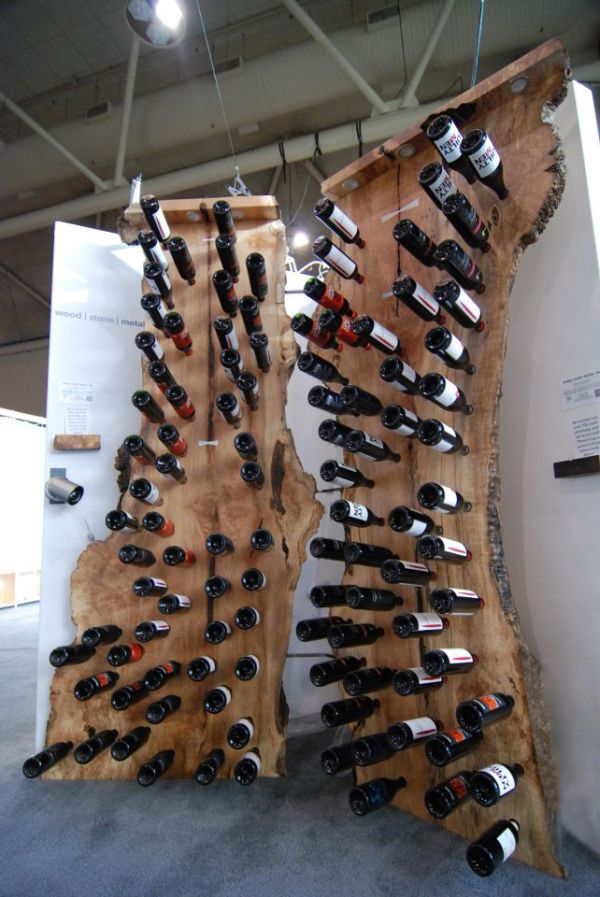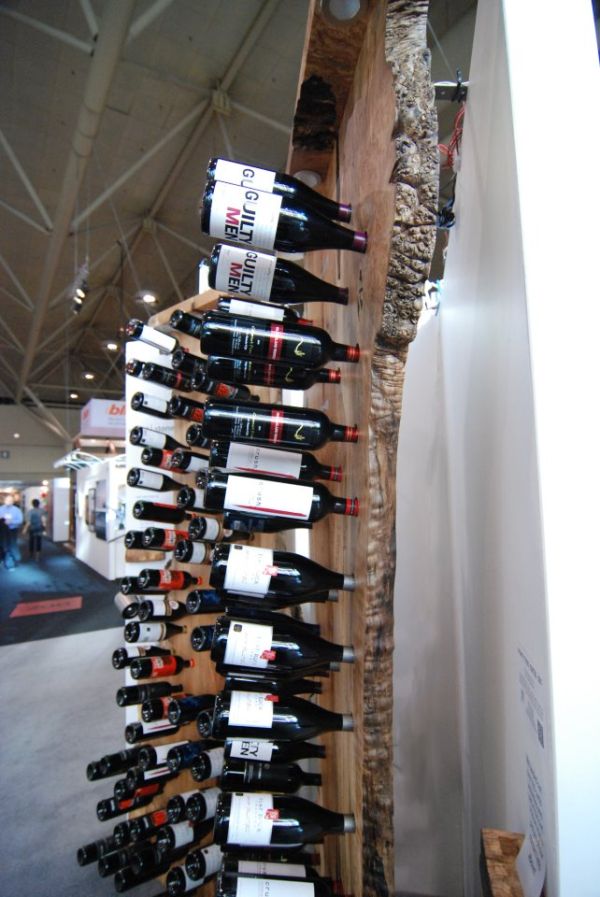 Via: Inhabitat