Fusion by Ferreol Babin is a collection of stone vases distinctive for all black look, characterized by bold metal pipes which pierce through the jagged stone base, creating a visual illusion that makes the vase appear strange and ethereal.
First conceived in 2015, the Fusion vase II is a new design modification of its predecessor. Just like the earlier version, this one also combines raw and natural elements that look like gradually fading into the man-made world, except the number of included pipes.
The volcanic rock-esque base functions like a supporting structure for metal pipes that can hold flowers. It is a one-of-a-kind decorative object that features sculptural gestures, making it unique in every detail, mixing archaism and technology and dissolving the boundaries between industrial rigor and mineral irregularity.
Also Read: 15 Unique Flower Vase Designs for Different Interior Spaces
Babin designed the Fusion vase to portray confrontation between nature the man-made objects in a lively manner. Its black mineral base appears gradually spreading its particles all over the vase.
It's a perfect gift for people having a deep love for the earth. A few months ago, Mexican design studio Ewe also created a limited edition Humo table featuring a volcanic rock base that bears a close resemblance to Fusion's jagged stone base.
Fusion vase I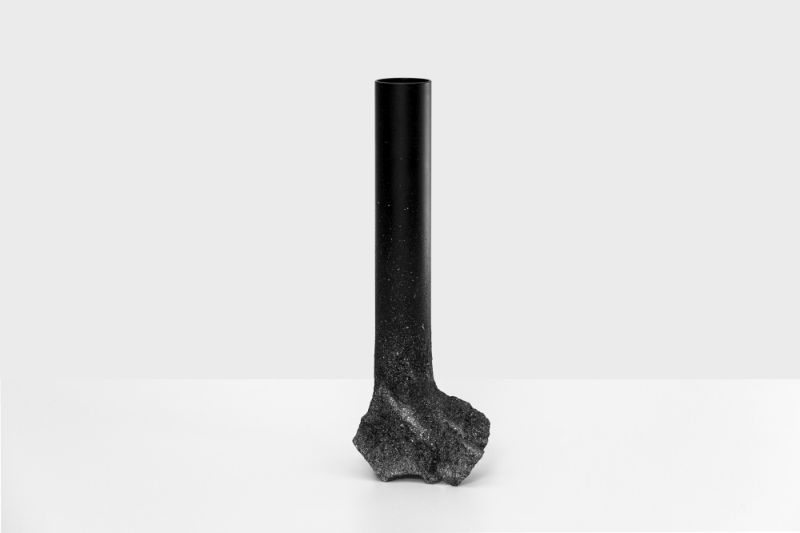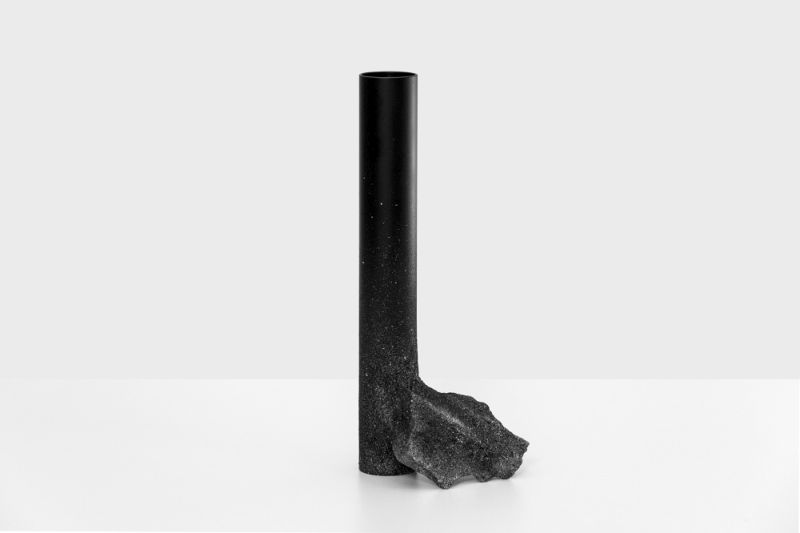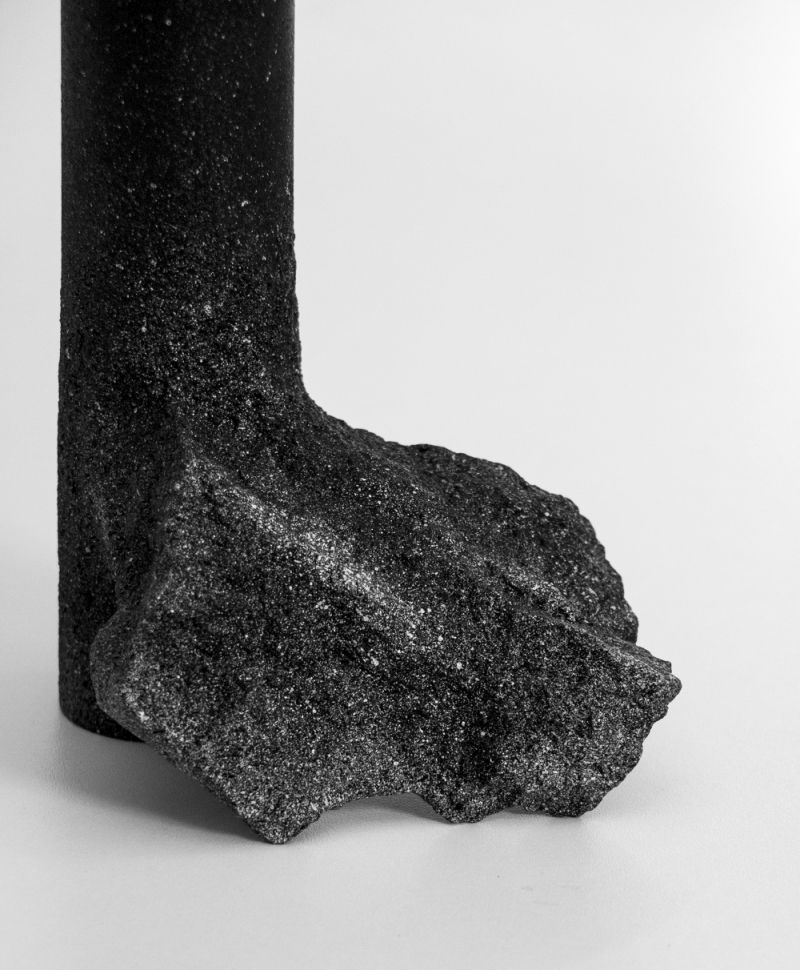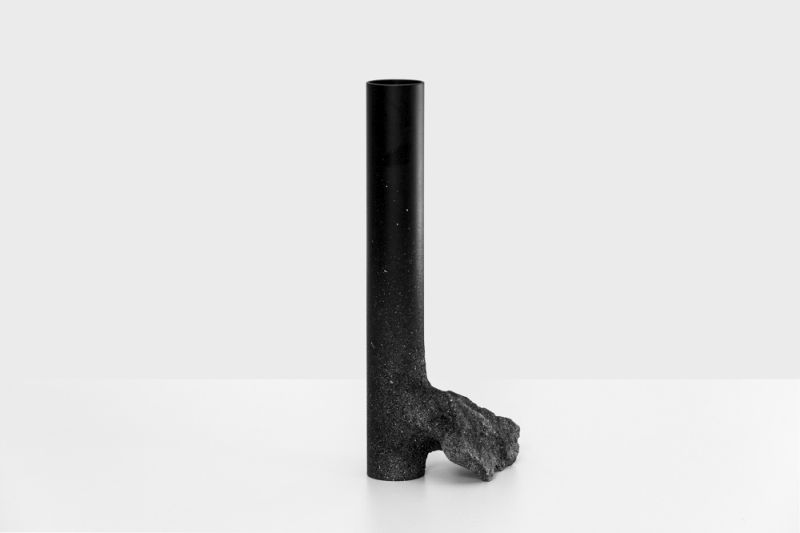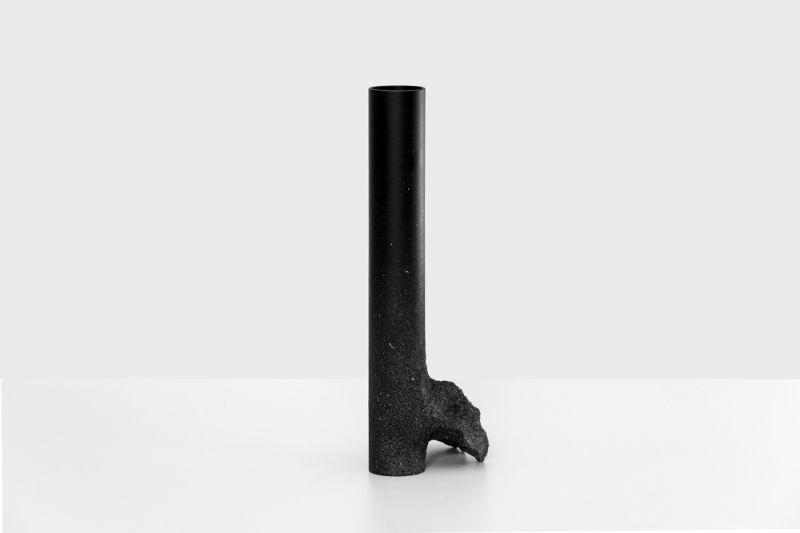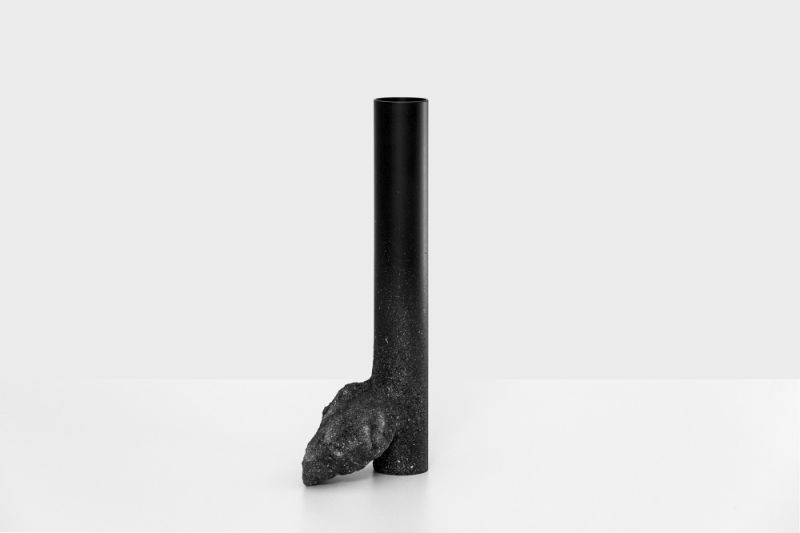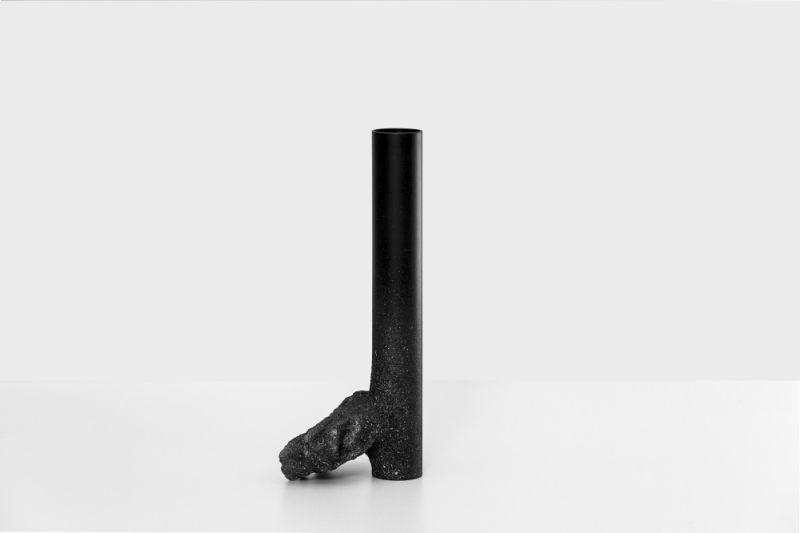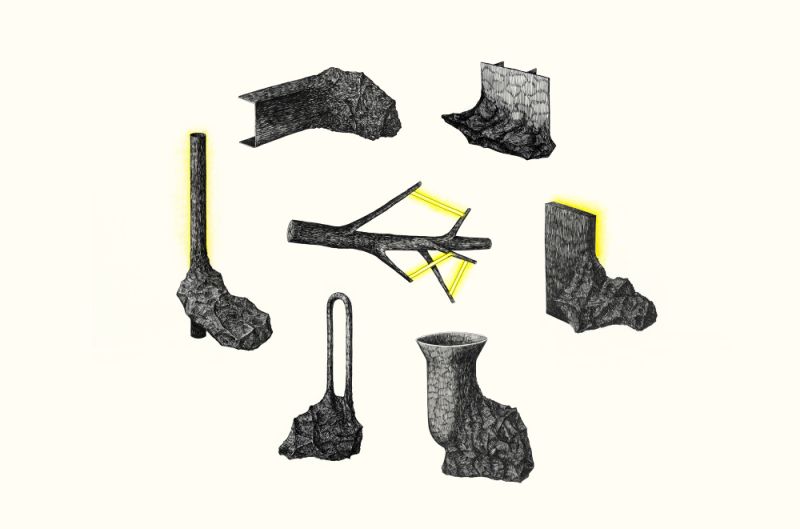 Fusion vase II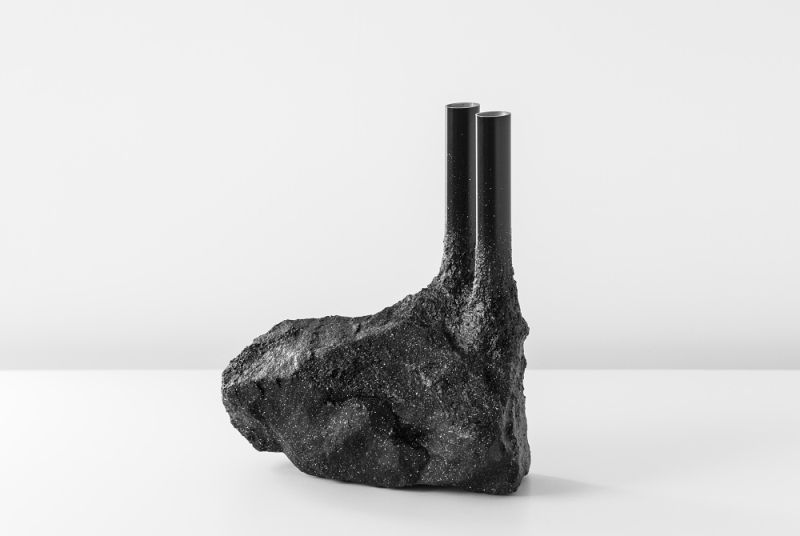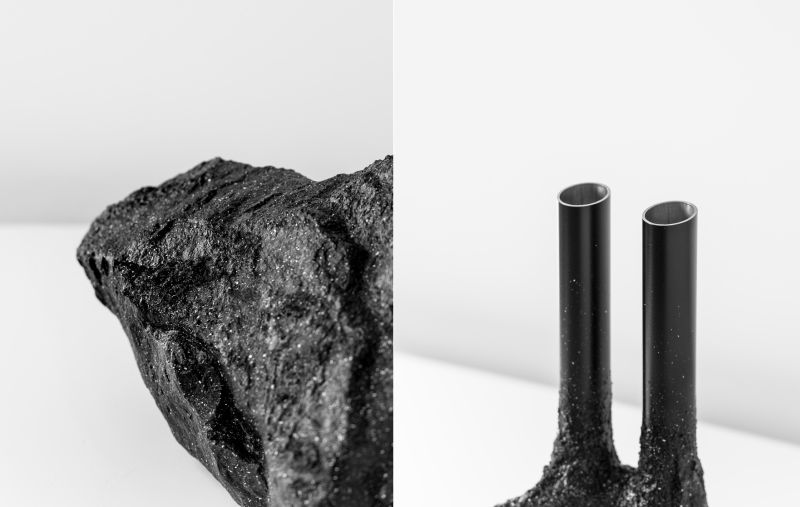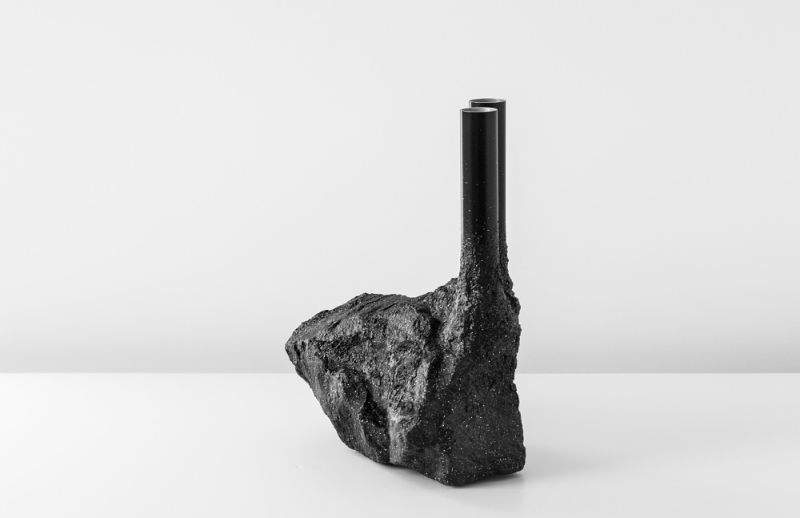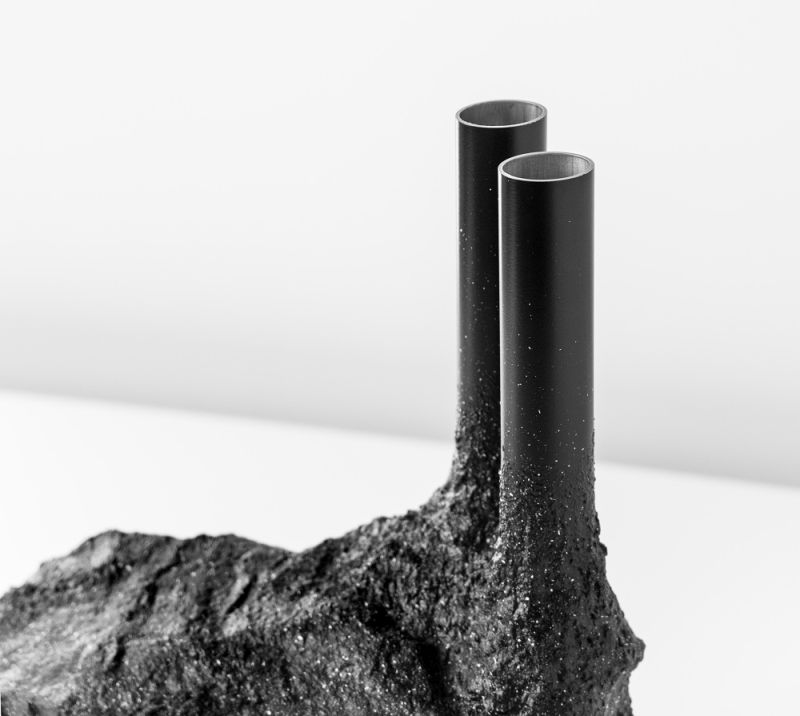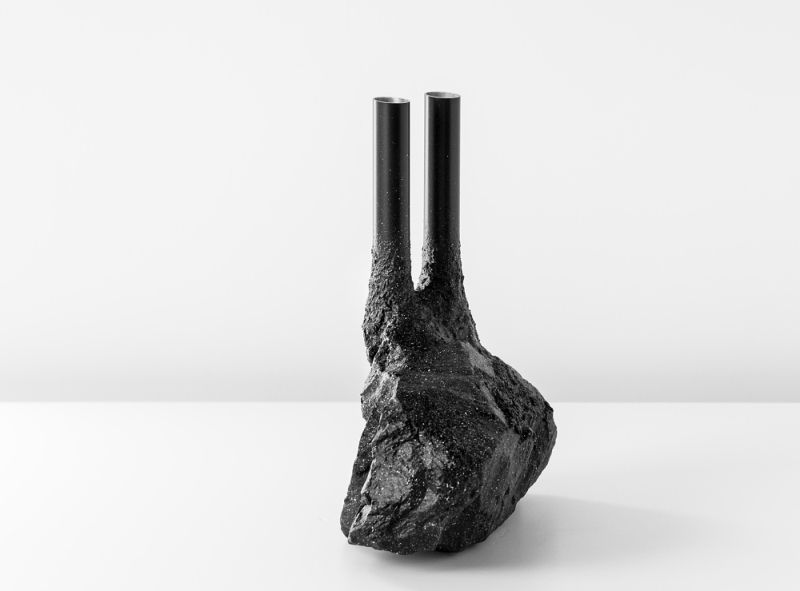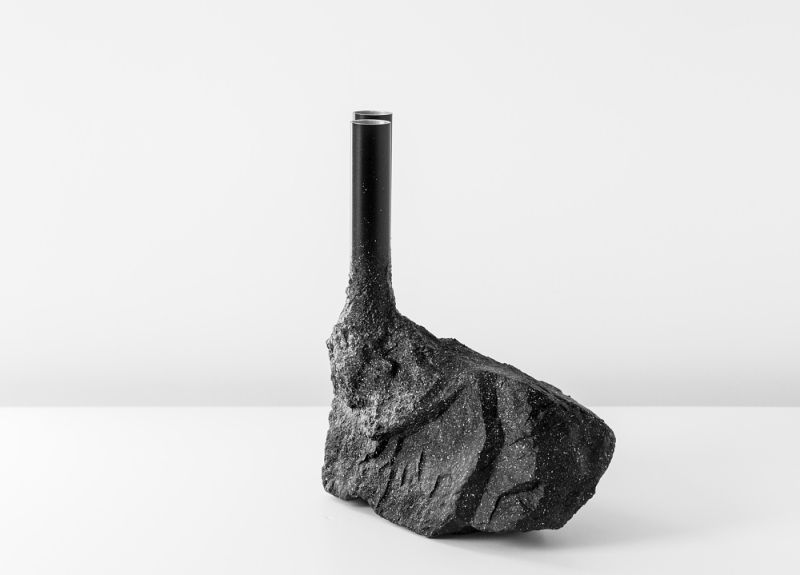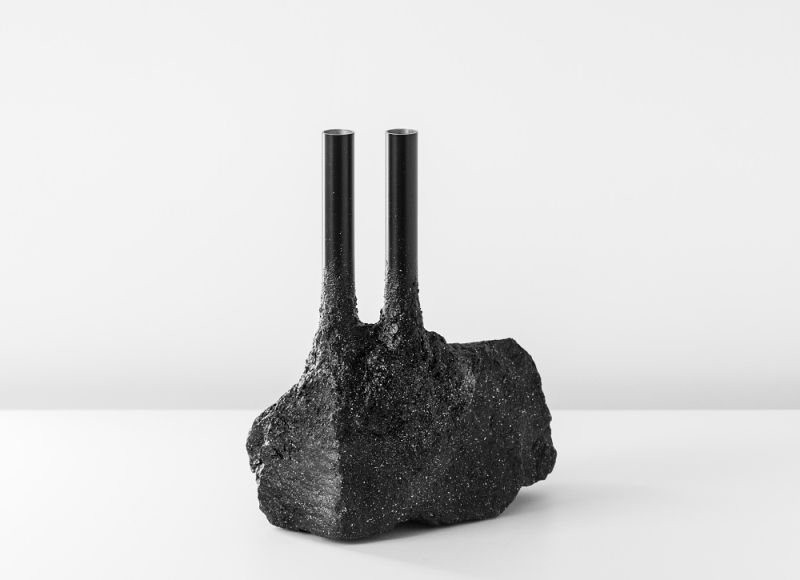 Via: Prodeez