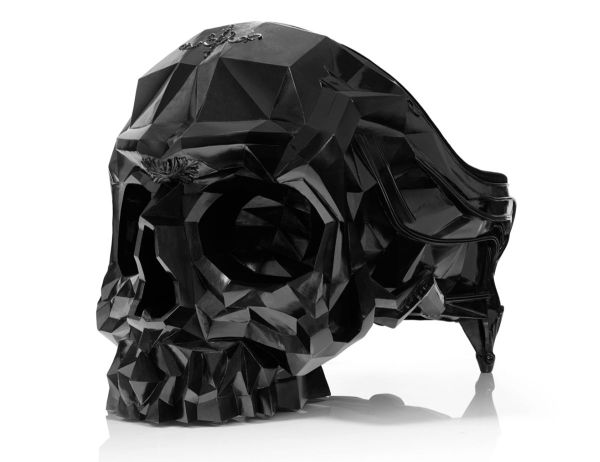 Some people take things like gothic skull and pirate art to be creepy, while for some these objects can be romantic and mysterious. Therefore gothic interior decoration is very much adored by many people these days. Because of this, skull furniture is much in demand by people who want to decorate their interiors in a gothic based theme. Keeping gothic requisition in mind, various designers have created different styles of skull furniture. Harold Sangouard is one of those designers who has taken a cue from edgy dimensions of human skull to design a beautiful armchair named 'Skull.' Skull Armchair is a perfect example of skull furniture that exudes both mystery and elegance into your lair.
[nggallery id=471]
The entire structure of the comfortable armchair is made out of resin and based on a steel frame. The back of the chair reveals the front face of the skull whereas the rear part makes way for a comfy armchair. The seat is padded using Bultex foam pad and covered in black velvet. The resin structure is completed with black glossy finish giving it a majestic appeal.
The Skull Armchair measures 121 cms in length,102 cms  in width and 102 cms in height and weighs 48 kgs. The chair is also available in golden finish. This intriguing object depicts a blend of furniture and art providing an audacious decorating option.