Cleverly designed furniture is the name of the game when it comes to modern homes. The same goes for chair designs that not only garner attention due to their unique appeal but are also a level above most contemporary chair designs. Intuitive design elements give a chair the much-needed face-lift with added functionality. Here is a list of 25 ingeniously designed chairs that will complement your modern lifestyle.
# Bookinist Chair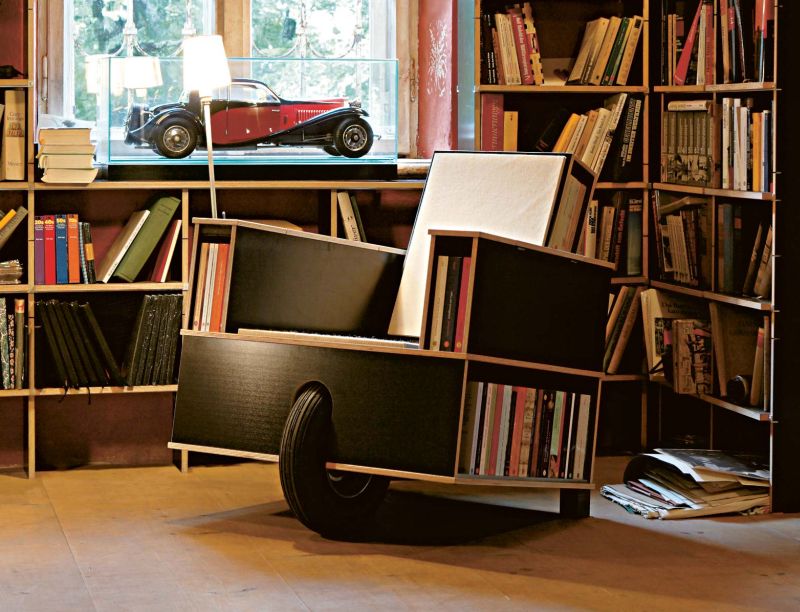 This chair design inspired by the basic working of a pushcart gives the boring old chair a new practical feature. It makes you a bookworm on wheels with everything within arm's length, and what is not, just push your cart to the location. Bookinist chair has a cartwheel which makes it movable, and different sections allow you to store books, papers, stationery and any other things that may be of use for you while reading. Also, the chair on wheels has a lamp which allows you to read during the dark hours.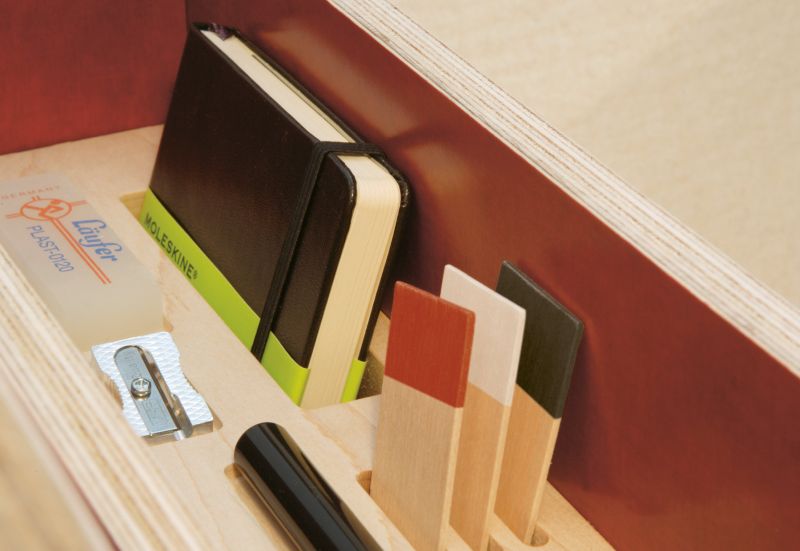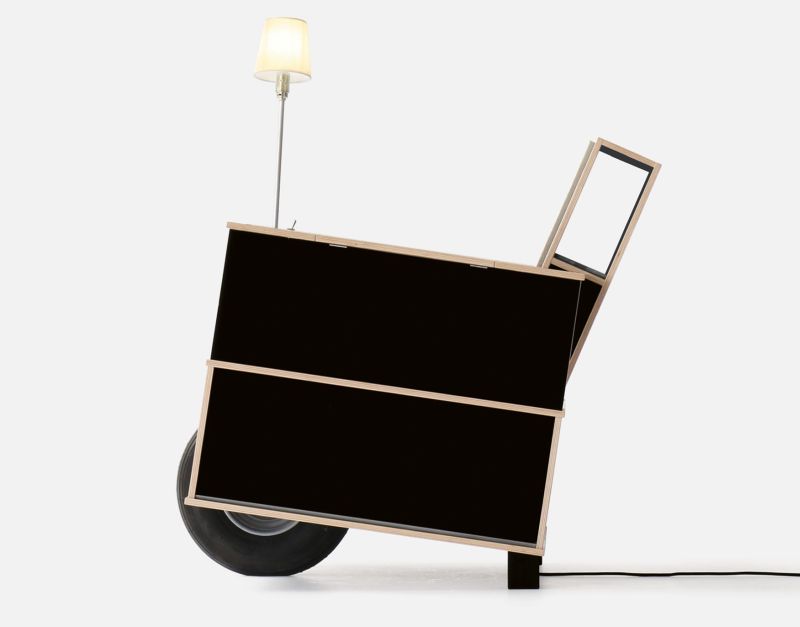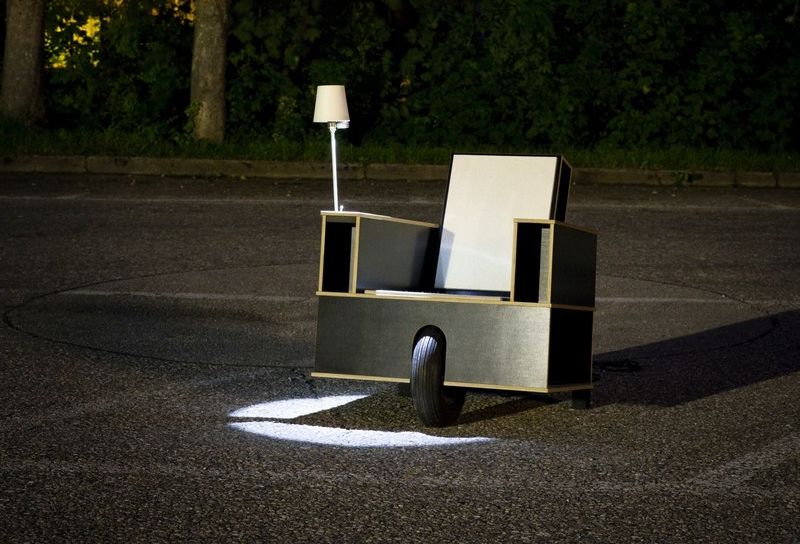 # Branch Chair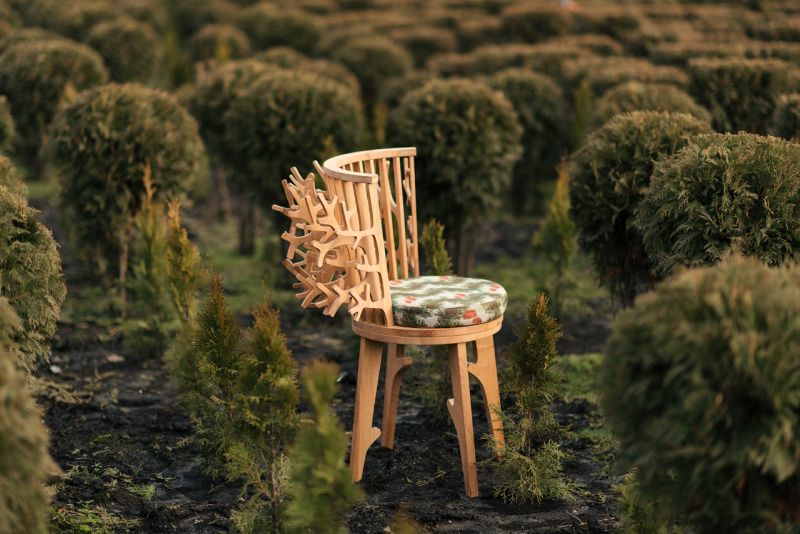 This simple chair doubles as a hangar for your daily wear clothes, bags or other items. The Branch Chair is made from simple wood with branches protruding from the backrest like antlers horns which act as hooks for holding anything you want. The chair is ideal for contemporary as well as modern home interiors.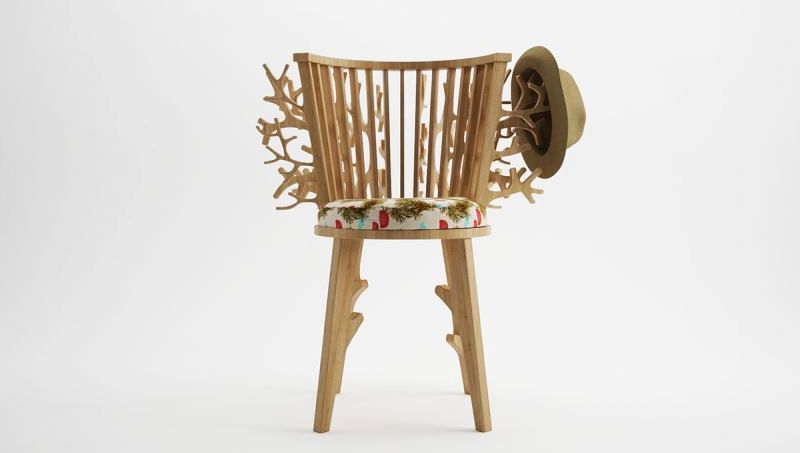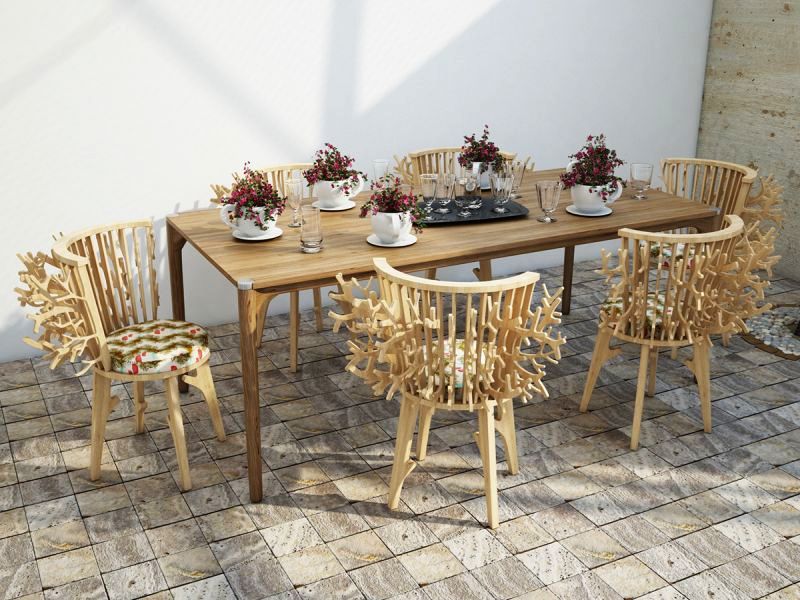 # Stepladder Chair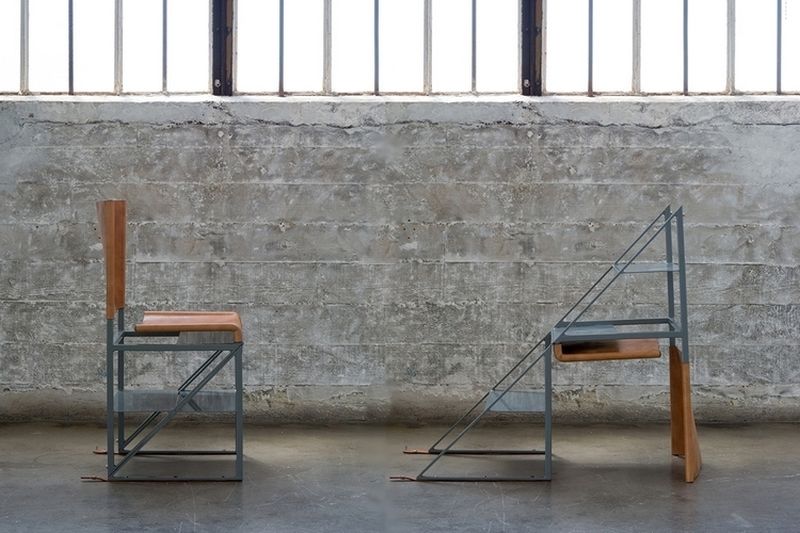 Multifunctional furniture tends to be more productive than it appears, a reason it is becoming a preferred choice for most homeowners. The Stepladder chair is a good example, it looks like any other normal chair but it turns into a stepladder at the blink of an eye – so your chair can itself be used to reach the not so accessible cupboard/shelves. By pulling the backrest forward the Stepladder Chair becomes a stepladder for usual household chores like changing bulbs or taking out stuff from far to reach places.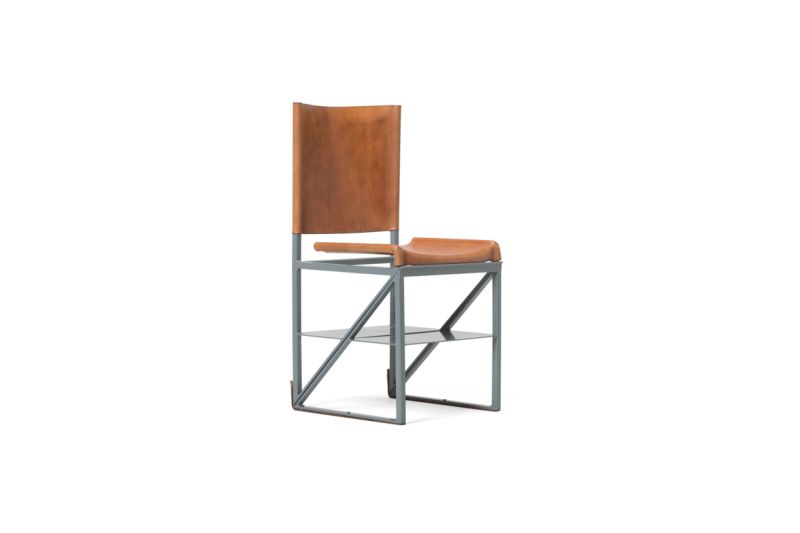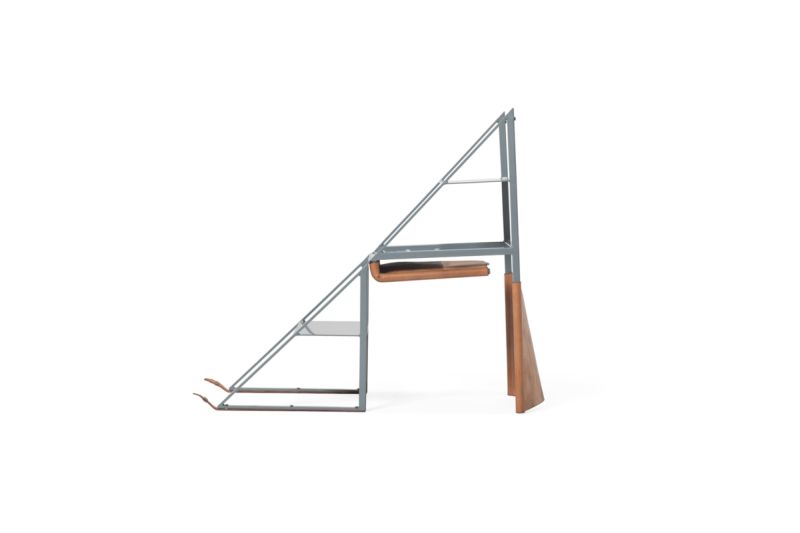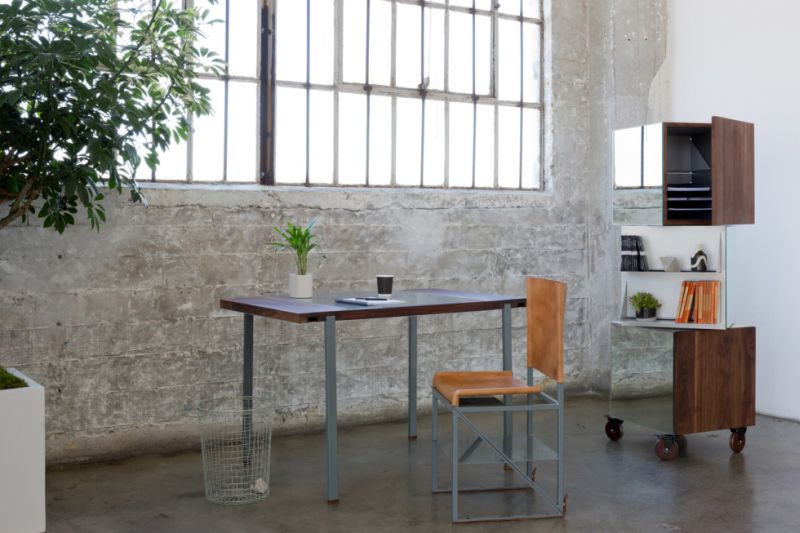 # Ollie Chair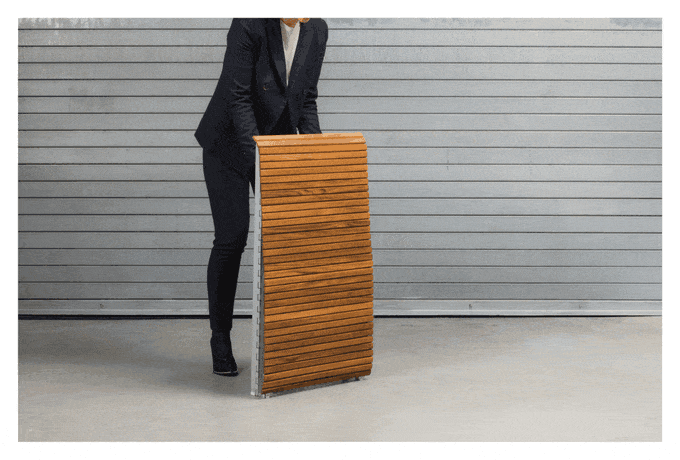 A flat board in one instance and a comfy chair in the very next, this is ergonomically designed Ollie Chair which fits right in with your space-saving themed interiors. Not only can it be used indoors, but can be taken outdoors too, thanks to its weather-proof credentials. Fact that it can be transformed from a flat board to a chair with the mere pull of a string, makes it one the most practical furniture piece in this collection of designer chairs.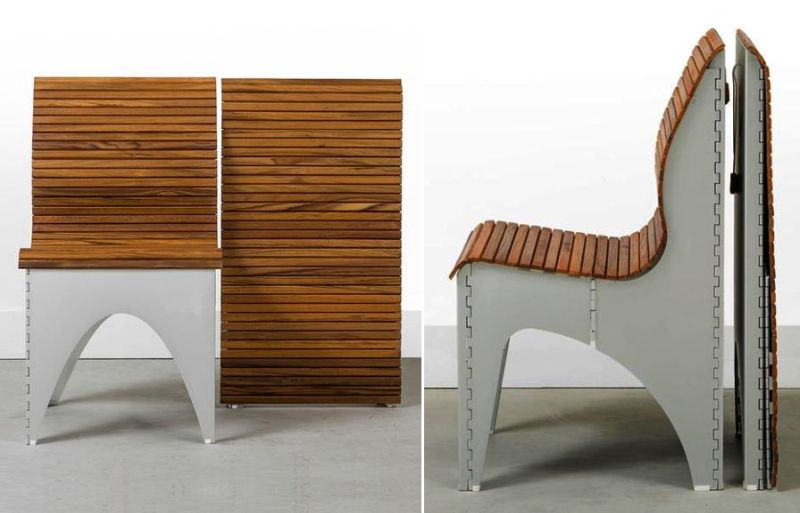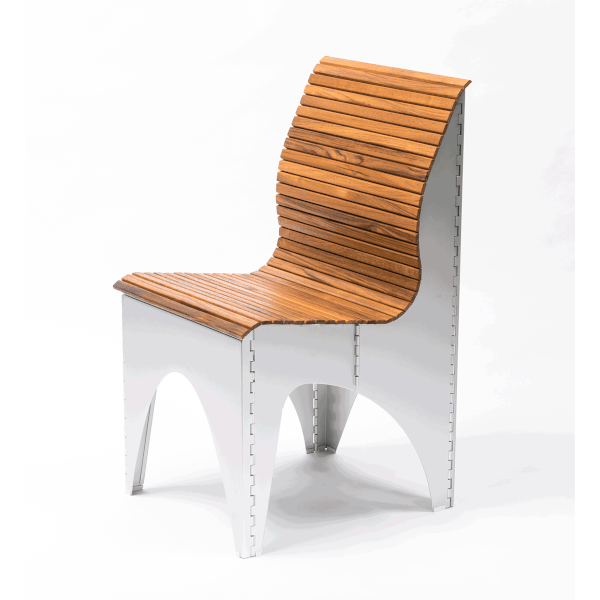 # Lazy Basketball Chair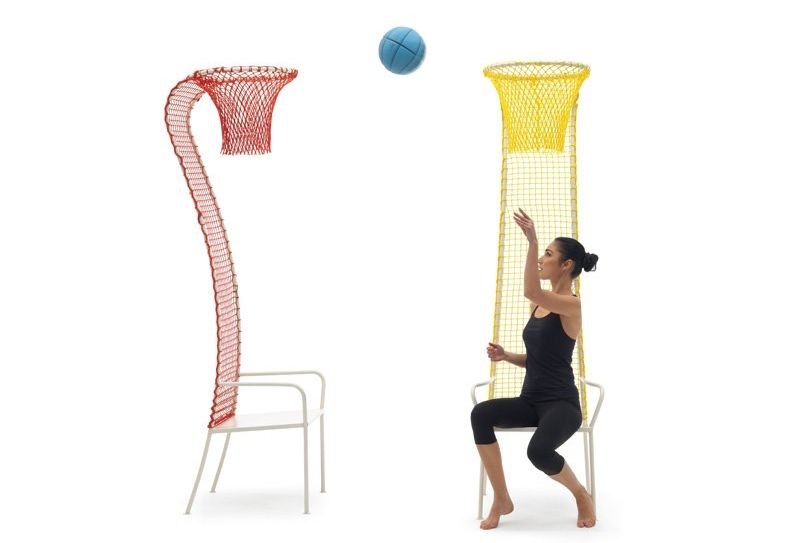 At times you get bored sitting on your chair, wondering what more can you do. For such times, Lazy Basketball Chair by Italian designer Emanuele Magini is just perfect. This cleverly designed chair has a basket extending from the backrest – when you have nothing to do, get up and start potting some free throws.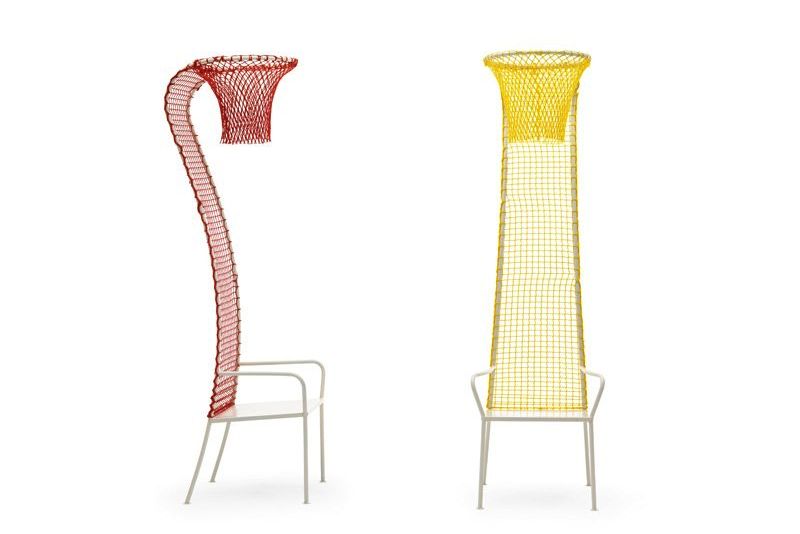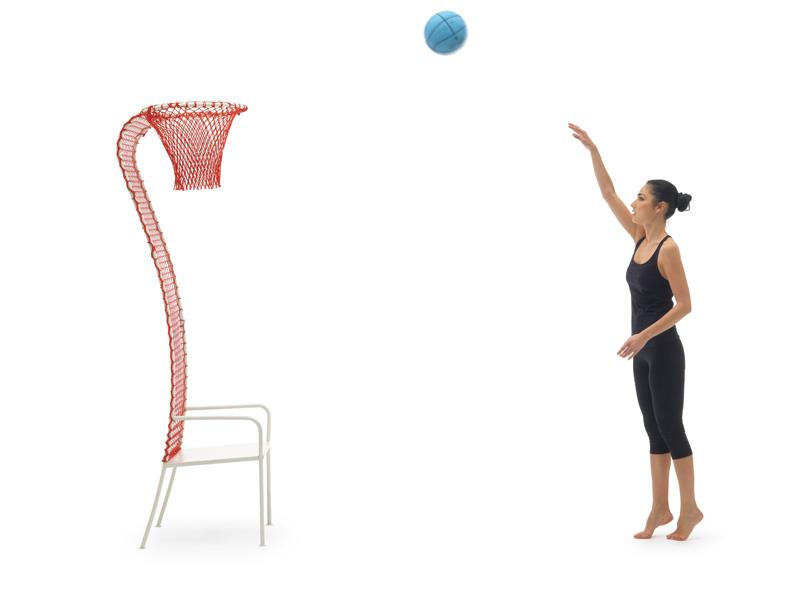 # Huggy Armchair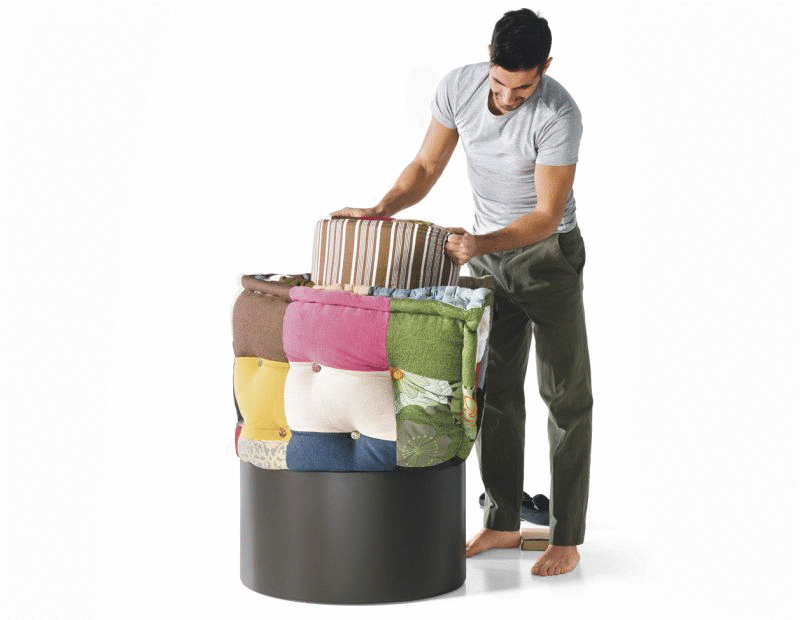 For times when you have an unexpected guest, and there is no extra bedding, the Huggy Armchair comes to your rescue. This clever chair is actually quite simple but solves a very important purpose –  it is made up of a hollow cylindrical base in which the mattress is wrapped around a pouf. When the need arises, simply take out the mattress and pouf. Also, you can overturn the cylindrical base to act as a side table.
https://www.youtube.com/watch?time_continue=67&v=L3lYphd-3RA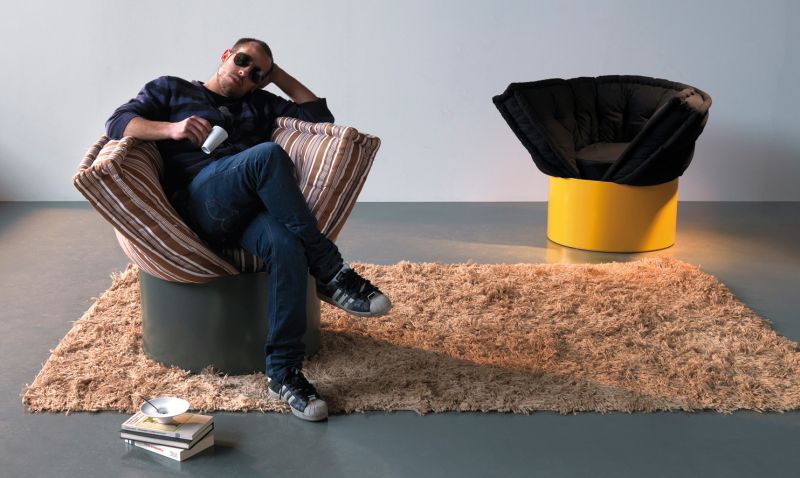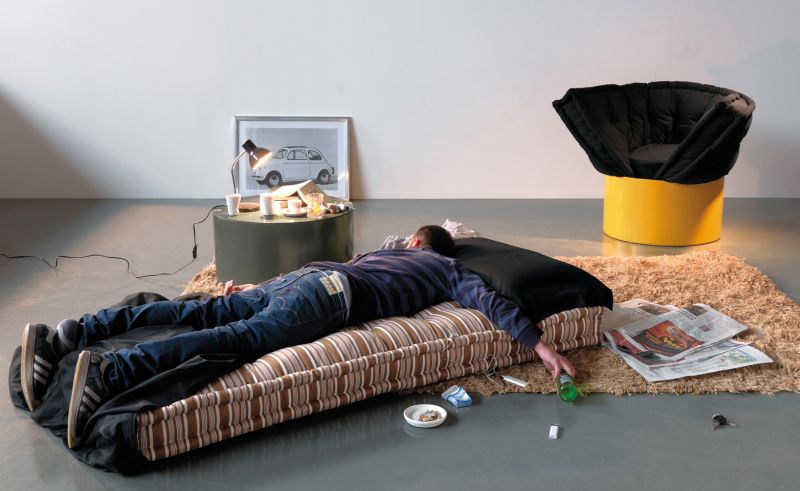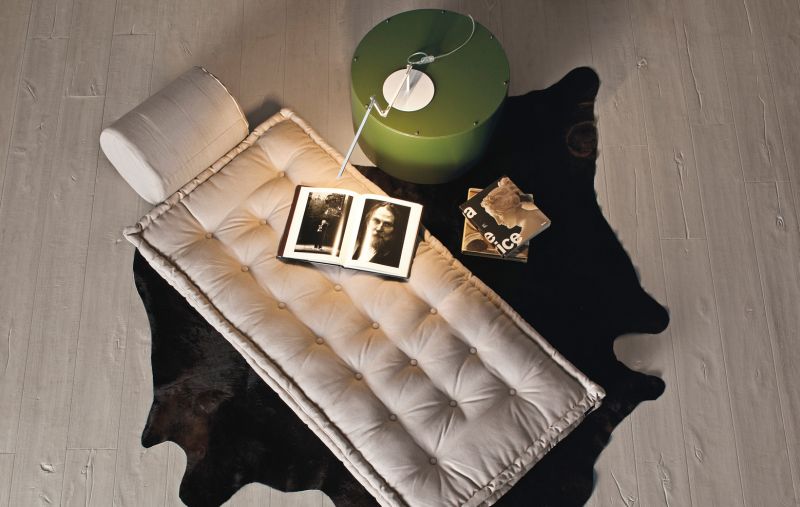 # Bubble Chair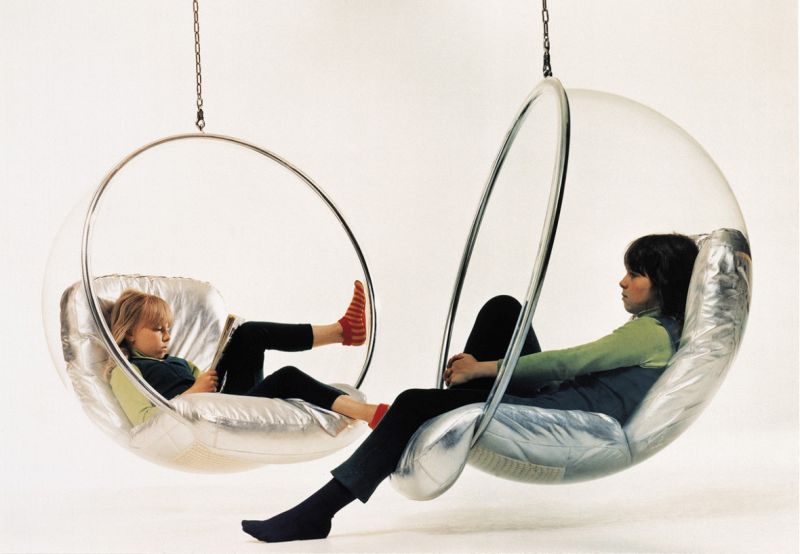 Every now and then we all want to get into our bubble, with complete seclusion from the outside world. So, why not get some introspection time in a Bubble Chair? As comfortable and cozy as it looks, a Bubble Chair can lull you into sleep within a few minutes – it's ideal for insomniacs and people who like to get cuddled while sleeping. Fact that the Bubble chair hangs from the ceiling makes it an even more alluring prospect.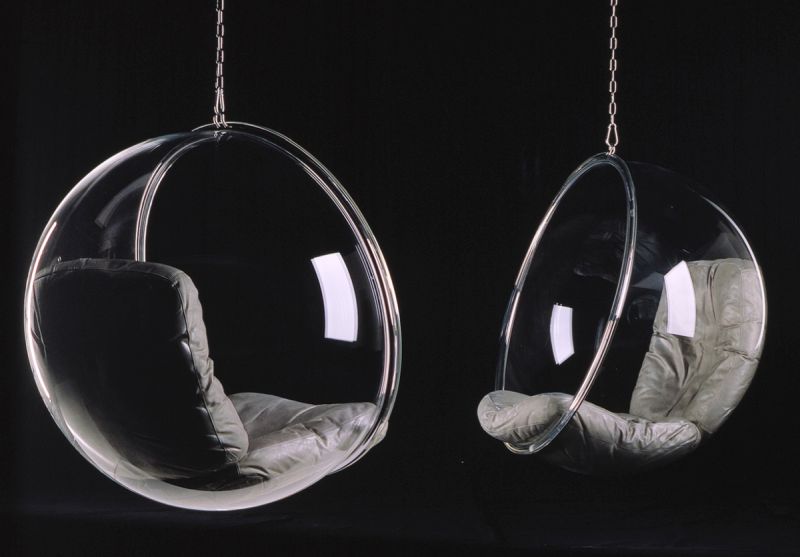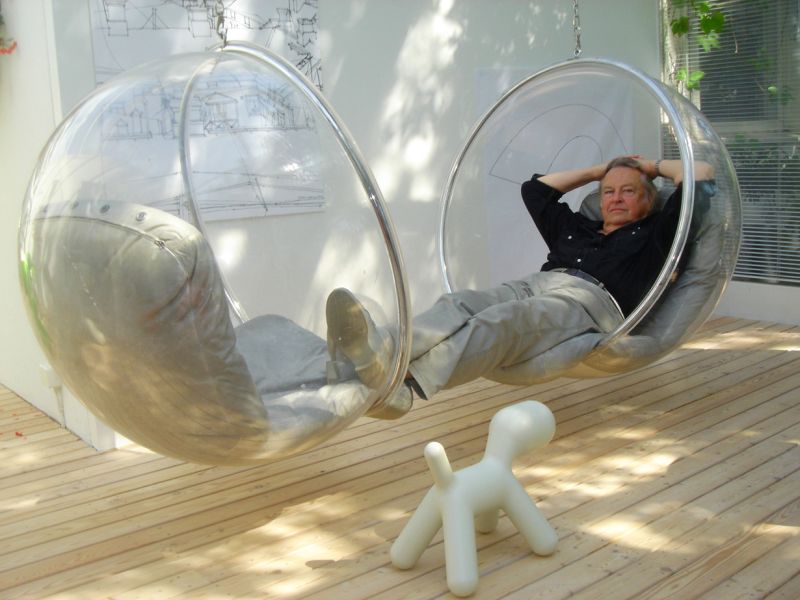 # Globe Garden Chair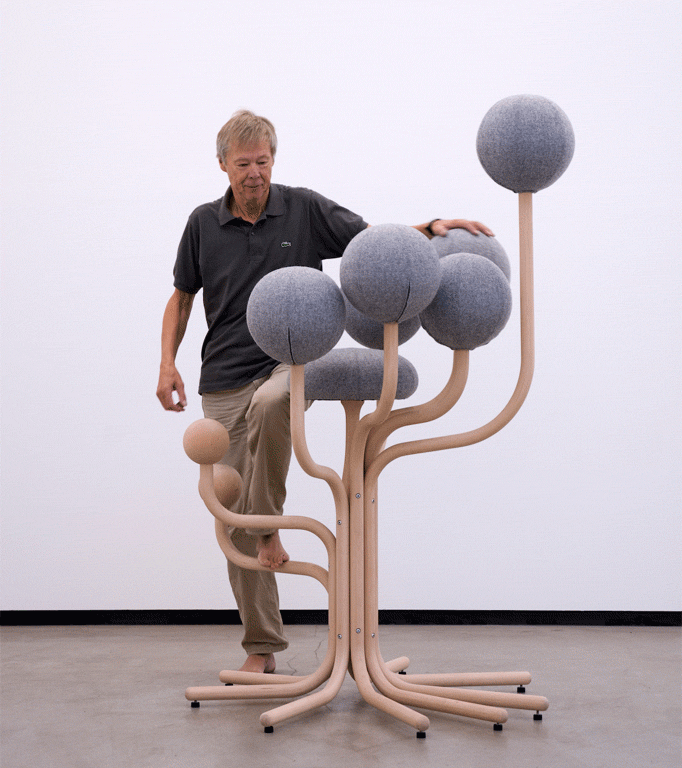 Visually the most intriguing chair design in this collection, Globe Garden chair by Peter Opsvik offers ergonomic sitting comfort. This chair looks like the branches of a tree which supports your body for relaxation. Just imagine this in your living room and you sitting on it and enjoying the super bowl on a lazy weekend.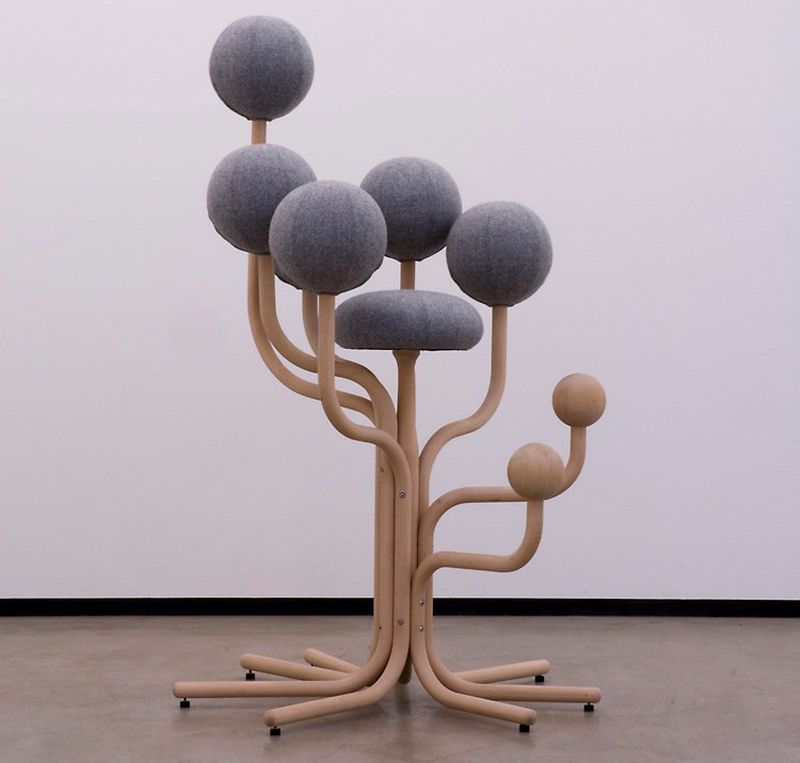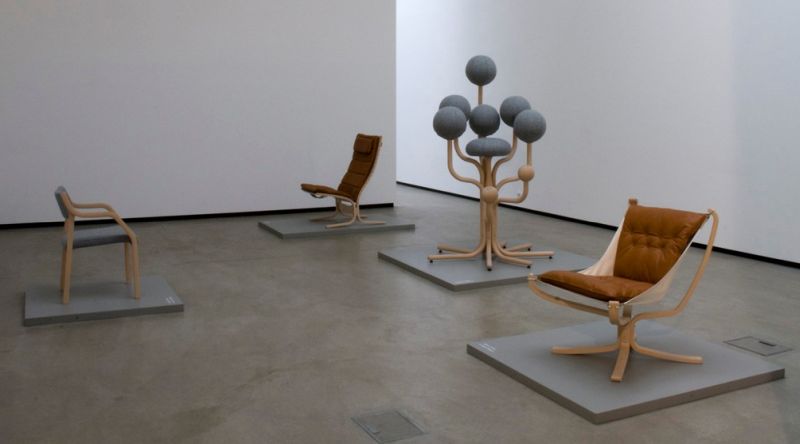 # Sink In Chair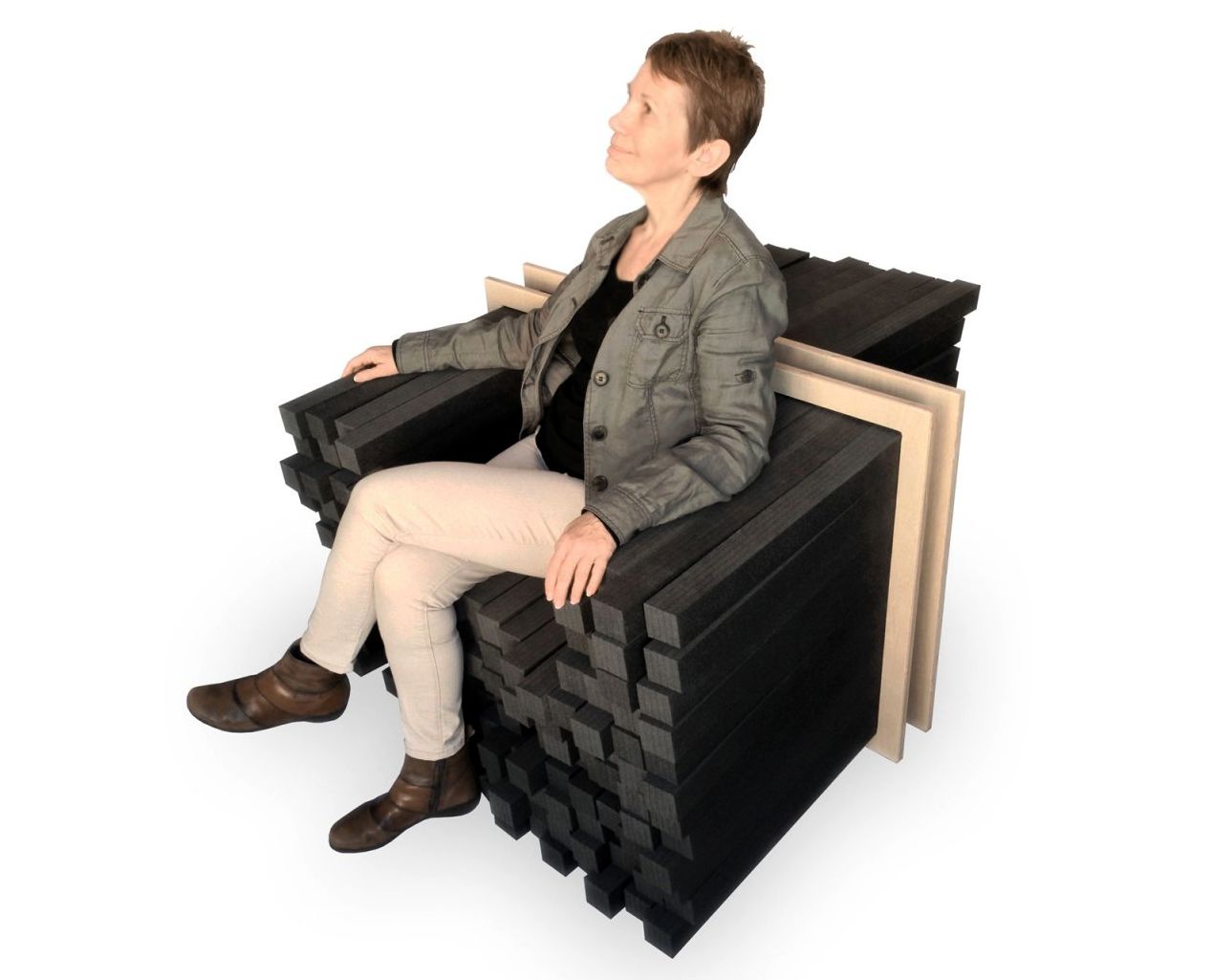 Giving a whole new complexion to chair design, the Sink In chair designed by Keren Shiker can be adjusted to any ergonomic position for maximum comfort. The individual foam pieces on the backrest and seating area can be adjusted according to the need of the user. This gives ultra-flexibility which comes handy for any kind of seating needs.
# Manet Chair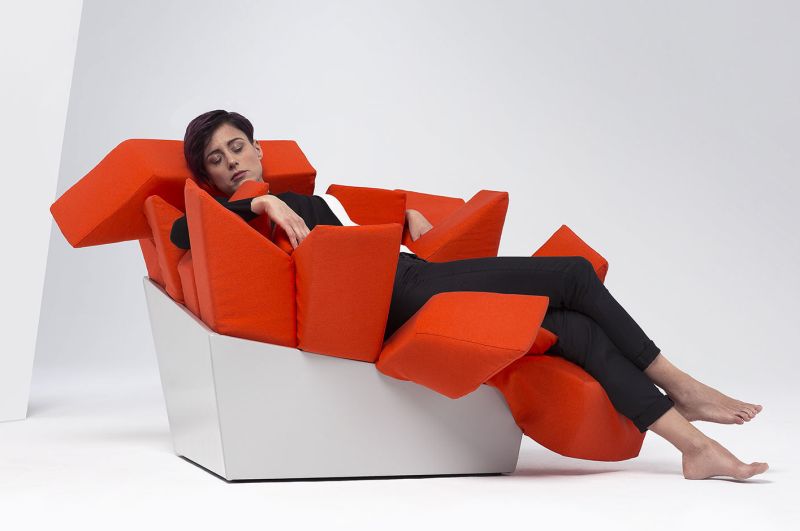 A chair that's actually a bed of cushions, this, gives you complete freedom to sit in any position you're comfortable in. Designed by Best Before 2065, the Manet armchair has many cushions which can be adjusted in any way. For example when in a lying or sitting position the cushions can be placed ergonomically depending on the user's requirement.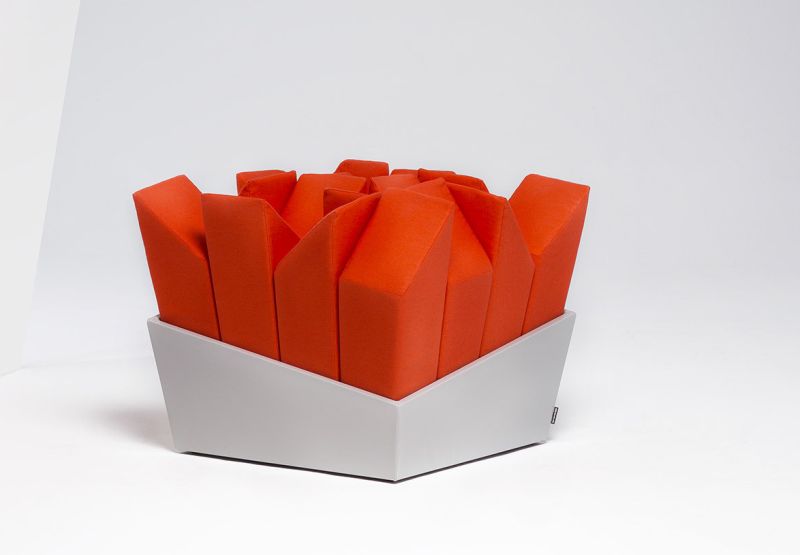 # Frame Chair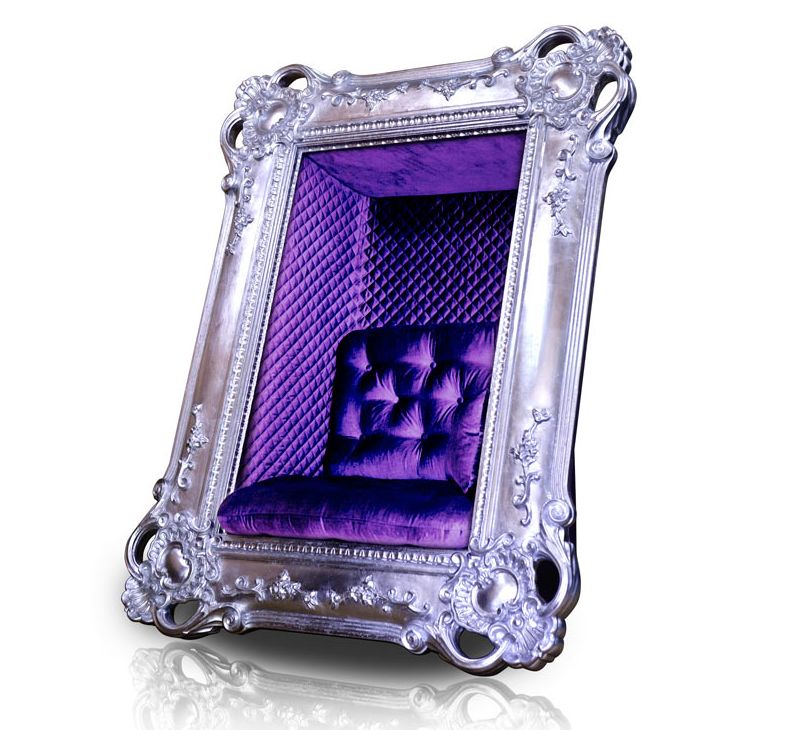 Frame Chair by Bulgarian architect George Slokoski is handcrafted designer furniture piece that is visually eye-catchy. You actually sit inside a huge frame which encapsulates the comfy chair. Available in golden and silver frames, this chair is destined to add flair and personality to your interiors.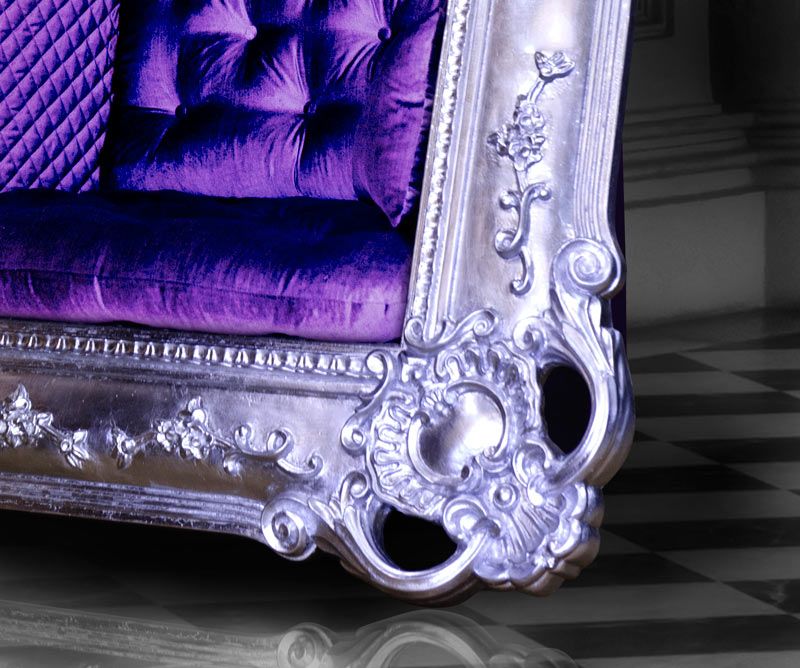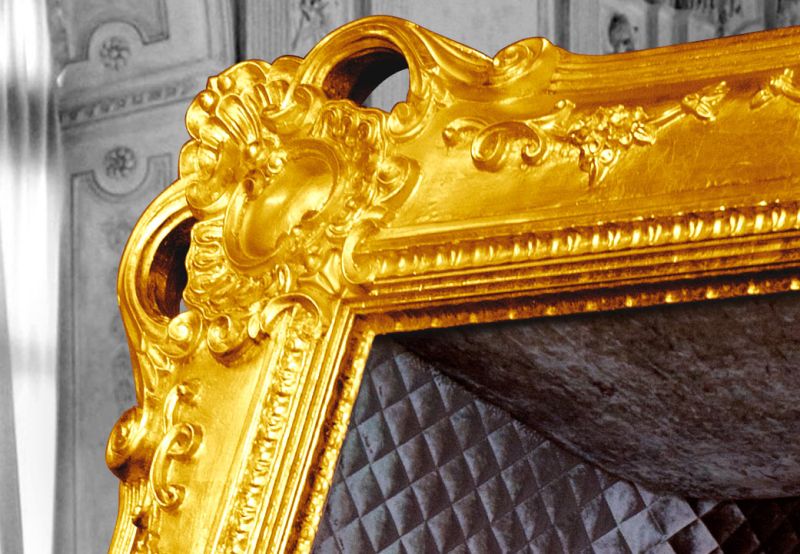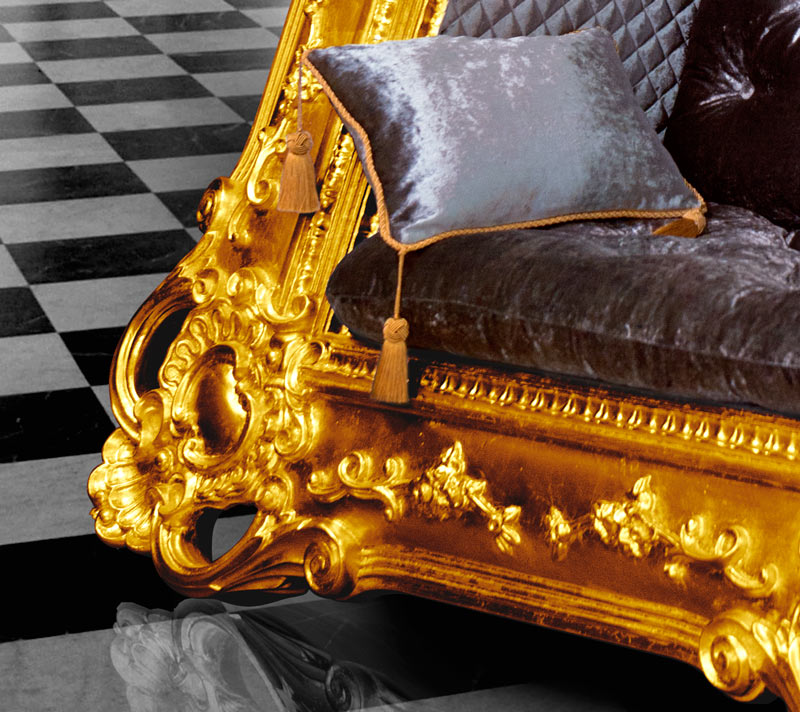 # Flapps Folding Chair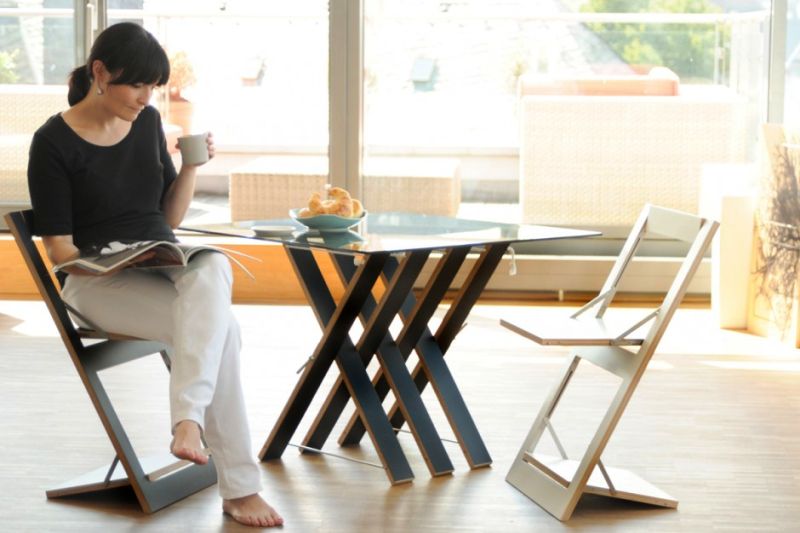 Another minimalist chair design that serves the intended purpose of modern interiors, the Flapps chair designed by Malte Grieb is a purposeful furniture piece fit for any kind of home. Just like the Ollie Chair, it too has a simplistic design which is easy to open and close. Pretty handy for space saving, and portability, isn't it?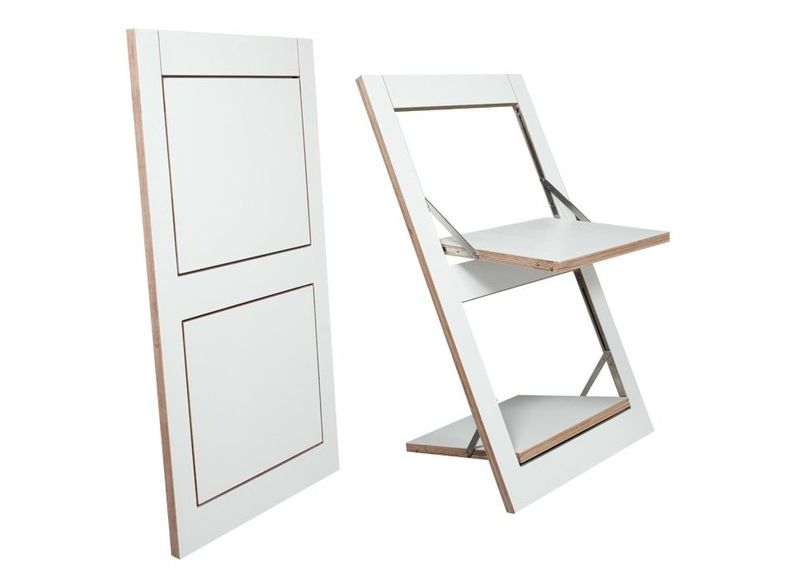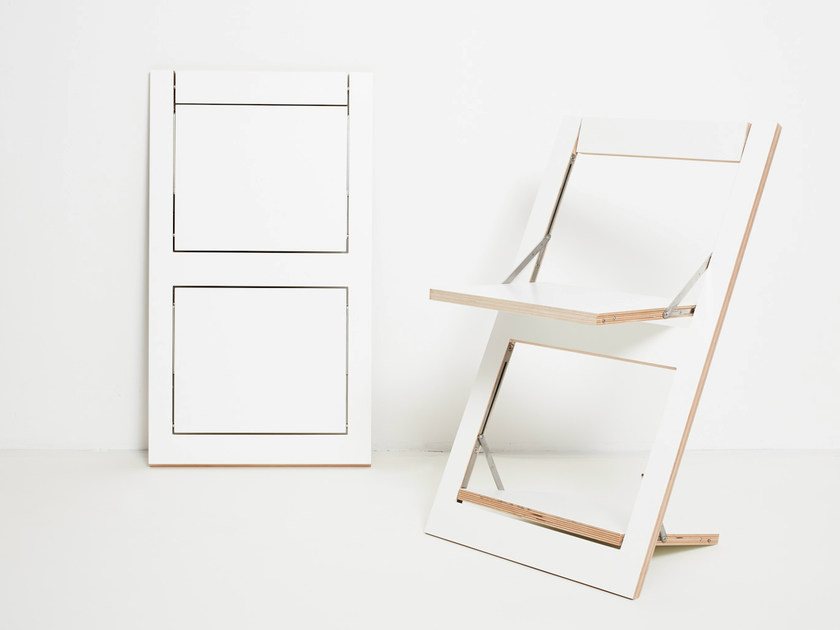 # Eames Plastic Armchair RAR
The rocking chair has always captured designers imagination, and has been a mainstay of every home's seating area. This plastic rocking armchair is yet another example of clever rocking chair designs that is bound to make eyes trun in your study or living area, wherever you choose to put it. Designed by Vitra, this is dubbed as RAR (Rocking Armchair Rod Base), and it is a plastic chair with rocking shoes. Adapting the rocking motion of a classic rocking chair, RAR would go very well with your modern home furnishing.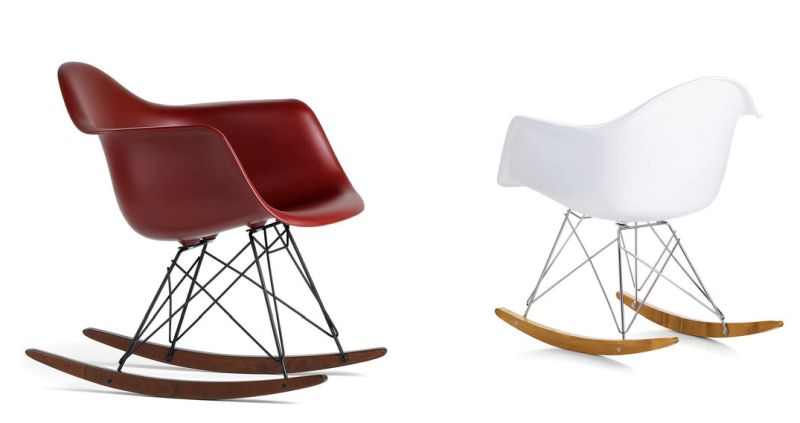 # Rising Shell Chair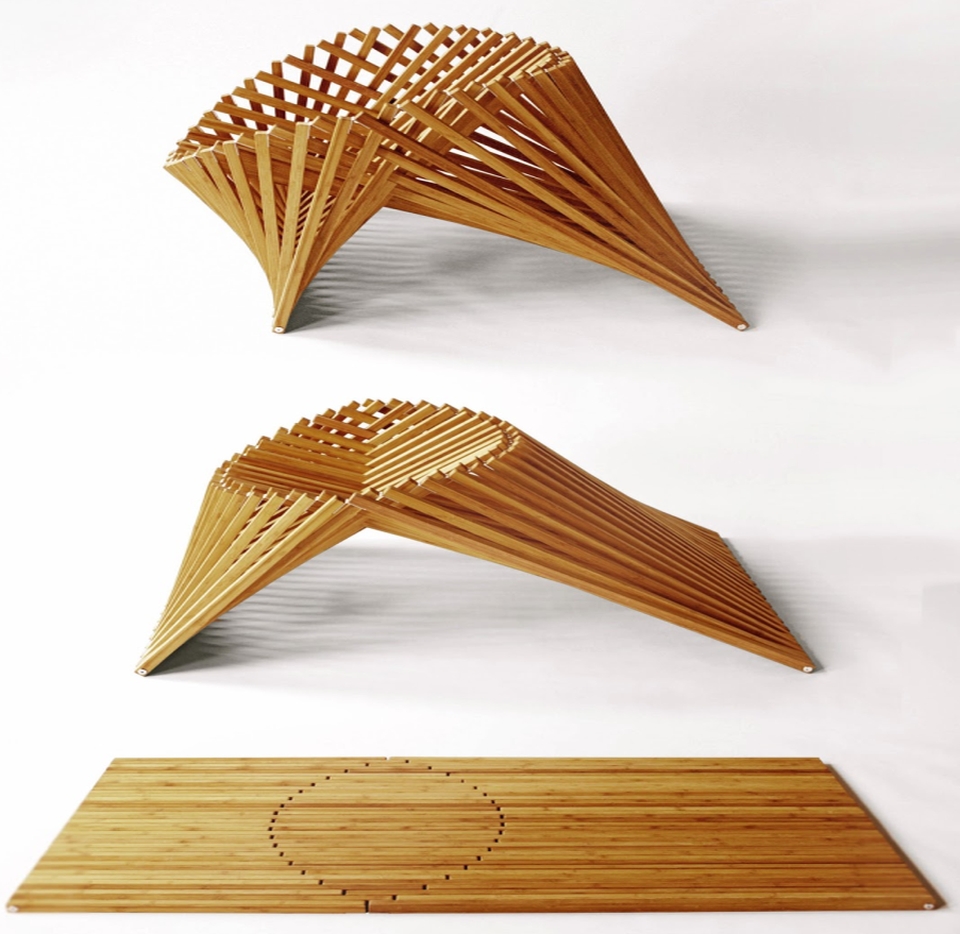 This is another sitting unit which redefines furniture design by incorporating space-saving features. In one minute the Rising Shell chair is a flat piece of board, and the very next minute it turns into an exquisite chair perfect for your living room. This bamboo chair designed by Robert Van Embricqs is inspired by a fan's opening mechanism, making it an exquisite creation.
# Suitcase Chair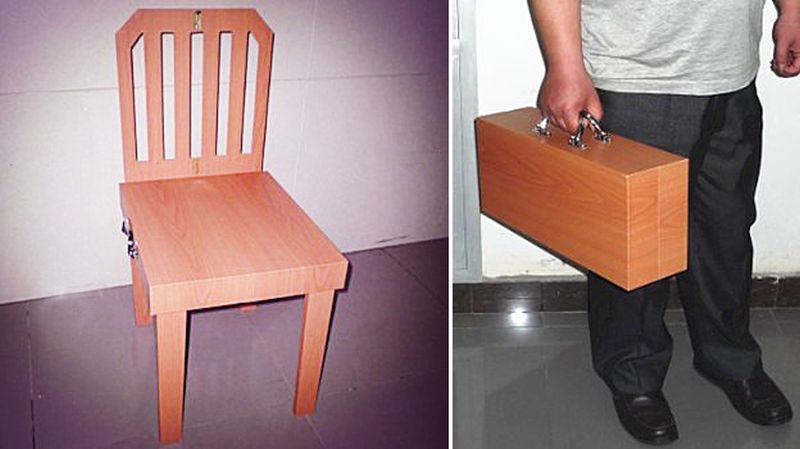 A chair that you can carry around with you like a suitcase, yes this is exactly what the Suitcase Chair boasts of. An ordinary looking chair, this furniture piece folds into a compact briefcase like form factor in the blink of an eye. In fact, it is designed by a Chinese magician to use as a magic prop. However, this foldable chair can be used in your home as a piece of space-saving furniture too.
# Lou Lou Ghost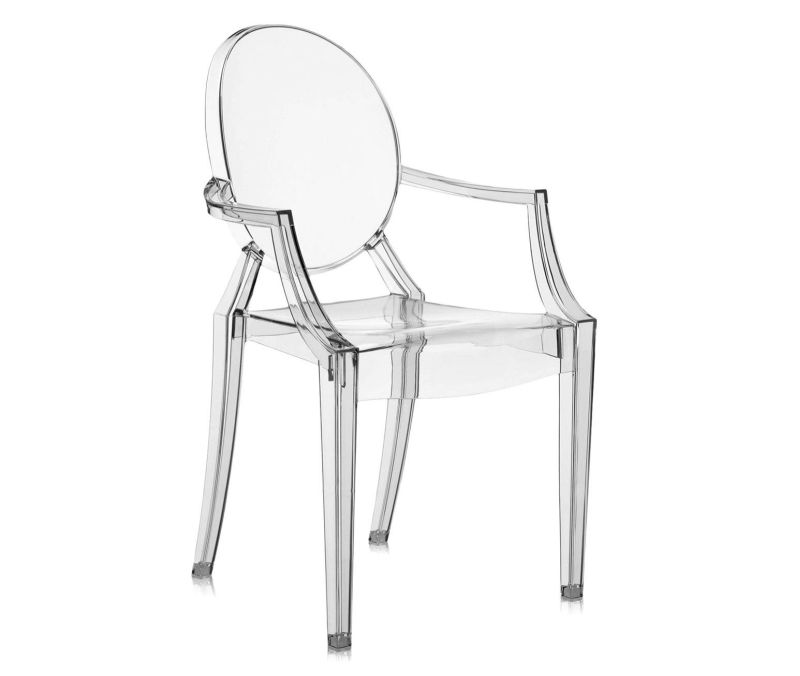 Apparently invisible, this chair dubbed Lou Lou Ghost chair by Phillipe Start is what an interior with disguise would want. If you like subtle furniture with an edge, this is perhaps what should be at the pinnacle of that list. The chair would go very well with any kind of transparent furniture or interiors or even gel well with the high-end furniture you have stocked at home.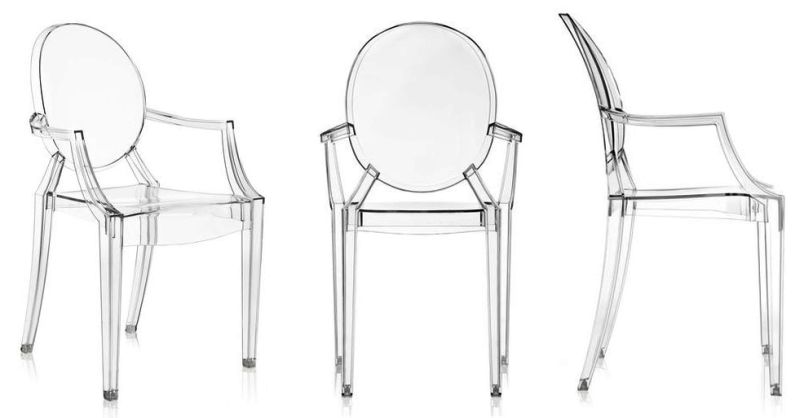 # Lula Dot garden chair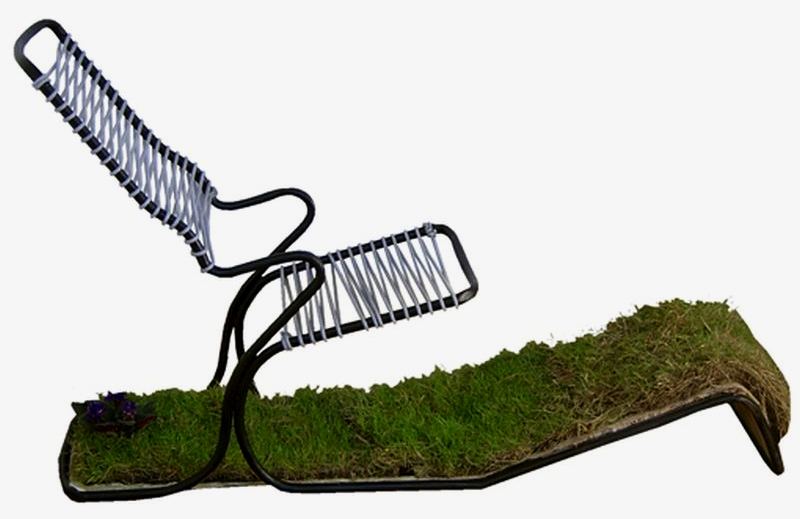 For those who love nature, an armchair with grass at your feet is an ideal choice. This is Lula Dot garden chair which has grass laid on a fiberglass platform attached to the base of the chair. Even in the living room, this makes you feel as if you're relaxing in a garden with grass embracing your feet.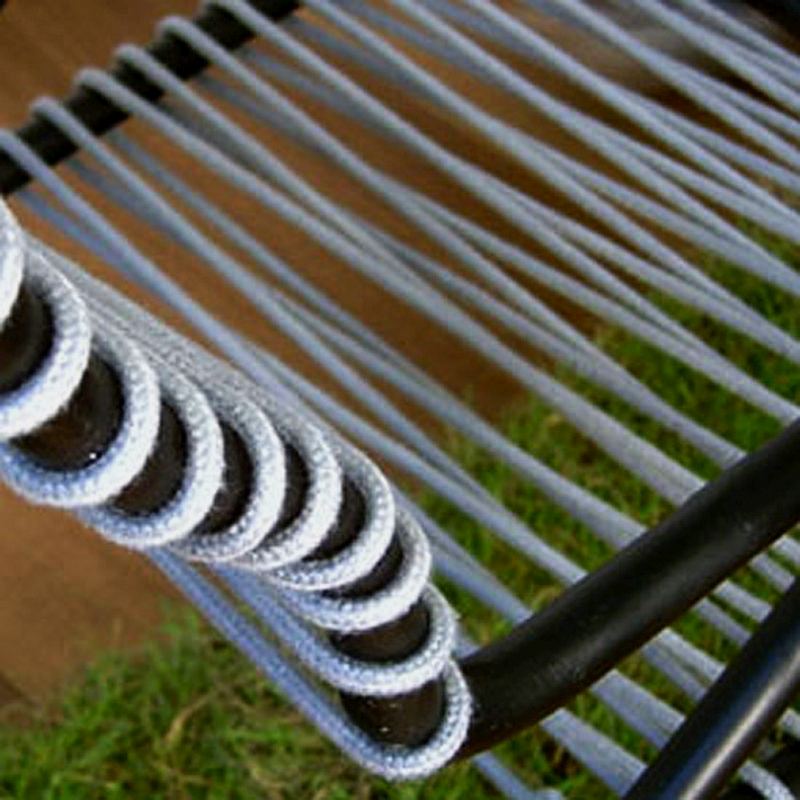 # Sensei Transforming Chairs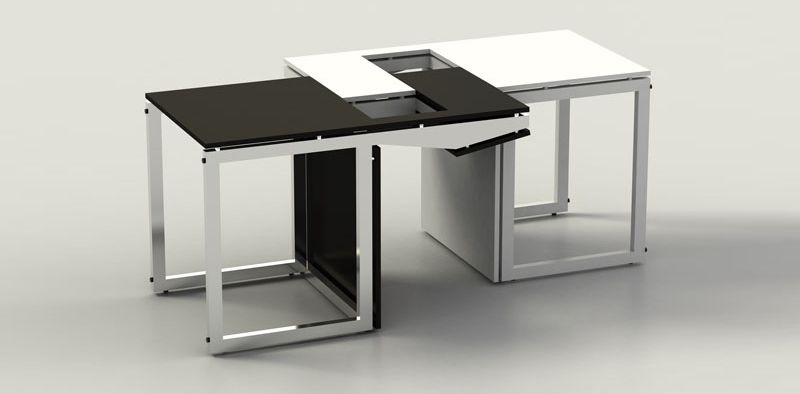 Here we are talking about a pair of chairs which transform into a coffee table and with its monochrome finish goes very well with the demands of modern apartment living. The back of these two chairs join to form a coffee table. This multi-functionality gives this chair an edge when we talk about modern furniture design which is high on space-saving.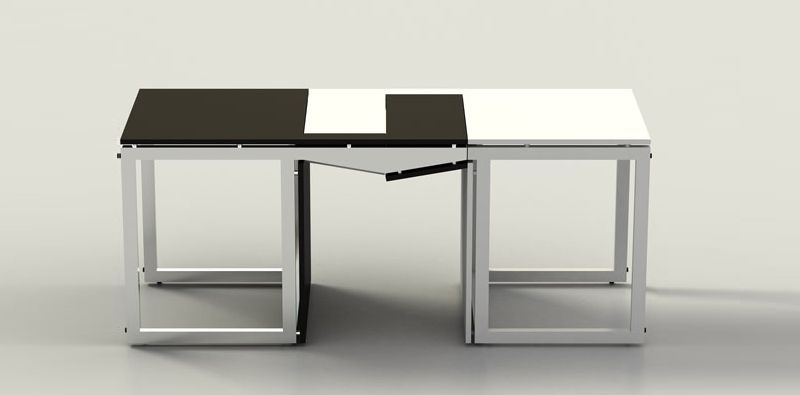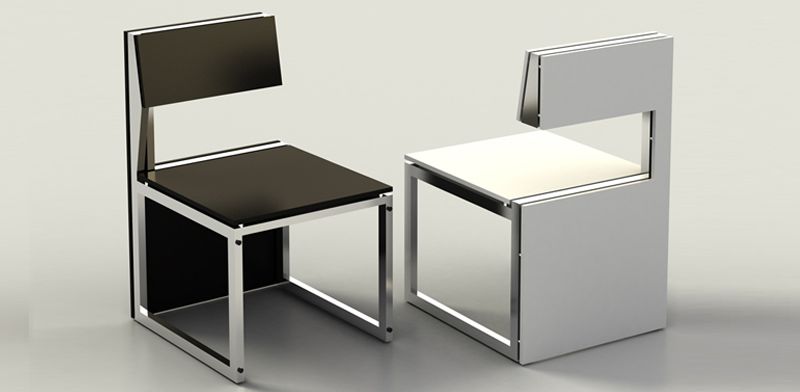 # Murakami Chair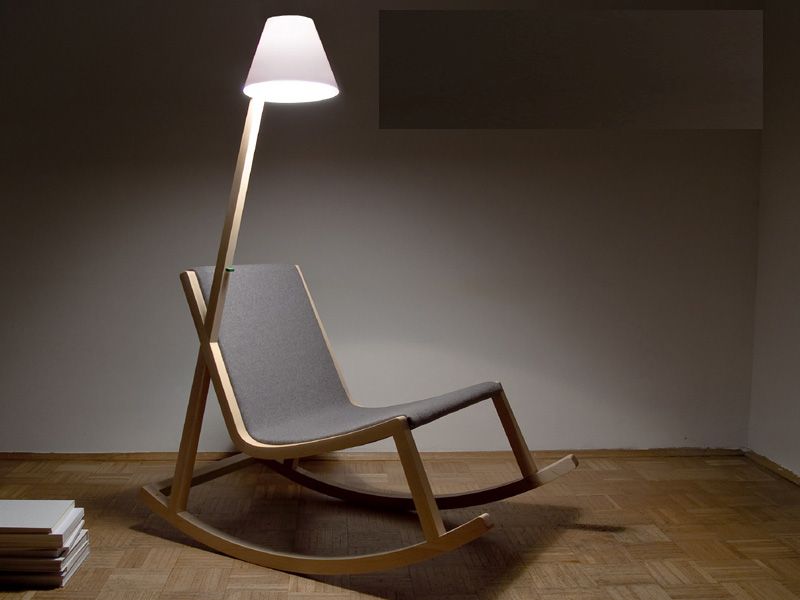 A rocking chair that generates energy from with back and forth rocking motion. Yes, you heard that right. The Murakami Chair by Rochus Jacob generates energy to light-up the integrated OLED lamp. There is a battery which stores energy generated by the rocking motion and uses it to light up the lamp. Indeed a pretty ingenious idea for a chair.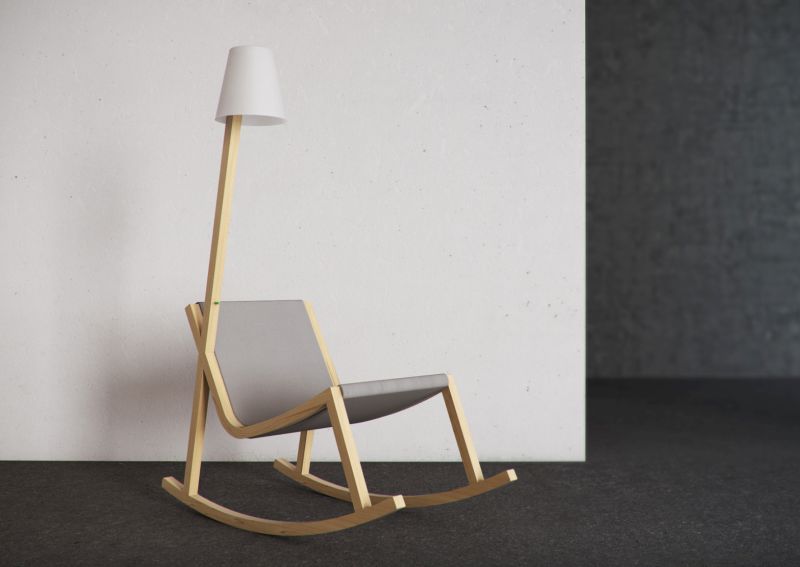 # Him & Her Chair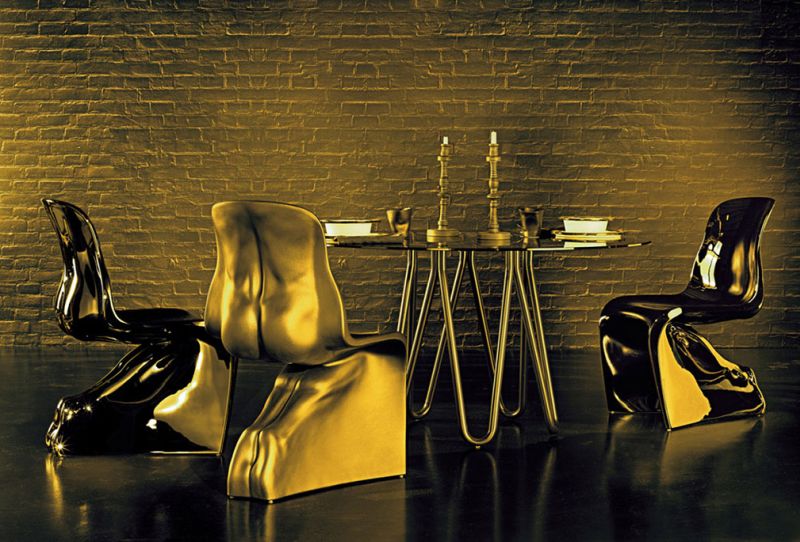 When we talk about ergonomic chair designs, the first thing that comes to the mind is comfort – and comfort will surely be most in a chair that takes shape of your body. The Him & Her chair designed by Fabio Novembre for Casamania literally takes the shape of the human body as it is molded from a 3D scan of 2D plaster sculptures in two different finishes – matte polyethylene or dyed rotation molded in polished polyethylene. In fact, the chair is shaped like a human from the rear!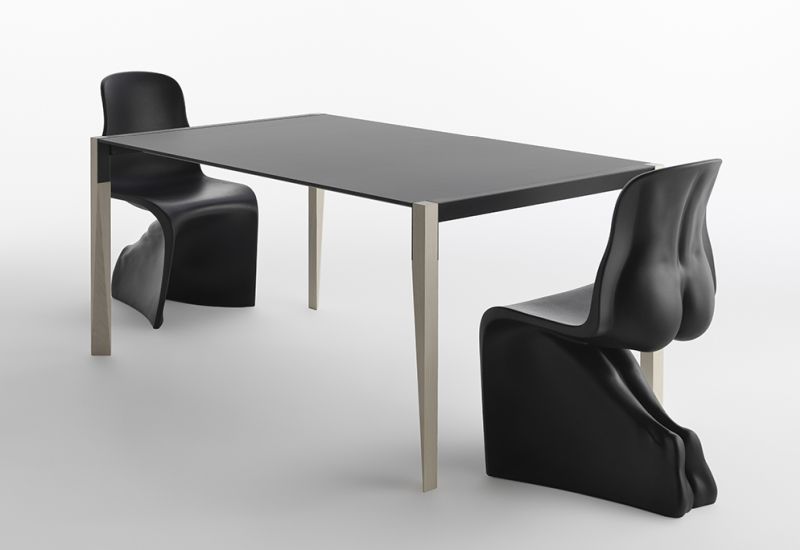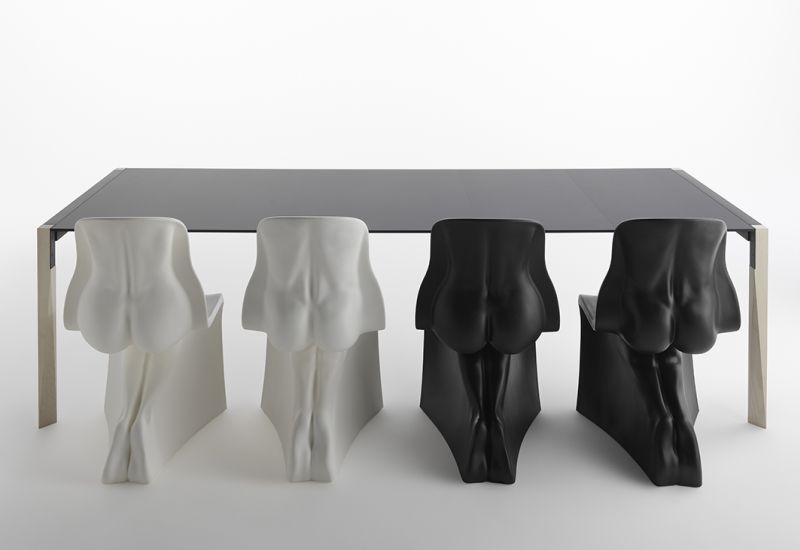 # Bookchair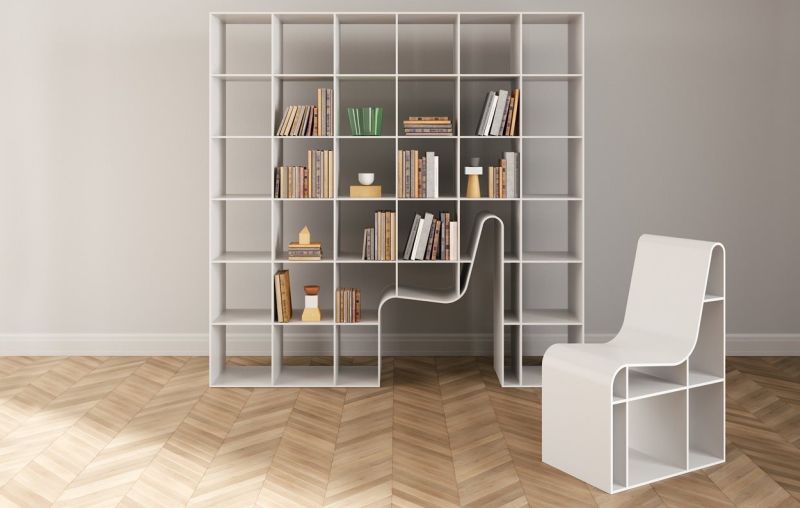 Fusing unique architectural design and the shape of the human body, the Bookchair by Sou Fujimoto is something out of the box. It's, in fact, a bookshelf with a chair which fits right into the design, and when the user wants to sit and read, the chair can simply be pulled out. Just like the piece of a jigsaw puzzle, Bookchair fits seamlessly into the bookshelf.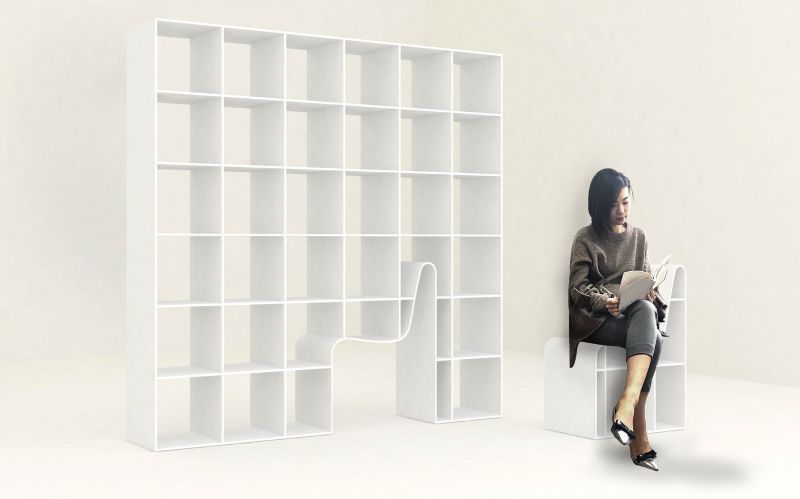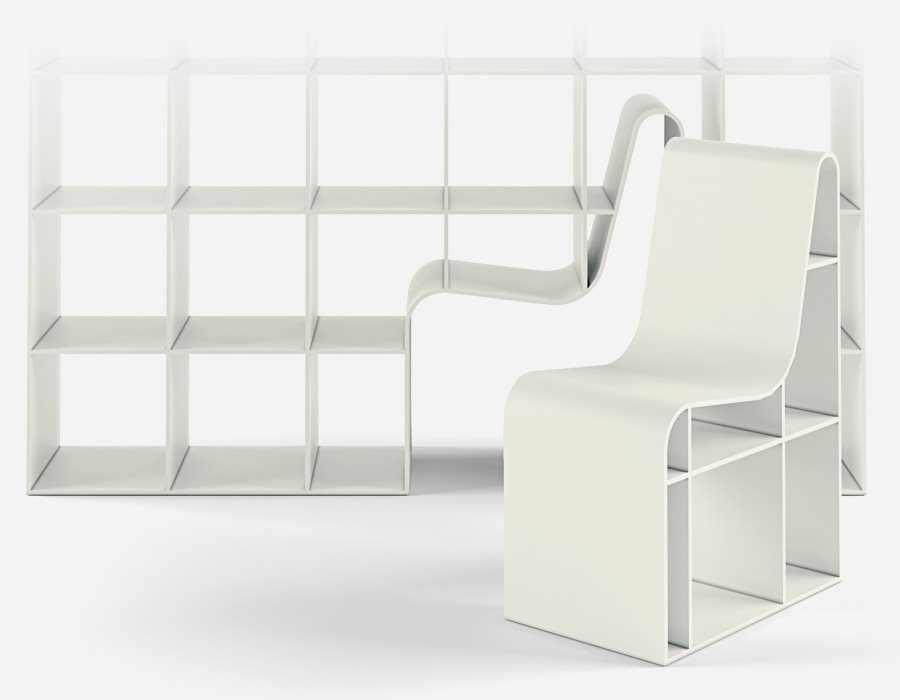 # Prism Glass Chair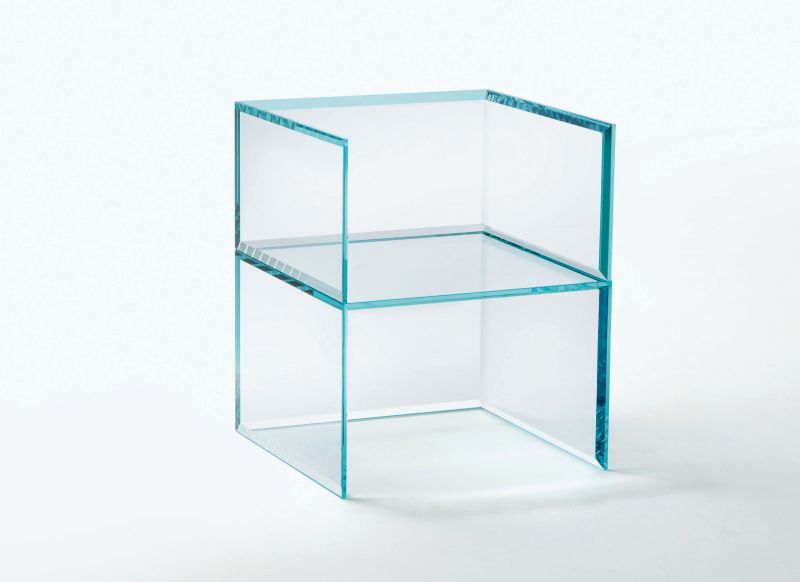 Italian design firm Glasitalia commissioned Japanese designer Tokujin Yoshioka to come up with the Prism Glass Chair, demonstrating the unique craftsmanship to bring about a sparkling effect. The chair is made from 19 mm transparent glass which might seem vulnerable to heavyweight but actually is quite robust. Chamfered edges of the chair are cut in such a way that when light passes through, it creates a prism effect. It's a chair that uses the refraction phenomenon to lend a unique look to an already eye-catchy design.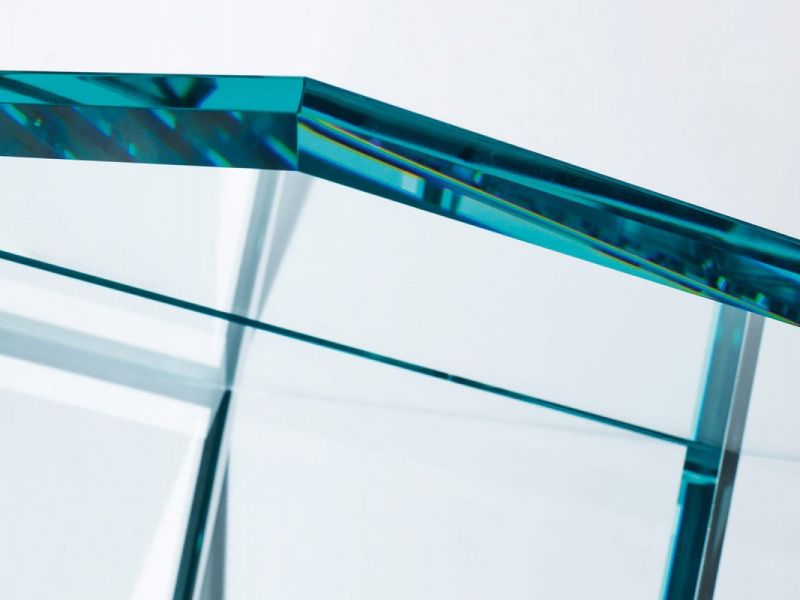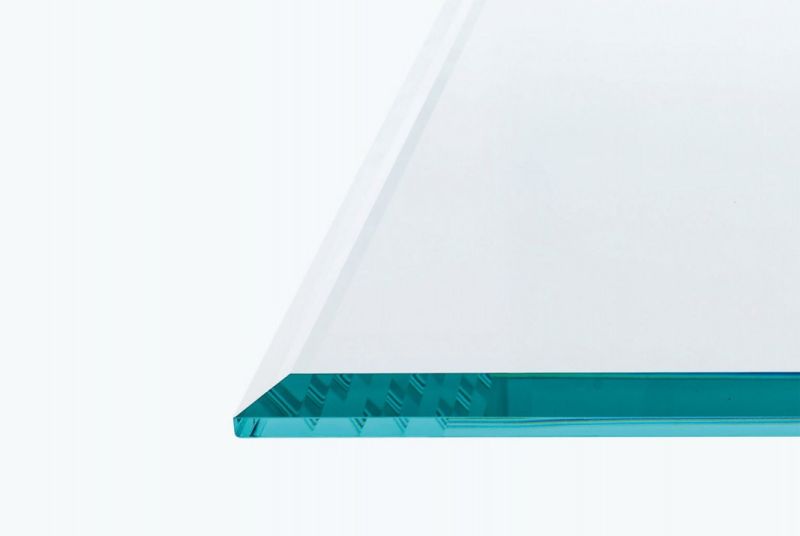 # Stone Chair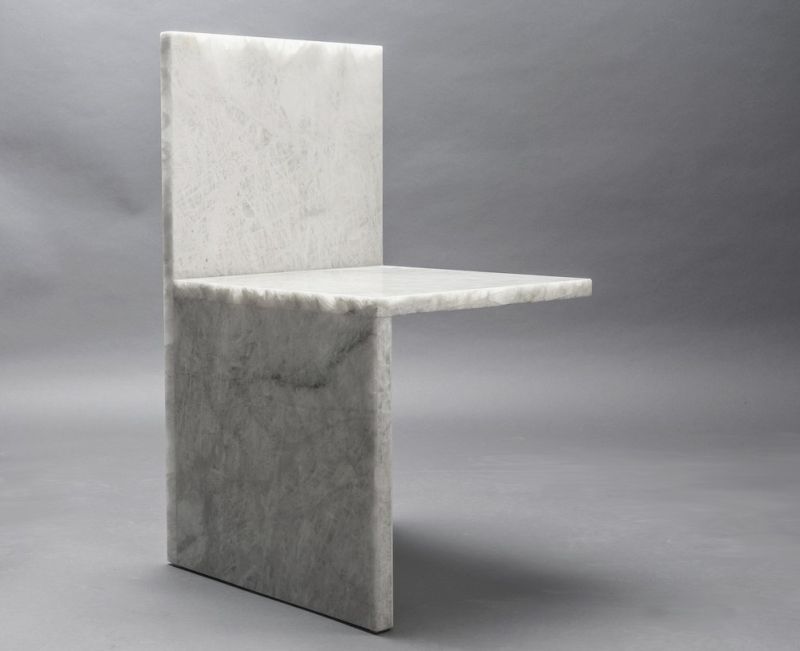 With the aim to make sitting a conscious experience, "And Here I Sit" is a unique chair made from pure marble. Carrying a visual anomaly, the marble chair is timeless, elegant furniture piece tailor-made for interiors which don't shy away from the bold use of modern furniture.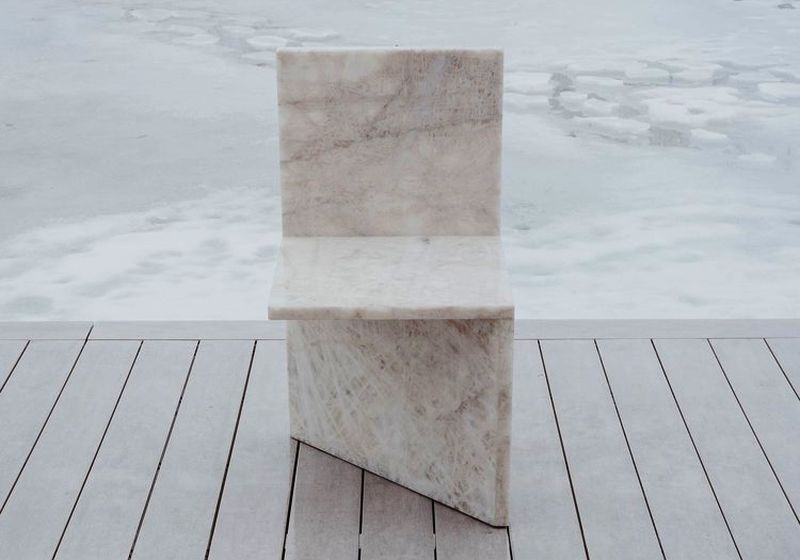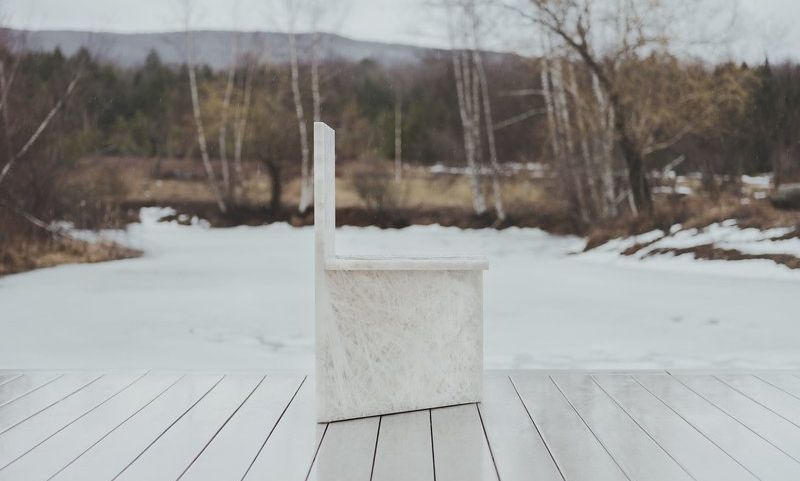 # Mobel Chair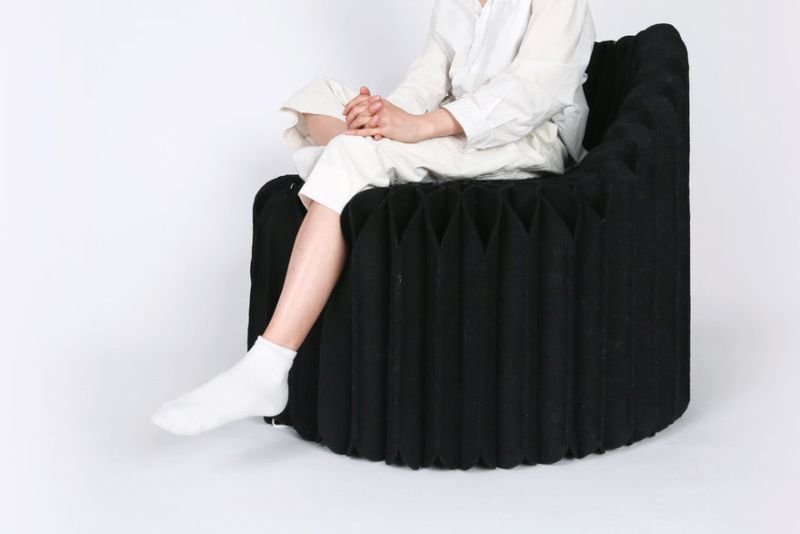 Designed by Tianyi Shi and Max Hampton-Fischer, Mobel is a clever chair that can be folded into size of a suitcase for easy transportation. It is made from felt layered in a honeycomb pattern, with buttons to fold it down as a suitcase.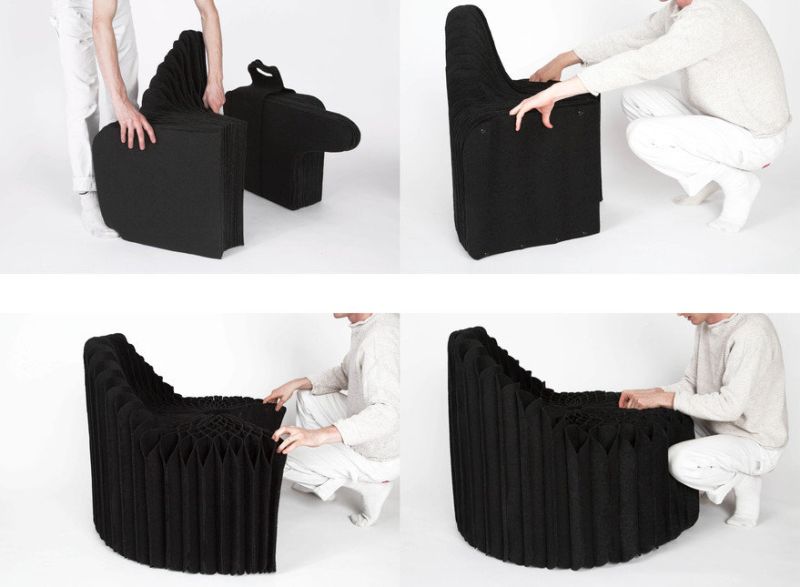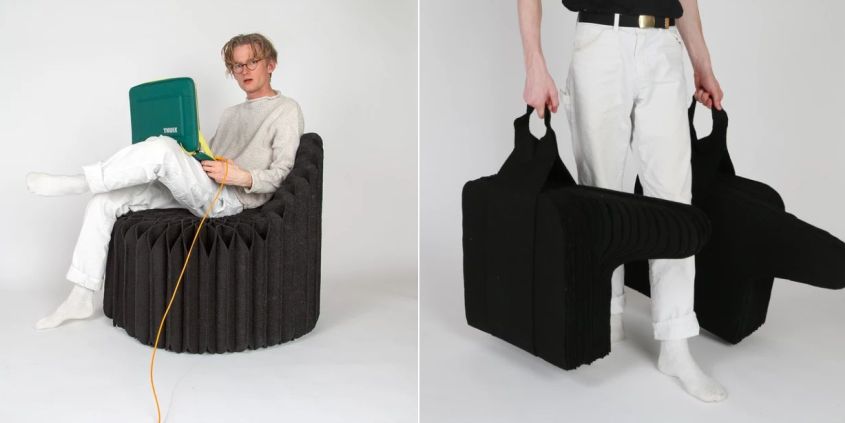 # Pick Chair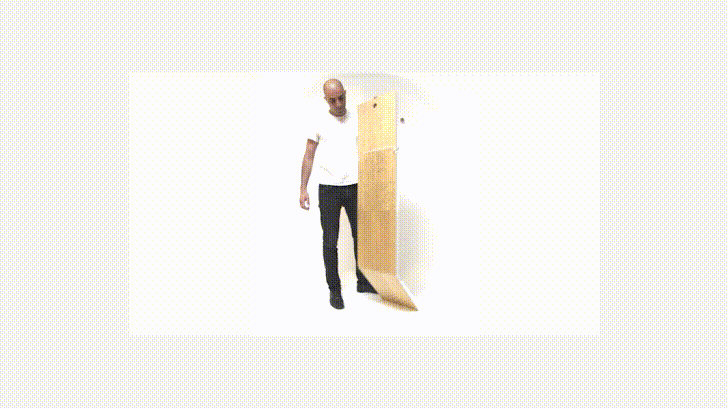 Don't have much floor space in your apartment; the Pick chair by Dror might be a cool option for you. With movable joints and hinged metal framework comprising of four panels, it can be hung on a wall when not in use. There are magnificent color choices, which make it possible to display it like a wall art.