Designers from around the world try to recreate the everyday objects in an extraordinary way. Just like this Lazy Basketball Chair that adds a sporty touch to your room. This piece of furniture is created by Italian designer Emanuele Magini for a very niche look to your indoor space. The chair design is a simple metal seating structure with an extended backrest made of synthetic net, which leads to a colorful basket or hoop.
If you love playing basketball, this unique chair design will never leave you bored at home alone or with pals. You can always shoot some hoops at home anytime you want.
The Lazy Basketball Chair is not the first time that the designer has mingled sports with furniture and conceived a sporty piece. He has been crafting different furniture pieces for Campeggi using his athletic mind. The metallic structure of the chair is painted white with red or yellow colored net and it measures 222 cm high, 60 cm wide and 64 cm deep.
It is one of a kind furniture piece that brings the game of basketball off the court, and into your home. It also makes a perfect gift for a friend who is a huge fan of the sport. Apparently, this extraordinary chair was also exhibited at the Milan Furniture Fair last year.
You can buy it for £676 or $1150.55.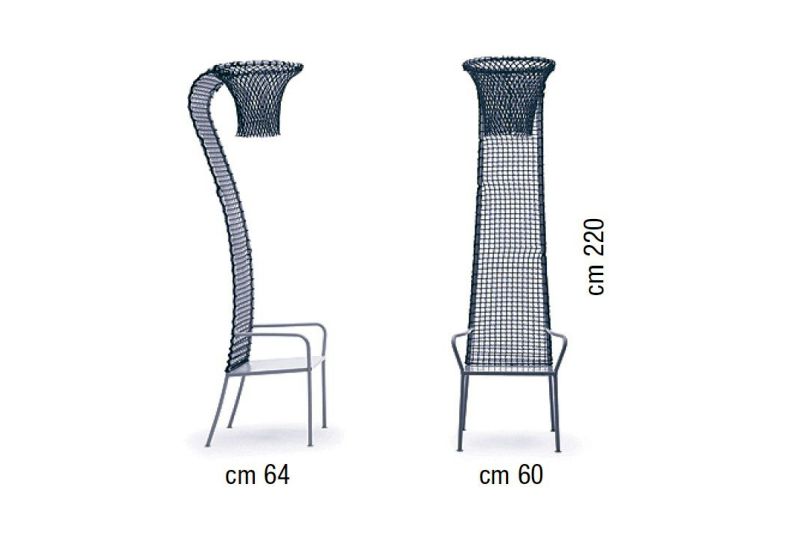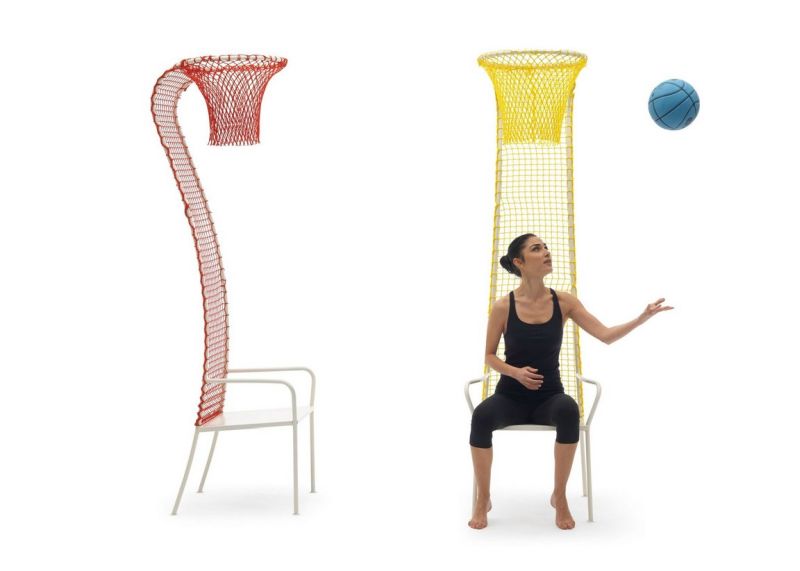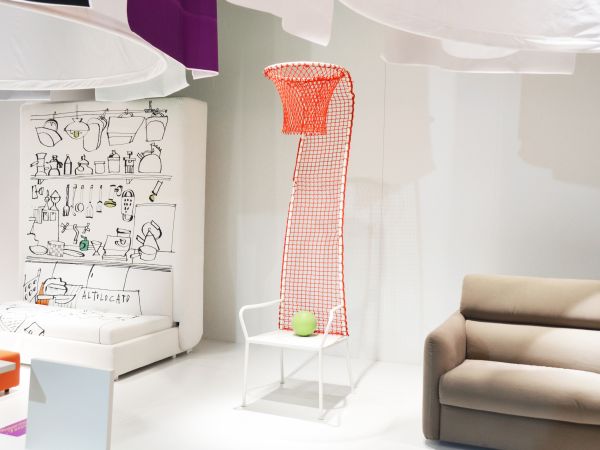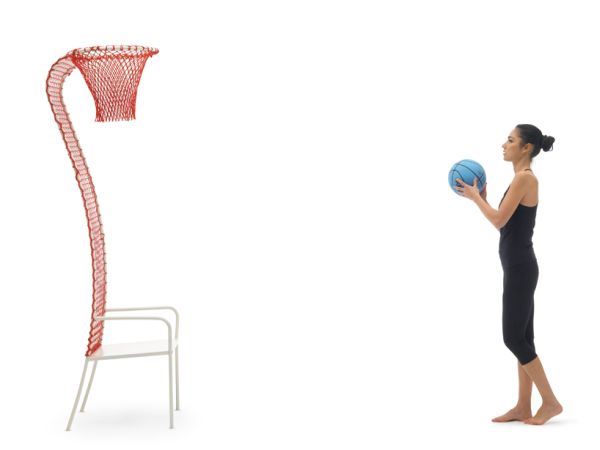 Via: Ifitshipitshere