Demand of folding, space-saving furniture keep increasing as the number of small houses is also expanding rapidly. Such transforming furniture is not only multipurpose but also helps to maximize the available space. Living up to the concept, New York-based company Rock Paper Robot has unveiled its latest line of Ollie furniture at the International Contemporary Furniture Fair 2015.
It's the same company that came up with Float Table design to add contemporary touch into any living space. This time their new furniture collection is able to disappear in few seconds, when not in use. The Ollie table is made from sturdy, lightweight aluminum and comes in a flat customizable layout. It is designed to be mounted on a wall and can be rolled out for use. When not required, it can be folded back to rest vertically against the wall.
Likewise, the Ollie chairs also come with a flat framework. These chairs have a proprietary mechanism with internal spring hinges to pop-up the seat. It can easily hold up to 300 pounds and folds flat to about an inch thick. Due to its extremely thin folded layout, you can easily store it away under a bed or closet. Ollie transformable furniture pieces are perfect for tiny apartments with limited space. The Ollie collection is scheduled to hit the market in October 2015.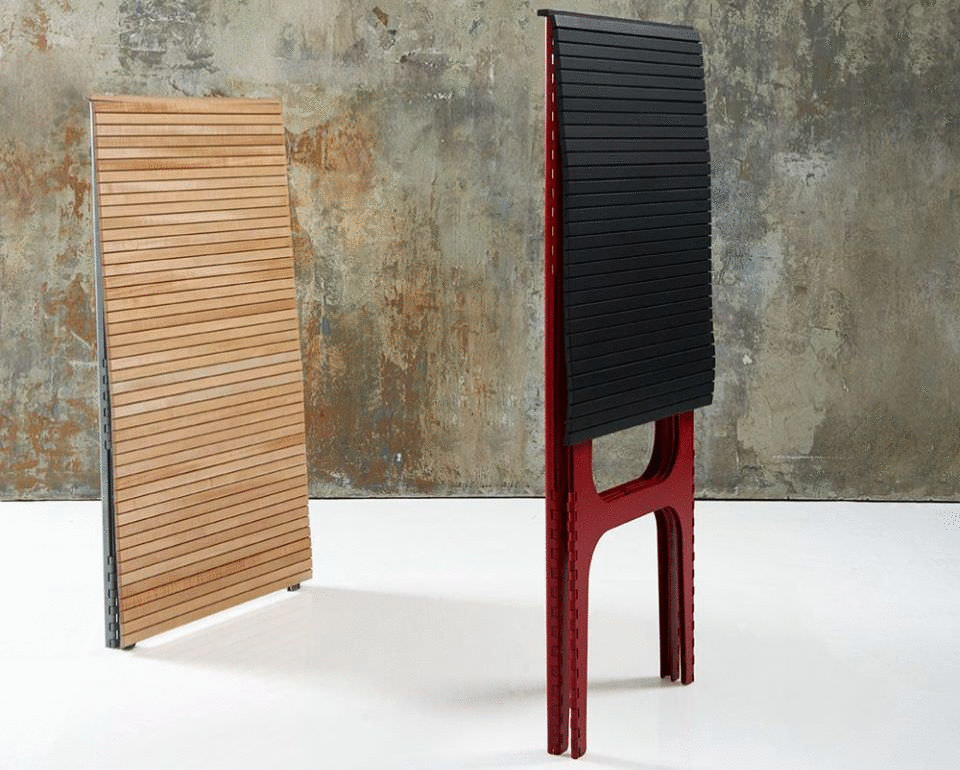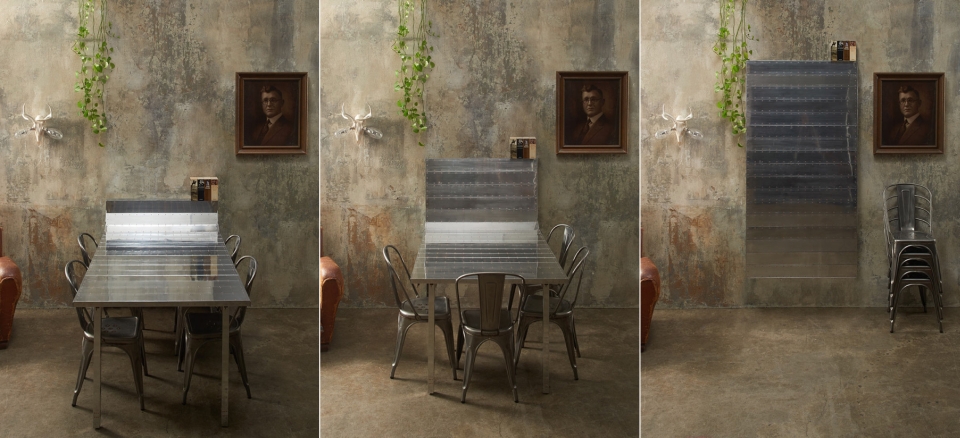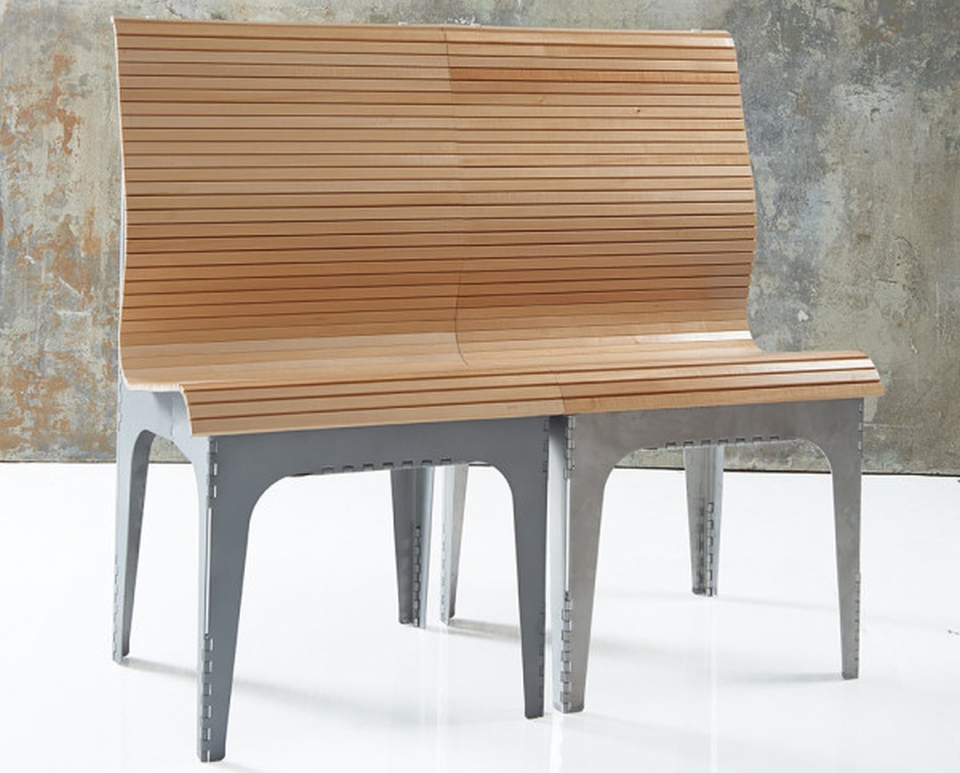 Credit: ScienceAlert