Advancement in technology has made it possible for us to wear things we often have to carry in hands or backpack. We've seen plenty of innovations in wearable tech, including the Apple Watch, Oculus Rift and sensor-enabled clothing to track heart rate and different physical activities for health and wellbeing. Wearable furniture is another great idea that derives inspiration from the exoskeleton to augment mobility of the wearer. This idea is useful for the manufacturing industry where people have to stand or crouch for long hours.
Though chairs are considered stationary furnishings, a couple of companies have come up with the idea of a wearable chair that can be worn on the body or carried along anywhere. Most of them are based on the idea of exoskeletons to provide a comfortable seat anytime, anywhere.
Here are some good examples of this trending technology which will change the way we relax in places where there is no place to sit.
Chairless Chair by Noonee
The Swiss startup Sapetti, in collaboration with Zuhlke, has designed the Chairless Chair for the German start-up Noonee. This wearable exoskeleton chair allows the wearer to sit anywhere. Primarily designed for manufacturing environments, the chair is useful for workers standing for long hours in a day. The height of the seating position can be adjusted as per individual needs. It weighs about 3.3 Kg and has the maximum load capacity of 130 Kg. It's made of engineering plastics like polyamide to ensure less weight and durability.
Noonee closely worked with the employees of famous auto companies Audi, Seat, Skoda, Daimler, BMW and Renault to understand the needs of workers on the factory floor.
Price: $4,360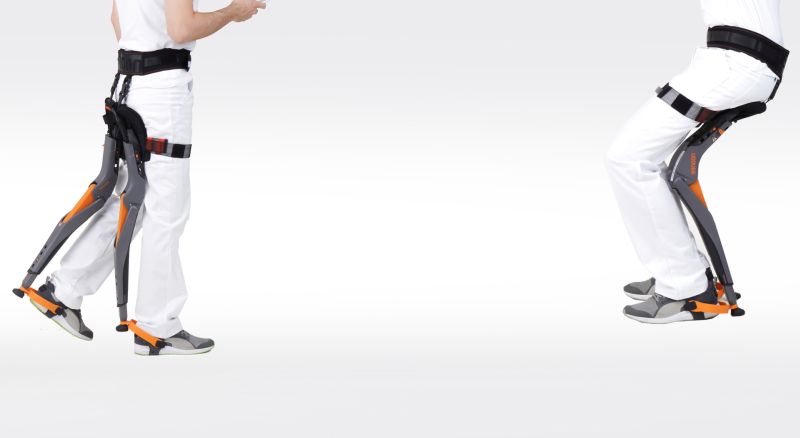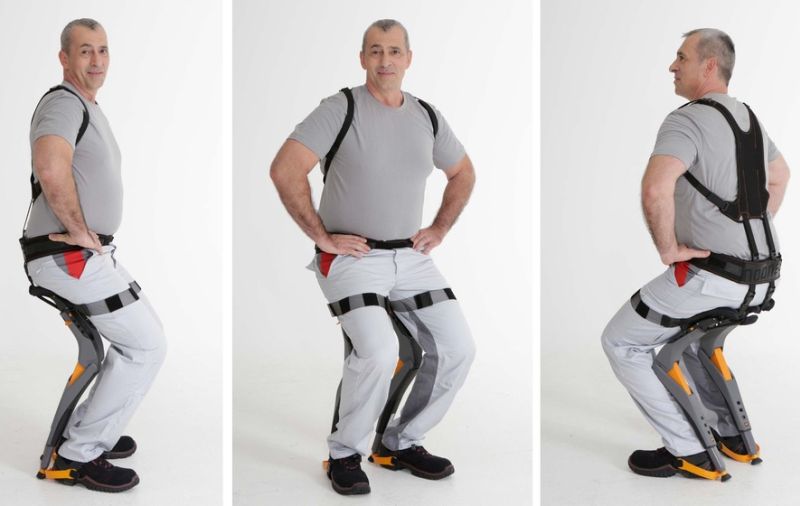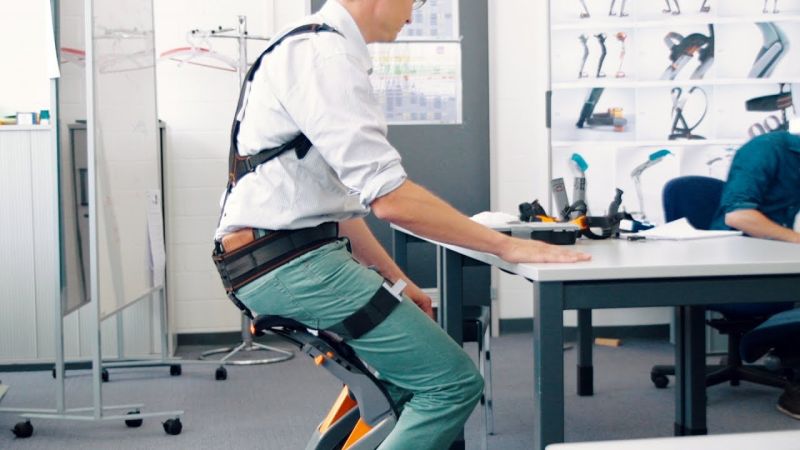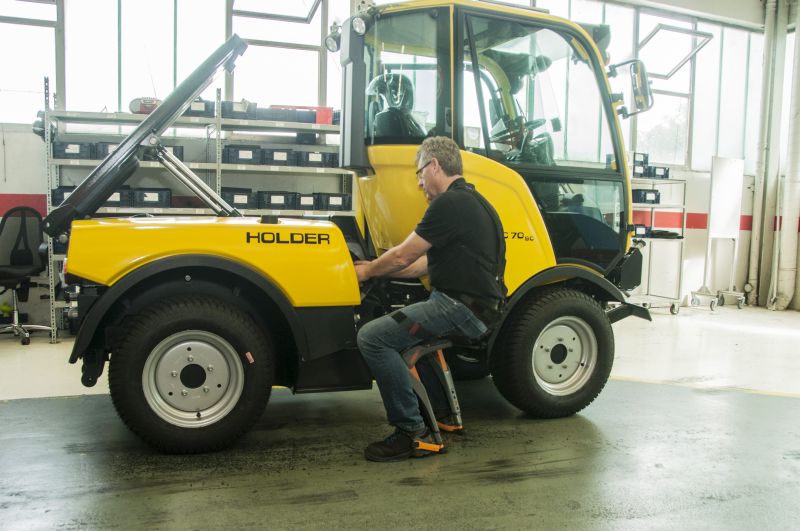 Ofrees Wearable Chair
Taking cues from the Egyptian era, it is basically a backpack that holds within a folding exoskeleton-styled frame worn around the waist and legs to allow sitting anywhere. Made from aluminum, its slim profile lets you sit or walk without any obstruction. It folds into a backpack for easy portability on raised spots or stairs. It weighs about 2 Kg and can support up to 120 Kg of weight.
Whether you are waiting for a bus or fishing across the beach, it will be a handy item to keep along with. This wearable chair is available in four different sizes.
Price: $840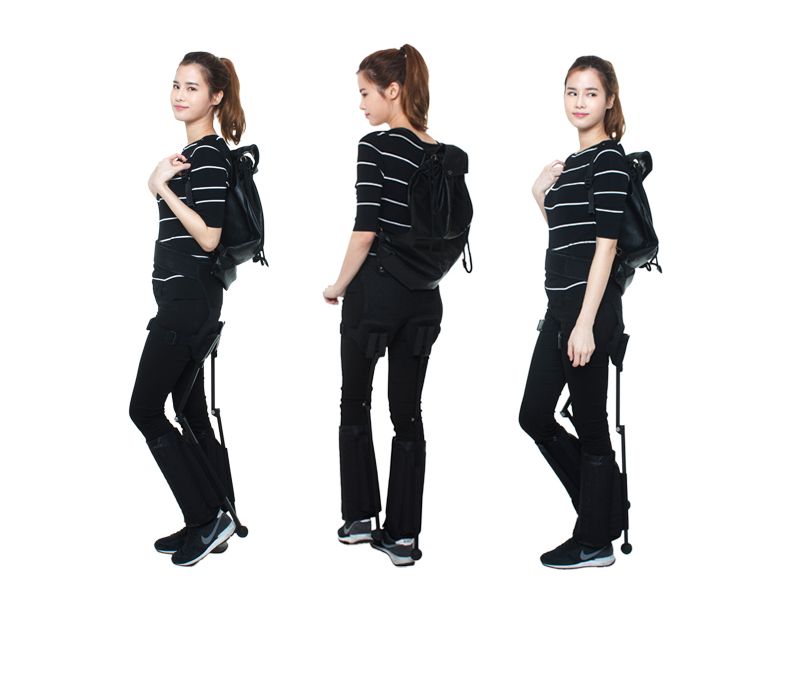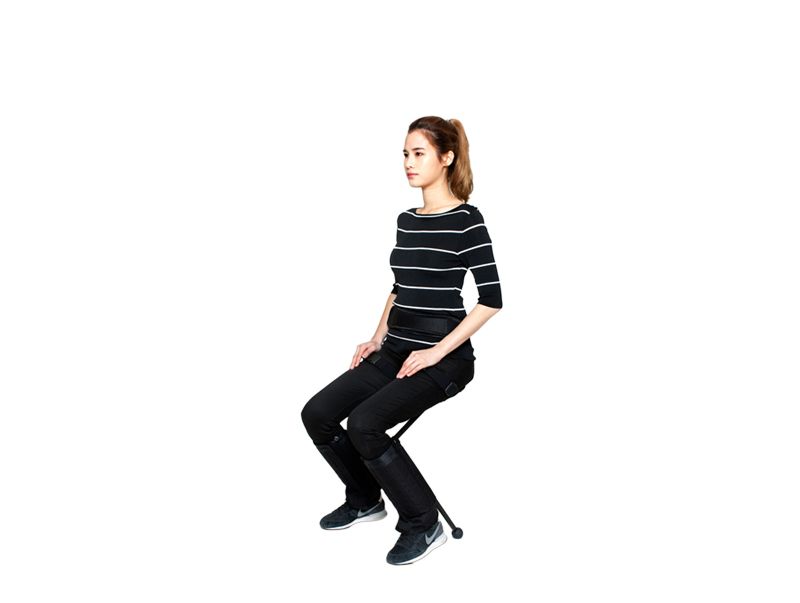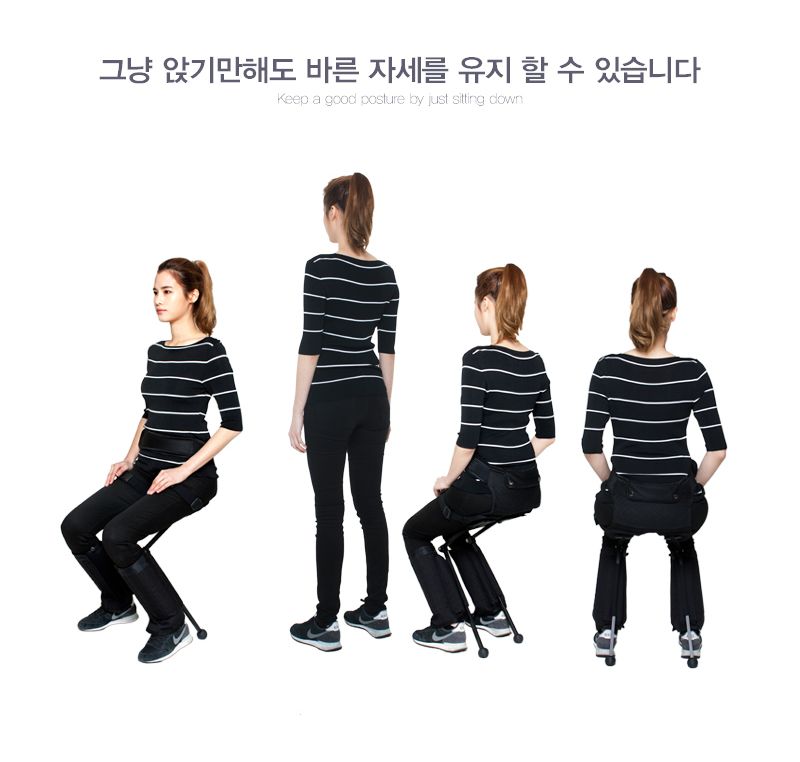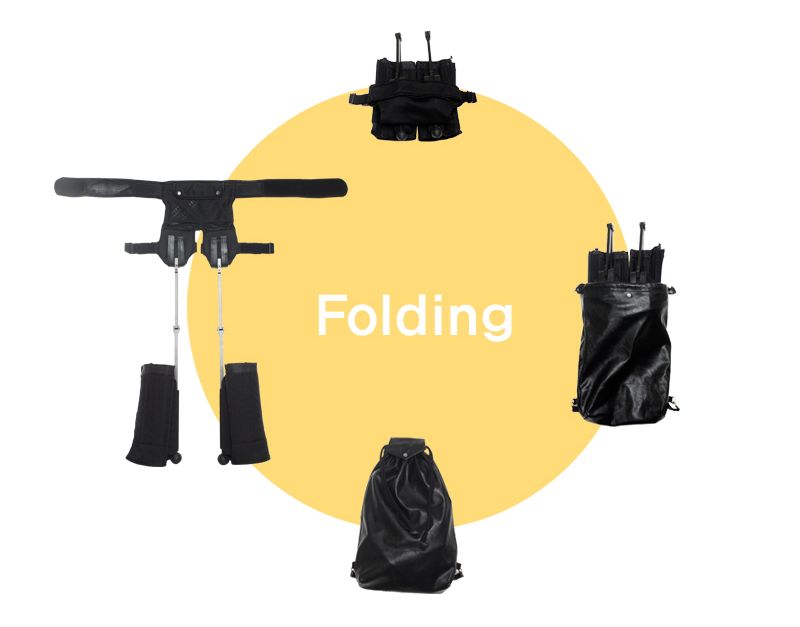 Also Read: Best Chair Designs for Home and Office
Archelis Wearable Chair
Japanese company Nitto, in collaboration with Chiba University, has created the Archelis wearable chair that reduces muscle fatigue by supporting key pressure points of the legs. There are joints at knee and ankle positions to be locked at different positions to create correct posture and let the user move around freely. The company claims it nicely fits under clothes and is ideal for laparoscopic surgeons who spend more time standing on their feet.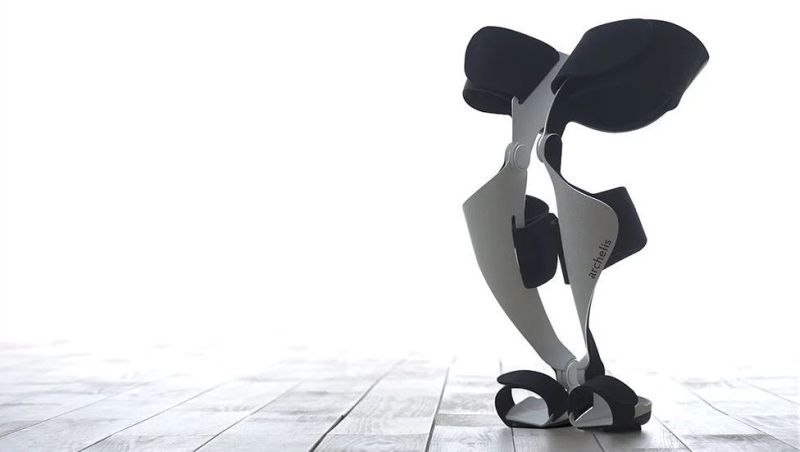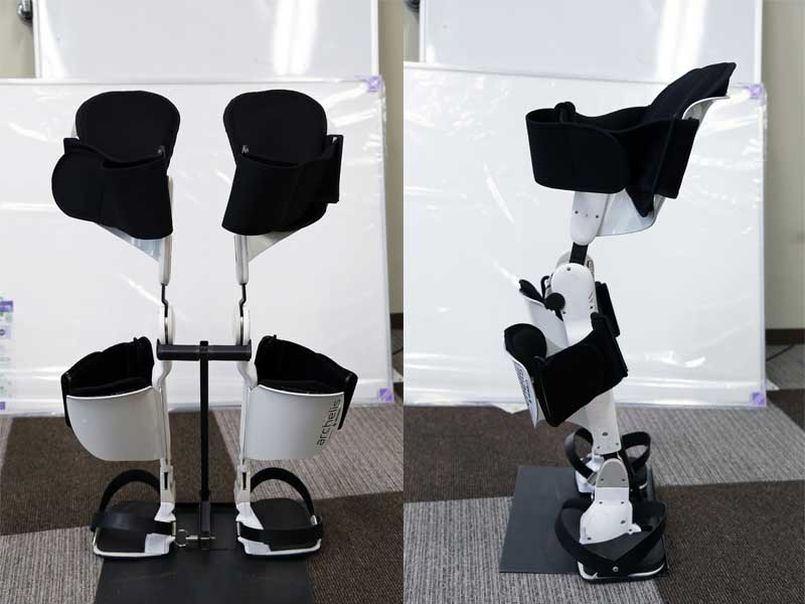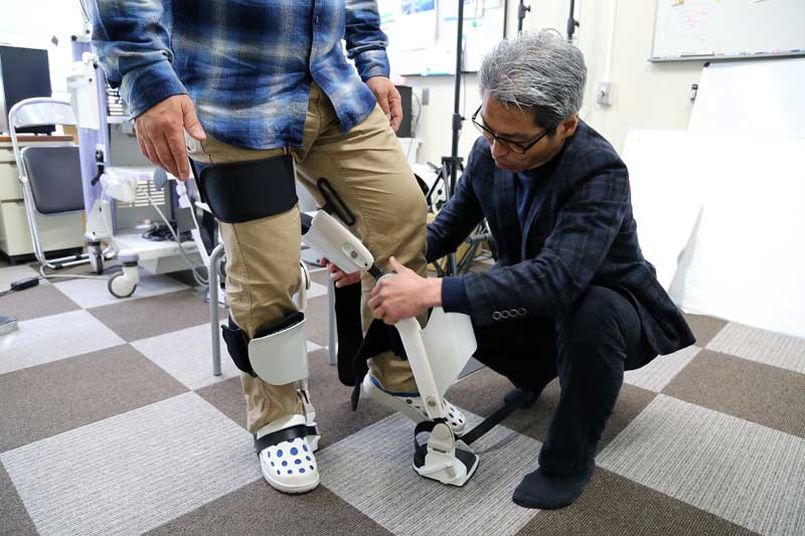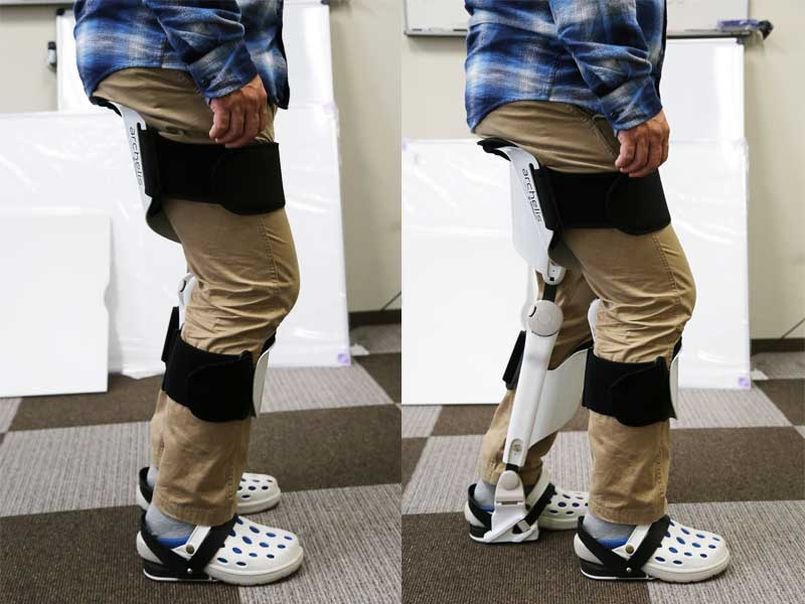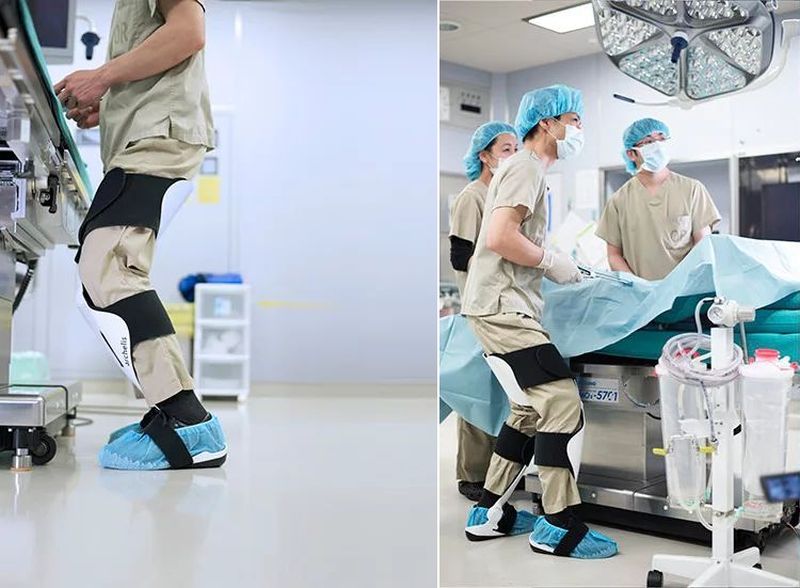 LEX Wearable Chair
Made by Astride Bionix, it is a folding exoskeleton that lets you sit anywhere in a comfortable posture. The LEX wearable chair automatically adjusts your body angle to create a natural resting position. It consists of two aluminum arms that retract to make a self-supporting chair. The chair weighs a little more than 1 Kg and can withstand up to 120 Kg of weight.
For easy portability, it has a load distribution module that shifts 50 percent weight of backpack from shoulders to the core of your body.
Price: $297