Whether you own a small apartment or a mansion, you are going to decorate your home for Christmas. From decorating the entryway and fireplace mantel to setting up a festive Christmas tablescape, there are unlimited ways to spice up the interiors of a house. A pro tip – never underrate the ceiling when doing up the house – it is imperative to take Christmas ceiling decoration seriously.
Alongside walls and floor, you need to decorate ceilings as well in the Christmas theme. There are so many Christmas ceiling decoration ideas you can find online; we have handpicked some of the best for your inspiration. Have a look!
Ceiling decoration with ornaments hung down using red ribbons and crappy thumbtacks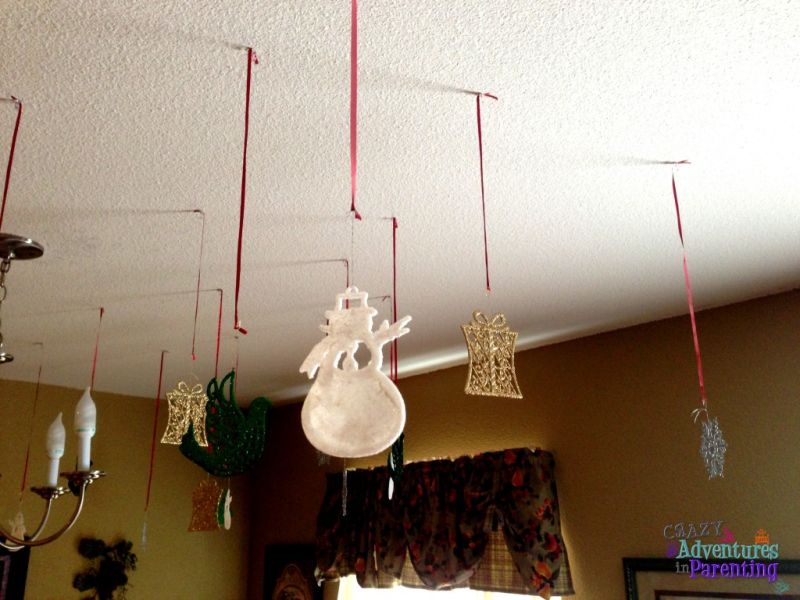 Make ornament garland and colorful snowflakes, and hang them down from the ceiling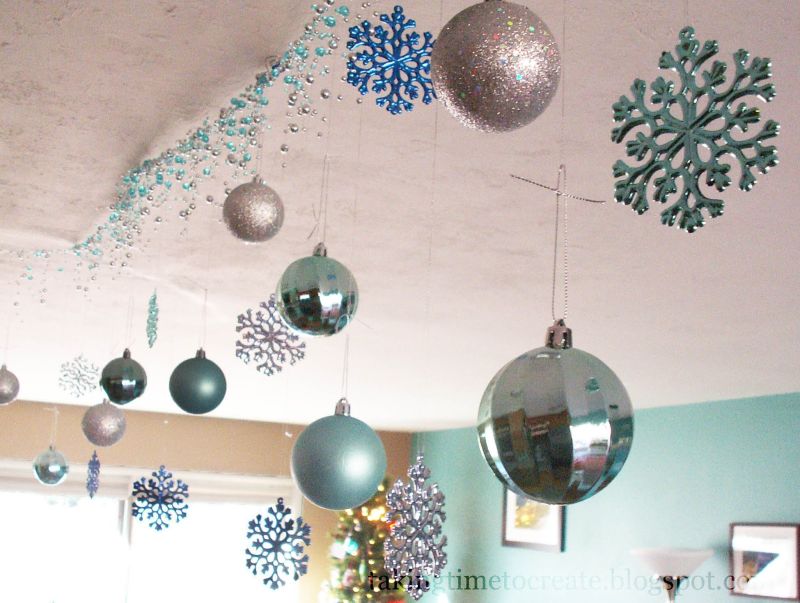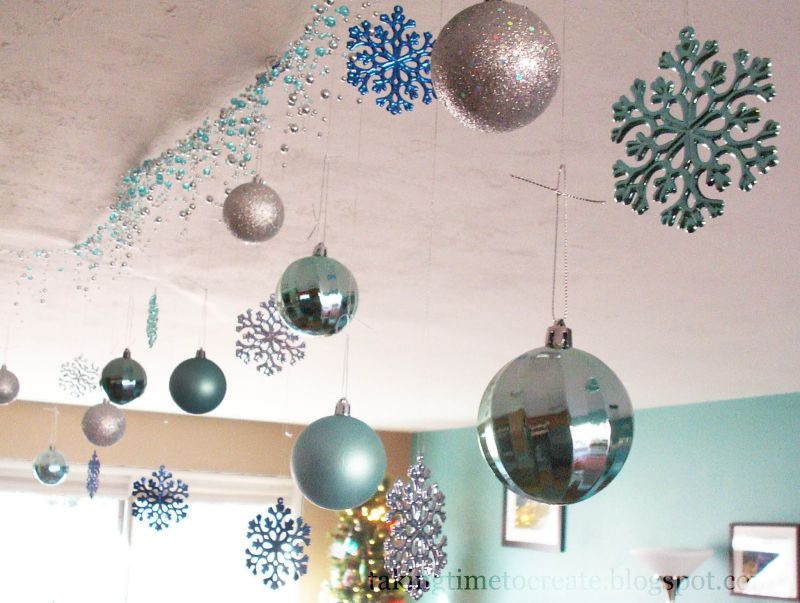 Oversized Christmas ornaments dangling from the ceiling – they look dominating but cool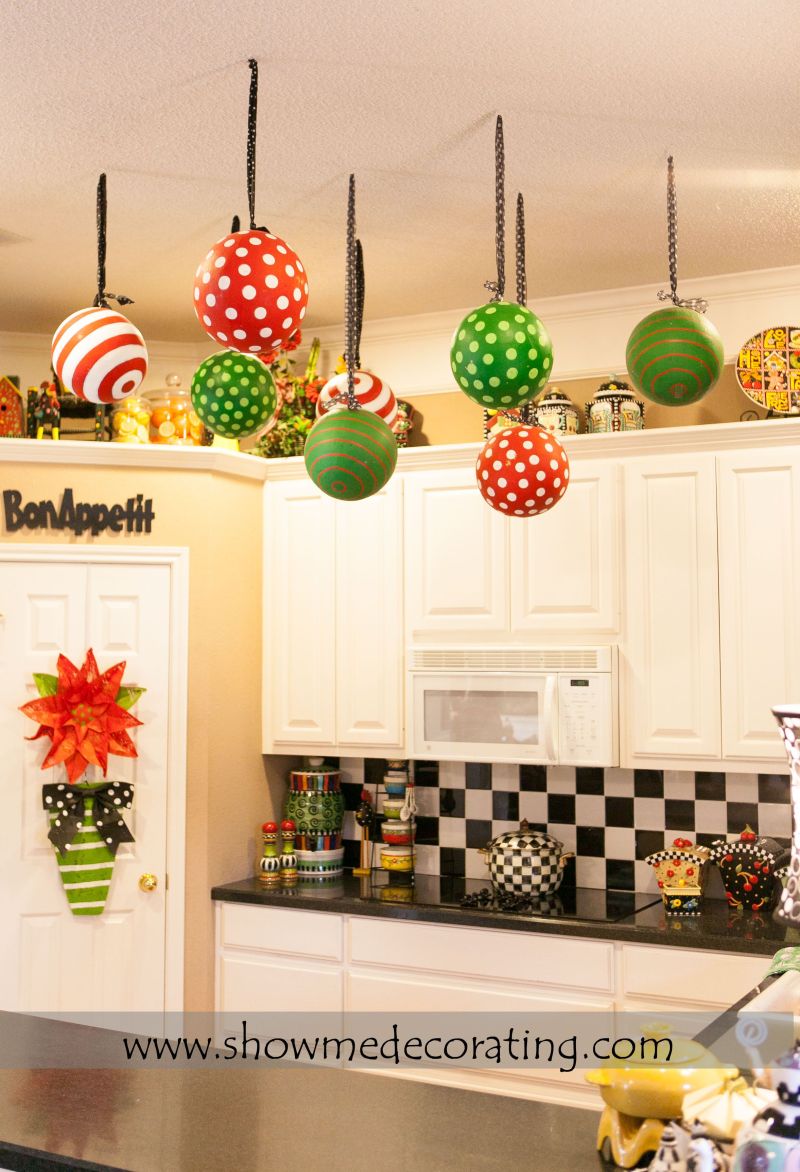 If you don't want to have traditional ornaments floating over the head, choose Elmo-inspired sparkling disco balls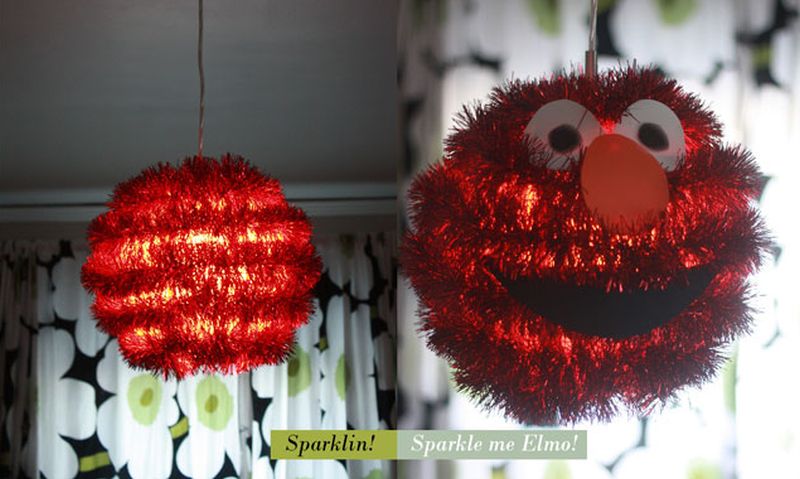 Papercraft is a simple and inexpensive way to decorate a ceiling for Christmas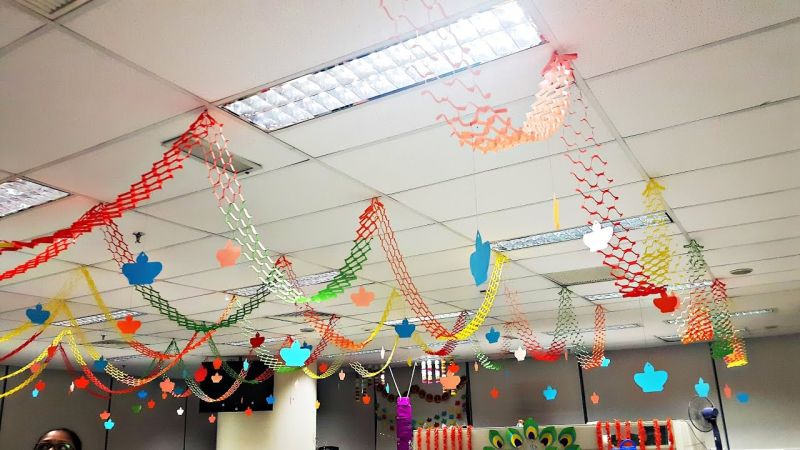 Also Read: Christmas Wall Decoration Ideas for the Festive Season
If you love DIYing, try and make these paper chains and 3D paper ornaments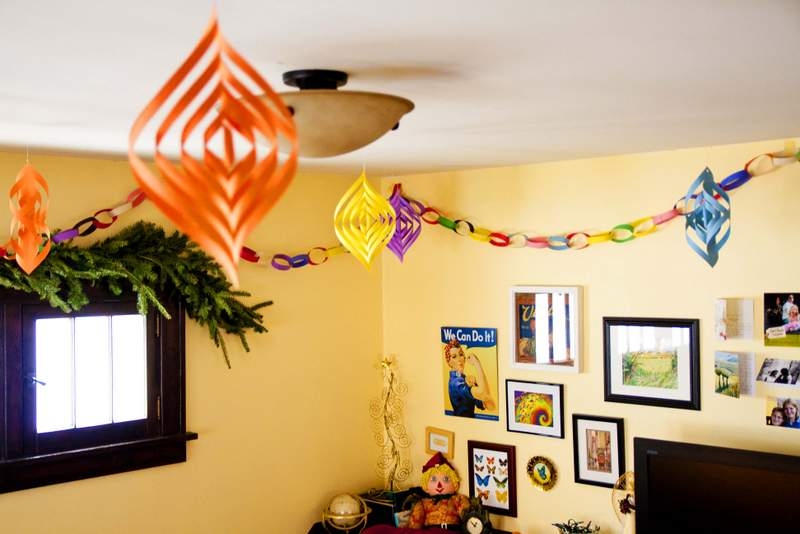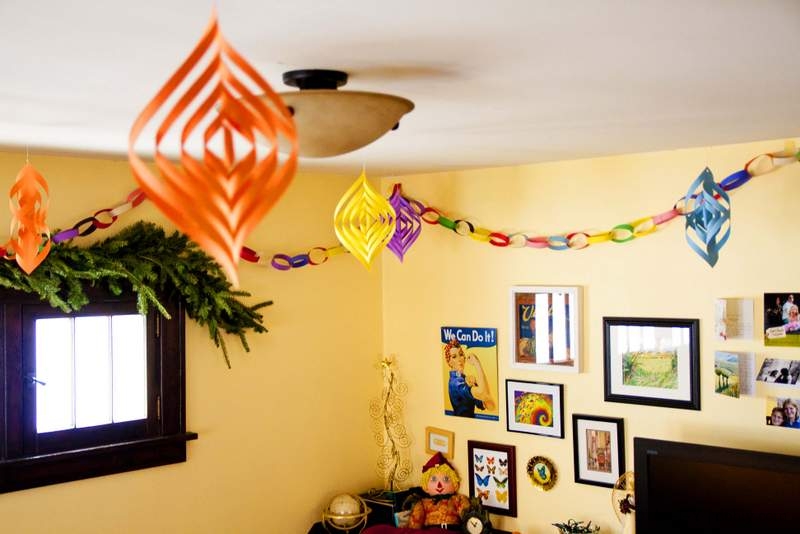 Paper snowflakes are not easy to make if you don't have paper crafting skills. If you are good at it – try snowflake strands which you can suspend from the ceiling to highlight a corner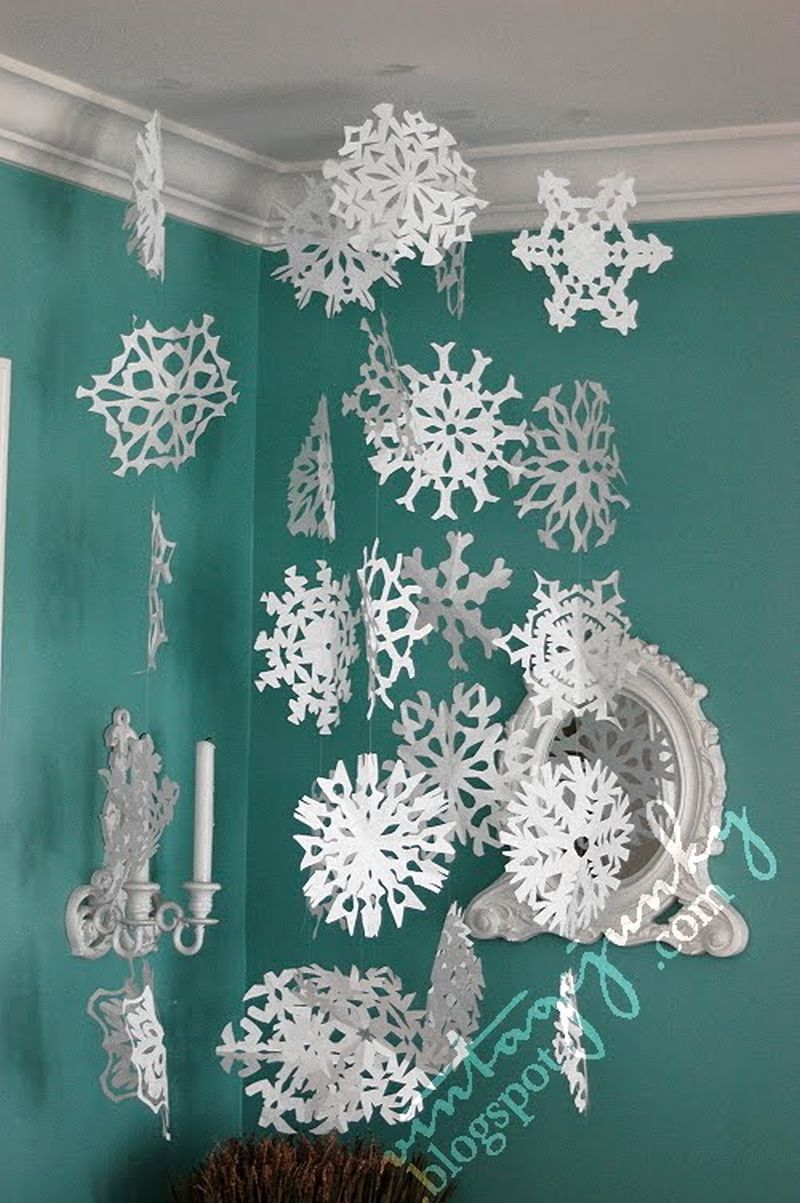 Crepe paper garlands can do the trick when you don't want to spend much and want to have a subtle decor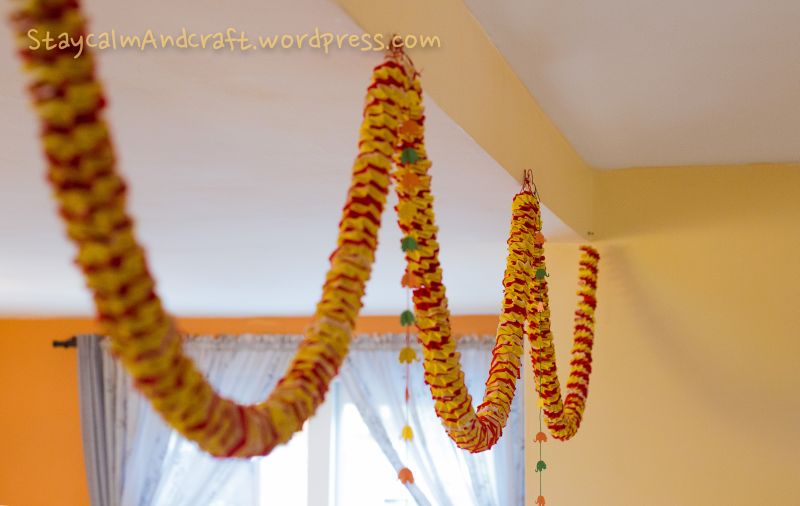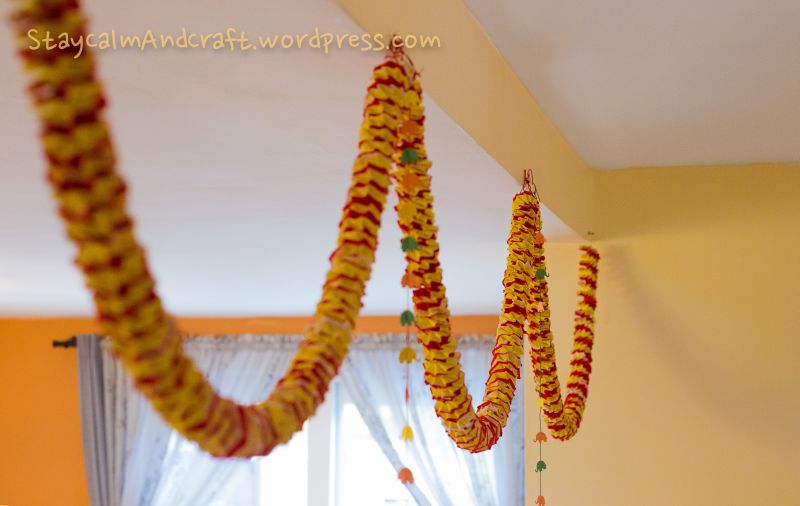 When you are decorating the ceiling, you can't leave the chandelier. Have some glass icicles suspended down from the chandelier, you've already won accolades!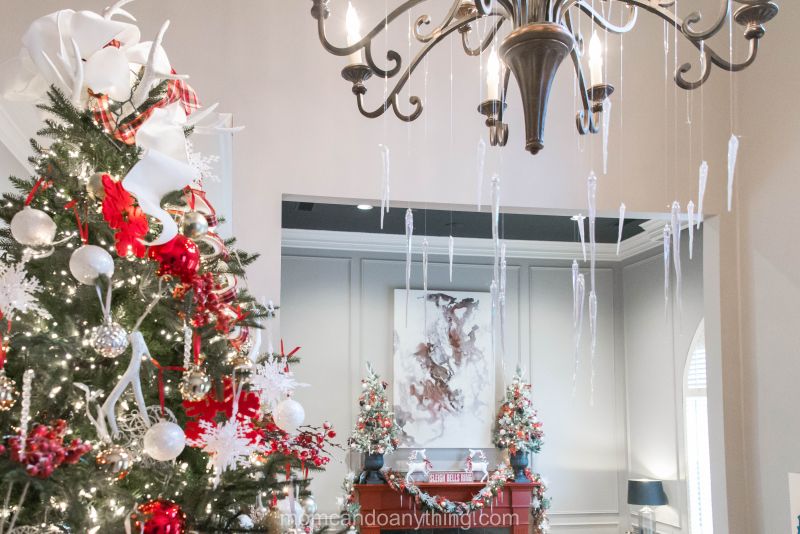 If you have kids at home, glass icicles can be slightly dangerous. So, decorate the chandelier with foliage and ornaments. More Christmas-y right?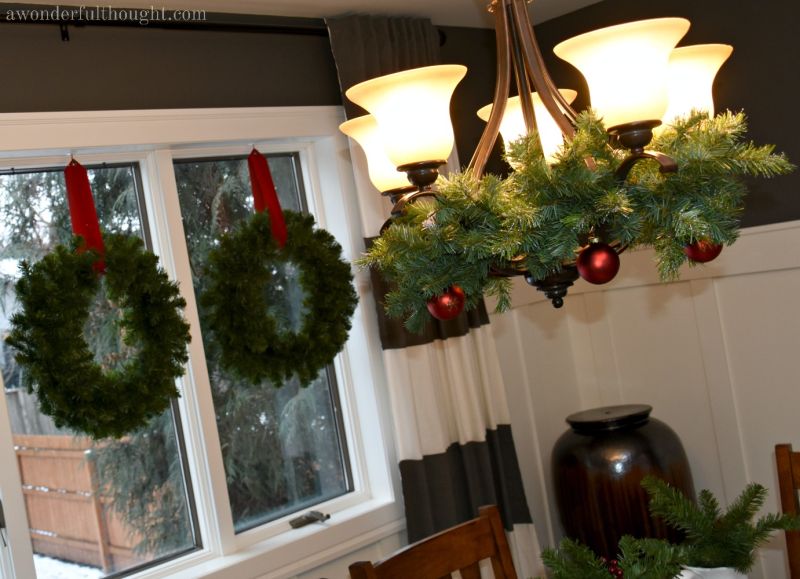 Create a ceiling-hanging Christmas wreath using a metal circle, a green garland, and a garland of pine cones, berries, and sticks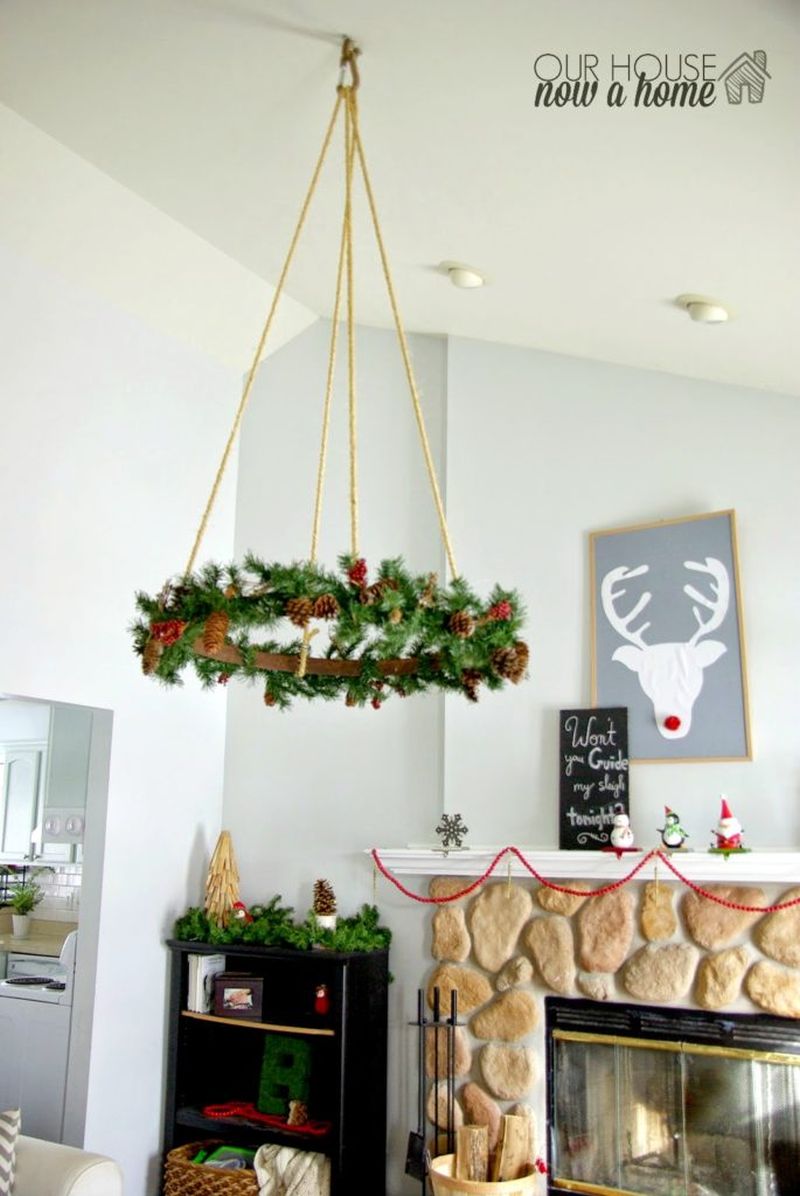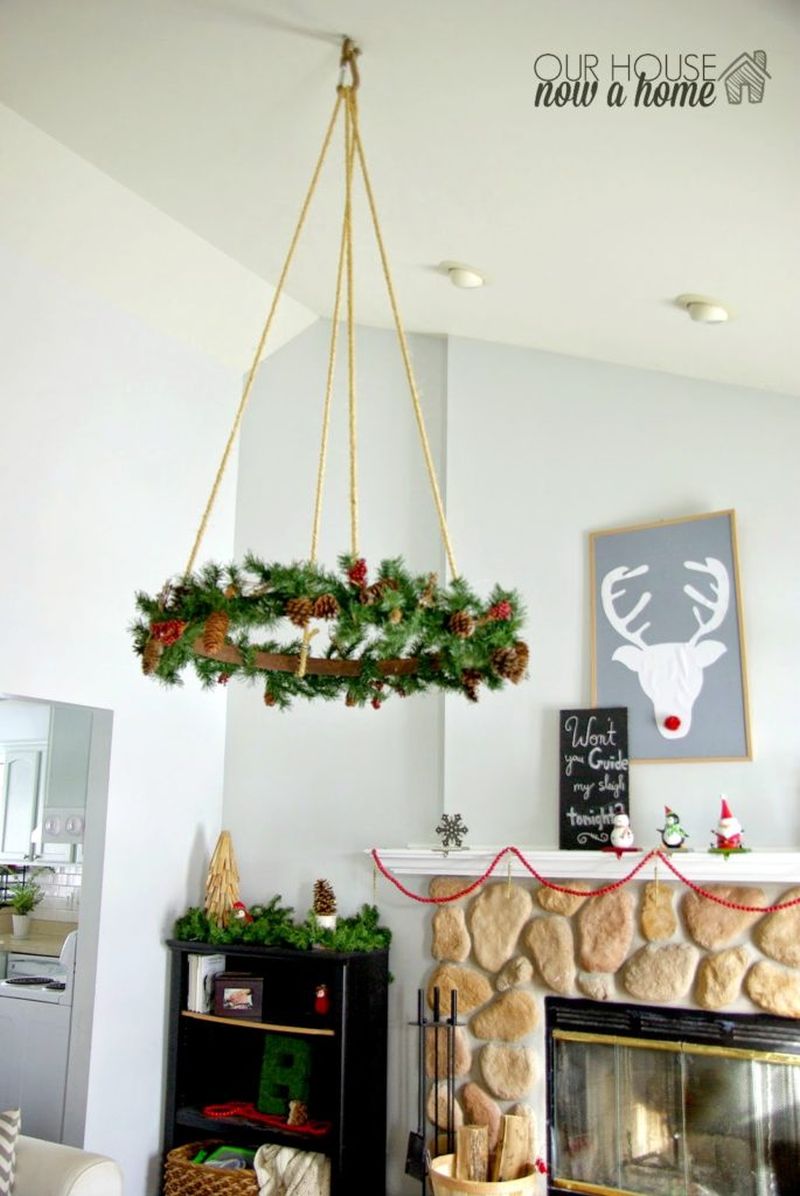 You can use paper icicles for ceiling decoration. Sticking them to the ceiling will be a daunting task but once done – it will create an enchanting scene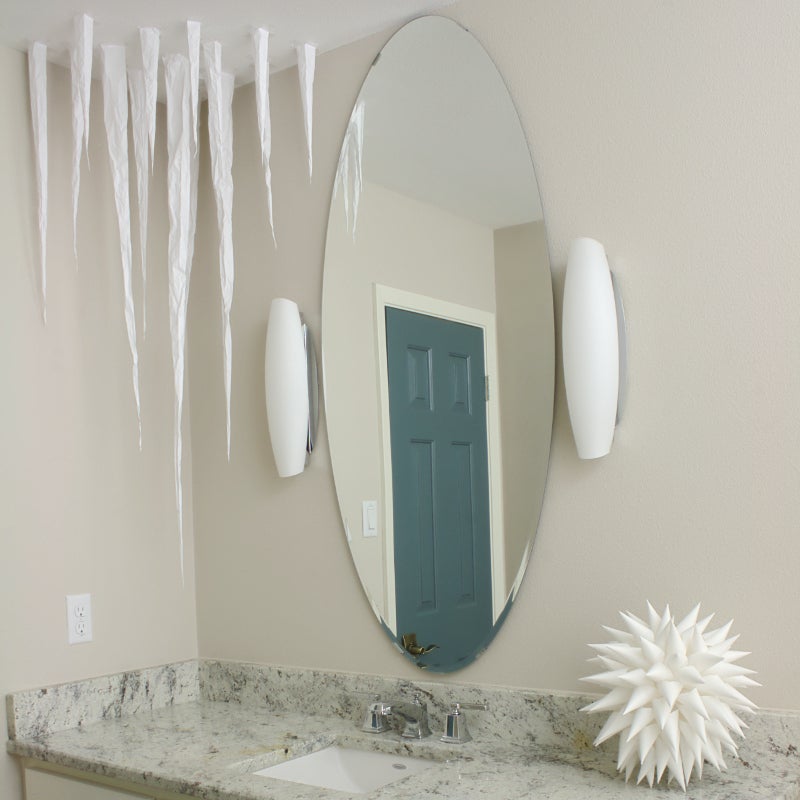 Also Read: Christmas Fireplace Mantel Decoration Ideas
Make a rustic chandelier from twigs, lights, and glass baubles. Creating one of these is fun right from the word go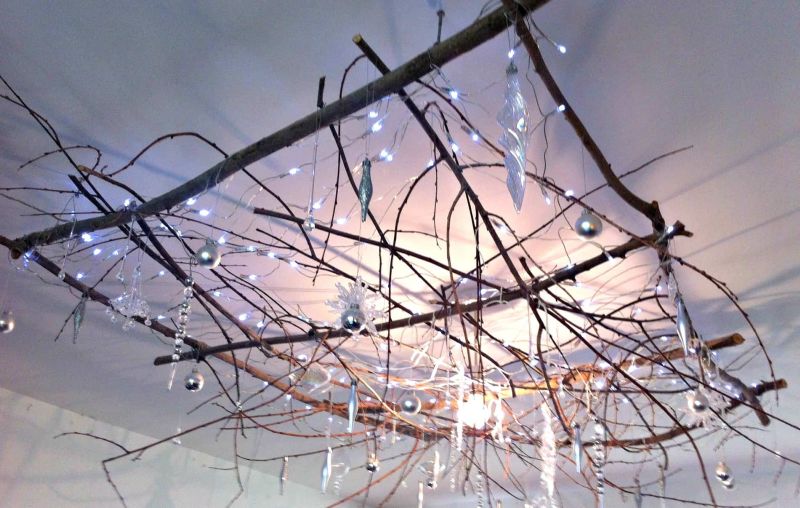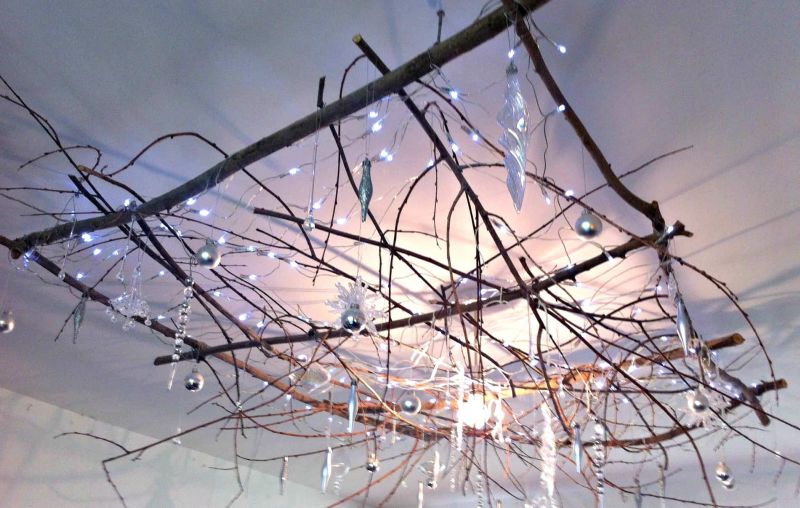 If you want stunning Christmas ceiling decor, don't look beyond white beads and snowflakes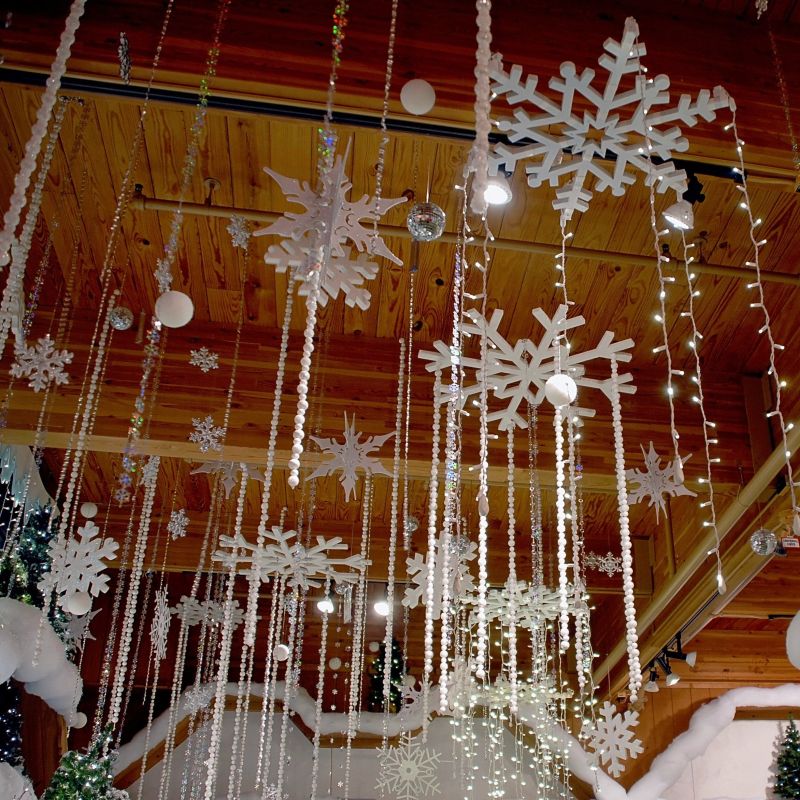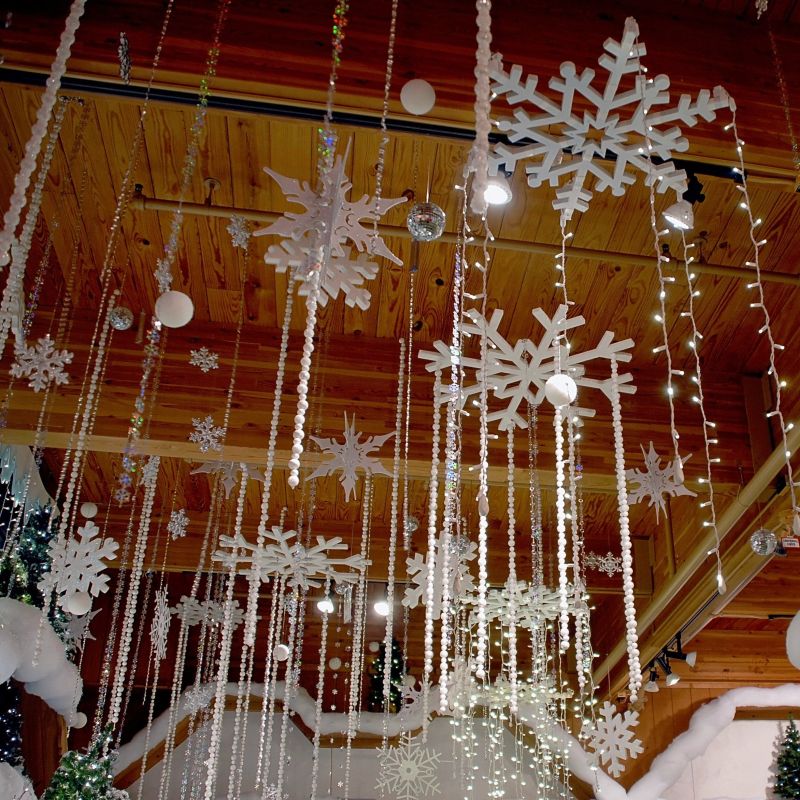 Hang twinkling fairy lights on the ceiling in a pattern of your choice. This is a good way to enhance the overall appeal of the interiors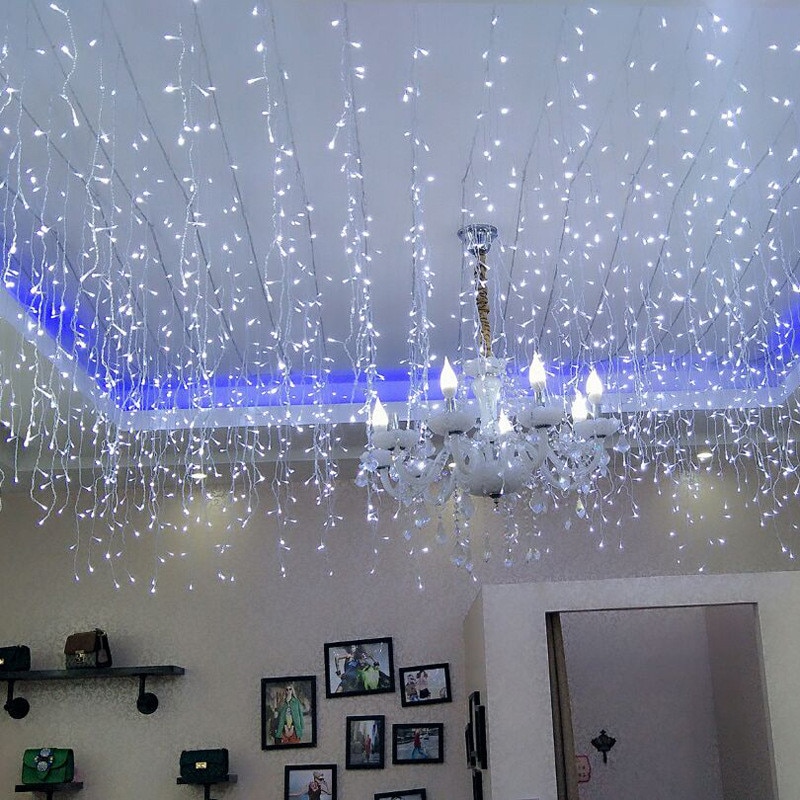 Since you like it more retro – having a classic Christmas garland with lights hanging from the ceiling can be your way to add a festive touch to your home decor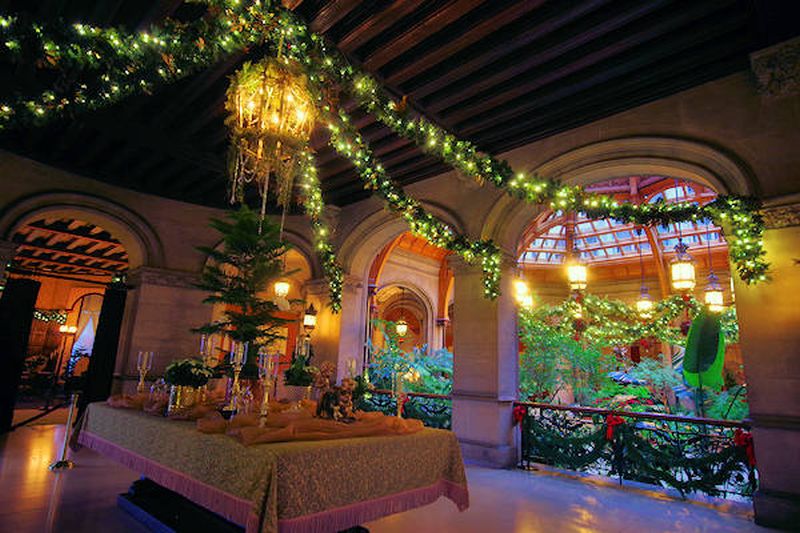 Upside down Christmas trees may sound weird but people are already using them at home. They can be freestanding or you can even have them mounted to the ceiling