With Christmas just around the corner, every hostess is stressing over holiday decorations and preparing lavish holiday meals. One thing that deserves special attention during these preparations is the holiday dessert. There are tons of Christmas dessert recipes and it is easy to get confused which one to pick to top off a delicious holiday meal.
To resolve your conundrum, I bring you over 20 Christmas dessert recipe ideas to try out this holiday season. These mouthwatering desserts are infused with all your favorite holiday flavors, including gingerbread, caramel, mint, pumpkin and apple. So tie your apron and get your baking tools ready to try one (or maybe two) of these appetizing dessert recipe ideas for your Christmas dinner.
Classic Apple Pie
If you ask me, there is nothing better than a classic apple pie with buttery, flaky crust and juicy filling. It is easy to make and can be served as a perfect dessert after your holiday meal. Here is the recipe.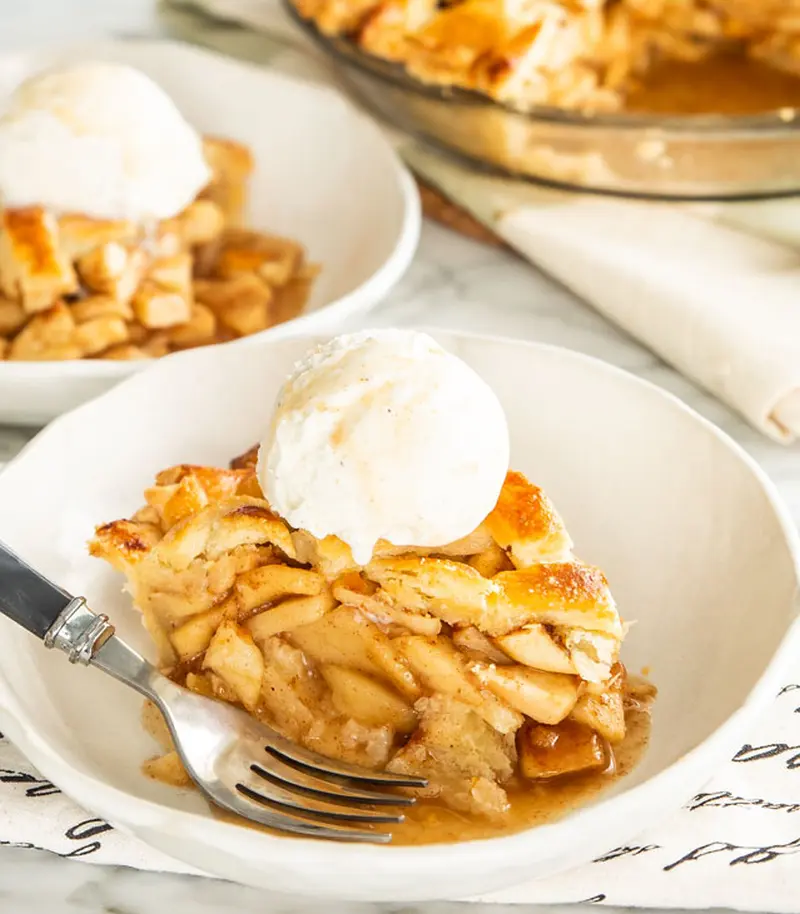 Maple-Honey Pecan Pie
This pecan pie is infused with the sweet combination of maple syrup and honey to give a deep warm flavor. Flaky crust, rich filling and delicious crunchy pecans – what else do you need? Find the recipe here.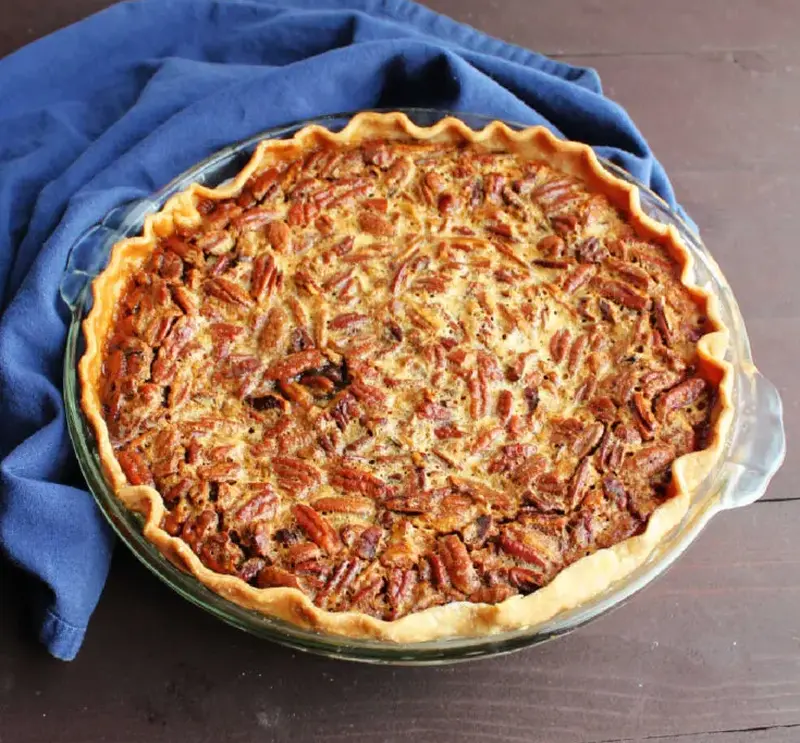 French Silk Pie
This decadent recipe has a creamy mousse-like filling that is light and airy with a crumbly, flaky crust. This French Silk Pie is perfect for your holiday get together. Get the recipe here.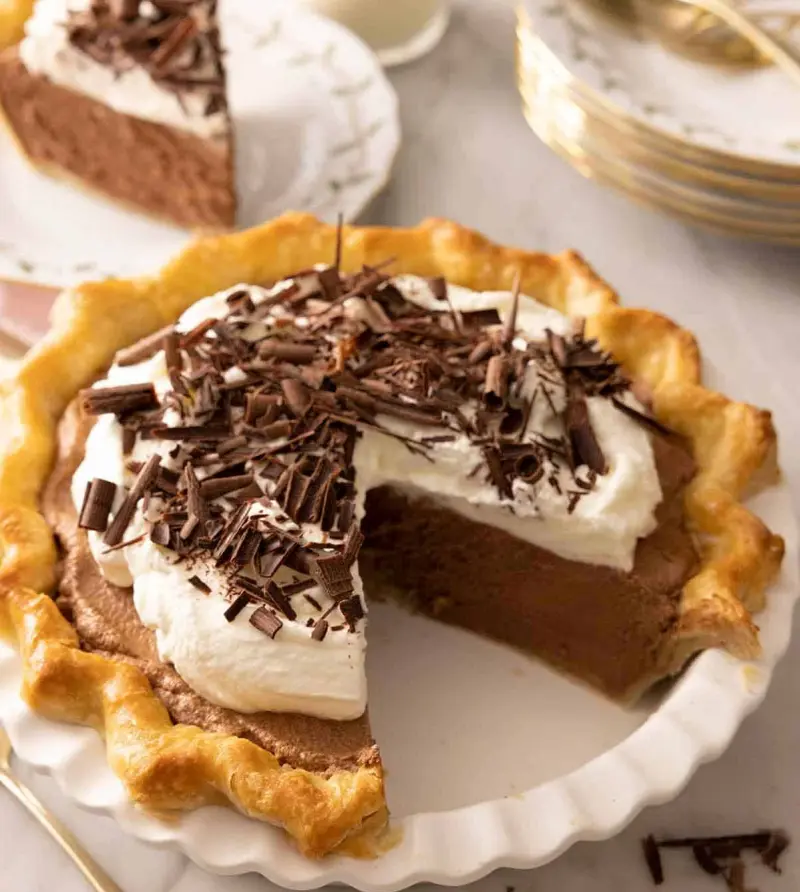 Eggnog Crème Brûlée
Eggnog crème brûlée brings two of our favorite holiday treats together. The velvety rich texture topped with the indulgent brûléed sugar bring out the essences of rum and nutmeg to the classic crème brûlée custard base. Mouthwatering! Get the recipe here.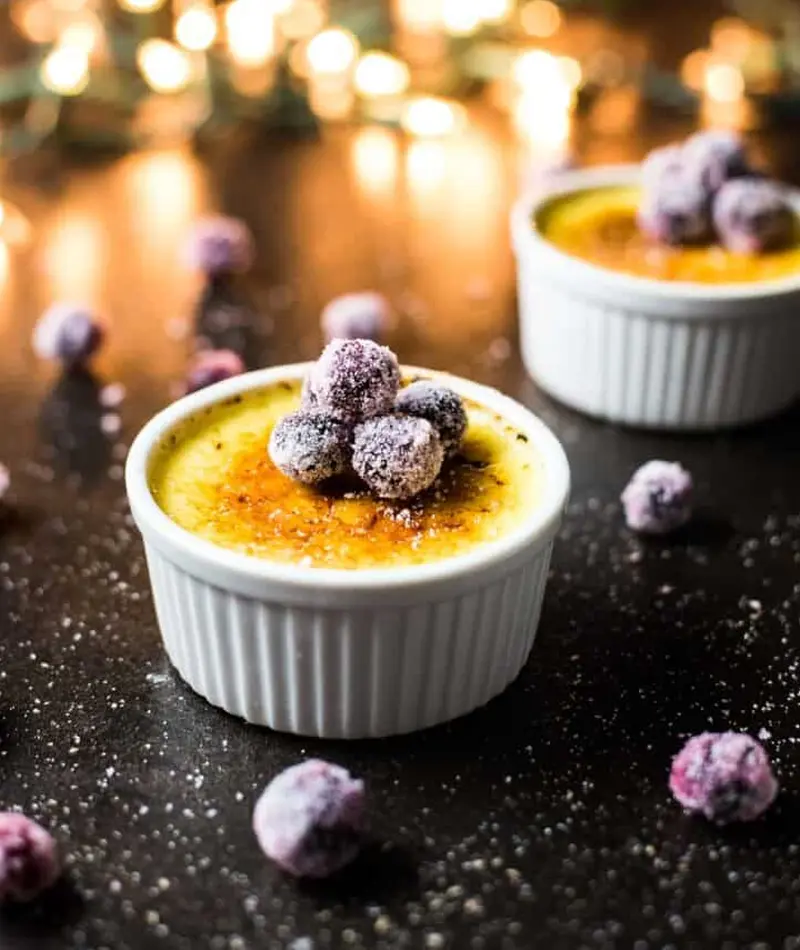 Classic Tiramisu
This coffee-flavored Italian dessert recipe is perfect for your holiday dinner. Made of layers of coffee-soaked ladyfingers, layered with whipped and mascarpone cream. To make this dessert, follow the recipe.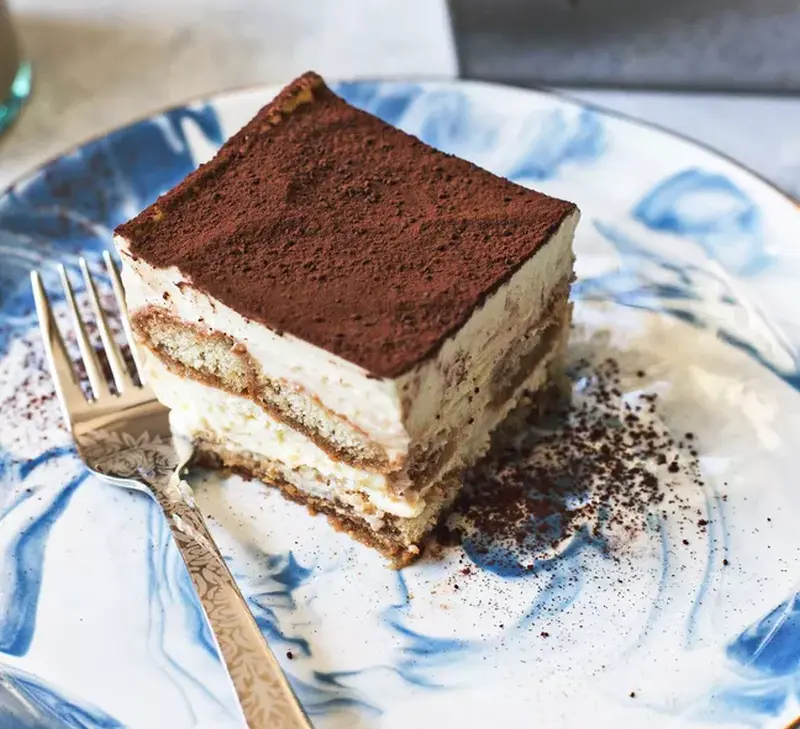 Pumpkin Pie
Packed with fall flavors, this pumpkin pie recipe is rich, smooth and tastes amazing. A little tip from the baker, sprinkle a pinch of ground pepper on top of it to make it the best pie. Here is the recipe.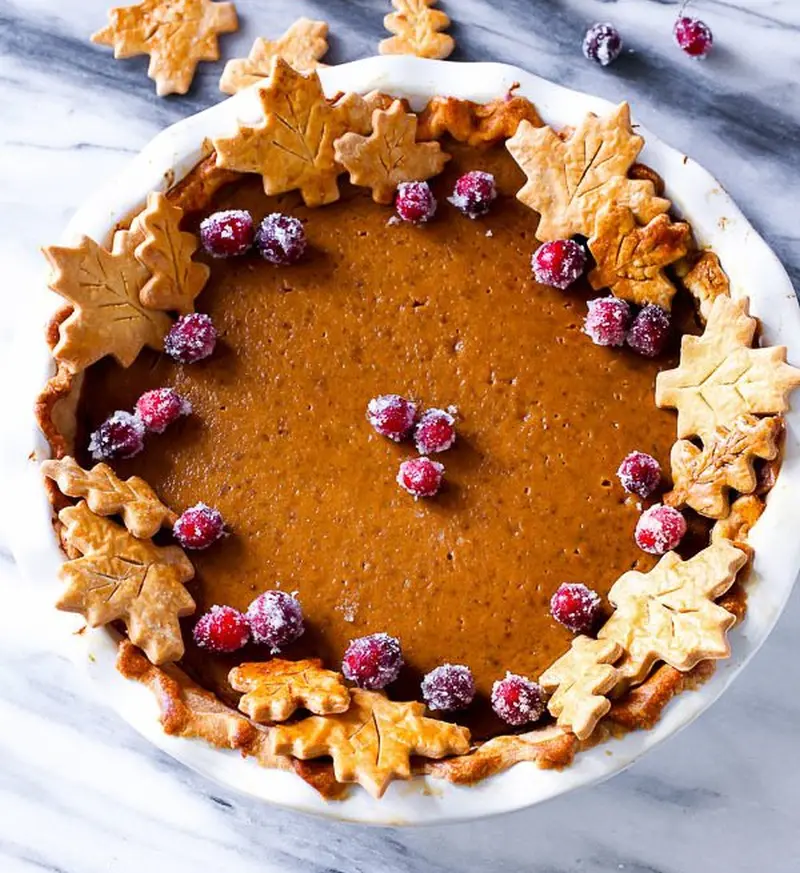 Cranberry Lemon Bars
Go to Tang Town with these triple-layered cranberry lemon bars with a buttery vanilla crust that is topped with lemon-spiked cranberry layer. Here is the recipe.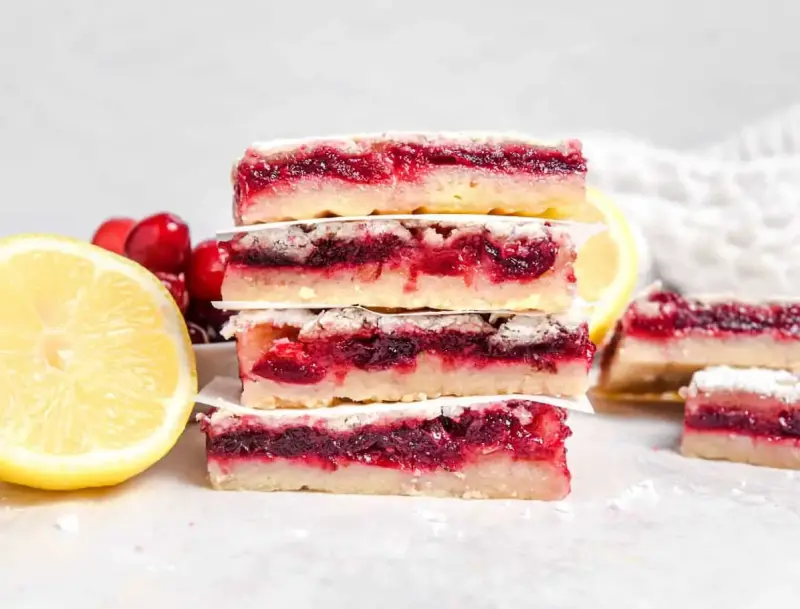 Classic Cheesecake
With a buttery, crumbly graham cracker crust and creamy cheese filling, this classic cheesecake recipe will establish a permanent place for itself on your dinner table. Follow the recipe for this decadent treat.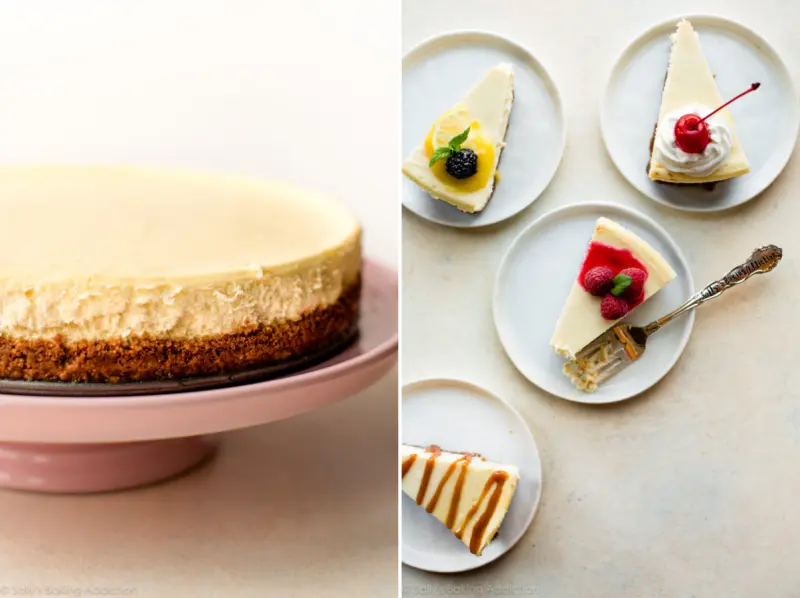 Traditional English Trifle
Do not put "beef, sautéed with onions and peas" in your traditional English trifle like Rachel Greene – that does not taste good. Follow this recipe to prepare this holiday treat and impress your guests.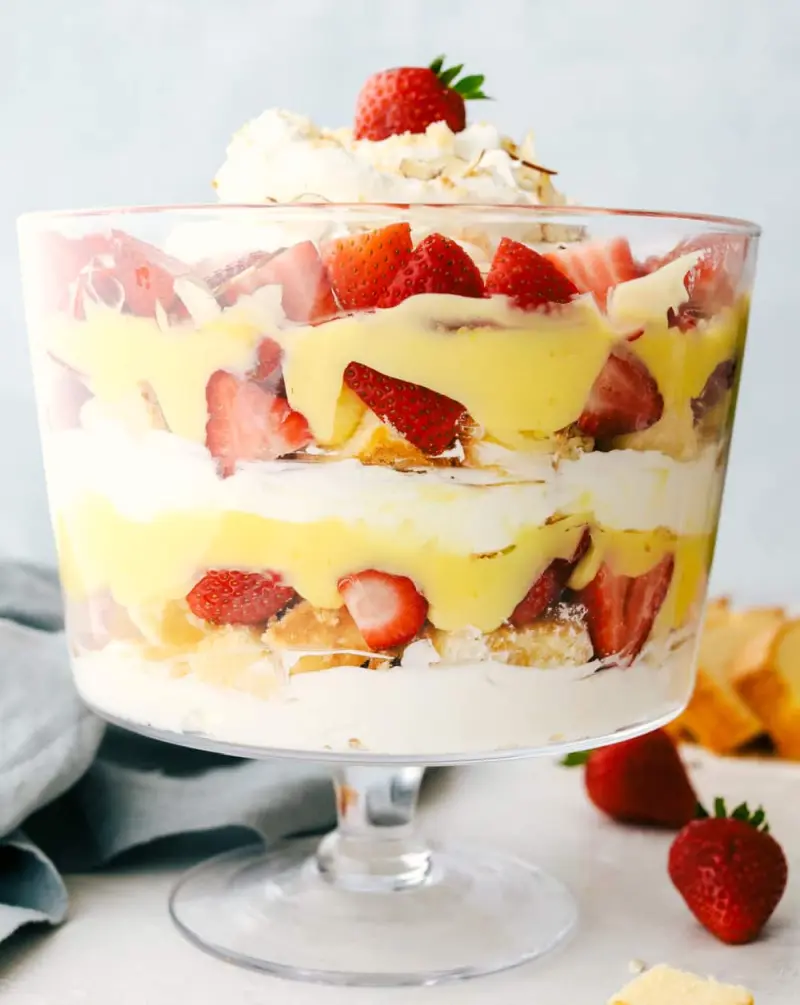 Red Velvet Cake
There is nothing better than a light chocolate cake with plenty of cream cheese frosting and a bouquet of buttercream roses on top. This recipe is going to make your holiday dinner party a hit. Try it out.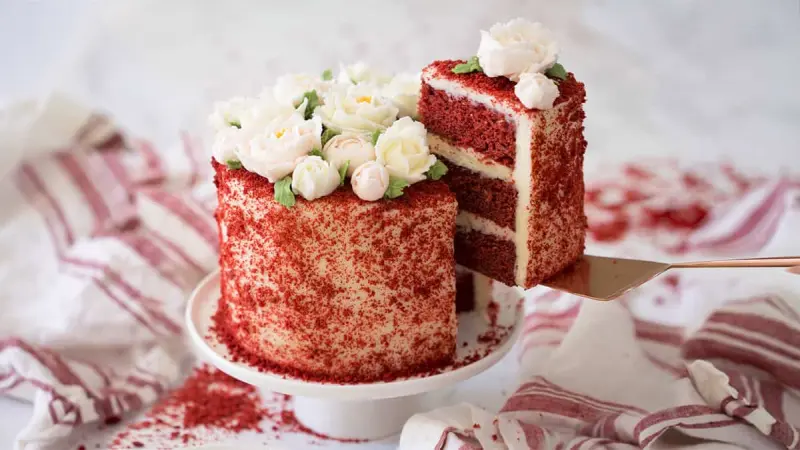 Baked Eggnog Doughnuts with Cinnamon Glaze
Eggnog is a traditional Christmas treat and this festive recipe will be a perfect companion to your seasonal drinks. Follow the recipe for this dessert.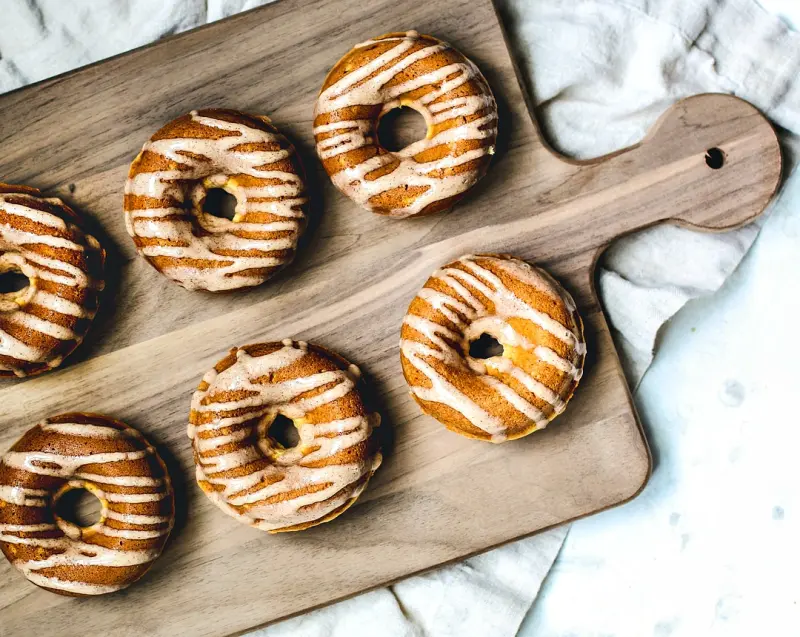 Rum Raisin Ice Cream
An indulgent dessert, a scoop of rum raisin ice cream can make everything right in the world. The smooth vanilla ice cream is laden with rum-spiked raisins to top off an extravagant holiday dinner. Follow the recipe.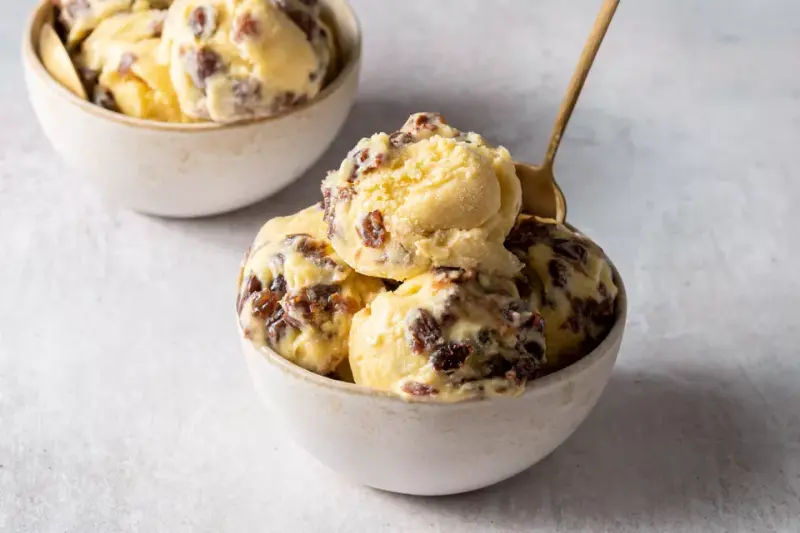 Lemon Cake
Tried and tested, this lemon cake recipe is beyond words. The moist and zingy cake is enveloped in a creamy mascarpone filling and lemon Swiss buttercream. Just try this recipe and your guests will be asking for multiple servings.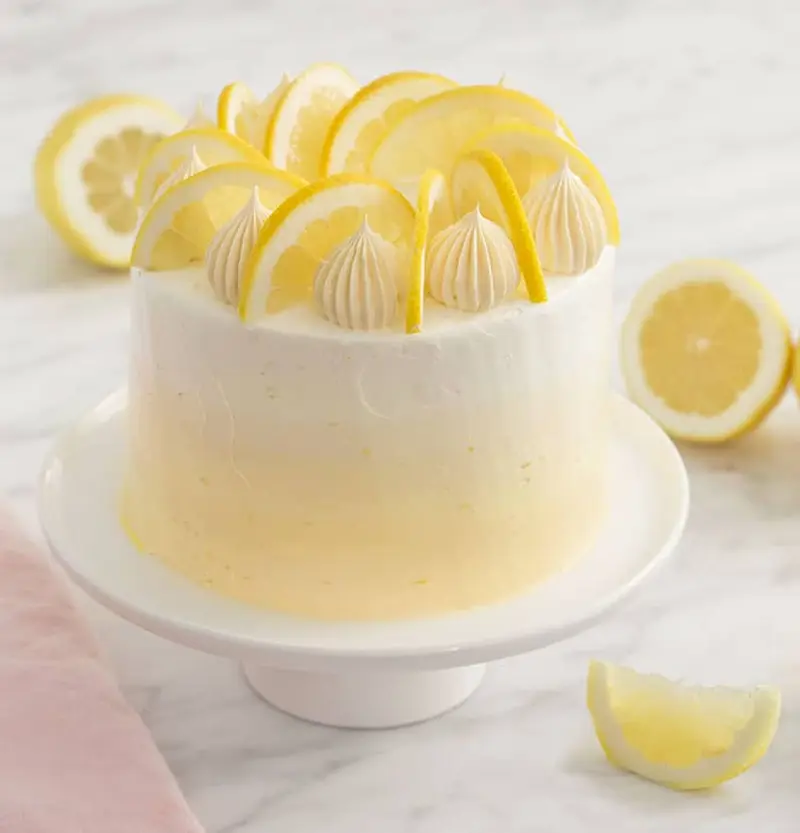 Chocolate Fudge
Chocolate fudge is extremely easy to make and is infused with great flavor and texture. Just blend the ingredients, melt and spread. Don't believe me? Try out the recipe for yourself.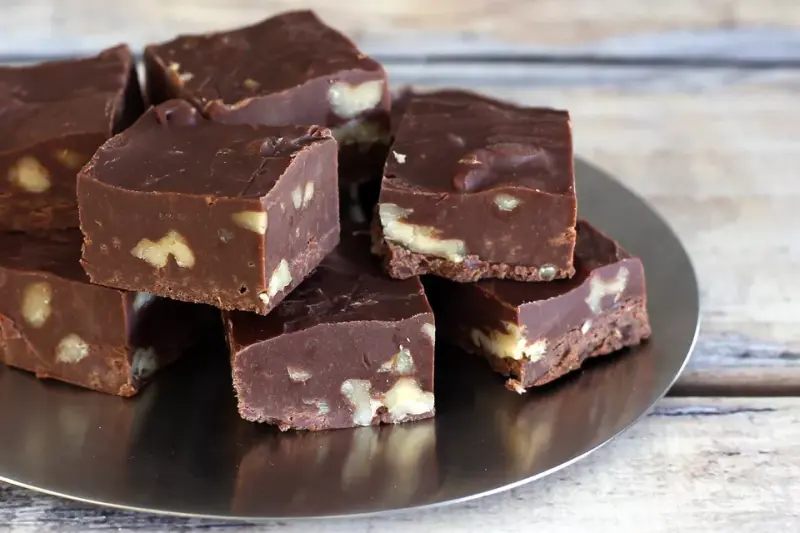 Banana Bundt Cake
Banana Bundt cake is the perfect last-minute dessert recipe as it is incredibly easy to prepare, rich and moist in taste and packed with multiple flavors. Follow the recipe here.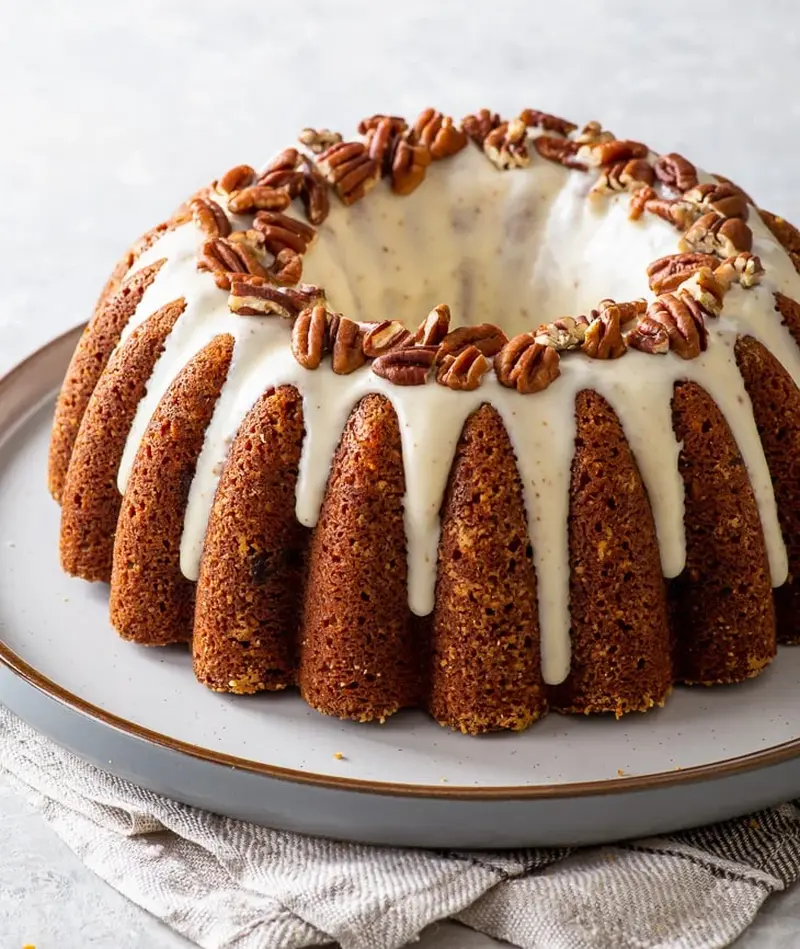 Christmas Tree Cupcakes
A good cupcake can make everything right in the world. Try out these beautifully decorated and moist chocolate cupcakes topped with festive Christmas trees. Here is the recipe for yummy baked treat.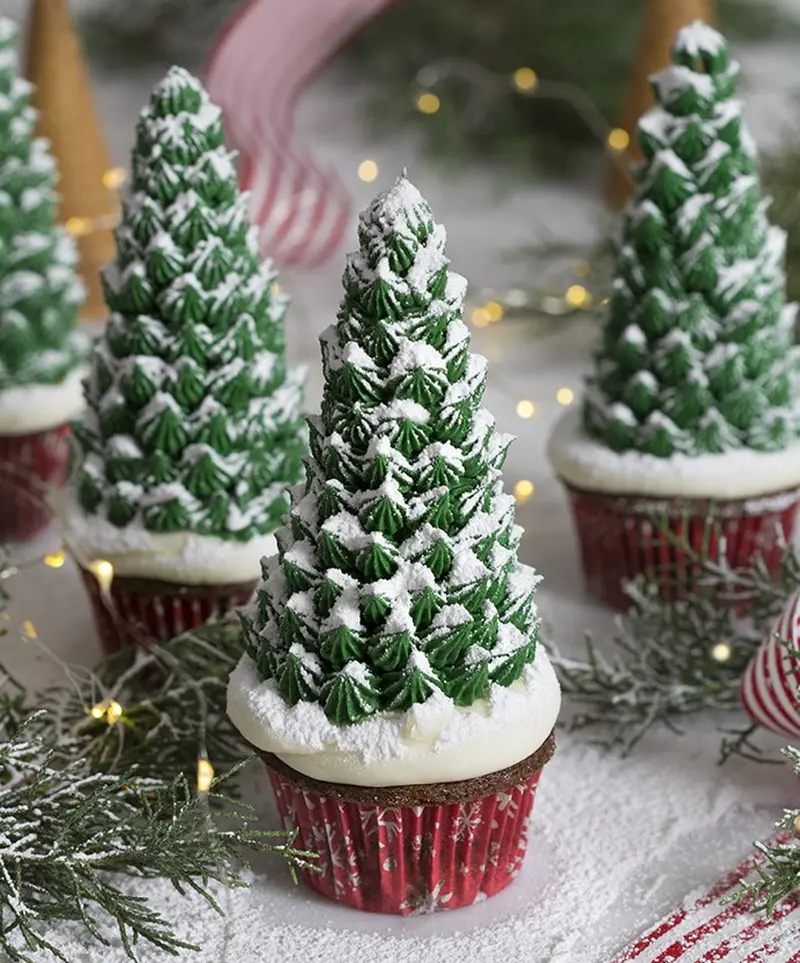 White Candy Bark
This bark will be the one you will want to bite. White candy bark is easy to make and needs only a handful of ingredients. Believe it or not, it makes for a delightful dessert and you can store it up for over a week. Get the recipe here.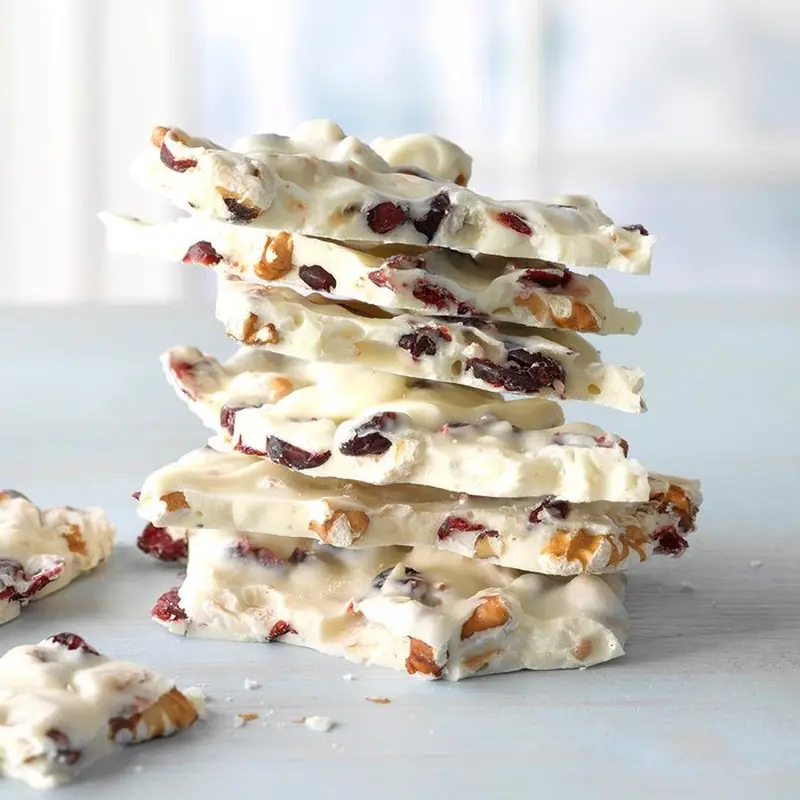 Bûche De Noël (Yule Log)
This traditional dessert is decorated to resemble yule log, also known as a Bûche De Noël in French. Try out this recipe to make your holiday dinner a success.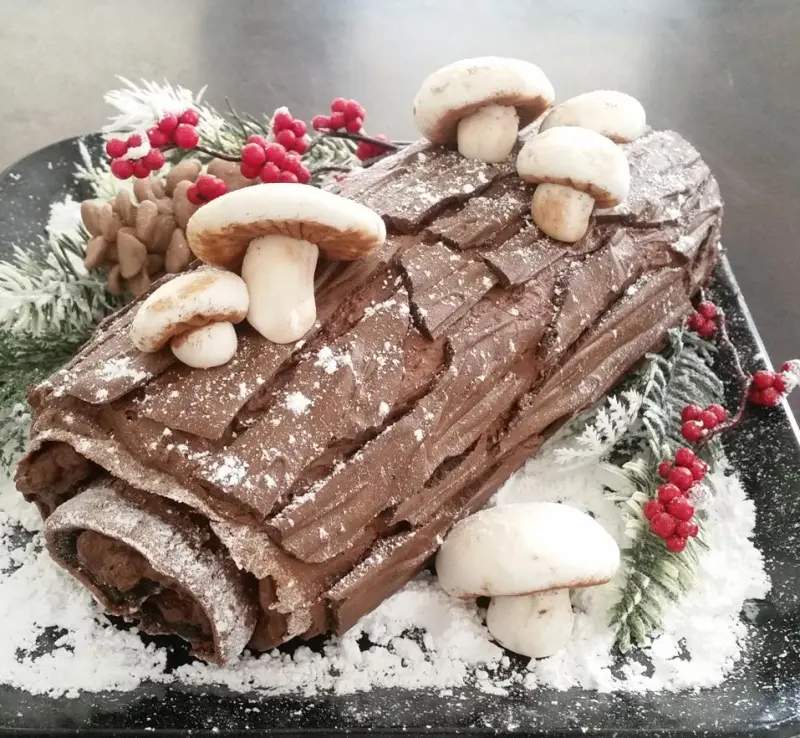 Salted Dark Chocolate Hazelnut Caramel Truffles
Together dark chocolate, hazelnut and caramel become a match made in heaven. No one can resist the indulgent combination of sweet, nutty and a pinch of salt. Try this recipe for your holiday dessert.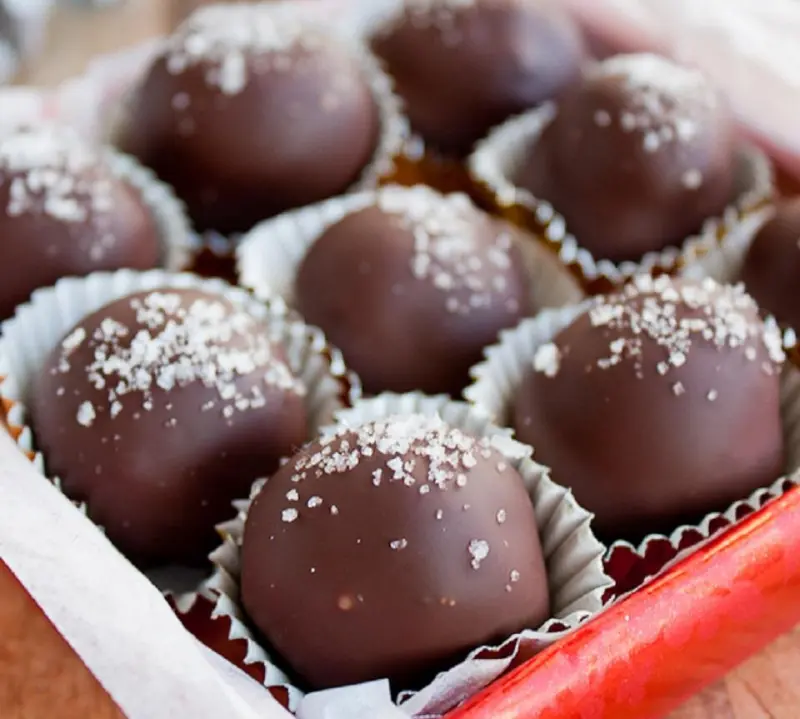 Blueberry Pie
When it comes to Christmas dessert recipe ideas, a classic pie comes to the mind. Add the juicy, sweetness of blueberries to your holiday meal with this classic blueberry pie with an extra zing of the juice and zest of lemon. Follow the recipe here.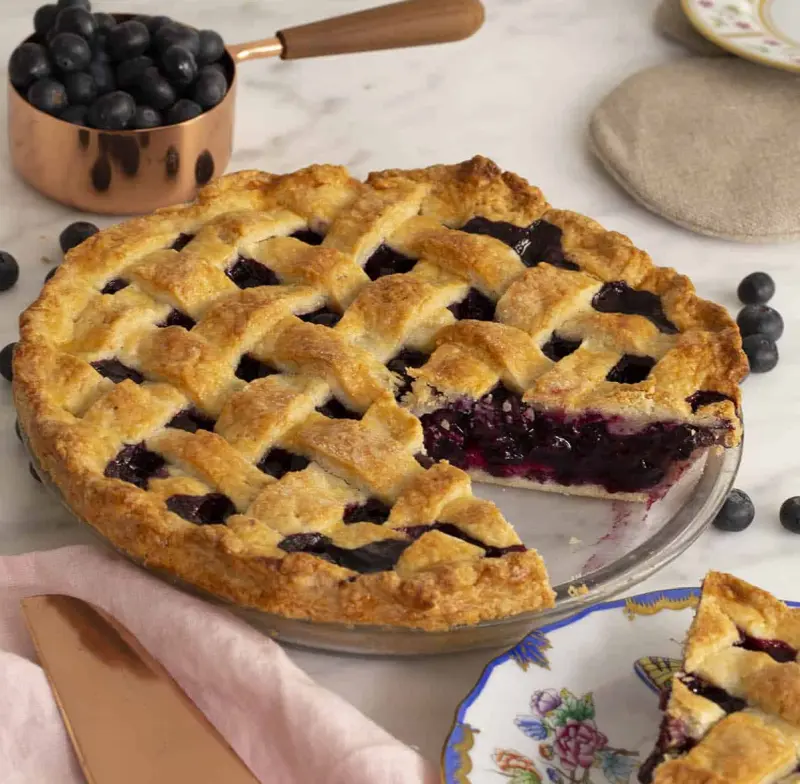 Cherry Cobbler
Made with dark cherries that are baked in their own juices, this cherry cobbler is an amazing holiday dessert. It is topped with cinnamon biscuit dough and can be enjoyed with a scoop of ice cream. Get the recipe.
Christmas Eggnog Cheesecake
Eggnog is one of the most essential items to have around Christmas. Take things to the next level by whipping up this eggnog cheesecake that is sure to become the festive hit with your family and friends. Get the recipe here.