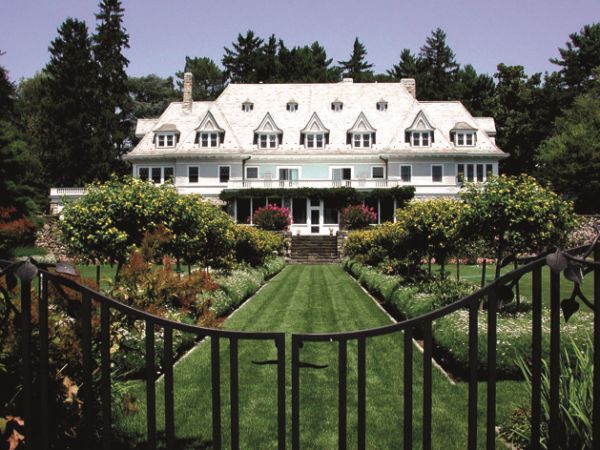 The Copper Beech Farm ain't no ordinary farm. As a matter of fact, it is America's most expensive property with an astronomically listed price of $190 million! Located in Greenwich, Connecticut (otherwise known as the 'hedge fund capital' of the world), the estate entails a 12-room French-renaissance mansion, along with 50.6 acres of land, a private beach and two offshore islands. And, just to put things into perspective, the costliest home in Britain was listed at around $98 million, which is almost 50 percent lesser than Copper Beech Farm.
Constructed at 40 ft over water level, the sprawling mansion integrates around a whopping 13,519 sq ft of living space. This expansive area includes spatial zones like 12 bedrooms, 9 bathrooms, a wood-paneled library, an ostentatious dining room, along with structural embellishments like tracery ceiling, oaken columns and fireplaces. Other utility zones comprise of a wine cellar, an octagonal pool house, a carriage house, two greenhouses, and a three-roomed gatehouse. Finally, the landscaping of the estate follows its own grandiose order with a grass tennis court adjacent to a viewing pergola, complemented by formal gardens, terraces and even an apple orchard.
Of course, as with other 9 figure property values, we have a lurking suspicion that a part of this astronomical value has to do with the marketing strategy of high-end real estate. In fact, in most cases, the actual selling price goes much lower than the listed price. However, this gargantuan Greenwich property with breathtaking views of the Long Island does have its own advantages of 'exceptional waterfront frontage, acreage, and provenance'. So, only time can say if the Copper Beech Farm fetches yet another record price for real estate.
Via: Forbes