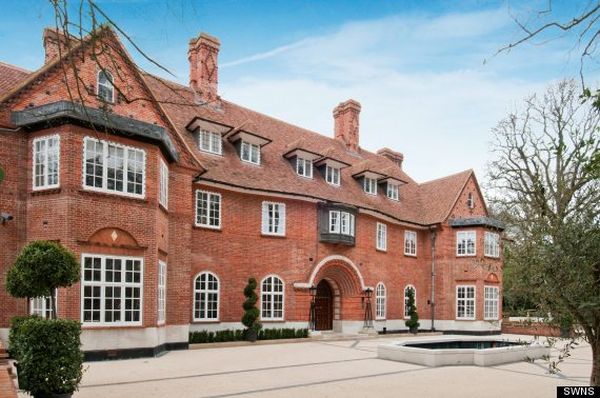 Indoor swimming pool – check, indoor tennis court – check, indoor cinema – check, indoor gym – check; and now add to that round a whopping 14 bedrooms. This in a nutshell is the Heath Hall, the costliest house in all of Britain. Located in the North London neighborhood of The Bishop's Avenue, the historical mansion with imposing walls is heralded to fetch a legendary £65 million (which amounts to just a short of 100 million dollars). Oh, and if you thought this was taking the astronomical route, hear this out; the house was originally listed at £100 million (or over $150 million), but has since been relegated by £35 million.
Previously belonging to a property magnate by the name of Andreas Panayiotou, grapevine suggests the cost in renovations and expansions alone ran over £40 million. Of course, that wouldn't come as too much of a surprise if you knew that the Edwardian, masonry exposed house has a whopping 27,000 square footage area. Originally constructed in 1910, there are a slew of interior features that stands apart from those Hollywood-style puny cribs. A few of them entail 14 bedrooms (complemented by 15 bathrooms), a 700 sq ft center stair hall with an grand oak staircase, privacy oriented paneled libraries, lordly drawing rooms and 60-ft long verandas that look out to the magnificent gardens of the compound.
And since we are talking about the compound, the whole estate stands at around 2.5 acre, with two separate motor courts and a garage with capacity for 5 cars. Other outdoor features include a hard surface tennis court and a rectangular swimming pool, all spatially connected by the dashing scope of the circulation friendly formal gardens.
If you want to buy the house, or are interested in other details, please do refer to KnightFrank.
Via: RealEstalker