Easter is a playful time of the year that everyone cherishes, particularly the little ones. Besides delicious chocolate eggs and traditional lamb dinner, the Easter celebration also includes a coveted gift basket filled with goodies to delight the kids. However, finding the right gift items for toddlers can be a tricky business, especially when you don't want to overload the basket with candies. Don't worry! Here are thoughtfully picked playful Easter basket stuffers to win over youngsters.
We are sharing some amazing non-candy ideas, including educational toys, color books, and puzzles that toddlers will love even after Easter is long gone. There's a little something for every preschooler to enjoy with parents or friends. Without further ado, let's jump over to the 20+ list.
Stuffed Toys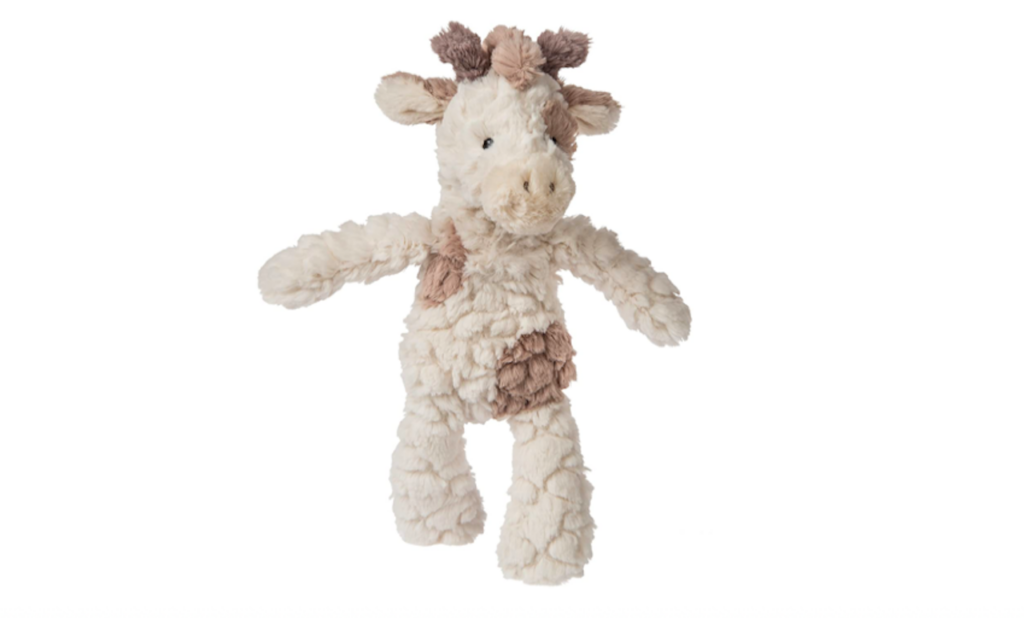 A stuffed animal is loved by every kid, so it's a must-have Easter gift, or for birthdays or any other occasion. Here's an adorable Putty Nursery Giraffe made using ultra-soft textured fabric in white and tan that is a perfect Easter basket stuffer. It measures around 11 inches and boasts embroidered eyes, a soft nose, and weighted feet and bum. Moreover, it is easy to clean in a washing machine on a gentle cycle.
Price: $18
Easter Eggs Filled with Gifts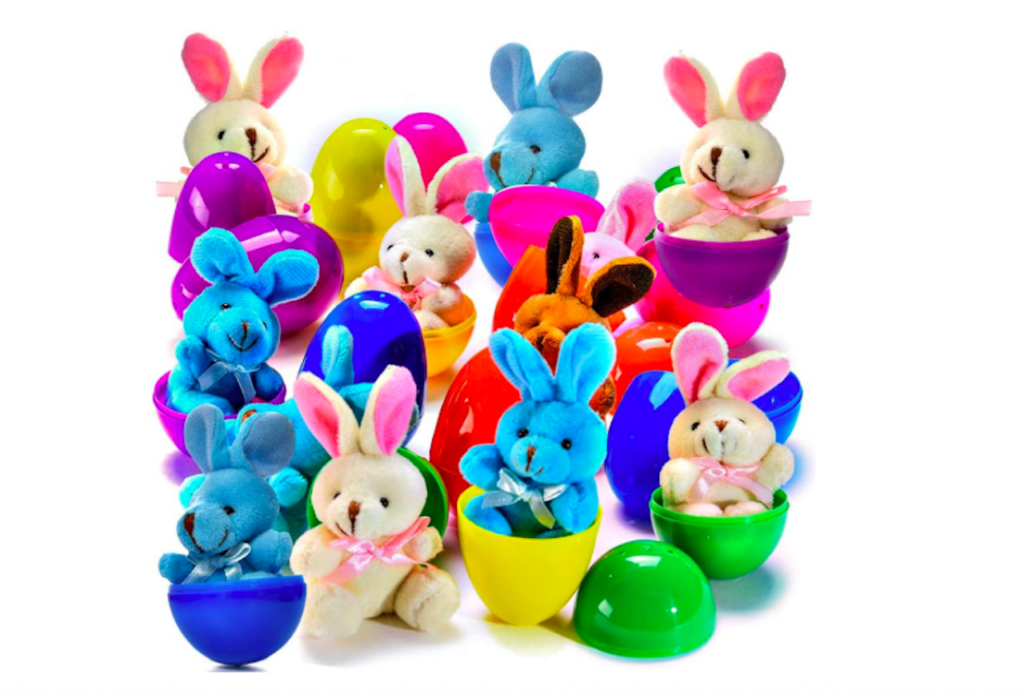 How about surprise-filled Easter eggs? If you like the idea, you may consider adding these Easter eggs filled with stuffed animals to a gift basket. This particular package comes with 12 3-inch Easter eggs with pre-filled colorful bunnies. These will be ideal for having some fun during Easter egg hunts, party favor bags, classroom rewards, school prize boxes, grab bags, or holiday gifts.
Price: $21
Sensory Pop Toy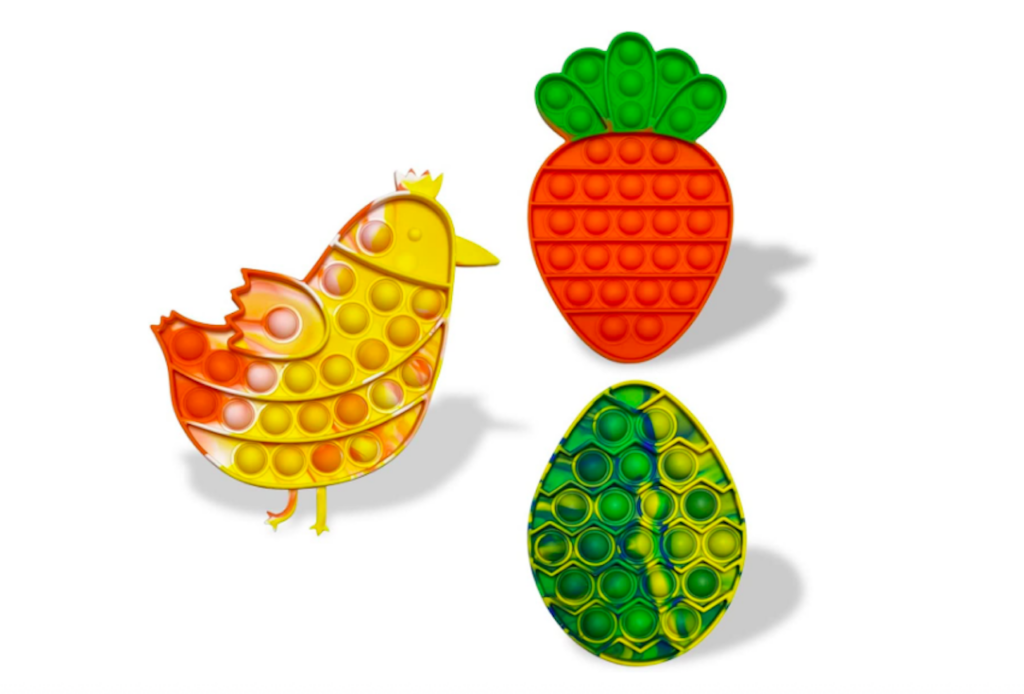 Here is a 3-pack fidget sensory pop toy pack that will be a great item to include in an Easter basket. These toys are in the form of a carrot, an egg, and a chick. When kids press the bubbles in the toy, they hear a 'Pop' sound, which stimulates their auditory senses to release stress and induce pleasure. This toy is neither too small nor too big and its elegant color pallet makes it suitable for boys and girls alike.
Price: $15
Educational Toy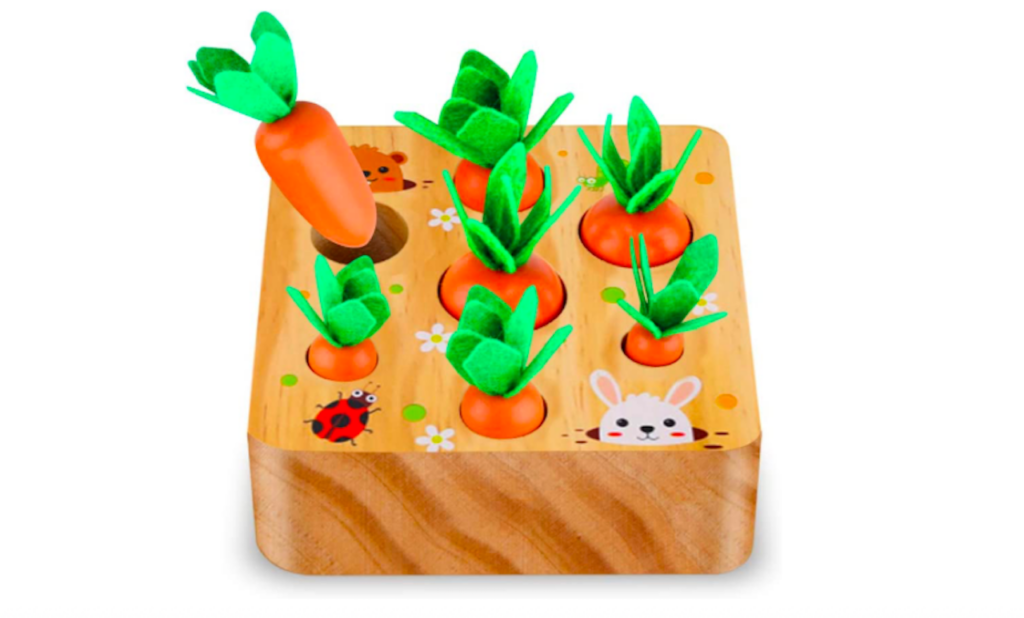 Here is an interesting Montessori toy that also makes a good Easter gift for little ones. It is made of sturdy pine wood and boasts smooth edges to prevent any accidents while playing. This toy consists of seven different sizes of carrots that the kid has to fix in different holes, as per their accurate size. It is an amazing brain-building toy for improving hand-eye coordination and enhancing fine motor skills.
Price: $26
Sunglasses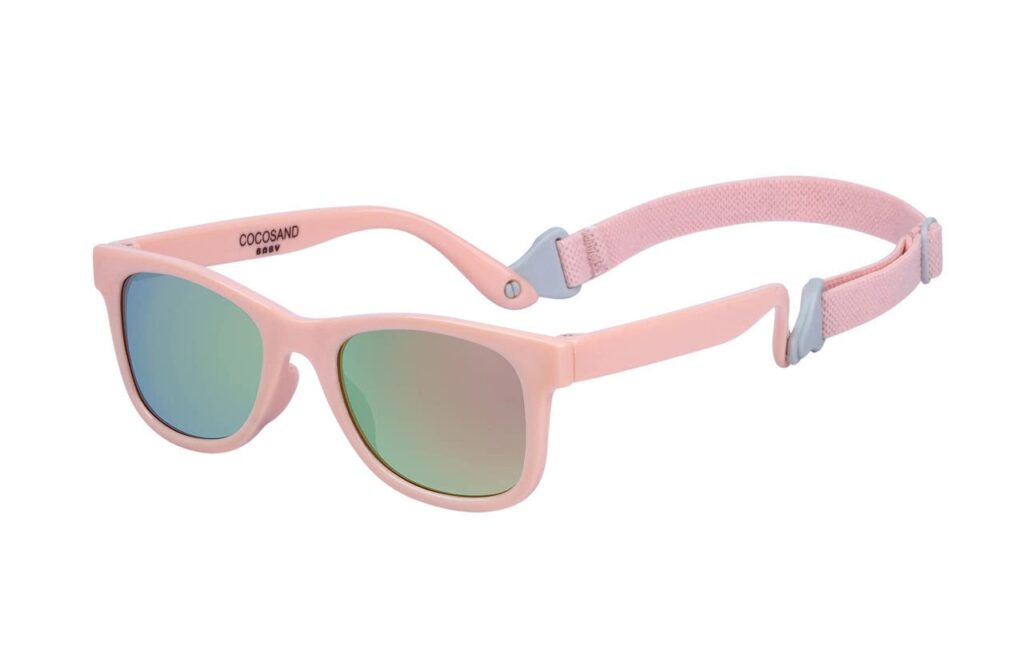 Keep your child's eyes protected from the sun's harsh rays with COCOSAND baby sunglasses with an adjustable strap. Since the product is made of soft and comfy material, it won't press on the nose or ears when worn. The frame is indestructible and the lens is made of Copolyester that blocks UVA, UVB, and other harmful rays.
Price: $20
Also Read: Adorable DIY Concrete Easter Candle by Lily Ardor
Disney-Themed Bath Toys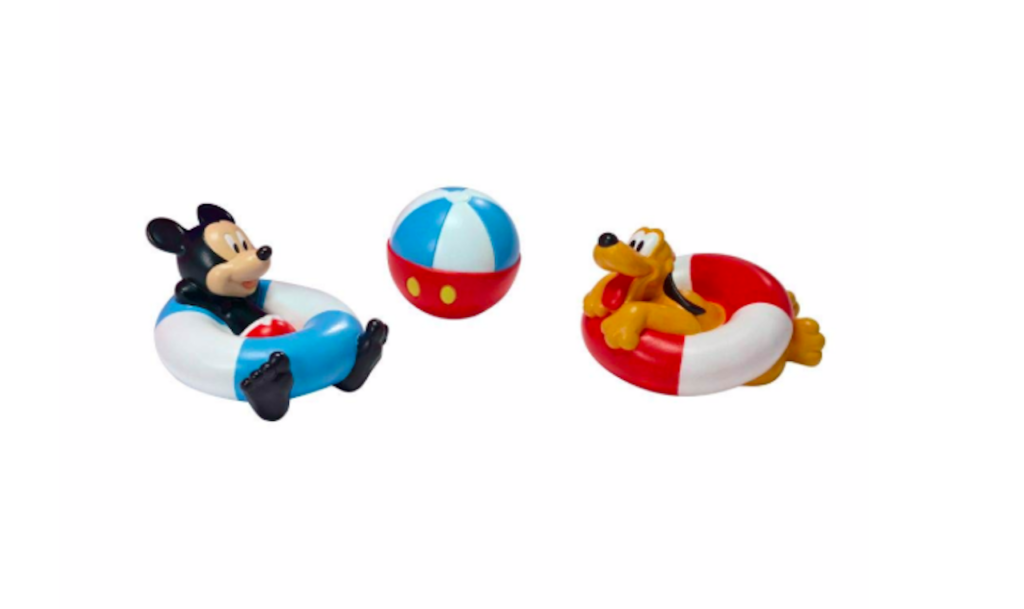 Let your kiddo make a big splash while bathing with these squirty water toys modeled after their favorite Disney characters. This set of rubber bath toys includes Mickey Mouse, his best friend – Pluto, and a beach ball. Each bath toy is designed carefully to fit the little hands.
Price: $11
Egg-Shaped Chalk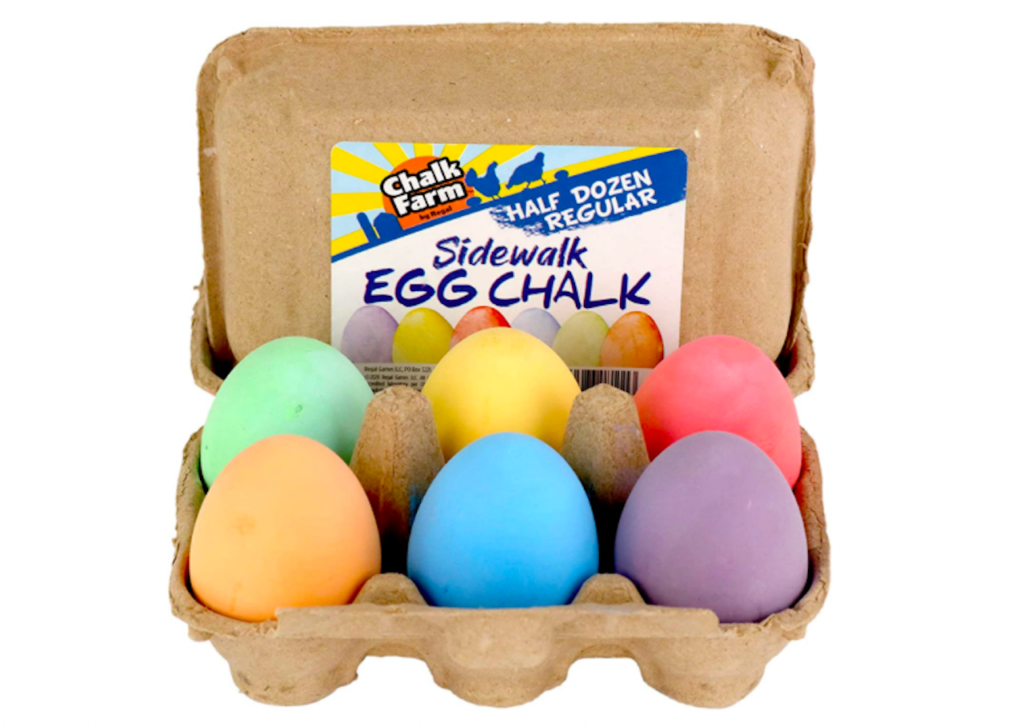 Check out this set of egg-shaped sidewalk chalks in six different colors. The eggs are packed in a unique carton to ensure easy storage and transport. Kids can choose any color of their choice and bring out their creativity. These chalks are non-toxic, washable, and specifically formulated for reduced dust.
Price: $10
Binoculars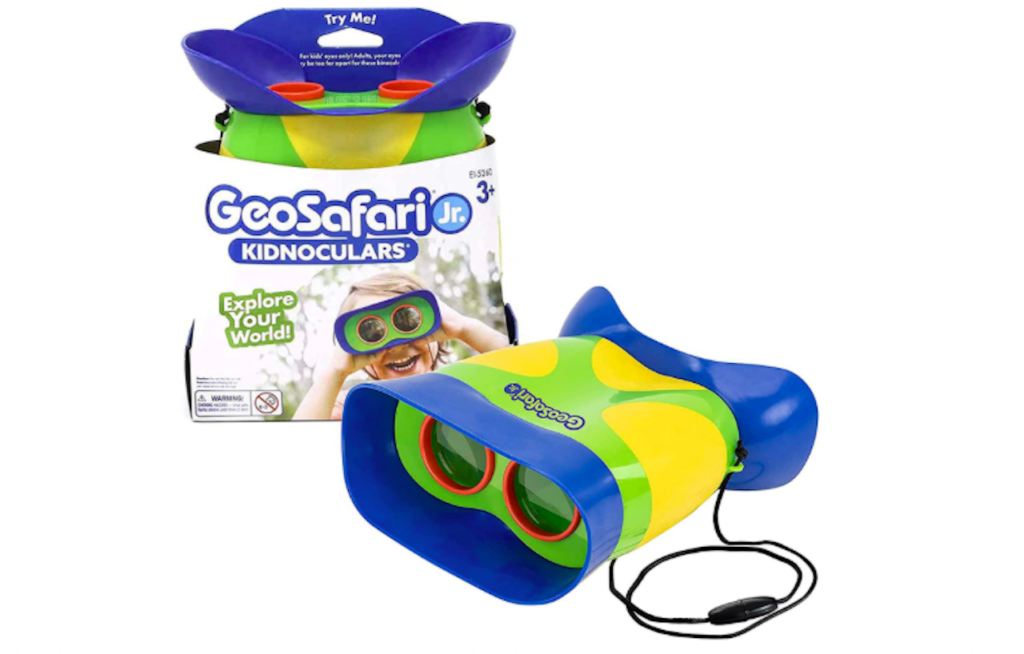 Let toddlers and preschoolers explore the world around them in a large size with these small-sized binoculars. These binoculars are focus-free and come with a breakaway neck strap and 2x magnification. Besides, its body is strong enough to last for several years.
Price: $15
Activity Book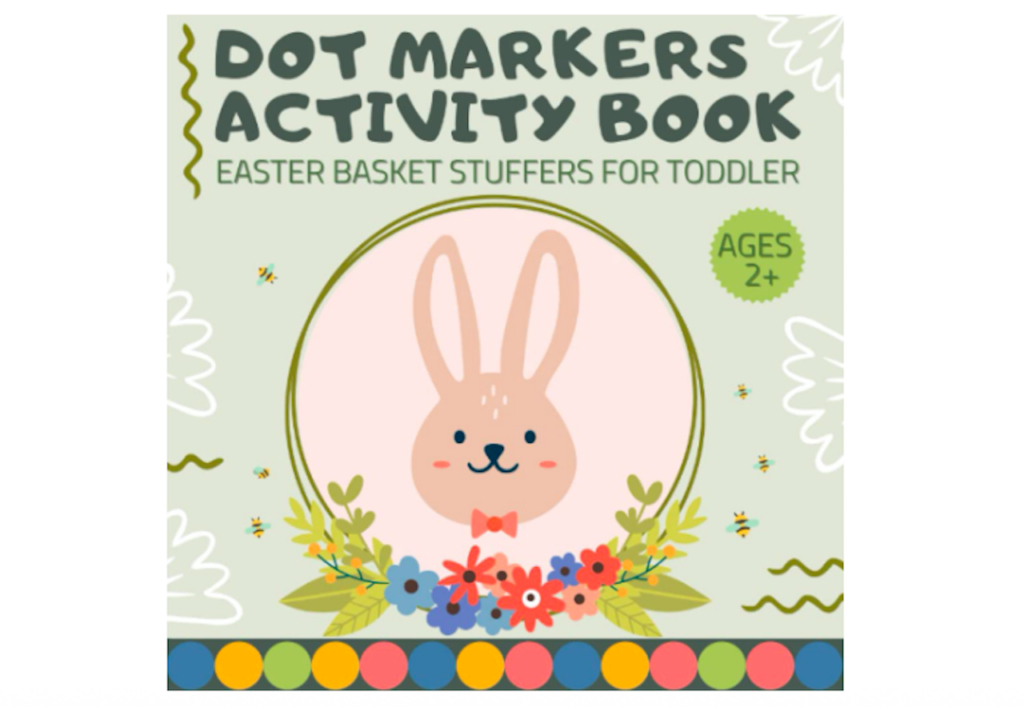 Another practical Easter basket stuffer for toddlers is an activity book. Have a look at this Easter-themed Dot Markers activity book to keep little ones engaged with coloring. The book consists of 30 coloring pages with Easter-themed images to fill in with different colors. The book has single-sided 8.5 x 8.5-inches pages that will help develop the kids' coloring abilities and also fine motor skills.
Price: $8
Stacking Toy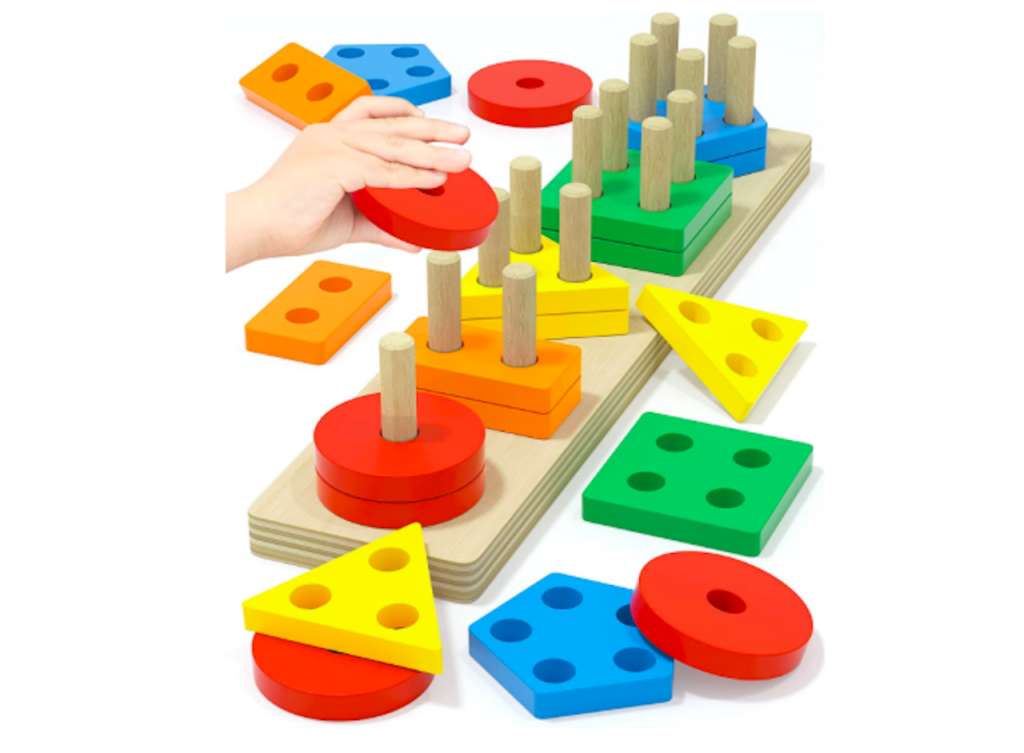 This is another educational gift for young kids to improve their fine motor skills. It consists of 20 wooden pieces – including blocks of 5 colors and 4 geometric shapes – which kids need to sort and stack in different ways. The edges of each piece are smooth and the exterior is covered with food-safe paint. Since the toddlers have to sit and balance their core muscles while stacking these blocks, it helps them to get better control over the body.
Price: $15
Beach Toys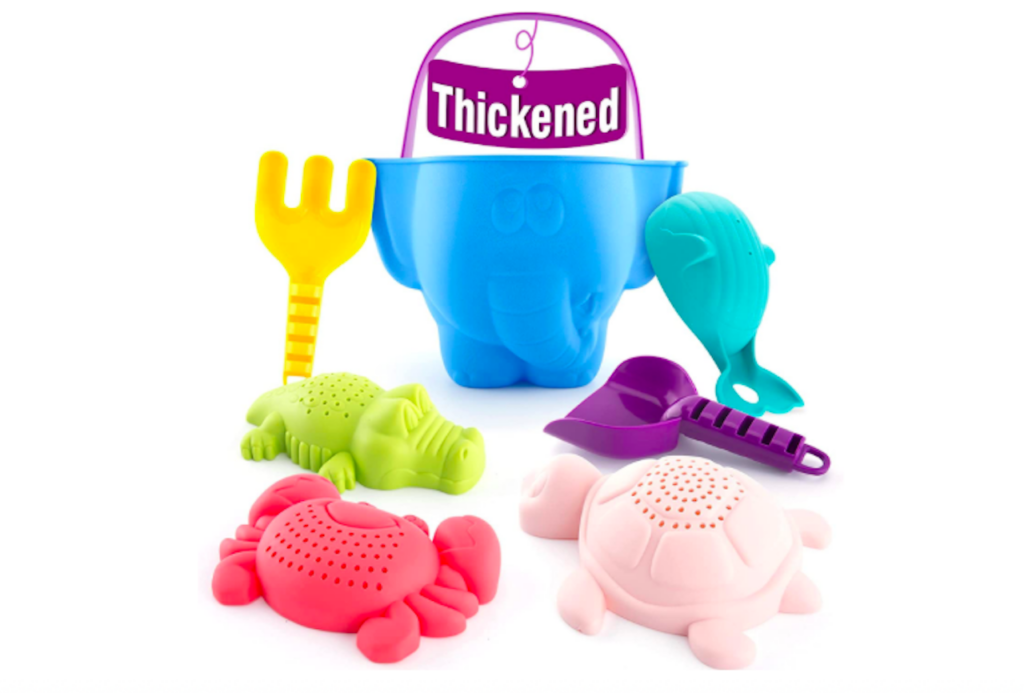 Do you love to go to the beach with your baby? If so, you may consider giving them these sand toys to make their outings filled with fun. This set comprises seven pieces, including an elephant sand bucket, a rake, a shovel, and four sand molds – each piece made from BPA-free and thickened plastic. Their matte surface is easier to grip and enjoy digging on a beach. Using sand molds, the little ones can create interesting sand figures to boost their creativity.
Price: $16
Hooded Bathrobe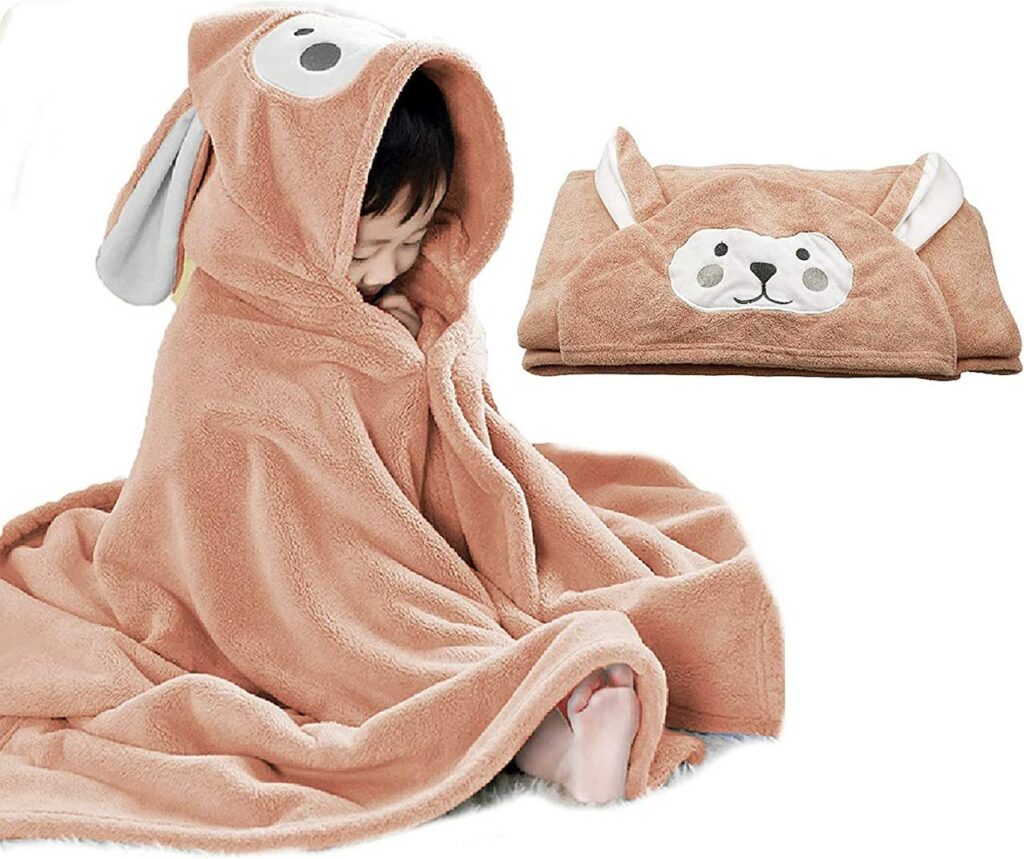 Make your infants' and toddlers' bath time interesting with this soft hooded bath towel. It is made of microfiber – that is absorbent and breathable – suitable for the sensitive skin of babies. Measuring 27.5 x 55 inches, this hooded towel ensures the baby's body and head remain warm after a bath.
Price: $21
Bunny Blanket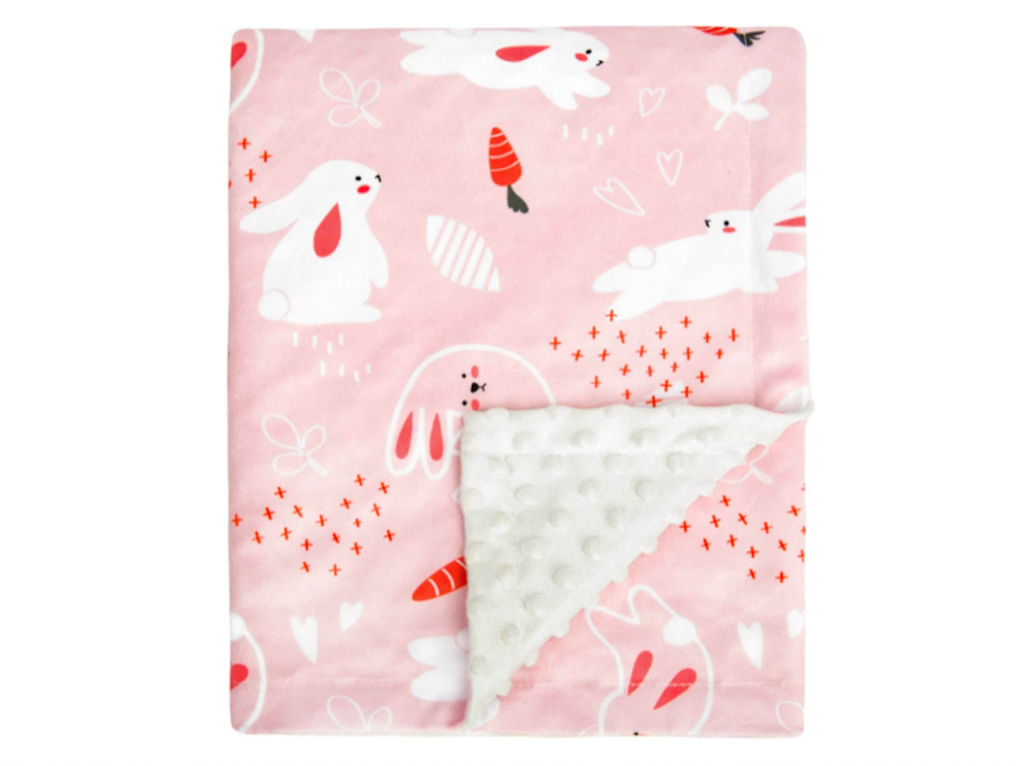 Keep your baby warm and comfortable wrapped in this 30"x40" infant blanket. Made of 100 percent polyester and featuring a double-layer design, the blanket is extremely soft against the baby's skin. The carrots and rabbits design makes it a pleasant gift for Easter.
Price: $16
Bubbles Tumbler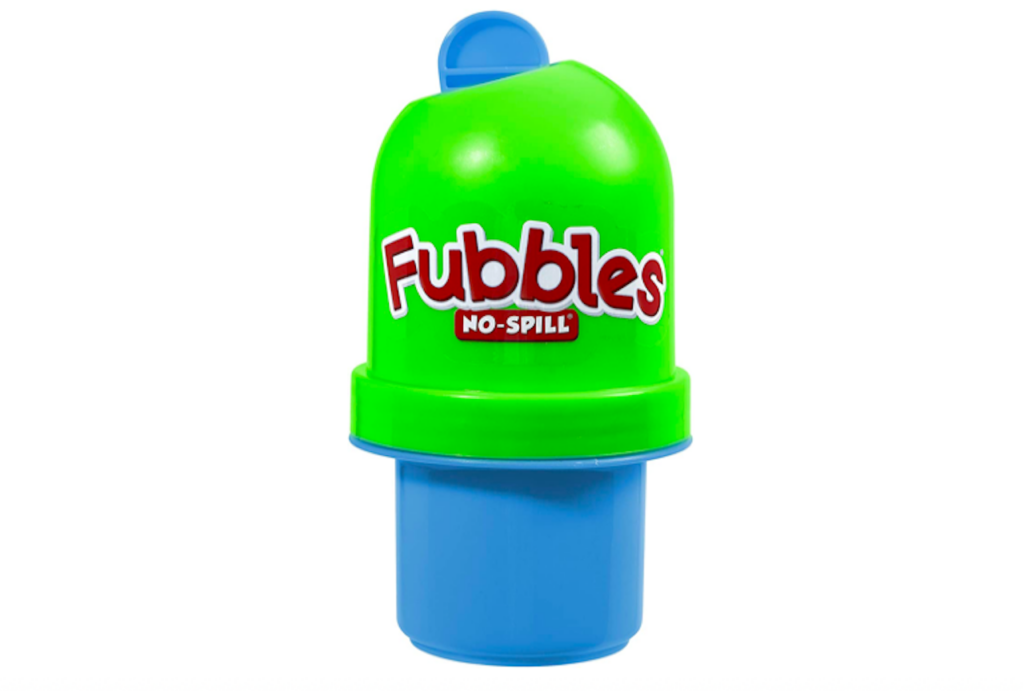 Include this no-spill bubbles-creating tumbler in your kids' Easter basket to offer them hours of safe and fun play. The dual-colored design looks very pretty. Safe for kids aged three and above, it makes a cool Easter basket stuffer, birthday gift, or party favor for boys and girls.
Price: $10
Stickers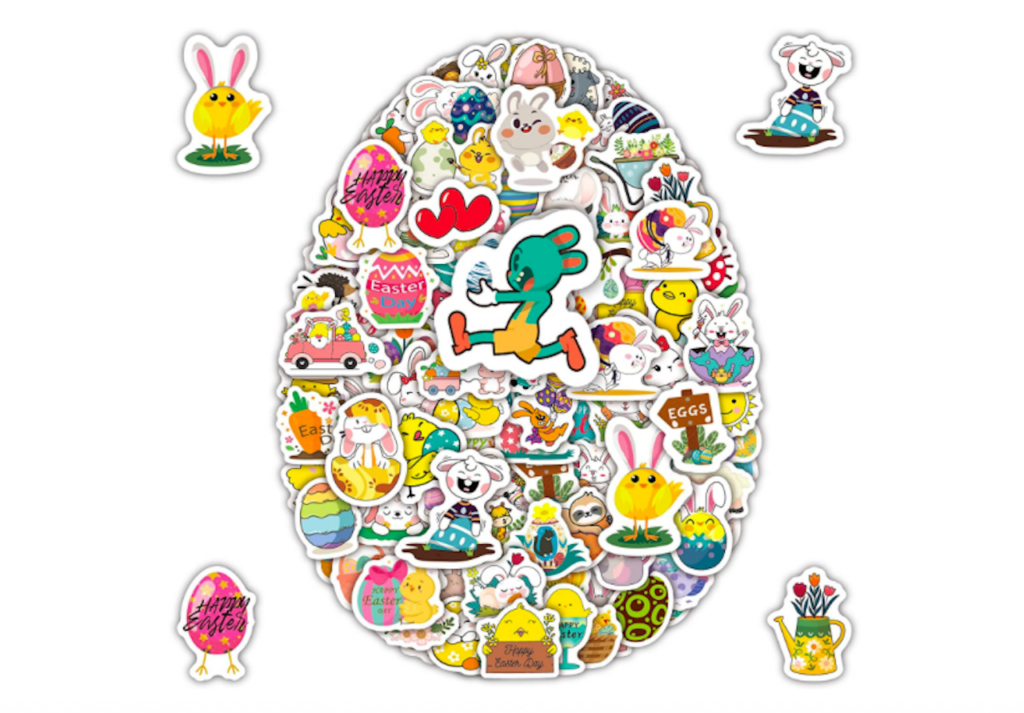 Another cool Easter basket stuffer idea is to include some stickers. Here is a 100-piece package with Easter stickers of 2 and 3.5 inches. Since all the stickers are made of vinyl PVC, they are sun-proof and waterproof.
Price: $8
Teethers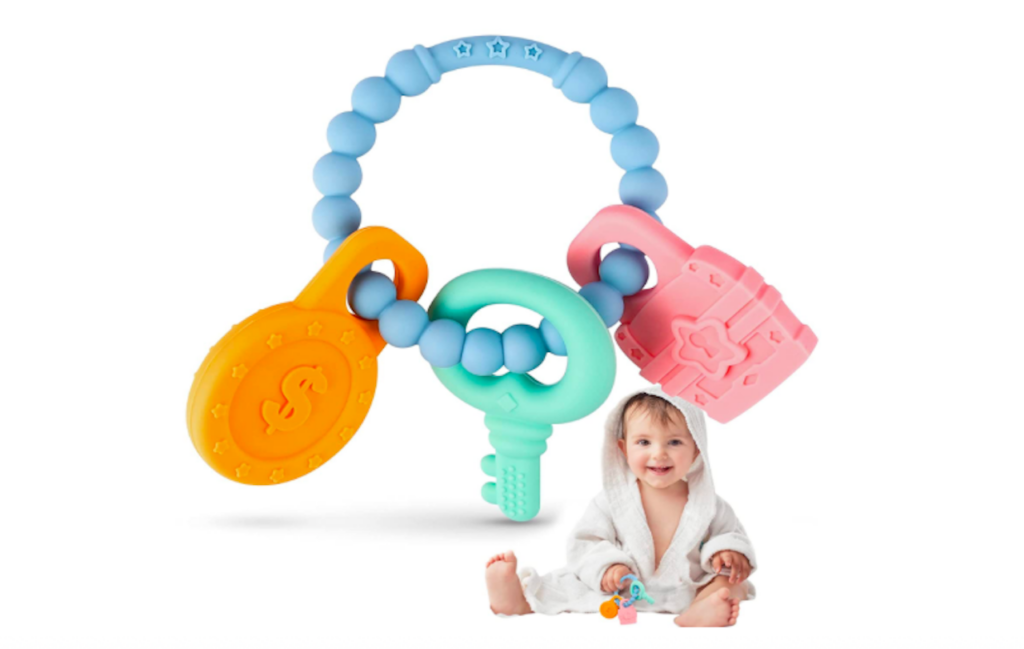 Teething toys or teethers are widely popular Easter basket stuffers. Here is a multi-colored ring teether made of BPA-free and non-toxic silicone material. These are available in various bright colors to attract babies' attention while improving their sensitivity to colors. There are massage points in the front and back of each teether that helps in relieving the sore gums of babies.
Price: $7
Wooden Puzzles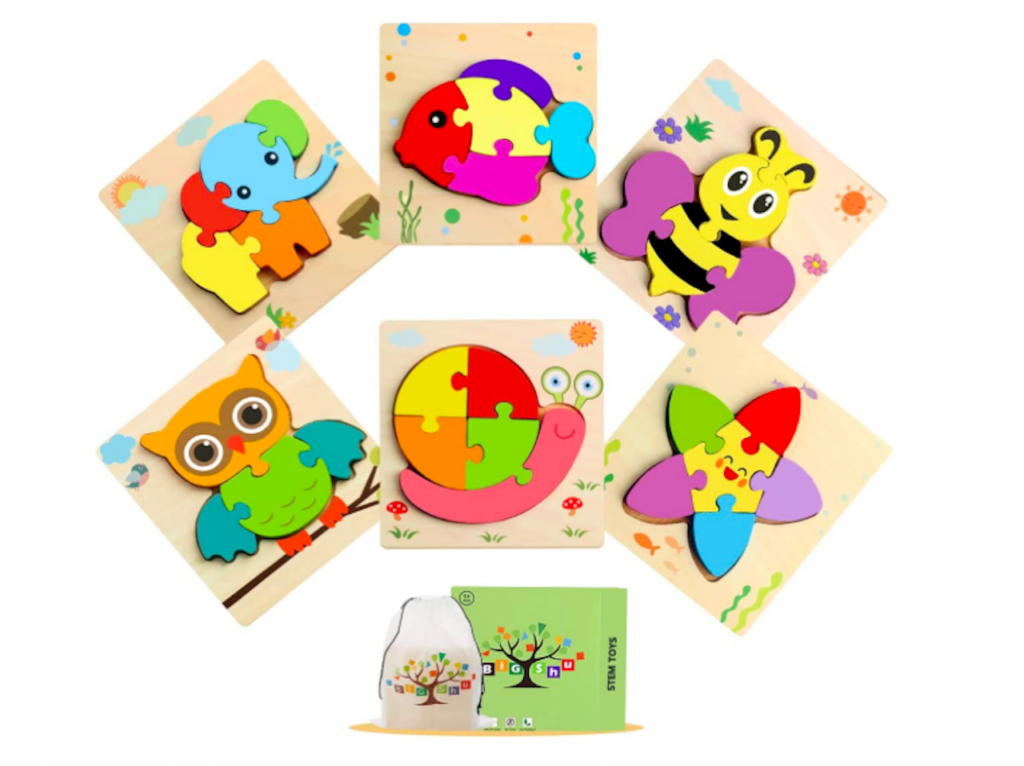 Here is a set of 3D wooden puzzle toys for toddlers this Easter. The pack includes six attractive animals – fish, honeybee, elephant, owl, starfish, and snail. The kids have to connect the wooden pieces in embedded sockets. Compared to other wooden puzzles, this one is a little more challenging for keeping young ones interested and making the game more educational for them.
Price: $15
Musical instruments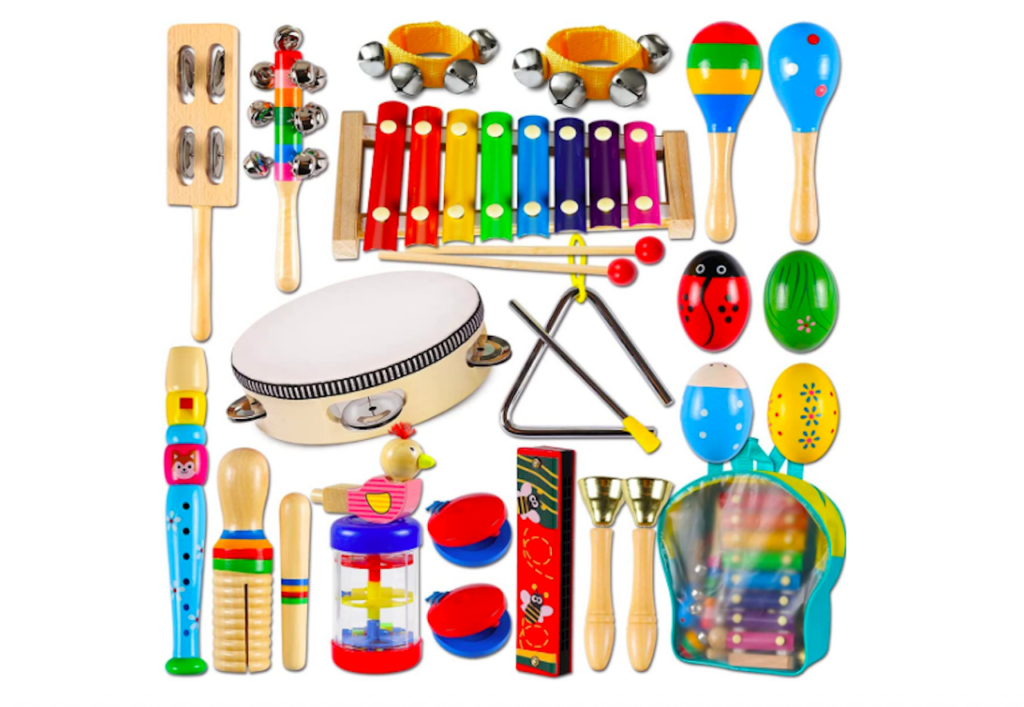 Parents can even include this set of musical instruments in the Easter basket this year. It consists of several instruments, such as a Xylophone, a Harmonica, a Triangle with a striker, two Maracas, four Shaker eggs, two Castanets, Tambourine, two Sleighs, a Rainbow bell stick, Birds whistles, a Rainbow column, a wood sounder, a speaker, and a Jingle stick. They are good for developing kids' intelligence while enhancing their social skills, hand-to-eye coordination, and sharpening concentration.
Price: $27
Organic Snack Treats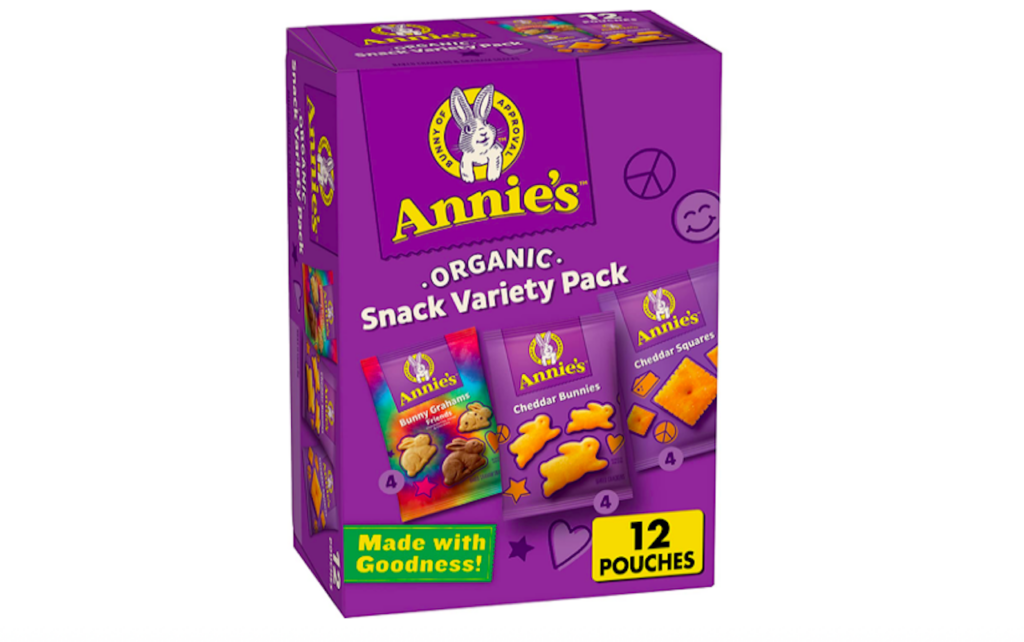 The Annie's Organic snack package is available in a variety pack, which makes a great filler for Easter baskets. The snacks include tasty Cheddar Bunnies, Friends Bunny Grahams, and Cheddar Squares. These are yummy treats that can be enjoyed by kids and adults alike.
Price: $8
Doodle Pad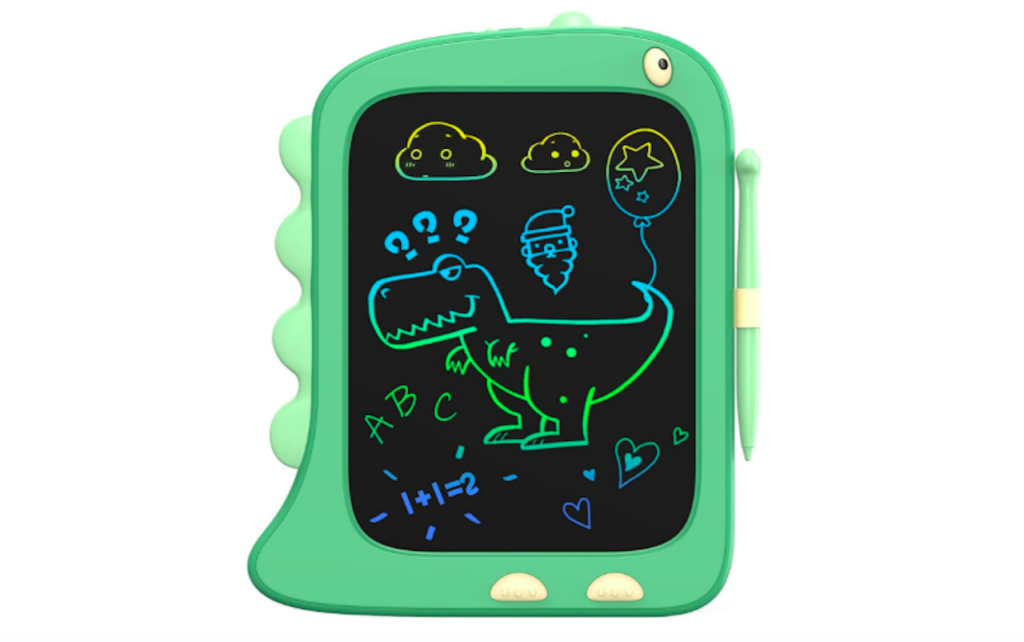 Designed in an animated Dinosaur shape, this LCD pad can be used by kids to write, draw, doodle, and scribble anything they want and flourish their imagination and creativity. It comes with pressure-sensitive technology, as well as a smooth flexible LCD color screen without any glare, radiation, or blue light. There is an erase key for emptying the screen content and a screen lock function.
Price: $18
Crayons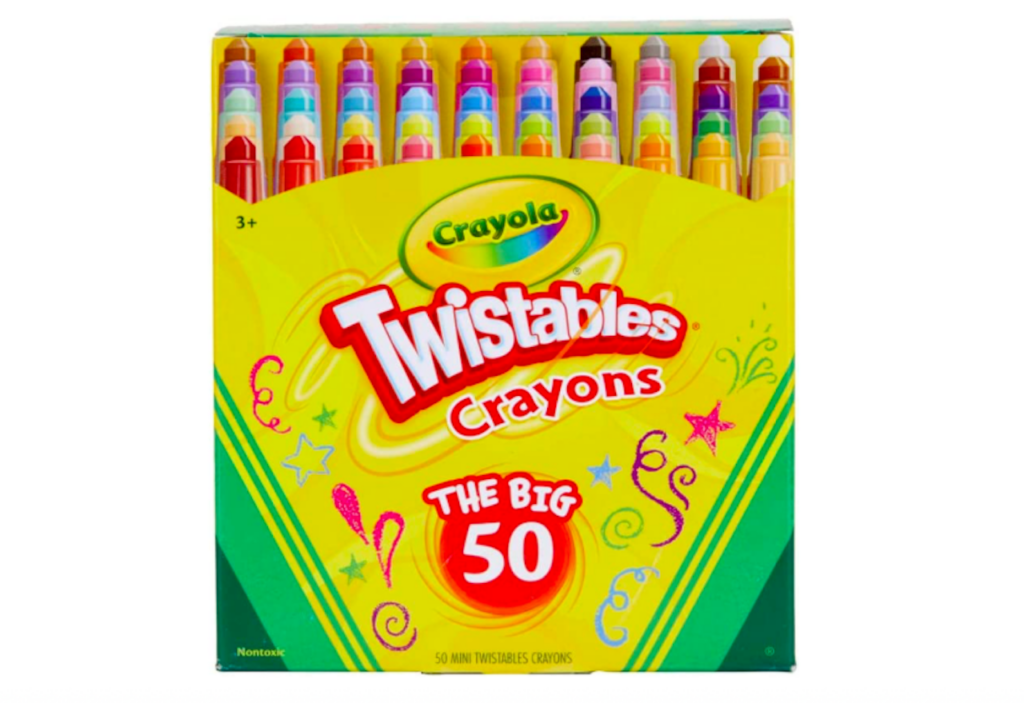 Crayons are a great gift option for toddlers to allow them to draw anything they want. Or they can even use these crayons to color the illustrations given in certain activity books. The best part is that they will never need sharpening and their small size makes them convenient for kids. The pack has 50 mini crayons in assorted colors.
Price: $10