If you enjoy decorating your home with self-made decorations, you'll surely find this DIY concrete Easter candle by Lily Ardor irresistible. It is a super simple project you can easily make using plastic Easter eggs, concrete mix, candles, and a few basic craft supplies.
As the DIYer did, you have to prepare a consistent mix of concrete and water, and then fill the bottom half of the plastic egg with the concrete mix. Make a small dip in the center using a small plastic egg, which will not only support the candle wax but also make it function as a small ring dish in the end. It is a two-day project as you have to wait until the concrete mix settles down in the plastic egg properly.
Now make a hole in the upper half of the plastic egg, secure it on the concrete-filled egg, and pour candle wax carefully. Add wicker and let it dry for a few hours and you are ready to use the half concrete candle Easter egg.
The most irksome task in the project will be removing the plastic egg, for which you can warm it up with a lighter.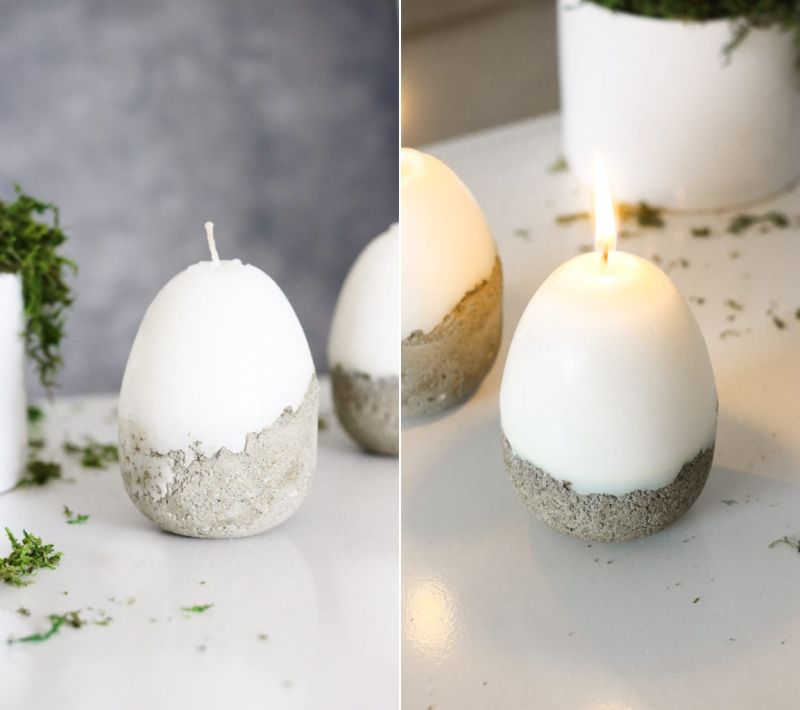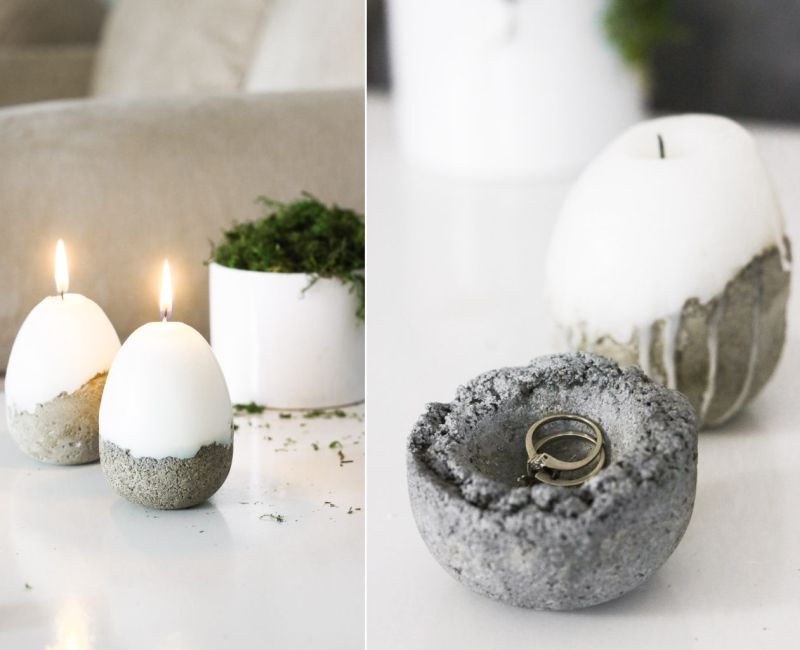 Source: Lily Ardor